Shopping Imported Fruits In My City
---
---
Pricey but healthy.
We are attracted to things we have never eaten before.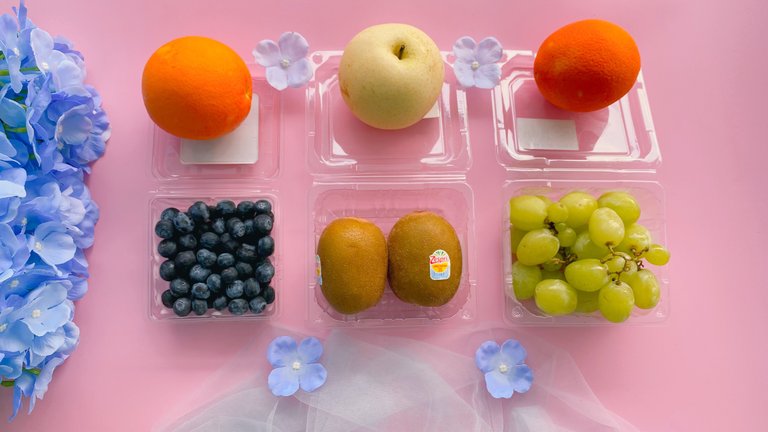 ---
---
The taste of fresh fruit that I had never eaten before usually caught my attention more. That also applies to vegetables. It was curiosity that drove me to buy some fruit that wasn't local to my area.
Besides being curious, of course, I also want to make different food menus from these fruits.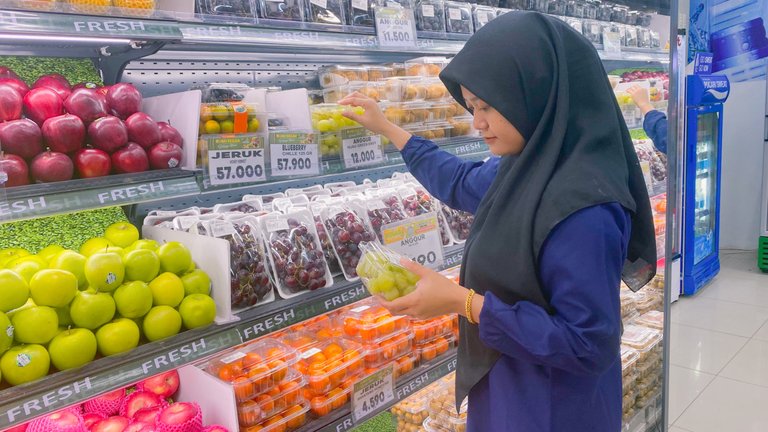 Upps, this me when I tried my best feeling to picking up fresh fruits.
---
Some fruits are foreign to me but later became my favorites. So I repurchased them even though their price is expensive.
The more I realize about a healthy lifestyle, the more I have a list of fruits that I buy. That's because I replace many snacks with fruit.
---
Fruits As Snacks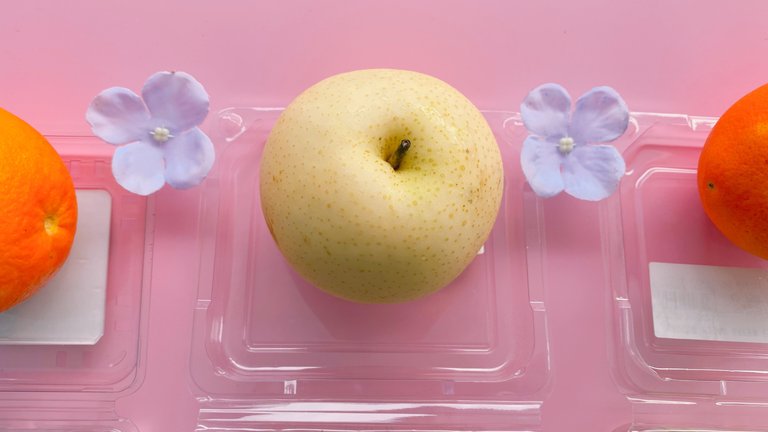 It's not an easy thing to replace snacks with fresh fruit. Often, I want to eat something crunchy that comes from fried foods, also of course it definitely contains a lot of oil and flour. It's very unhealthy. Plus these things can invite cholesterol and diabetes.
So, replacing snacks with fresh fruit is a good idea as we get used to avoiding flour and oil as well as sugar. But, yeep, health is indeed expensive. We have to be willing to choose some healthier ingredients, even though they are more expensive.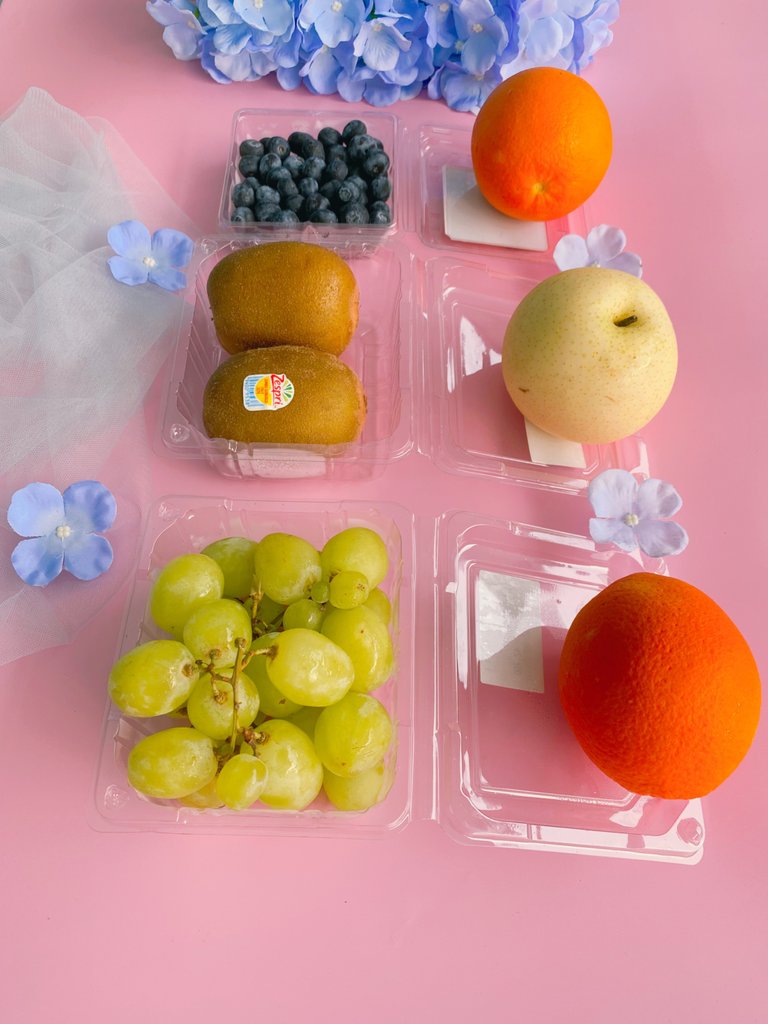 In some cases, we can still find lots of healthy foods at low prices. We can of course find this in the types of local ingredients available in our respective regions.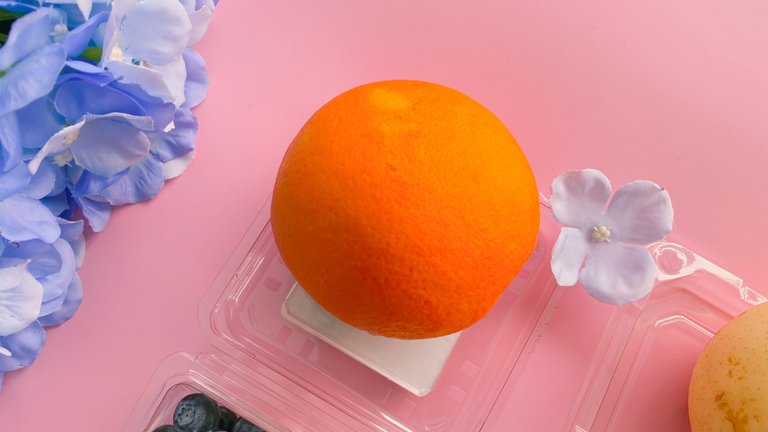 It's just that, for local food ingredients, usually, we will be faced with the problem of boredom because we have consumed them too often. So looking for things that are not from our area that are available for example in the international market or import market is a good idea.
---
---
---
Shopping Fruits at Suzuya Plaza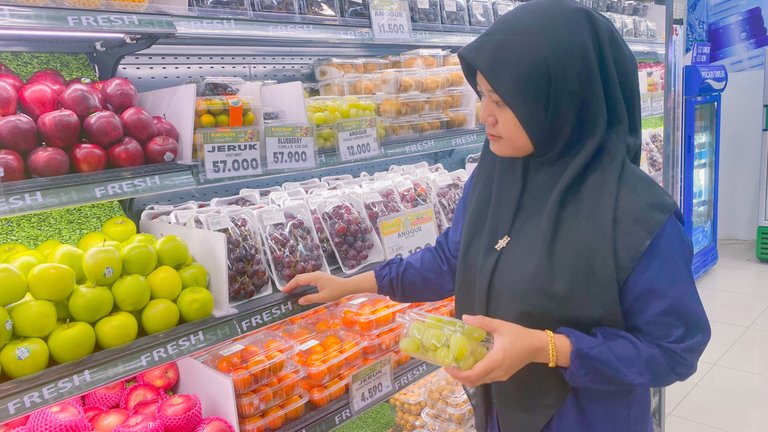 Suzuya Market is one of my favorite supermarkets to buy groceries, especially fresh fruits. One reason related to the topic that I wrote about this time is they have a lot of imported fruit in stock which often I haven't even eaten before.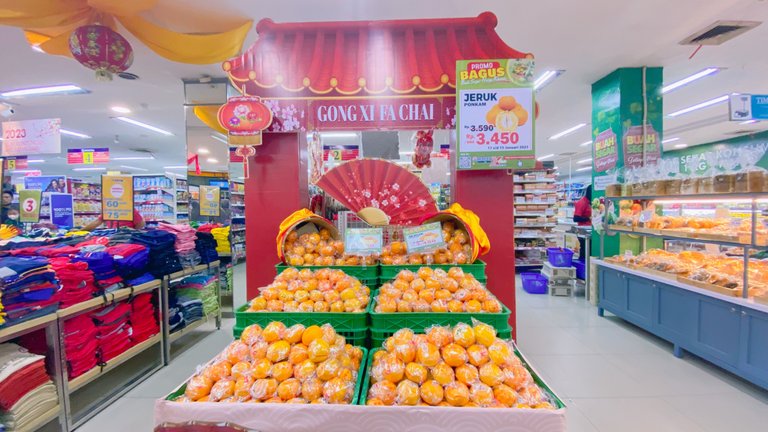 At the Suzuya market this month, I saw a lot of oranges in stock. This was to welcome Chinese New Year's Day. Apart from that, of course, there are lots of other fruits as usual which I saw on my previous visits.
---
They neatly arranged the fruits on the shelves. For local fruits, they are not packaged in special packaging. We have to weigh the local fruits first according to our wishes.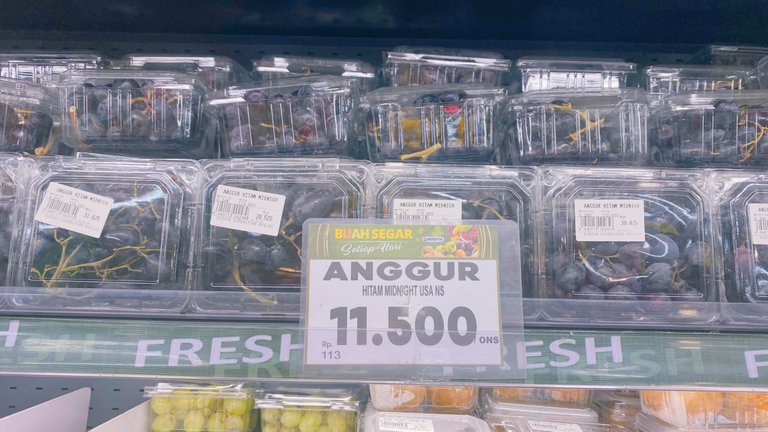 ---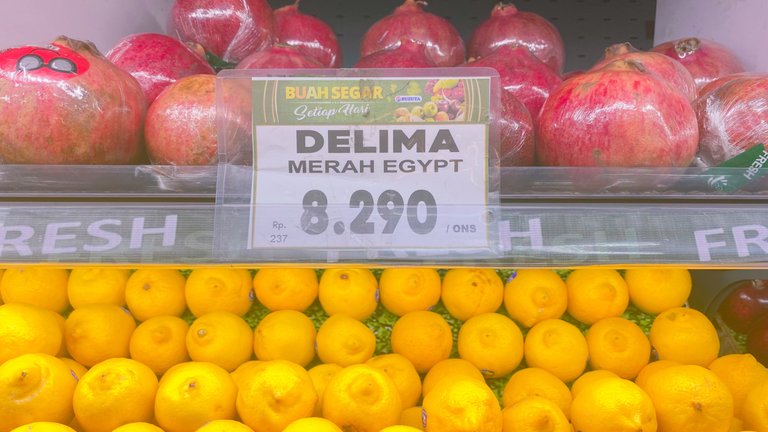 Meanwhile, for imported fruits such as blueberries, kiwi, and green grapes, thicker special packaging is used to make the fruit stay fresh longer.
---
Blueberries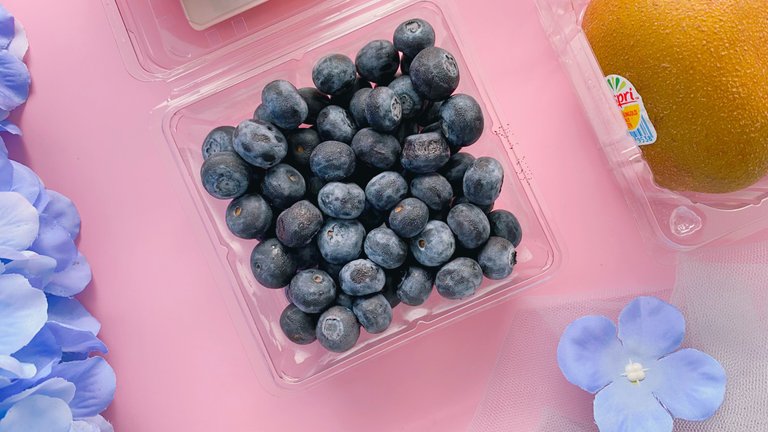 In this fresh fruit shopping activity, my main goal was to buy fresh blueberries, which I had never eaten before.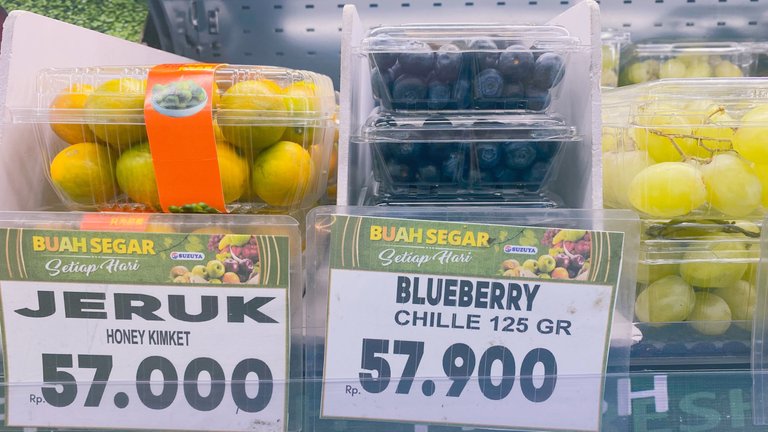 ---
On the shelf, all the blueberries were packed by the same weight.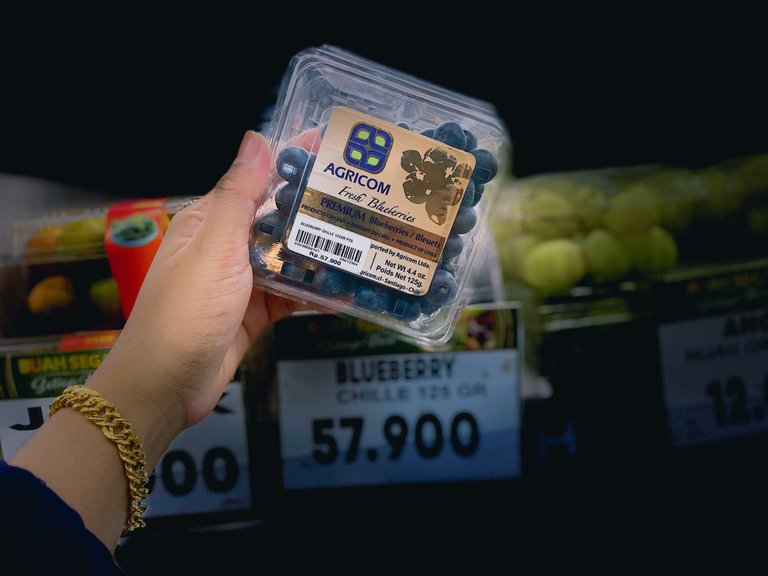 ---
One pack has a weight of 125 grams. Priced at IDR 57.900 / USD 4,136. This one is an expensive fruit in my life! I also remembered why the price of yogurt that has fresh blueberries topping is expensive.
When I got home, I was quite surprised and happy. This is the first time I've eaten fresh blueberries! The taste of the blueberries that I had bought was quite sweet with just a little of sourness. I feel so lucky.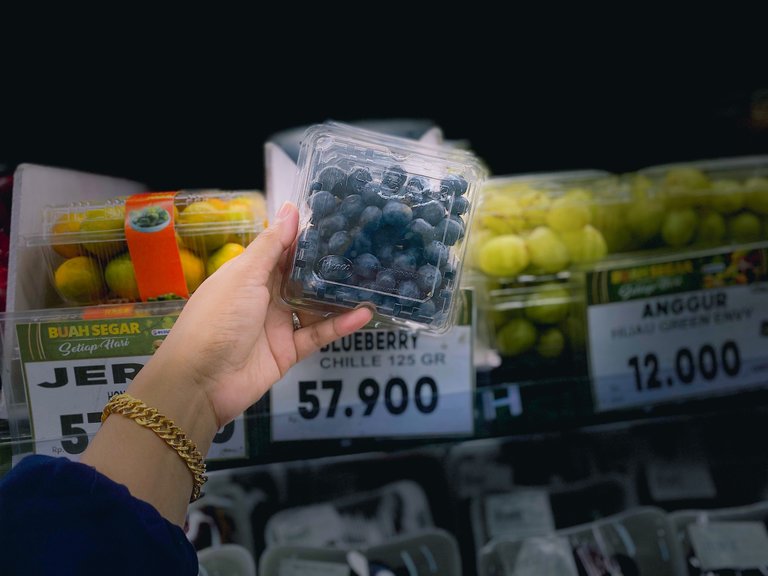 I thought blueberries were completely sour. But after finding that one at Suzuya Plaza, I have a new fact. The blueberries are sweet which isn't too sour, and it's definitely worth buying in my opinion.
I'm planning to make blueberry muffins next time, pssst, while I have blueberries in stock. 🤭🤣
---
---
---
Zespri Gold Kiwi
For the next fruit, I choose to buy kiwi. My partner has never eaten kiwi before. So I wanted to give him a surprise about what kiwifruit tastes like.
---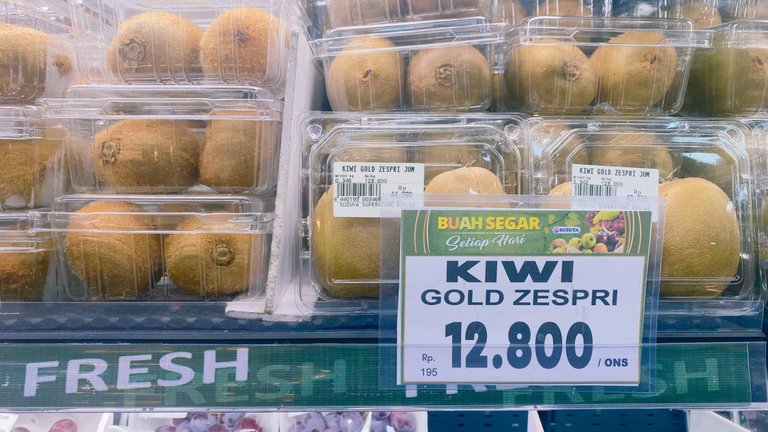 For me, I like the freshness of kiwi fruit which is a combination of sweet and sour. Kiwis are the perfect accompaniment to fruit salads, or simply a yogurt topping.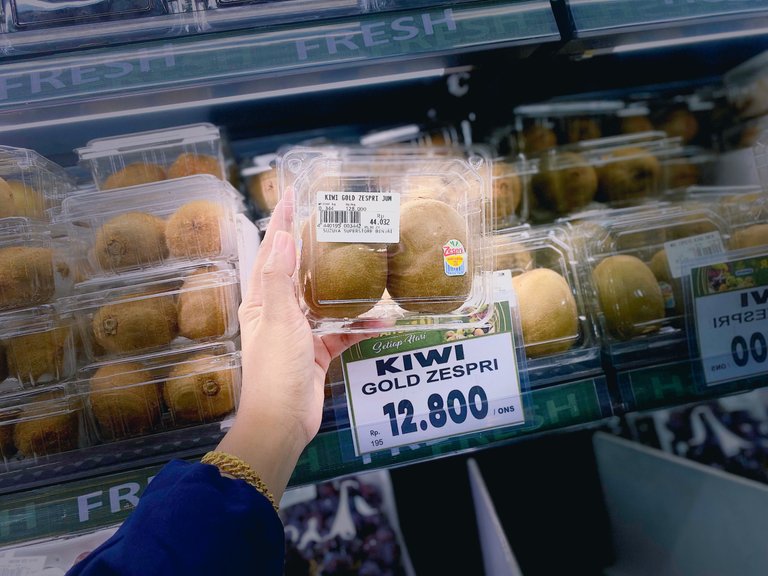 ---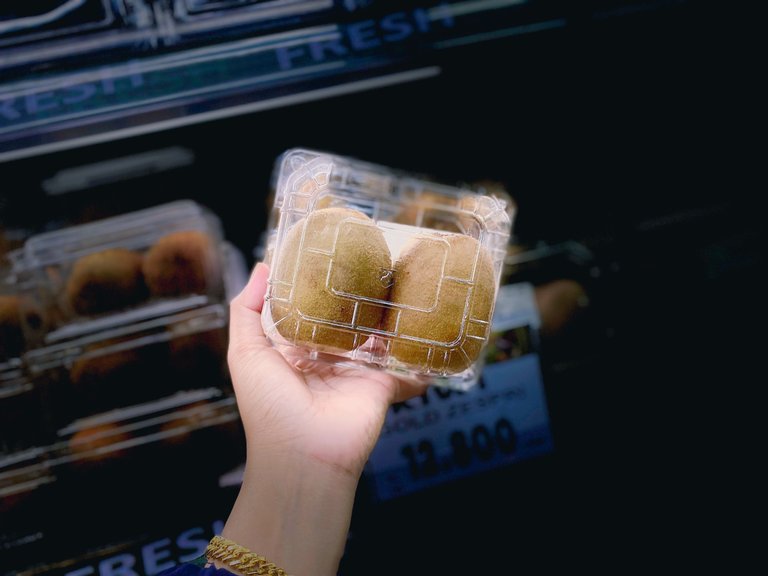 I bought a package of kiwi which contains two kiwi fruit. One pack weighs 3.44 grams and costs IDR 44.030 or USD 3.145.
---
---
---
Green Envy Grapes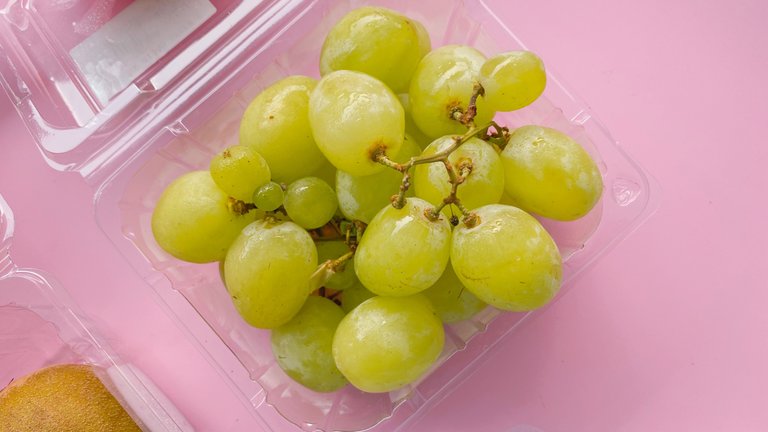 The next expensive fruits that I bought were green grapes. Green Envy grapes are also a type of seedless grapes. Before buying this type of wine, I asked the store's waitress for a grape for me to eat because I was afraid that this type of grape would have a sour taste.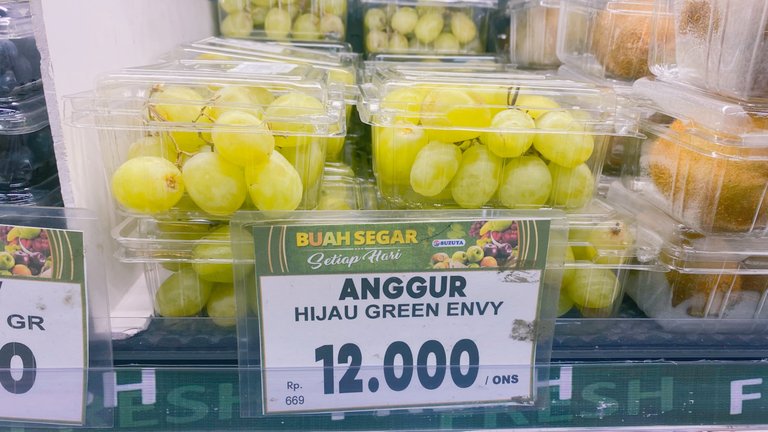 Usually, our people know green grapes with a sour taste, of course, most of them, if they grow in areas in Indonesia. So my mind still contains the stigma that most green grapes are sour.
---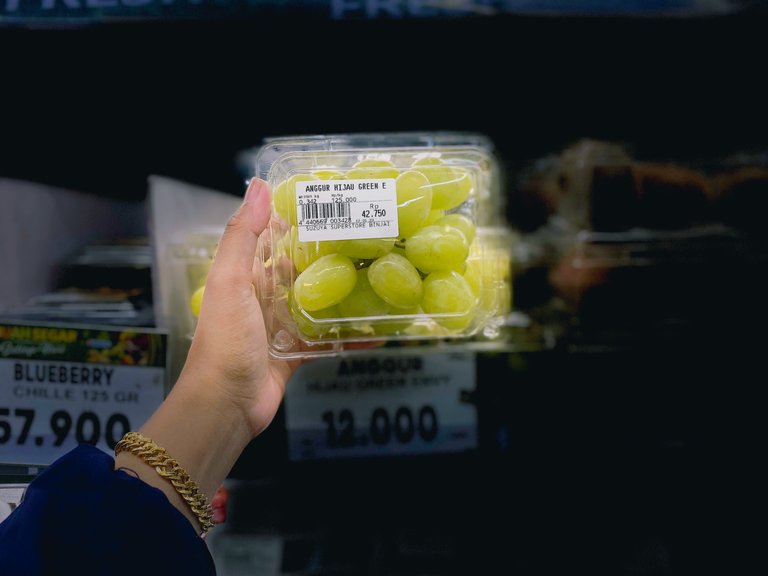 Luckily, a waitress let me try green envy grapes for me to eat. The taste is very sweet. So without thinking much, I bought a pack of Green Envy Grapes.
One pack of green envy grapes that I chose is weight 3.42 grams for IDR 42.750 or USD 3,054.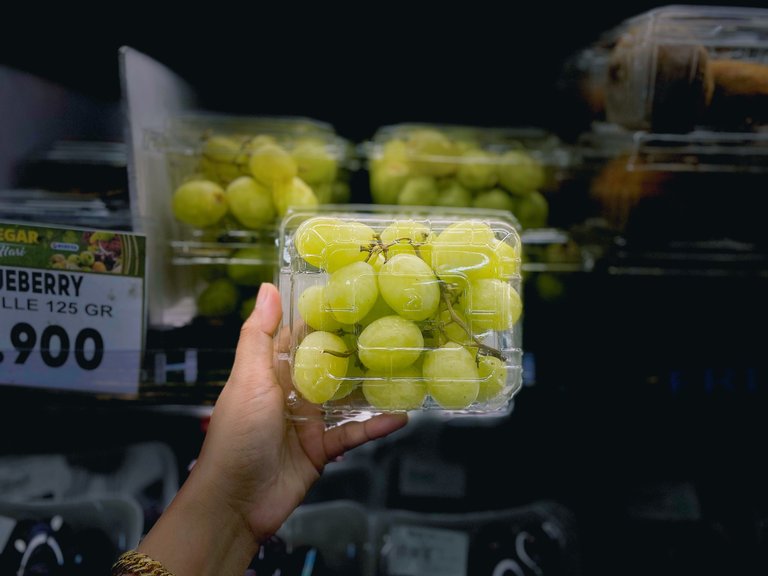 Green envy grapes I eat very quickly at home. My partner also really likes this type of grape. Arguably, this is our favorite type of green grape.
---
Apart from some of the fruits which are quite expensive for me above, I also bought pears and oranges at relatively normal prices.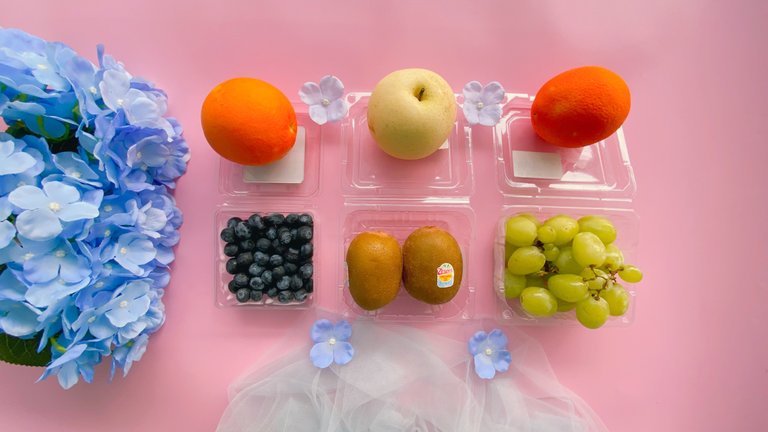 I thank God that I can still buy lots of fruits for me to enjoy. Various types of fruit that I never enjoyed as a child because they were expensive.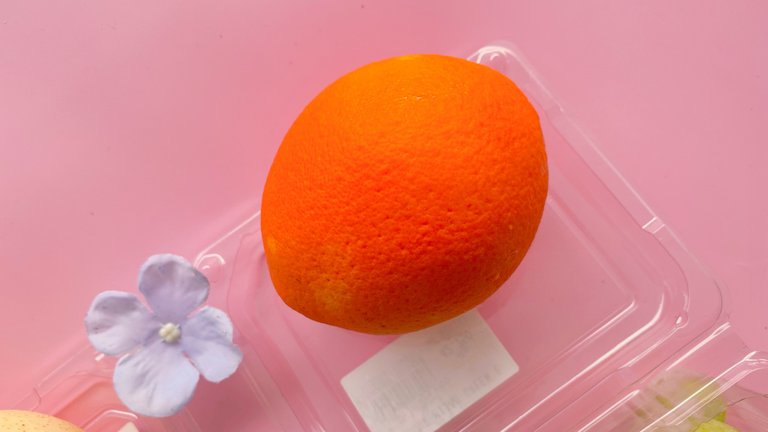 With the freshness of the fruit I bought, I feel even more blessed by God. I am grateful every second for this pleasure. So, what's your favorite fruit?
---
Thank you for reading my blog and reblog if you want my blog this time worthy of reading by others.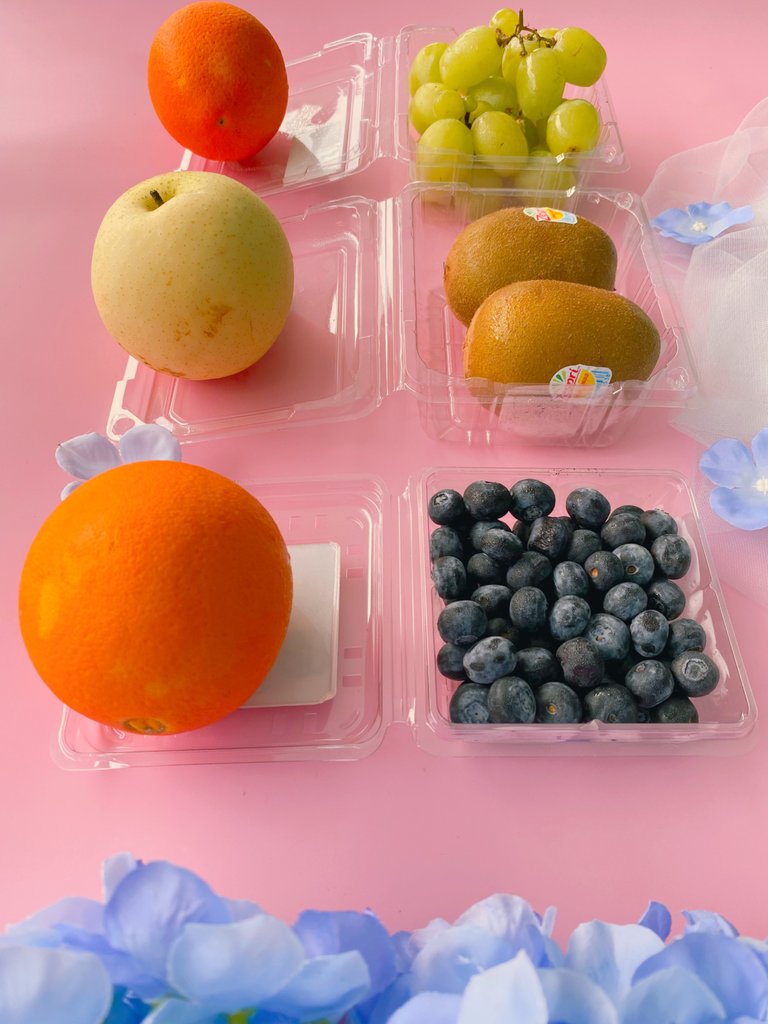 ---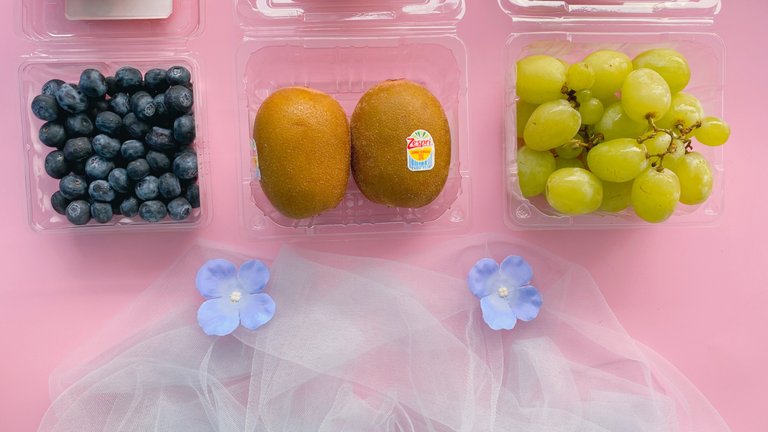 ---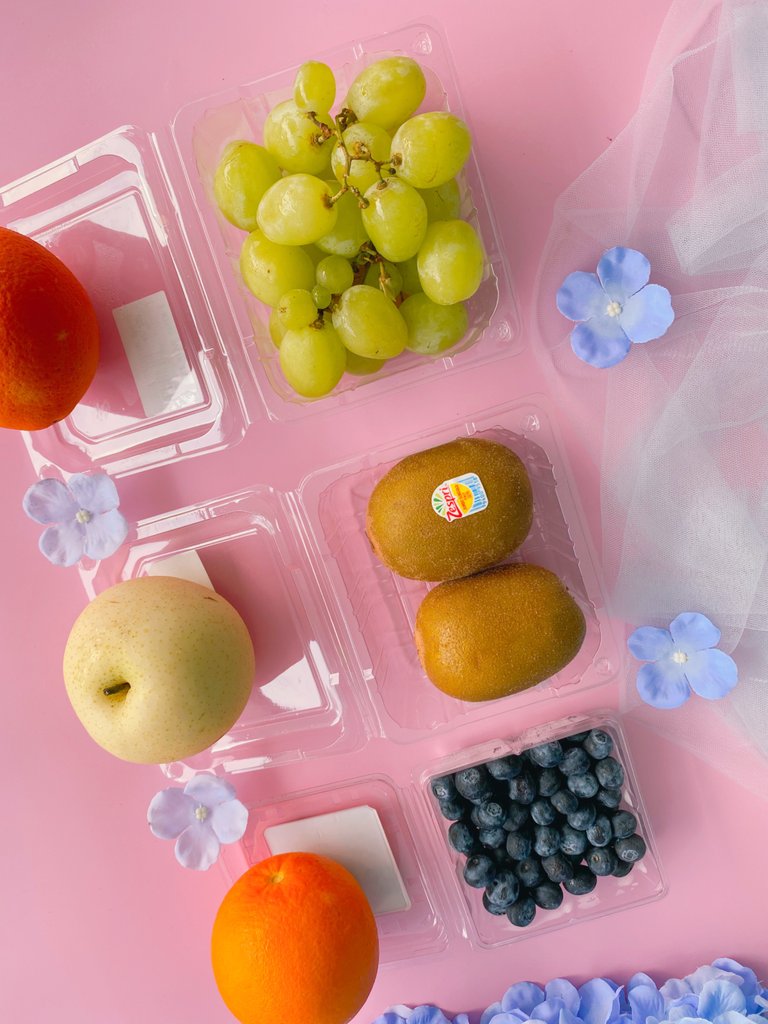 ---
---
---
Best Regards,
Anggrek Lestari
---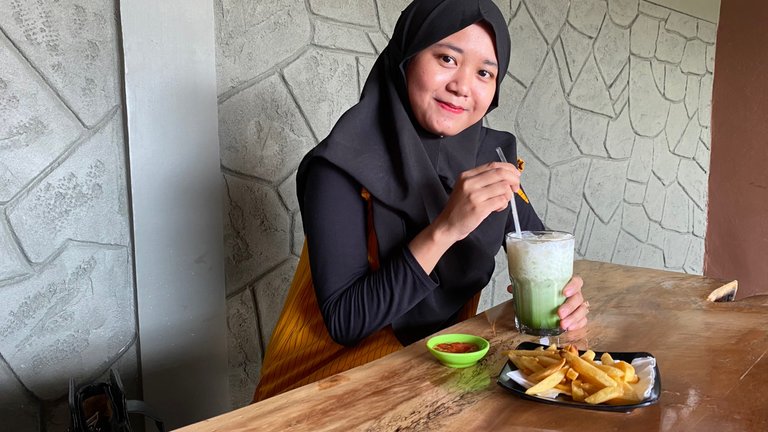 Who is Anggrek Lestari?
Anggrek Lestari is an Indonesian fiction writer who has published two major books. Now She is a full-time content creator. She has a goal to share life, poem, and food content that makes others happy and can get inspiration.
---
Contact Person: [email protected]
Discord: anggreklestari#3009
---
---
---