Satisfaction For Spicy Lovers
A bowl of ramen topped with a lot of chili powder is a treat for spiciness seekers.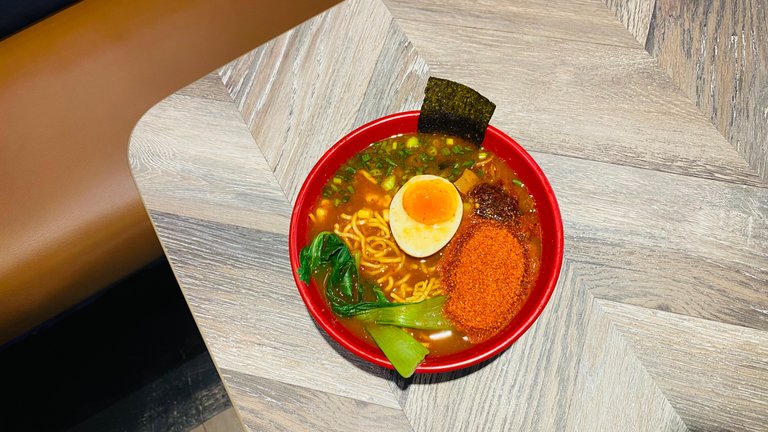 ---
---
---
On certain days, I like to leave time to only look for spicy food that is sold with spicy levels up to several levels. Spicy food with soup is a whitelist. One of them is food made from noodles.
I imagine the charming chili powder on the surface of the noodles, with a thick gravy waiting to make the tongue fall in love.
This time I will take you to enjoy a bowl of spiciness that makes me find a sense of satisfaction. Spicy makes me addicted.
---
---
---
JIGO RAMEN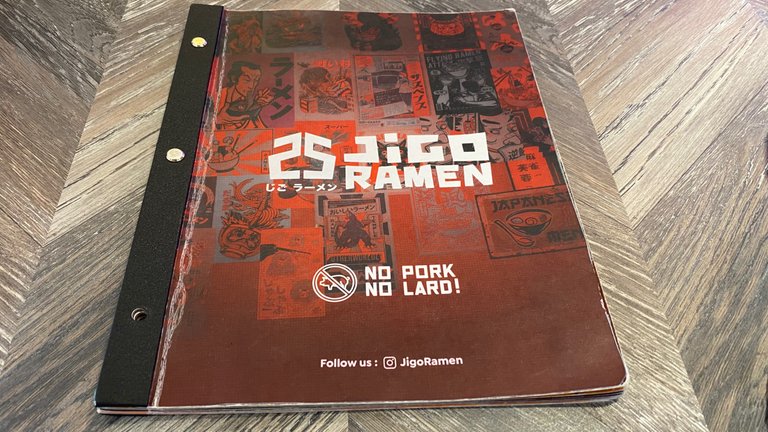 I found a Japanese restaurant called Jigo Ramen. I'm familiar with this place, previously called Zenbu. It turned out that the owner of this restaurant made a brand change. This information was confirmed by a waiter I asked.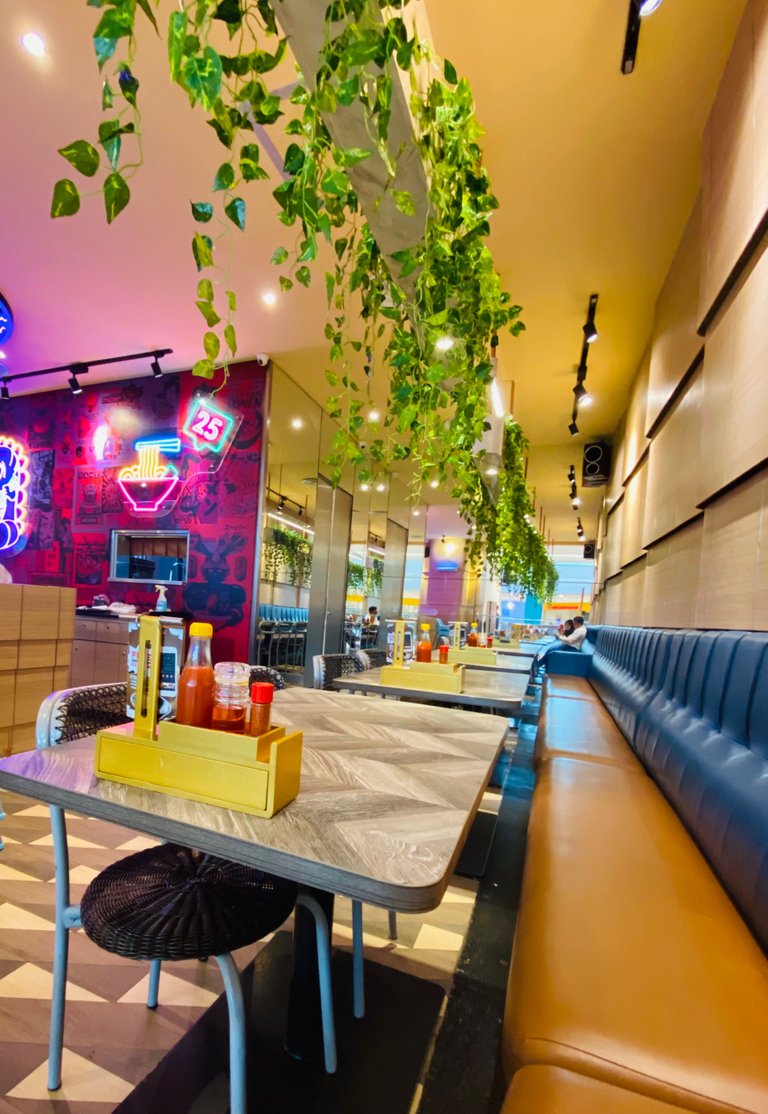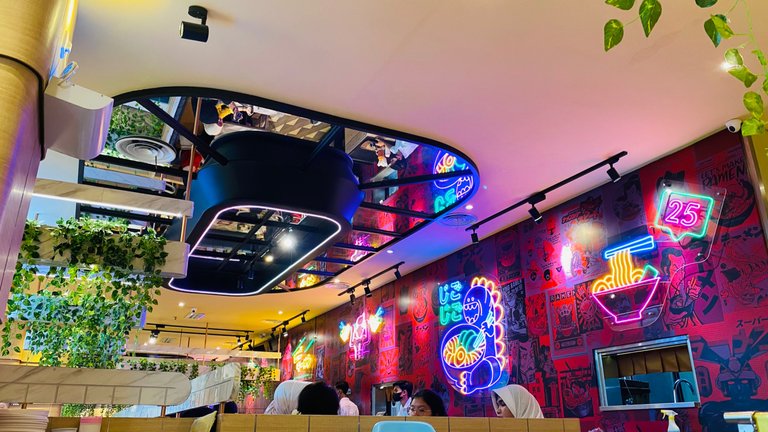 There is no striking difference from the restaurant brand that turned into Jigo Ramen. The decor of the place remains the same without any changes.
As for the menu, there are some that are no longer there. They don't have much variety of sushi, nor do they have much variety of drinks. I think they just focus on a more variety of ramen menus.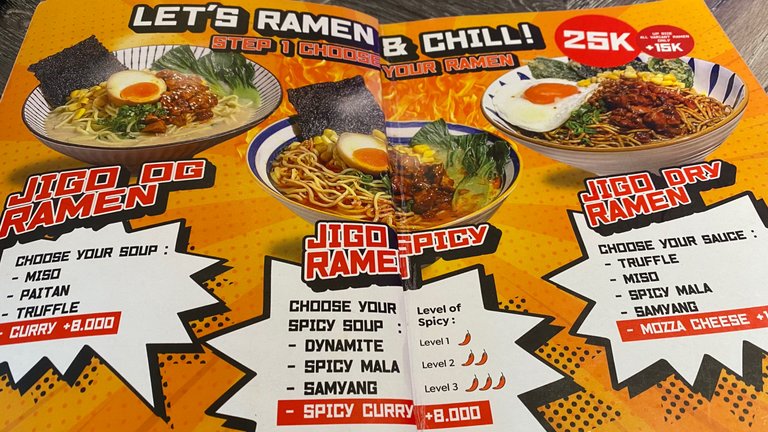 ---
---
---
Spicy Ramen With Samyang Sauce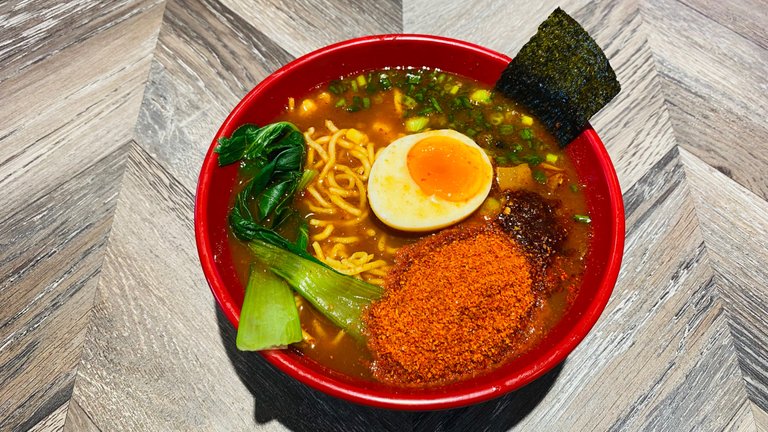 ---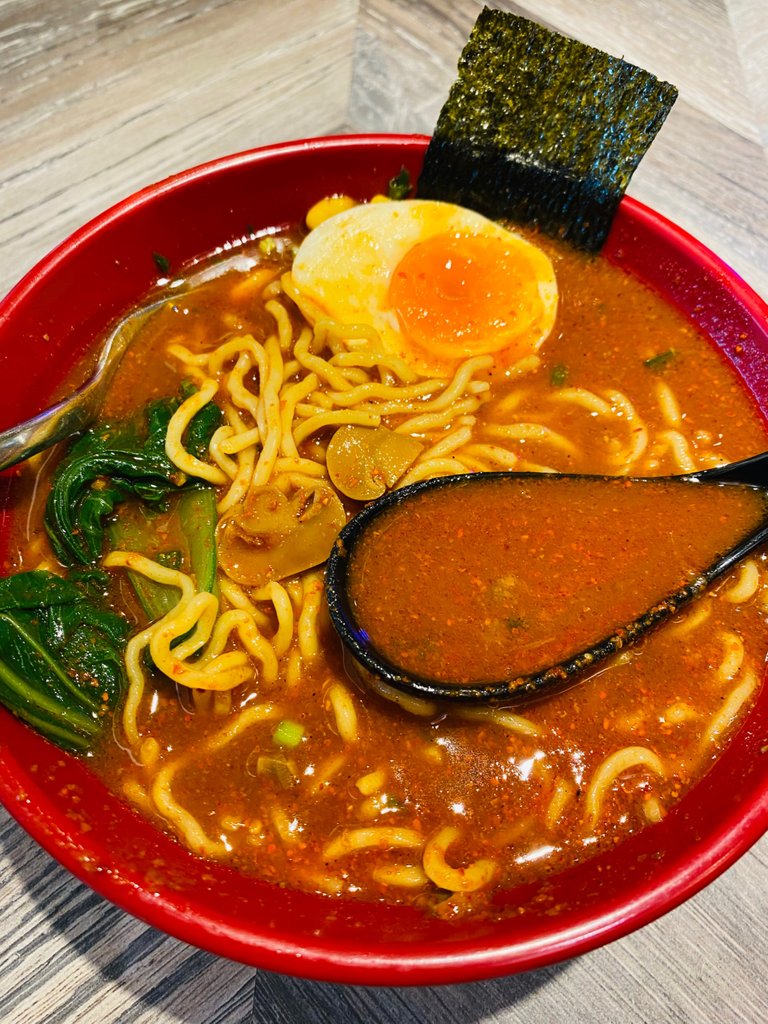 Because I wanted to eat a dish that has a level of spiciness, I chose Spicy Ramen which was served with ramen sauce.
A bowl of ramen with lots of chili sprinkles came to my table. It really made me drool. Mouthwatering! How about you guys? Are you excited to join in on this bowl of heavenly delicacy?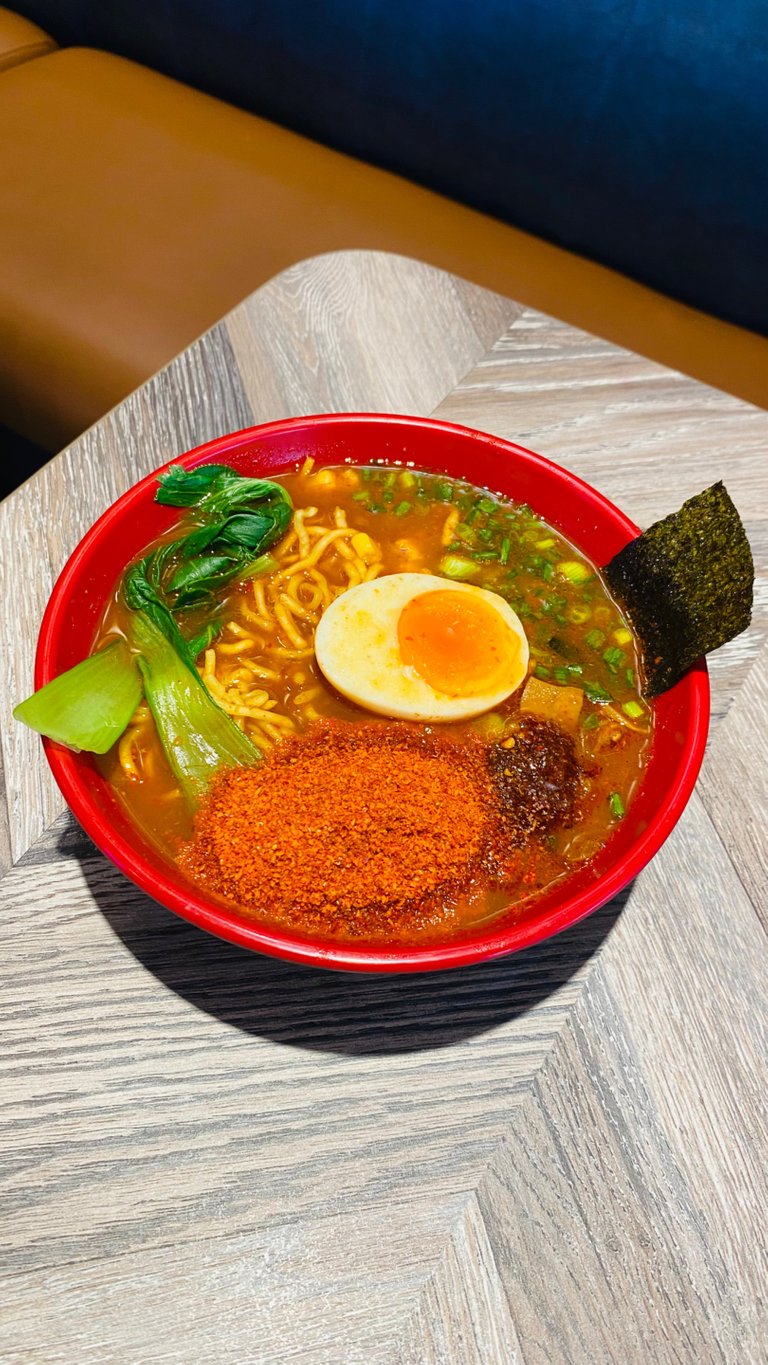 For me who is a spicy lover, of course, this menu is a favorite for me. Just like the one in my favorite list before. The taste of the ramen served by Jigo Ramen remains the same as it was served at this place before changing brands.
Topped with half an egg, bak choy, corn, mushrooms, sliced ​​scallions, also a sheet of nori. And the thick gravy of the ramen made everything taste so perfect. I'm not exaggerating. But indeed there are times when enjoying spicy dishes, time seems to stop for a moment. It felt like there was only me, with delicious ramen which to me was a godsend.
---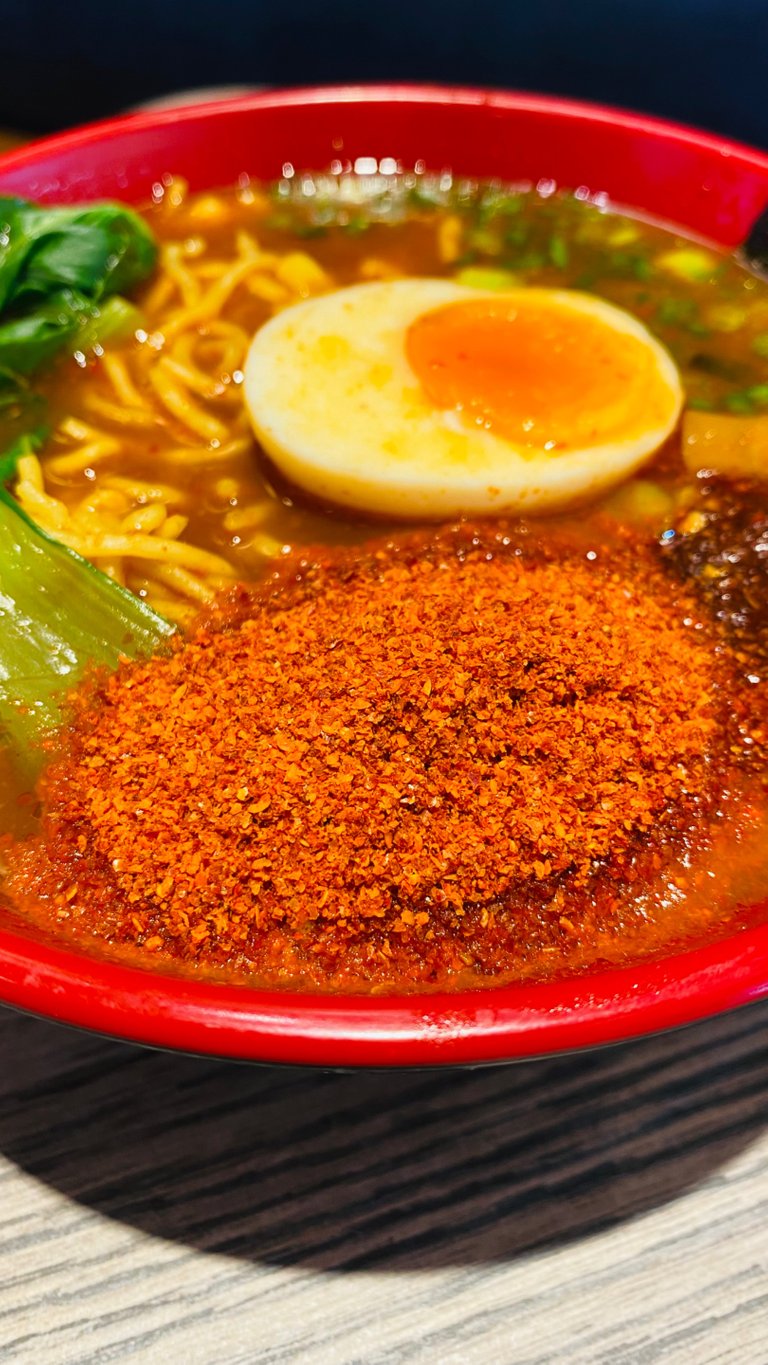 In this bowl of ramen, I chose level 3 of spiciness, the highest level. For those of you who don't like spicy, you can choose ramen that doesn't have any spicy ingredients at all.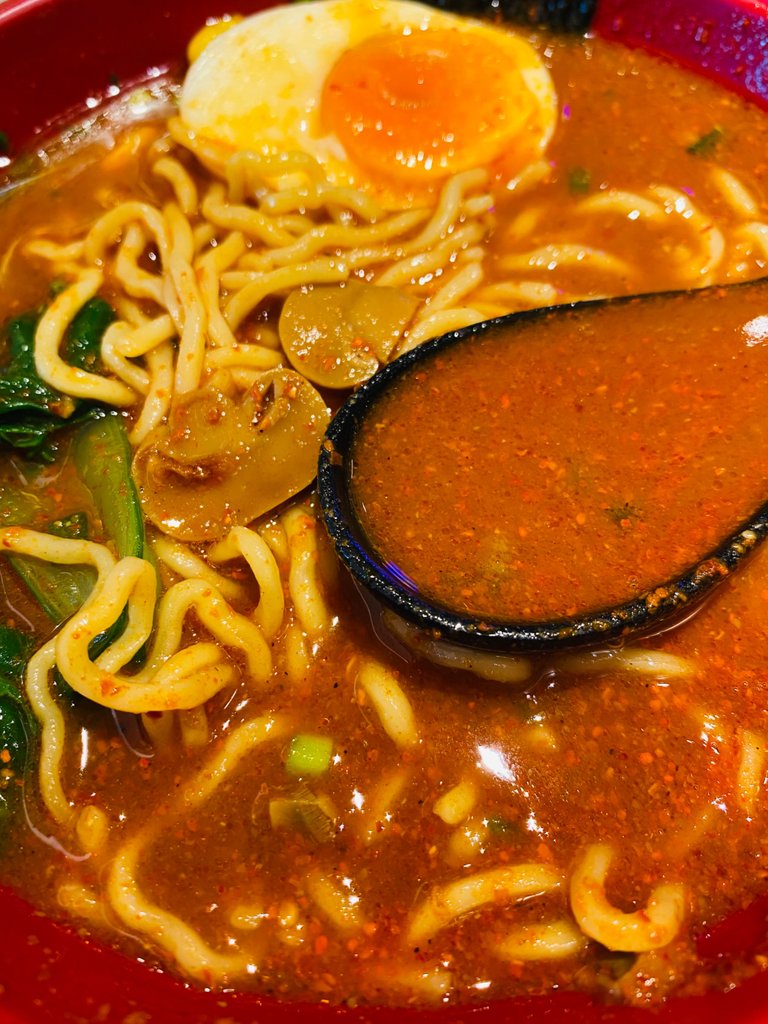 With this spicy level 3, for me, it's not too spicy, and I can still enjoy the spicy as a sexy art of enjoying food.
---
---
---
Lychee Drink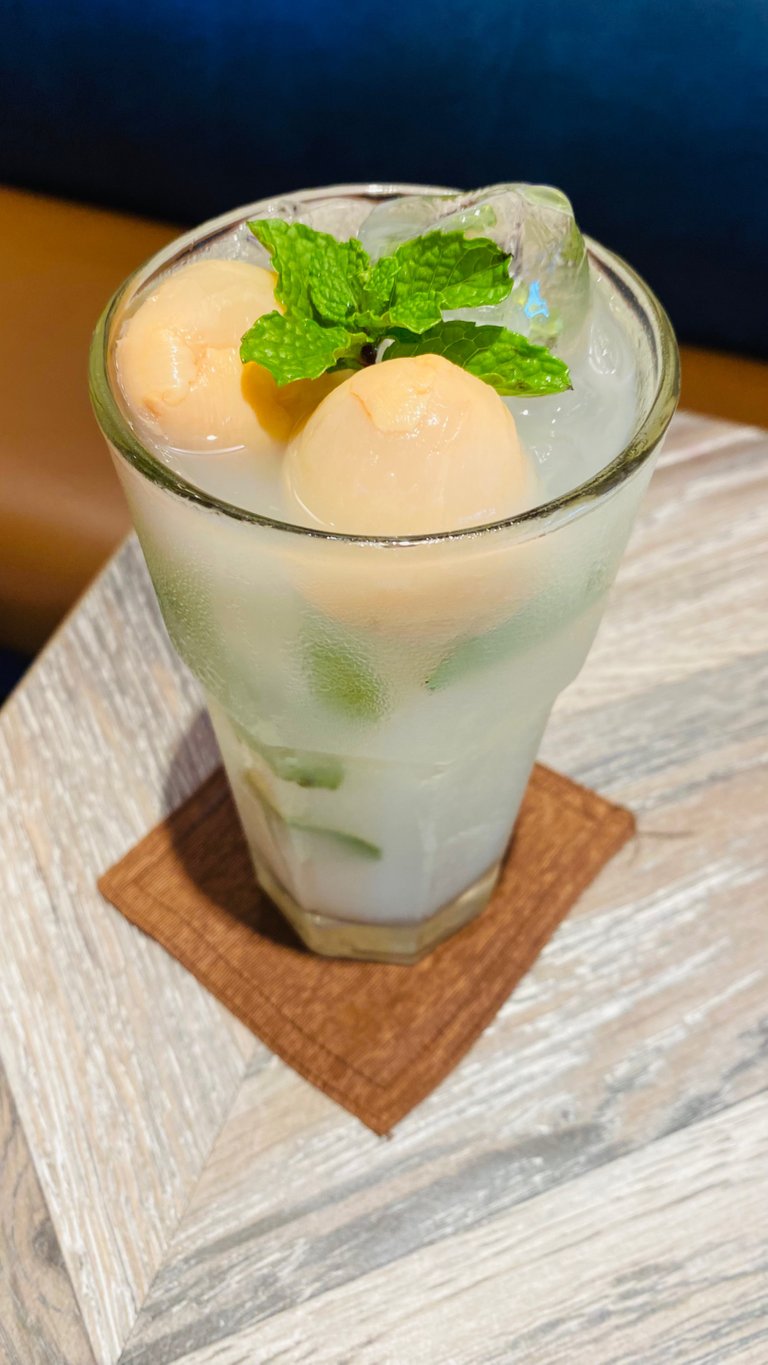 After finishing eating ramen, I covered the spiciness with a Lychee drink. The sweetness is enough to help reduce the spicy taste on the tongue.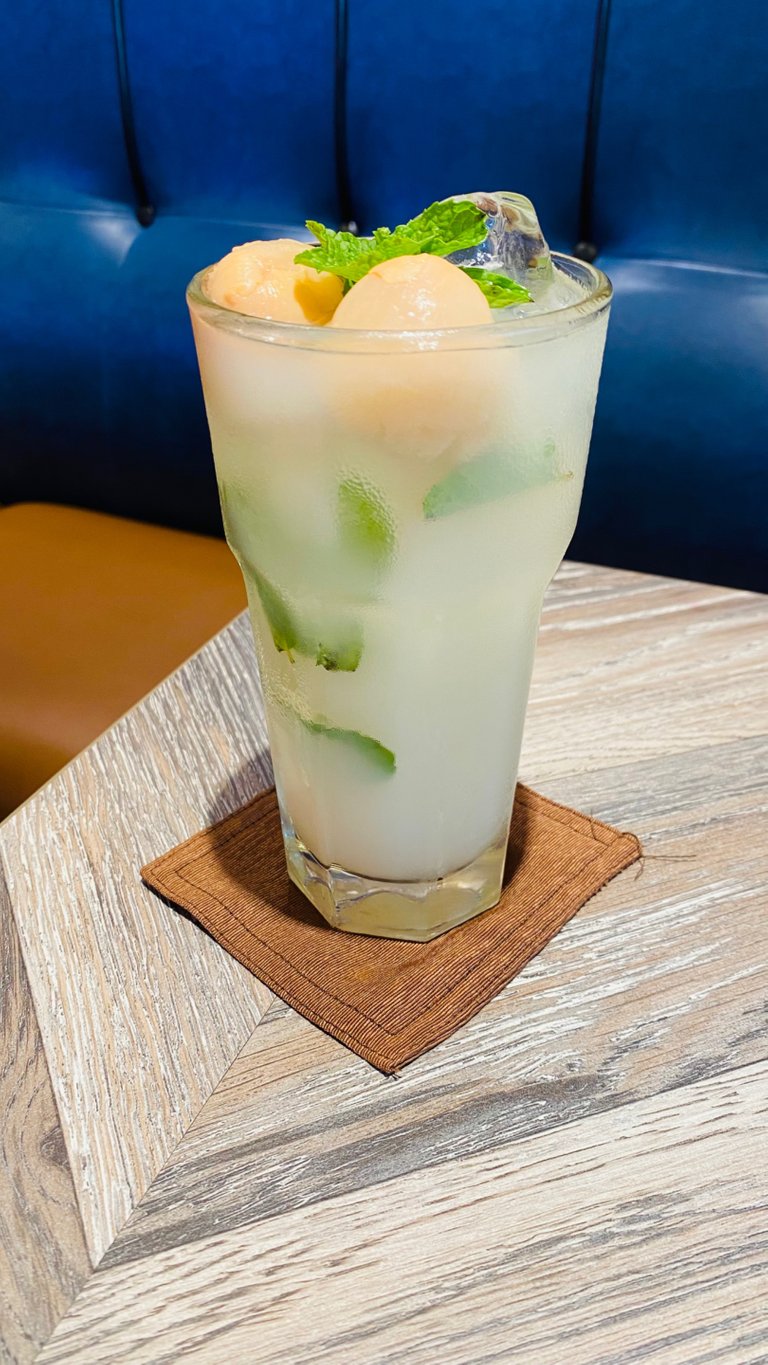 This drink is not included in my favorite list, but it is quite delicious and maybe a recommendation for others. It's just, it's not my type :)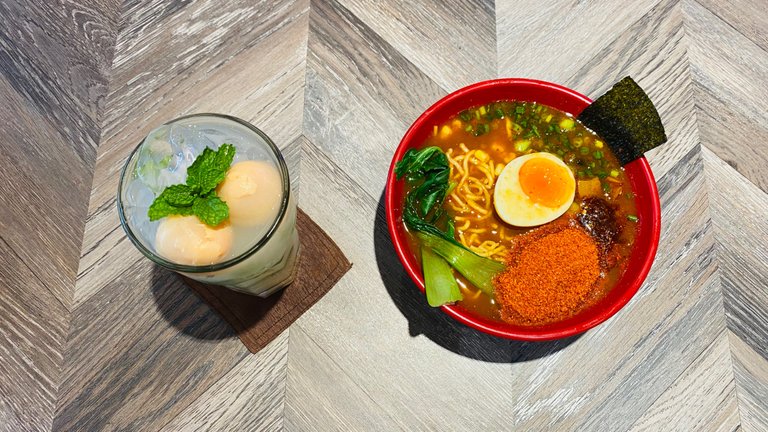 ---
---
---
The atmosphere in the restaurant is not too crowded because there are few places to sit. It feels more private. I feel comfortable in this place, and also the elegant light shades make me happy to take photos in this restaurant area.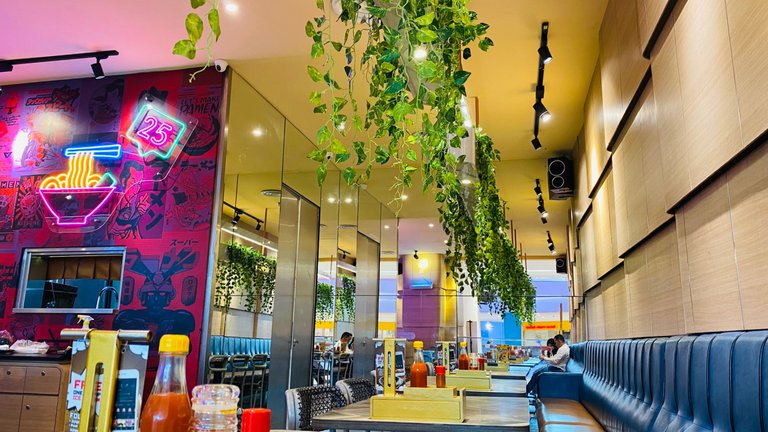 ---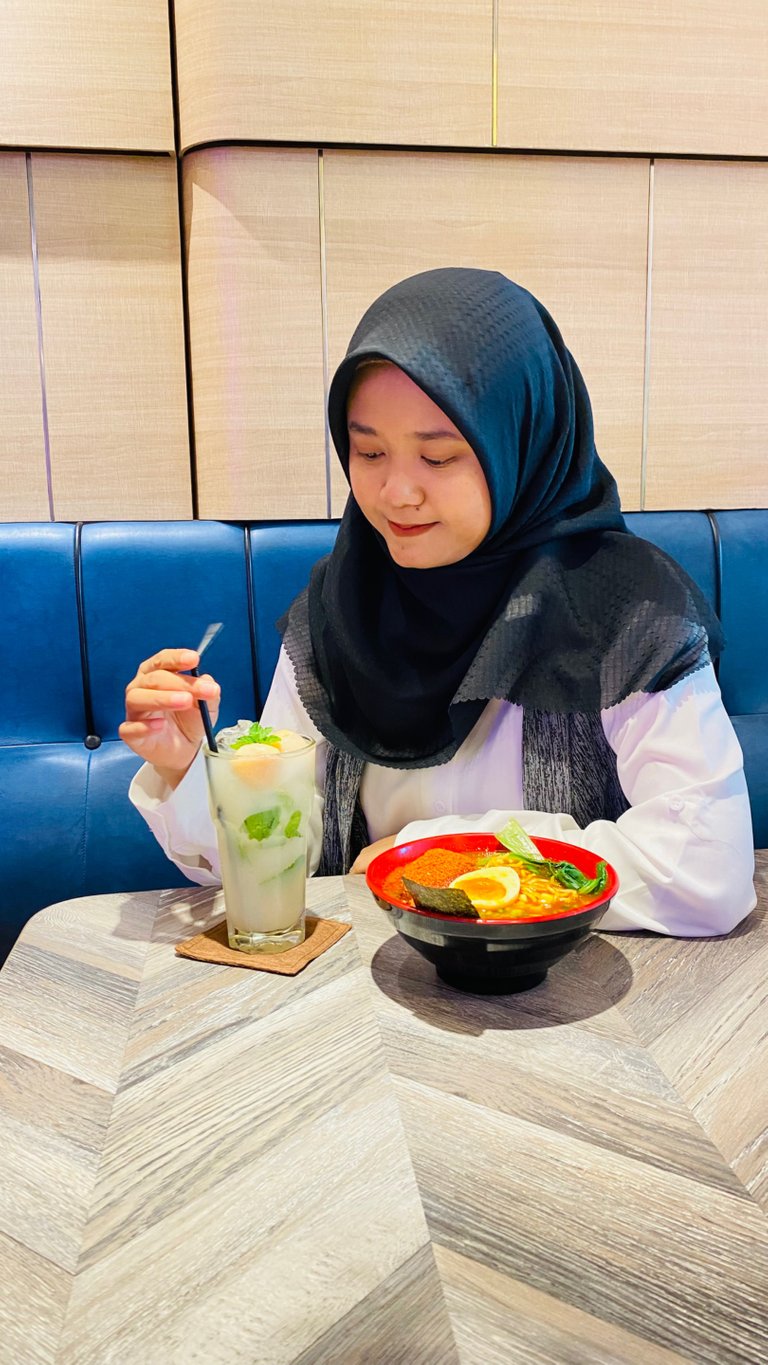 ---
---
---
That was the story of me looking for spiciness in the ramen menu which has a high level of spiciness this time. I hope you can find heavenly delicious food where you are and that it can make us grateful for God's many blessings today.
---
---
---
Finding the things that you deserve to find today. Have a great day, good people, HIVE Lovers!
---
---
---
Thank you for reading my blog and reblog if you want my blog this time worthy of reading by others.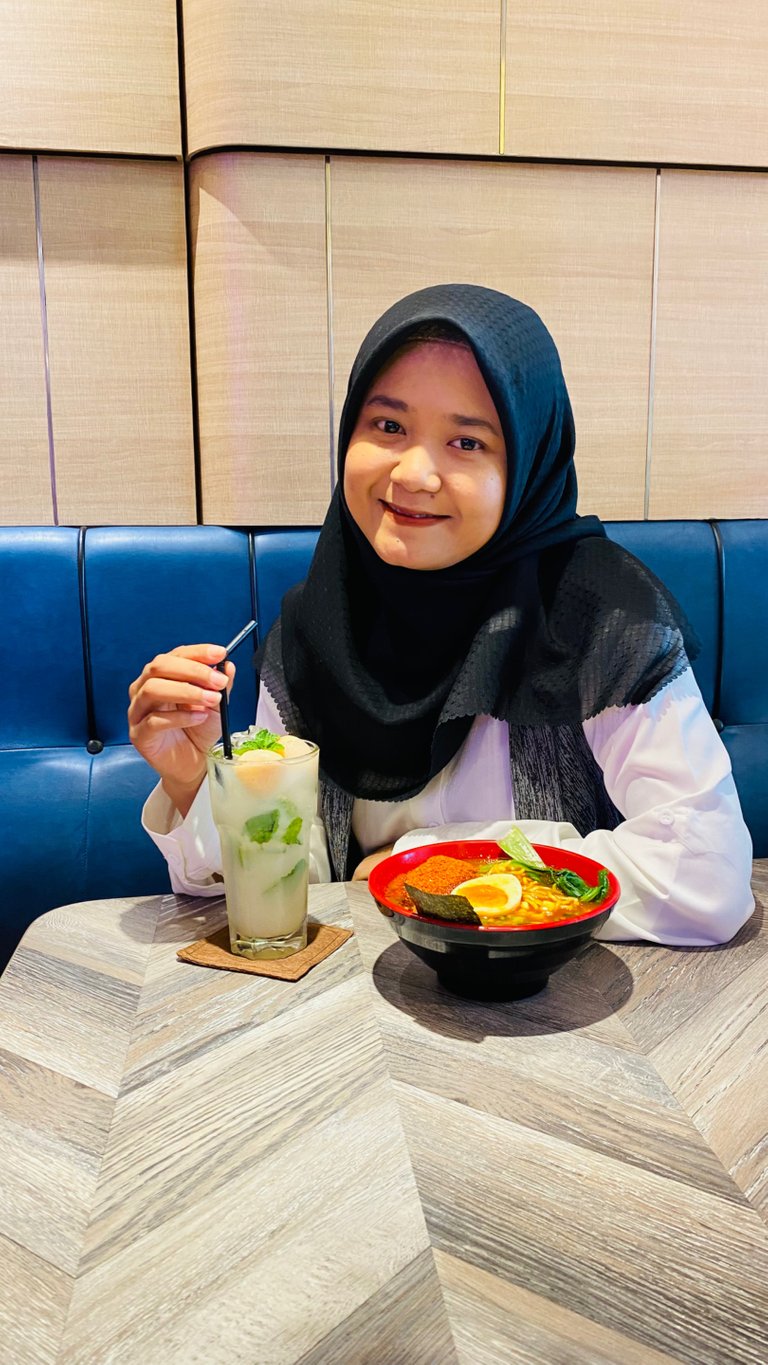 ---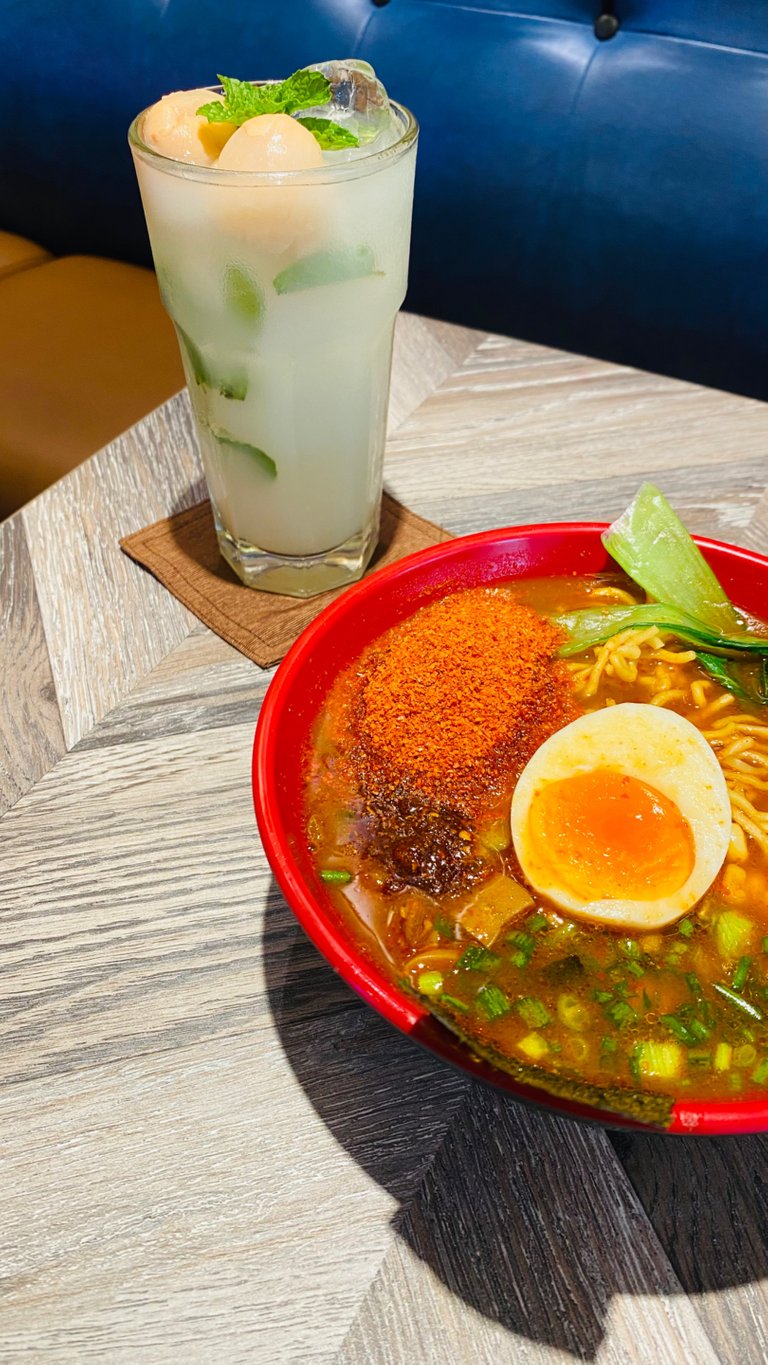 ---
---
---
Best Regards,
Anggrek Lestari
---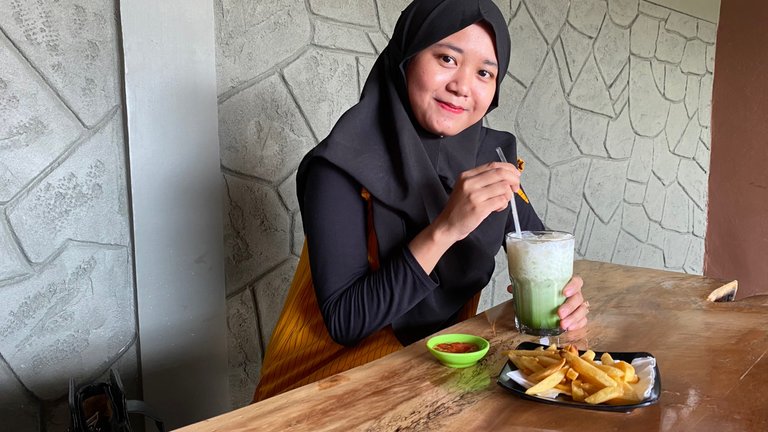 Who is Anggrek Lestari?
Anggrek Lestari is an Indonesian fiction writer who has published two major books. Now She is a full-time content creator. She has a goal to share life, poem, and food content that makes others happy and can get inspiration.
---
Contact Person: [email protected]
Discord: anggreklestari#3009
---
---
---