Food Plating: Cakes With Hazelnut Sauce and Crumbs

---
Have fun with hazelnut sauces and crumbs! Let's see me do the plating with simple ingredients.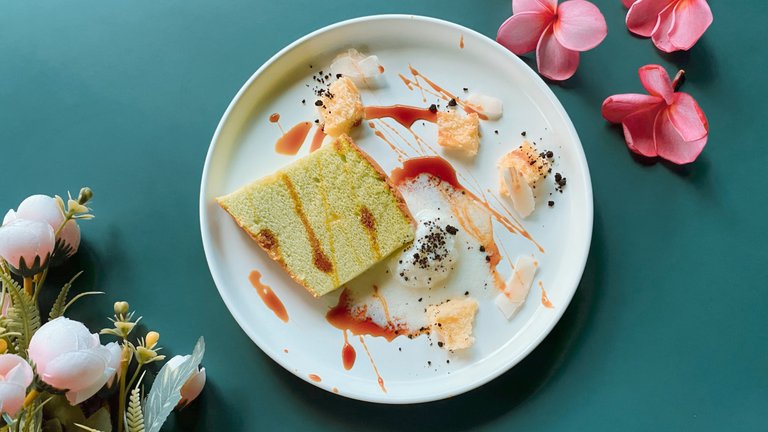 ---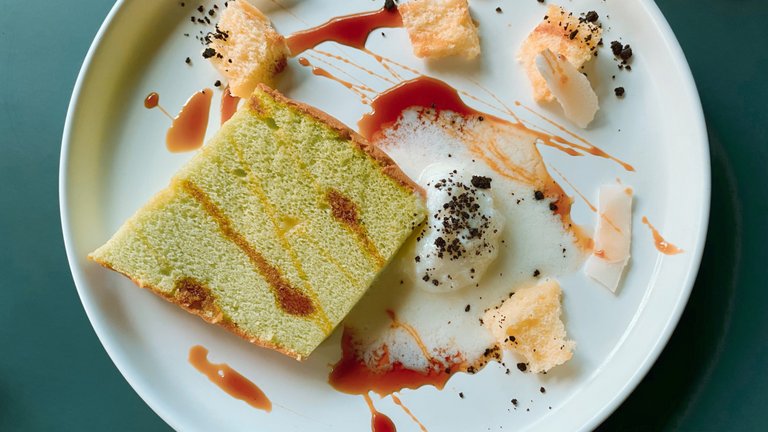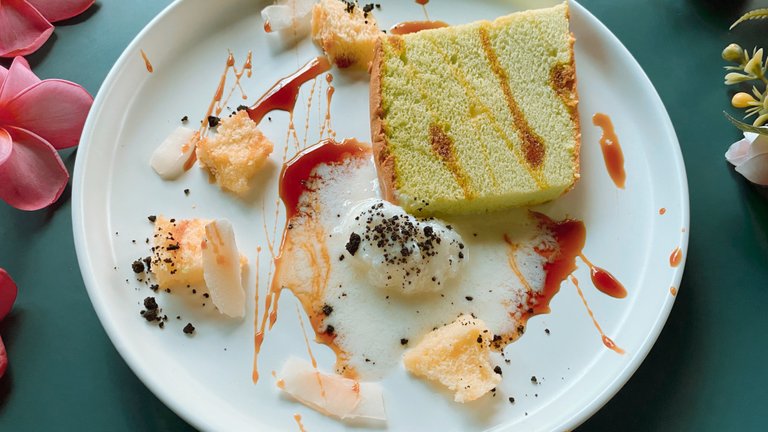 ---
I served a slice of pandan cake with hazelnut sauce. The color of the hazelnut sauce is very similar to the brown sugar sauce I usually use. But the texture of Hazelnut sauce is thicker like caramel.
---
---
---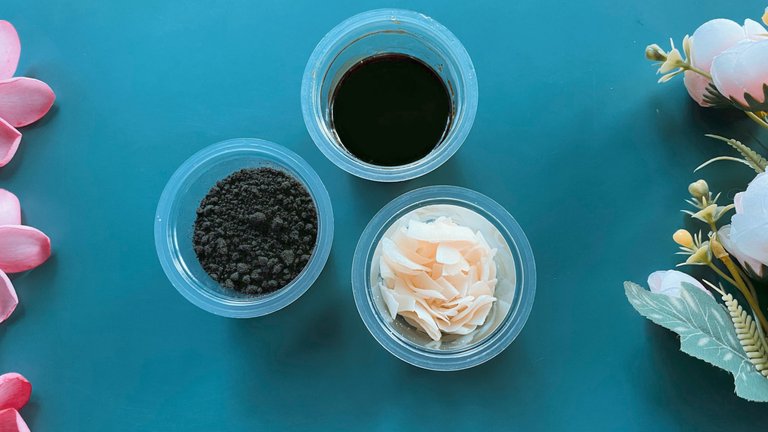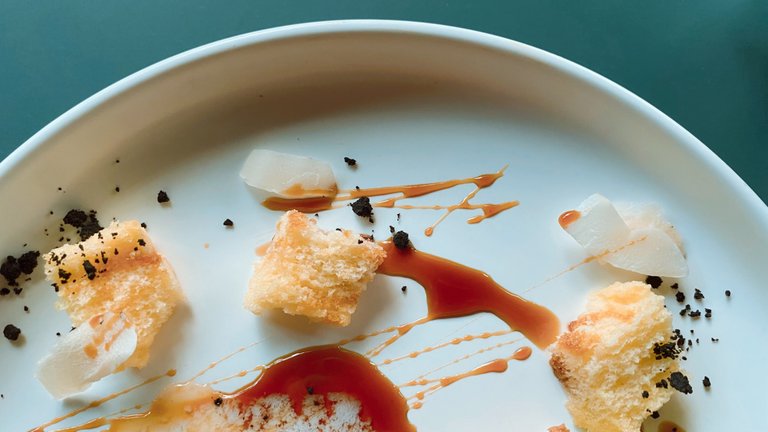 For crumbs, I use oreo crumbs, coconut flakes, and soft cake crumbs.
---
---
To complement the dish, I use yogurt ice cream, a combination of yogurt and ice cream textures. This is because I have a stock of yogurt that I keep in the freezer overnight. So the texture is no longer as soft as yogurt but has changed to the texture of ice cream.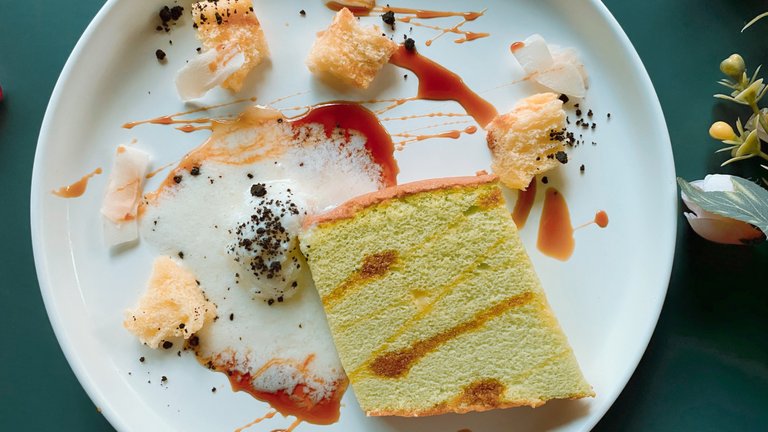 ---
---
---
I hope you guys like my plating idea this time. What do you think?
---
---
---
STEP 1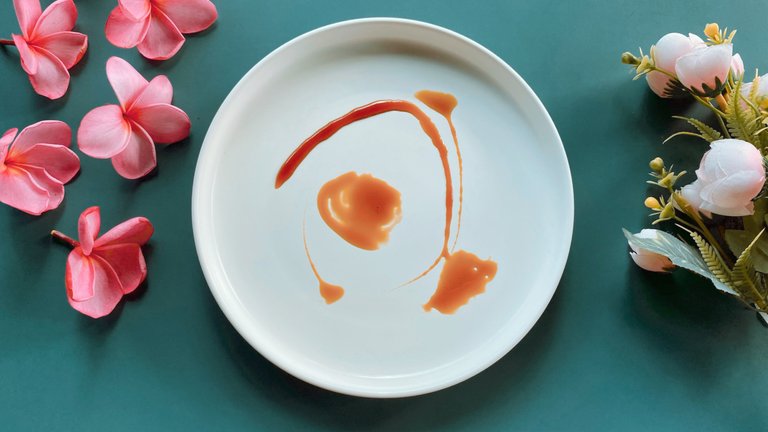 ---
---
---
STEP 2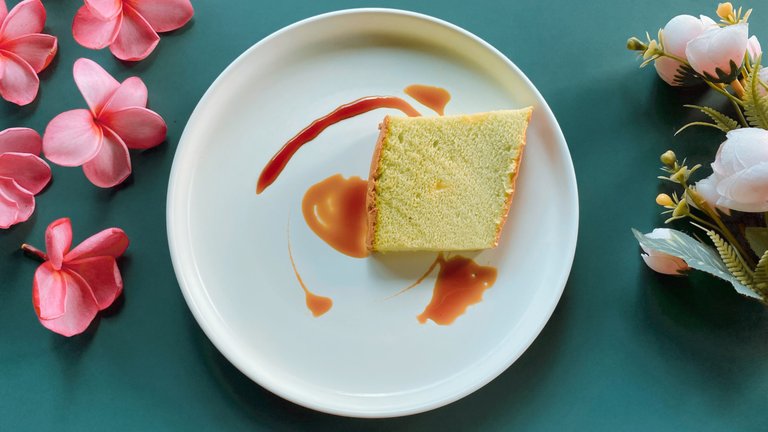 ---
---
---
STEP 3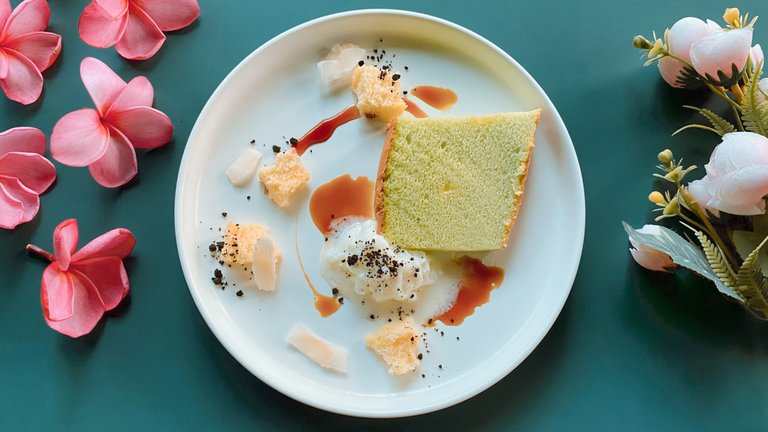 ---
---
---
STEP 4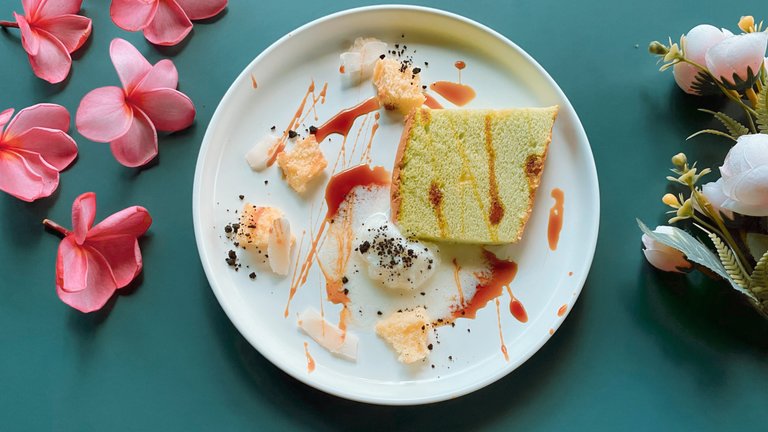 ---
---
---
THE RESULTS
---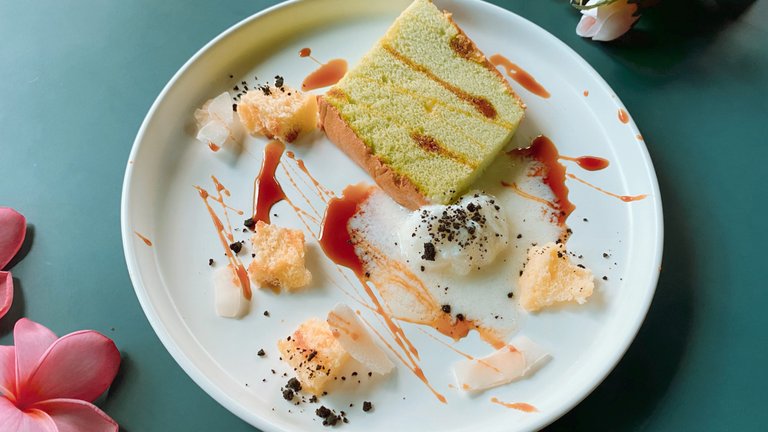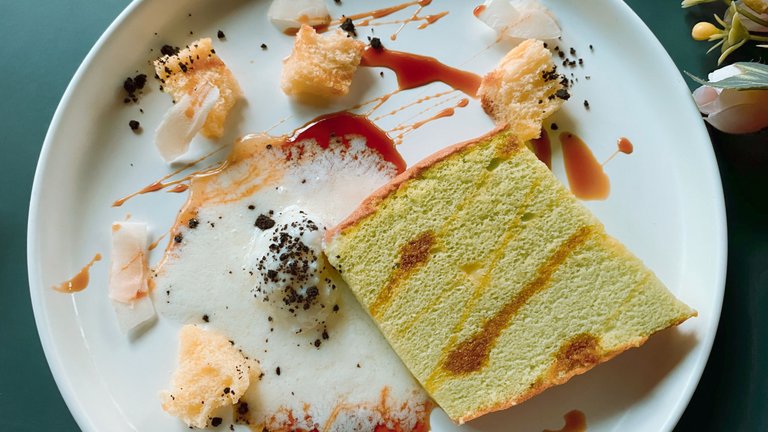 ---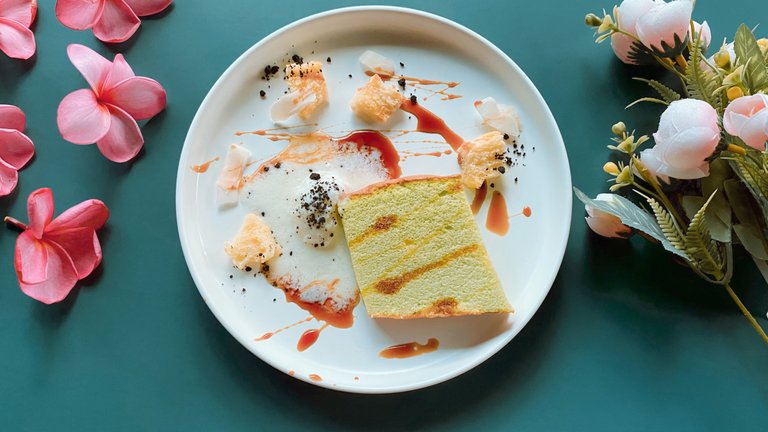 ---
---
---
Camera: iPhone 11
Editing: Inshot
Music: Breathtaking by Purrpe cat (Free copyright Music)
---
---
---
Thank you for watching my vlog and reblog if you want my blog this time worthy of reading and watching by others.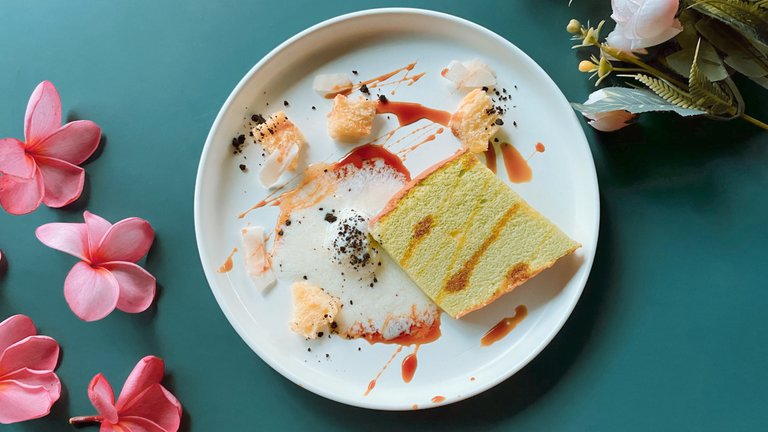 ---
---
---
Best Regards,
Anggrek Lestari
---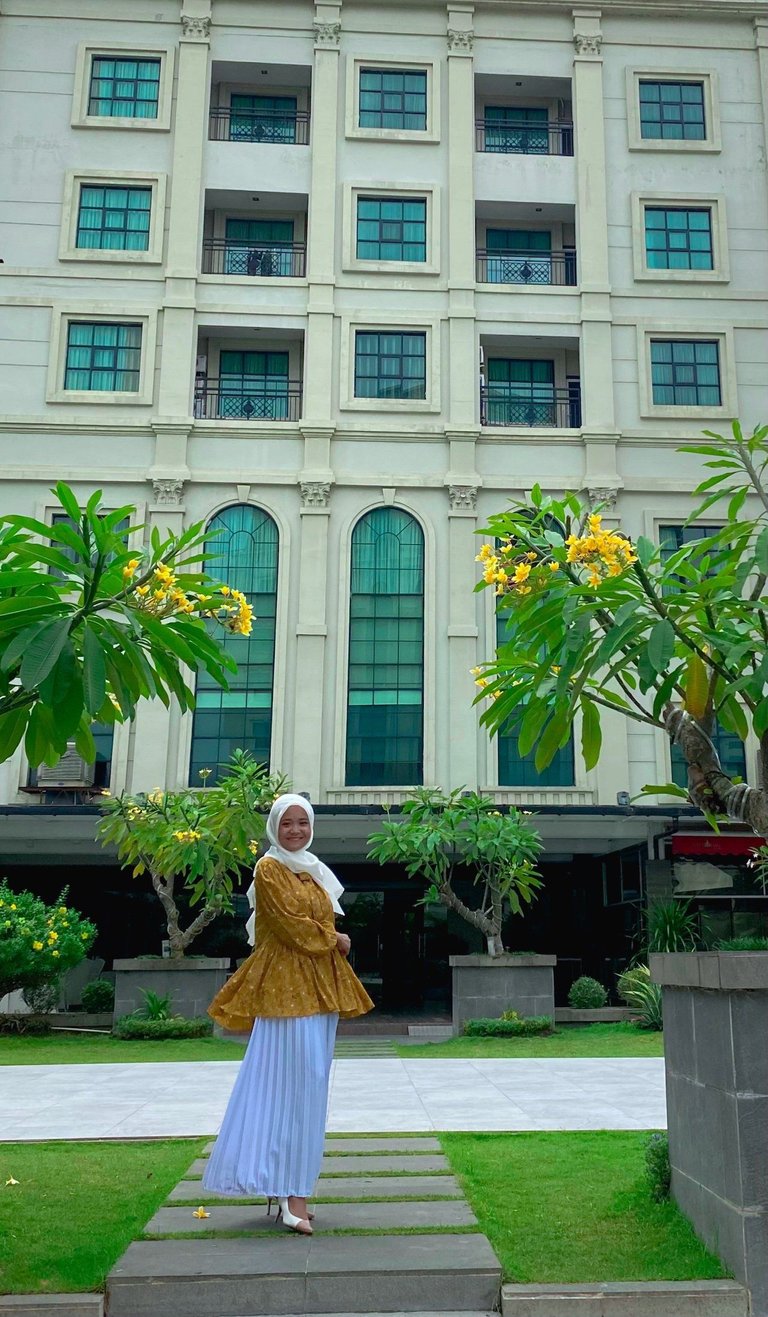 Who is Anggrek Lestari?
Anggrek Lestari is an Indonesian fiction writer who has published two major books. Now She is a full-time content creator. She has a goal to share life, poem, food content that makes others happy and can get inspiration.
Make sure you follow her blog as well for some interesting discussions about life other than food.
If you need a copywriter for your projects, Anggrek Lestari will be ready to help you.
Contact Person: [email protected]
Discord: anggreklestari#3009
---
▶️ 3Speak
---
---