First Impression Trying Godzilla Latte 😱😱😱

---
Have you ever heard of "Godzilla", or even seen the movie about the famous monster in Japan?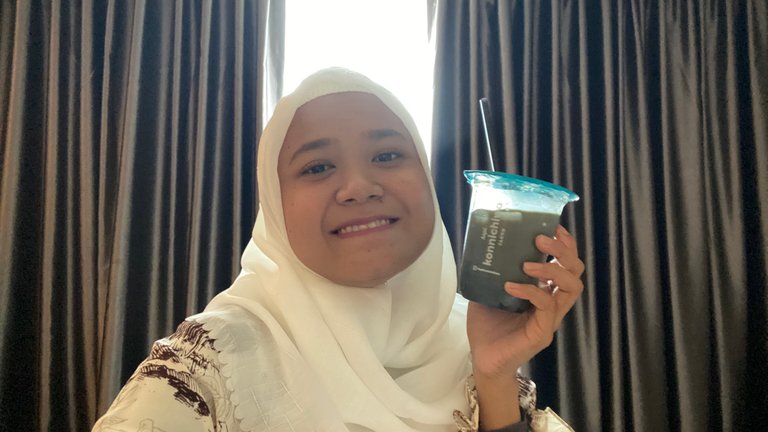 So, I am very curious about a coffee menu called "Godzilla Latte" which is in a Japanese-style coffee shop brand called "Kopi Konnichiwa".
This is my first time trying "Godzilla Latte" and share it with you guys in this video. How does it feel?
Stay tuned!
---
---
---
The brand "Konnichiwa Coffee" has various menu names using Japanese vocabulary. For marketing purposes, they created a unique coffee menu name. One of them is "Godzilla Latte" which has become one of their popular menus.
---
---
---
What is Godzilla Latte?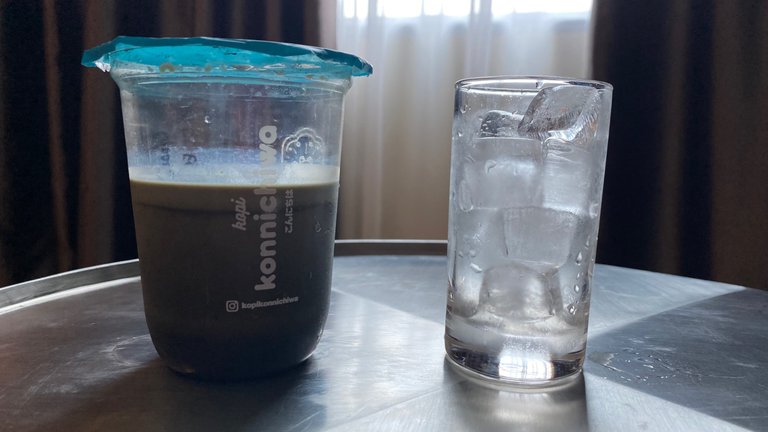 I ordered Godzilla Latte, takeaway service so the latte is served separately with ice cubes.
---
"Godzilla Latte", which looks gray-black in color, really wants to resemble the color of Godzilla, the fictional monster in the popular Japanese film.
The ingredients of Godzilla Latte consist of espresso, milk, charcoal, and brown sugar. Have you ever tried charcoal as a food or beverage menu?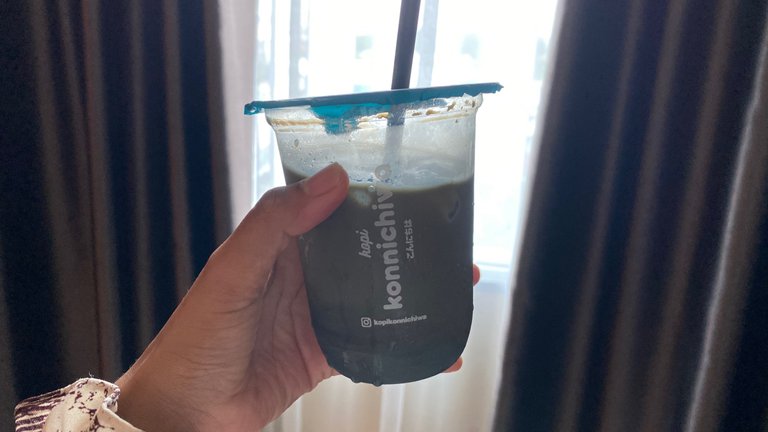 Indeed, charcoal is also known to be beneficial for body health. How about the taste? Of course not bad, if mixed with other ingredients such as milk.
---
---
In my opinion, it tastes like latte in other brands. It's just using charcoal, so it feels a little thick.
The sweetness, in my opinion, is balanced. Not excessive. Maybe also because it uses brown sugar. So I like the sweetness more than white sugar in general.
---
THE PRICE
For one cup of Godzilla Latte, I paid IDR23,000 or around USD1.65. In my opinion, this price is cheap for a brand that is already quite popular in various cities in Indonesia.
Have you ever tried a variation of coffee or latte with charcoal? I think you should try this menu.
---
---
---
---
Camera: iPhone 11
Editing: Inshot
Music: Flourish by Purrple Cat (Free copyright Music)
---
---
---
Thank you for watching my vlog and reblog if you want my blog this time worthy of reading and watching by others.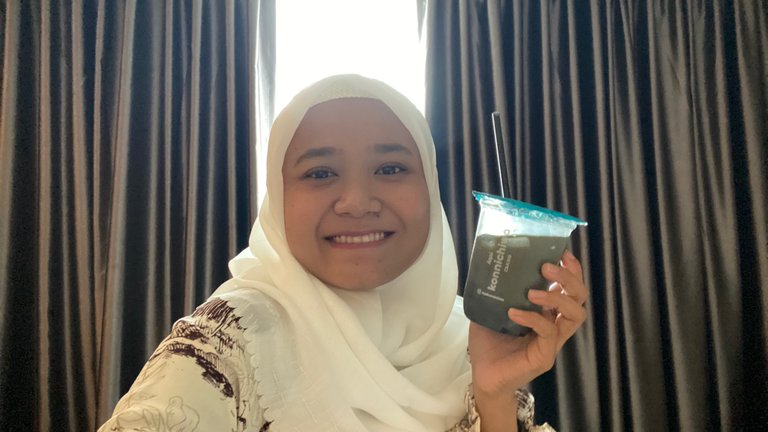 ---
---
---
Best Regards,
Anggrek Lestari
---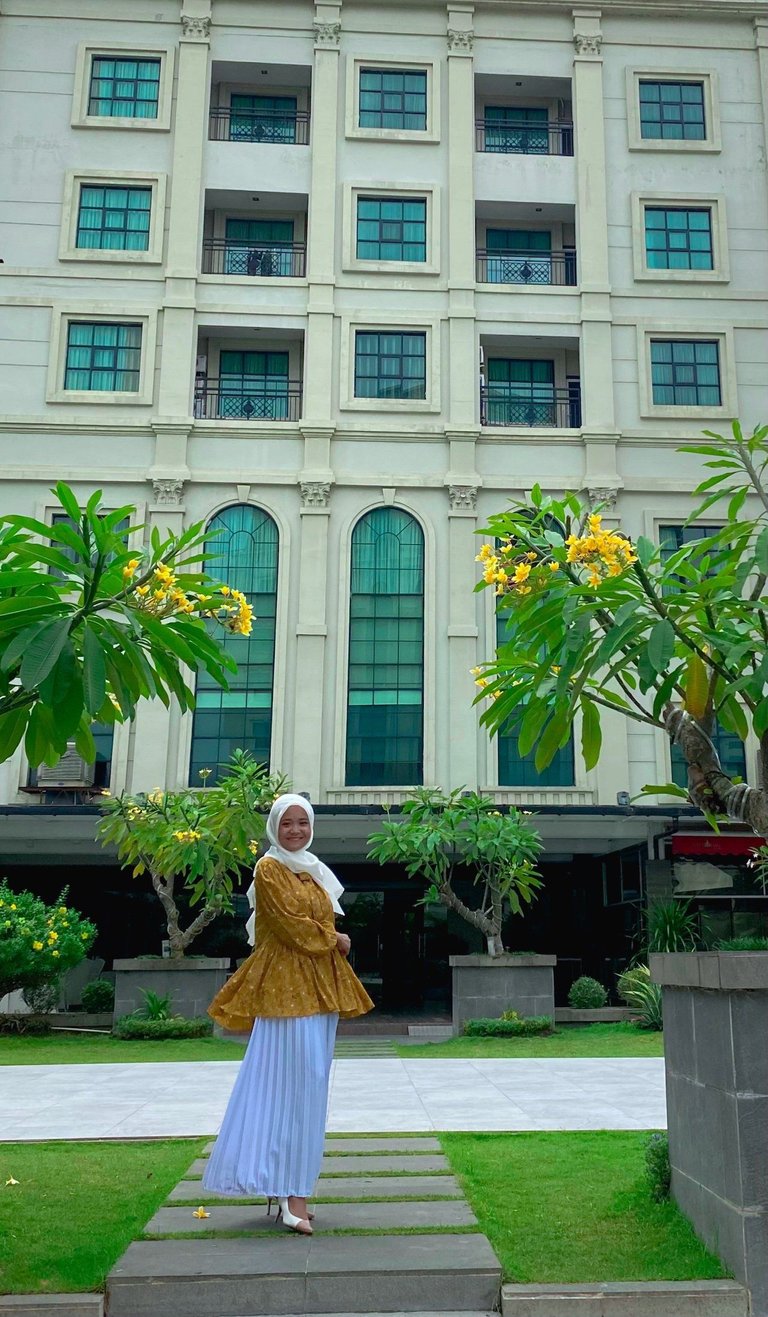 Who is Anggrek Lestari?
Anggrek Lestari is an Indonesian fiction writer who has published two major books. Now She is a full-time content creator. She has a goal to share life, poem, food content that makes others happy and can get inspiration.
Make sure you follow her blog as well for some interesting discussions about life other than food.
If you need a copywriter for your projects, Anggrek Lestari will be ready to help you.
Contact Person: [email protected]
Discord: anggreklestari#3009
---
▶️ 3Speak
---
---