Iced Latte With Panini Bread
You have the right to choose what you like and enjoy life the way you want.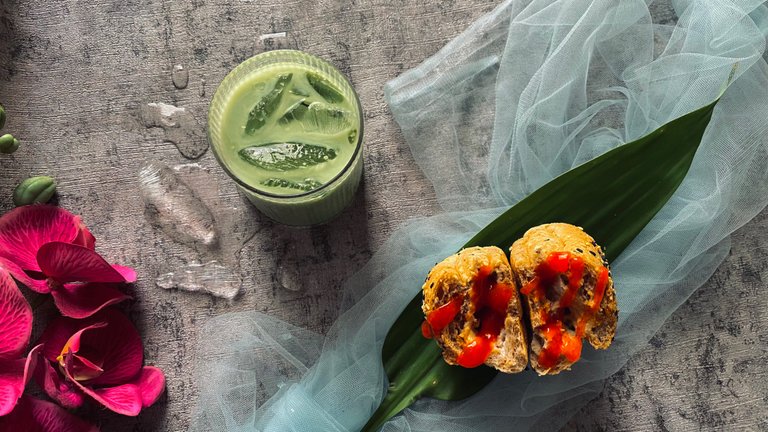 ---
---
---
You don't have to travel far to enjoy life. It starts with our calm mind, even though we are where we normally live. Sometimes we really want to travel far to find a new atmosphere, but that is not possible. So we can look for new flavors, maybe with new menus and also enjoy iced coffee on a hot day---which is in need of freshness.
This time I will share my story related to Iced Latte with Yummy Panini Bread. I hope you guys enjoy my blog. Stay tuned!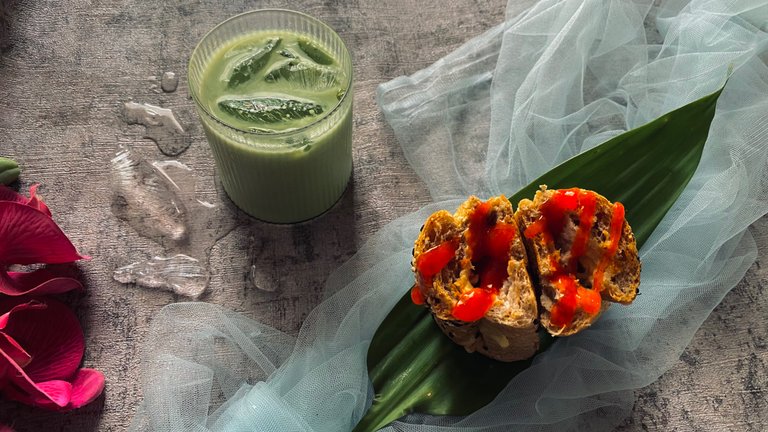 ---
---
---
Takeaway Food and Beverage From Starbucks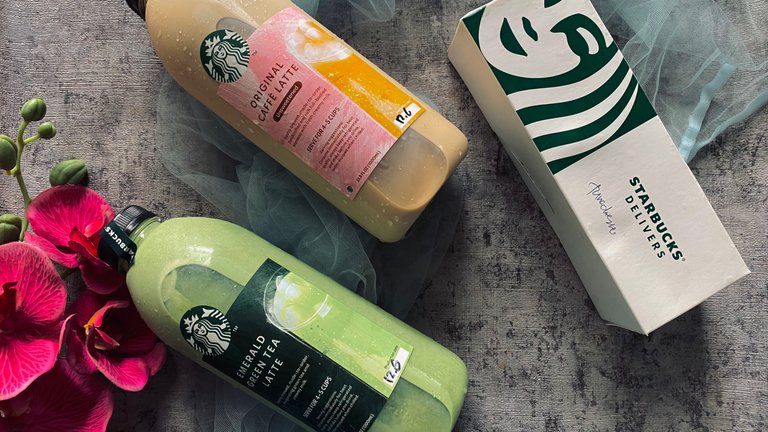 For beverage, my favorite is the coffee variant, although I never close myself to other drinks, adjusted to the most possible circumstances. So when it's a hot day and I need something refreshing, as well as filling, I look for food and drink discounts.
Usually, I will take away food and beverage if I find one that suits my tastes and is included in my previous favorite food and beverage.
For discount products, I usually trust outlets that are already popular. I never take the risk to buy discounted food or beverage if they are not already on my list of favorite brands before.
---
---
---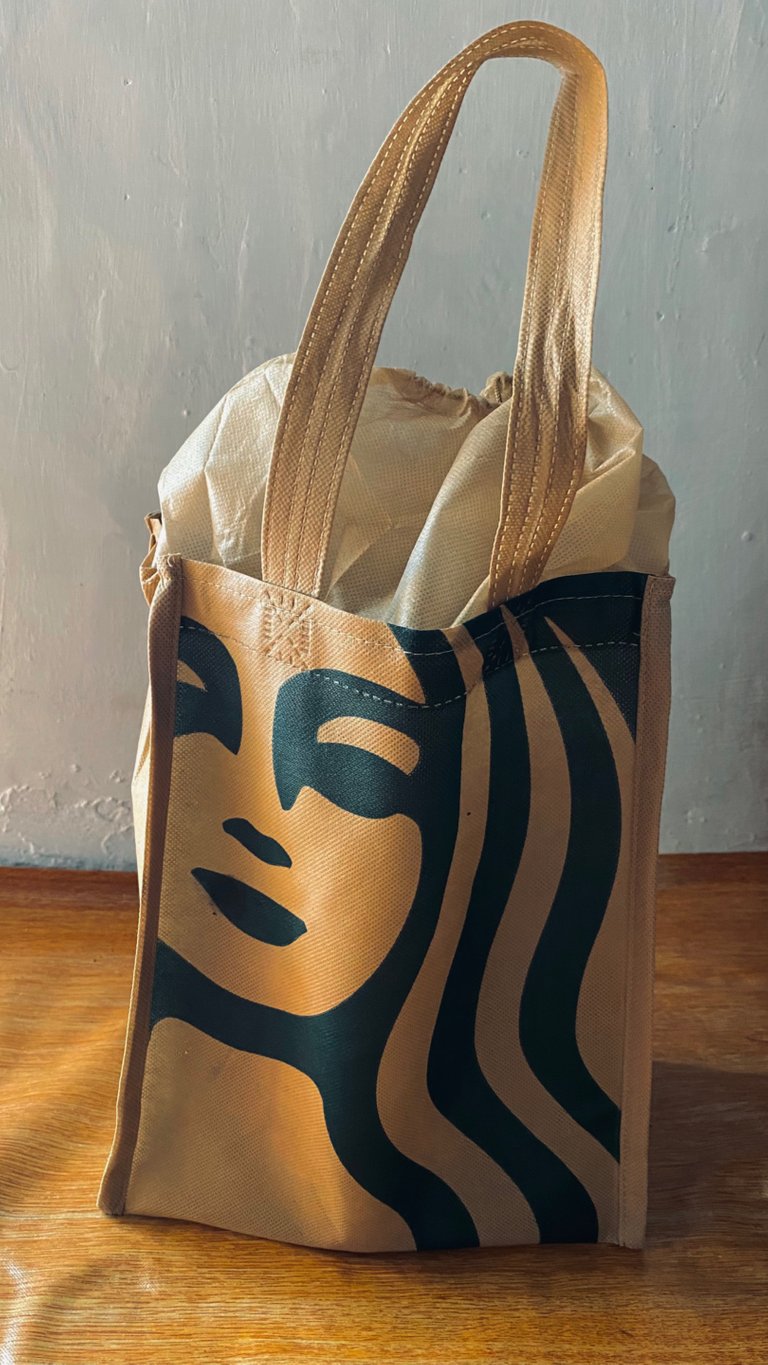 Well, this time I was lucky enough again. Through an online booking account, my account got a 50 percent discount. That looks like a big deal!
I see Starbucks is eligible for a discount order. There is a double discount on offer, from Starbucks itself, and from the online ordering app I use.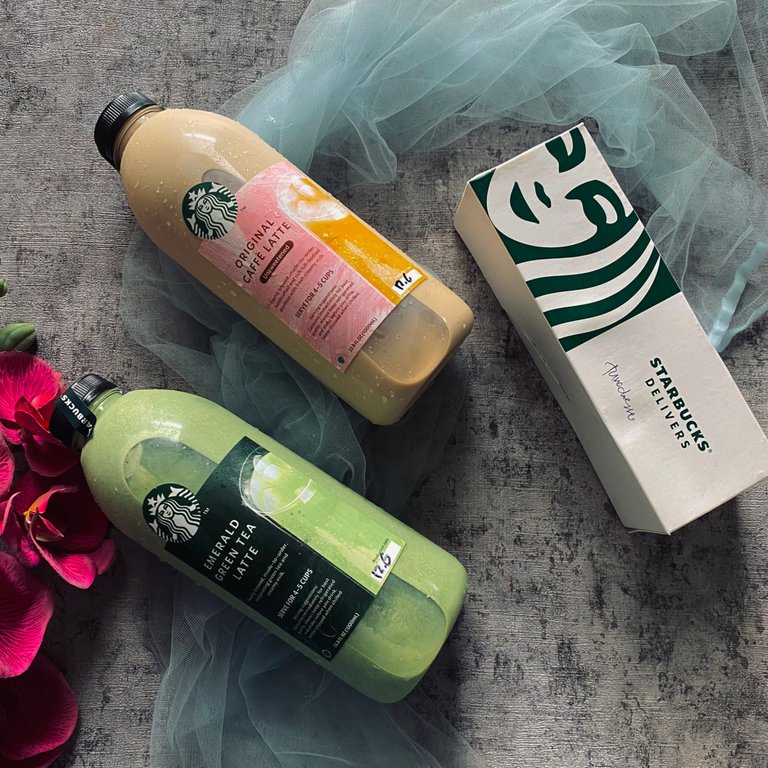 So I ordered a latte with a size of 1 Liter which is quite popular, and also a food that is quite filling. The TOTAL price for food and beverage orders before the discount is IDR 197,000 / $14. After being given the discount it becomes IDR 147,000 / $10.5, including shipping costs until it arrives at my house.
---
---
---
ICED LATTE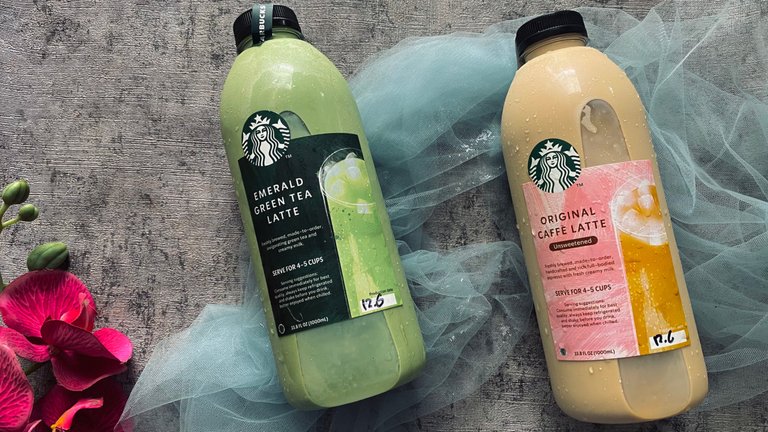 For beverage, I chose the latte variant with a size of 1 Liter. I got two bottles of latte however I only paid for one latte because of the discount program. I am very happy.
Buying a latte with a bottle size per liter is more profitable than buying a latte with a cup size. I could have saved more because the portions could have been more. It's just that this won't be good for those of you who can't drink too many lattes, especially every day.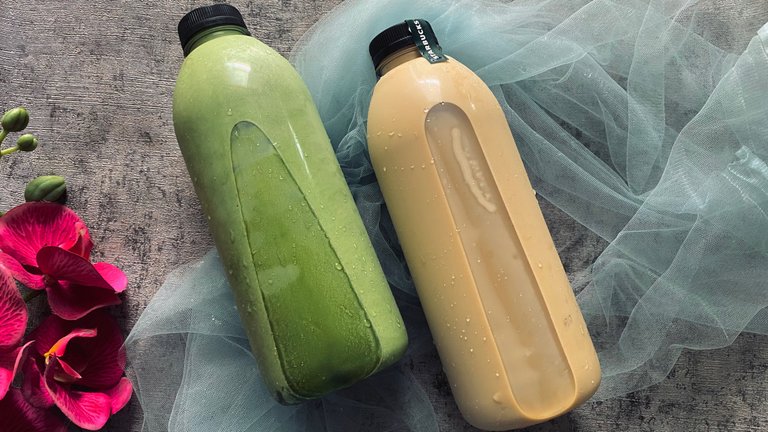 Latte packed in bottles per one liter like this can last up to 3 days. So actually this is quite profitable for me. And not just one bottle, but I got two bottles at once.
One more bottle I can give to my partner. Simply save money. So it's really worth buying.
This time I decided to open only the bottle with the Green Tea Latte variant. I enjoy this Green Tea Latte with a food menu that I ordered together.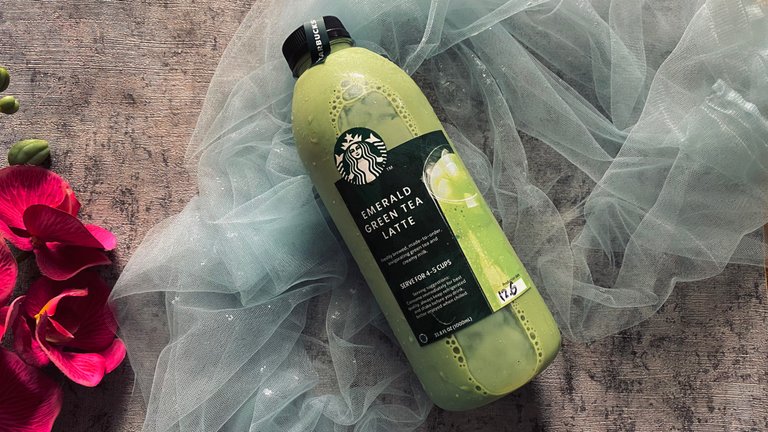 Green Tea Latte
The serving of this Green Tea Latte variant already contains sugar. And also the texture is thick. So I had to add more ice cubes so I could get a good Green Tea Latte, not too thick nor too sweet. Perfect!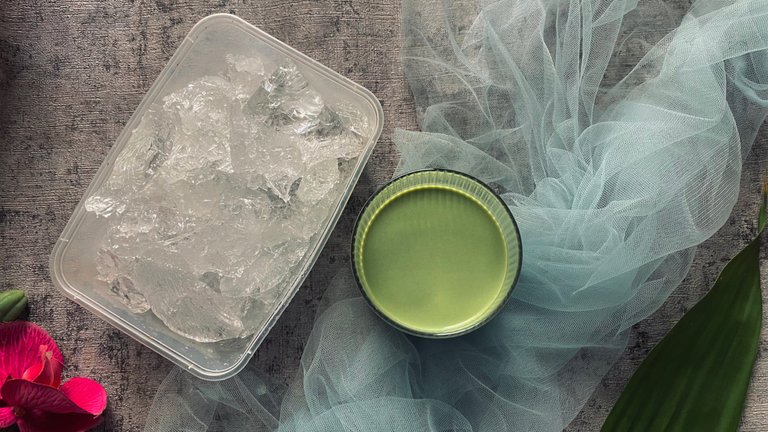 ---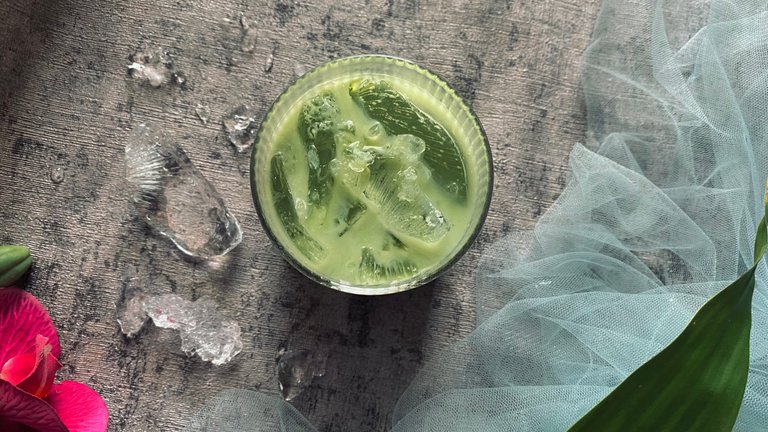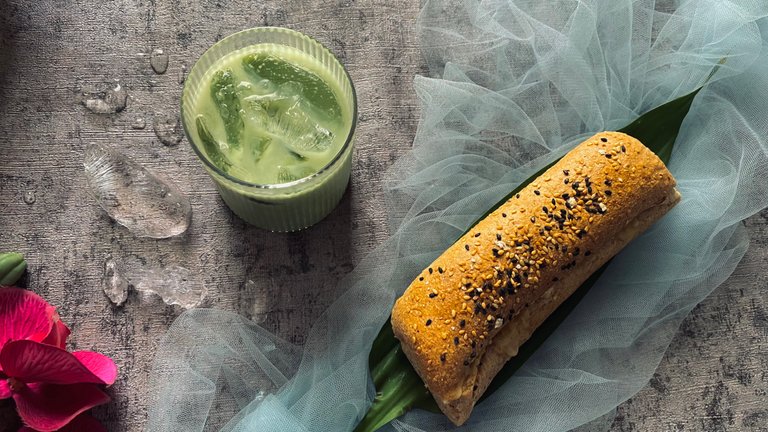 ---
---
---
Besides Green Tea Latte, there is one bottle of Iced Cafe Latte. I will open this the day after tomorrow, or I will give this to my partner if my partner comes to my house. Only if :)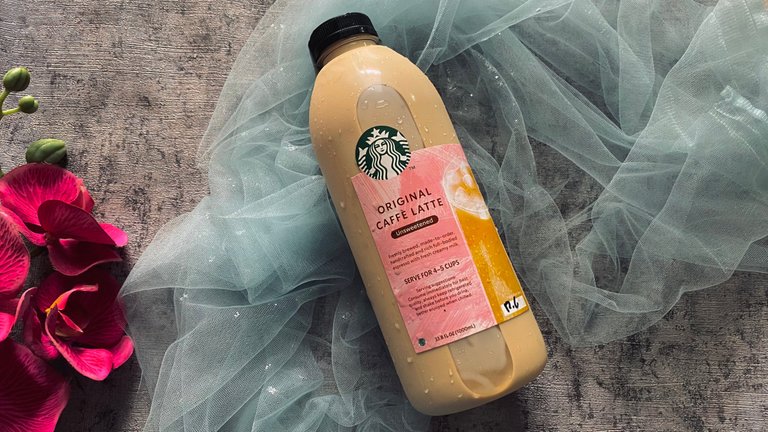 Cafe Latte.
---
---
---
Tuna Cheese Whole Wheat Panini
The menu that contains cheese and tuna has caught my attention recently. I have a diet program that should have more tuna and cheese. So the menu offered by Starbucks made me choose it without hesitation.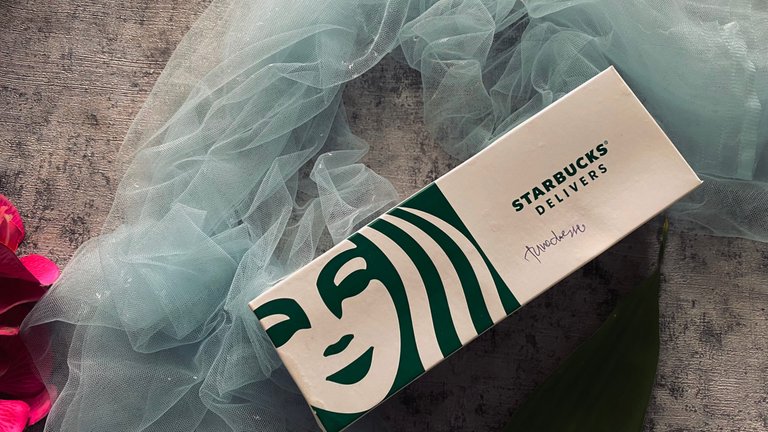 ---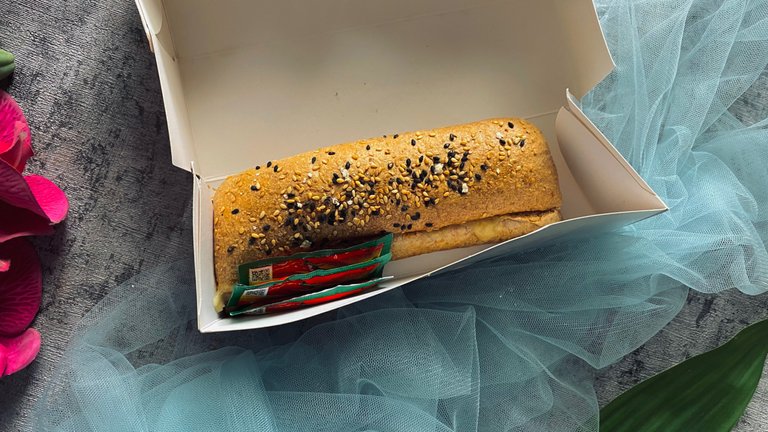 Tuna Cheese Whole Wheat Panini looks like normal bread. On the inside, I saw not too much tuna filling.
For my taste, I prefer to put a lot of chili sauce on this panini bread. Without the spicy chili sauce, I think still pretty good too. But yeah for me, it would be weird if I didn't eat without the spicy taste. You knew about this one, right? :)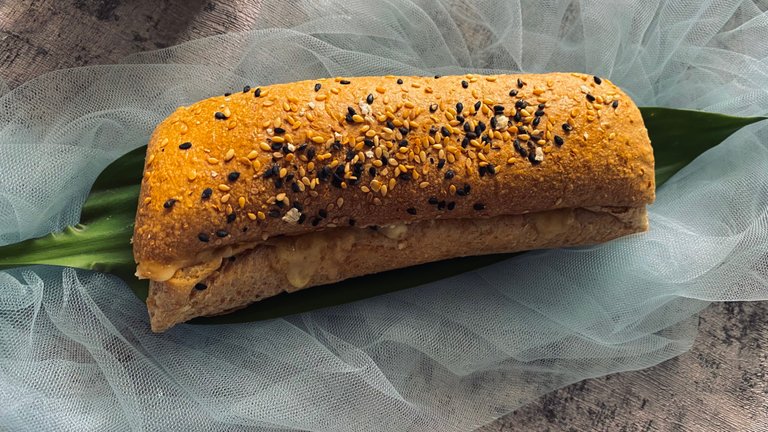 ---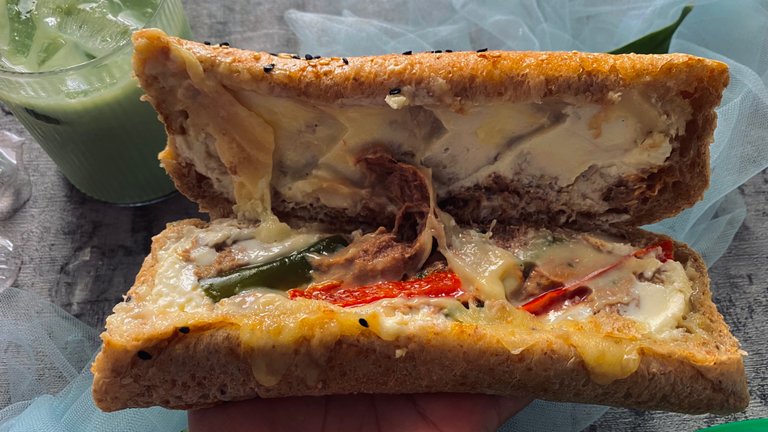 The Tuna Cheese Whole Wheat Panini is quite filling. With wheat ingredients that are also healthy. It's a viable option too, though not my favorite. At least I don't regret this choice. :)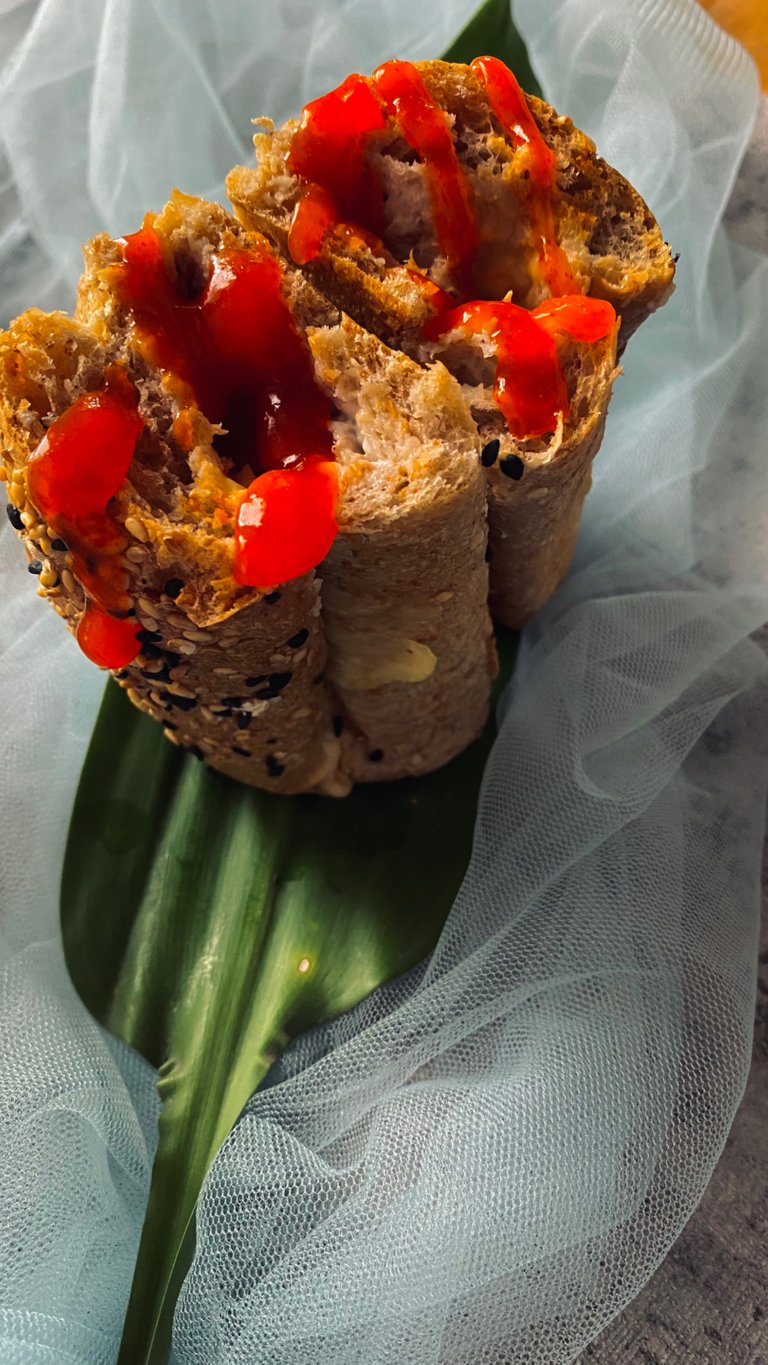 ---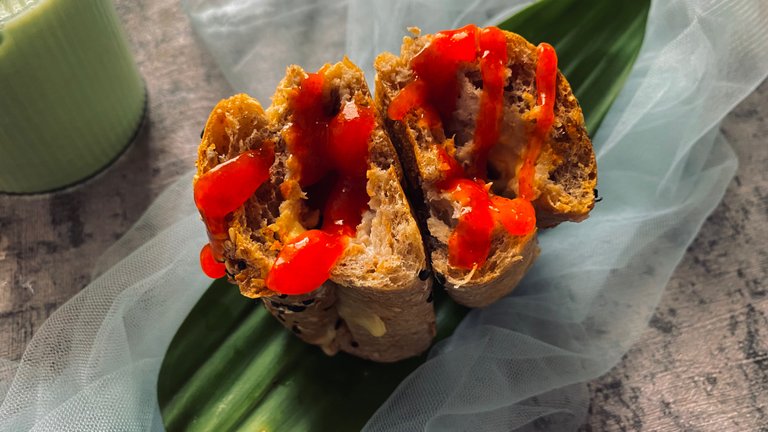 ---
---
---
That was about my day enjoying the Green Tea Latte with Tuna Cheese Whole Wheat Panini by Starbucks which I ordered through the takeaway service. I hope you can enjoy your day well as you wish, even though sometimes there are still problems that irritate you. But hopefully in the end, at the end of the day, you can breathe easily for something that works a is properly grateful. See you on my next trip!.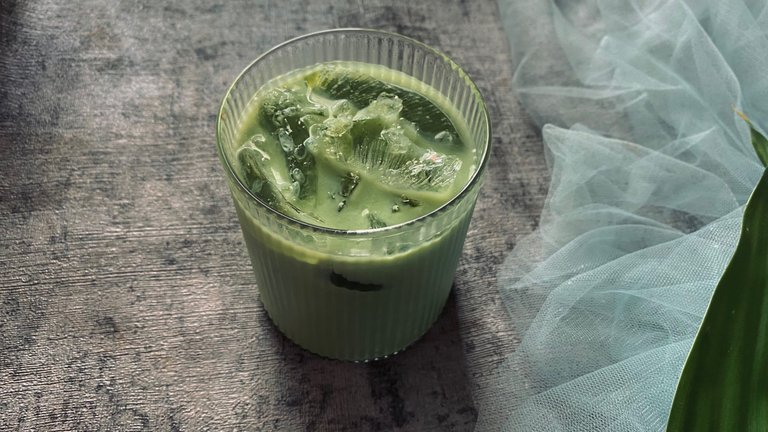 ---
---
---
Finding the things that you deserve to find today. Stay grateful and blessed! Have a great day, good people, HIVE Lovers!
---
---
---
Thank you for reading my blog and reblog if you want my blog this time worthy of reading by others.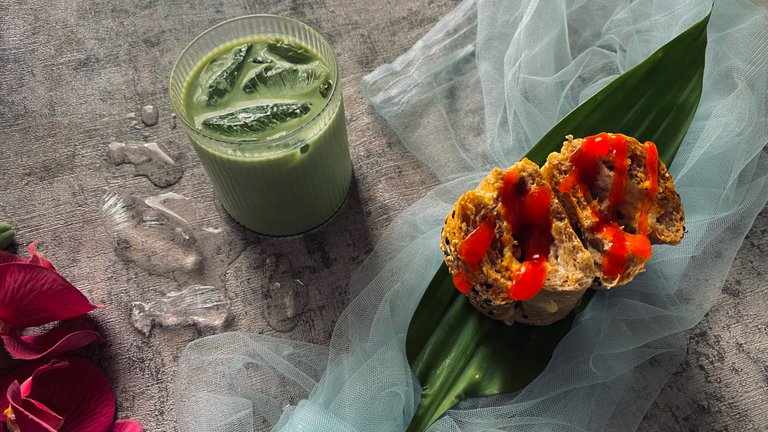 ---
---
---
Best Regards,
Anggrek Lestari
---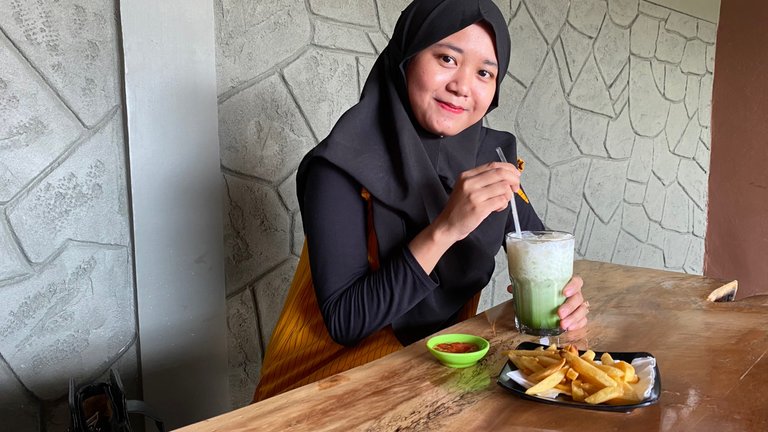 Who is Anggrek Lestari?
Anggrek Lestari is an Indonesian fiction writer who has published two major books. Now She is a full-time content creator. She has a goal to share life, poem, and food content that makes others happy and can get inspiration.
---
Contact Person: [email protected]
Discord: anggreklestari#3009
---
---
---