Getting A Taste Surprise At A New Restaurant
Being curious and want to try new things always leads us to go to a new restaurant.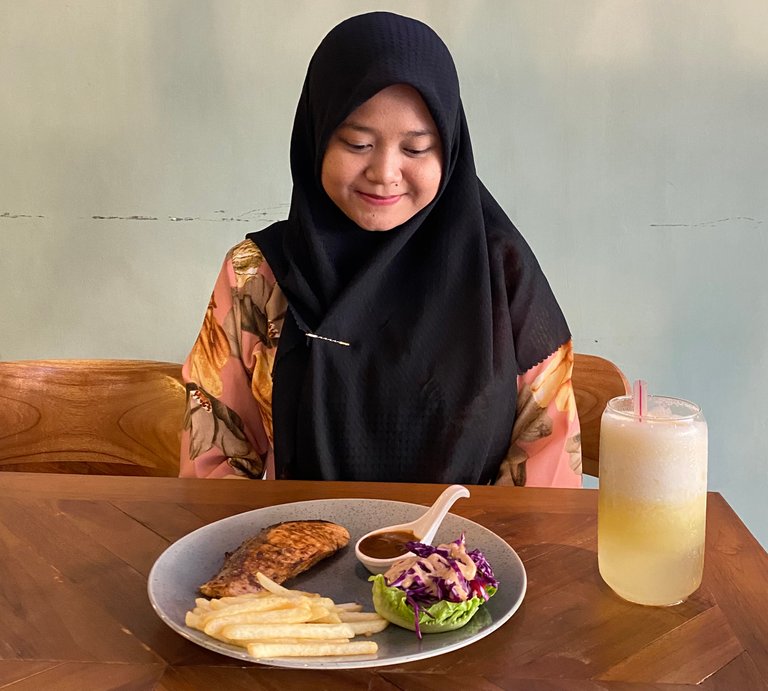 In the city center where I live, opposite the Binjai City Railway Station, there is a new restaurant. I've always been curious about that restaurant.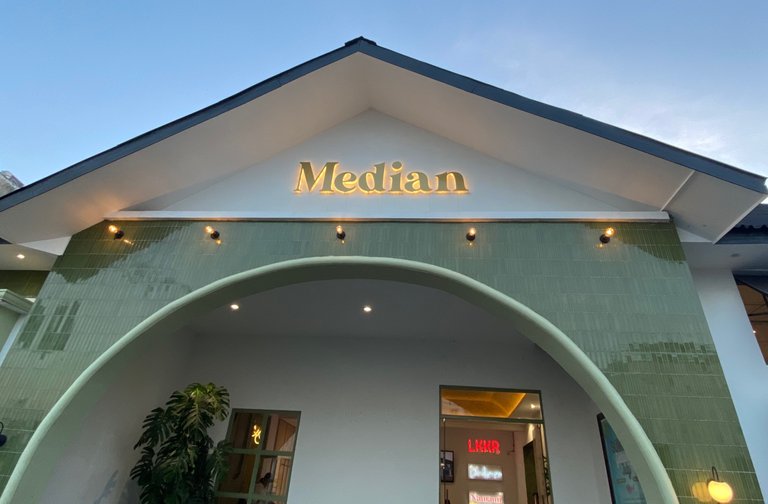 Named Median, this restaurant has a classic style with retro building colors. But at the same time it also seems modern with the use of certain techniques in the texture of the building.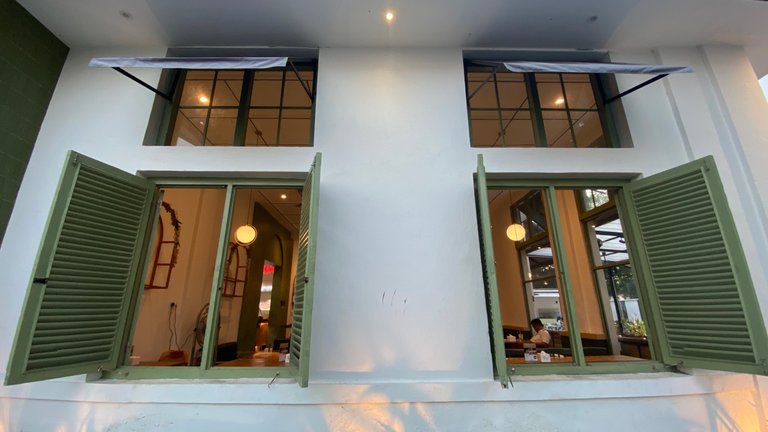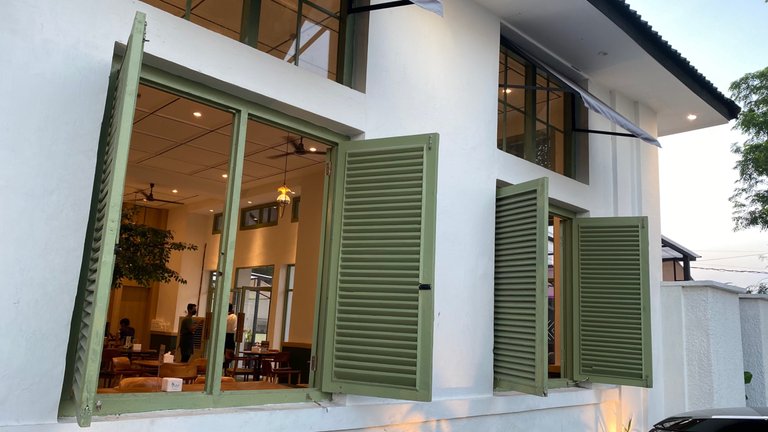 Gradient colors intrigued me. I like the combination of colors like that.
Before entering into the restaurant, I took my photo next to a big ornamental plant! Even taller than me 😅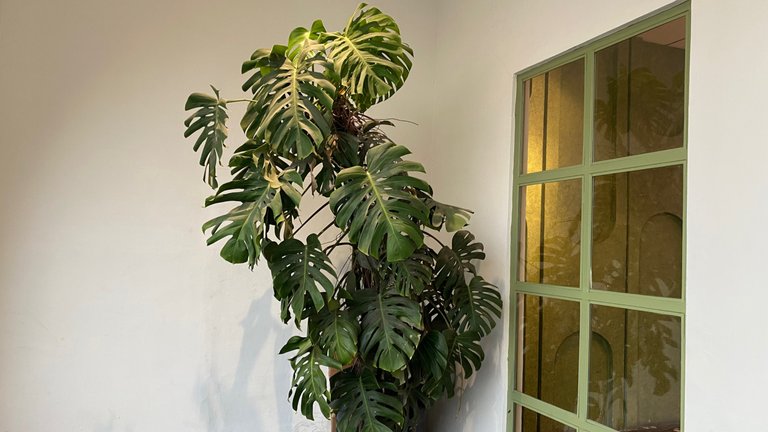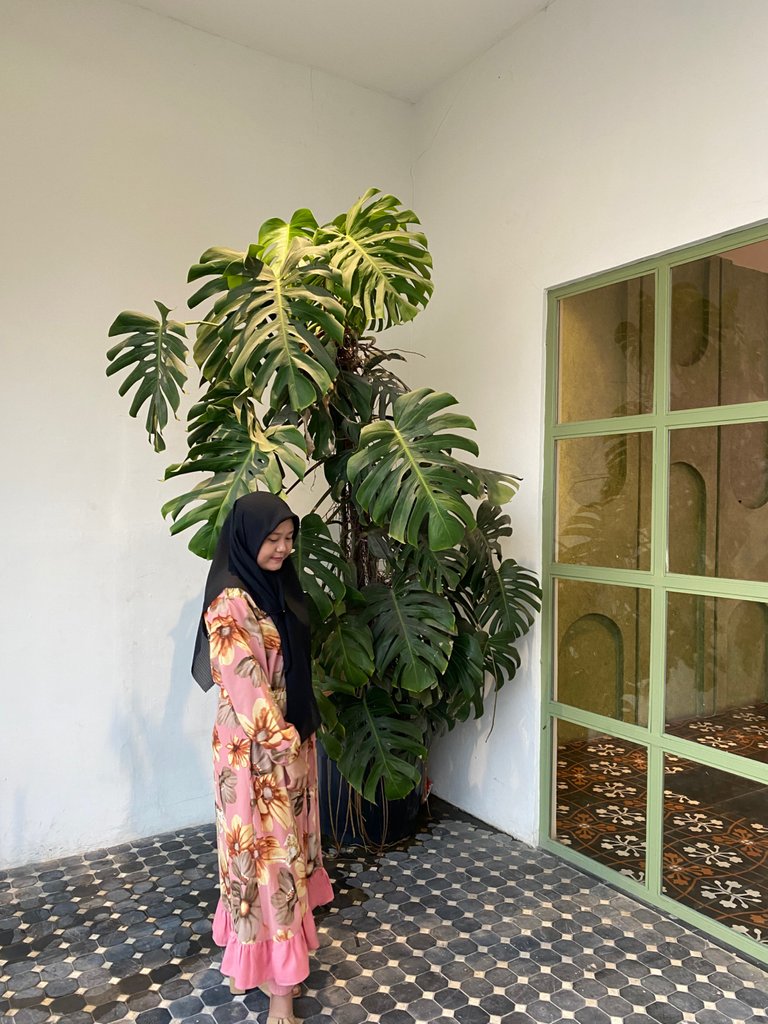 I think this is a cool photo spot! This restaurant also provides good lighting. So, the result of the photo will look brighter.
---
Indoor Vibes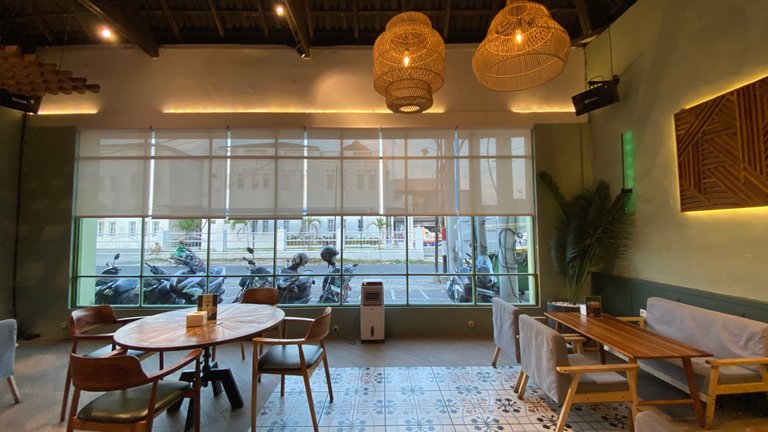 After taking pictures, I entered Median restaurant. Dominated by lots of warm wood elements. Starting from chairs, tables, wall accessories and also accessories on the roof of this building.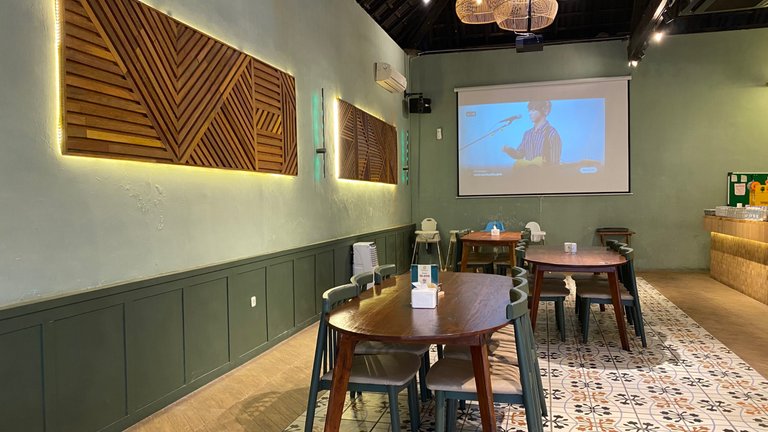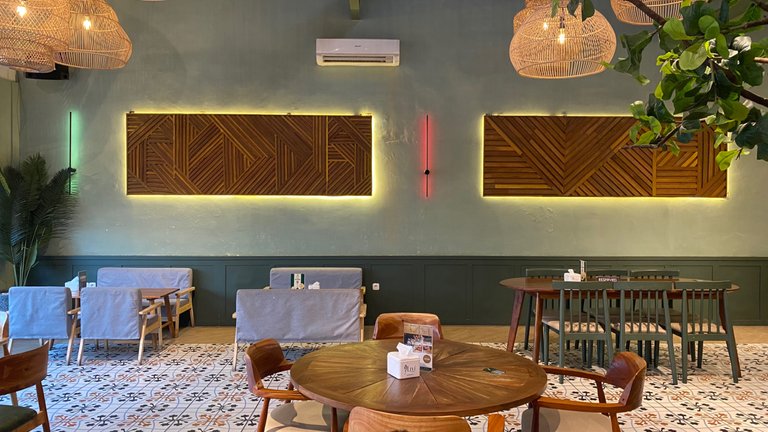 For wall accessories, they put textured wood to look like a painting. The lights around it are used to make the wooden decoration come alive.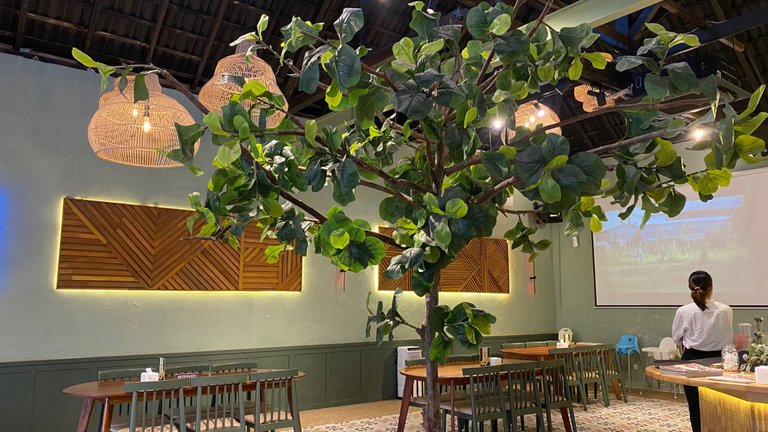 Also, the application of green plants in several corners of the restaurant. Even though it's only fake green plants, it's enough to present a fresh atmosphere. Especially a green plant in the middle of the space with beautiful leaves.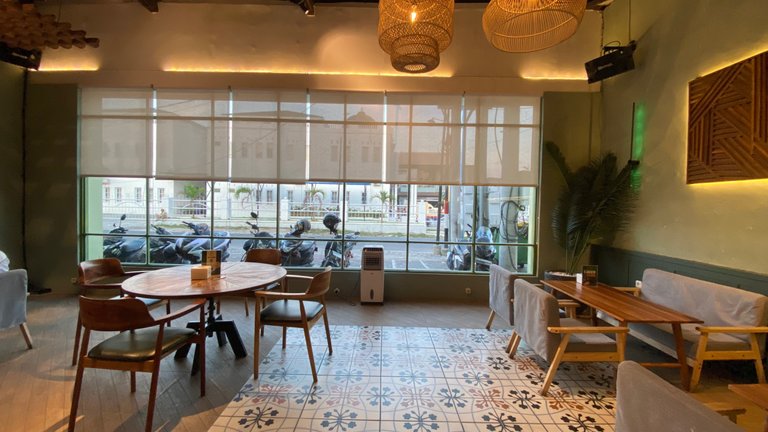 To create a cheerful impression, patterned tiles are used to prevent the room from appearing to have a flat impression. A right decision.
In addition, the use of windows with large glass is applied to give the impression of a modern building. Also, with the game of lights at the top which blends in with the decoration with wood material.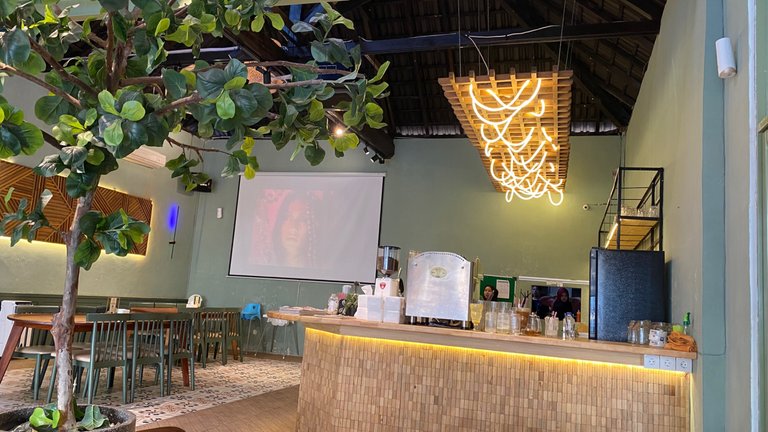 Overall, it looks spacious and how comfortable I feel in this indoor space. We can also choose to sit in the outdoor area.
---
---
---
The Combination Of Pineapple and Coconut Juice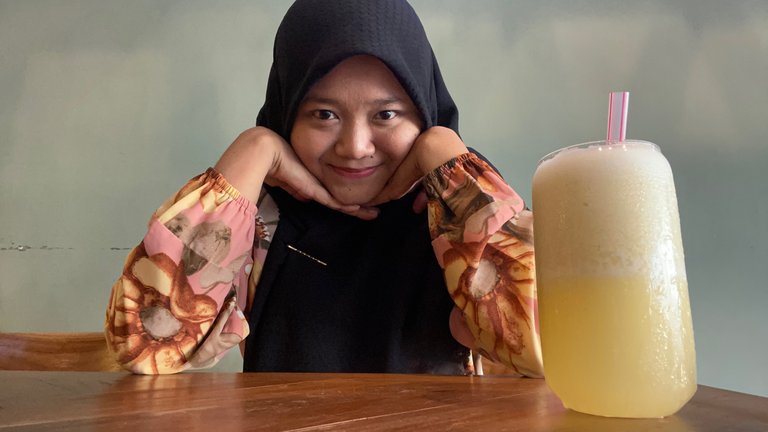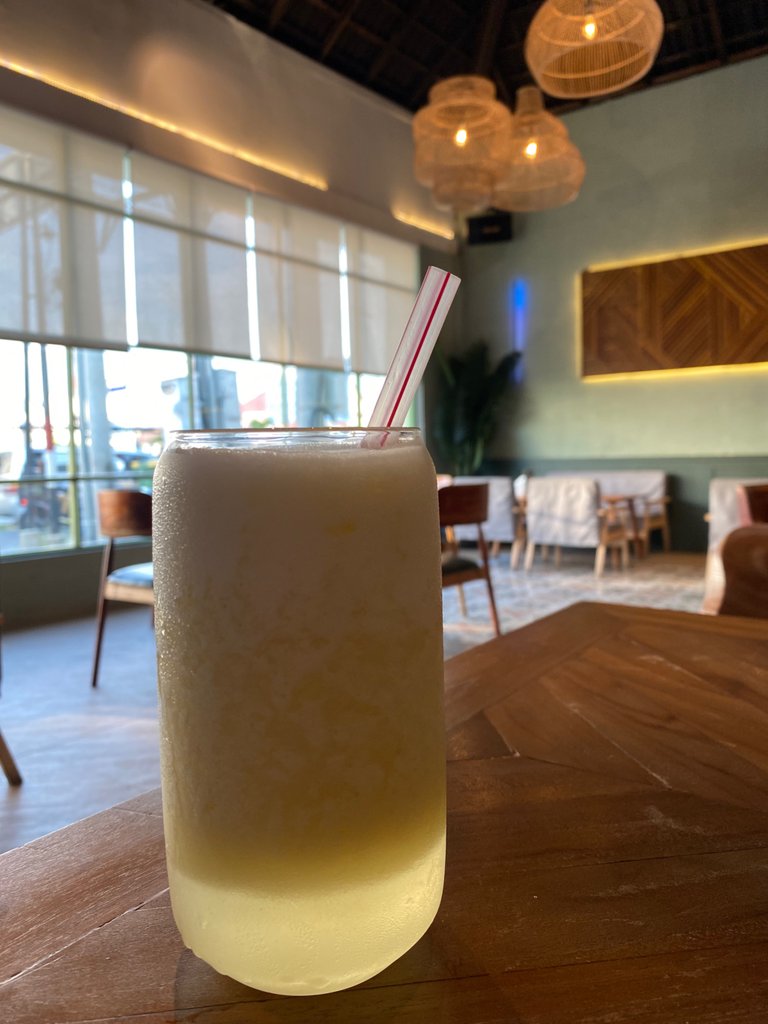 Whoa, I'm smiling happily. What a surprise! My drink order has arrived. A glass of iced pineapple juice mixed with coconut water!
So far, I've never even thought about combining pineapple and coconut water. An interesting idea!
I like surprises from Median. Suitable for me who likes to try new menus that I have never tried in my life.
This drink looks like it has two distinct layers before it is stirred. You can see the pineapple pulp which is difficult to mix with all the water ingredients.
You can smell the distinctive smell of pineapple when you stir the drink. It tastes, fresh, and surprisingly yummy! A brilliant combination in my opinion. Then, the pulp create the smooth foam that taste sooo good 😍❤️❤️❤️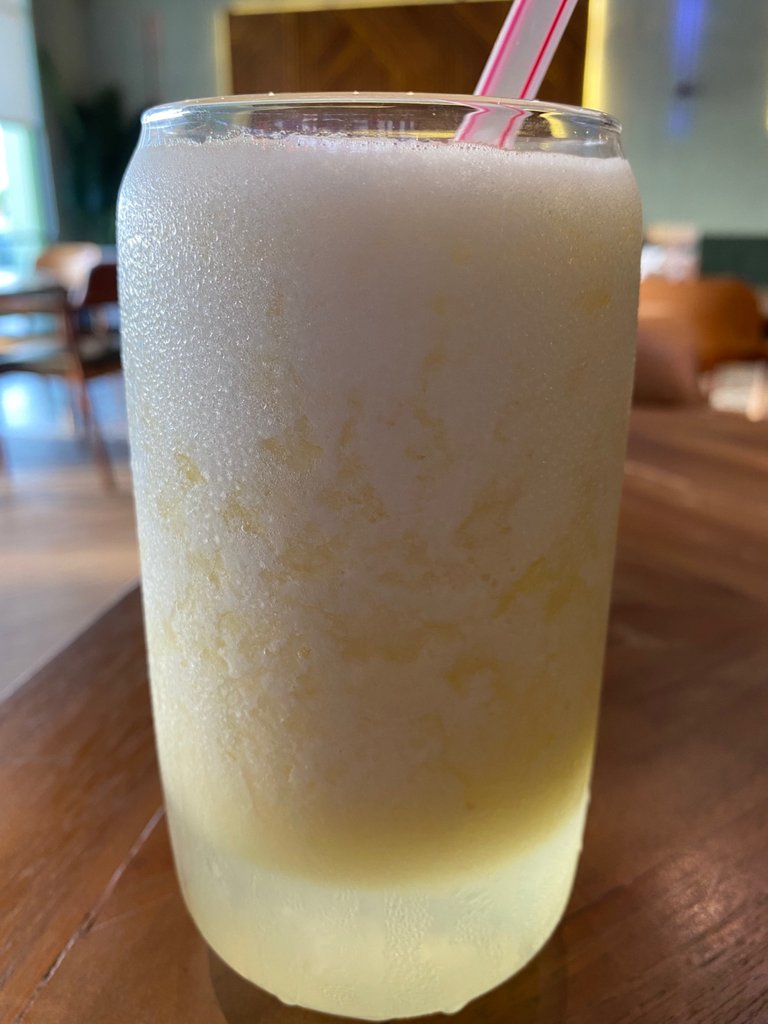 From this restaurant, I actually got the idea to make this drink myself at home in the future. A blend I have to try at home!
---
---
---
Salmon Steak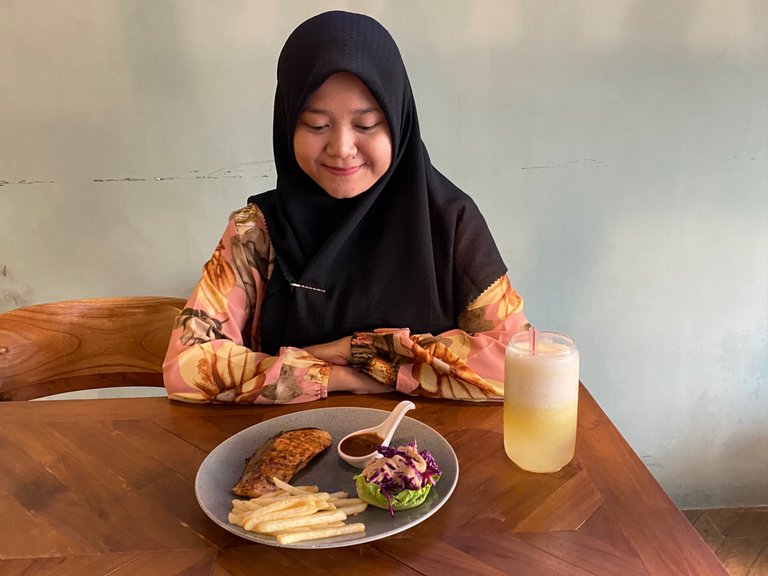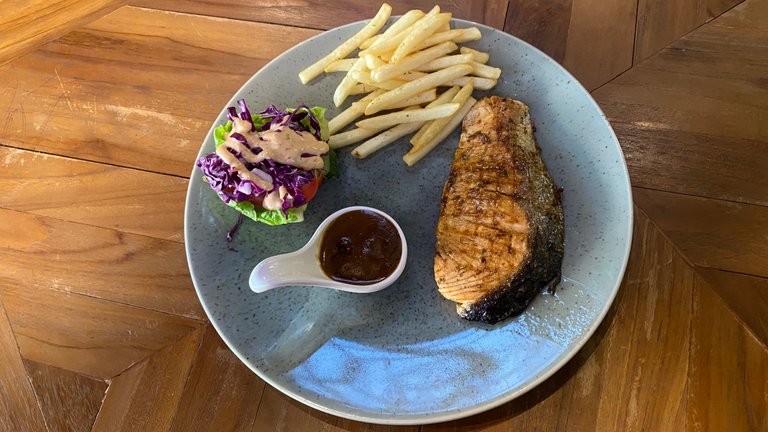 Maybe you've read my blog about the salmon ingredient that I often look for when visiting a restaurant. Salmon is included in the list of healthy fish that are suitable for consumption.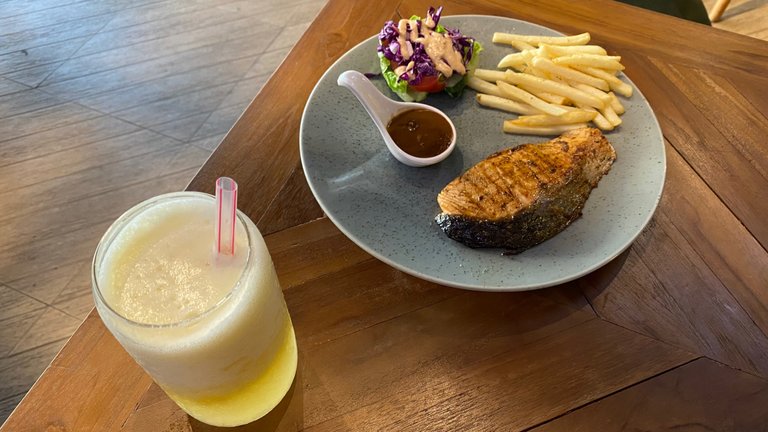 One of the reasons I want to visit Median is also because it provides a salmon steak menu. Without hesitation, I ordered that menu.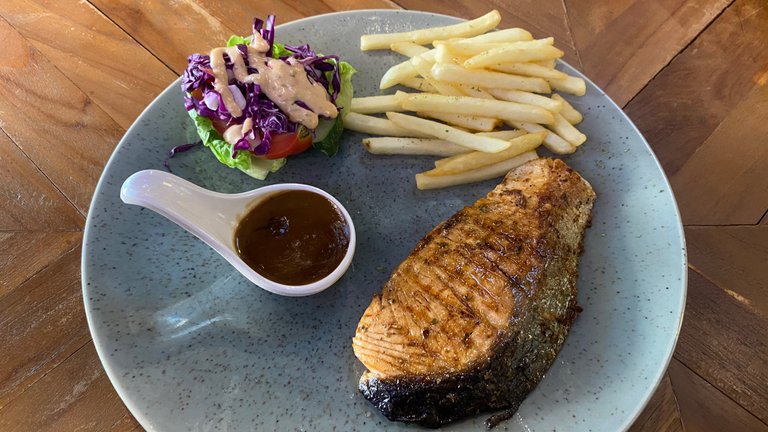 Salmon steak by Median served with fresh salad and French Fries. Also, with peanut sauce. So, how does it taste?
Unfortunately, on the salmon steak menu, I couldn't get any nice surprises. The taste of this menu is good, but not really perfect match my taste.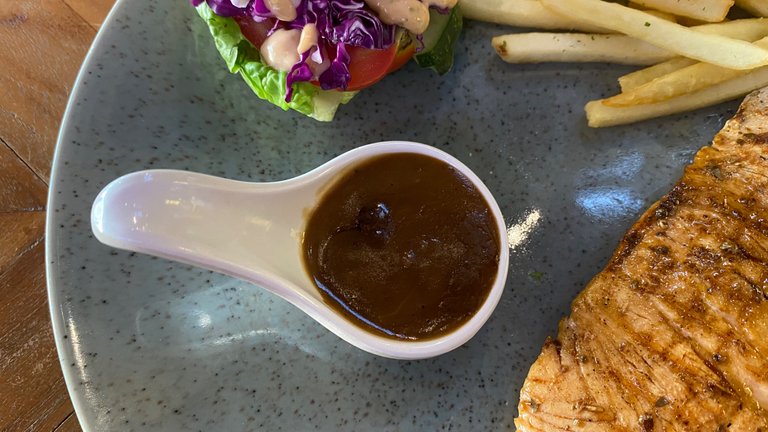 The sauce served is too thick. And, you think, the salmon steak itself is bland. I think they should add more spices.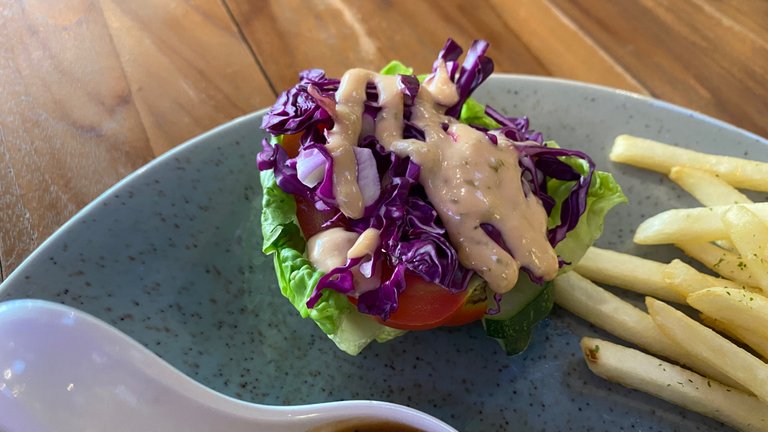 Luckily, their fresh salad is pretty good with the salad dressing really helping the taste!
Also, with coconut water pineapple juice drink which made me not disappointed. If asked whether I will come back to this place, my answer is yes but just for the drink.🙂
❤️❤️❤️ See You!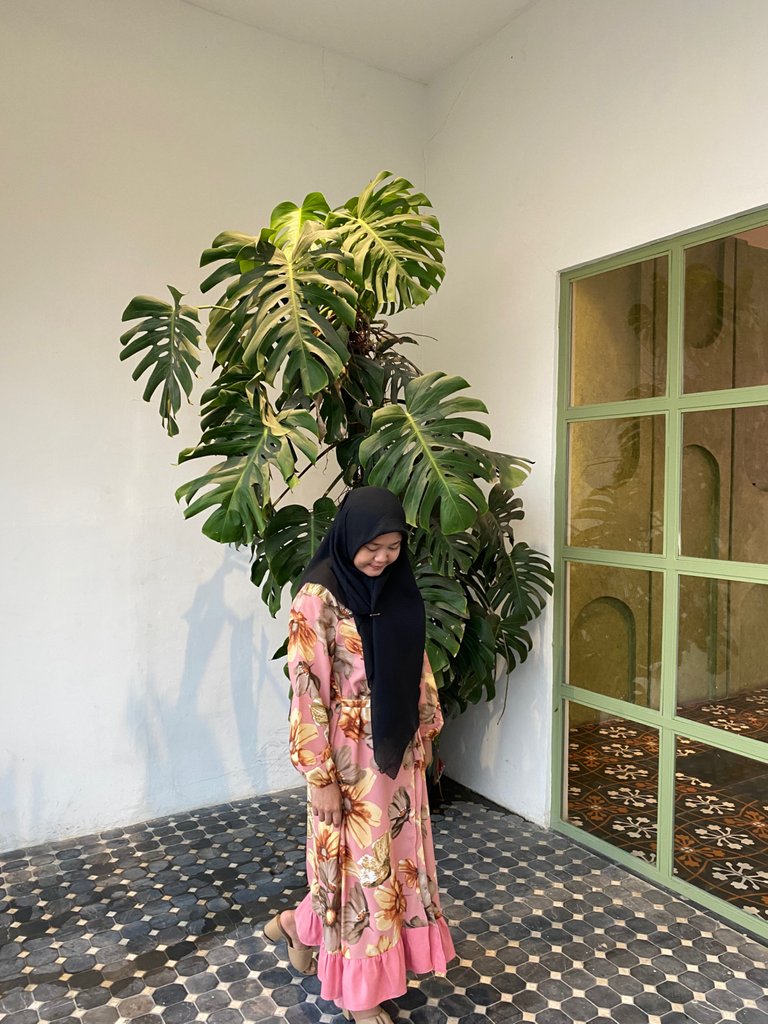 ---
---
---
Thank you for reading my blog and reblog if you want my blog this time worthy of reading by others.
---
---
---
Best Regards,
Anggrek Lestari
---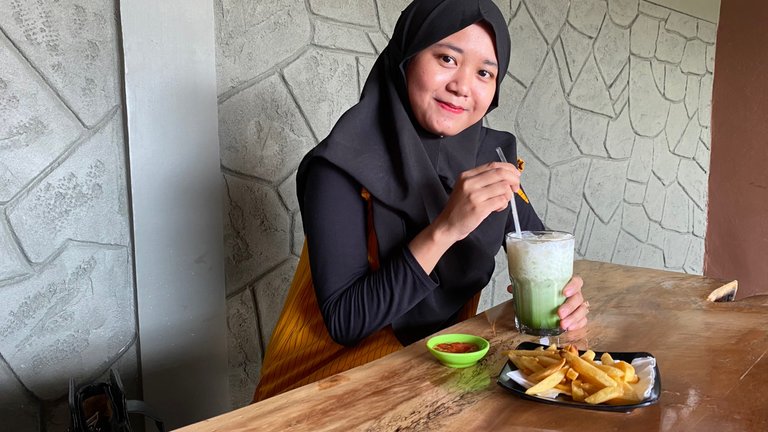 Who is Anggrek Lestari?
Anggrek Lestari is an Indonesian fiction writer who has published two major books. Now She is a full-time content creator. She has a goal to share life, poem, and food content that makes others happy and can get inspiration.
---
Contact Person: [email protected]
Discord: anggreklestari#3009
---
---
---