Creamy Cauliflowers With Tofu Recipe and Food Art
The softness of the tofu combined with the creamy ingredients is a heavenly taste and the cauliflowers bring another level of vegetable texture that is fun to eat.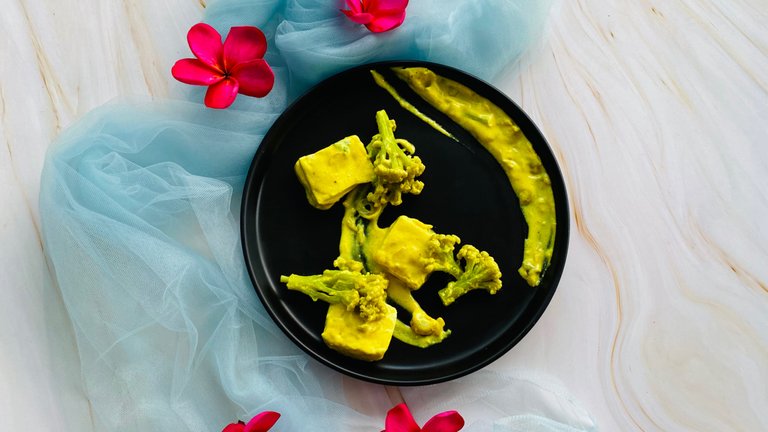 ---
---
---
Sometimes we need a light gravy without a creamy texture at all. But other times, we want a creamy gravy that's comfortable on our tongue. So when my mind is thinking about creamy stuff, it leads me to combine it with the stock of ingredients I have in my kitchen.
I also thought of a dish that is simple, but delicious and comfortable to touch the tongue with heavenly. I do not lie. :)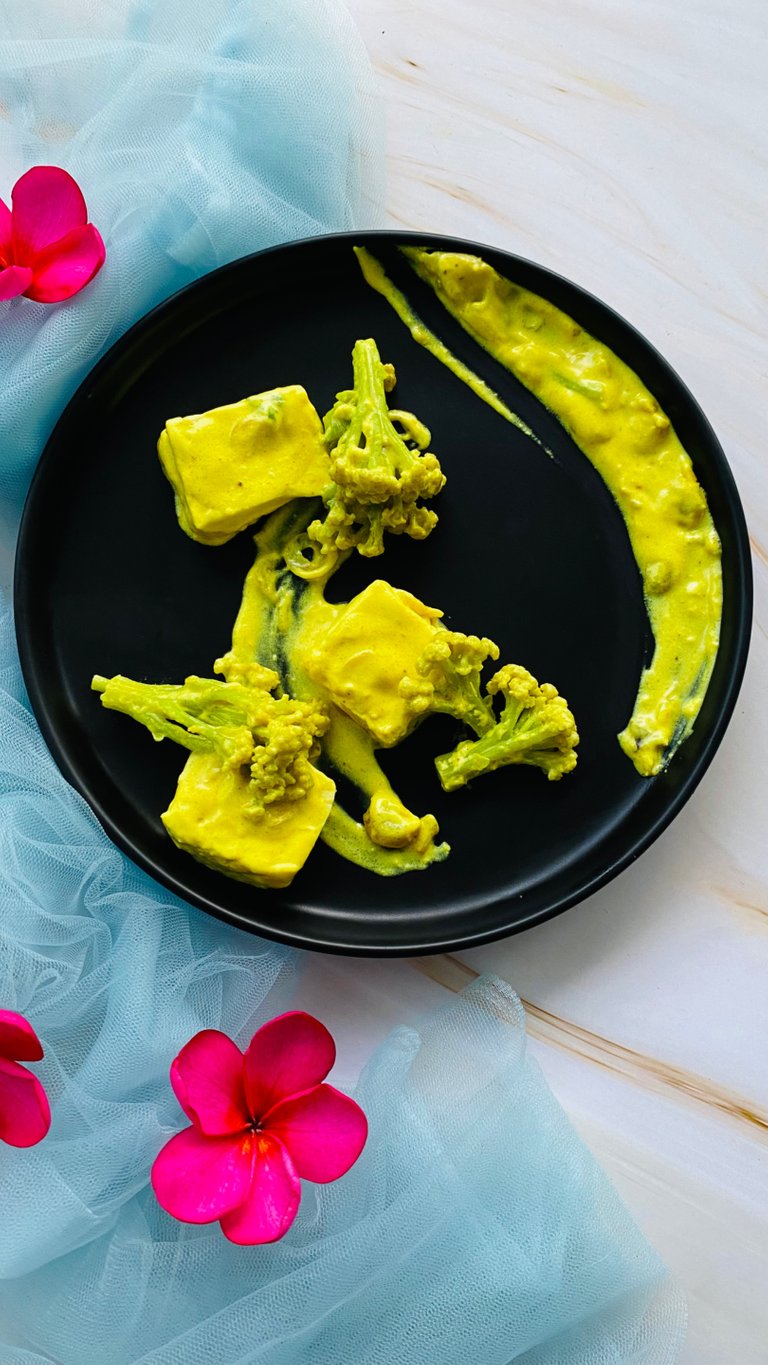 Tofu is my fav ingredient for protein because the texture is like magic. We can make them super soft but also we can make their texture crispy and solid. That's enough for many types of dishes ranging from light and creamy, and types of foods that are fried, baked, or just stir-fried.
---
---
---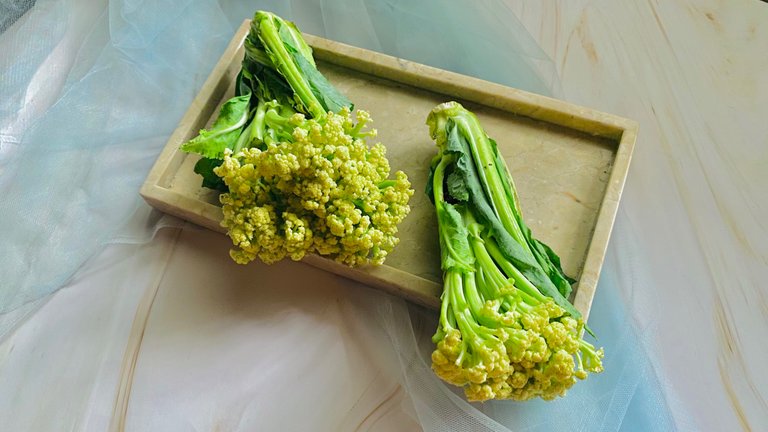 Then, proceed to the vegetables to be mixed with the tofu. I had a supply of cauliflower which was really hard to find at the time. So making something heavenly is worth it.
---
---
---
CREAMY SAUCE
I'll serve the cauliflowers and tofu with a creamy sauce. The gravy that was originally a lot at the beginning of the cooking time will later thicken to become creamy.
For the ingredients, I use basic seasoning as usual: garlic, onion, red onion, salt, and a little pepper. I don't use the cream at all because I've used coconut milk which has a creamy texture.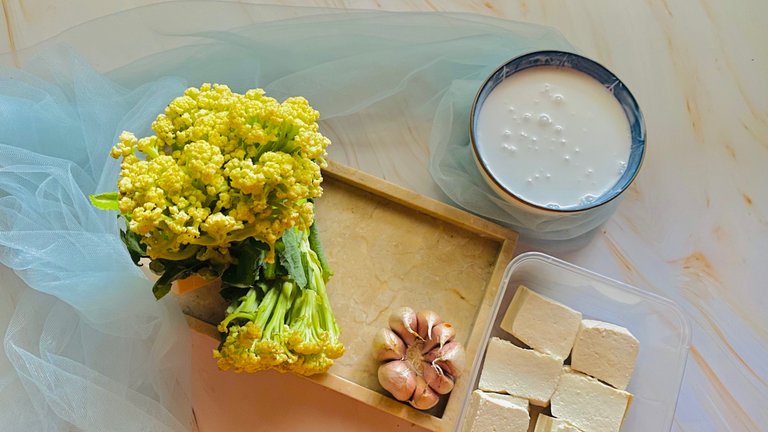 You have to pay attention to the texture of coconut milk in your area. In the area where I live, the coconut milk that I buy in the packaging is already creamy in texture. As for the liquid without a thick texture, I usually make homemade fresh coconut milk from freshly grated coconut. If you don't get a supply of coconut milk with a thick texture, you can use coconut cream.
---
---
---
Adding Nice Color In Creamy Sauce
I didn't allow the creamy sauce with the original color of coconut milk. We have to add a nice color to enhance the attractive color. Because tofu tends to be pale, so does the basic color of cauliflowers.
So, I added using turmeric powder. You can also use fresh turmeric and then make a paste to then mix it when cooking seasoning.
This is optional because it does not affect the overall taste. You can't miss this ingredient.
---
---
---
COOKING INSTRUCTIONS
How to cook and serve Creamy Cauliflowers With Tofu is very easy. It's just that you need gentle movements so that the tofu doesn't break. It will also burn the seasoning and creamy sauce if you don't move.
So we still need movements to stir the ingredients, only with gentle movements.
---
---
---
STEP 1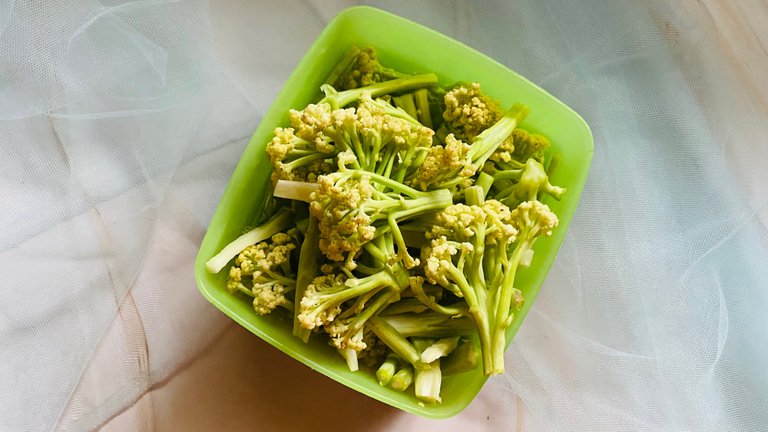 Prepare all ingredients. Slice the cauliflowers. Also, don't forget to slice the tofu a bit thinner than the original size.
---
---
---
STEP 2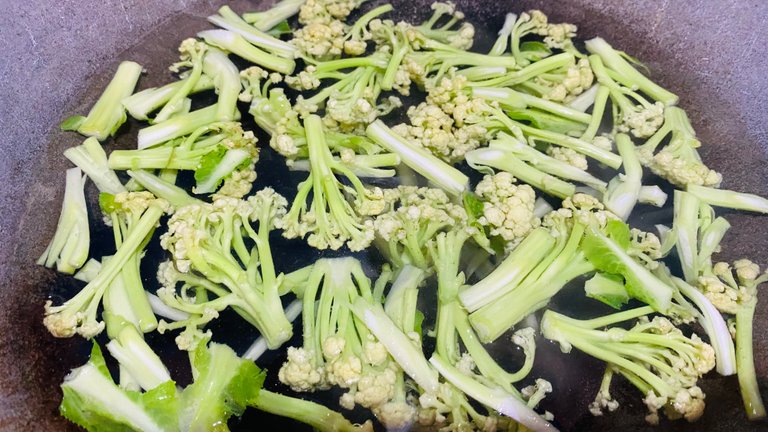 ---
Boil the cauliflowers until they are half cooked in a mixture of water and salt. Then drain, and set aside while waiting for the creamy sauce to cook.
---
---
---
STEP 3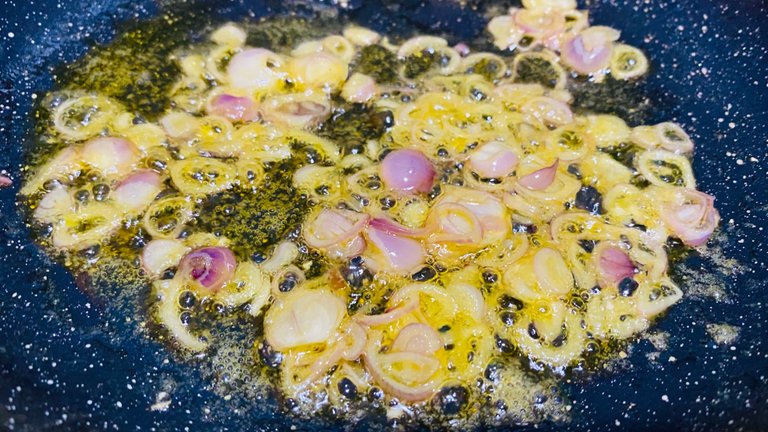 Heat the oil, then fry the onion, garlic, and red onion. Saute until fragrant.
---
---
---
STEP 4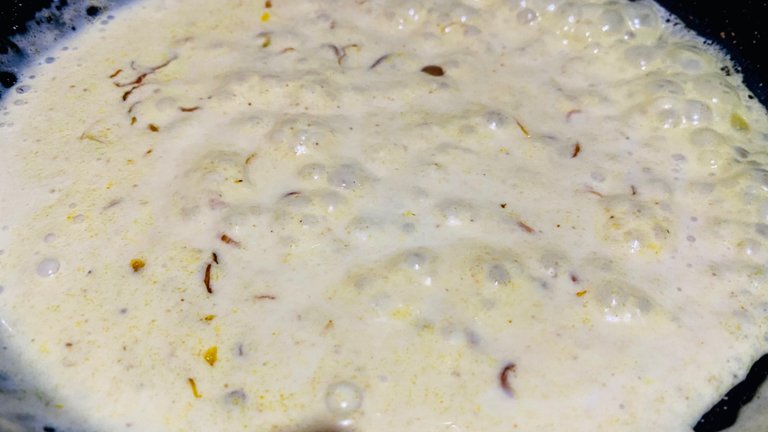 After seasoning, add coconut milk, turmeric powder, also salt, and pepper. Keep stirring for a while.
---
---
---
STEP 5
Carefully add the tofu slices to the creamy sauce.
---
---
---
STEP 6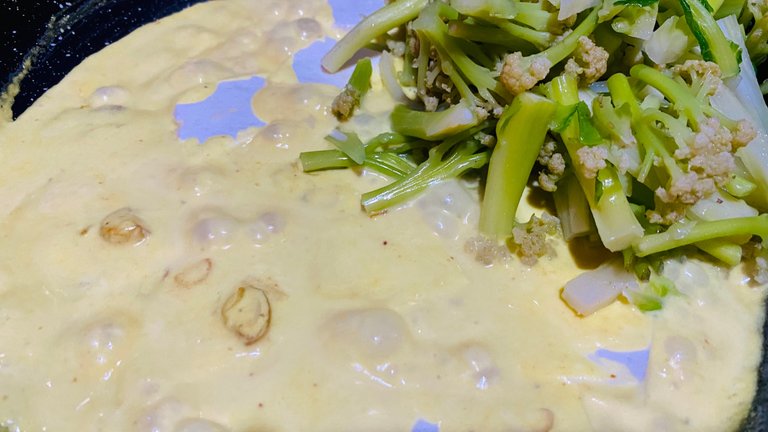 ---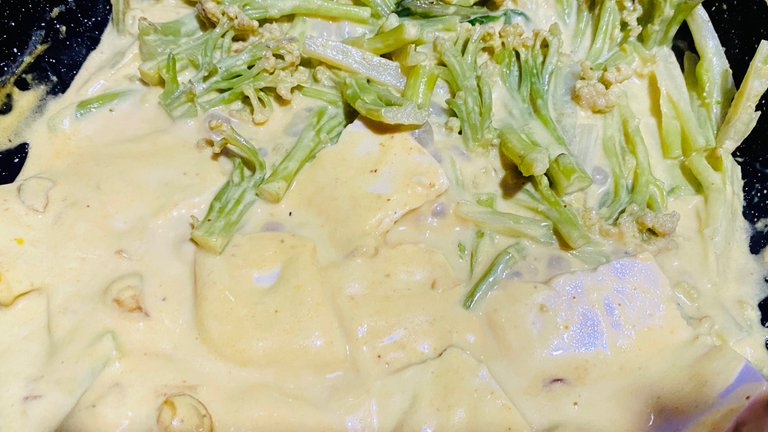 Add boiled cauliflowers too. Stir well and cook until the texture of the gravy becomes thick. Don't forget to add water, just a little bit to avoid the thick sauce from burning.
---
---
---
STEP 7
Correct taste and remove. Serve with warm rice or mashed potatoes, according to your taste.
---
---
---
Have Fun With Plating Technique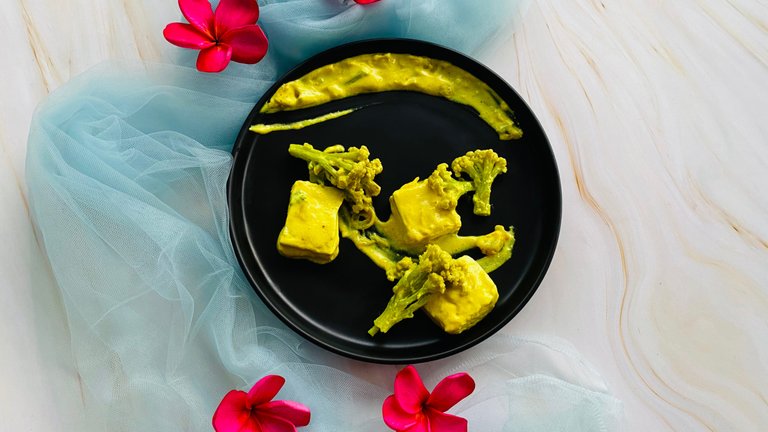 After cooking, I then think about the plating. I could just serve this side dish in the usual way, only with a bowl or with a plate with rice as a compliment.
But my brain needs pleasure. So I conducted further experiments to serve tofu and cauliflowers.
I used a black serving plate to create a nice contrast. Then I set pieces of tofu and cauliflowers randomly. After finishing arranging them on the plate, I added the sauce to the side of the plate.
---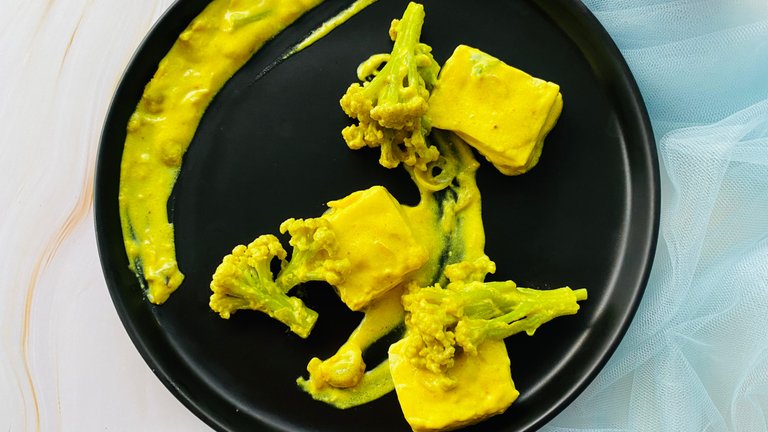 For those shapes, I just do this with random motions. So it's will will no longer be possible to do the same shape if I do the plating again.
---
---
---
Be careful not to get the dishes dirty. As much as possible to minimize the splash of sauce. Immediately wipe off any splatter with a rag so that it doesn't leave any marks on the plate.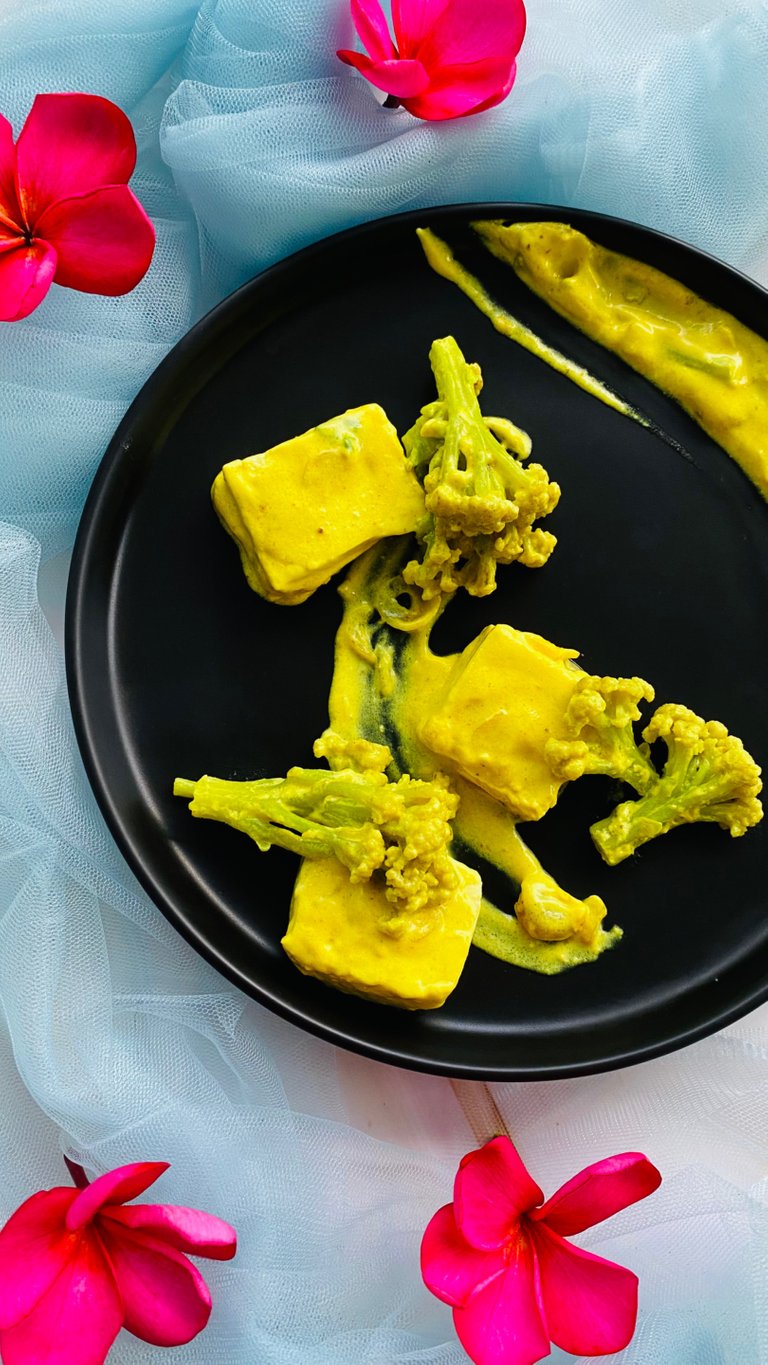 Another thing that is very tricky is when we use black plates for plating. The splattered sauce will be very easy to see. That's why our eyes must be observant to immediately clean up the slightest dirt that is left on a black serving plate.
---
---
---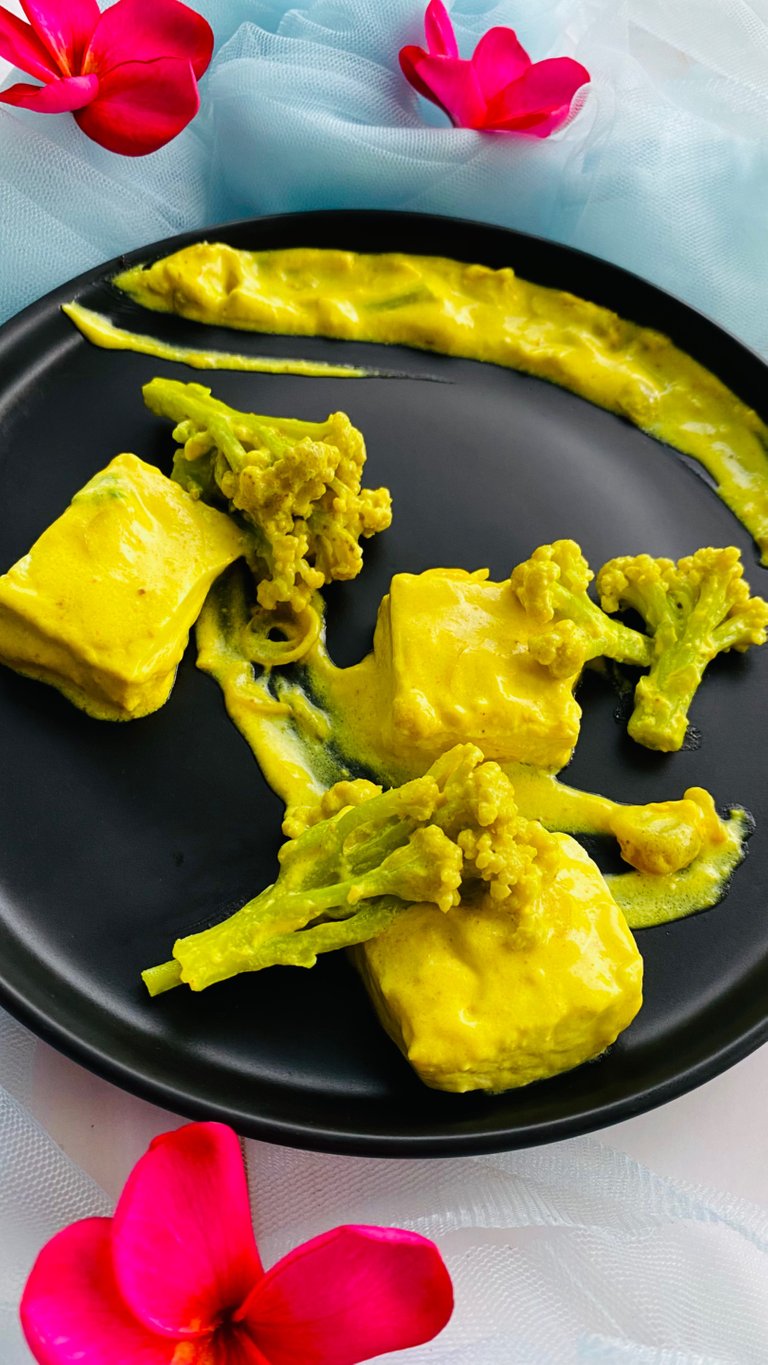 ---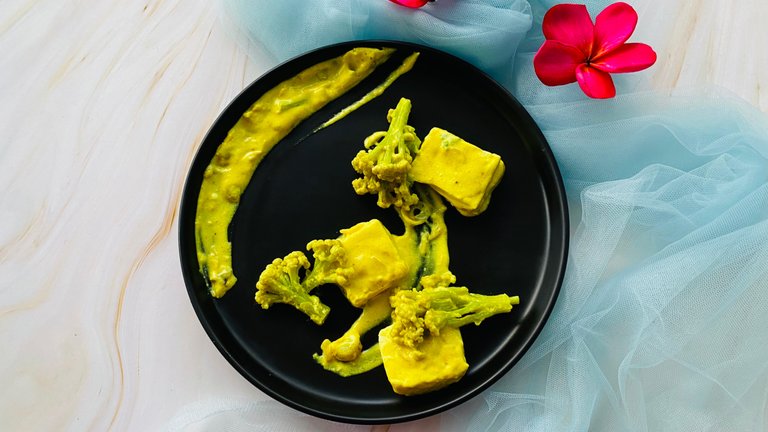 Avoid wiping food spots on black serving plates using a tissue. It will leave tissue marks even though it's smooth. I do pay attention to the most minor details and for me, it will affect the beauty of the final result of the plating.
---
I'm really like the result of the food plating this time. A nice contrast, with the complementary shapes of the tofu and cauliflowers. I will keep learning to do better plating side dishes. That's because plating side dishes is more difficult than just plating desserts. Keep learning and practicing will help more. And, don't be afraid to try new things.
---
I hope you guys get some new inspiration from my food blog this time, and until next on my food blog, HIVE LOVERS!
---
---
---
Thank you for reading my blog and reblog if you want my blog this time worthy of reading by others.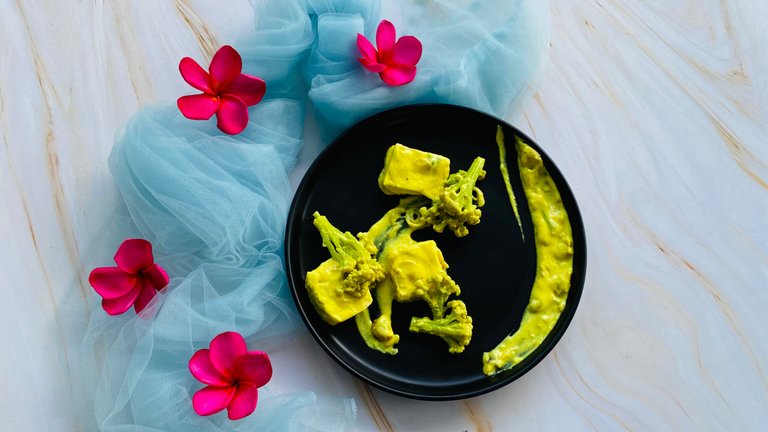 ---
---
---
---
Best Regards,
Anggrek Lestari
---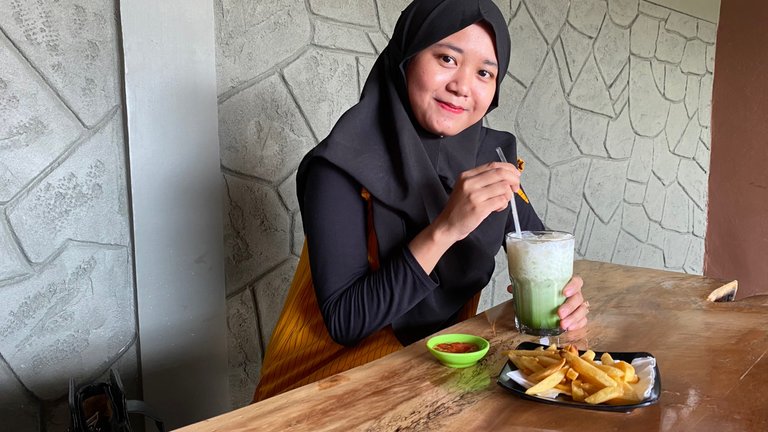 Who is Anggrek Lestari?
Anggrek Lestari is an Indonesian fiction writer who has published two major books. Now She is a full-time content creator. She has a goal to share life, poem, and food content that makes others happy and can get inspiration.
---
Contact Person: [email protected]
Discord: anggreklestari#3009
---
---
---