My Two Gold Foil Cards and Legendary Card Looted from Chests Since I Played Splinterlands.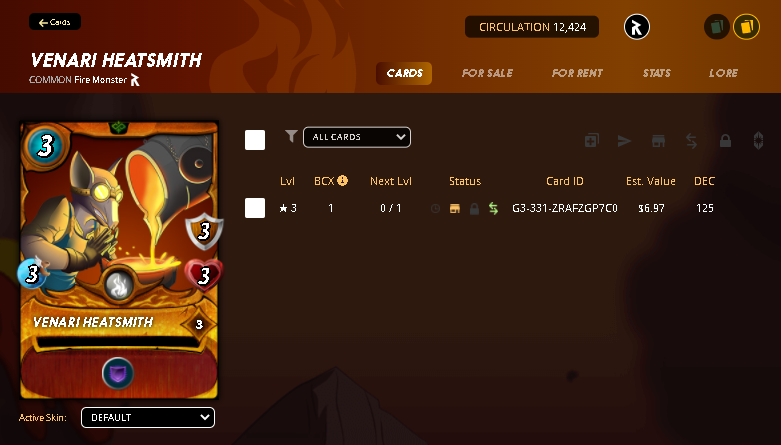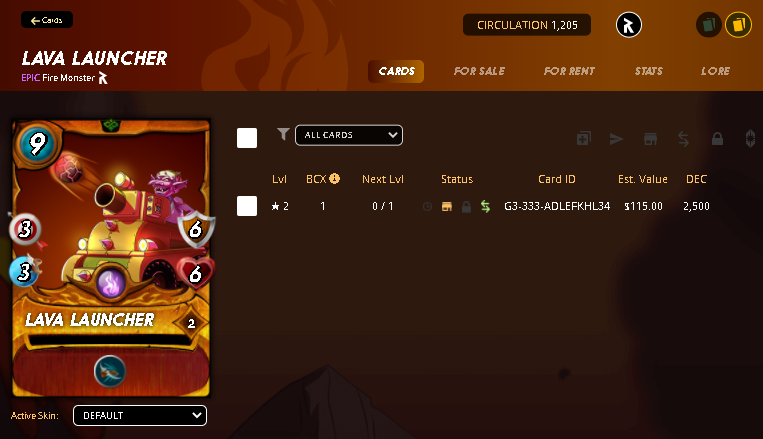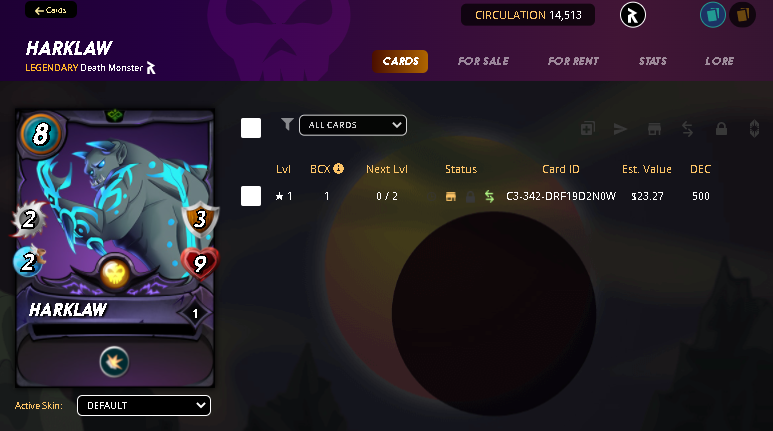 Hey splintermates, I'm sharing with you the my two gold foil cards and legendary card looted from chests since I played Splinterlands for two months. I never expected to loot a card of high rarity specially a gold foil card. I just enjoyed playing the game doing mixed strategies to counter your opponents, snipe for low renting (which is hard though) and many more that makes playing the game so exciting and fun. Looting cards like this is a bonus and I'm so glad that Splinterlands gave me this card even though I already played for 2 months. Since I played this game, I usually loot common cards, potions and small amounts of DEC which is very normal but if you are lucky enough, you will get a high rarity card and even gold foil card with high rarity which costs a lot of $$ in the market.
This are my three looted cards which is shown in the image above.
Venari Heatsmith (Common - Gold Foil) and has an estimated value of $6.97. Has a power of 125 DEC.
Harklaw (Legendary - Regular Foil) and has an estimated value of $23.27. Has a power of 500 DEC.
Lava Launcher (Epic - Gold Foil) and has an estimated value of $115.00. Has a power of 2500 DEC.
This asset is very valuable to me because as far as I remember, I only invested in this game around 30$ for the spellbook, DEC for renting and 30$ for the stake SPS (which is still currently staked and earning interests). I also earned DEC by playing 2 months and summing it up, I'm already ROI and some assets in game. Im not planning to sell my cards because it gives airdrop points and it is currently rented out for a passive income of DEC. Also, the cards value appreciates overtime so I think its better to hold for now. Who knows it will be more expensive soon. :)
Finally, I am really thankful of this game for helping so many people to earn extra income. Even if you are a small investor, you still have a chance to earn more if your lucky enough to loot some good cards and sell it in the market. So, I'll be playing splinterlands and this would be my #1 List of My NFT games.
---
---