My First Gold Foil Card! Season End Renting is Head Scratching "Sigh"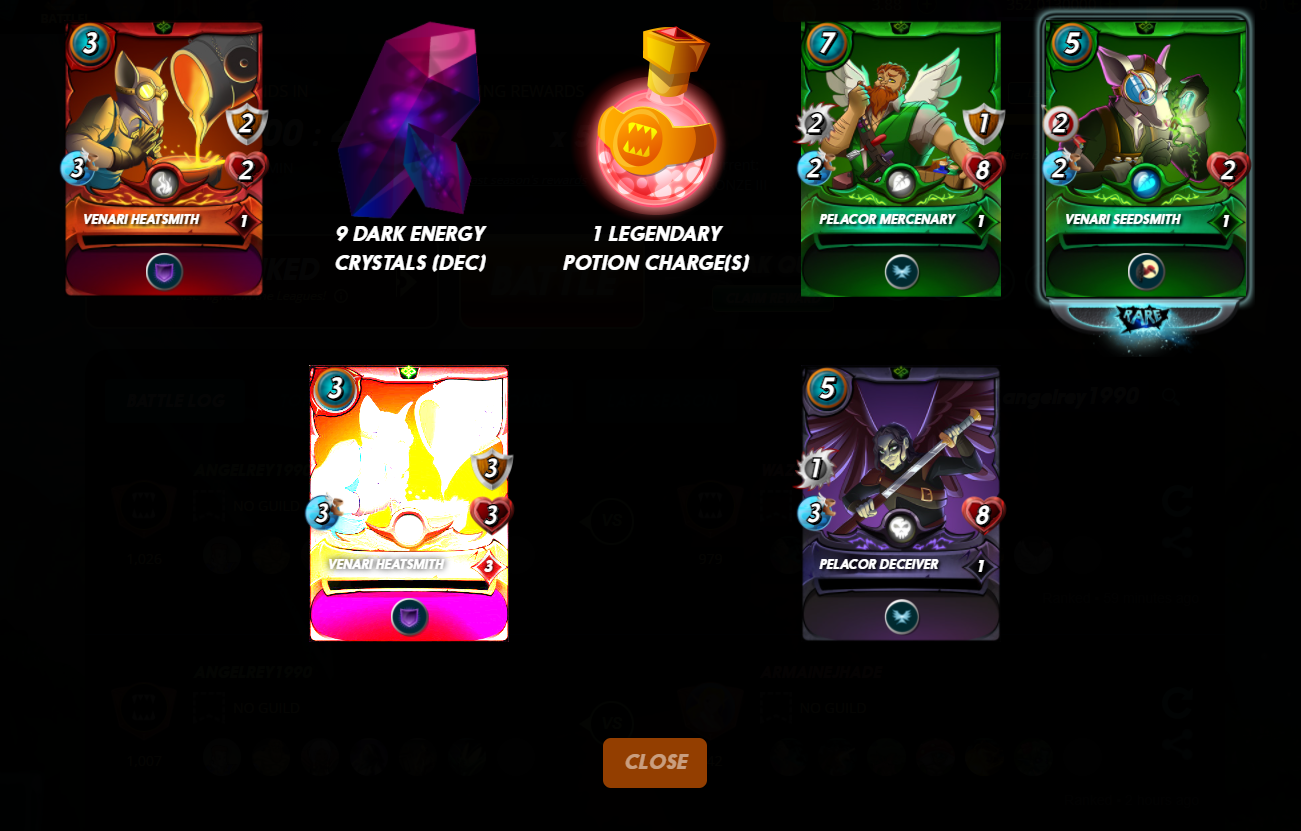 Ive got a gold foil card Venari Heatsmith and I am so glad because everytime I loot a season end chest, mostly it is just a potion, some few DECs and Common Cards. Not too bad though because Cards can add to your power and gradually it will accumulate overtime. Hoping to have enough power to get in Silver League soon.
I have 1600+ rating last season and was hoping to rent a card to get enough power and to loot more chests but renting at season end is so hard that cheap rental easily gone. I spend around 4 hours but rented only 2 regular foil rare cards. I really don't get the mechanics if you need to have fast internet connection or any other factor that can grab the newly posted cheap cards in renting.
But overall, I did not regret it because I got a decent rewards plus other common cards and only got one LOTION (potion) which is commonly used word as a metaphor for potions. So lesson learned, and my next strategy next season is just stay in bronze league and not waste any more time in renting which spends a lot of DEC to get power and just gladly accept the 5 loot chests. Also, Im planning to buy cards just to get to silver league and dont bother to rent anymore.
---
---