Monster-Curator is Great! Earned SPT in this weeks Blog about Splinterlands for a New Blogger Like Me.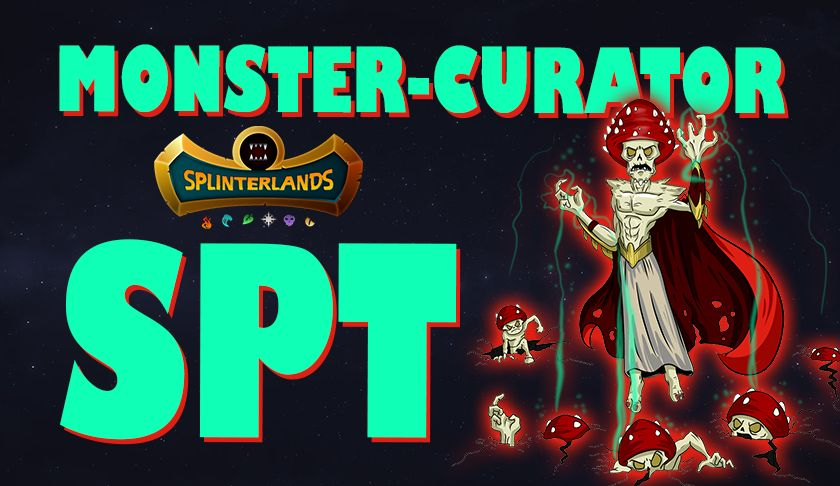 It is my first time to start writing blog just when I played Splinterlands and never thought of writing a blog in the first place. But there was a time when I research about the game Splinterlands on how they earn on this game, the player said he was earning in-game and also through blogging in Splintertalk. That is why I decided to connect my account in Splintertalk and share any ideas, tips and anything about the game eventhough I am just a new player as well. This idea where through my research and experience in playing almost a month of the game. So I post everyday and try to write an article that could help new players coming into the game. In the first week of posting, I already have small rewards of SPT from monster-curator and other upvoters in Splintertalk and that is really much appreciated because I didn't expect I could earn even I am new in this platform. Several weeks later, I post again as long as my resource credit is up to post a new blog and BOOM! My two of posted blogs instantly got a large amount of SPT approximately 7k and 5k respectively.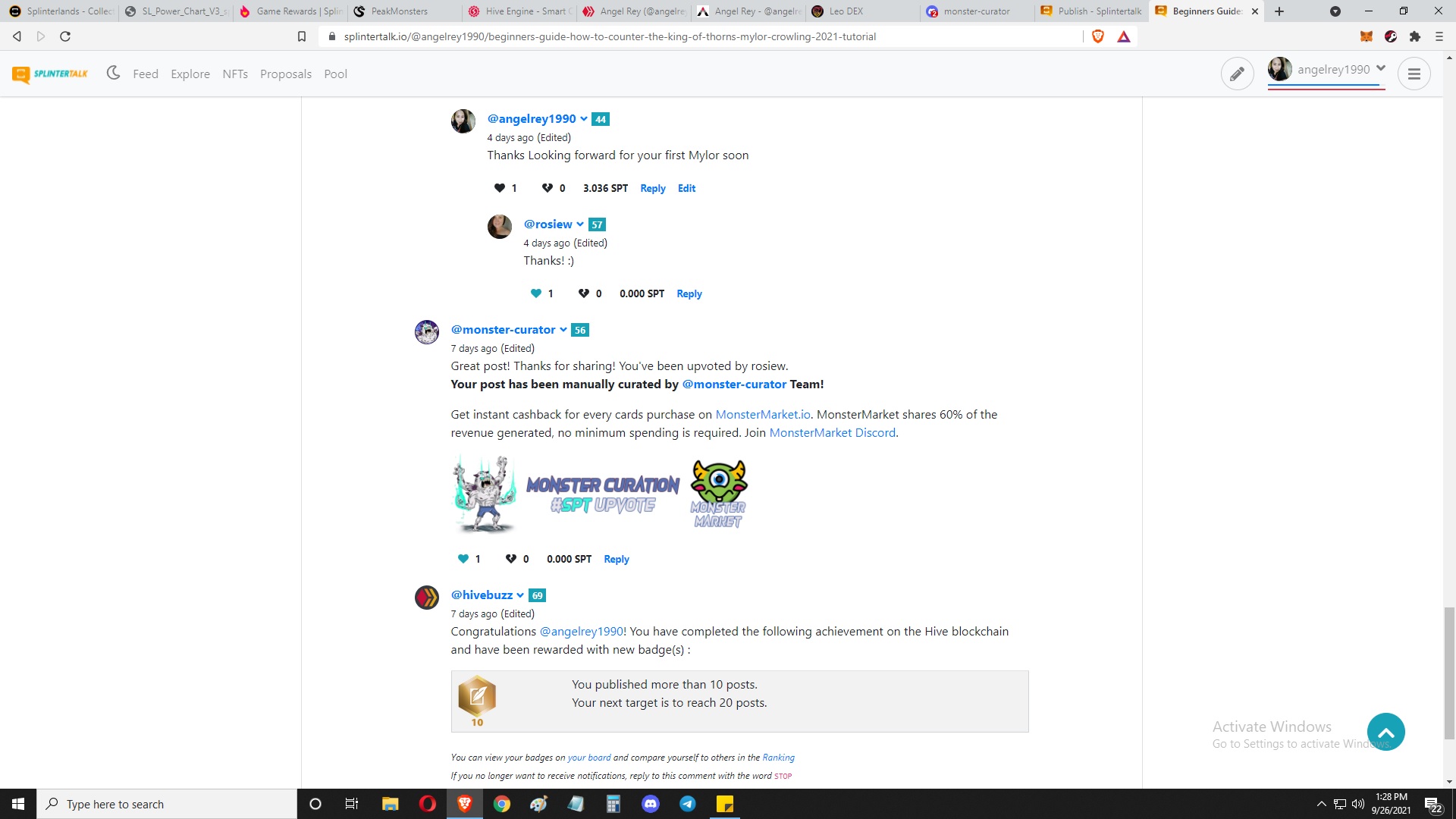 I didnt expect to get this much SPT because I'm really new and even don't have followers. So it really means that monster-curator really dont care if your new blogger, or even if you dont have much investment as long as you write your blog with helpful and unique content for the readers. Because of this, I am really interested in writing more blogs in the future and write some helpful and interesting content that could help splinterlands players and readers.
Lastly, the rewards I earned from writing a blog which is SPT is delagated half of it to @monster-curator and the other half is stake in my hive power to power up in order to have good resource credits so I can post much more and do more in the hive block chain. The delegated SPT to monster-curator will let me earn daily SPT based on the amount of SPT delegated to them. For more information about this, pls go to this link. https://www.splintertalk.io/@monster-curator/what-is-monster-curator-doing-with-your-spt
If you are interested for the post that earned SPT and have some reference about it. Here is the link.
https://www.splintertalk.io/@angelrey1990/beginners-guide-how-to-counter-the-king-of-thorns-mylor-crowling-2021-tutorial
https://www.splintertalk.io/@angelrey1990/beginners-guide-starter-deck-for-the-death-splinter-202-win-without-renting-up-to-bronze-league
Official Game Website: https://splinterlands.com/
---
---