Si los animales hablaran // If the animals speak [ESP-ENG]
Si los animales hablaran // If the animals speak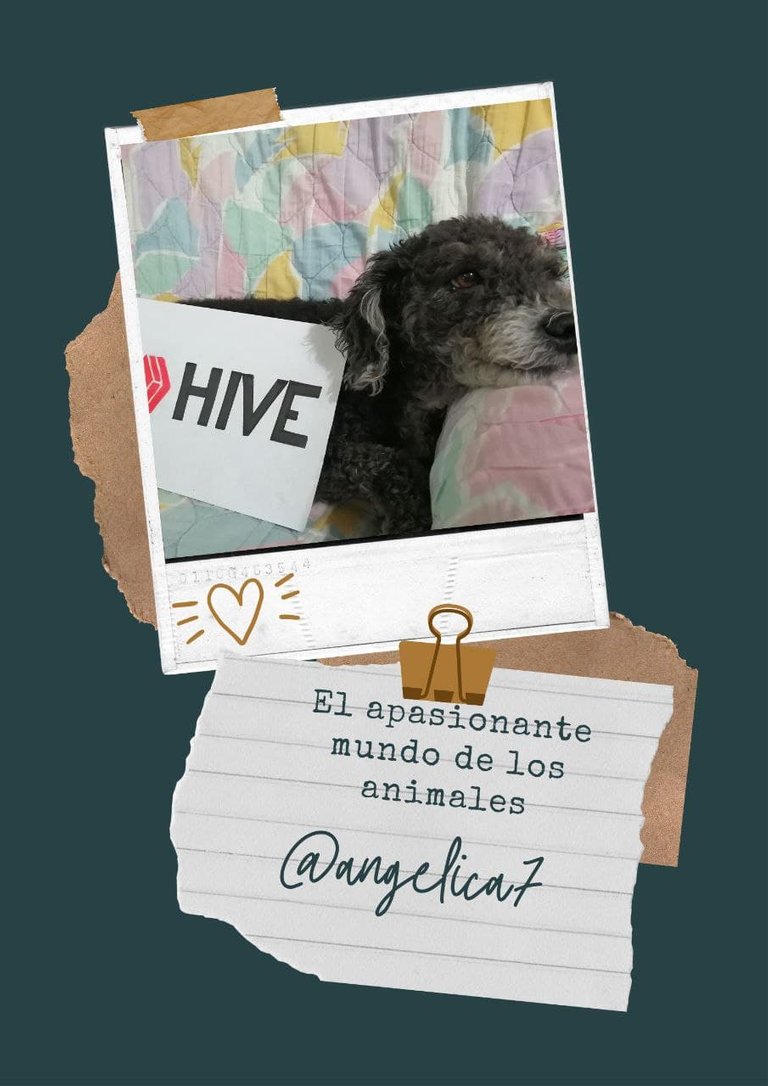 ---
---
El mundo de los animales tiene mucho que enseñar // The world of animals has a lot to teach
---
[ESP]
Mis querido amigos del mundo de los animales
En esta oportunidad escribo desde la idea propuesta por el equipo de Encuentro de Talentos, del cual formo parte y me siento muy contenta de participar en esta iniciaticiativa que puedes encontrar aquí Apasionante mundo de los Animales, en En cuentro de Talentos / The exciting world of animals in Talent Encounter [ESP-ENG].
Los animales desde mi forma de pensar son como ángeles en la tierra, que manejan una energía maravillosa, casi mágica capaz de contagiar de vibraciones a las personas que se pueden encontrar a su alrededor o incluso observar desde la distancia.
El mundo de los animales, nos enseña que la humanidad desde toda nuestra historia ha reproducido patrones de conducta de algunas razas de animales, como por ejemplo, el lazo de una madre por hijo. Los animales son defensores de sus crías, y cuidan a la manada como lo puede hacer una familia de seres humanos, sería muy interesante tener el don de hablar con los animales, estaría segura que tendrían muchas cosas importantes que contarnos.
Si los animales hablaran
Resulta increíble pensar que los animales pueden hablar, pero aunque nosotros no escuchamos su voz, estos se expresan con algún sonido, movimiento o incluso hasta cuando se molestan y muerden, todo el cuerpo de un animal es su medio de conexión tanto con otros animales así como con los seres humanos.
Los animales libres que viven sin la presencia de los huamanos, manejan su código de comunicación, así como también los animales domésticos.
---
[ENG]
My dear friends from the world of animals

This time I write from the idea proposed by the Talent Encounter team, of which I am a part and I feel very happy to participate in this initiative that you can find here Apasionante mundo de los Animales, en Encuentro de Talentos / The exciting world of animals in Talent Encounter [ESP-ENG].

The animals from my way of thinking are like angels on Earth, who handle a wonderful, almost magical energy capable of contacting vibrations to people who can be found around them or even observe from a distance.

The world and the animals teach us that humanity from our entire history has reproduced patterns of behavior of some breeds of animals, such as the tie of a mother per child. The animals are defenders of their offspring, and take care of the pack as a family of human beings can do, it would be very interesting to have the gift of talking with animals, I would be sure that it will have many important things to tell us.

if the animals talk

It is incredible to think that animals can talk, but although we do not listen to their voice, they express themselves with some sound, movement, or even when they bother and bite, the whole body of an animal is its means of connection with both other animals. As with human beings.

Free animals that live without the presence of humans, handle their communication code, as well as pets.
---
---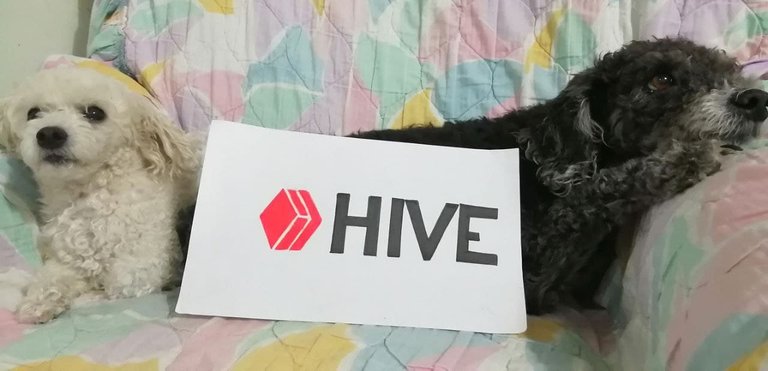 ---
Los animales y su poder energético
En mi experiencia con algunos animales domésticos que he tenido la oportunidad de cuidar, en cada uno de ellos he podido aprender cómo lograr mover la energía, generalmente pueden lograr cambiar el estado de ánimo de las personas. Les compartiré una experiencia personal.
Desde hace algún tiempo he practicado con algunos amigos que vienen a casa cargado de problemas, la terapia de la relajación por medio de expresar de forma abierta los sentimientos y todo aquello que aqueja a esa persona, sin caer en juzgar, tan solo escuchando, pero a su vez, apoyada con la presencia de mi mascota más pequeña lucero.
En este proceso he encontrado a amigos que aunque no les gusta los animales, han aceptado que los ayude con la cercanía de lucero, ellos permiten que ella se siente cerca en cualquier lugar donde lucero lo desee, y es increíble como comienza un intercambio de energía maravilloso.
No deseo dar entender que es como magia, tan solo es algo que sucede, luego la persona empieza a desahogarse y en este proceso he aprendido la importancia de escuchar sin juzgar, lo que en realidad es un momento de conexión importante.
Toda esta energía maravillosa se comparte por medio del lenguaje corporal de mi mascota Lucero, la cual va cambiando de posición en la persona a medida que la conversación avanza y la propia persona empieza a sentirse cómoda acariciandola, se ha convertido en momentos de tranquilidad, donde puedo decir que se baja los niveles de ansiedad. Tal vez, no resuelva su problema, pero si, al menos al liberar energía negativa, puede estar de mejor ánimo, para afrontar la situación que se encuentre atravesando.
---
[ENG]
Animals and their energy power

In my experience with some pets that I have had the opportunity to care for, in each of them I have been able to learn how to move energy, generally, they can change people's moods. I will share a personal experience with you.

For some time I have practiced relaxation therapy with some friends who come home loaded with problems, by openly expressing feelings and everything that ails that person, without falling into judgment, just listening, but in turn, supported by the presence of my smallest pet star.

In this process I have found friends who, although they do not like animals, have accepted that I help them with the closeness of the star, they allow her to feel close in any place where she wants it, and it is incredible how an energy exchange begins marvelously.

I do not want to imply that like magic, it is just something that happens, then the person begins to vent and in this process, I have learned the importance of listening without judging, which is actually an important connection moment.

All this wonderful energy is shared through the body language of my pet Lucero, which changes position in the person as the conversation progresses and the person begins to feel comfortable caressing it, it has become moments of tranquility, where I can say that anxiety levels are lowered. It may not solve your problem, but if, at least by releasing negative energy, you can be in a better mood to face the situation you are going through.
---
---
---
La maravilla del mundo de los animales
En algunos artículos que he podido leer, he encontrado de historias sobre delfines terapéuticos que son utilizados para calmar la ansiedad de las personas, de caballos que son utilizados para terapias de alivio de dolor musculares, terapias con animales en general para el manejo del control y el estrés, y como esta muchas otras más, pero esto me ha llevado a pensar, que nuestros animales entonces ¿estarán dotados de una súper habilidad? y a qué me refiero con este aspecto, a que cuando ellos absorben esa energía que está en desequilibrio de nosotros. ¿cómo la desechan?, este es un tema muy apasionante para mi, porque, como ya les he compartido antes, he podido vivir la experiencia de cerca.
Creo que nunca dejaré de sorprenderme de todo lo que pueden hacer nuestros animales, y de lo maravilloso que es el reino animal, por ello esta publicación, es para invitarlos a todos a tener un poco de conciencia al respecto de los animales que tienen a su cargo, o de los animales que pueden ver en el calle, todo podemos hacer algo positivo por el mundo animal.
Adopta a una mascota
Desde hace algún tiempo han surgido campañas sobre que adoptes a una mascota y no la compres y eso tiene su razón, porque comprar a un animal, nos pone en el lugar de apoyar a criadores que de un perro sacan muchas crías en ocasiones sin ningún control, y sin pensar en el animal que está en reproducción. Pienso que no todo es dinero en esta vida, por ello, no compro animales, porque hay muchos que están en la calle de busca de un hogar y de una familia humana que los adopte.
Mis dos mascotas son adoptadas, Luna estaba apunto de morir cuando era una cachorra llena de garrapatas y lucero también fue adoptada y un hermoso regalo de un ser muy especial, somo una hermosa familia que hemos aprendido a vivir juntas y crecer, espero poder disfrutar de muchos años de mis mascotas, aunque tengo claro que todo llega a su fín, sin embargo, hoy sigo con ella y disfrutando de su amor y energía.
---
[ENG]
The wonder of the animal world

In some articles that I have been able to read, I have found stories about therapeutic dolphins that are used to calm people's anxiety, about horses that are used for muscle pain relief therapies, animal therapies in general for control management and stress, and like this many others, but this has led me to think that our animals then will be endowed with a super ability? And what do I mean by this aspect, that when they absorb that energy that is out of balance from us. How do you get rid of it? This is a very exciting topic for me, because, as I have shared with you before, I have been able to live the experience up close.

I believe that I will never cease to be amazed at all that our animals can do, and how wonderful the animal kingdom is, for this reason, this publication is to invite everyone to have a little awareness about the animals that have their cargo, or the animals they can see on the street, we can all do something positive for the animal world.

Adopt a pet

For some time now, campaigns have arisen about adopting a pet and not buying it and that is right because buying an animal puts us in the place of supporting breeders who sometimes get many pups from a dog without any control. , and without thinking about the animal that is in reproduction. I think that not everything is money in this life, therefore, I do not buy animals, because there are many who are on the street looking for a home and a human family to adopt them.

My two pets are adopted, Luna was about to die when she was a puppy full of ticks and Lucero was also adopted and a beautiful gift from a very special being, we are a beautiful family that we have learned to live together and grow, I hope to enjoy many years of my pets, although I am clear that everything comes to an end, however, today I continue with her and enjoy her love and energy.
---
---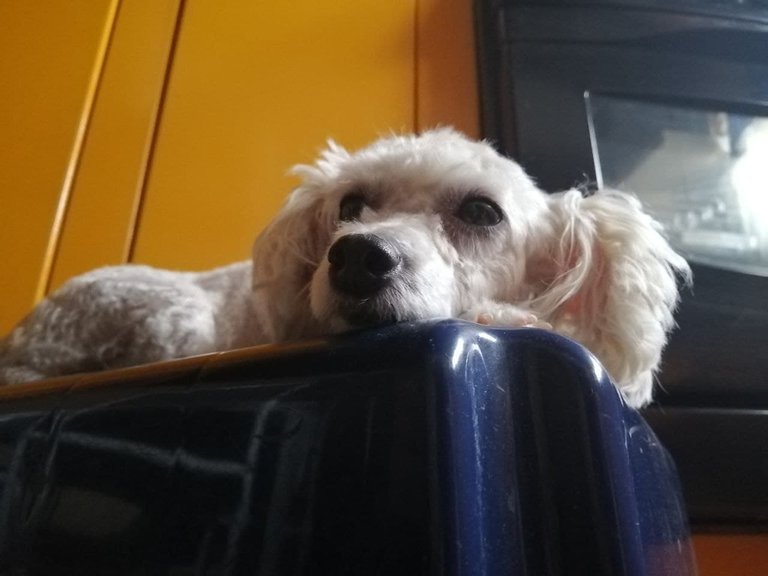 ---
¿Qué diría tu mascota?
Surgirían grandes tertulias como grandes y buenos amigos, pueden imaginarse ese momento, tan solo con cerrar los ojos y pensar, ¿Qué diría tu mascota, si pudiera hablar? solo puedo imaginar la vida de mis mascotas en casa y quizás me dicen, me muero de alegría o de aburrimiento, no lo sé, pero si estaría completamente segura que disfrutaría de esas conversaciones, aunque más bién creo que las mascotas son seres de energía para escuchar y transmitir buena vibra. ¿Qué piensan ustedes?
Me encantaría conocer en los comentarios su opinión al respecto de este tema, que para mi resulta ser tan interesante.
[ENG]
What would your pet say?

Great gatherings would arise as great and good friends, you can imagine that moment, just by closing your eyes and thinking, What would your pet say, if she could speak? I can only imagine the life of my pets at home and perhaps they tell me, I am dying of joy or boredom, I do not know, but if I would be completely sure that I would enjoy those conversations, although more like I think that pets are beings of energy to listen and transmit good vibes. What do you think?

I would love to hear your opinion on this topic in the comments, which for me turns out to be so interesting.
---
Con mucho cariño // With love
Angelica7
---
---
Historia original // Original story
Fotos: Propias, tomadas con mi teléfono Huawei
Edición: GYMP, PsX y Collage Mager
---
---
Que nadie apague tu luz interior

---
- Minnow Support Project: Si todavía no estás en la comunidad ¿Qué estás esperando? >Minnow Support Project: If you are not yet in the community, what are you waiting for?
---
Te invito a conocer a:
Canales del Discord: @votovzla PAL-net @rutablochain @Cervantes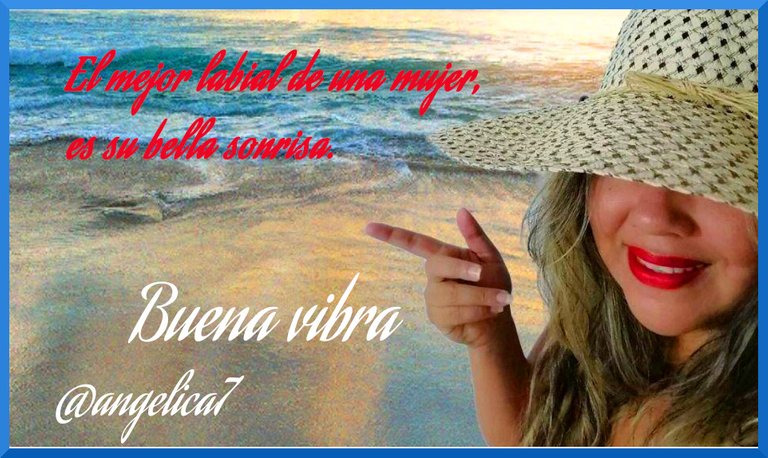 ---
---