📷 The Franconian Castle Ruin "Henneburg"
Hello dear friends,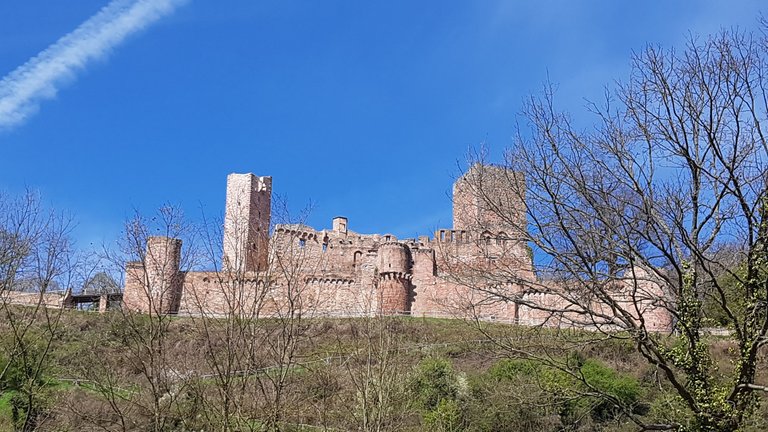 Here in Tauberfranken we have many castles and castle ruins, most of which are open to visitors. On the one hand, the castles are tourist magnets, but on the other hand they are also great destinations for an adventure with the little ones. So it's always fun for me to take my kids on a trip to a real (former) knight's castle.
Looking at the current pictures, you can definitely feel how cold it was when we recently wanted to tackle the Henneburg, which towers over the Bavarian Stadtprozelten (= town of "Prozelten").
🏰 🏰 🏰
Hallo liebe Freunde,
hier bei uns in Tauberfranken haben wir viele Burgen und Burgruinen, die auch zum größten Teil zum Besuch freigegeben sind. Die Burgen sind zum einen Tourismusmagneten, aber zum anderen auch tolle Ziele für ein Abenteuer mit den Kleinen. So macht es mir immer wieder Spaß, mit meinen Kindern einen Ausflug auf eine echte (ehemalige) Ritterburg zu unternehmen.
Man kann es bei Ansicht der aktuellen Bilder durchaus fühlen, wie kalt es war, als wir kürzlich mal die Henneburg, die über dem bayrischen Stadtprozelten tront, in Angriff nehmen wollten.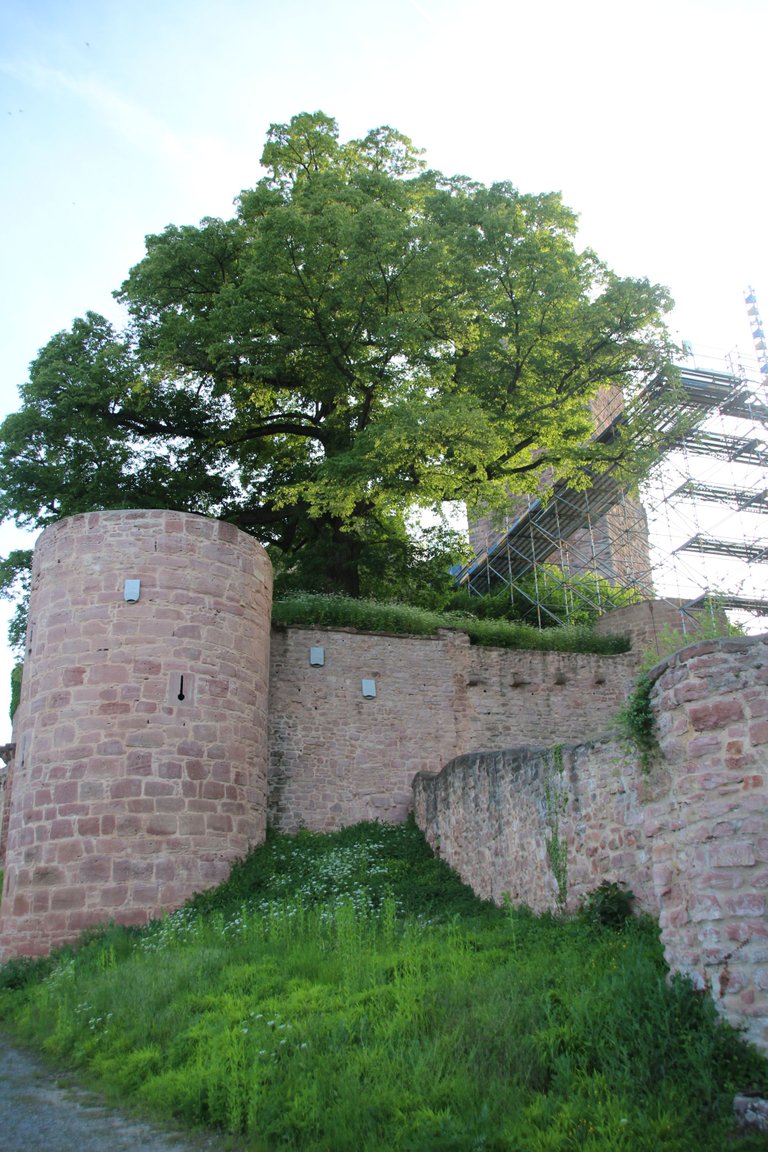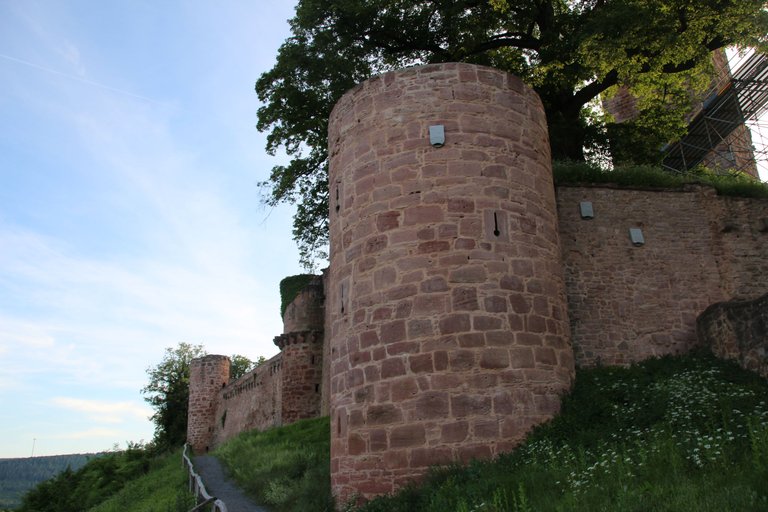 ---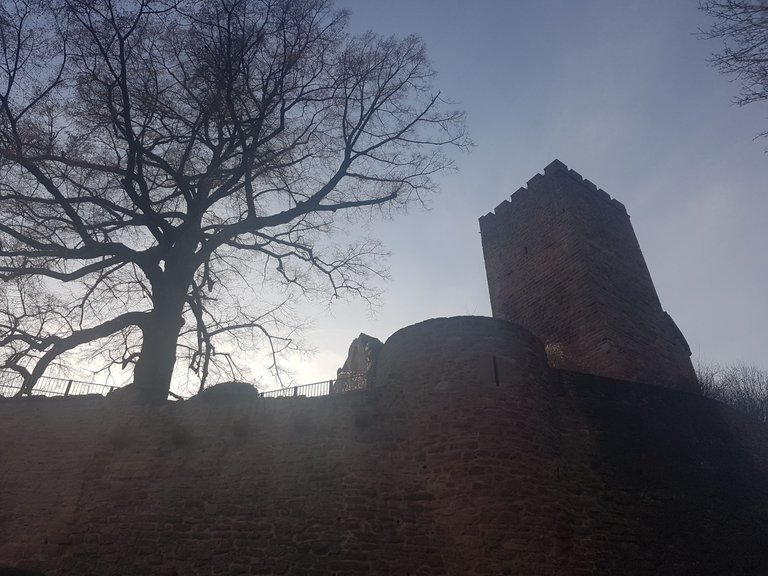 Unfortunately, we could not yet get inside the castle, and had to be content with the sight of the imposing castle walls from the outside. In recent years, the castle has been extensively restored, as you can still see in the summery pictures from 2019 of this post. I thought the work had been completed by now, and you could enter the castle again. But unfortunately that was not yet the case.
🏰 🏰 🏰
Leider konnten wir noch nicht ins Innere der Burg vordringen, und mussten uns mit dem Anblick der imposanten Burgmauern von außen begnügen. In den letzten Jahren wurde die Burg aufwendig restauriert, wie ihr an den sommerlichen Bildern aus dem Jahre 2019 dieses Beitrags noch gut erkennen könnt. Ich dachte, die Arbeiten seien mittlerweile abgeschlossen, und man könne die Burg wieder betreten. Aber leider war dem eben noch nicht so.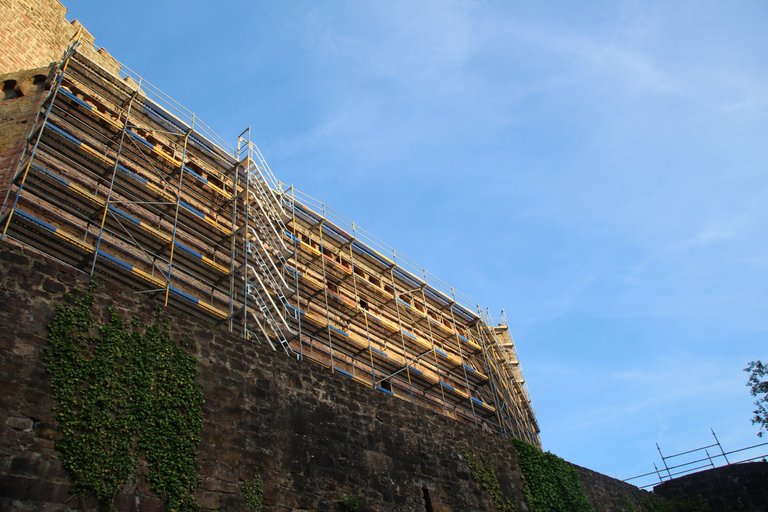 ---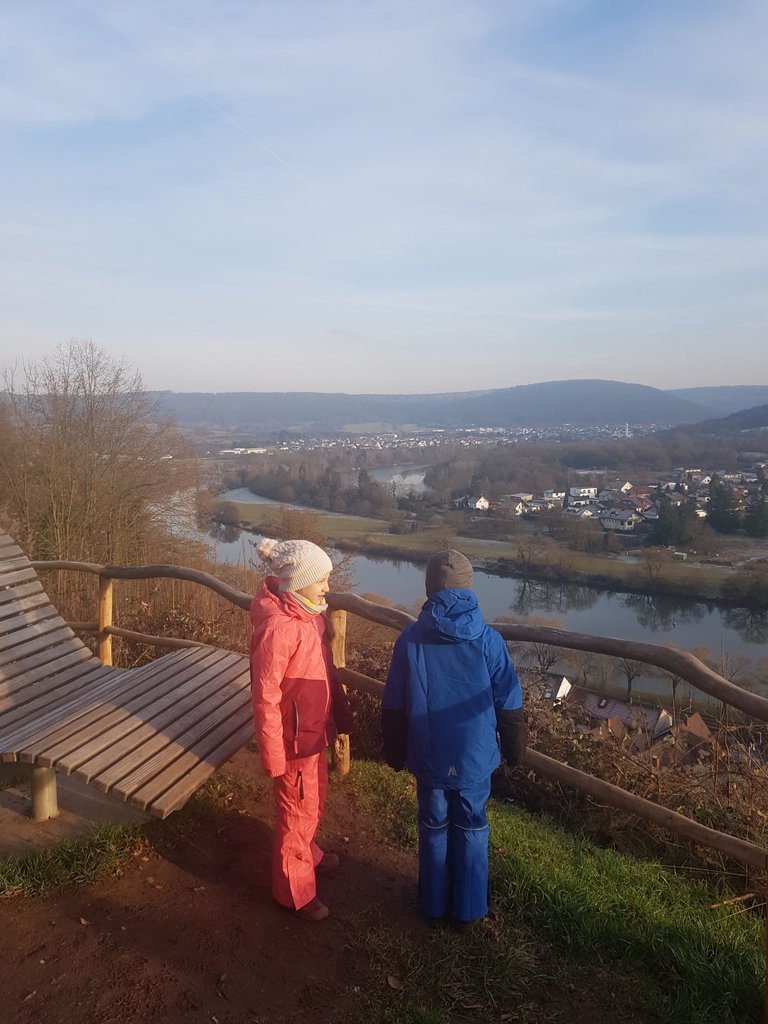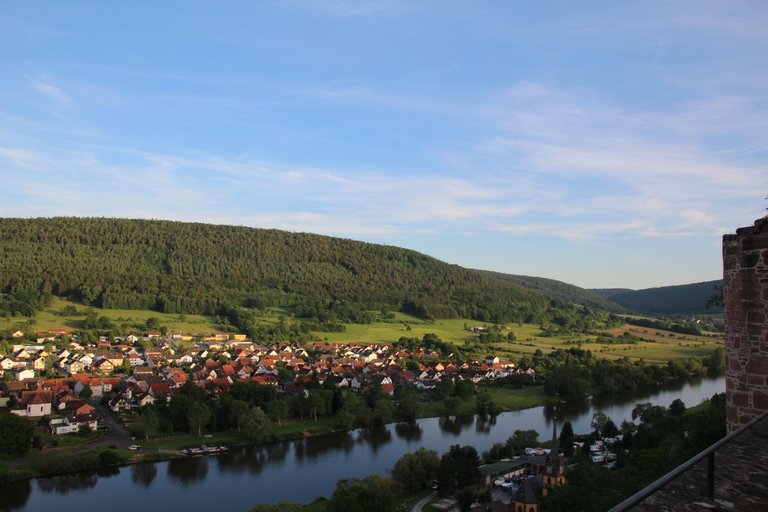 However, the view from the castle is breathtaking at any time of the year. The view of Mondfeld, which belongs to Baden-Württemberg and lies on the other side of the Main, can be seen in full. And also large parts of the neighboring Bavarian community of Faulbach is well overlooked. On the wintry picture you can see that the swimming lake of Mondfeld, which we like to use for swimming in the summer, already began to form a layer of ice.
🏰 🏰 🏰
Die Aussicht von der Burg ist allerdings zu jeder Jahreszeit atemberaubend. Der Blick auf Mondfeld, das zu Baden-Württemberg gehört und auf der anderen Seite des Mains liegt, kann voll eingesehen werden. Und auch große Teile der bayrischen Nachbargemeinde Faulbach ist gut überblicken. Auf dem winterlichen Bild kann man sehen, daß der Badesee von Mondfeld, den wir im Sommer gerne zum schwimmen nutzen, bereits begann, eine Eisschicht zu bilden.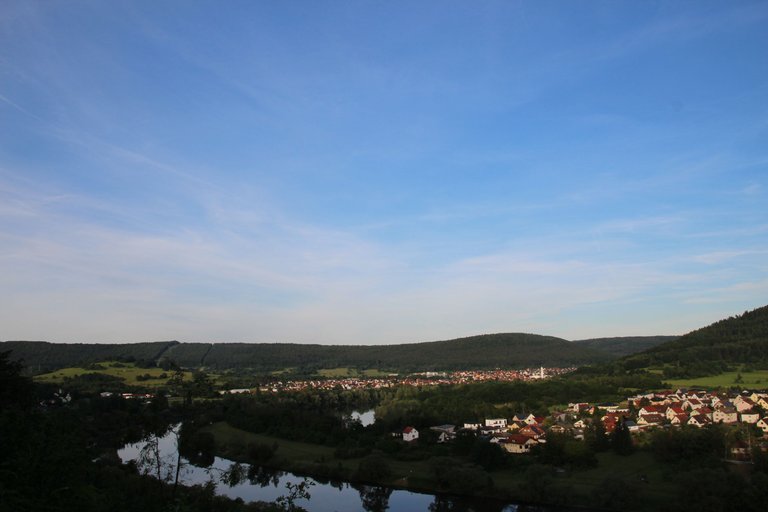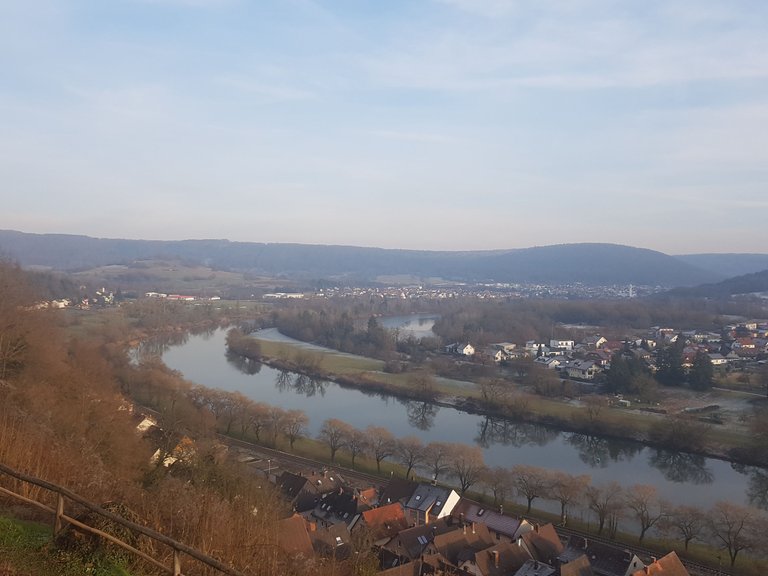 ---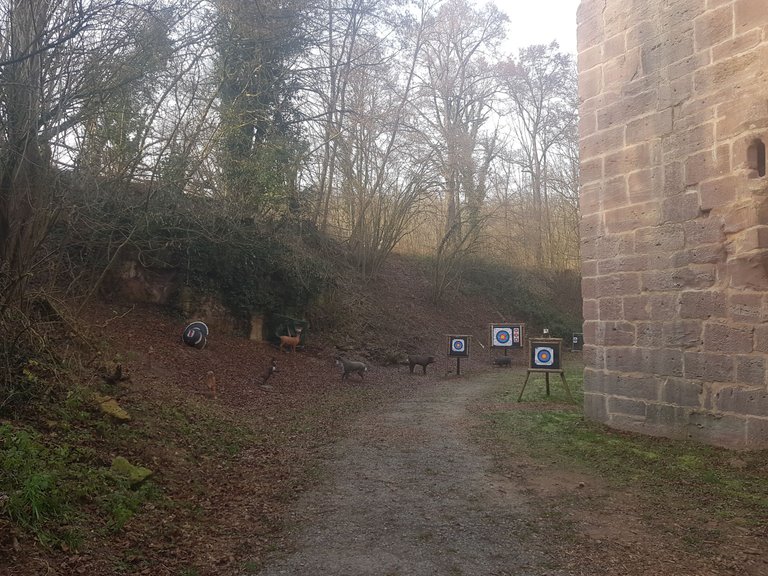 The facility for archers in the immediate vicinity of the castle is probably still quite new. The last time I passed by here on my bike, there was nothing to be seen of it yet.
🏰 🏰 🏰
Die Anlage für Bogenschützen in der direkten Nachbarschaft der Burg ist wohl noch ziemlich neu. Als ich hier zuletzt mit dem Fahrrad vorbeikam, war davon noch nichts zu sehen.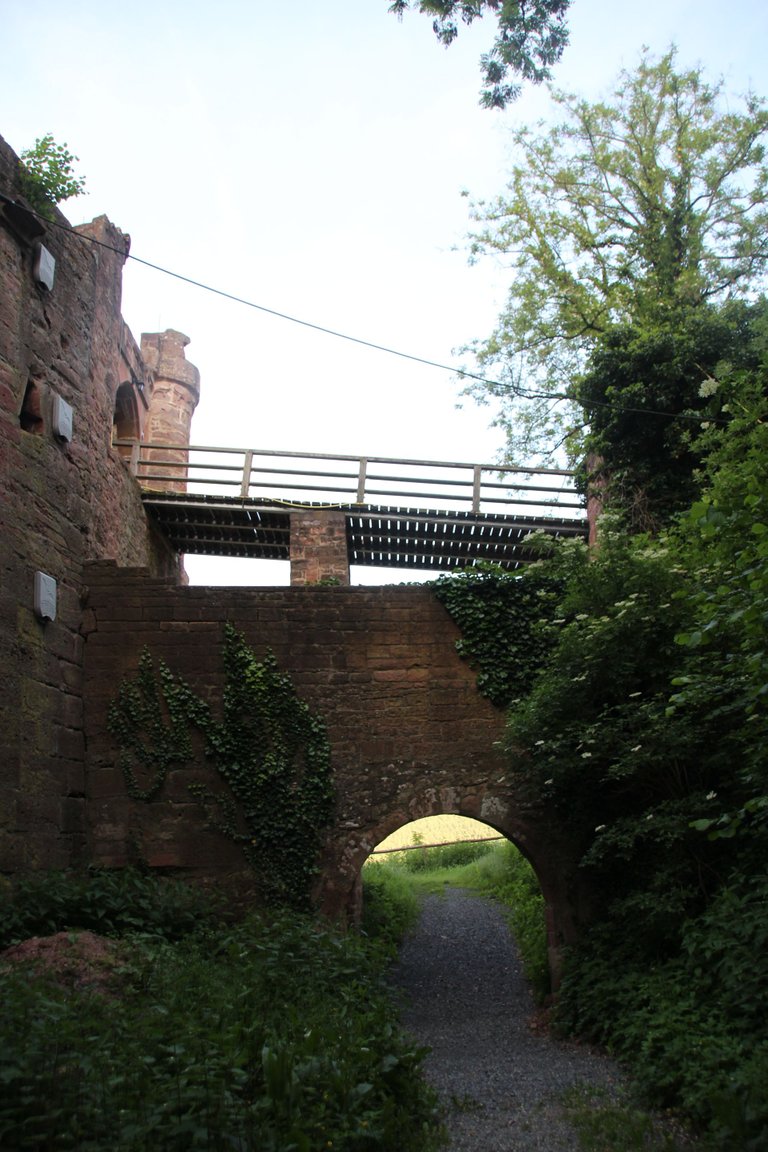 ---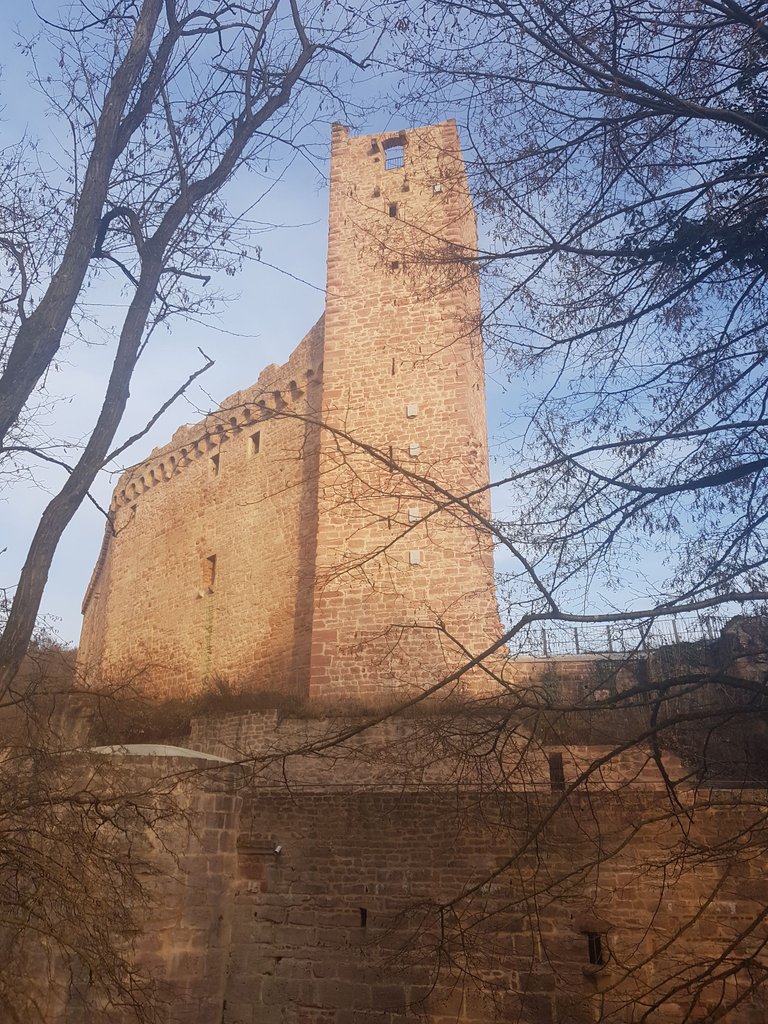 The mighty keep is the oldest part of the Henneburg and dates back to the 12th century. You can see well that the restoration work has progressed well in the meantime.
🏰 🏰 🏰
Der mächtige Bergfried ist der älteste Teil der Henneburg und stammt aus dem 12. Jahrhundert. Man sieht gut, daß die Sanierungsarbeiten mittlerweile gut vorangekommen sind.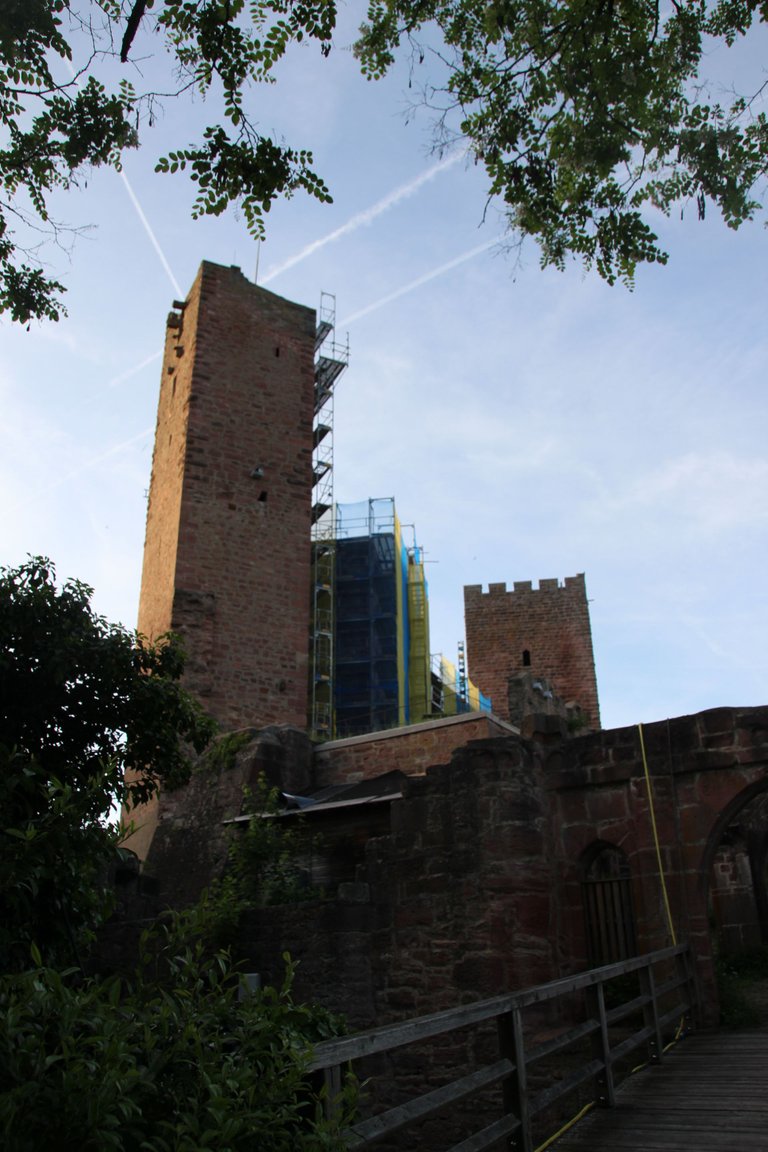 ---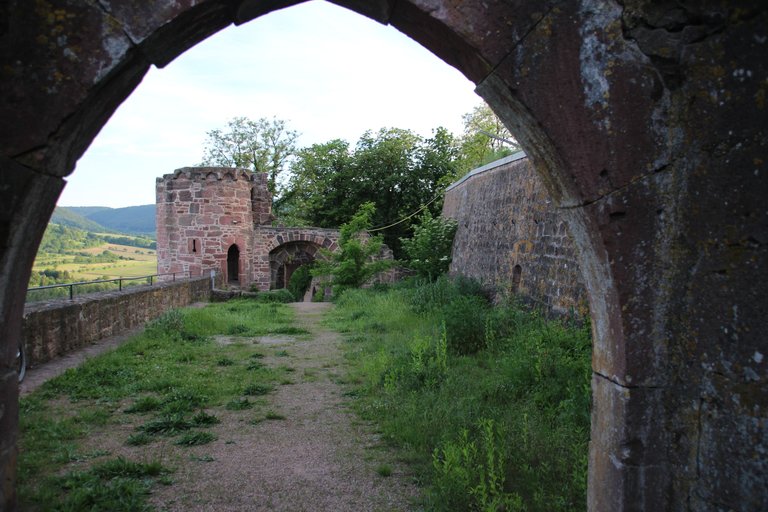 Hopefully I can still fully enjoy the castle with my "knightly" offspring this year. Because there is a lot to discover - so much I could already determine in 2019 during my exploration of the castle construction site . I will definitely have the camera with me again.
🏰 🏰 🏰
Hoffentlich kann ich die Burg mit meinem "ritterlichen" Nachwuchs dieses Jahr noch voll umfänglich genießen. Denn es gibt da viel zu entdecken - so viel konnte ich 2019 bei meiner Erkundung der Burgbaustelle schon feststellen . Die Kamera werde ich auf jeden Fall wieder mit dabei haben.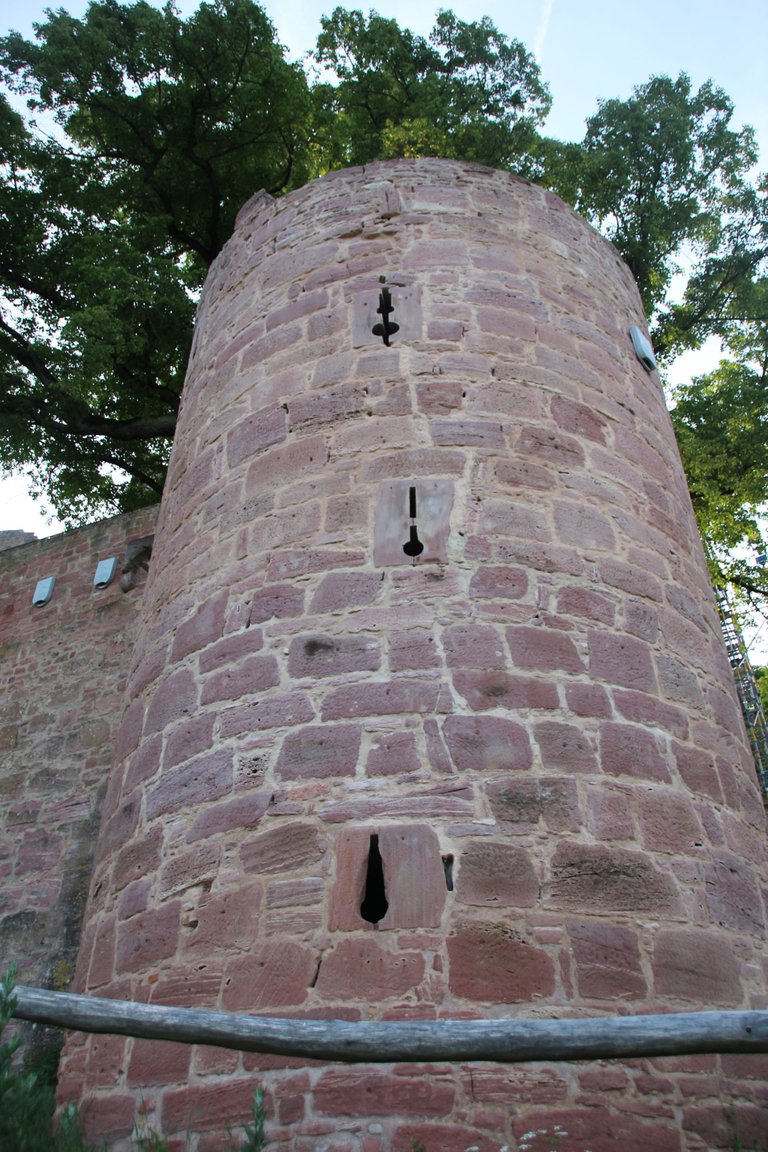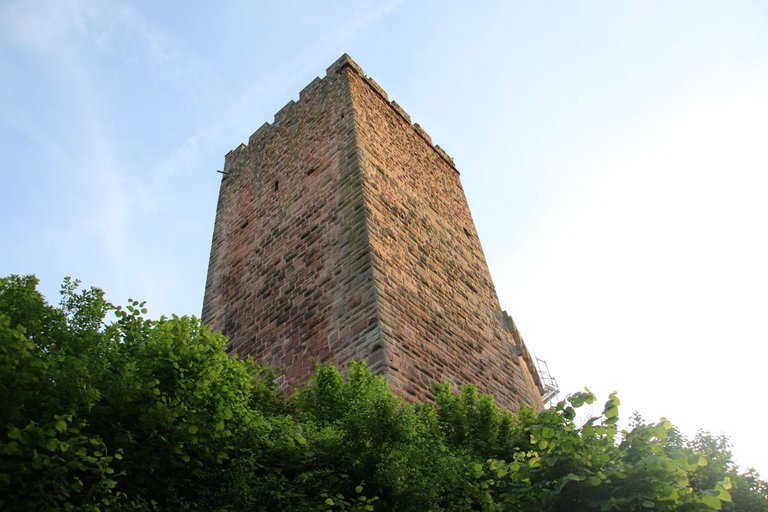 ---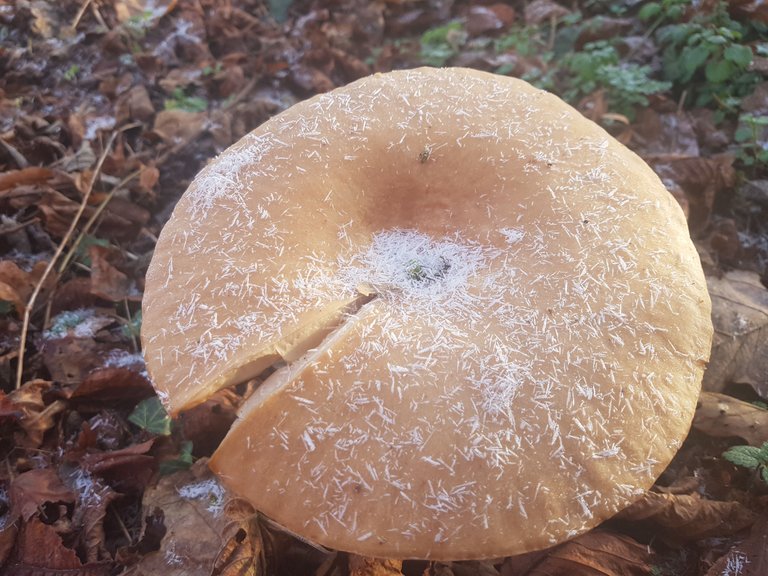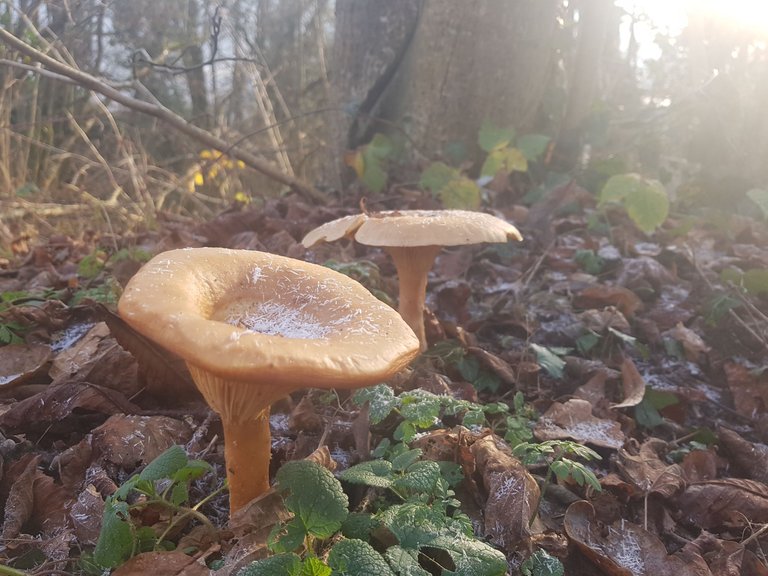 Perhaps it is quite good to wait for warmer days. Even the mushrooms have become visibly cold. But my children and I had a lot of fun despite the freezing cold.';-)
🏰 🏰 🏰
Vielleicht ist es ganz gut, auf wärmere Tage zu warten. Selbst den Pilzen ist es sichtbar kalt geworden. Meine Kinder und ich hatten aber auch trotz der Eiseskälte viel Spaß.´;-)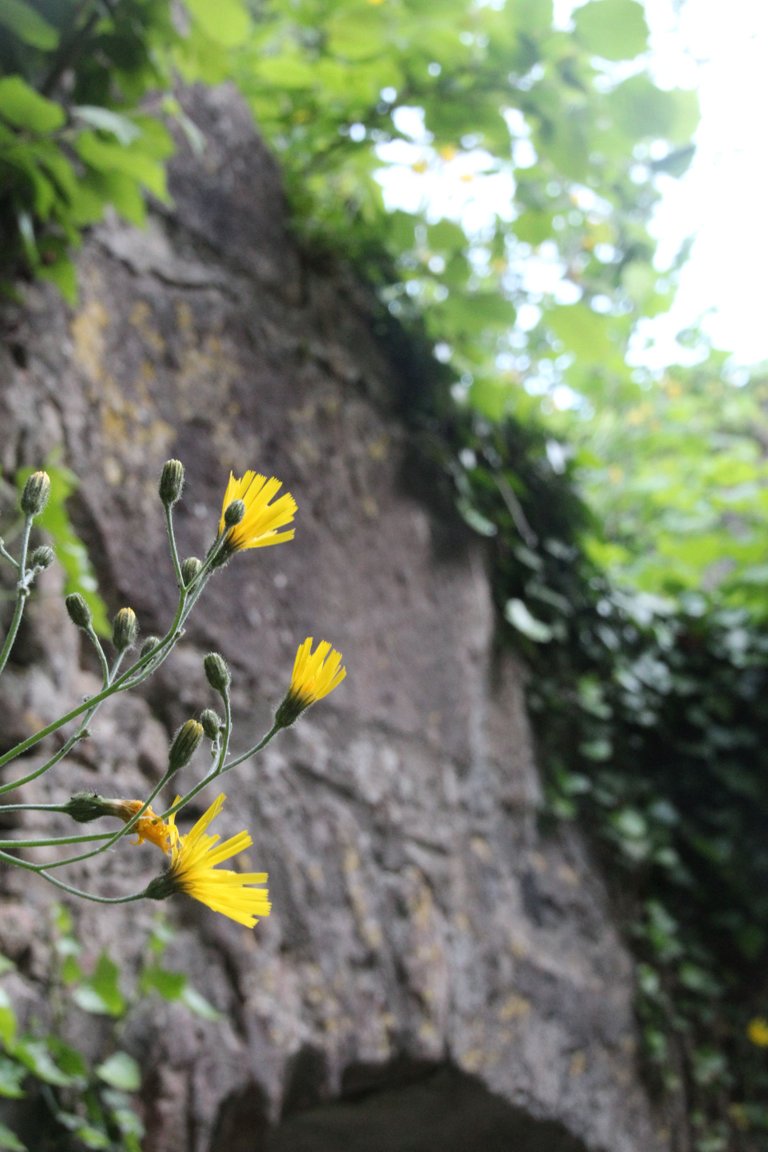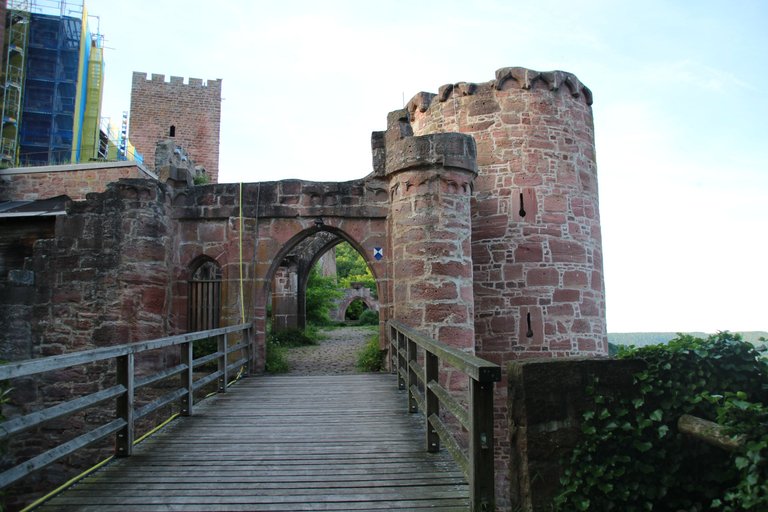 ---
Weblinks:
Andy Jay Powell Spotify
Andy Jay Powell YouTube Channel 1
Andy Jay Powell On Odysee
Andy Jay Powell On DTube
Andy Jay Powell On BitTube
---
🕊 🕊 🕊 Follow @andyjaypowell 🕊 🕊 🕊
---
---