My performance at the House of Horror | Happy Halloween
---
Hello Hive Community!
---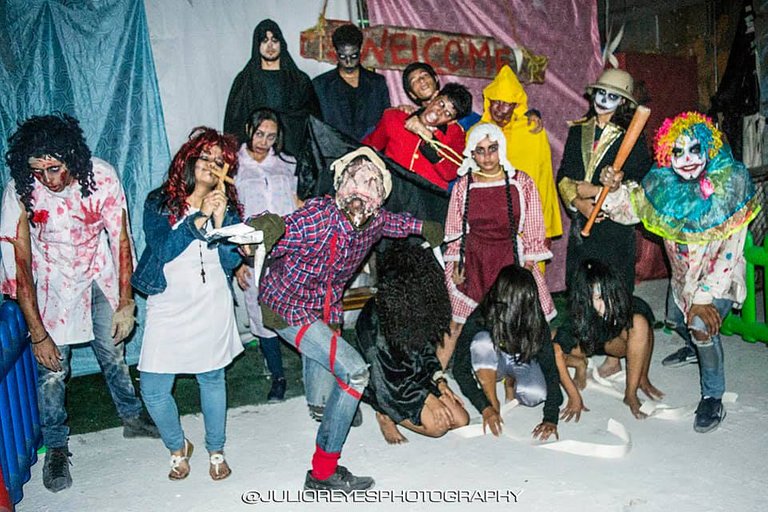 ---
Está es mi primera publicación que hago en la comunidad de Artes Escénicas, te sorprenderás pero la vida me llevo hasta actuar muchas veces y en esta ocasión en una casa del terror ¿Quieres saber está historia espeluznante y divertida? ¡Acompáñame! Además aprovecho con esto para darle la bienvenida a Halloween este 30 y 31 de Octubre 🎃👻
This is the first publication that I do in the Performing Arts community, you will be surprised but life has taken me to act many times and this time in a house of terror Do you want to know this creepy and funny story? Join me! I also take this opportunity to welcome Halloween this October 30th and 31st 🎃👻
---

---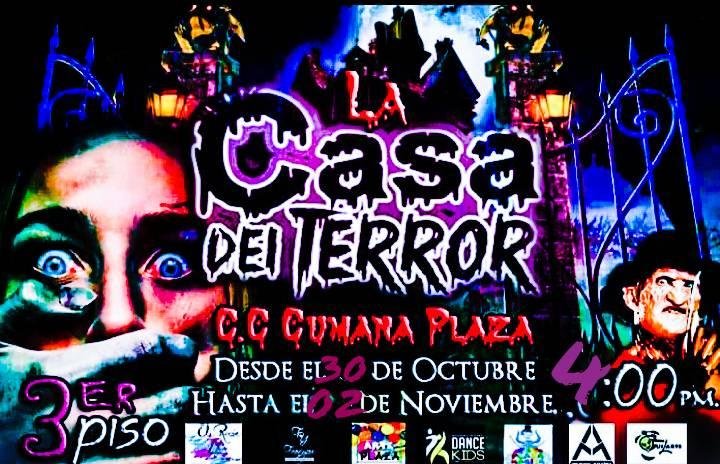 ---

---
Para entrar en contexto, yo y mi amiga @lucianav aprendimos actuar en un plan vacacional de PDVSA, aprendimos hacer sketch chistosos y manejar el escenario. En el plan hicimos amigos artísticos, me refiero a que les salía mejor la actuación que a nosotras. En esa época un amigo que se llama Fabián Andueza quien conformó ese círculo de amigos del plan de PDVSA me comentó para participar sobre una casa del terror en un centro comercial "Cumaná plaza" en la ciudad de Cumaná. La temática era Halloween, cada quien le tocó su personaje y yo iba a ser como una especie de monja en un ritual satánico, la que reza y espanta niños.
To get into context, me and my friend @lucianav learned to act in a PDVSA vacation plan, we learned to do funny sketches and stage management. In the plan we made artistic friends, I mean they were better at acting than we were. At that time a friend named Fabián Andueza, who formed that circle of friends of the PDVSA plan, told me to participate in a house of terror in a shopping center "Cumaná plaza" in the city of Cumaná. The theme was Halloween, each one played his own character and I was going to be a kind of nun in a satanic ritual, the one who prays and scares children.
---

---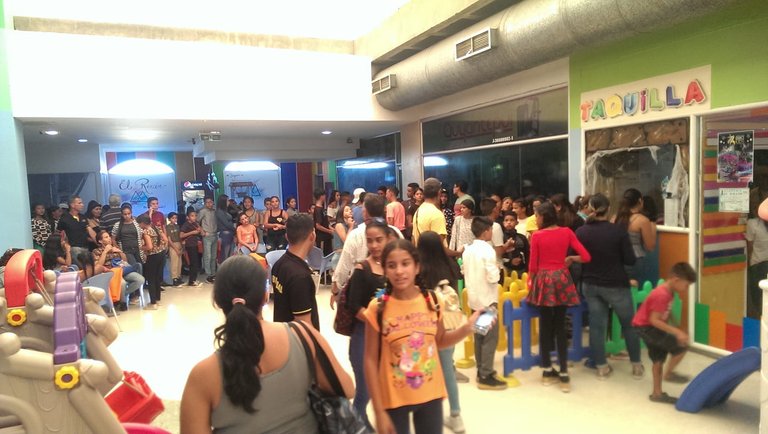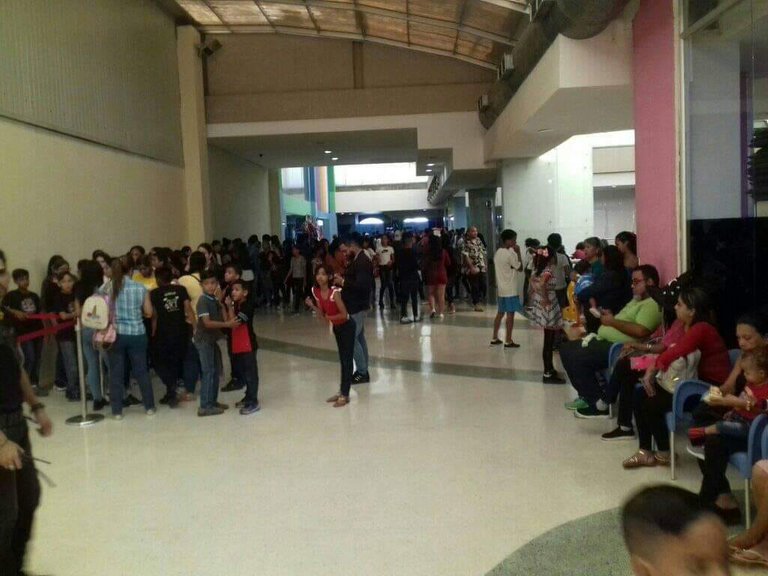 ---

---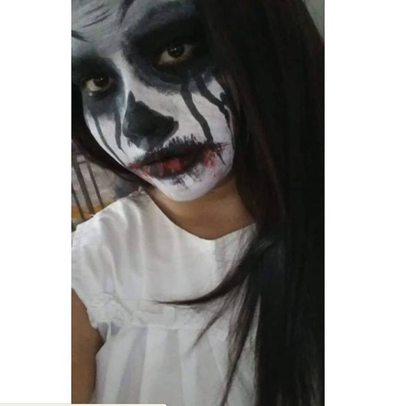 Mientras nos maquillaban, que por cierto esa soy yo la de la foto. Iban llegando mucha gente para la función, yo quedé sorprendida cuando ví la foto porque no pensé que llegaría tanta gente por ejemplo los niños con sus representantes. No estaba nerviosa, quería divertirme asustando, más adelante les cuento.
While we were being made up, which by the way that's me in the picture. Many people were arriving for the show, I was surprised when I saw the photo because I didn't think that so many people would arrive, for example, the children with their representatives. I wasn't nervous, I wanted to have fun scaring them, I'll tell you later.
---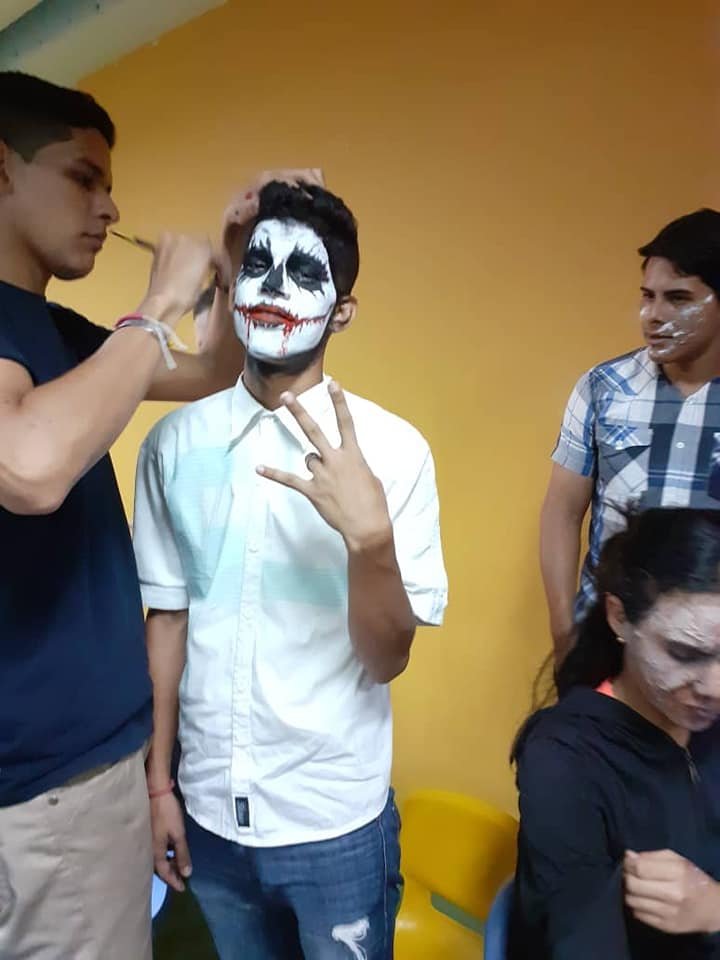 ---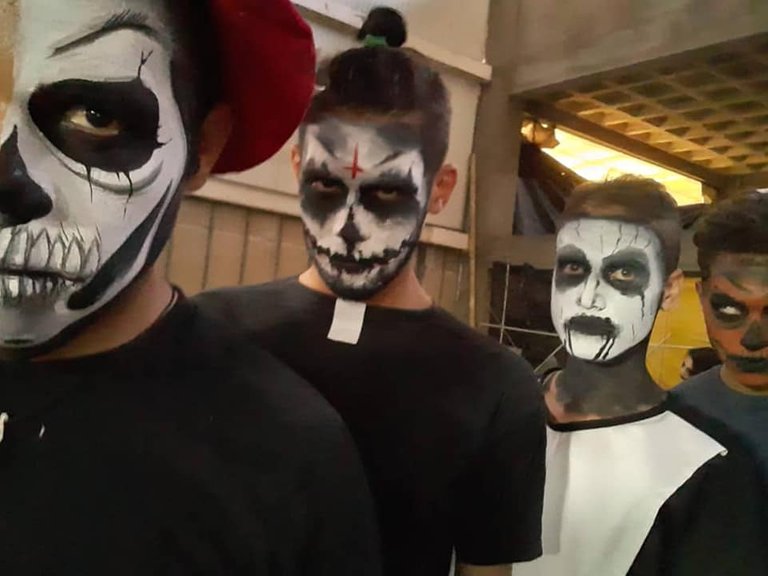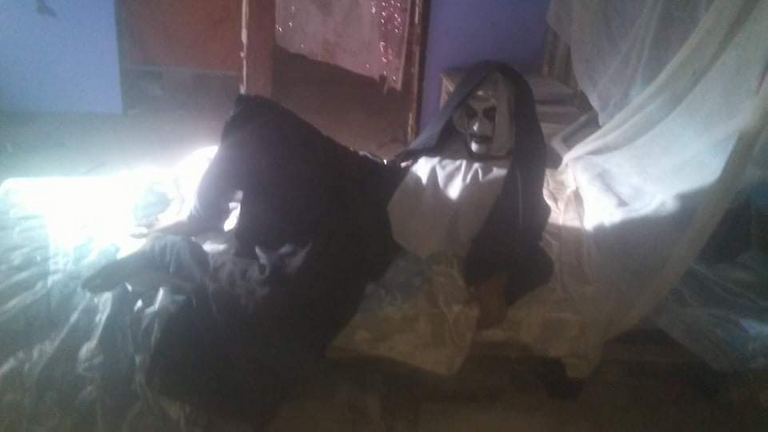 ---
Bueno, yo mido 1.46, por lo tanto soy muy pequeña entonces era chistoso como yo salía de la nada a asustar, rezar y pegar gritos. Cerca del ritual satánico estaba un padre y sin la ayuda de ese padre yo ya estaría decapitada en ese sitio porque resulta que de verdad habían niños que se asustaban conmigo, hubo un niño que agarro un palo de la decoración del ambiente espeluznante y casi me lo pegaba, obviamente que me asusté y mi amigo padre lo regaño así serio. También hubo niños que me pedían tomarme una foto con ellos, de cierta manera fue una experiencia espeluznante pero divertida porque al final comí perros calientes y bebidas. Esa experiencia bonita de actuar, compartir y trabajar con niños valió la pena.
De todos los personajes de esta casa del terror me gustó más la monja porque el chico quien interpreta este personaje tenía los ojos verdes y cuando tocaba ese turno le colocaban unas luces verdes que impactaba. Había uno de un carnicero que se arrastraba por el piso y le agarraba los pies a los niños pero el mejor de todos es el payaso que se volvió loco con el bate a darle golpe a todo.
Well, I am 1.46 m tall, so I am very small so it was funny how I came out of nowhere to scare, pray and scream. Near the satanic ritual, there was a father and without the help of that father I would already be decapitated in that place because it turns out that there really were children who were scared with me, there was a boy who grabbed a stick from the decoration of the spooky environment and almost hit me, obviously I got scared and my father friend scolded him seriously. There were also kids who asked me to take a picture with them, in a way it was a creepy but fun experience because at the end I had hot dogs and drinks. That nice experience of acting, sharing, and working with kids was worth it.
Of all the characters in this house of terror I liked the nun the best because the boy who played this character had green eyes and when it was his turn they put green lights on him that made an impact. There was a butcher who crawled on the floor and grabbed the children's feet but the best of all was the clown who went crazy with the bat and hit everything.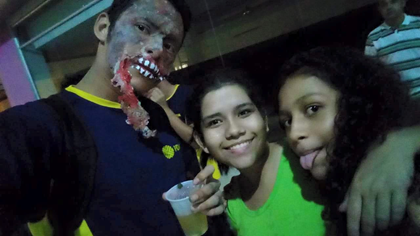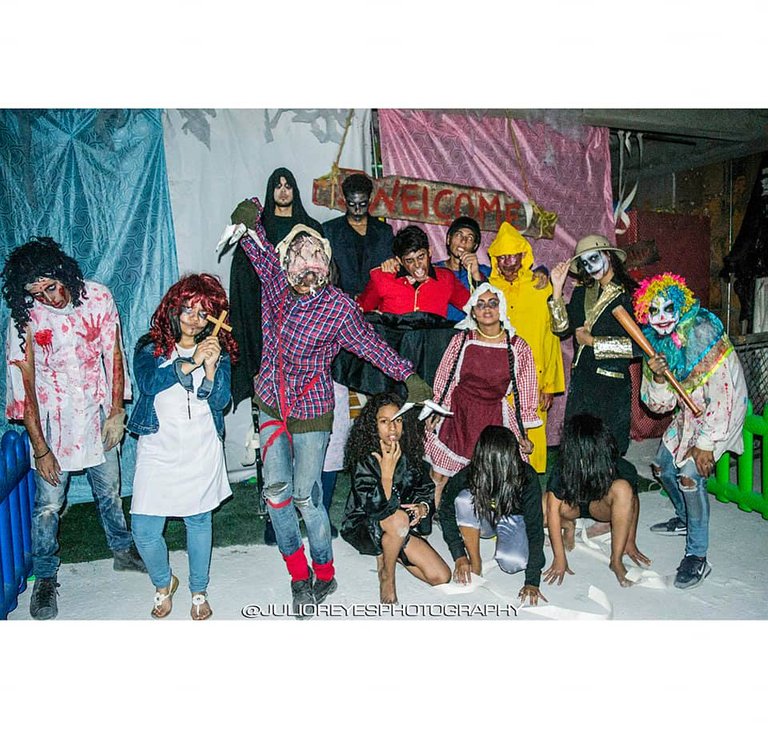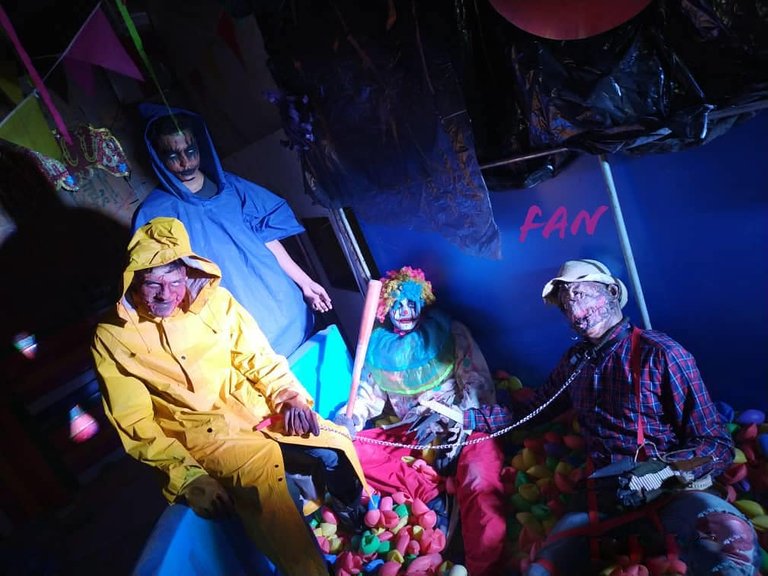 ---
Photos 1, 2, 3, 4 are property of Photographer Julio Reyes from the city of Cumaná. They were extracted by his Facebook and he gave me permission to publish them.
The photos of Fabian Andueza that says "Fan" I have permission to use and were extracted from his Facebook.
The video is my property
---

---
▶️ 3Speak
---
---