Reaccionando al video de "La Vida Mejor" por La Vida Boheme + Análisis
Hello Hive Community!
---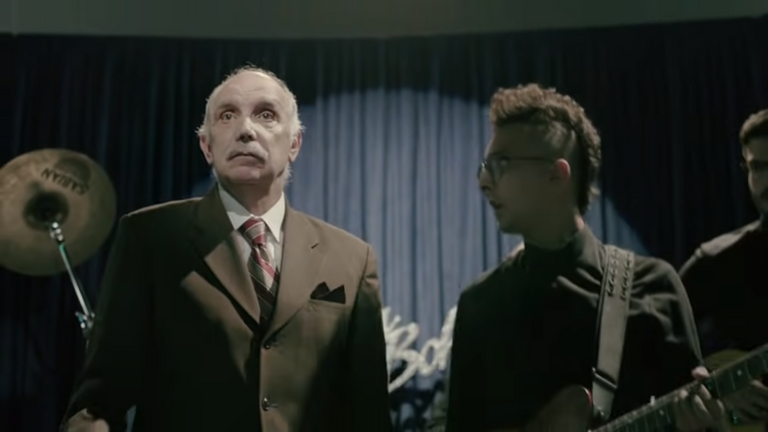 ---
Esta es mi primera vez haciendo una video reacción, así como hacen la mayoría de los youtubers que se dedican hacer un video análisis sobre la canción y la interpretan. Me gustaría hacerlo en un video que, en un escrito, pero aun no tengo un aro de luz que en cuanto lo tenga me pongo en eso. En fin, lo curioso de esto es que lo tenía pensado hacer antes de llegar a Hive así que lo voy a volver a recrear. Acompáñame.
Citare por acá una interpretación mía con frases ilustres de la canción "La vida mejor" de los talentosos jóvenes "La Vida Boheme"; para así poder desahogar y sacar por dentro la idea vieja y nueva que tengo de mi país que me vio crecer por 20 años, Venezuela.
This is my first time doing a video reaction, as most of the youtubers do, they do a video analysis of the song and interpret it. I would like to do it in a video that, in a writing, but I still don't have a light ring that as soon as I have it I'll get on that. Anyway, the funny thing about this is that I had planned to do it before I got to Hive so I'm going to recreate it again. Join me.
I will quote here an interpretation of mine with illustrious phrases of the song "La vida mejor" of the talented young people "La Vida Boheme"; so I can unburden and get out inside the old and new idea I have of my country that saw me grow up for 20 years, Venezuela.
---
"¿Cómo va a ser, la vida mejor? Yo pregunte, nadie respondió" | "How is it going to be, the better life? I asked, no one answered".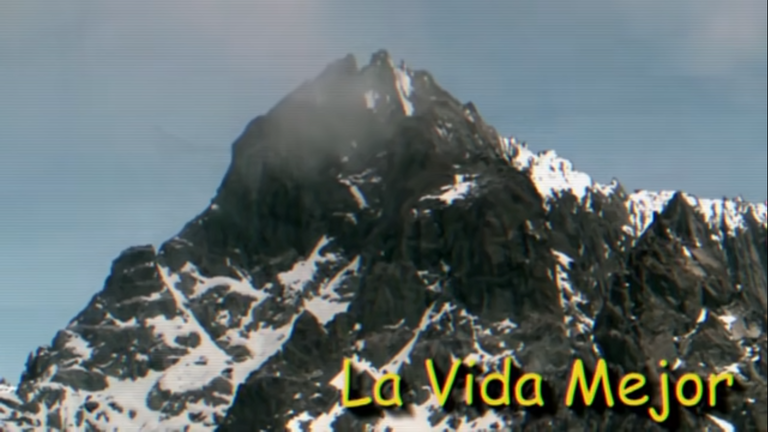 ---
Primero, la canción comienza y quien interpreta la canción es Miguel Angel Landa, quien es un icono de la Venezuela de antes, representa lo que fueron los momentos más emblemáticos de la historia de Venezuela. Por eso empieza aparecer las misses, los bailes típicos con aquella energía fuerte de antes, las orquestas y las misses. Yo pienso que Miguel Angel Landa representa al país entero en el video y la señora somos nosotros los venezolanos que lo estamos escuchando.
First, the song begins and who interprets the song is Miguel Angel Landa, who is an icon of the Venezuela of yesteryear, representing what were the most emblematic moments in the history of Venezuela. That is why the misses begin to appear, the typical dances with that strong energy of the past, the orchestras and the misses. I think that Miguel Angel Landa represents the whole country in the video and the lady is us Venezuelans who are listening to him.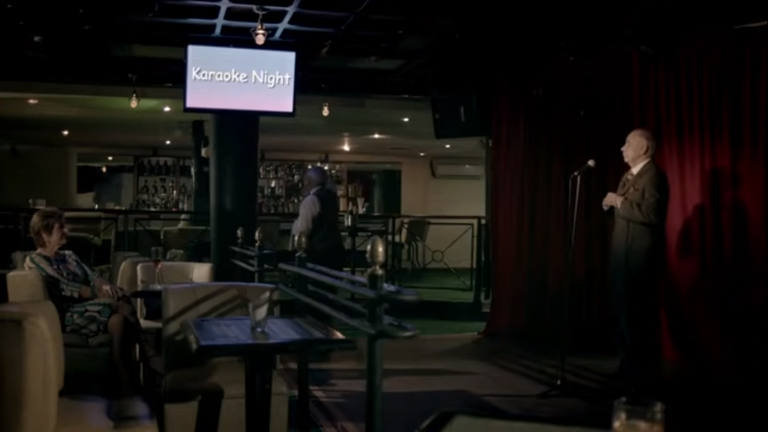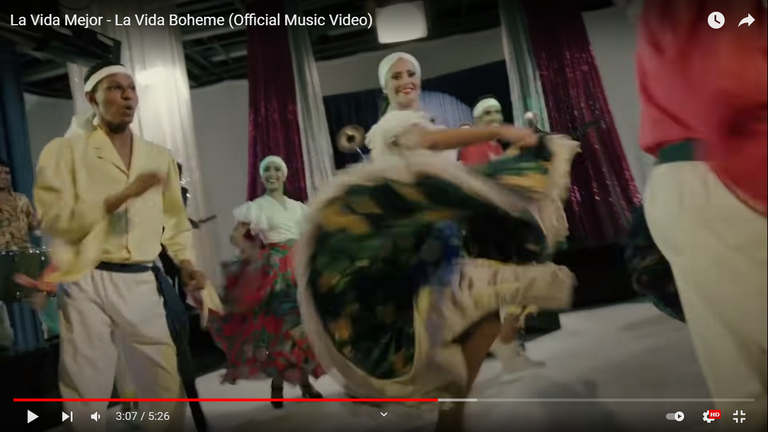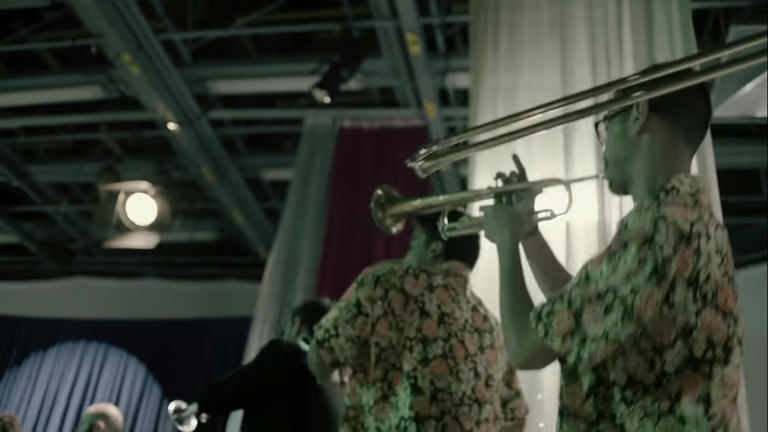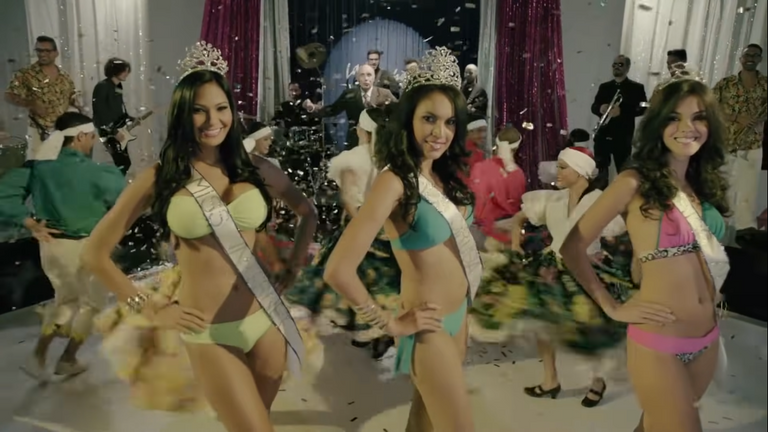 ---
La frase "¿Cómo va a ser, la vida mejor? Yo pregunte, nadie respondió" Se refiere a que, llevamos 21 años viendo como 2 partidos políticos viven repitiendo las mismas promesas y nunca las cumplen. La situación sigue igual, siguen apostando por una democracia que ya no existe y que no hay nadie quien repare todo el daño que le han ocasionado al país y quien hace un país es su gente; sus ciudadanos quien se pregunta ¿Cómo va a ser, la vida mejor?
The phrase "How is life going to be better? I asked, nobody answered" refers to the fact that we have been watching for 21 years how two political parties keep repeating the same promises and never fulfill them. The situation remains the same, they continue to bet on a democracy that no longer exists and there is no one to repair all the damage they have caused to the country and who makes a country is its people; its citizens who ask themselves: "How will life be better?
---
"¿Cómo no voy a llorar, si tú te vas no te hare falta?" | "How can I not cry, if you go away I won't miss you?"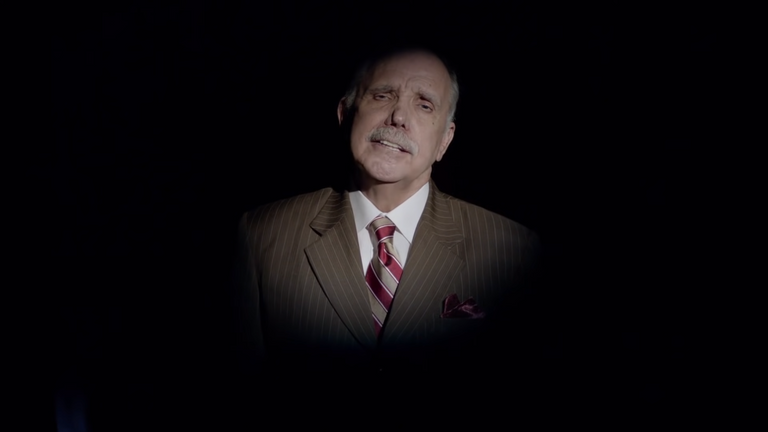 Ese sentimiento agridulce que sentimos muchos de los venezolanos cuando nuestros seres más queridos y cercanos se fueron del país. Por eso, al final del video desaparece todos esos recuerdos emblemáticos que representan a la Venezuela de antes y se apagan las luces donde Miguel Angel Landa canta el siguiente verso "Tanto, tanto que iba a ser, y me quede en un canto, canto y no sé si moriré esperando tu volver, o viviré para recibirte con un café" "¿Cómo no voy a esperar?, ¿Cómo no voy a esperarte?, Esperarte, Esperanza, ¿Cómo no voy a esperar, si tú te vas?"
En este momento, encienden las luces y la señora ya no está más, como todos los venezolanos que emigraron del país y Landa como Venezuela solo se ríe y dice "Mañana..." como esperando lo que será.
That bittersweet feeling that many of us Venezuelans feel when our nearest and dearest left the country. That is why, at the end of the video all those emblematic memories that represent the Venezuela of before disappear and the lights go out where Miguel Angel Landa sings the following verse "So much, so much I was going to be, and I stayed in a song, I sing and I do not know if I will die waiting for your return, or I will live to welcome you with a coffee" "How can I not wait, how can I not wait for you, Wait for you, Esperanza, How can I not wait, if you are leaving?"
At this moment, they turn on the lights and the lady is no longer there, like all Venezuelans who emigrated from the country and Landa like Venezuela just laughs and says "Tomorrow..." as if waiting for what will be.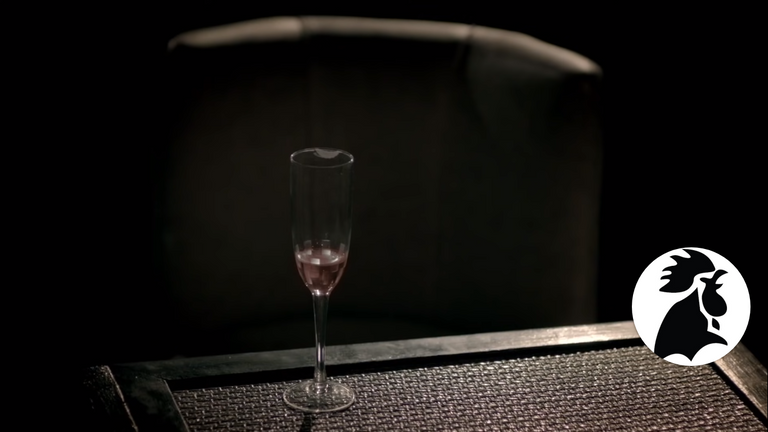 ---
---
The photos are my own taken from a screenshot of the original video

.
---

---
---