My hope with ReneDesses Active Moisturizing Emulsion and BioOrganic Sunscreen
💕 Hello Hive Community! 💕
---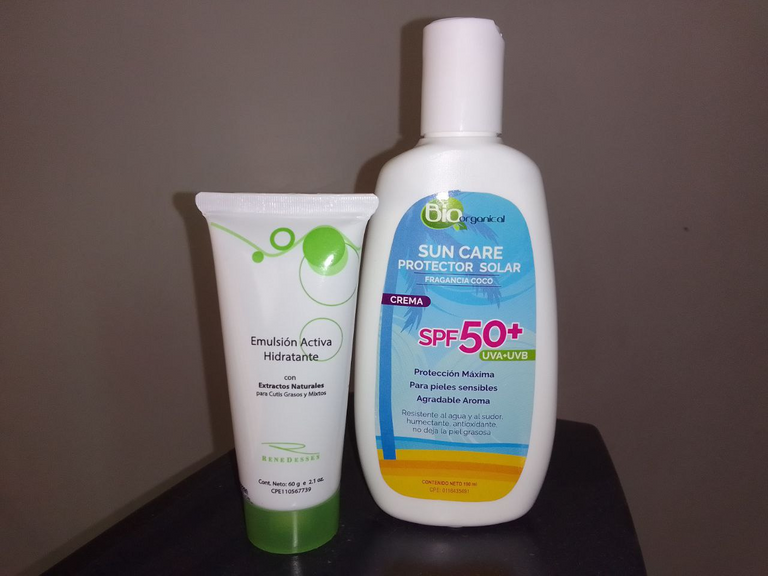 ---
Hace días decidí comprar un protector solar y una crema hidratante para mi rostro ya que lo necesitaba mucho, porque mi rostro es muy sensible cuando me expongo mucho al sol por lo que se reseca y también se pone grasosa, diría que mi tipo de piel es mixta. @Lucianav me recomendó un protector solar excelente y una crema hidratante, así que fui a farmatodo a comprar.
Days ago I decided to buy sunscreen and a moisturizer for my face as I needed it very much because my face is very sensitive when I expose myself to the sun a lot so it gets dry and it also gets oily, I would say that my skin type is a combination. @Lucianav recommended me an excellent sunscreen and moisturizer, so I went to farmatodo to buy them.
---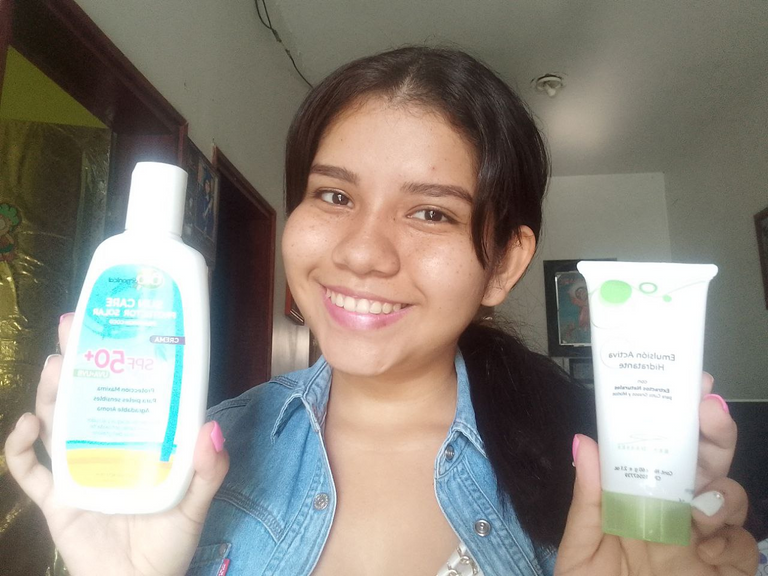 ---
Hoy les hablare sobre mi experiencia con estos productos de Skincare por así decirlo, me emociona mucho contarles ya que es mi primera vez hablando sobre estos productos que ayudan mucho a nuestro rostro, en especial el mío. Como sabrán, sufro de hipotiroidismo y mis hormonas a veces no funcionan muy bien por lo que sucede ese descontrol.
Today I will talk about my experience with these Skincare products so to speak, I am very excited to tell you since it is my first time talking about these products that help a lot to our face, especially mine. As you may know, I suffer from hypothyroidism and my hormones sometimes don't work very well so that's why I have this lack of control.
---
Emulsión Activa Hidratante de ReneDesses || ReneDesses Moisturizing Active Emulsion
Para cutis grasos y mixtos || For oily and combination skin
---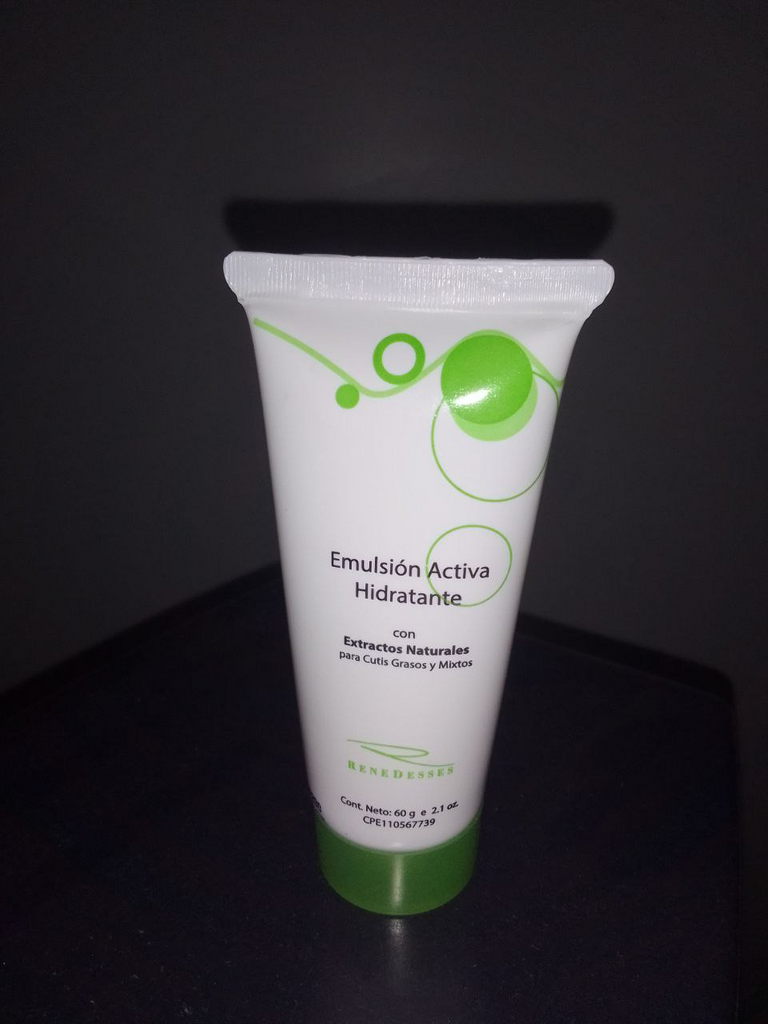 ReneDesses es una marca Venezolana y es fabricado por Laboratorios Bayer. Esta crema hidratante es perfecta para pieles grasas, súper económica, la podemos conseguir en farmatodo. Contiene ingredientes naturales como la caléndula, girasol y salvia. Me encanta porque su textura es delicada, perfecta para mi piel sensible. Te deja la cara matte pero hidratada.
ReneDesses is a Venezuelan brand and is manufactured by Bayer Laboratories. This moisturizer is perfect for oily skin, super economical, we can get it in farmatodo. It contains natural ingredients such as calendula, sunflower, and sage. I love it because its texture is delicate, perfect for my sensitive skin. It leaves your face matte but moisturized.
---
---
Protector Solar en Crema Bio Organical ||Bio Organical Sunscreen Cream
Piel Suave e Hidratada con Filtro Solar || Smooth and Moisturized Skin with Sunscreen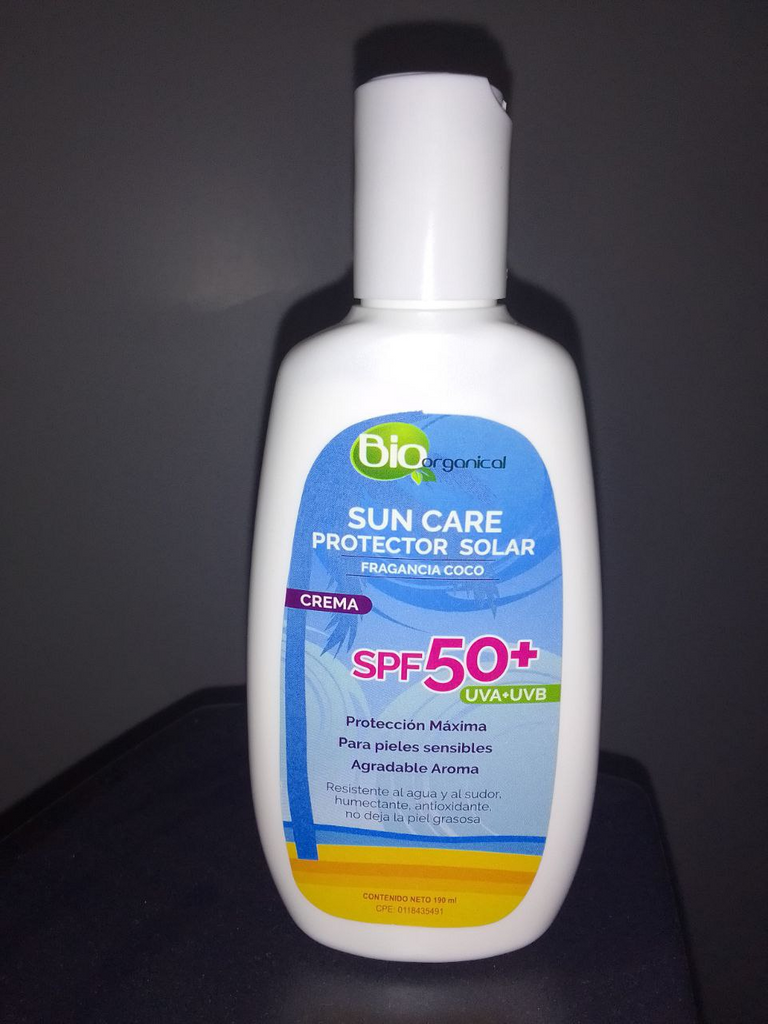 ¿Sabías que los dos tipos de rayos solares que llegan a la superficie terrestre se llaman UVA y UVB? Vamos con las curiosidades que son importantes y luego les comento más sobre este producto.
UV significa rayos ultravioletas y la diferencia entre UVA y UVB es que los rayos UVA son los culpables de que nuestro rostro tenga manchas oscuras, líneas de expresión y arrugas.
Por otro lado, los rayos UVB ocasionan quemaduras en nuestro rostro, así mismo, ocasionando daños. De igual manera, este protector solar en crema protege sobre estos rayos solares UVA+UVB, esto fue lo primero que me dijo mi mamá antes de comprarlo, que debía usar un protector solar que protegiera contra los rayos ultra violetas.
Did you know that the two types of sun rays that reach the earth's surface are called UVA and UVB? Let's go with the curiosities that are important and then I will tell you more about this product.
UV means ultraviolet rays and the difference between UVA and UVB is that UVA rays are the culprits that give our face dark spots, expression lines, and wrinkles.
On the other hand, UVB rays cause burns on our faces, thus causing damage. Likewise, this cream sunscreen protects against these UVA+UVB rays, this was the first thing my mom told me before I bought it, that I should use a sunscreen that protects against ultraviolet rays.
---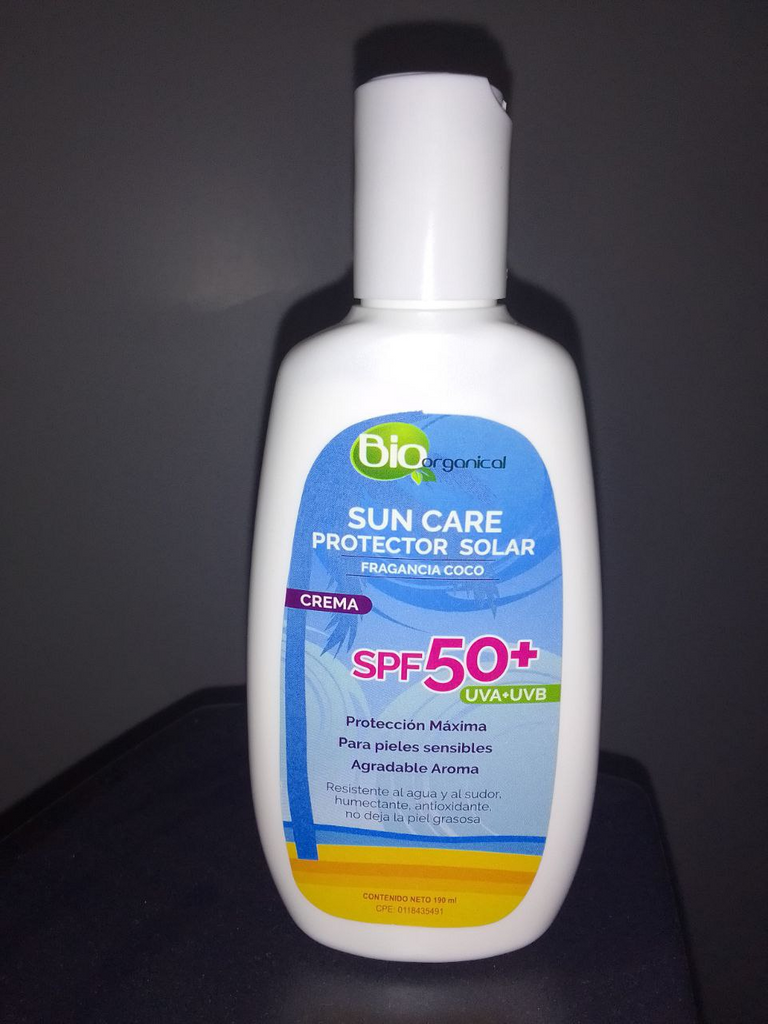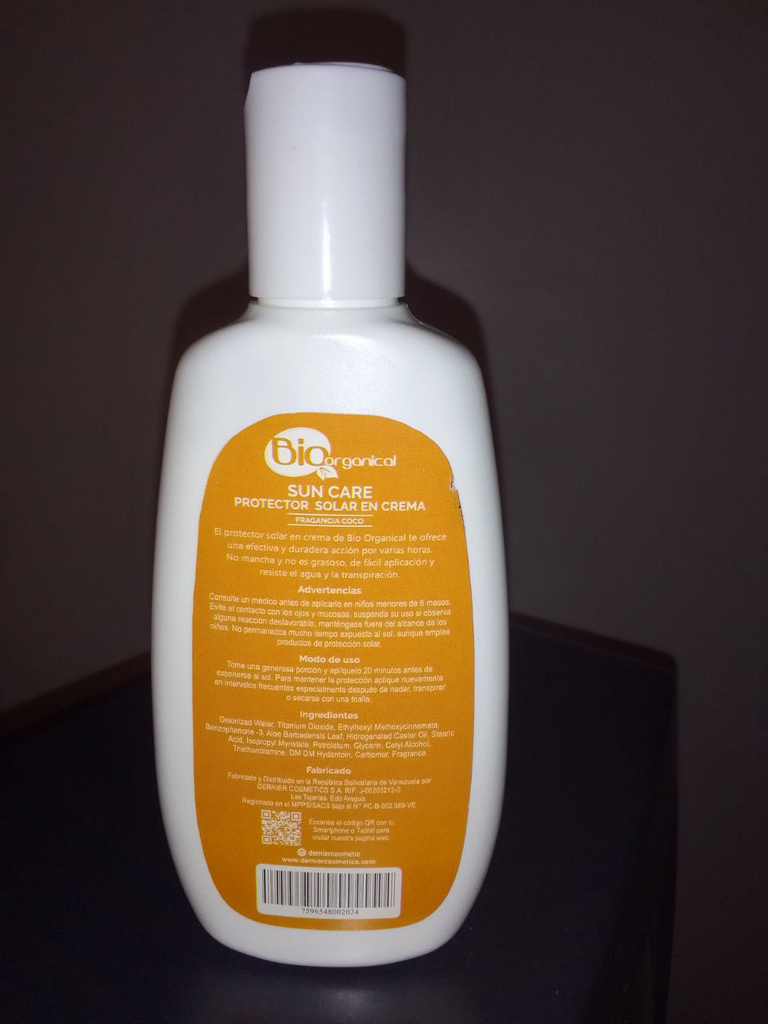 No mancha y no es grasoso, de fácil absorción y se aplica 20 minutos antes de exponerse al sol. Me encanta por su fragancia a coco, te deja la cara matte y súper hidratada.
It is non-staining and non-greasy, easily absorbed, and applied 20 minutes before sun exposure. I love its coconut fragrance, it leaves your face matte and super hydrated.
---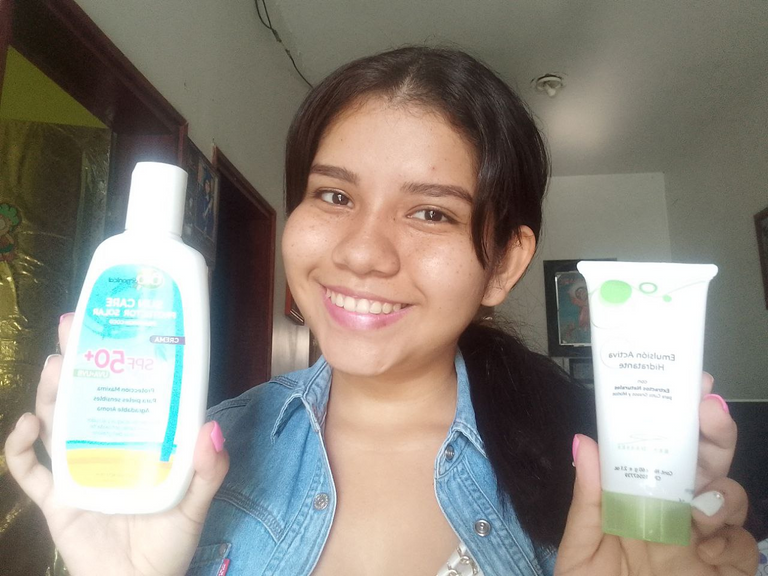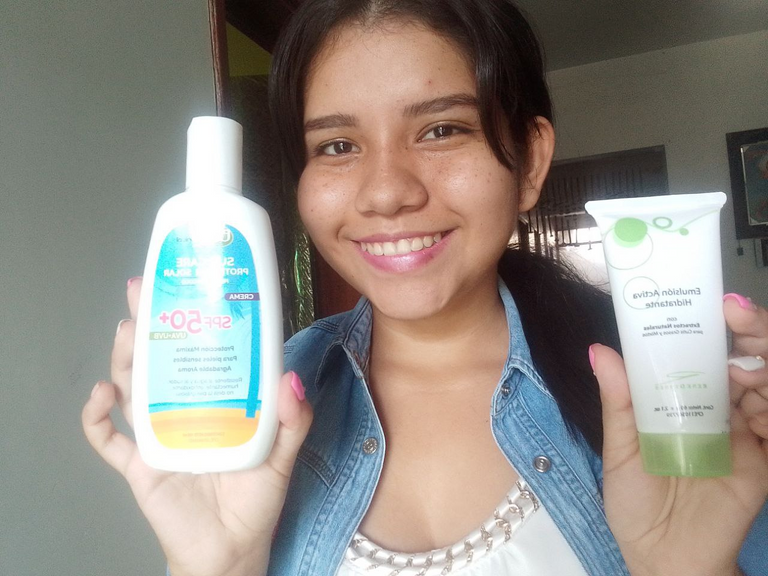 ---
Espero más adelante comprar el protector solar umbrella ya que mi dermatólogo me lo receto hace años, pero por la situación del país se puso muy caro, pero aspiro reunir para comprarlo porque me funciona muy bien. Siempre consulten a su dermatólogo, tomen agua y cuídense mucho sus pieles. ¡Espero les haya gustado, nos vemos en un próximo post!
I hope to buy the umbrella sunscreen later because my dermatologist prescribed it to me years ago, but due to the situation of the country it became very expensive, but I hope to gather enough money to buy it because it works very well for me. Always consult your dermatologist, drink water, and take care of your skin, I hope you liked it, see you in the next post!
---
The photos are my property taken by my Realme C11

---
---