7 Attitudes of Vibrational Intelligence [ENG-ESP]
---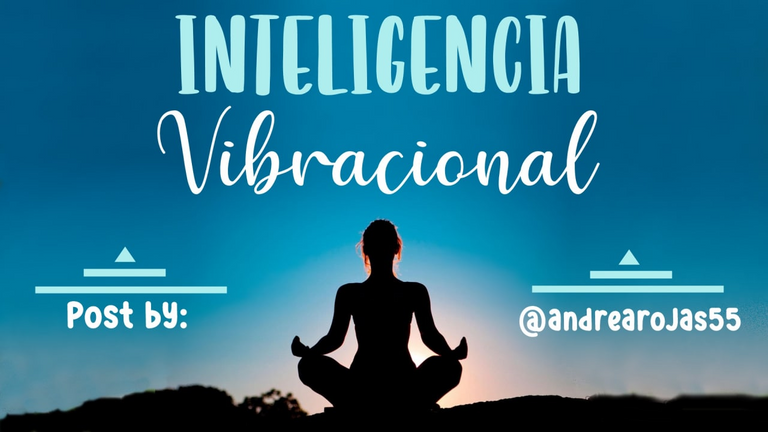 ---
La inteligencia Vibracional consiste en la capacidad de conectar con tu ser, aceptar y amarlo mediante una actividad a poner en práctica de 7 actitudes cada día de la semana. Es un modelo creado por Francisco Giménez.
Vibrational intelligence consists of the ability to connect with your being, to accept and love it through an activity to put into practice 7 attitudes every day of the week. It is a model created by Francisco Giménez.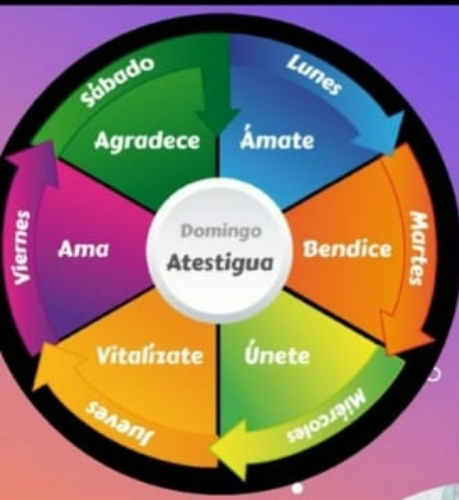 Source
---
Esto son seminarios, sin embargo, la mamá de @jesarestg que es una gran amiga y fue mi profe, me compartió los conocimientos. El día lunes es de amar ese ser que hay en ti, no es lo físico sino tu interior por lo cual me dió la tarea de escribir cuáles son esas cosas que hay en mi ser así que hoy les compartiré para que también lo hagas.
These are seminars, however, @jesarestg's mom, who is a great friend and was my teacher, shared her knowledge with me. Monday is about loving that being that is in you, it's not the physical but your inner self so I have given the task of writing what are those things that are in my being so today I will share with you so you can do it too.
---
Dia Lunes | Day Monday
13/09/2021
Amo ser bondadosa
Amo ser respetada
Amo ser honesta
Amo ser empática
Amo ser amable
Amo ser carismática
Amo ser simpática
Amo ser cariñosa
Amo ser valiente
Amo ser inteligente
Amo ser positiva
Amo ser madura
Amo ser tranquila
Amo ser noble
Amo ser espiritual
Amo ser creativa
Amo ser apasionada
Amo ser transparente
Amo ser paciente
Amo ser generosa
Amo ser fuerte
I love to be kind
I love to be respected
I love to be honest
I love to be empathic
I love to be kind
I love to be charismatic
I love to be sympathetic
I love to be affectionate
I love to be brave
I love to be intelligent
I love to be positive
I love to be mature
I love to be calm
I love to be noble
I love to be spiritual
I love to be creative
I love to be passionate
I love to be transparent
I love to be patient
I love to be generous
I love being strong
---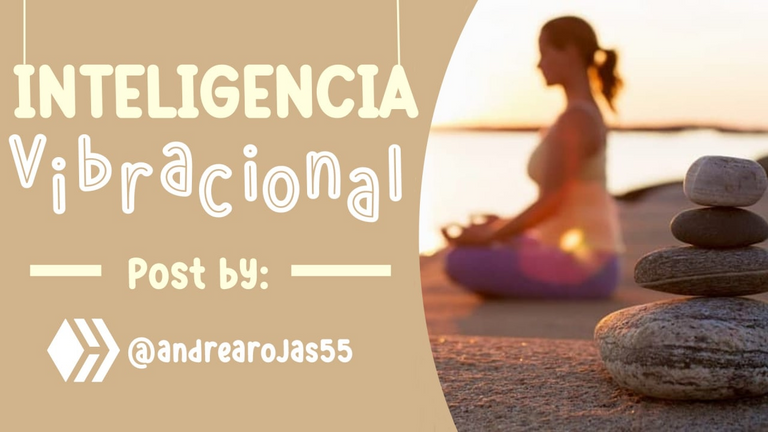 ---
Estos las 21 cosas que amo de mi ser, de lo que realmente soy y de lo que nunca quiero dejar de ser. Con ayuda de la fuente principal que es Dios me apiado de el para ser cada día mejor persona. Así quiero que me recuerden. Son 21 cosas que amo, puedes escribir más, pero hoy es mi cumpleaños donde cumplo 21 años de vida.
These are the 21 things I love about myself, what I really am and what I never want to stop being. With the help of the main source which is God, I take pity on him to be a better person every day. This is how I want to be remembered. These are 21 things I love, you can write more, but today is my birthday where I turn 21 years of life.
---
The images are of my property made in PhotoScape
---

---
---