Pursuing the life I always dreamed of |Ladies of Hive Contest #52| {ESP/ENG}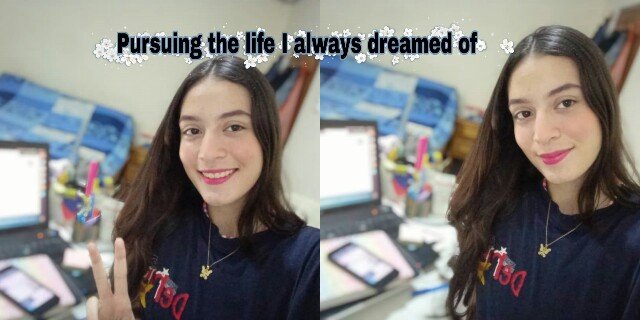 Imagen diseñada en PicsArt por @andrea.carolina

🐝¡Hola queridos hivers!🐝 Espero hayan tenido un excelente sábado y se encuentren muy bien. Yo súper feliz de traerles mi participación en el concurso semanal de Ladie of Hive, respondiendo las preguntas de esta ocasión que están bastante interesantes.
No se sí les ha pasado que en ocasiones piensan que pasaría si fuesen cualquier cosa diferente a la que son ahora o si hubiesen cumplido eso que soñaron cuándo eran pequeños, y cómo la vida nos lleva a veces por caminos distintos. Bueno exactamente de eso quiero hablarles hoy un poco.


🐝Hello dear hivers! 🐝 I hope you had a great Saturday and are feeling great. I am very happy to bring you my participation in the weekly contest of Ladie of Hive, answering the questions of this occasion that are quite interesting.
I don't know if it has happened to you that sometimes you think what would happen if you were anything different than you are now or if you had fulfilled that dream you had when you were little, and how life sometimes takes us down different paths. Well, that's exactly what I want to talk to you about today.



1• ¿Eres quién quieres ser? ¿Sueñas con ser otra cosa o te acomodarse en una vida que sólo te llevó...?
Creo que realmente uno vive su vida siempre llena de sueños, metas y muchas cosas por cumplir. Cuando eres más pequeño te gusta experimentar, crear e imaginar un mundo totalmente distinto y lleno de grandes cosas. Sin embargo, hay veces que con lo que uno juega o sueña no es lo que realmente termina desempeñando o siendo. Yo desde chiquita recuerdo que mencionaba muchas cosas que quería ser, entre ellas " bailarina, chef, veterinaria, abogada, etc". Y ¿adivinen qué? Ninguna de esas cosas actualmente me gustan, ni me veo en eso, puede que como hobbie pero como carrera a desempeñar no. Por otra parte, a medida que uno crece va demostrando y desarrollando gustos y nuevos intereses de acorde a su personalidad. Es ahí cuando desde muy pequeña también demostré mi amor por las cámaras, la radio, y la televisión, además de tener una personalidad bastante coqueta y siempre dispuesta a posar. En ese punto entra lo que seré y soy hoy en día, o para lo que básicamente me voy a formar; ser Comunicadora en lenguajes audiovisuales y modelo. Básicamente, puede que de pequeña haya soñado cosas distintas pero el tiempo y la vida me llevó a conseguir realmente con lo que me identificara y con lo que no dudaría en ejercer en un futuro.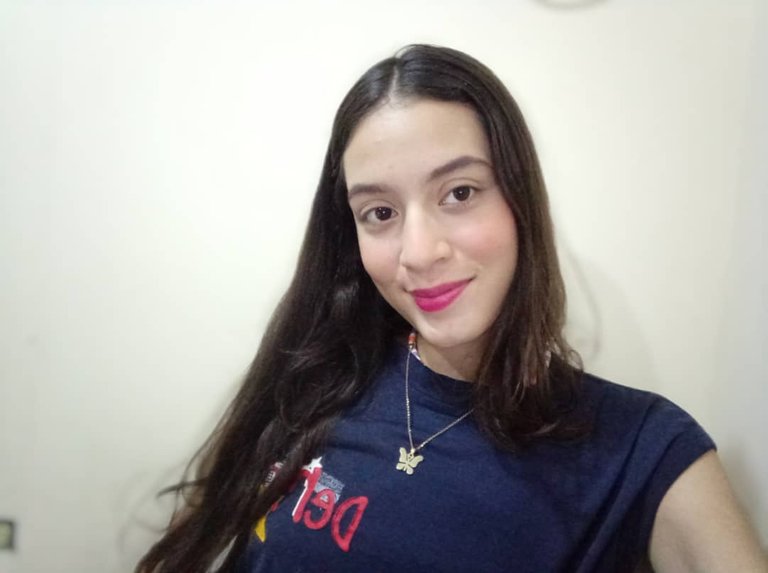 1- Are you who you want to be, do you dream of being something else or do you settle in a life that only took you...?
I think you really live your life always full of dreams, goals and many things to accomplish. When you are younger you like to experiment, create and imagine a totally different world full of great things. However, there are times when what you play with or dream about is not what you actually end up doing or being. As a little girl I remember mentioning many things I wanted to be, among them "dancer, chef, veterinarian, lawyer, etc". And guess what? I don't like any of those things today, nor do I see myself doing them, maybe as a hobby but not as a career. On the other hand, as you grow up you show and develop tastes and new interests according to your personality. That's when from a very young age I also showed my love for cameras, radio and television, besides having a very flirtatious personality and always ready to pose. That's where what I will be and am today, or what I will basically be trained for; to be a communicator in audiovisual languages and model. Basically, I may have dreamed of different things as a child but time and life led me to really get what I identified with and what I would not hesitate to practice in the future.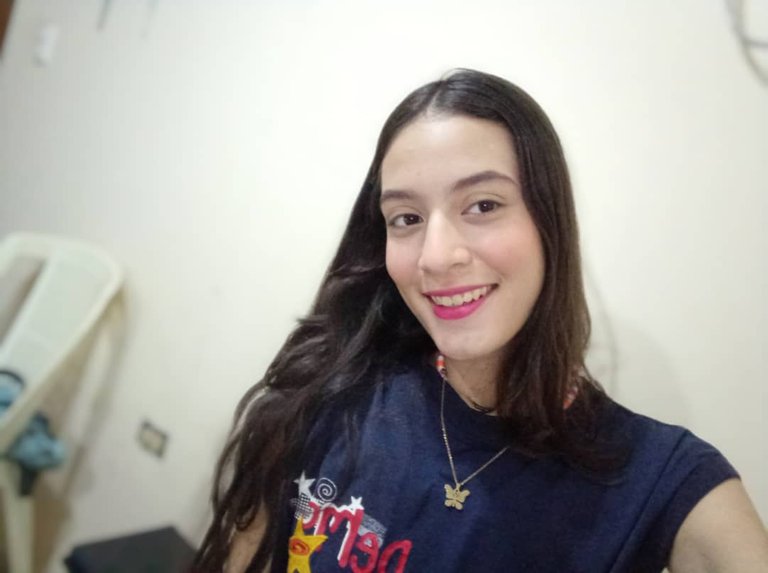 2• ¿Cómo has mejorado cómo resultado de la experiencia año largo de los años? ¿Te impulsó la pasión, un sueño, o la familia que te dirigió?
Creo que he mejorado en el aspecto de que poco a pocohe entendido que para luchar por lo que quieres debes seguir un ritmo "sin prisa pero sin pausa" cómo me dijo hace poco @aurodivys. Y creanme he mejorado al darme cuenta que los límites están sólo en la mente. Y con respecto a lo que me impulsó es una mezcla de todo, la pasión por ver mis sueños más grandes materializados, y mi familia que me ha apoyado y motivado a crecer siempre como persona, a estudiar, a prepararme, pero so de todo a ser lo que yo quiero ser, siempre y cuándo sea de la mejor manera posible.


2- How have you improved as a result of the experience over the years? Were you driven by passion, a dream, or the family that led you?
I think I have improved in the aspect that little by little I have understood that to fight for what you want you must follow a rhythm "without haste but without pause" as @aurodivys told me recently. And believe me I have improved by realizing that the limits are only in the mind. And with respect to what drove me is a mixture of everything, the passion to see my biggest dreams come true, and my family that has supported me and motivated me to always grow as a person, to study, to prepare myself, but above all to be what I want to be, as long as it is in the best possible way.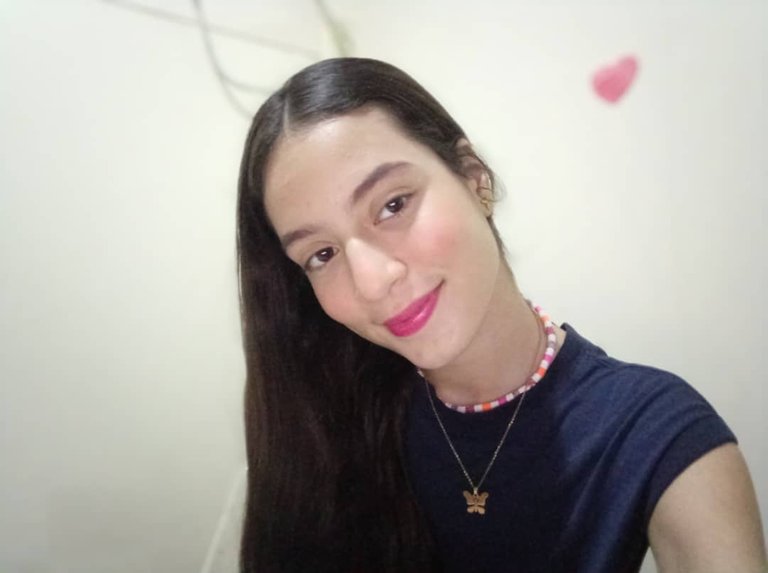 En esta oportunidad me gustaría invitar a @jenycrc a formar parte de la comunidad de Ladies of Hive y participar en alguno de sus concursos semanales.
In this opportunity I would like to invite @jenycrc to be part of the Ladies of Hive community and participate in one of their weekly contests.
¡Gracias por leer!
Thanks for reading!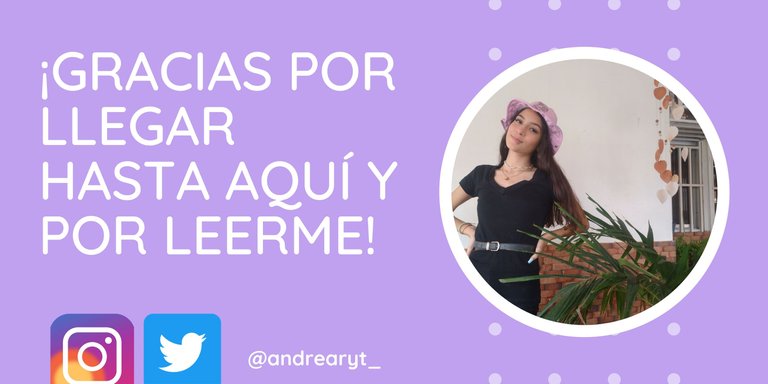 Todas las fotos son de mi propiedad y mis diseños hechos en Canva y PicsArt
Fuente de los separadores
---
---