I will give you flowers on the day of my death [ENG-ESP]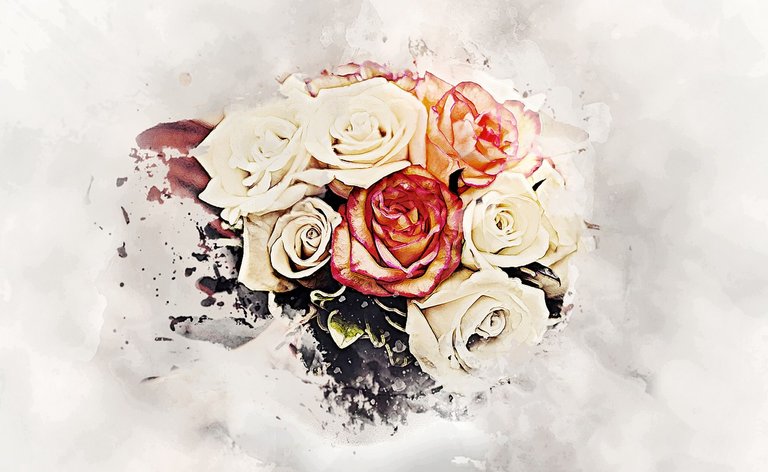 No me comía las uñas hasta que la ansiedad llegó. Me golpeó como un rayo en la cabeza, que me reseteó todo y me transformó.
Llegó con una sentencia clara: me dejaba. Se iba, pero sin una respuesta. Sin un por qué. De la noche a la mañana. En medio de la sala, apareció con sus maletas y soltó el: "Carmina, ya no te quiero. Quédate con el apartamento y lo que transferí a tu cuenta".
Ya no me quería.
NO ME QUERÍA.
Yo solo pregunté ¿Qué hice? Pero, él solo se encogió en hombros y me dijo: "Me está esperando el taxi abajo".
Así, seis años de matrimonio se fueron por el desagüe y la ansiedad se instaló en mi garganta.
Él, Samuel, el hombre más bueno, puro y tranquilo que he conocido en la vida, se iba.
¿Y por qué? Si yo era perfecta. Le cocinaba, limpiaba y acompañaba a donde quisiera. También le daba buen sexo. No me esperé que hiciera eso. Digo, dejarme. En medio de la sala de nuestro apartamento, con las luces apagadas y un silencio abrumador. No luego de una tarde tan perfecta como la de ayer.
I wasn't biting my nails until the anxiety hit. It hit me like a bolt of lightning in the head, which reset everything and transformed me.

It came with a clear sentence: he was leaving me. He was leaving, but without an answer. Without a why. Overnight. In the middle of the room, he appeared with his suitcases and blurted out: "Carmina, I don't love you anymore. Keep the apartment and what I transferred to your account."

He didn't love me anymore.

HE DID NOT LOVE ME.

I just asked, "What did I do? But, he just shrugged his shoulders and said, "The cab is waiting for me downstairs".

So, six years of marriage went down the drain and anxiety settled in my throat.

He, Samuel, the nicest, purest, quietest man I've ever known, was leaving.

Why should he? I was perfect. I cooked for him, cleaned for him, and escorted him wherever he wanted. I also gave him good sex. I didn't expect him to do that. I mean, leave me. In the middle of the living room of our apartment, with the lights off and an overwhelming silence. Not after an evening as perfect as yesterday.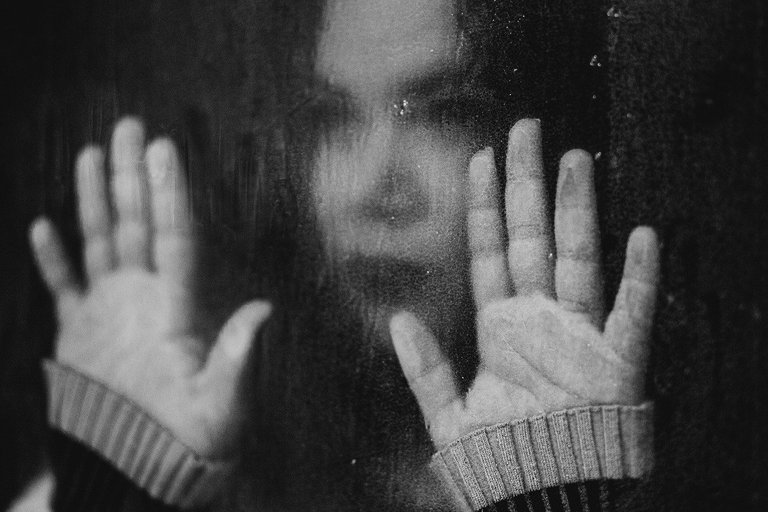 Samuel y yo teníamos una vida perfecta. Él era inversionista de una herencia que le quedó de su horrible historia familiar. Me conoció en el colegio y, desde entonces, todo fue perfecto.
Me dio todo. Pero, a la vez, me dejó sin nada. Porque... dijo algo de dinero. Pero, solo lo estoy entendiendo ahora, horas después. Me dejó... con dinero.
Corro al teléfono y abro el banco con desesperación. Ingreso la clave casi sin mirar Sam7867. Me duele caer en conciencia del significado de esa clave. Pero luego la cantidad me golpea: 20.000 dólares. Actualizo la página.
20.000 dólares.
Una idea se me instala en la cabeza. Una aterradora.
Me dejó por culpa. Porque, si no fuera así, ¿Por qué me da dinero?
Hiperventilo.
Me lanzo al suelo e hiperventilo.
Él tiene otra mujer. Todo encaja en mi cabeza y me golpea el corazón.
Samuel and I had a perfect life. He was an investor in an inheritance left over from his horrible family history. He met me in high school and from then on, everything was perfect.

He gave me everything. But, at the same time, he left me with nothing. Because... he said something about money. But, I'm only understanding it now, hours later. He left me... with money.

I run to the phone and open the bank in desperation. I enter the password almost without looking at Sam7867. It pains me to fall into awareness of the meaning of that password. But then the amount hits me: $20,000. I refresh the page.

$20,000.

An idea settles in my head. A terrifying one.

He left me out of guilt. Because, if he wasn't, why is he giving me money?

I hyperventilate.

I drop to the floor and hyperventilate.

He has another woman. It all clicks in my head and hits my heart.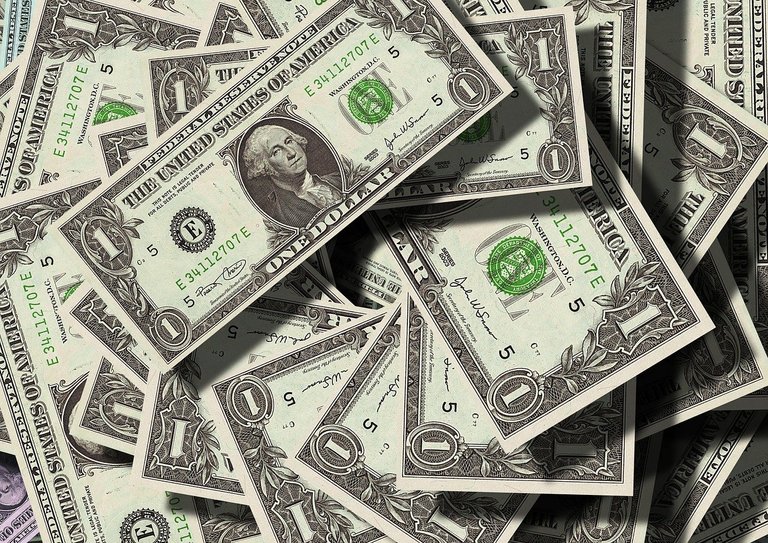 Pixabay - Geralt
Ayer llegó a casa temprano. Yo estaba viendo Disney + en la sala. Él llegó y me besó. Fue un beso apasionado. Con lo que me parecía pasión, pero ahora entiendo como furia.
Pregunté si todo estaba bien, pero él solo se sentó a mi lado, se quitó los zapatos de vestir, aflojó su corbata y me preguntó "¿Qué estamos viendo?"
Así que se sentó toda la tarde a mi lado a comer palomitas de maíz y ver la películ Red. Sí. Mi marido, el inversionista serio de la bolsa de valores, estaba a mi lado riendo y contando historias de su adolescencia.
Hasta me dijo que pidiera comida por una app para la cena. Y cuando me avisaron que estaban llegando, se puso las chanclas y bajó.
Pero, en ese momento, su teléfono empezó a sonar como loco y...
La curiosidad mató al gato. Es la enemiga de toda relación.
Llegaron varios mensajes de Whatsapp que no abrí. Solo vi desde su pantalla bloqueada como diferentes números le mandaban fotos, enlaces y solo un número conocido decía: "Hoy se cumple el plazo".
El nombre del contacto era: S&S 😘
¿El plazo para qué?
Y cuando Samuel entró y vio que tenía su teléfono en mi mano, voló hacia mí y me lo arrebató.
No me dio tiempo de preguntar nada. Solo me miró y dijo: "No me esperes".
Y yo me quedé temblorosa viendo cómo se ponía los zapatos y se llevaba su hamburguesa.
Cuando volvió, solo hizo maletas y dijo eso.
¿Y si se cumplía el plazo para dejarme? ¿Y si S&S era la abreviatura de Samuel y alguien más?
Tenía que averiguarlo, así que hice lo que toda chica tóxica haría. Abrí sesión en mi movil con su correo gmail, fui a su google maps y me mandó a su ubicación.
Y era un hotel. Un hotel de mala muerte.
Ni siquiera me arreglé. Solo me puse los zapatos y llamé a un uber.
El hombre no habló, pero me miraba nervioso por el retrovisor. Imagínate, recoger en una buena zona de la ciudad a una señorita con el pelo vuelto mierda, los ojos hinchados, en pijama y con un evidente estado de pánico... y llevarla a una mala zona.
No dijo nada y yo no iba a decirle nada.
Solo bajé y cuando estuve en el lugar, un sitio de dos plantas pintado de un verde opaco, no supe qué iba a hacer.
¿Patear de puerta en puerta hasta hallarlo? No era opción. Si iba a hallarlo con una zorra, debía hacerlo bien.
Así que fui con el hombre de recepción y le dije: "Soy la compañera que pidió Samuel Martinez"
El hombre me miró como si huera visto un fantasma y me contestó: "Señora, Samuel Martinez no está registrado en este lugar".
Quedé en shock. Pero, seguí con mi teatro: "Imposible. Me ubicó por tinder y dijo que viniera"
"Señorita, le estoy diciendo que no hay ningún Samuel Martinez aquí"
Creo que el labio me empezó a temblar. Eso y el resto de la cara. Me alejé y me quedé en una esquina del motel aturdida. Sin saber qué hacer.
La farola encendió. Los autos pasaban. La noche caía.
Y yo ahí paralizada. Hasta que lo vi. Un hombre que reconocí salió de una habitación del segundo piso del motel. Llevaba prisa bajando las escaleras de madera. Yo, por instinto, me escondí al entrar en un café que a penas me daba cuenta que estaba ahí.
El hombre pasó con rapidez en su auto y yo me senté en una mesa. Miré el menú casi hiperventilando y una mesera con el seño fruncido se me acercó.
"¿Qué va a pedir?"
"A... ummm... Disculpe..." busqué en mi móvil una foto de nosotros. Se la mostré y pregunté "¿Lo ha visto?"
La mujer afroamericana me miró de arriba a abajo: "¿Eres policía?"
Suspiré.
"Solo una mujer engañada"
Su semblante cambió y me respondió: "Vino esta mañana. Pidió un café y se registró al lado. Parecía nervioso"
"Gracias"
Salí corriendo de ese mugriento lugar. Tenía la certeza así que subí las escaleras del motel, pasé mis manos con nerviosismo por la baranda y toqué la puerta del lugar de donde salió el hombre que se me hacía familiar.
Pero nadie respondió. Así que con decisión giré la perilla. Lo que estaba al otro lado me paralizó...
Era mi Sam... mi Samuel. Tendido en la cama con un balazo en el rostro, rodeado de las flores de la mesa de noche y un cartel en el pecho que decía: "estafador".
Yesterday he came home early. I was watching Disney + in the living room. He came in and kissed me. It was a passionate kiss. With what seemed like passion to me, but now I understand as fury.

I asked if everything was okay, but he just sat next to me, took off his dress shoes, loosened his tie and asked me "What are we watching?"

So he sat next to me all afternoon eating popcorn and watching the movie Red. Yes. My husband, the serious stock market investor, was next to me laughing and telling stories of his teenage years.

He even told me to order food by app for dinner. And when I was alerted that they were coming, he put on his flip-flops and came downstairs.

But, at that moment, his phone started ringing off the hook and....

Curiosity killed the cat. It is the enemy of every relationship.

Several Whatsapp messages came in that I didn't open. I only saw from his blocked screen how different numbers were sending him pictures, links and only one known number said: "Today is the deadline".

The name of the contact was: S&S 😘.

The deadline for what?

And when Samuel walked in and saw that I had his phone in my hand, he flew at me and snatched it away.

He didn't give me time to ask anything. He just looked at me and said, "Don't wait for me."

And I stood trembling watching him put on his shoes and take his hamburger.

When he came back, he just packed up and said that.

What if he was on deadline to leave me? What if S&S was short for Samuel and someone else?

I had to find out, so I did what every toxic girl would do. I logged into my cell phone with her gmail email, went to her google maps and it sent me to her location.

And it was a hotel. A crappy hotel.

I didn't even get dressed up. I just put on my shoes and called an uber.

The man didn't speak, but looked nervously at me in the rear view mirror. Imagine, picking up in a nice part of town a lady with her hair turned shitty, her eyes puffy, in her pajamas and in an obvious state of panic... and taking her to a bad area.

She didn't say anything and I wasn't going to say anything to her.

I just went downstairs and when I was in the place, a two-story place painted a dull green, I didn't know what I was going to do.

Kick from door to door until I found him? That wasn't an option. If I was going to find him with a slut, I had to do it right.

So I went to the man at the front desk and said, "I'm the roommate Samuel Martinez asked for."

The man looked at me as if he had seen a ghost and replied, "Ma'am, Samuel Martinez is not registered at this place."

I was shocked. But, I continued with my theater: "Impossible. He located me by tinder and said to come".

"Miss, I'm telling you there is no Samuel Martinez here."

I think my lip started to tremble. That and the rest of my face. I walked away and stood in the corner of the motel in a daze. Not knowing what to do.

The streetlight came on. Cars drove by. Night was falling.

And I stood there paralyzed. Until I saw him. A man I recognized came out of a room on the second floor of the motel. He was hurrying down the wooden stairs. I instinctively ducked out of sight as I entered a café that I barely realized was there.

The man sped by in his car and I sat down at a table. I looked at the menu almost hyperventilating and a frowning waitress approached me.

"What are you going to order?"

"A...ummm.... Excuse me..." I reached into my cell phone for a picture of us. I showed it to her and asked "Have you seen it?"

The African American woman looked me up and down, "Are you a cop?"

I sighed.

"Just a deluded woman."

Her countenance changed and she answered me, "She came in this morning. He ordered a coffee and checked in next door. He seemed nervous."

"Thanks."

I ran out of that grimy place. I was certain so I climbed the motel stairs, ran my hands nervously over the railing and knocked on the door of the place where the man who looked familiar came out of.

But no one answered. So I determinedly turned the knob, but what was on the other side paralyzed me....

It was my Sam... my Samuel. Lying on the bed with a bullet in his face and a sign on his chest that read, "hustler."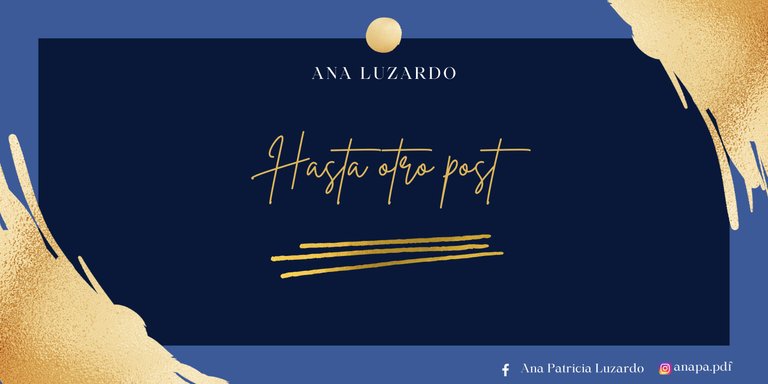 ---
---