Nadie me preparo... A mi jornada laboral | |[ ESP-ENG]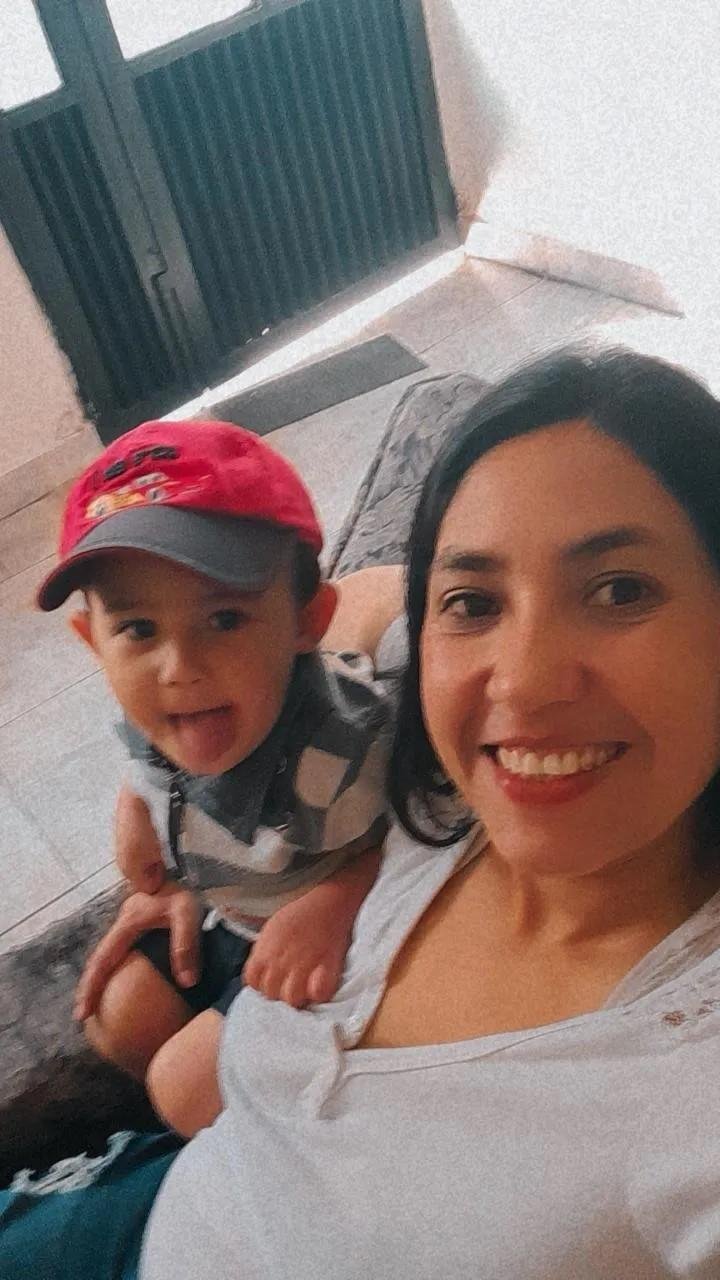 ---
---

---
Cada día existen mas exigencias, pero aprendo a ser mas paciente, entregada y cuidadosa. El Trabajo al que hoy me dedico no tiene pagas salariales, ni descuentos de nomina, pero si momentos agotadores y en oportunidades hasta de lloradera.
Every day there are more demands, but I learn to be more patient, dedicated and careful. The work to which I dedicate myself today has no salary payments, no payroll deductions, but it does have exhausting moments and sometimes even tears.
---
---
Mi trabajo comenzó desde que te tenia en mi pancita, donde usaba todo mi cuerpo para que te formaras, y aun lo sigo usando pues te alimentas de mi pecho y te consiento y arrullo en mis brazos.
My work began since I had you in my belly, where I used my whole body to train you, and I still use it because you feed on my chest and I consent and lull you in my arms.
---
---
Aquí en este nuevo trabajo no hay descanso jejeje... mi jornada laboral se cubre 24 horas al día 7 días de la semana como la cancion de Juan Luis Guerras, aun no tengo vacaciones, mucho menos días feriados, ni las horas de la comida se respetan en muchas oportunidades.
Here in this new job there is no rest hehehe ... my workday is covered 24 hours a day 7 days a week like the song of Juan Luis Guerras, I still do not have vacations, much less holidays, nor lunch hours they are respected many times.
---
---
Mi paga esta cargada de besos,de hermosos instantes de felicidad, momentos de mucha ilusión y de risas. Aquí en esta labor aunque leamos mil escritos de como ser mamá jamas te preparas, cuando lo tienes por primera vez en tus brazos comienza ese reto del día a día, aprendes sobre la marcha y junto a el y/o ella.
My pay is loaded with kisses, beautiful moments of happiness, moments of great enthusiasm and laughter. Here in this work, although we read a thousand writings on how to be a mother, you never prepare yourself, when you have him for the first time in your arms that day-to-day challenge begins, you learn as you go along with him and / or her.
---
---
Cuando mis amistades me preguntan que estoy haciendo y les contesto que ejerzo mi mejor profesión todos me dicen ¡SI! ¿Cuál? y yo les respondo... Pues ser mamá y se ríen y les repito si cuido a mi hijo no todas corren mi suerte de vivir en pandemia criando a mi hermoso hijo.
When my friends ask me what I am doing and I answer that I practice my best profession, they all say YES! Which? And I answer them ... Well, being a mother and they laugh and I repeat to them if I take care of my son, not all of them are lucky enough to live in a pandemic raising my beautiful son.
---
---
El trabajo que ejercemos las mujeres de cuidar nuestro hogar y criar hijos es la labor mas mal pagada y menos considerada, y lo que aun la sociedad no se ha dado cuenta es que es la labor fundamental en la construcción de una mejor sociedad, por ahora entiendo que esto que amo hacer es lo que quiero hacer y seguir haciéndolo bien con AMOR para un HOMBRE grande, de bien, empatico, con valores íntegros y sobre todo para hacer un GRAN HOMBRE FELIZ.
The work that women do to take care of our home and raise children is the most poorly paid and least considered work, and what society has not yet realized is that it is the fundamental task in building a better society, for now I understand that what I love to do is what I want to do and to continue doing it well with LOVE for a great MAN, of good, empathetic, with integrity and above all to make a GREAT MAN HAPPY.
---
---
Sigo compartiendo mis experiencias como mamá, gracias siempre por el apoyo incondicional, @Motherhood una comunidad abierta para todos los papitos, sigamos construyendo, creando y creciendo.
I keep sharing my experiences as a mom, thank you always for the unconditional support, @Motherhood an open community for all daddies, let's keep building, creating and growing.
---
---
Nota||Note

- Las imágenes son de mi propiedad usadas en mis redes sociales con anterioridad.
- The images are of my property used in my social networks previously.
---
---

---
---