Cocinando con y para Camilo | SOPA DE LAGARTO (CARNE) | |[ ESP-ENG]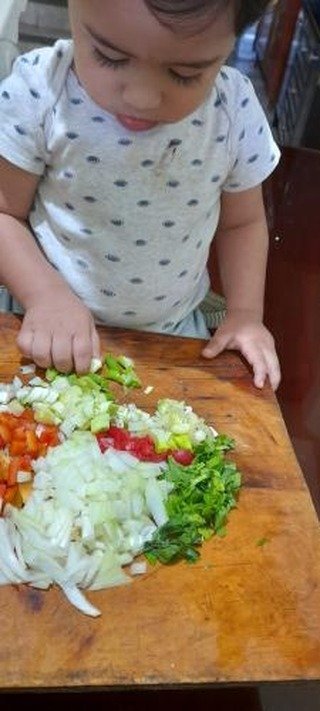 ---
---

---
¡¡¡Hola, hola queridos amigos de @motherhood, es martes de cocinando con Camilo bienvenidos a nuestro post del día!!!
Hello, hello dear friends of @motherhood, it's Tuesday of cooking with Camilo welcome to our post of the day.!!!
---
---
Hoy me he preparado para hacer una rica sopa de lagarto(carne) que ha sido considerado como un manjar; rico en proteína que permite la regeneración de los tejidos, rico en hierro y vitamina D, justo lo que Camilo necesita en este proceso de crecimiento.
Today I prepared myself to make a delicious lizard soup (meat) that has been considered a delicacy; rich in protein that allows the regeneration of tissues, rich in iron and vitamin D, just what Camilo needs in this process of growth.
---
---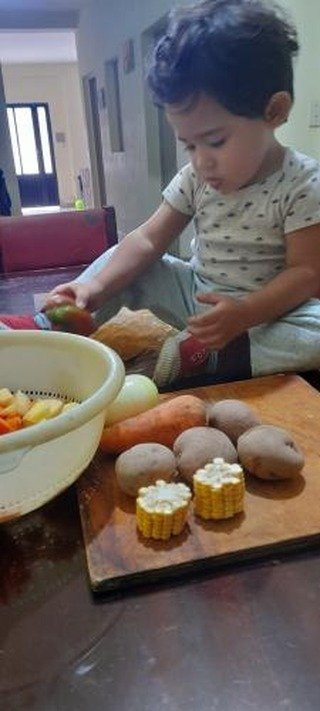 ---
---
La cocina es un lugar muy importante de la casa donde se aprende mucho es una fuente de aprendizaje para Camilo y parte del día las mamás no las pasamos en este lugar, por ende debemos aprovechar para que nuestro niño se llene de cosas bonitas e importante en su vida.
The kitchen is a very important place in the house where you learn a lot, it is a source of learning for Camilo and we moms do not spend part of the day in this place, therefore we must take advantage so that our child is filled with beautiful and important things in his life.
---
---
Bueno y aquí vamos Ingredientes que se necesita para la Sopa:
1/2 kgrs Carne (LAGARTO)
1/2 kgrs de Papas
1 Zanahoria
1/2 kgr de Auyama
1 Apio
2 Yuca
2 Maíz
Para aliñar: sal, cebolla redonda, cebolla en ramas, pimentón, ají dulce, ajo, ajo porro, celeri, cilantro.
Las porciones utilizadas es para una sopa para 4 personas.
---
---
Well and here we go Ingredients needed for the Soup:
1/2 kgrs Beef (LIZARD)
1/2 kgrs of Potatoes
1 carrot
1/2 kgrs of Auyama
1 Celery
2 Yucca
2 Corn
For seasoning: salt, round onion, onion sticks, paprika, sweet bell pepper, garlic, garlic, celery, cilantro.
The portions used are for a soup for 4 people.
---
---

---
Procedimiento: | | Procedure:
1.-Pelamos todas las verduras y cortamos en cuadritos, mientras se cocina en olla de presión la carne y el maíz para que ablande, una vez las verduras cortadas en cuadritos lavamos bien, y las dejamos en espera para cuando este lista la carne.
1.-Peel all the vegetables and cut into squares, while cooking the meat and corn in a pressure cooker to soften, once the vegetables are cut into squares, wash them well and leave them on standby for when the meat is ready.
---
---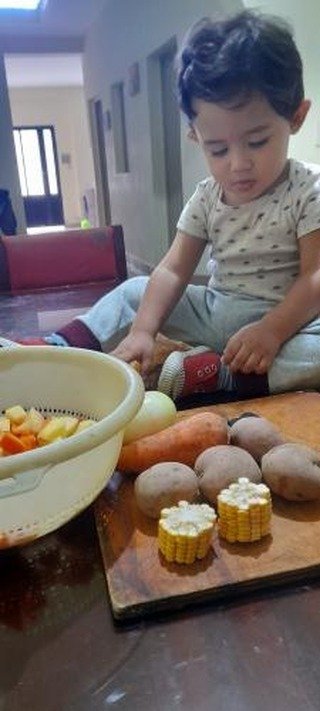 ---
---
2.- Procedemos a picar pequeñito los aliños, cebolla redonda, cebolla en ramas, pimentón, ají dulce, ajo, ajo porro, celeri, cilantro.
2.-We proceed to chop the seasonings, round onion, onion in branches, paprika, sweet bell pepper, garlic, garlic, celery, cilantro.
---
---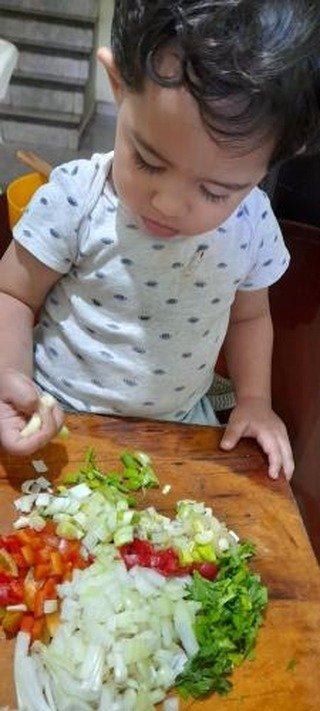 ---
---
3.- Mientras que se cocina la carne, procedemos a sofreír todos los aliños anteriormente picados pequeñito.
3.-While the meat is cooking, we proceed to fry all the previously chopped seasonings.
---
---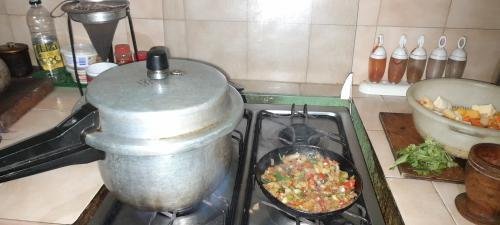 ---
---
4.- Mientras todo se cocina, en la espera Camilo aprovecha y juega con las Naranjas jeje... ansioso porque este su sopita en la que puedo prestar su ayuda.
4.- While everything is cooking, Camilo takes the opportunity to play with the Oranges hehehe.... anxious for his sopita in which I can lend his help.
---
---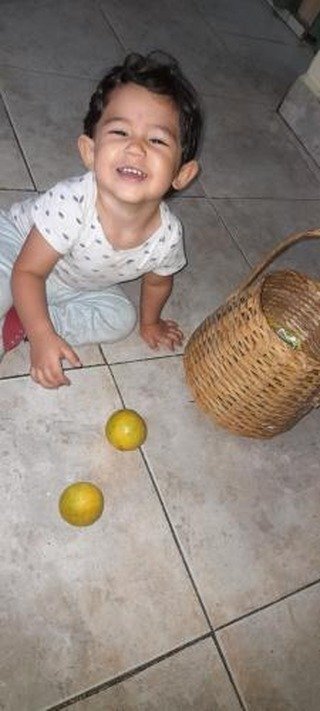 ---
---
5.- Una vez Lista emplatamos y yumi, yumi a comer...
5.- Once ready, plate and yumi, yumi to eat...
---
---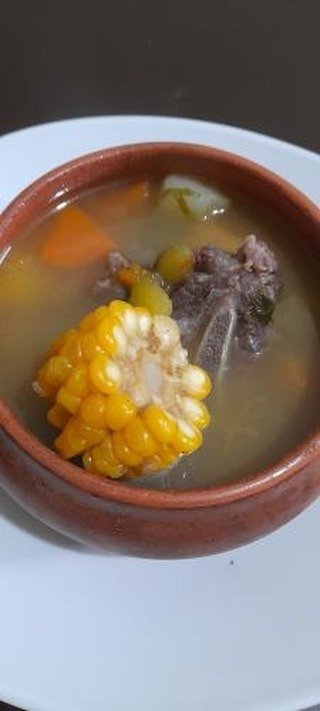 ---
---
En mi vida he aprendido que el lugar de encuentro de la familia es la cocina, y como madre trato de tejer los lazos con mi Camilo, entendiendo así que cocinar con amor es una actividad fantástica, me relaja, estrecho mi vinculo con el niño y lo mas importante fomento su propia autonomía.
In my life I have learned that the meeting place of the family is the kitchen, and as a mother I try to weave the bonds with my Camilo, understanding that cooking with love is a fantastic activity, it relaxes me, I strengthen my bond with the child and most importantly I encourage his own autonomy.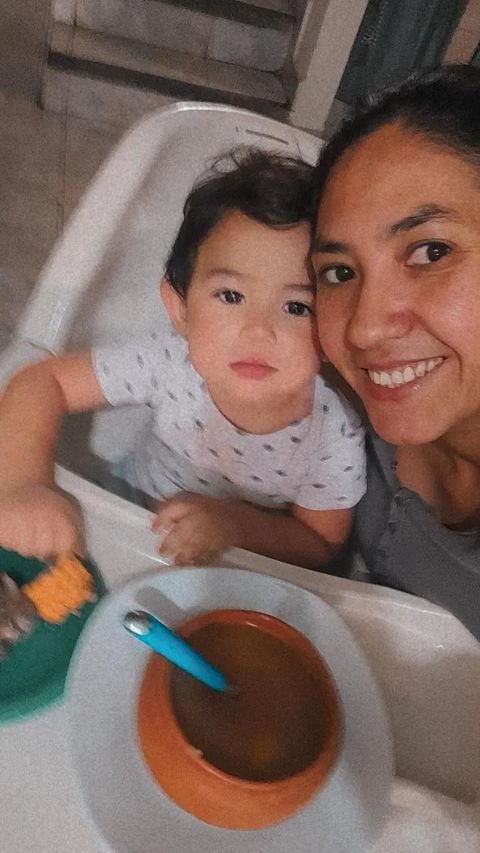 ---
---
Bueno mis queridos amigos les deseamos un muy buen provecho y si hacen la receta nos cuentan como les fue y si ya la han hecho nos cuentan sus experiencia.
Well, my dear friends, we wish you a very good meal and if you make the recipe tell us how it went and if you have already made it, tell us about your experience.
---
---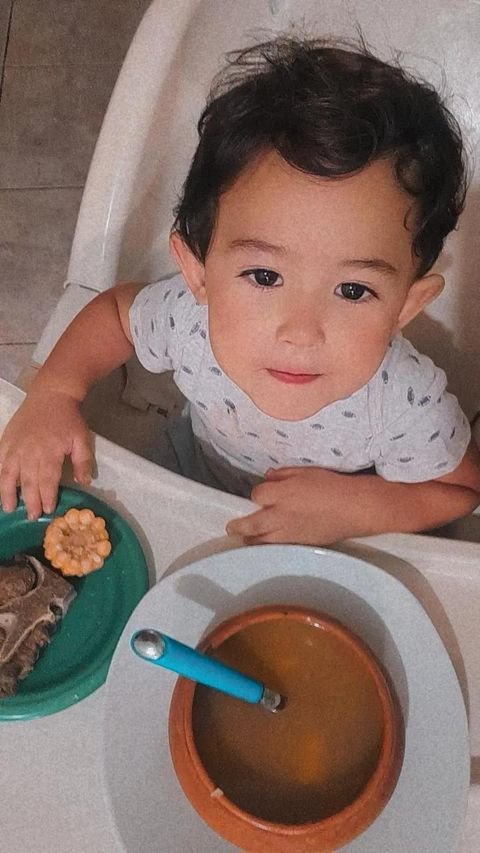 ---
---
---
---
Sigo compartiendo mis experiencias como mamá a través de su canal, gracias siempre por el apoyo incondicional, @Motherhood una comunidad abierta para todos los papitos, sigamos construyendo, creando y creciendo.
I keep sharing my experiences as a mom through your channel, thank you always for the unconditional support, @Motherhood an open community for all daddies, let's keep building, creating and growing.
---
---
Nota||Note

- Las imágenes son de mi propiedad, creadas especialmente para esta publicación
- The images are my property, created especially for this publication.
---
---

---
---