Splinterlands Default Collection of Cards Available to Every New Player for Free
There was some discussion today in the guild where I play about the so-called Splinterlands' Starter Set, or Phantom Cards, or just Default Collection of Cards available for free to every new player at the very beginning.
As most of us in the guild are more or less seasoned players, it seemed like nobody could recall the exact cards that form Splinterlands' Starter Set.
But how the same question bothered me not so long ago, a couple of weeks ago, I asked some of my friends and family members who just started playing to make the screenshots of that Starter Set of cards. And here I'm bringing it to you.
Splinterlands' Starter Set
The starter set contains 11 Summoners at level 1, and all of them are rare cards in regular foil. Two summoners from fire element, two water, two earth, two life, two death, and one dragon element summoner.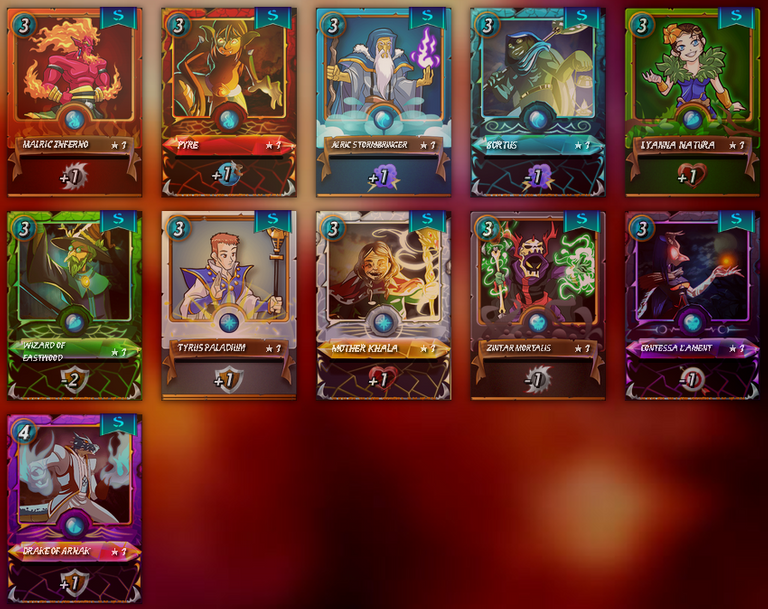 Besides Summoners' cards, each new player on its disposal also has 84 Monster cards at level 1, and all of them are in regular foil. Each element, except the dragon, is equipped with 14 cards, 8 of which are common, while 6 of them are rare cards.
Half of the monsters are from Beta edition (7 of them for each element, except the dragon), and the other half (also 7 of them) are from Untamed edition. And here they are.


Fire Monsters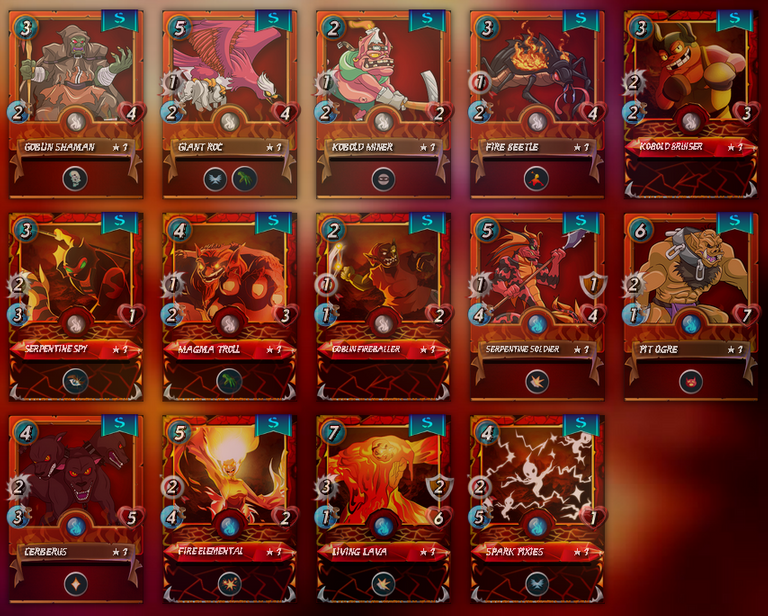 Water Monsters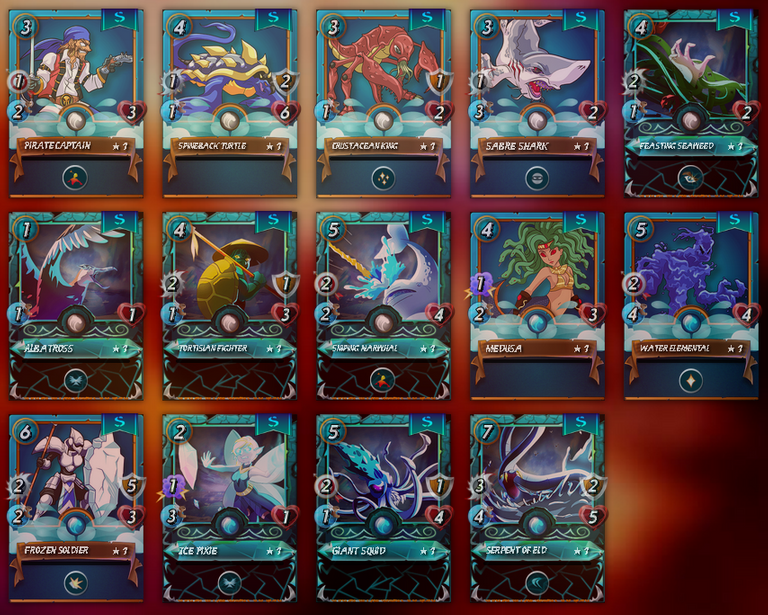 Earth Monsters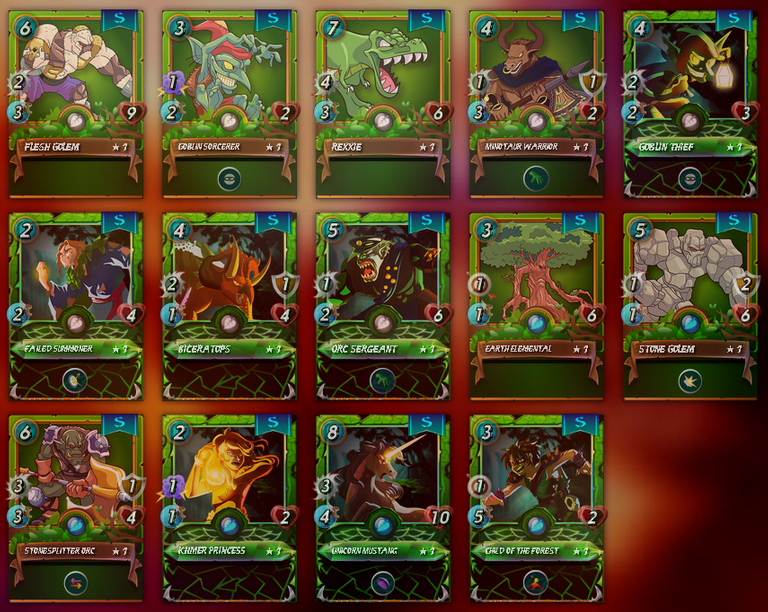 Life Monsters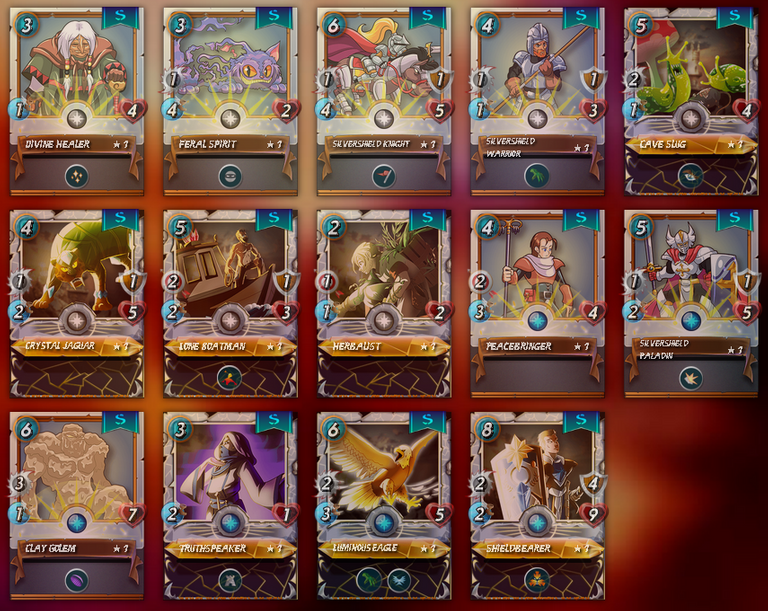 Death Monsters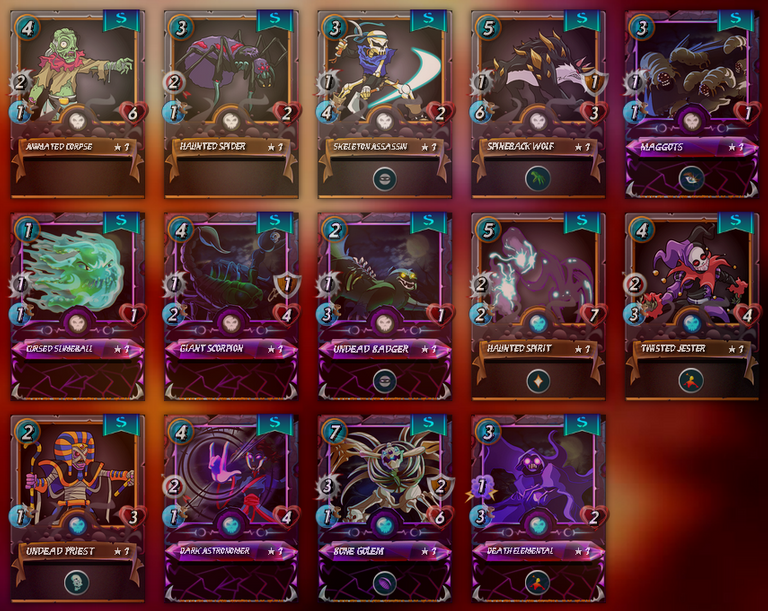 Neutral Monsters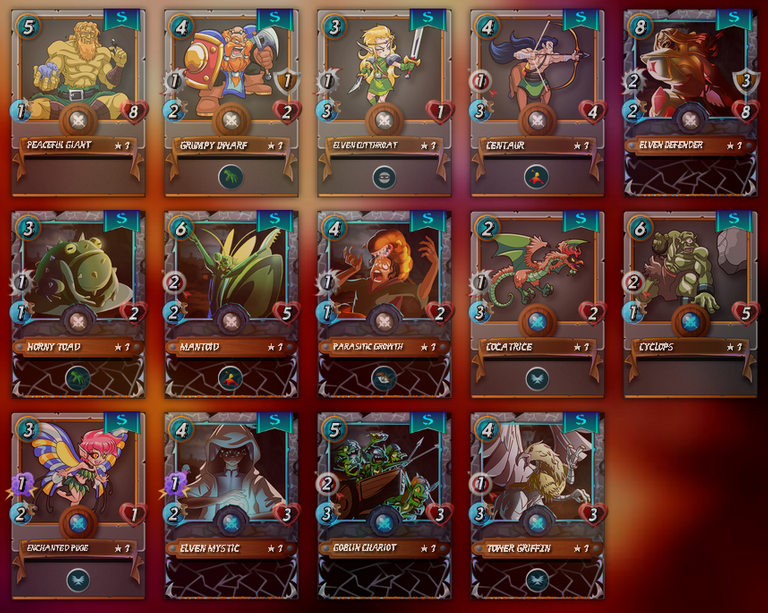 ---
The above cards are currently available, but this is going to change soon with the release of the new Chaos Legion collection!
Therefore, and according to the Splinterlands' recent official announcement published four days ago, "please note that when Chaos Legion is released, the cards that are able to be used in battle even if players do not own them (often referred to as "phantom" or "starter" cards) will change from the Beta and Untamed edition to the Untamed and Chaos Legion editions. This means that players will be able to use common and rare cards from these editions in battles even if they do not own those cards."
---
---