PARLER IS DOWN
Parler as some sort of Twitter alternative, especially after recent, last "Friday events," where masses from Twitter megrated to, and which was almost emidiately after removed from Google Play and App(le) Store, now has been (its website) completly shut down by Amazon.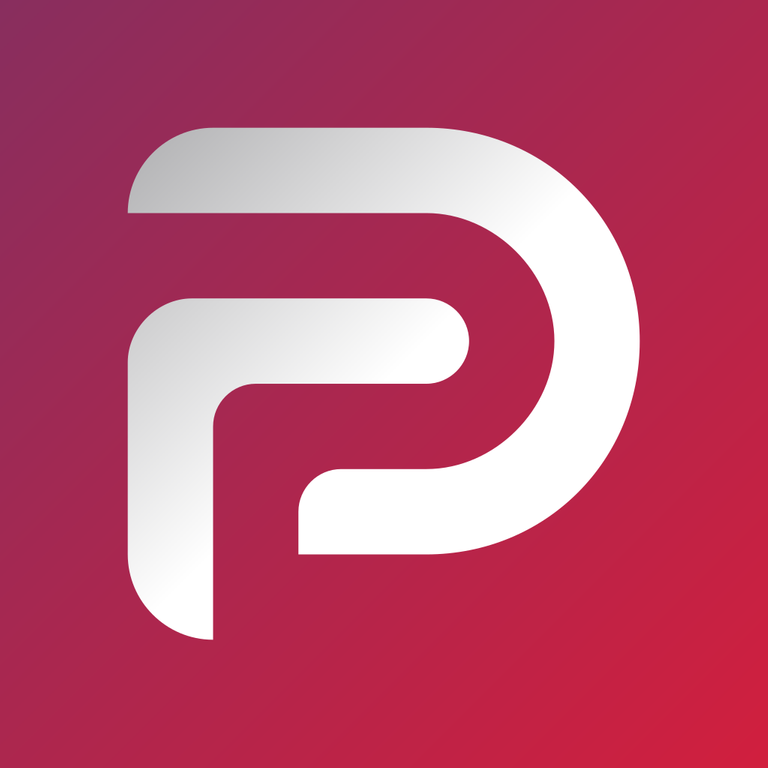 Last info I managed to catch was the message sent by John Matze about an hour and a half ago, saying,
"I wanted to send everyone on Parler an update. We will likely be down longer than expected. This is not due to software restrictions - we have our software and everyone's data ready to go. Rather it's that Amazon's, Google's and Apple's statements to the press about dropping our access has caused most of our other vendors to drop their support for us as well. And most people with enough servers to host us have shut their doors to us. We will update everyone and update the press when we are back online."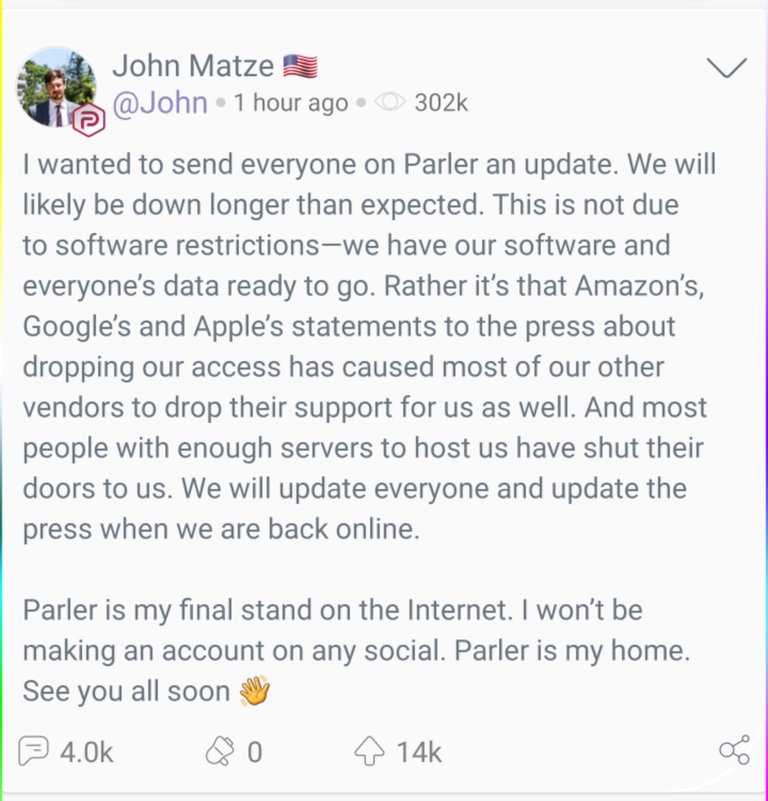 At the end, John Matze also added,
"Parler is my final stand on the Internet. I won't be making an account on any social. Parler si my home. Se you all soon 👋"
---
After all this happenings, I wonder do we (Hive) really know to whom we entrusted the hosting of Hive website, and its mirroring sites?!?
---
---