MeWe or Gab?!
At the times when people are massively migrating from Facebook (e.g., just on Gab, in the last 48 hours, over 600,000 accounts have been created), I'm thinking about which of those two would be the best FB replacement?!
Although there is no doubt that HIVE would remain my primary blogging platform, and even though I have never been fond of Facebook, which accordingly resulted in my very occasional presence and rare activity there, still, I think social networks of this kind are somewhat essential and will remain important, especially when it comes to news, marketing and similar.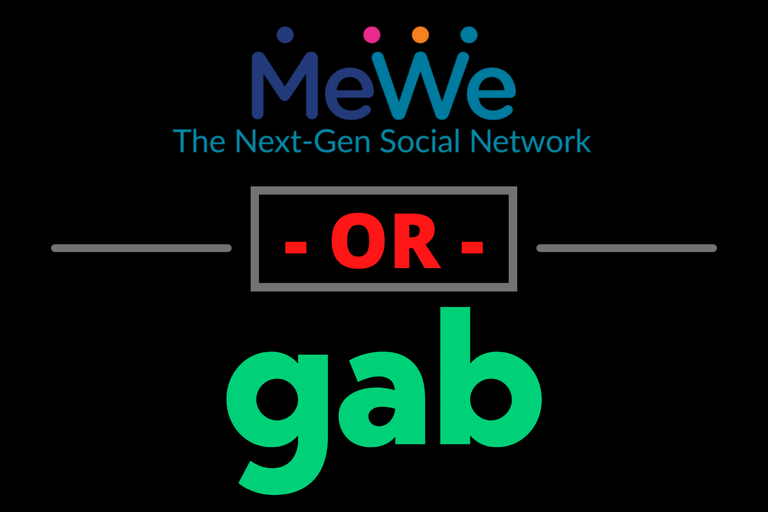 At first glance, both networks (MeWe & Gab) appear quite similar to me, and both are very similar to Facebook. Of course, each has its specifics, but I don't see some vast differences in general. (Please, bear in mind that I still didn't investigate any of them throughout.)
So, from one side thinking about some average Joe & Jane who are not very familiar either interested in blockchain, crypto, and staff, but would care about their privacy and social network inability and unwillingness to steal and sell it, I'm wondering which one of those two might be their first choice?!
From the other side, thinking about publishers and marketing perspective in general in a sense when they would want to send their message and reach a broad audience as much as it's possible (through groups, pages, or similar), I'm trying to figure out the answer for the same question as above.
Which one of those two would be their first choice?
I would like to hear your thoughts, opinions, and/or experiences!
Or maybe, there are some third or fourth social networks I didn't hear of that you might want to recommend!?!
---
Image source: Own derivative work created with the images from Wikipedia, by source (WP:NFCC#4), Fair use of TheMeWeLogo, solely for identification purposes and Gab text logo, from Wikimedia Commons Public Domain.
---
---