Balcony Garden: Cucumbers
I hate those holiday / nonworking days that turn out as the busiest ones, and today was precisely one of that kind. My youngest son and his wife are arriving in 45 days, and the house is still a total crowded and cluttered mess.
We are in some renovation/reconstruction/place rejuvenation process (maybe I mentioned it before), but we are doing (for now) all by ourselves, and that's slow. Slower than the slowest snails! Or at least, that's how I see it and feel about it.
And there is that "Balcony Garden" of mine like I didn't have where else to spend my time. Which time, you might ask, and you would be more than right to wonder about it?! Because the answer is that spare time, I actually didn't and still don't have.
Yeah, I'm just scribbling, lucking the time, idea, inspiration, strength to keep my eyes open and stay awake, and...
Therefore, for my today's post, I have only...
Cucumbers
From My Balcony Garden
The first two photos are taken about a month ago when they just showed up and started to grow.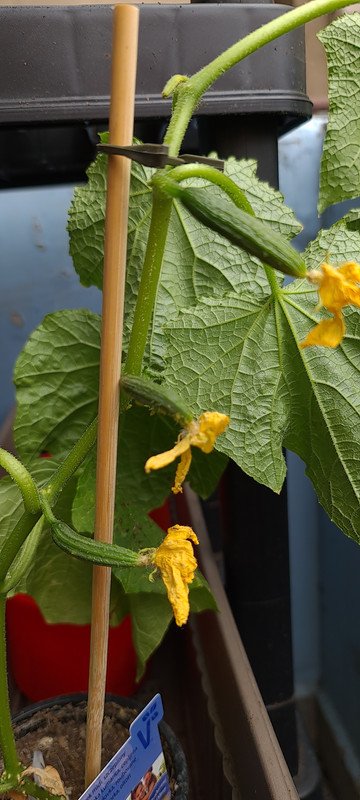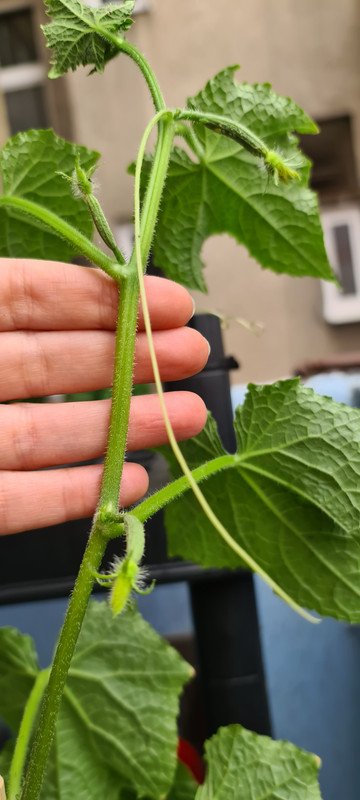 This third photo is taken today afternoon. The difference is quite noticeable, don't you think!? Still, I don't think they are ready for harvesting. I'll let them grow a bit more!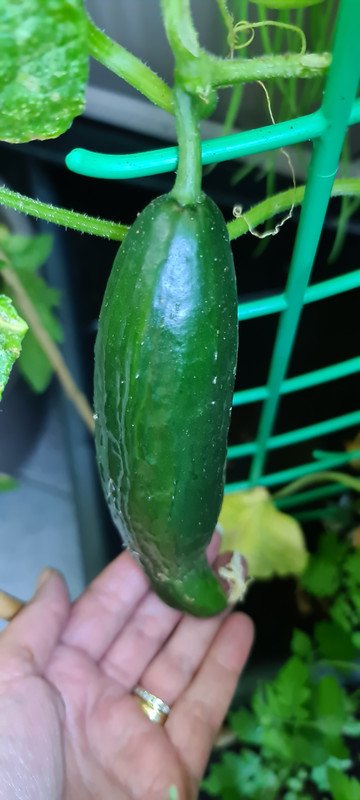 What do you think, leave them or pick them?
---
---