EDS dividends - 30%+ APR
Good morning to everyone ,
Back with another data post . Today it is EDS .
One of my favorite investment tokens on Hive .
If you want to know more about it , please follow @eddie-earner .
The content is taken care by @shanibeer and wallet by @silverstackeruk on behalf of SPInvest . It is fully focused on HIVE .
So here are some data I have about EDS -
Few things about EDS
You get dividends in HIVE every Monday .
EDS is pegged at 1 HIVE .
There are two miners - EDSM and EDSMM which mines EDS .
Payouts till now
You receive the payouts for holding EDS from @spi-payments in Hive every Monday .
The first payout was made on 21st Sept 2020 and latest was 24th October .
Latest payout total - 180.6 HIVE.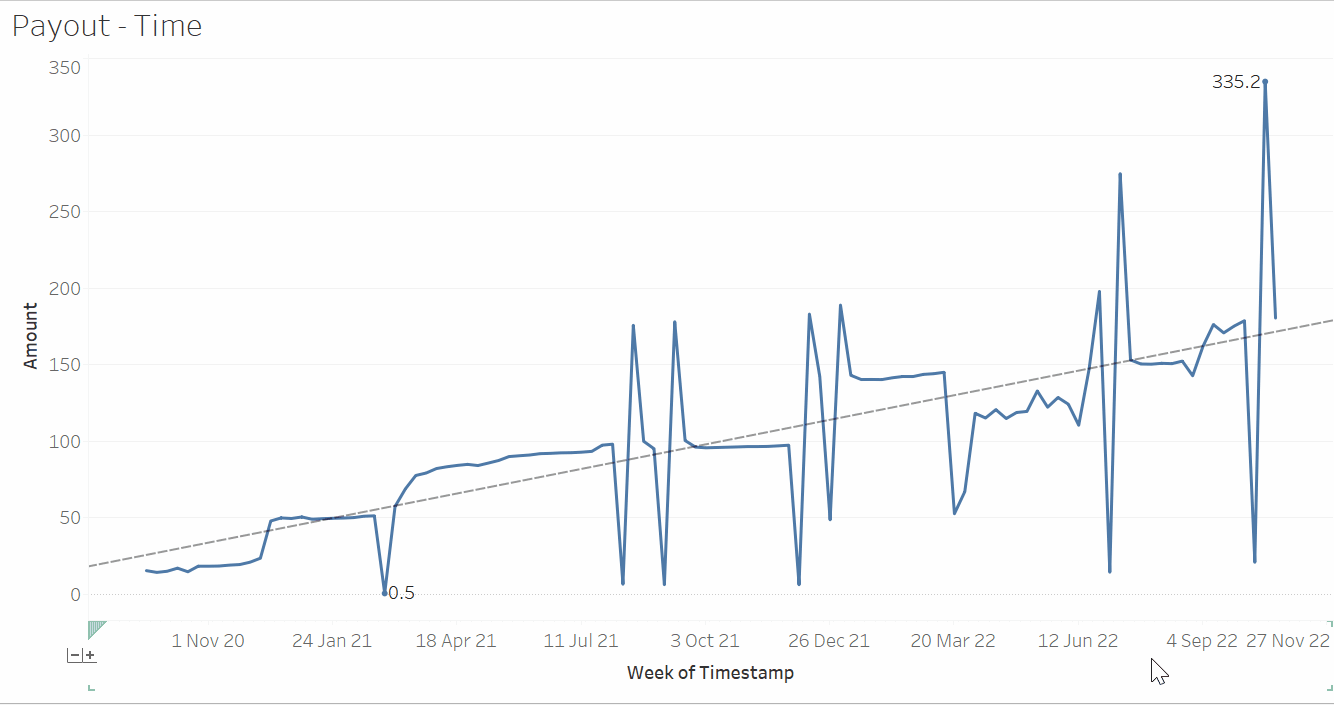 There was a huge payout of 335 previous week but I think that's because on 9th October the payout was only 20 HIVE. So if you take an average it will be around 180 itself .
One thing you have to focus here is the dotted line which is upward which means the payout has been increasing which is good news for the investors .
Unique users receiving dividends for holding EDS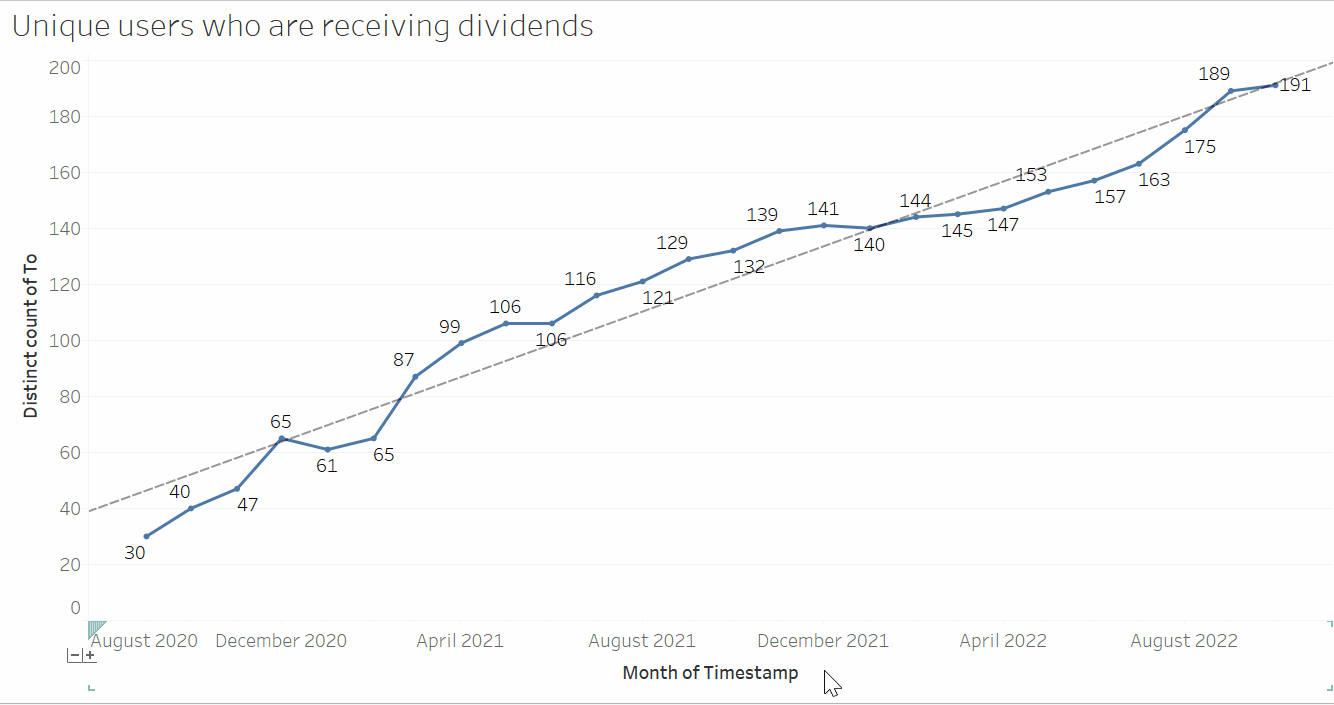 Have taken this based on month and not week . There is a steady increase in the number of unique users holding EDS .
It started with just 30 but now it has increased to 191 .
The payouts are increasing as well as the unique user count which is good for any investment token .
Top earners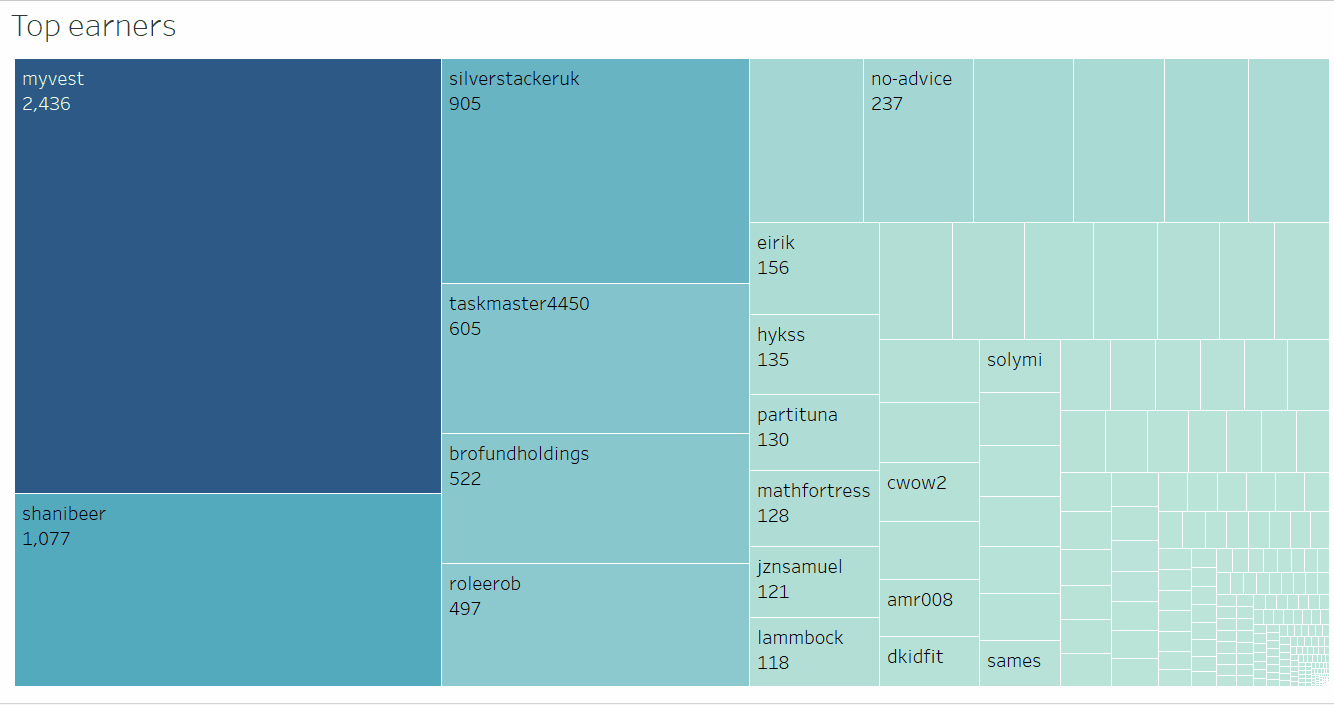 @myvest leads the chart with 2436 HIVE as payout followed by @shanibeer who runs the @eddie-earner account .
@myvest currently has 5700 EDS which means he has spent 5700 HIVE . So he has already got half of his investment back :)
APR
Based on the recent payout , 36.310 HIVE was the recent payout for @myvest .
So based on that , the APR would be 33.21 % which is just crazy :)
So it's not too late , go grab EDS while you can . I have all the three tokens - EDS , EDSM and EDSMM , I am very happy with the project so far .
---
Regards,
MR.
Posted Using LeoFinance Beta
---
---