Letting go -sand sculpture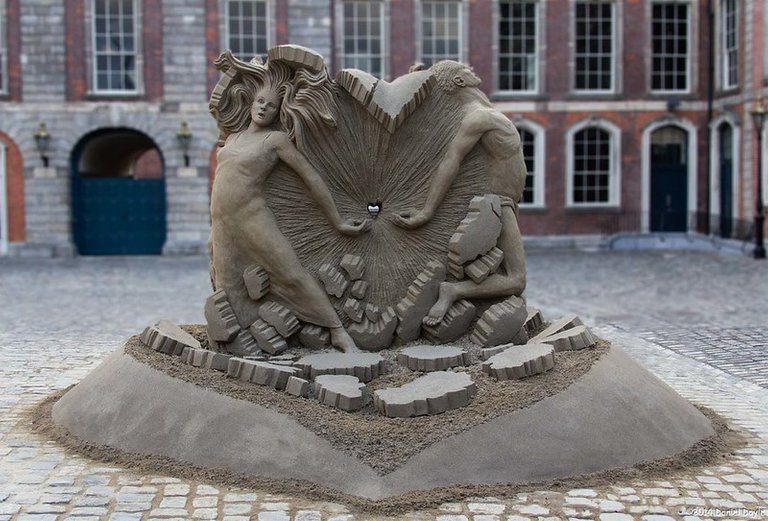 If you have ever been involved in a breakup then this one is for you. I have had a few loves turn sour in my day and to be honest, with time the scars healed and I realised that it was probably for the best that it ended. I say this of course because I have a loving wife and wonderful son and I don't know what is happening on the other side of the sliding doors.
As the guy with one eye said 'Hindsight is 20/20' but at those moments, when everything was going pear-shaped it felt like my heart and as a matter of fact all of my innards were about to explode.
The grey area
At the end of a relationship, there is a time when you just can't fathom it is over. A time when things seem unbelievable that this thing is coming to an end. You were so intertwined with this person and you can't understand an alternative world without them in it. It feels like a grey area. Maybe, this is a rocky patch, a test that you have to pass to continue being together. Maybe you can change, maybe they can change! maybe you can change together. Every word and look become so important, so full of meaning. Inevitably, this time also comes to an end and the two of you pick up your pieces and move on.
Letting go
This was what I was trying to explore in this piece I made for the 2014 Dublin Castle sand sculpture exhibition that we organised. We were able to make three sculptures that year and gave ourselves the theme of Black, white and grey. I pulled Grey from a hat and so had a ponder on what that word meant to me.
I have made a few sculptures about love. I find it interesting that nearly every pop song is about it, in all its permutations and yet it doesn't have its own sub-genre in sand sculpture, until now. You're Welcome!
This was a moment to move that story on a bit and do another piece in the series.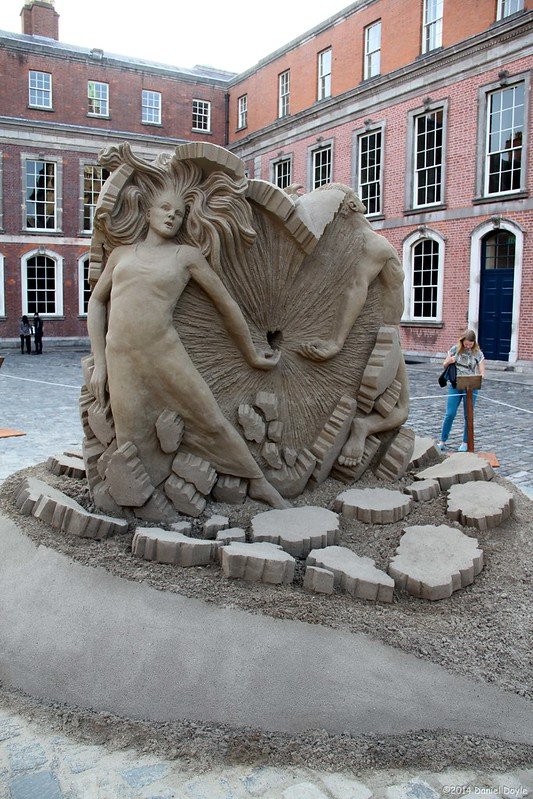 My idea was to have two figures reluctantly being blown apart as they try and reach back for each other and hold everything together.
Their bodies are contorted into the shape of a breaking heart like they were inside this protective shell and hatching in the most unforgiving dramatic way.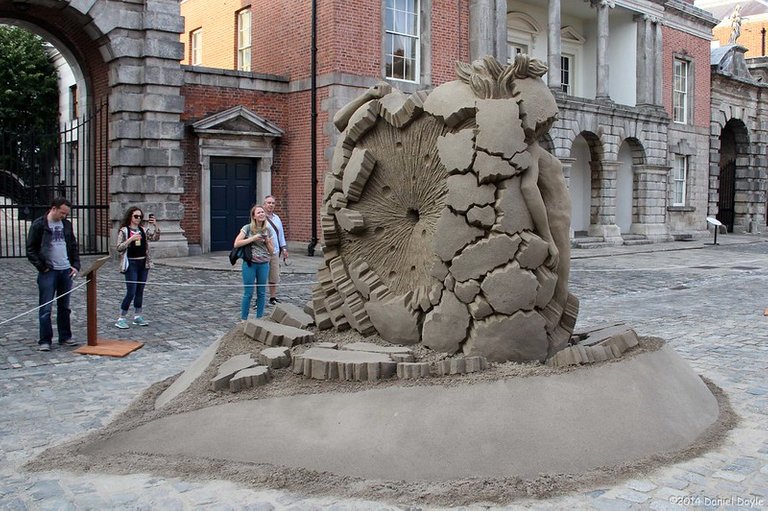 I liked how the breaking sections of heart looked. Some of them nearly appeared to be floating and giving each of them a direction of cut on their edge added to their sense of direction.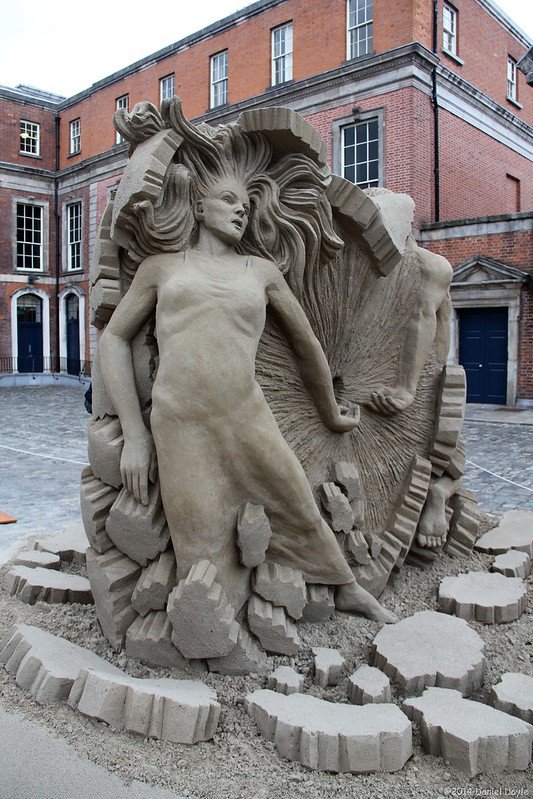 I also liked how the girl worked out. I suppose that because I am a red-blooded male I enjoy carving the female form. As you can probably tell I find it quite challenging but I do see improvement over time and I really enjoy the practice.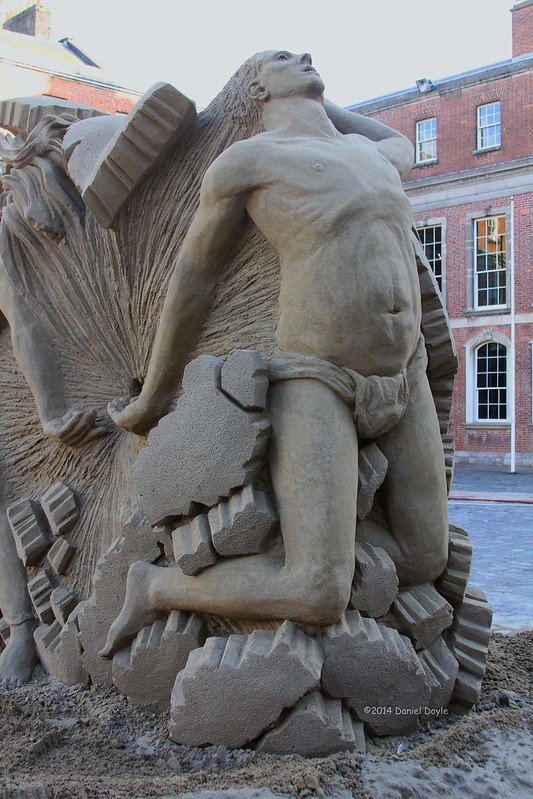 I was a little less happy with the man. I did want him to be a bit more contorted but I think I pushed it too far and had to deal with Newton and his damn gravity as it led to some dangerous undercut and overhangs.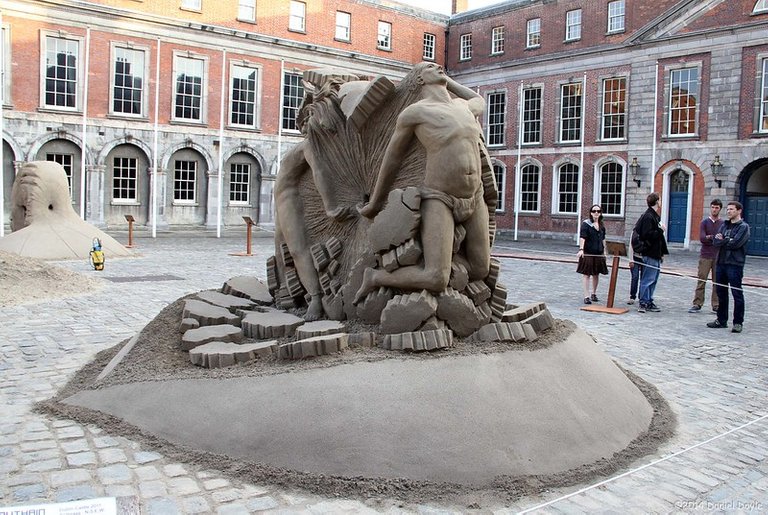 He looked okay from some angles but in another case of hindsight, I should have made him in a similar pose to the girl. I believe it would have lead to a better composition.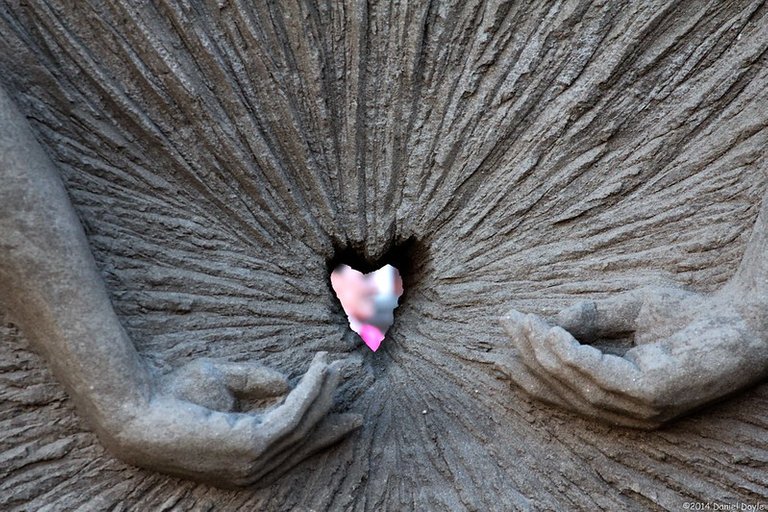 Their hands reached back to each other and the love they had lost. It reminded me a bit of that 'Birth of Adam' painting by Michel Angelo which forms part of the Sistine Chapel's ceiling.
He probably did it better but it took him and a team of assistants over four years. I had a week.
---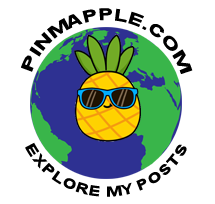 ---
Ps
Thanks for reading. I use PeakD to document my work as an ephemeral Sculptor of sand, snow and ice, amongst other things. This will hopefully give it a new life on the Hive Blockchain. Below you will find some of my recent posts.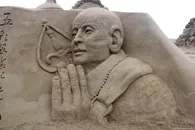 A portrait of an unknown monk - sand sculpture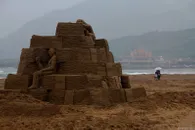 Not True Wealth - sand sculpture

Scorpio - sand sculpture
I hope you'll join me again soon
@ammonite
If you would like to support me
Bitcoin: bc1qp4lfg0ttz66nesgff8fd5unglg9y0l2jy53j36
Ethereum: 0x6abaE039b9BDFB67495A0588cb90F9EAF5f7556c
Eos: ammonitearts
---
---