Dune (2021) Japanese Chirashi Poster Art And Opinion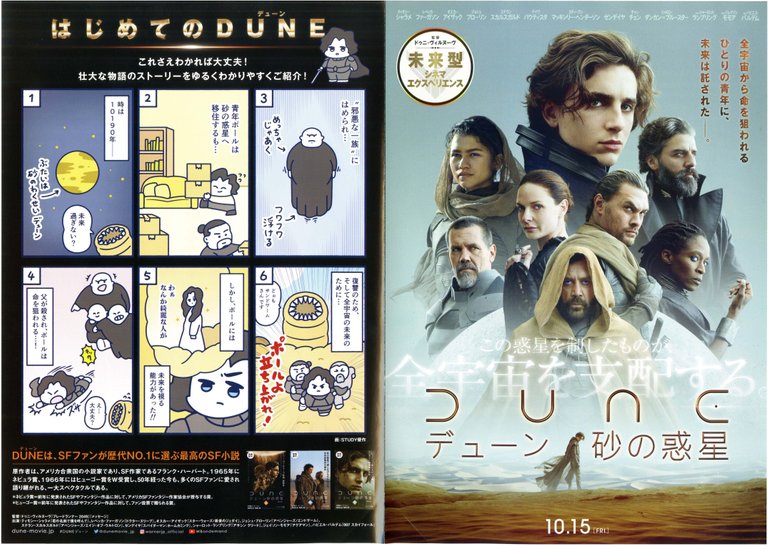 Japanese poster art for the movie:
Dune (2021) Part 1
Director:
Denis Villeneuve
Starring:
Timothee Chalamet, Rebecca Ferguson, Zendaya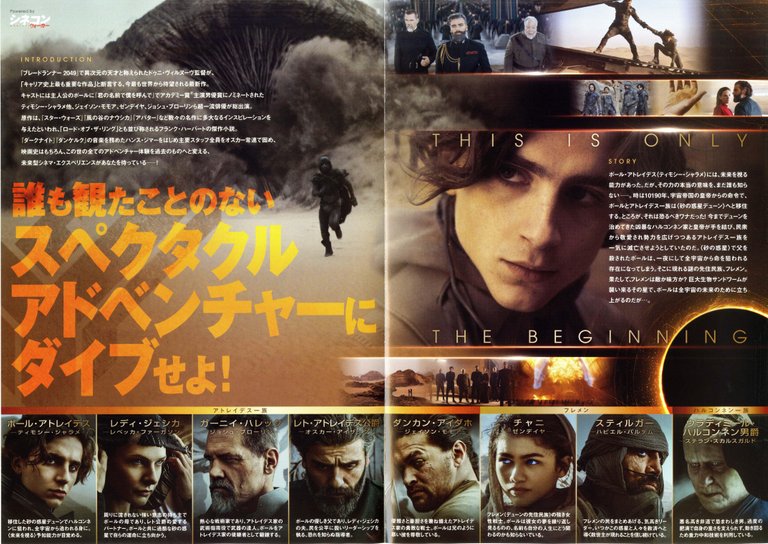 Trailer:
Yes! I went to the cinema to watch this finally and well, it didn't disappoint!
No, it wan't the story or perhaps the way it was portrayed. It's Hollywood after all and they did in the usual way of cliches and familiar scenarios.
We have seen everything before in other similar movies and we are far from a work of art in term of screenplay and themes.
Certainly I would have preferred the Jodorowsky version to be finally realised but I guess that would never happen unfortunately.
On the other hand the movie is dark, very dark and often intense.
I watched it in very loud surround cinema and I must say technically was a great movie:
The visuals/fx and photography where top notch especially the soundtrack from Hans Zimmer was astonishing: Dark melodies with plenty of sub basses. At some points I was shacked by some intense rumbling and explosions.
So all in all was great entertainment and i'm curious to see how the second part will turn out to be.
A recommended view and a strong 7/10 Overall with probably a 9/10 for the soundtrack.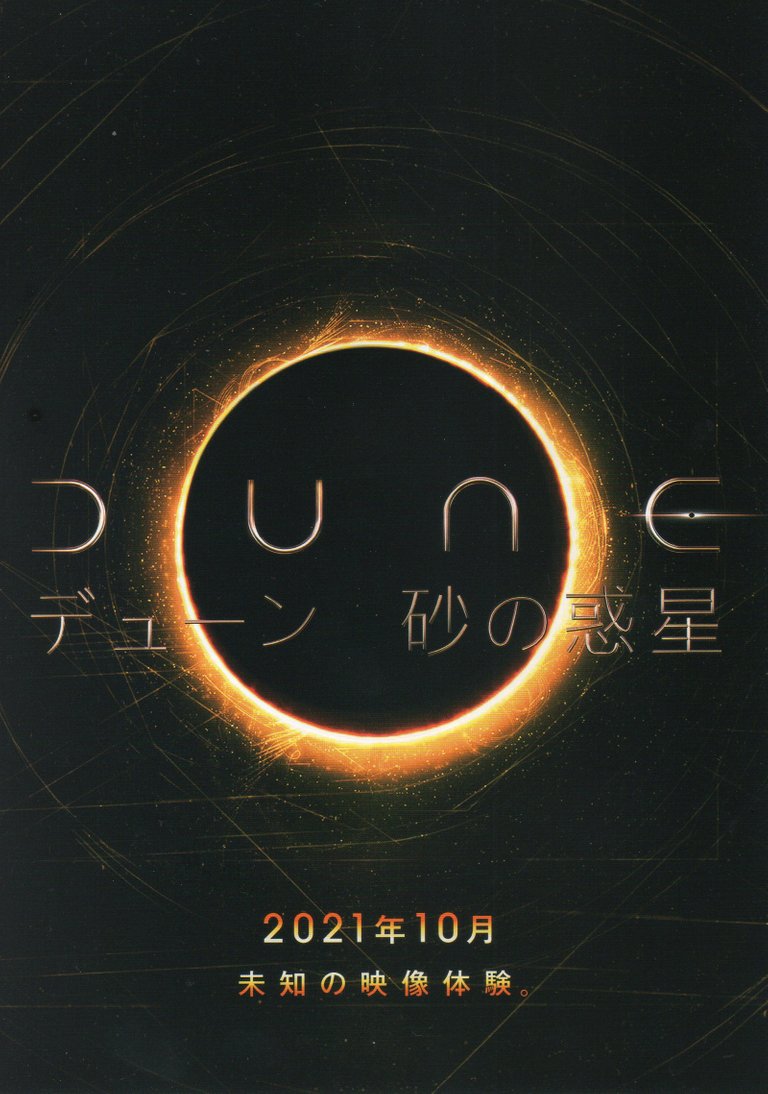 Check my other accounts for more Japanese Chirashi:
https://www.ebay.co.uk/sch/amigareaction/m.html?_nkw=&_armrs=1&_ipg=&_from=
https://amigareaction.ocnk.com/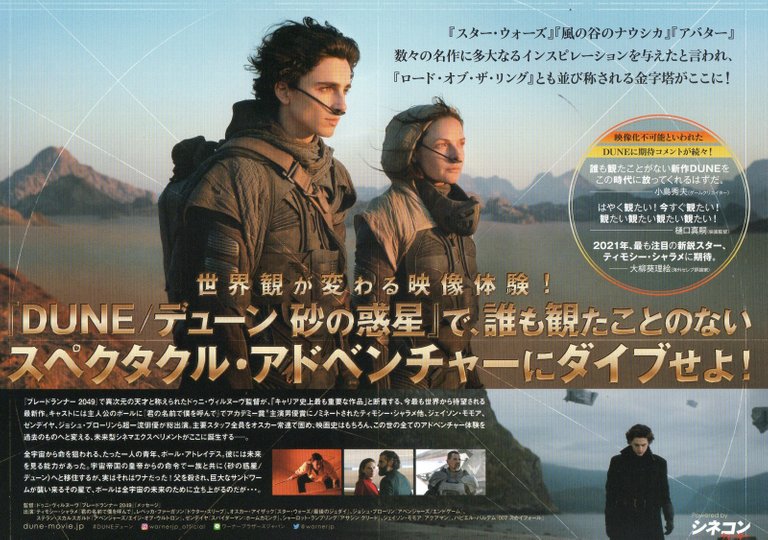 ---
---