Star Trek Enterprise Figures In My Collection
Hello, hivers and toy collectors!
For today's post in the toys on hive community, I would like to show you the 3 action figures that I have from the television show "Star Trek Enterprise". This television series ran for 4 seasons and was aired from 2001 and 2005. The show starred Scott Bakula as Captain Jonathan Archer, Jolene Blalock as the Vulcan science officer T'Pol, Conner Trinneer as "Trip" Tucker, Dominic Keating as Malcolm Reed, Linda Park as Hoshi Sato, Anthony Montgomery as Travis Mayweather, and John Billingsley as Doctor Phlox.
The 3 figures that I have were bought second hand from ebay. Because they were sold as used, they did not come with the box or packaging. The 3 figures that I have are Captain Archer, T'Pol, and security chief Malcolm Reed.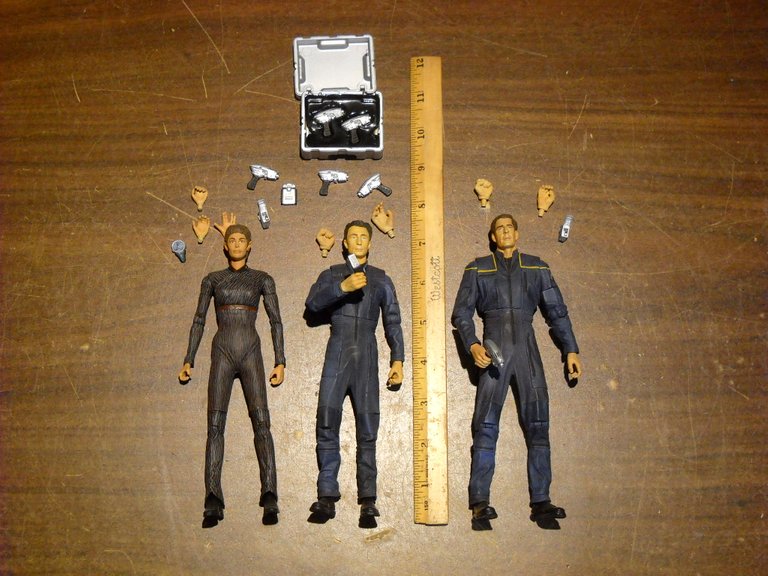 These figures come with extra hands in different poses, and they have a few accessories, including phaser pistols, communicators, and a Vulcan hand held scanner that comes with T'Pol. The figures are about 7-1/4 to 7-1/2 inches tall, or between 18 and 19 cm tall. At this size, they scale out to about 1/10th scale.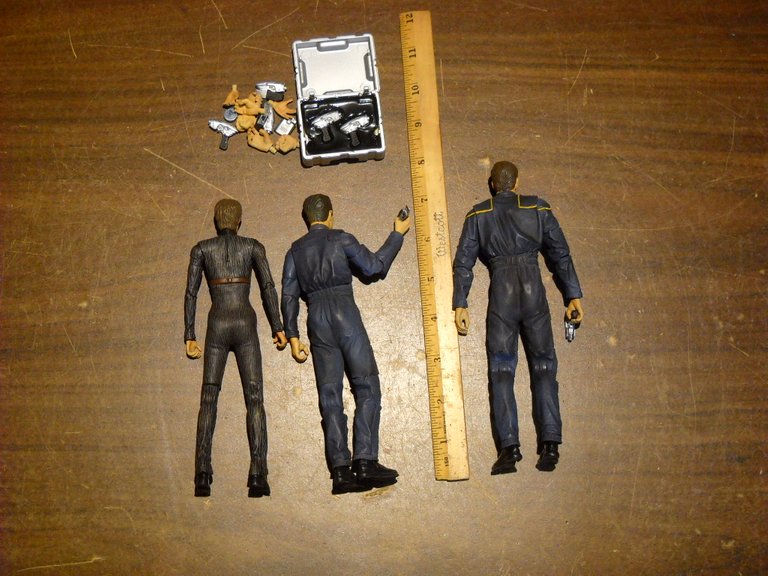 The figures are all nicely articulated which makes them poseable in many different positions. The waist area is covered by a soft flexable rubber that covers up the hip and waist joints. That covering extends from above the waist of the figure down onto the upper legs. If you look closely at the figures, you can see the seams. This makes the hips and waist area flexible while hiding the joints. The knee joints are much more obvious.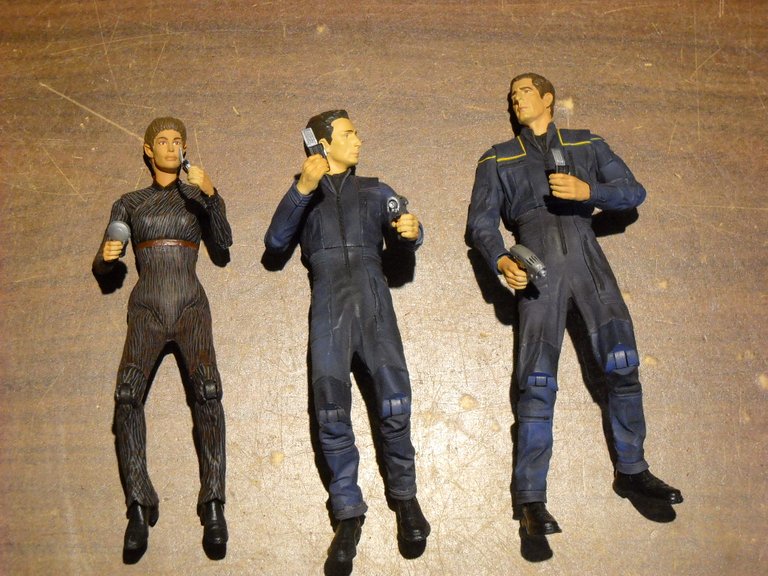 The faces of the figures have a pretty good resemblance to the actors who played the characters. It's easy to identify them by their faces.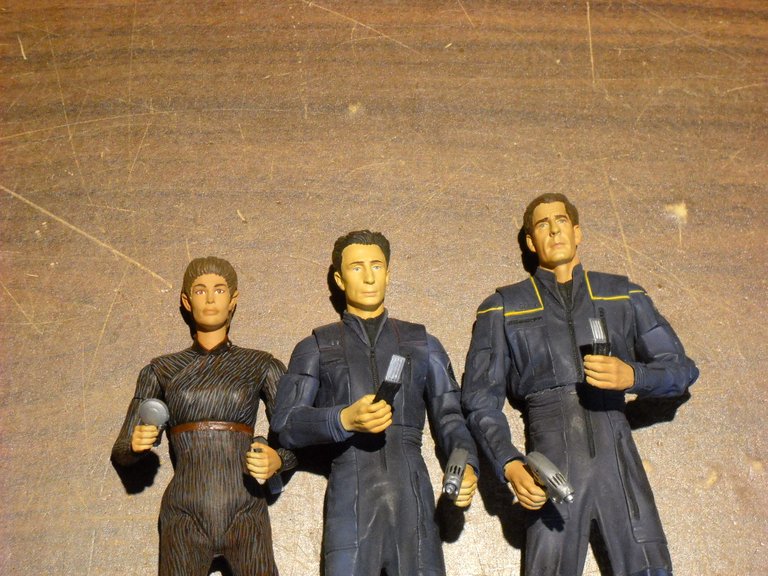 These seem to be really nice action figures, at least in my opinion. I'm thinking about adding more of the figures to my collection, if I can find them at a decent price. Some of the figures are easy to find, and some are hard to find. For instance, so far, I've only been able to find the Hoshi Sato figure in her away team space suit. I haven't yet found her figure in the standard uniform. There are also several other alien figures from the show available to add to your collection
That's all I have for this post, I hope you found it interesting!

---
---