macro photography of a bee with black eyes, this bee has been my nemesis all this time.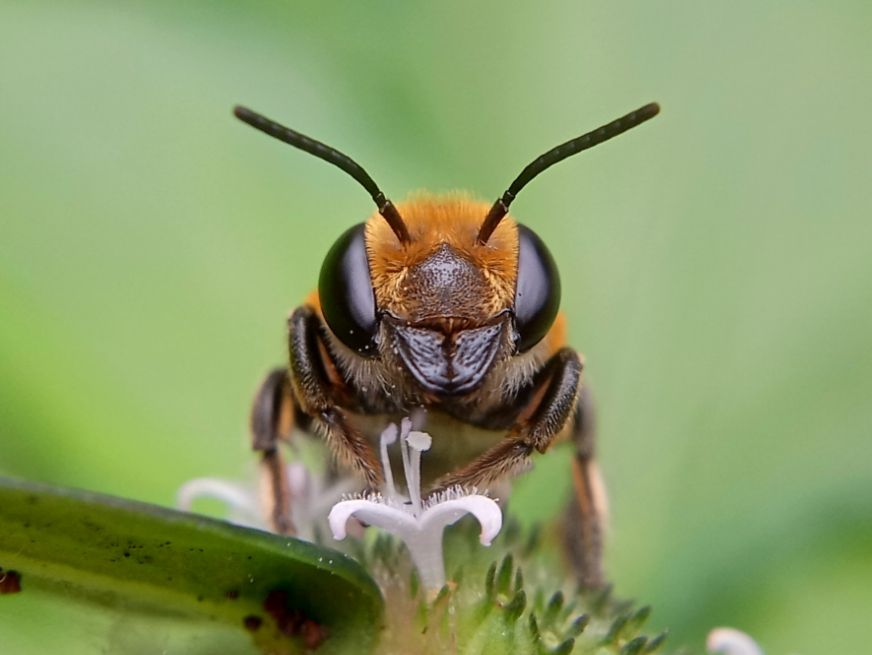 Hello friends hive everything.
#photographylovers
#insect
#amazingnature
#photography
hello all friends, greetings to all of us, may all activities always be given smoothness by the almighty, and don't forget to be grateful to him.
The hands of the clock keep turning, the days keep changing, the seasons keep on passing, I've launched various types of insects, it's all thanks to the support of all of my friends.
and on this occasion I want to show again to all my friends, one of the types of bees that exist on the earth of Aceh.
This bee has black eyes, and has golden fur, my curiosity about this bee has been answered, although I only took a few pictures, but my heart is relieved because I was able to capture this very precious moment.
this is all i can say or i explain to all my friends hope you like it and enjoy it.
warm greetings from me
@alvonsohiver the next episode we can meet again, thank you...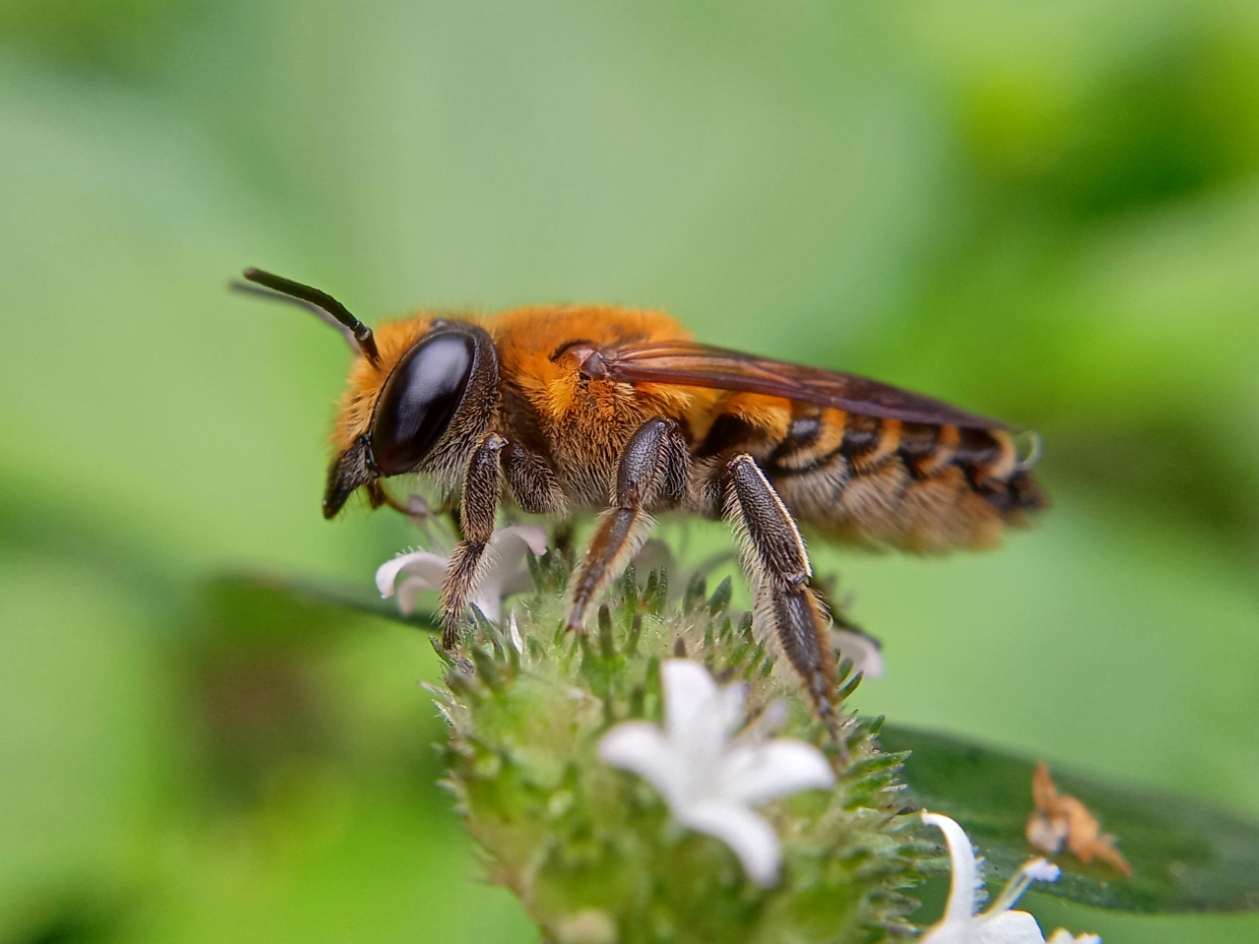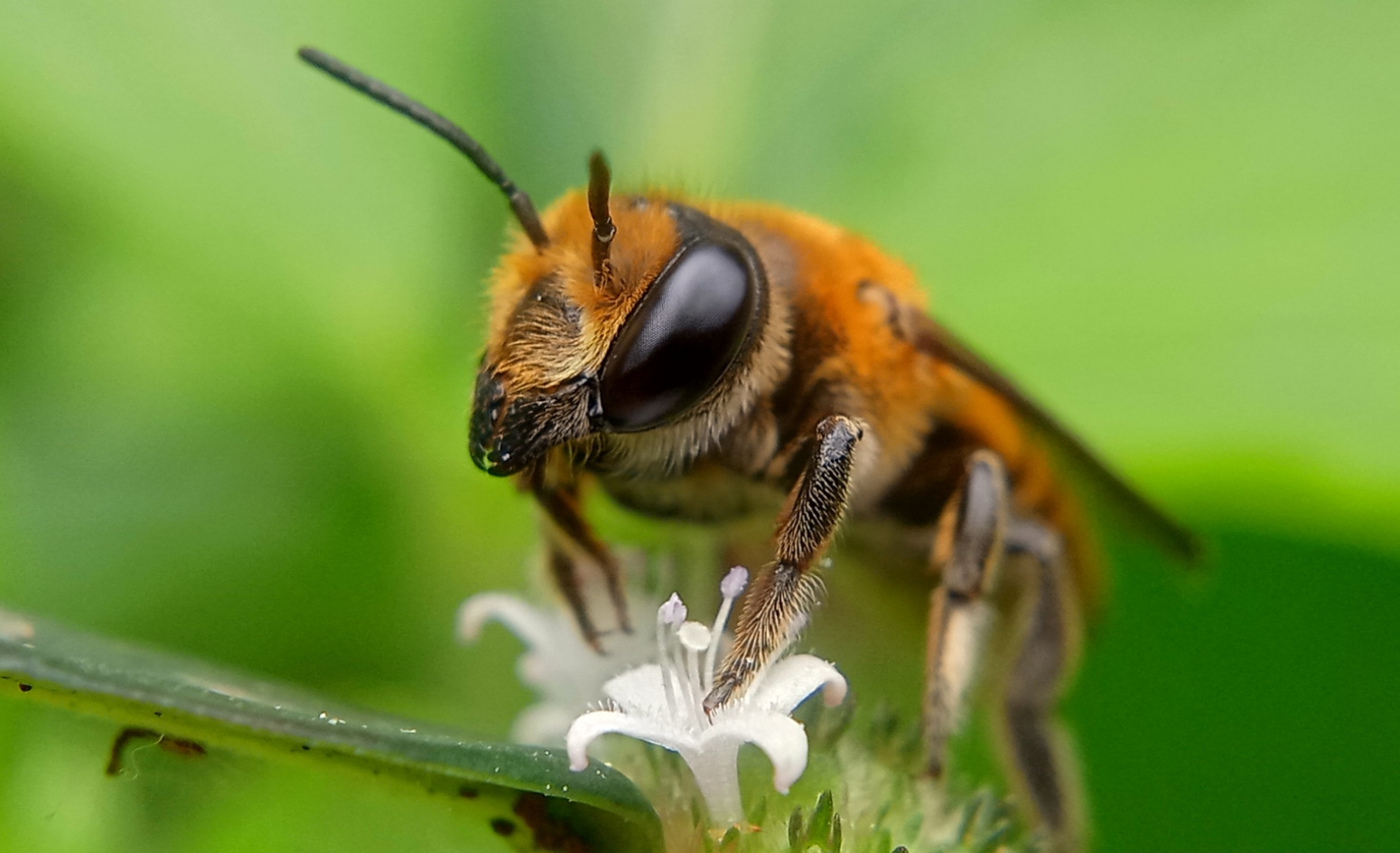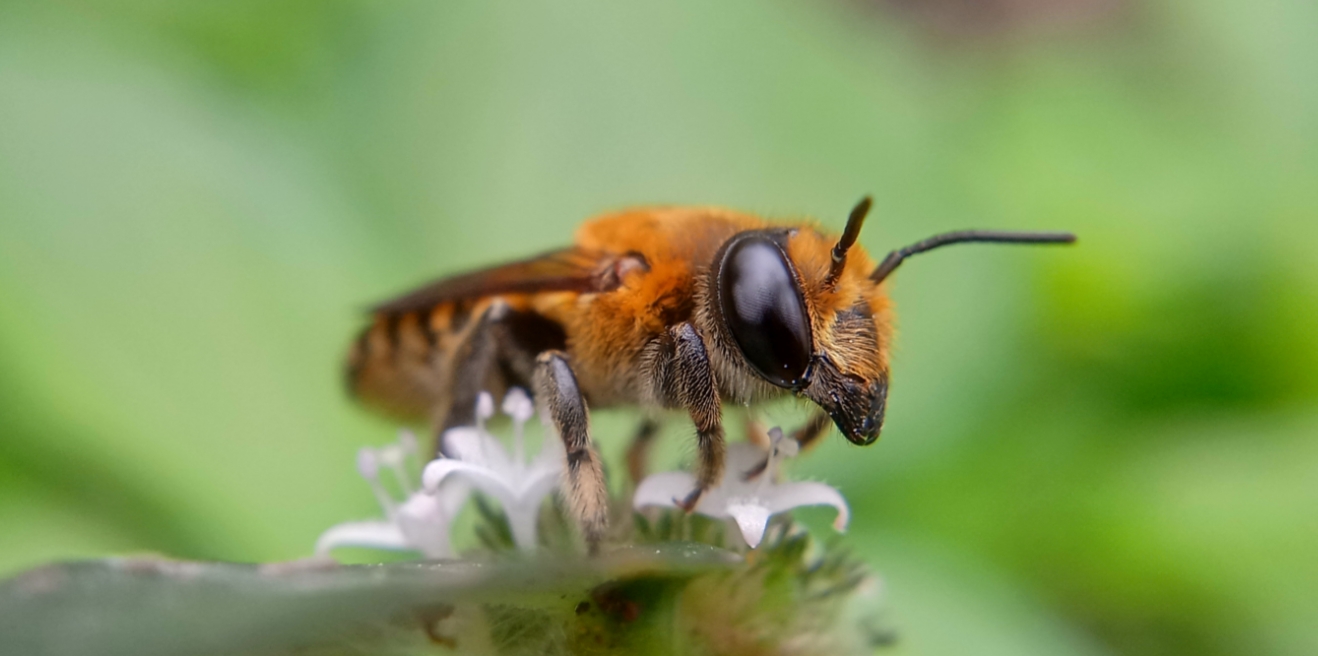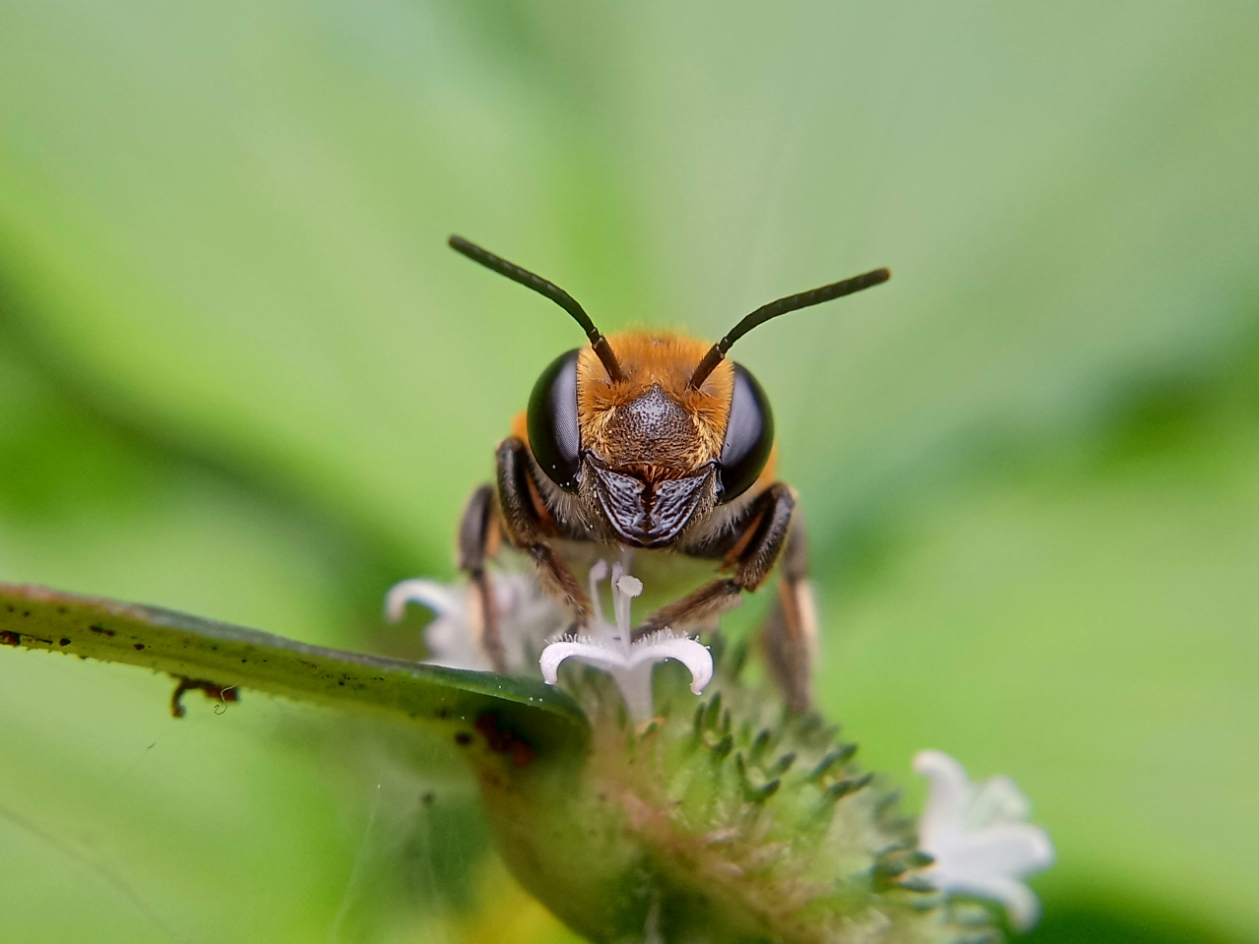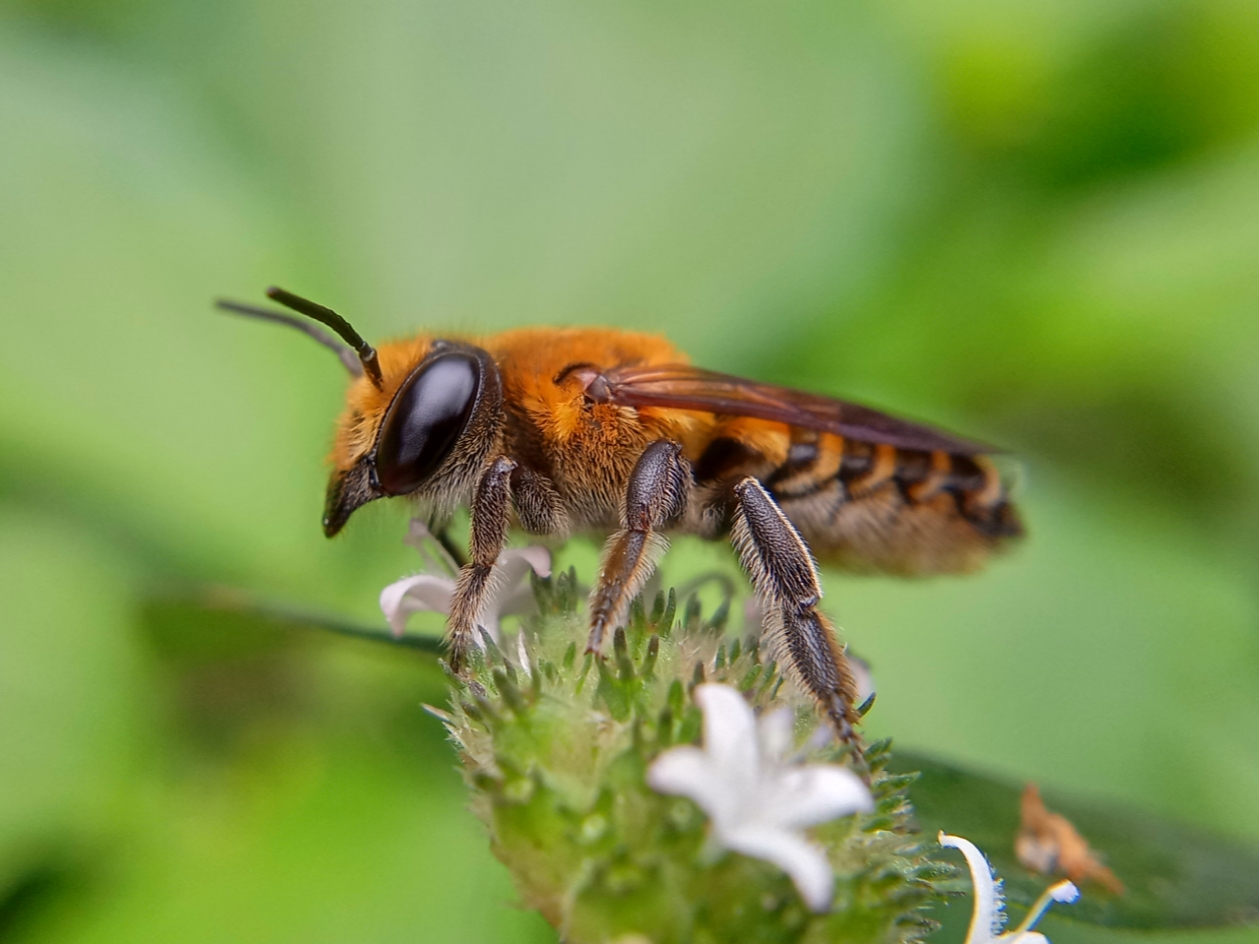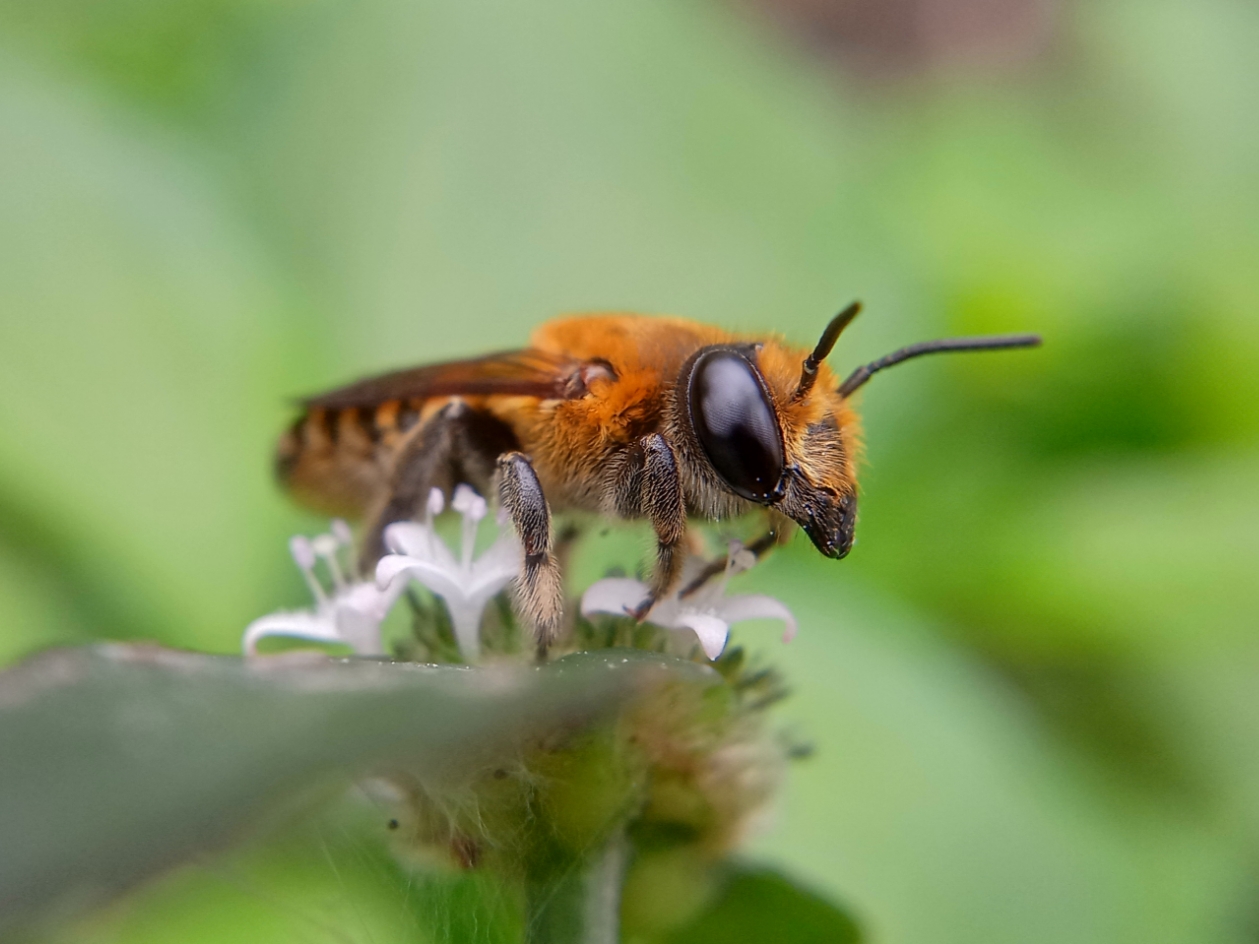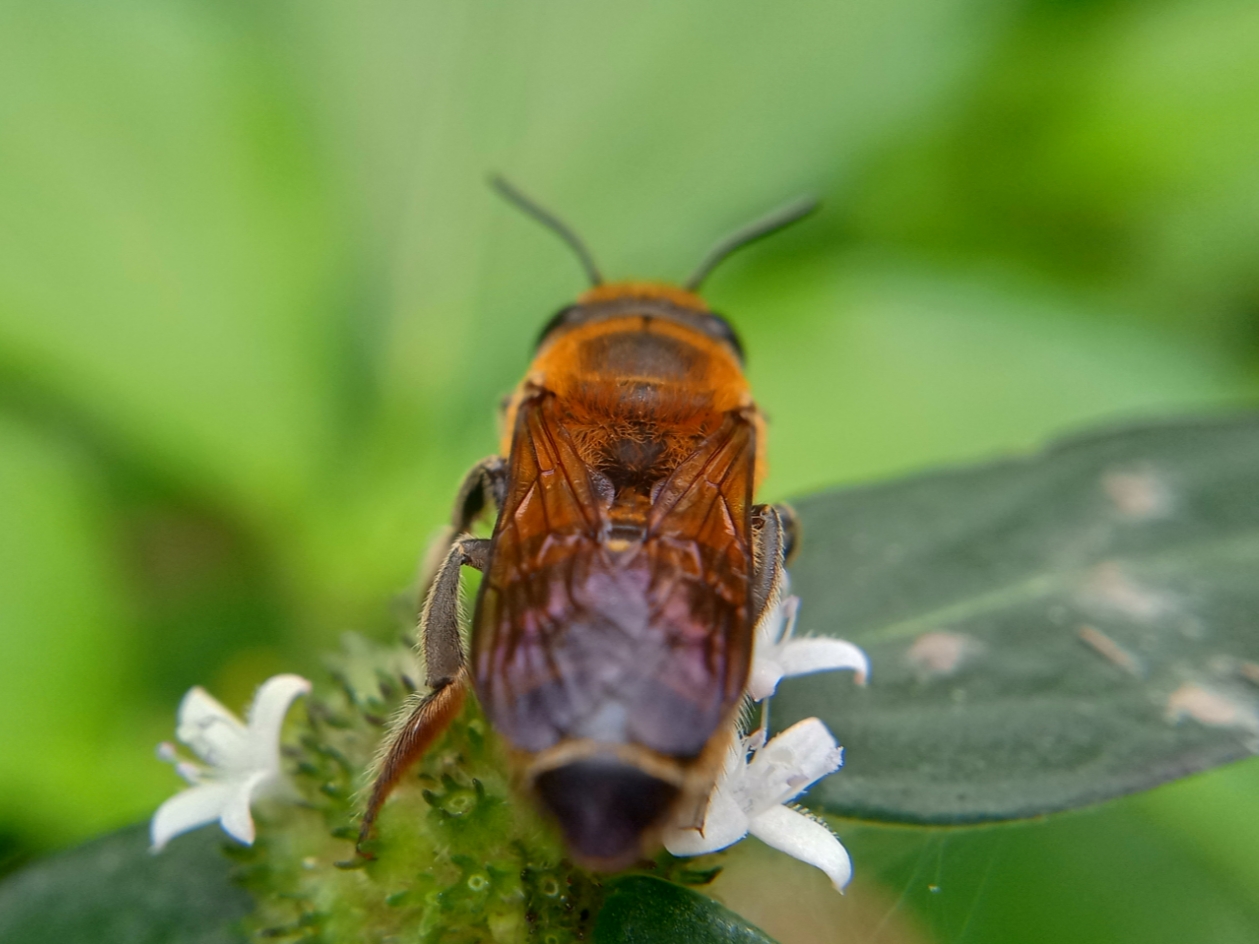 I took this picture using .
Camera: Real Mobile
Photography : Insects.
Photographer : @alvonsohiver.
Location : Aceh Indonesia
---
---