What have I been up to?
Thought you might like to see what I get up to during my work day.
I'm currently working for a trophy-engraving-framing shop and most of my work is output to a CO2 laser engraver but we also provide sublimation printing, vinyl cutting, domed resin work and picture framing.
---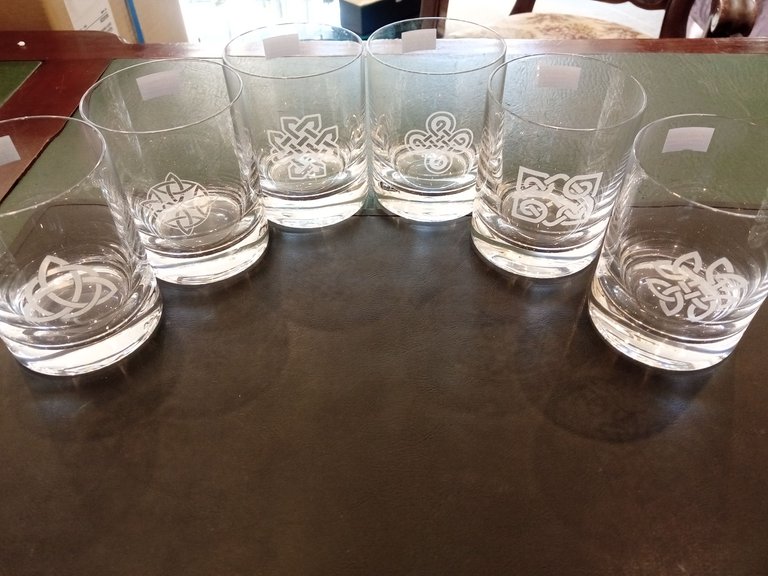 These personalised whiskey glasses are among my favourite pieces created.
---
The most common work we do is creating name plaques for trophies and medallions, with the majority of our customers being local sporting clubs and schools.
Unfortunately, not all jobs are as artistic as the whiskey glasses, although they still require a good working knowledge of graphics software to complete.
---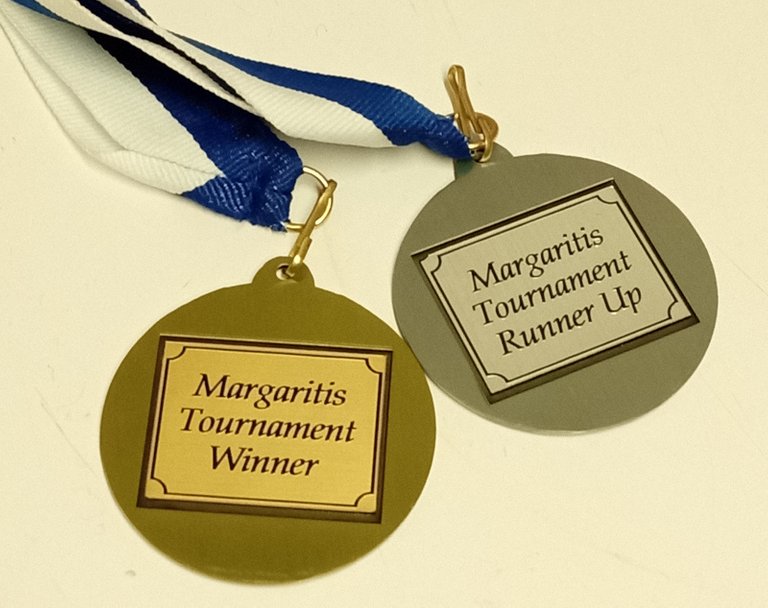 Medallions made for some social dart players
---
Our trophies range from plastic, resin and timber through to acrylic, glass and crystal, which adds a lot of variety to each day.
One day, I might be putting together different components to create some budget trophies while the next day, I could be engraving a design directly onto hand-cut crystal trophies.
---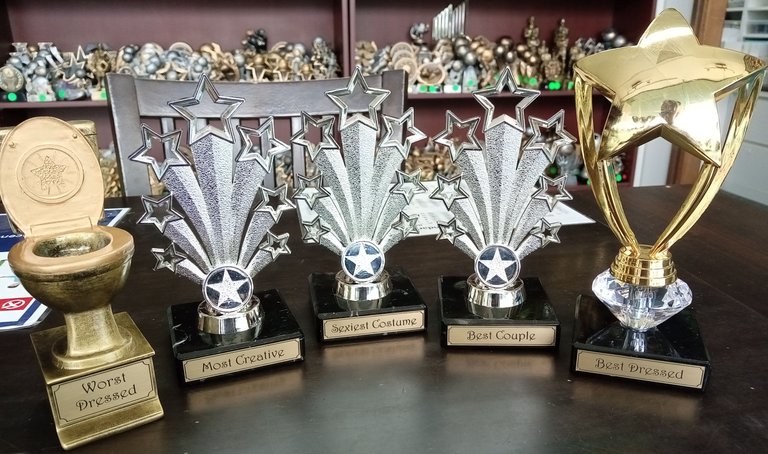 Some fun trophies awarded to guests of a 'costume' engagement party.
---
We also have a very old 'scratch' engraver called a diamond drag which produces a more traditional engraving, scratched into a metal surface.
The photo below shows an engraving on the blade of a diving/fishing knife that was to be given as an anniversary present to one lucky gentleman from his lovely wife.
---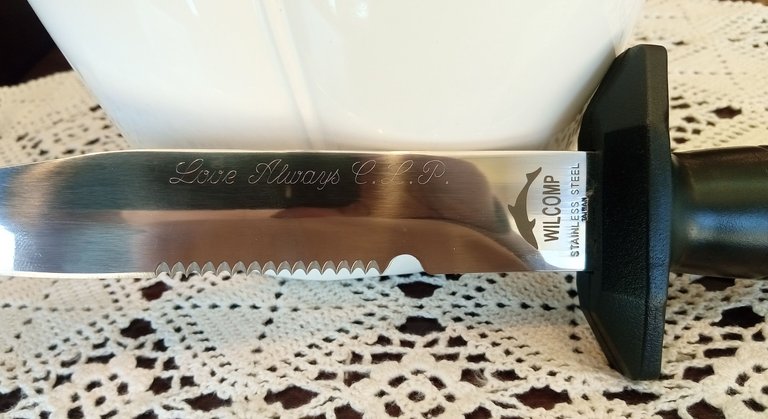 ---
As you can probably tell, I really enjoy my work.
It's what I like to call a 'feel good' job, since the products we sell are personalised items that are usually given or awarded to someone for an achievement they've worked hard for.
On top of that, many of the recipients are children so it makes me feel good to know that in some small way, I'm helping to bring a smile to someone's face and providing some encouragement to their day.
---
Obviously, I don't want to turn this into a shameless plug although, if anyone is ever looking for advice or would like further information, feel free to leave a comment. I'm always happy to talk about what sort of items can be created using these printing methods.
---
Until next time... xxx
Live Your Best Life... ❤️❤️❤️

Thanks for stopping by and reading my post, I really do appreciate your time.
All photos, stories and graphics are my own work unless otherwise noted.
contact me via discord (alphaccino.art#2638)
photo gallery - https://peakd.com/@alphaccino.art/portfolio
---

---

---
---
---