Double Black Gardening S1-Ep1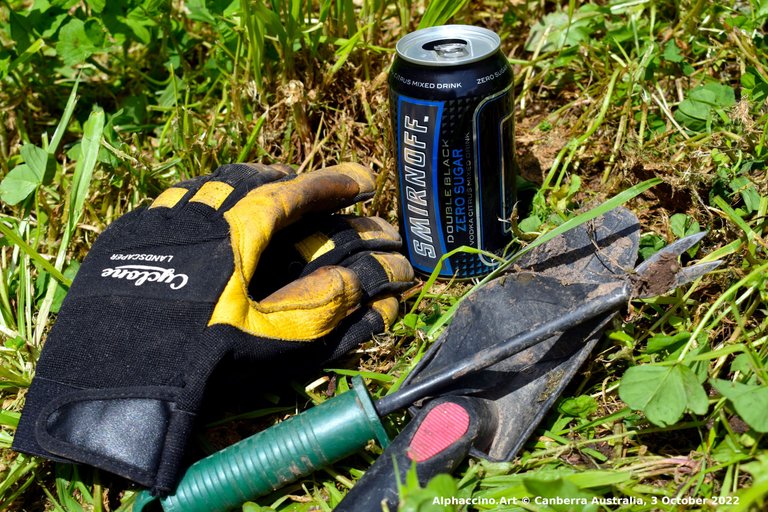 My 4 Most Essential Weeding Tools
---
This post is inspired by The One and Only Garden Journal Challenge - October 1 posted by @riverflows.
After spending what seemed like Canberra's first 'spring' day outside, weeding and pruning, this challenge seemed like the perfect reason to (re)start a journal about my progress in the garden.
Having recently moved house, this also means I have new garden that I'll have to 'get to know' all over again.
---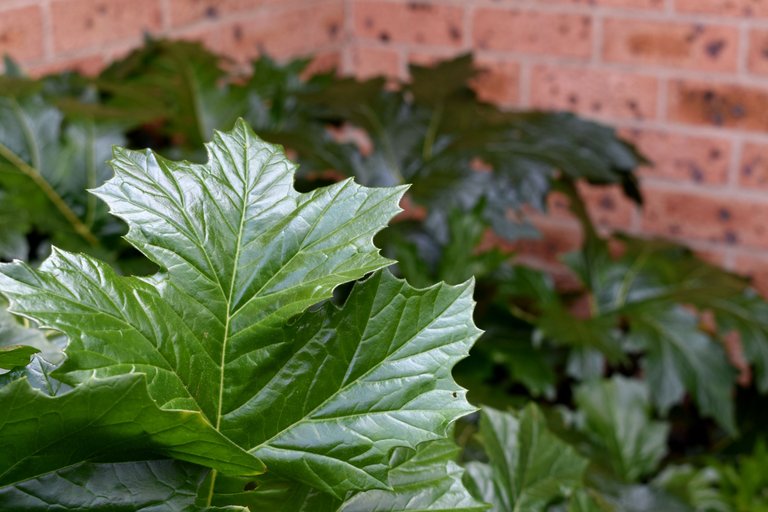 Oyster Plant (Acanthus Mollis)
---
Winter had just started when I first moved so I had months to wait for the last frost and warmer weather. I couldn't wait to get out and start planting. And, even though we're now one month into spring, the season has been slow to start with low temperatures and lots of rain. Today was the first day that felt warm enough to remove my jumper.
There are a few flowers that have sprung from the ground after the sun started to shine. They were a welcome sight and I was glad to see that I wasn't starting from absolute scratch.
---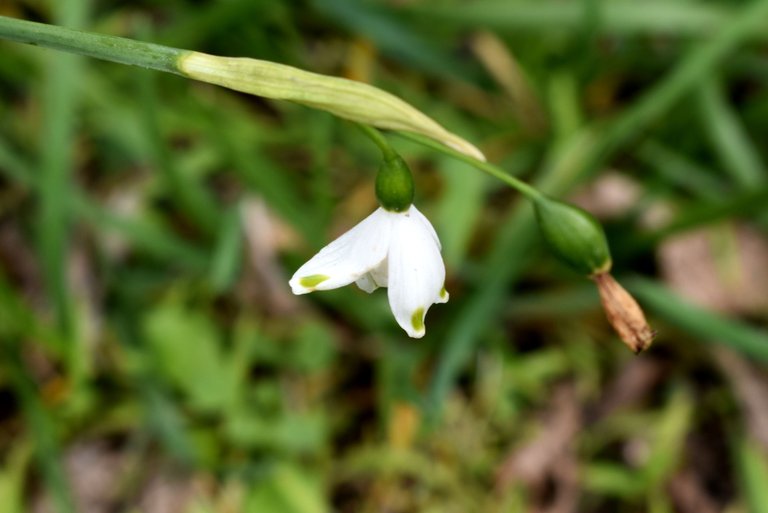 Spring Snowflake (Leucojum Vernum)
---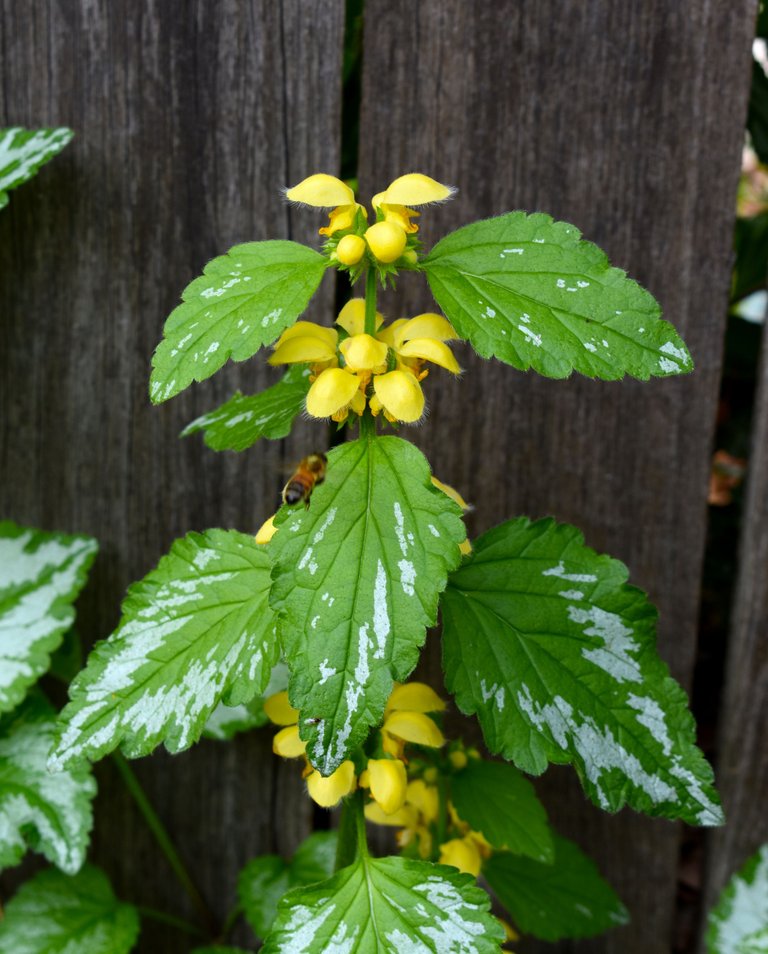 Aluminium Plant, Yellow Archangel (Lamium galeobdolon)
---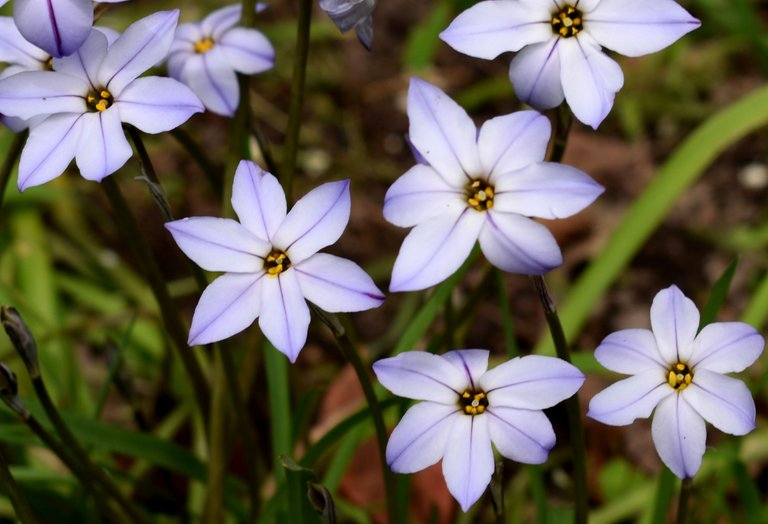 Mystery flower, but quite common around my local area.
---
As you can see, I have a healthy amount of bees visiting my yard daily. They make busy work attending to a tree full of mauve flowers (that I've yet to identify) filling the air with that distict hum that accompanies their efforts.
---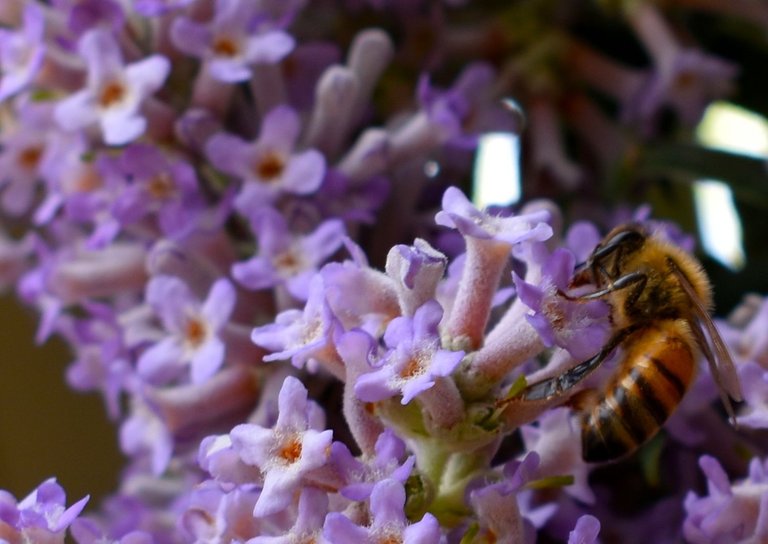 Caution: Bees at Work
---
Of course, I've already been to the nursery to select some new plants for the garden. All but one are still sitting in pots because I'm trying to decide where to plant them.
There are several garden beds with brick edging so I think I'll end up grouping the plants by colour. One will have purple, mauve and white flowers and the other might have orange and yellow.
We'll see, it's a work in progress, after all.
---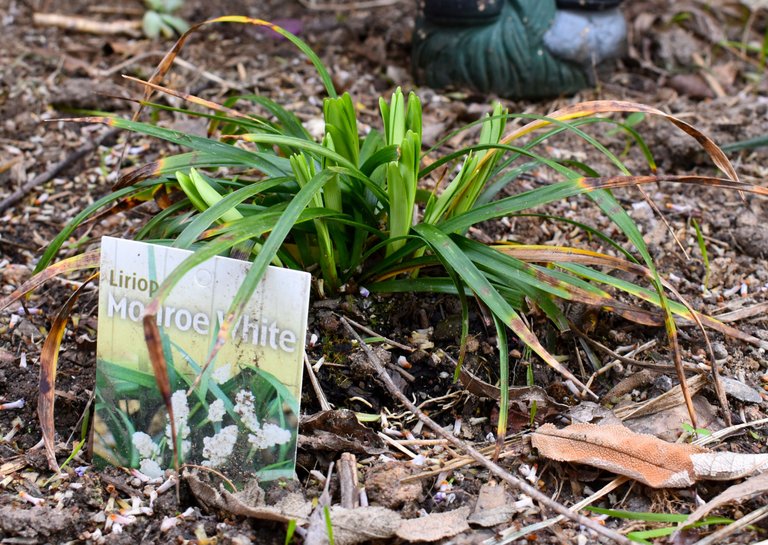 First planting with lots of new growth
Liriope Monroe White (Liriope muscari)
---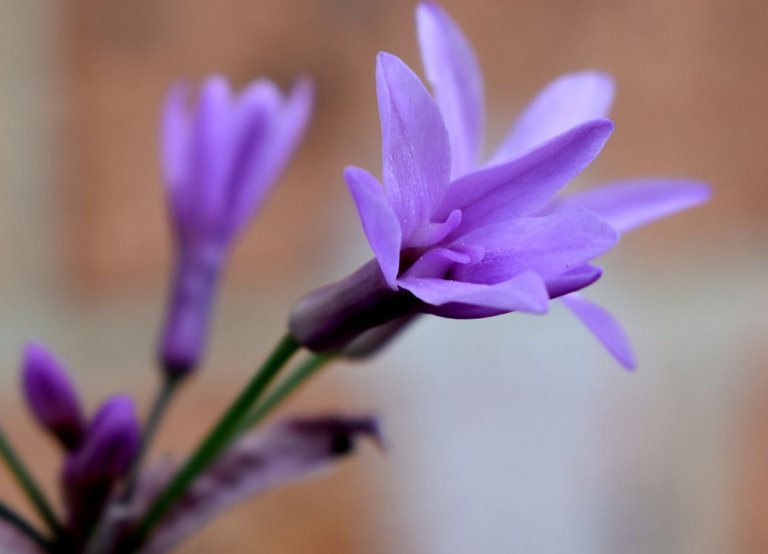 Dark Star (Tulbaghia)
---
One plant that I'm eager to find a space for, is my latest purchase, Correa Dusky Bells. It's known as a native fuchsia because the flowers are kind of similar.
The fuchsia flowers are one of my favourites but not easy to grow in Canberra without protection from frost. Maybe I'll have better luck with a native.
This particular variety, Correa 'Dusky Bells' is believed to be a hybrid of Correa reflexa and C.pulchella. src
---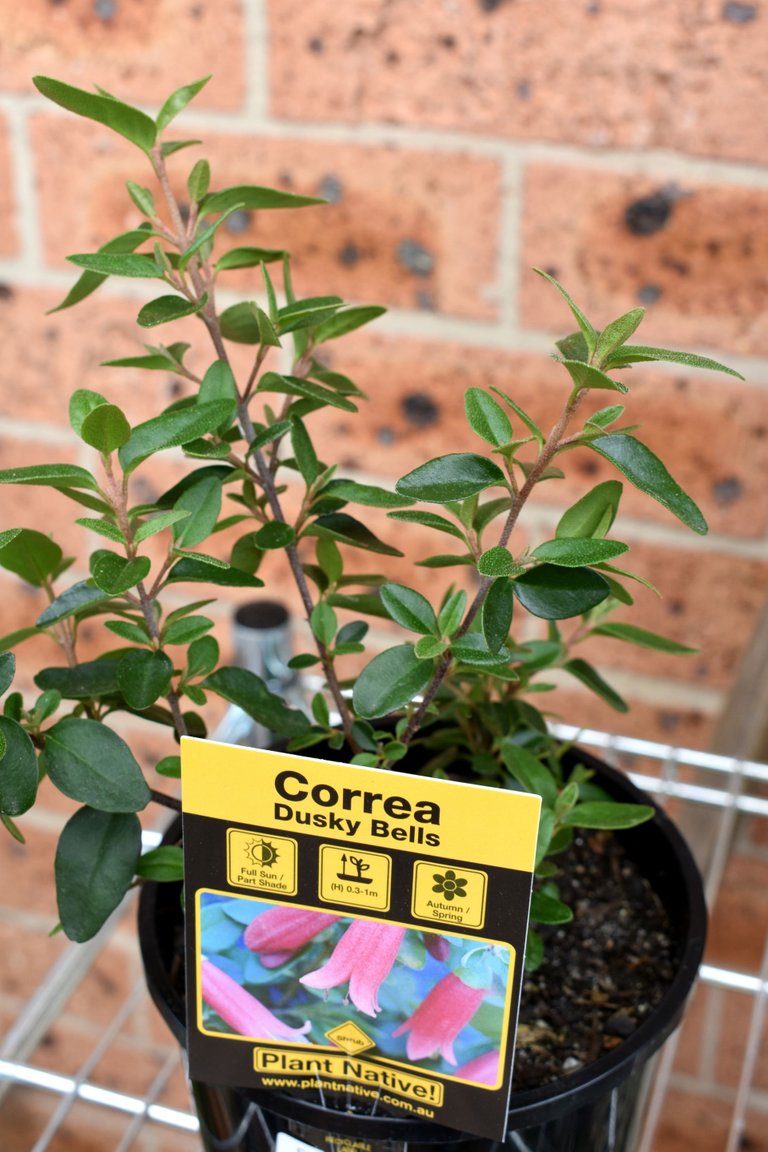 Correa Dusky Bells (Correa reflexa, C.pulchella)
---
So far, most of my time has been spent weeding the garden beds. Apparently, the previous occupant wasn't a keen gardener and had let the yard get very overgrown. It needs lots of TLC but I'm more than happy to put in the time and effort needed to nurse it back to beautiful.
More than anything, it's an excellent excuse to grab a can of Double Black, go outside in the fresh air and enjoy the sunshine.
:D
Anyhoo, it's been a while so I hope you're all doing well and living your best life
Until next time xxx
<3
Alpha

Thanks for stopping by and reading my post, I really do appreciate your time.
All photos, stories and graphics are my own work unless otherwise noted.
contact me via discord (alphaccino.art#2638)
photo gallery - https://peakd.com/@alphaccino.art/portfolio


---


---
---