Being a mother Is... || Ser madre es... [ESP-ENG]
Hola apreciados amigos de Mundo Hive 💕
Hello dear friends of Hive World 💕
Hace días no publicaba algo en una de mis comunidades favoritas @Motherhood por lo que no quise esperar más, y decidí hacerlo con este tema que hace días venía pensando y tratando de darle forma, puesto que cada una lo vivimos de forma diferente, quisiera expresar mi experiencia y mis conocimientos hasta ahora de lo que ser mamá es..
It's been days since I published something in one of my favorite communities @Motherhood so I didn't want to wait any longer, and I decided to do it with this topic that I've been thinking about for days and trying to shape it, since each one of us live it differently, I would like to express my experience and my knowledge so far of what being a mom is...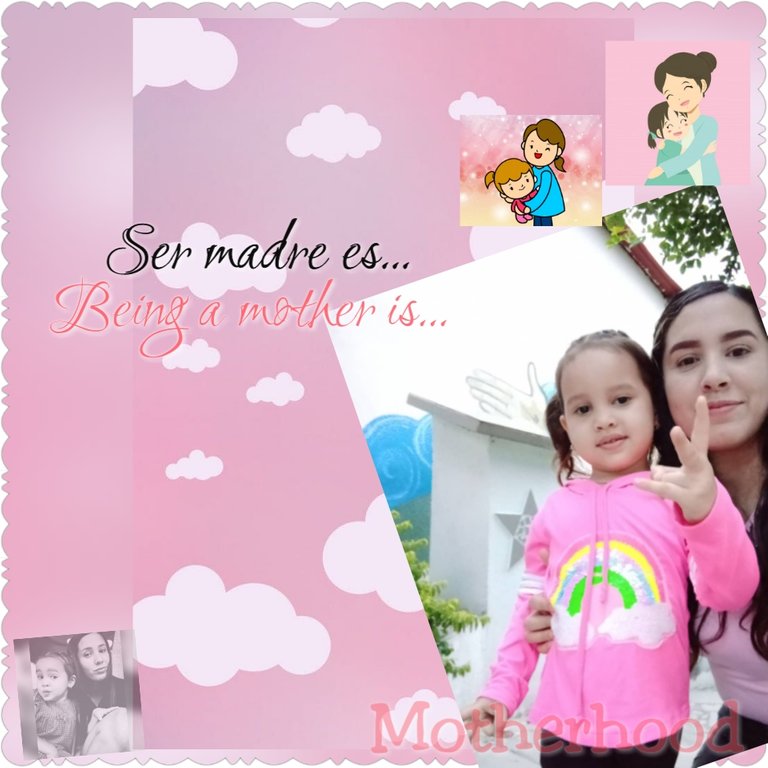 Ser mamá es... || Being a mother is...
ESTAR ALERTA EN TODO MOMENTO
Desde el momento que nos enteramos que vamos a ser madres, entramos en modo alerta a cualquier momento o circunstancia, preguntando e informándonos sobre todo lo que otras madres ya con experiencia saben y que crees que para ti pueda ser útil. Sin contar ya desde el momento en qué nacen, es cuando más aún se agudiza nuestro sentido de alerta, para así no pasar desapercibido algún malestar, o también para no perder ningún detalle del crecimiento de nuestro retoño.
BE ALERT AT ALL TIMES
From the moment we find out that we are going to be mothers, we go into alert mode at any time or circumstance, asking and informing ourselves about everything that other experienced mothers already know and that you think may be useful for you. Without counting from the moment they are born, is when our sense of alertness sharpens even more, so as not to go unnoticed any discomfort, or not to miss any detail of the growth of our offspring.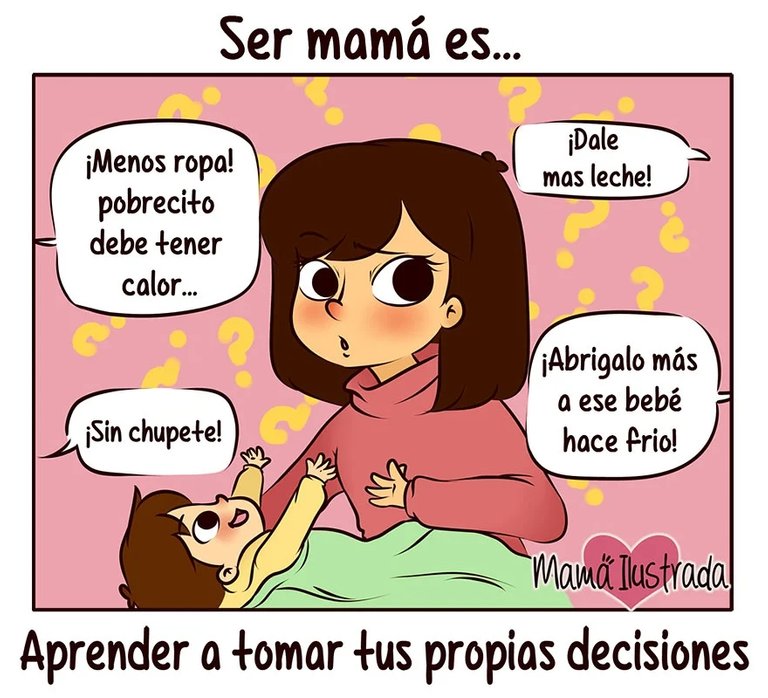 Fuente
APRENDER A SER PACIENTE
Sin duda alguna es una de las principales cosas que el ser madre me ha enseñado, a tener paciencia en todo sentido, puesto que se que de mí depende dar el mejor ejemplo para Lionella.
LEARNING TO BE PATIENT
Without a doubt this is one of the main things that being a mother has taught me, to be patient in every way, since I know that it is up to me to set the best example for Lionella.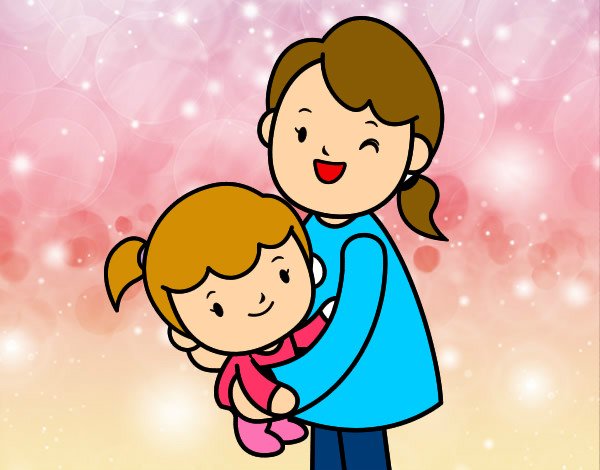 Fuente
DAR TU AMOR INFINITO Y PERDER LA NOCIÓN DEL TIEMPO
Si, nos centramos tanto en amar, cuidar y proteger a nuestros pequeñitos, pendientes que nada les falte, sumergidos en un mar de emociones que se nos va el tiempo y caemos en cuenta del tiempo transcurrido, es al momento de ver fotos y vídeos y ver cuánto han crecido, y allí ves que es la mejor inversión de tiempo que has hecho.
GIVE YOUR INFINITE LOVE AND LOSE TRACK OF TIME
Yes, we focus so much on loving, caring for and protecting our little ones, making sure they lack nothing, immersed in a sea of emotions that we lose track of time and realize how much time has passed, when we see photos and videos and see how much they have grown, and there you see that it is the best investment of time you have made.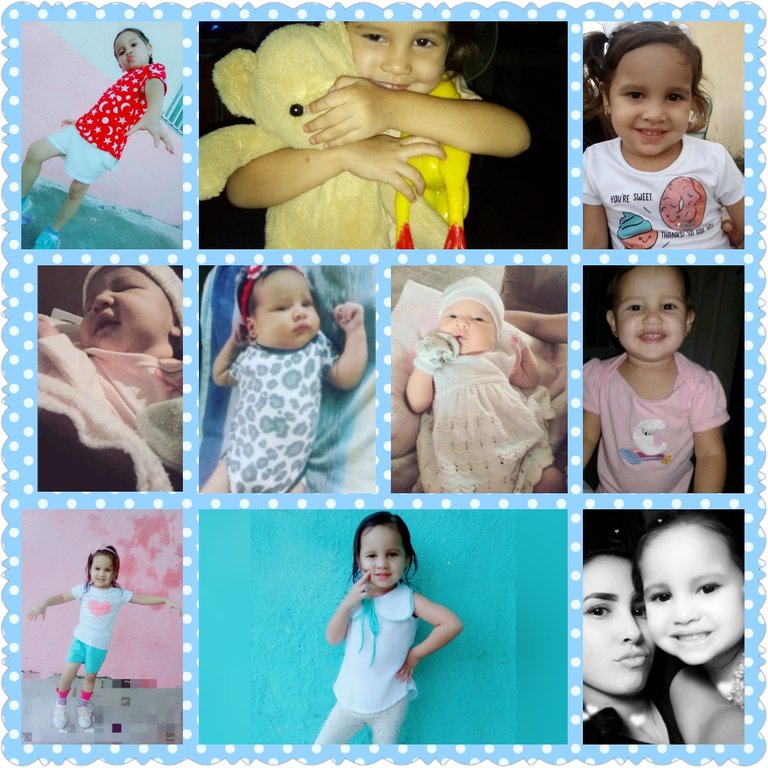 SER LA ÚLTIMA EN ESTAR LISTA
A la hora de salir, por ende las mamis terminando siendo las últimas en estar listas porque estamos en todo, pendiente de las cosas de nuestros pequeños y de los no tan pequeños (esposo). Así que en ocasiones se vuelve tan ocurrente escuchar frases como (porqué tardas tanto) 🤔
BEING THE LAST TO BE READY
When it's time to go out, we mommies end up being the last ones to be ready because we are in everything, taking care of the things of our little ones and the not so little ones (husband). So sometimes it becomes so witty to hear phrases like (why are you taking so long) 🤔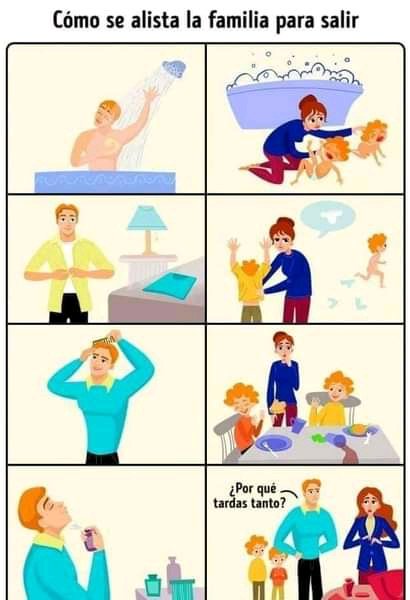 Fuente
La maternidad es como un cuaderno abierto que se escribe todos los días, con nuevas historias, aventuras y emociones
Motherhood is like an open notebook that is written every day with new stories, adventures and emotions.
Gracias a Dios por la dicha de ser madre.
Thank God for the joy of being a mother
¡Gracias por leer mi publicación 💙!
¡Thanks for reading my post💙!
---
---