Through the eyes of love

This year has one of the rare observed occasions where both the western Valentine's and Chinese Valentine's day fall side by side, which is on 14th and 15th February respectively.
Some people joked that if you missed out on the 14th, you can still work on redeeming yourself the next day. Nice save, guys... Nice save. Haha!
The Chinese Valentine's is better known as the last day of the Chinese New Year, which falls on the 15th day of the celebration. You will also see the full moon. Many Chinese households would make sweet rice balls or dumplings to eat on that day with loved ones. In the olden days, the young people were encouraged to write down their names and details on the Mandarin orange and throw them into the river, and the suitors would pick up the oranges to find a desirable mate.
So how did we celebrate Valentine's and the last day of Chinese New Year?
Feasting on our favorite food of course!
Both days fell on the weekday and this lady wasn't in the mood to cook so we ordered some sushi for lunch! Husband was at work but he was happy that we were enjoying ourselves at home.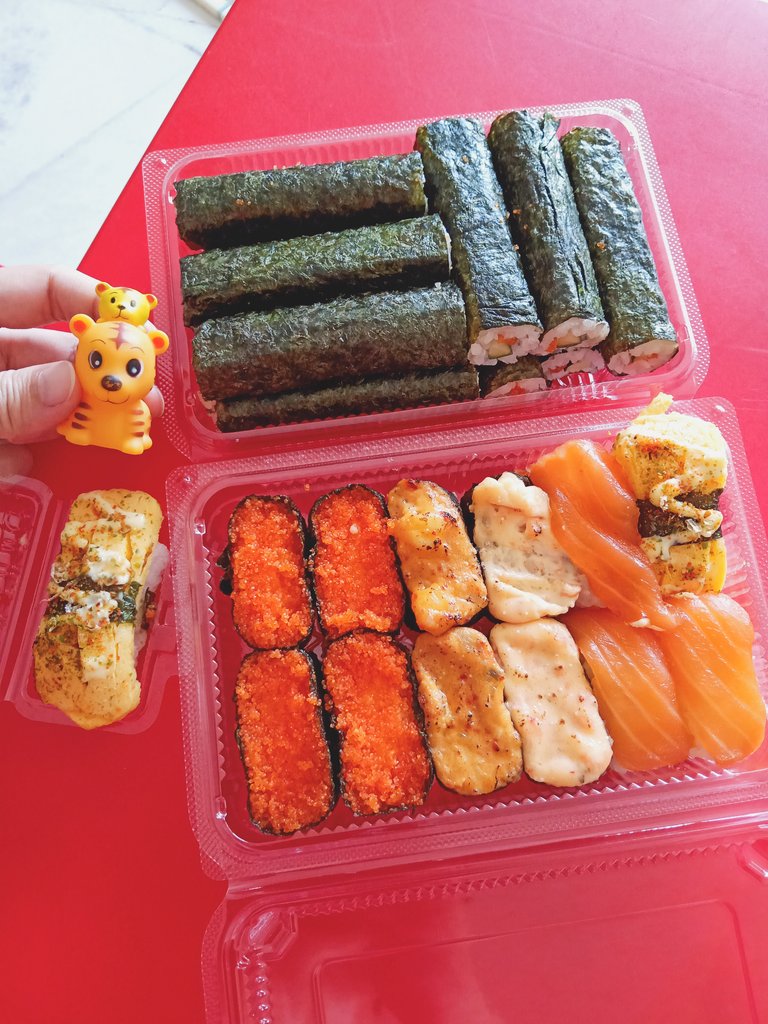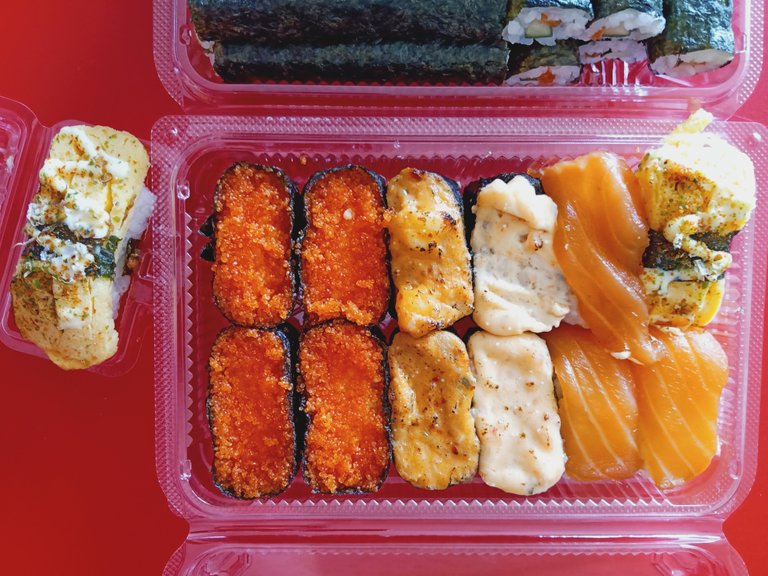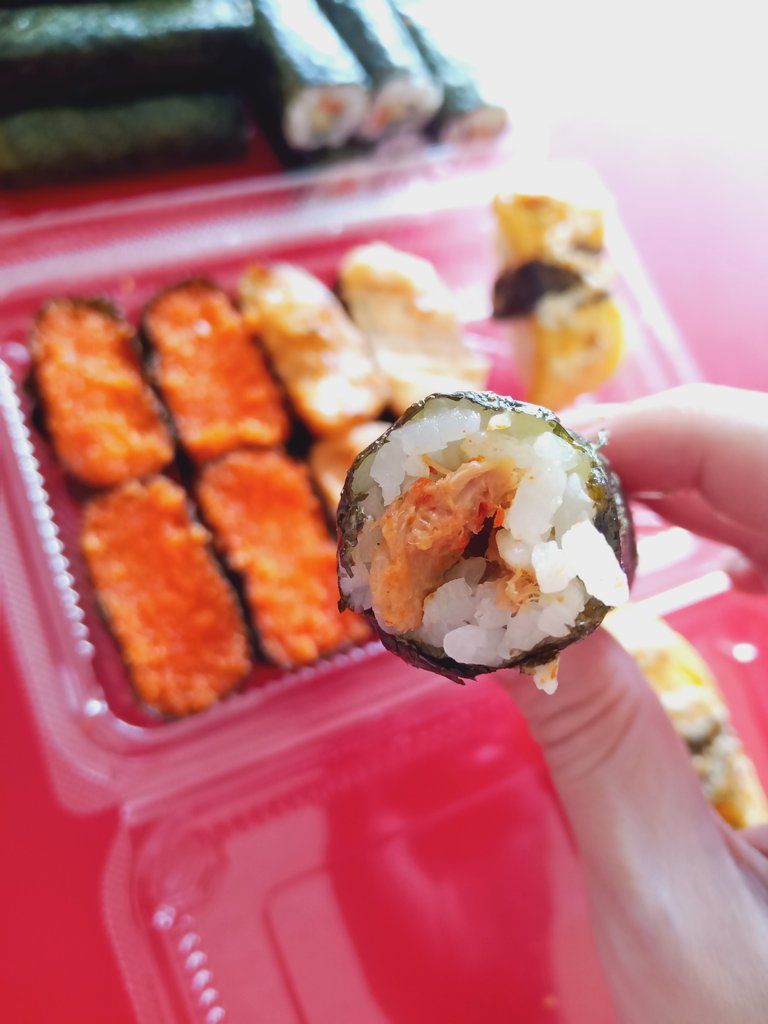 If you're wondering what I ordered, here's the list of sushis I chose, yum!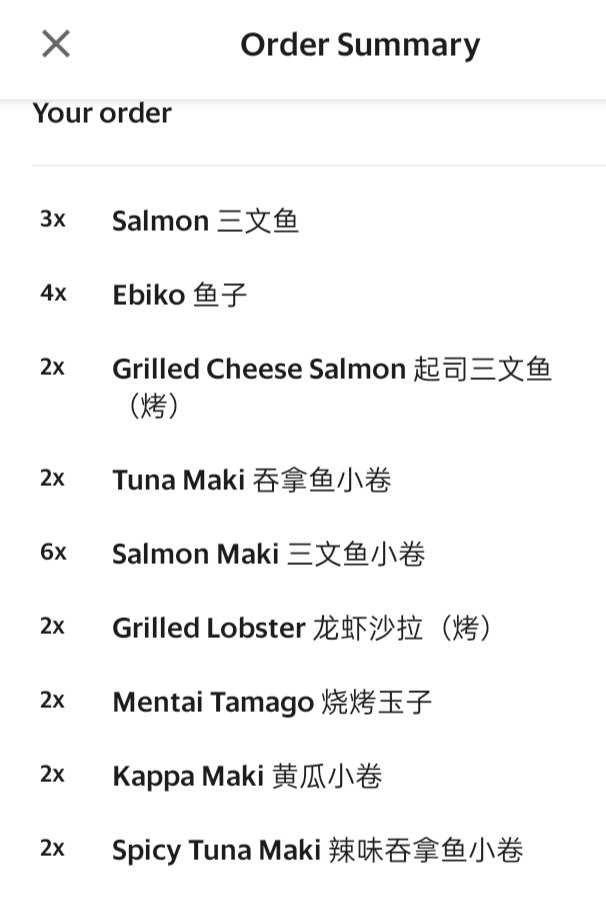 It's been sometime since we last had sushi and my children and I have been craving for them for the longest time, especially since lockdown has been happening throughout the year and as a result, our favorite sushi joint closed down. Sad, sad times.
But, all hope is not lost. Found another joint and had our happy fix! Look at 'em cute faces!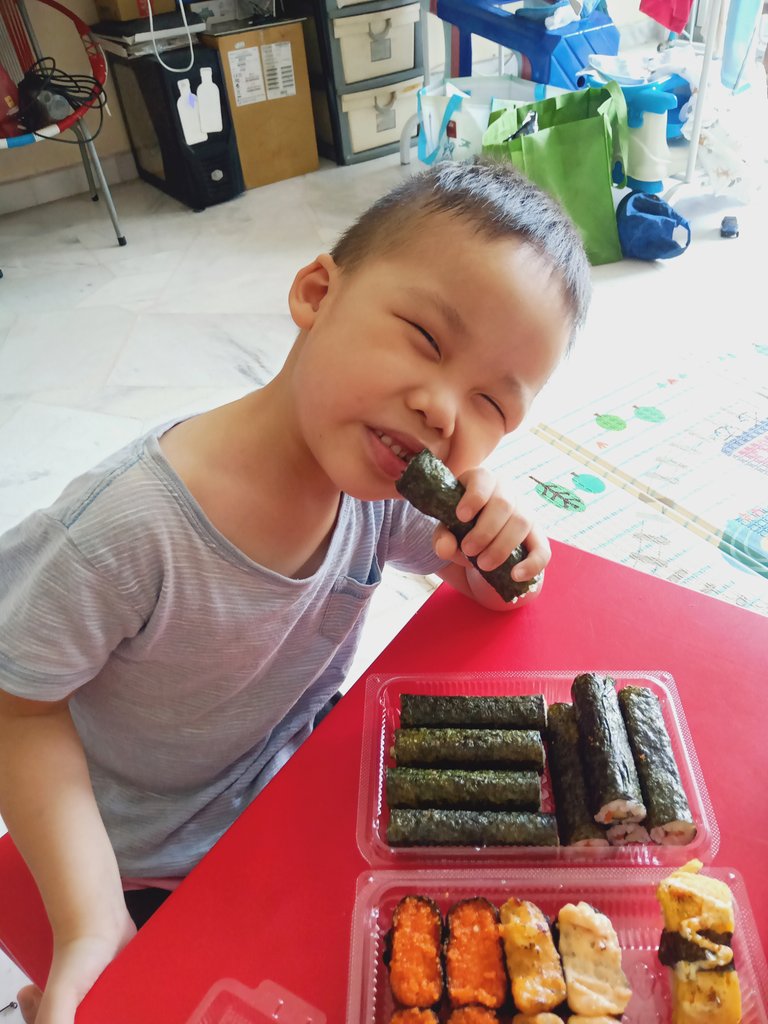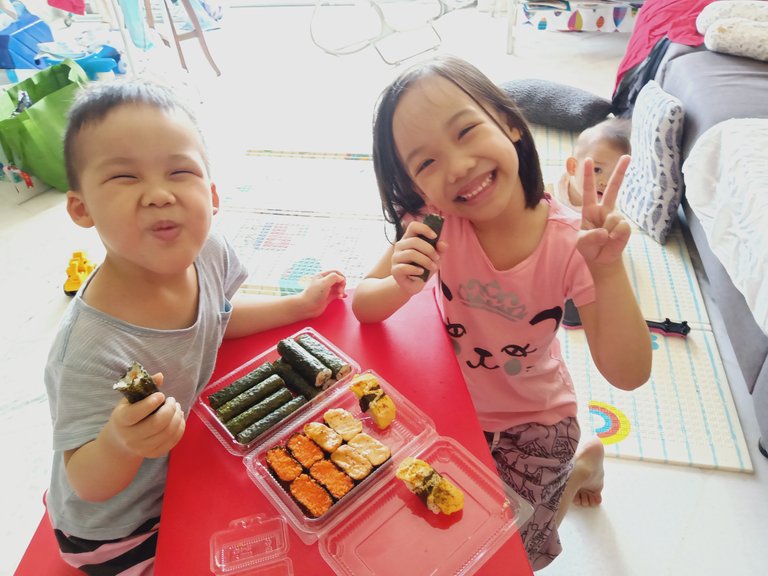 And while baby brother couldn't join in the feast, he was happy entertaining himself with toys.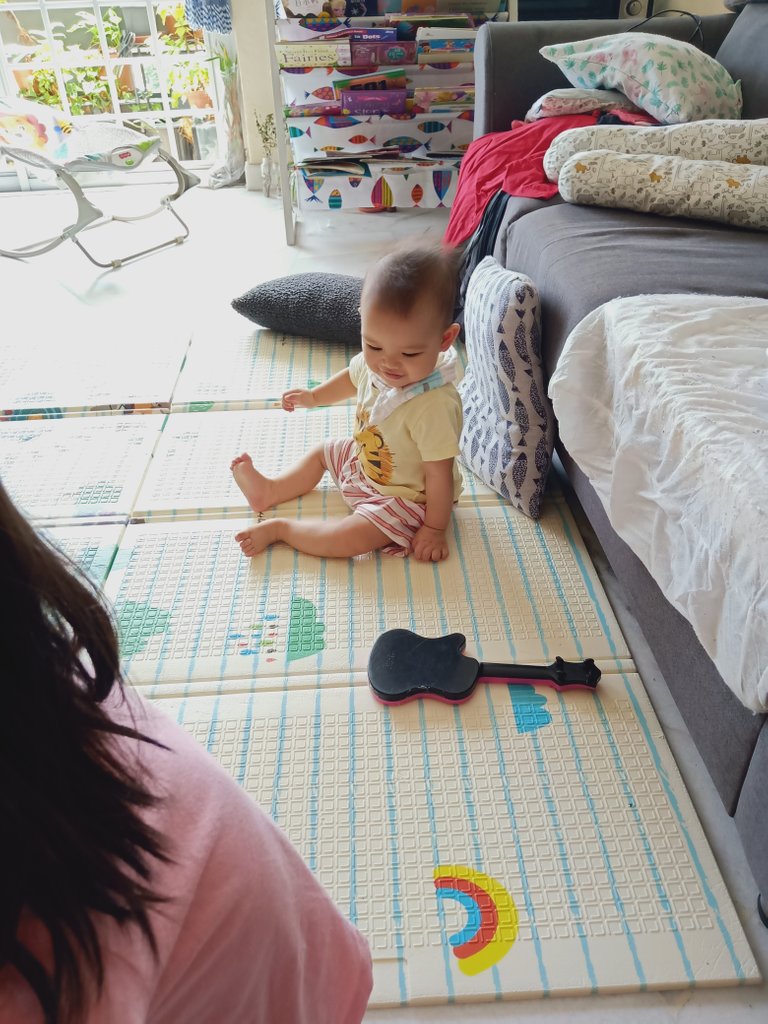 Ohhh, before I forget, and how dare I! We started our day with cake, haha! It was my second born's birthday, we bought this cake from Baker's Cottage, it's the Chequer Mousse Chocolate cake. It has quickly turned into our favorite.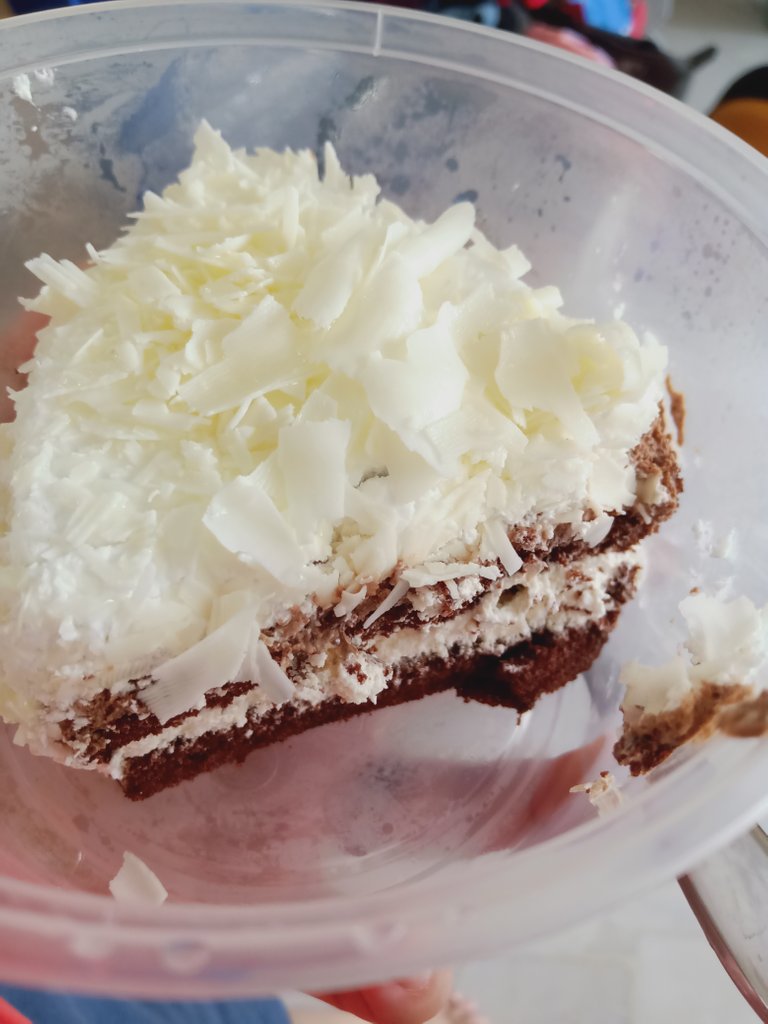 To quench our thirst, we also had a bowl of snow fungus dessert after our sushi feast, and I upped it by adding a bottle of snow lotus and bird's nest drink into the mix. It was cold and refreshing!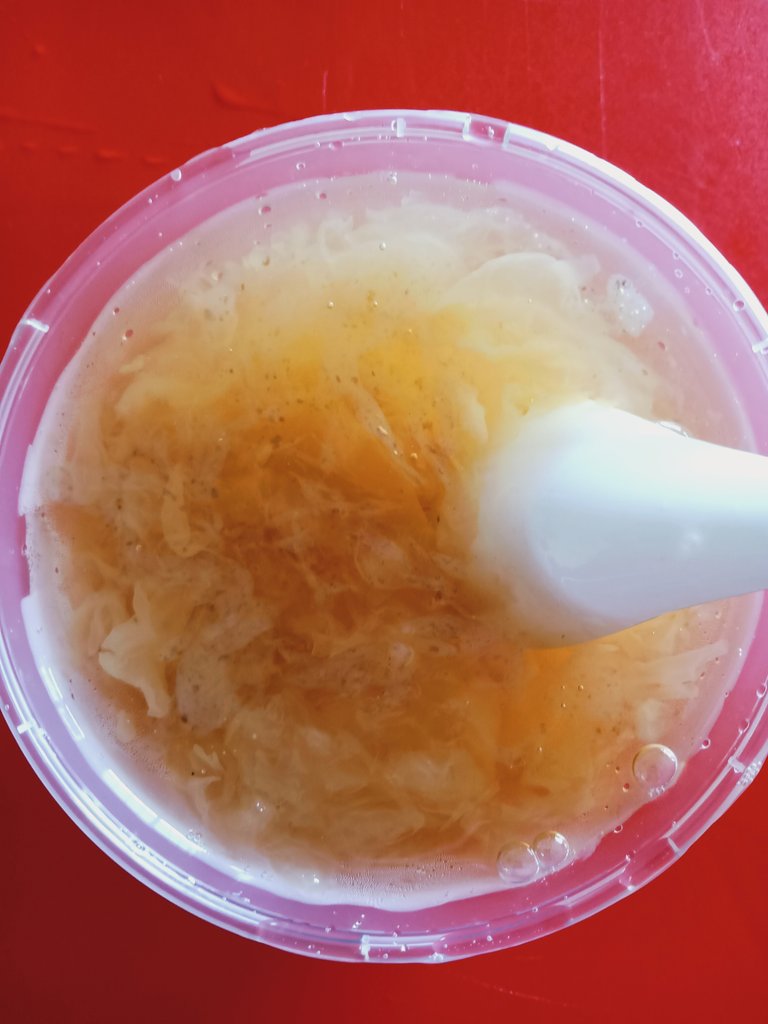 Truth is, this has been a tough week for us. I'll spare you the details, I'd rather spoil you with photos of good food!
My husband, he isn't really the typical romantic. His version of romance is spoiling you with your favorite food. And as time goes by, it's like he stays in my tummy because he seems to know even the most secret cravings I have. I would just think or crave for a random dish and you'll bet he most probably would bring that home if I wasn't cooking dinner.
He's so good at it he should win a Nobel Prize! Hahaha!
Okay, it's a little scary. But it's my kind of scary.
So just before dinner, I had a sudden crave for dried bak kut teh. It's a spicy dried version of a pork dish with pig intestines.
Lo and behold.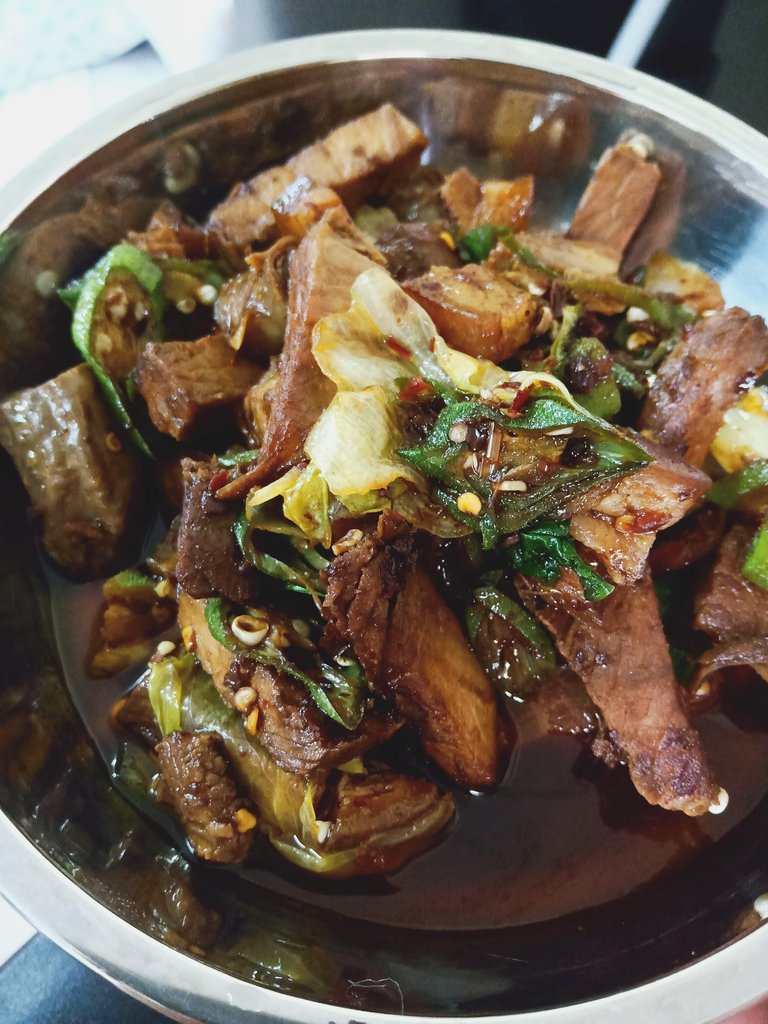 And you can bet your socks off I enjoyed every bit of it. It was heaven in my mouth. He even bought me my favorite bubble milk tea, too!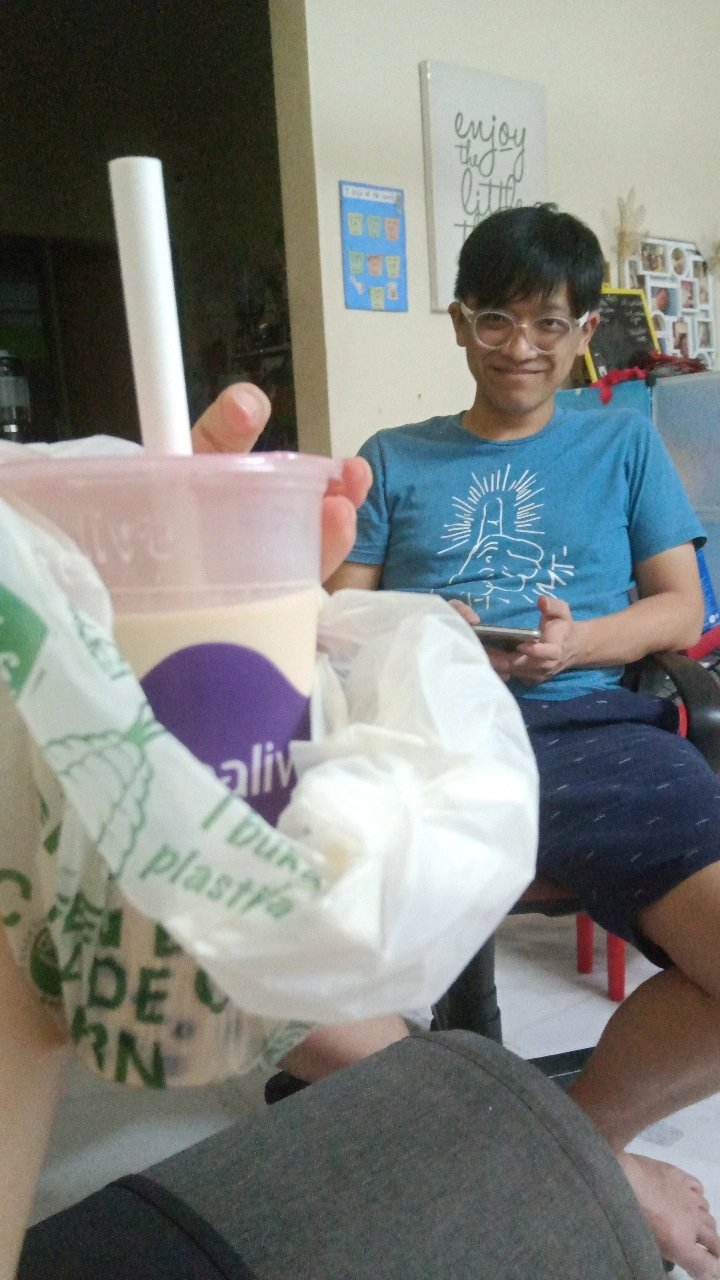 Earlier that day, I surprised my husband by ordering a box of rose orange cheese tarts to his office. Because, it was Valentine's and, why not? He was happy and sent me a picture of it, and I even played it cool by saying how nice of him receiving a surprise, it must be from a secret admirer!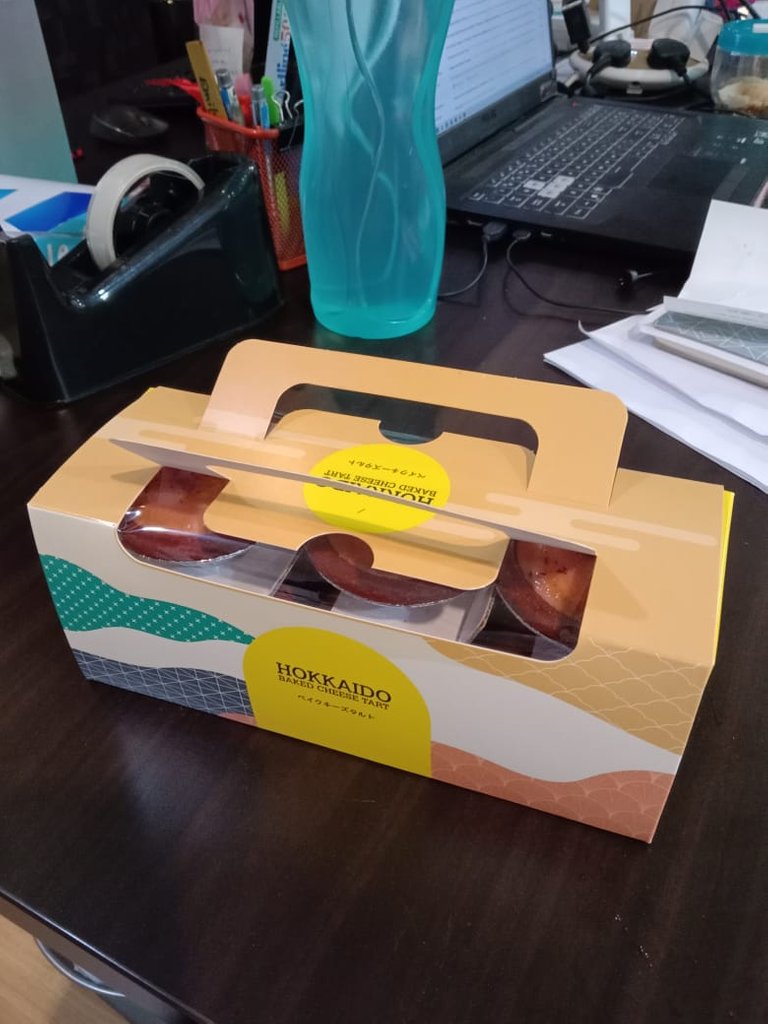 Until he sent me this. My Grab driver screw me over by revealing the surprise. Hahaha!!! It was the funniest thing ever!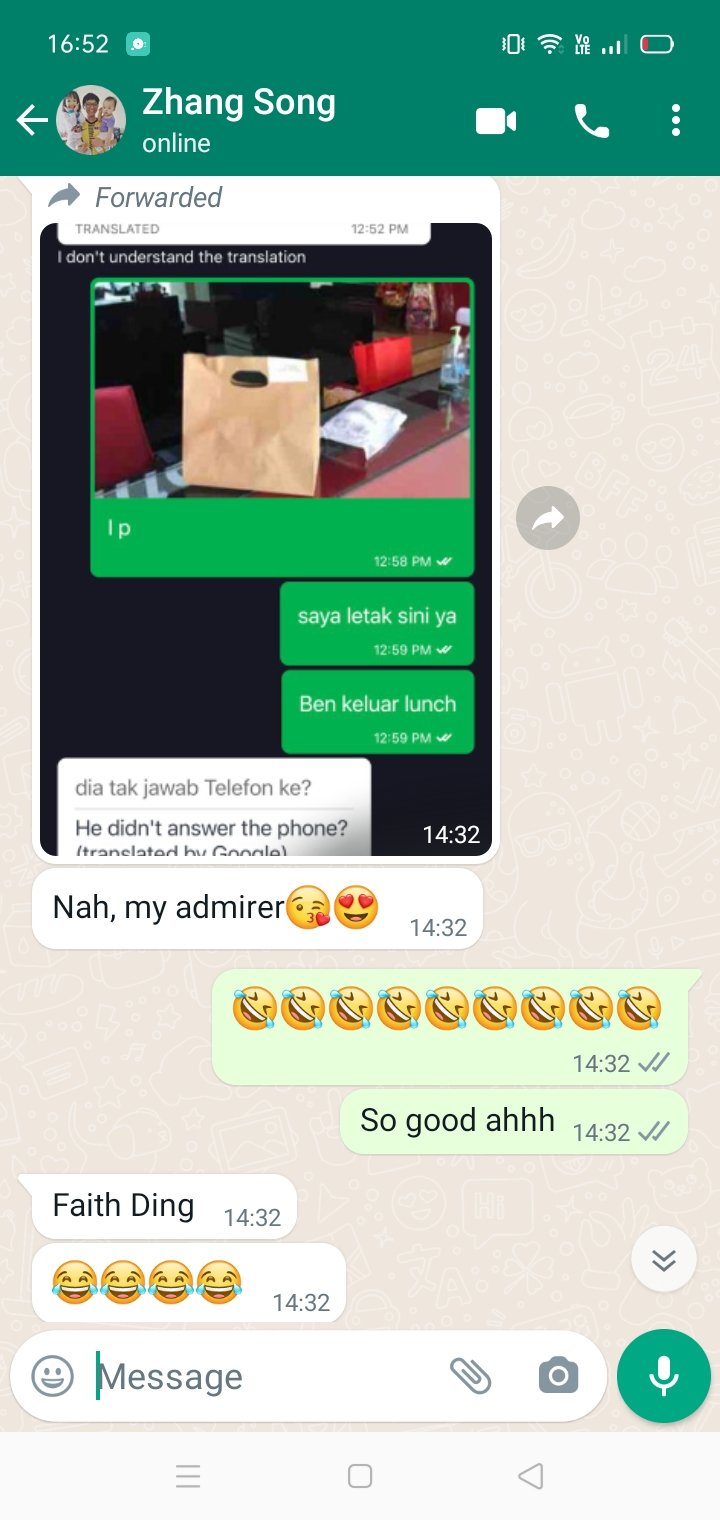 Fast forward to the next day, he brought home an extra dish that we have not had for a long time. If my memory serves me well, we had this once, too last year. Or was it the year before that? Nevermind. It was fried eggs with oysters. In the Chinese community it's well known as 'Orh Chien'. The eggs are mixed with some flour batter and fried, and in the end fresh juicy oysters are added into the mix. The stall that my husband bought this from has been operating for many years nearby our place.
Can you see the fresh and juicy oysters?
Pure bliss.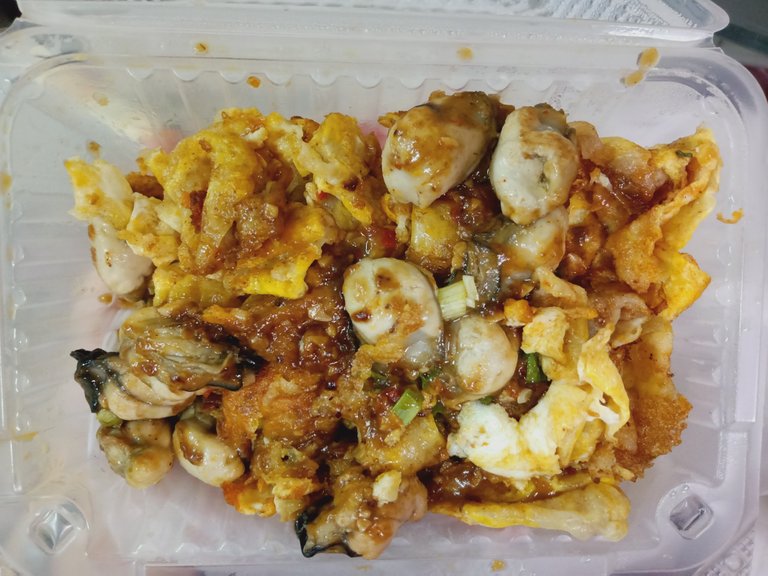 And while Chinese New Year and Valentine's have ended, there's no reason to not continue celebrating life! At wherever you are, as you're reading this may you be blessed with goodness, and your cup overflow.
Have a great year!
---
---