Catalanas Horneadas con Vegetales / Baked Catalan with Vegetables / @alicargofer [ESP/ENGL]
---
Saludos amigos Hivers de la hermosa comunidad de #FoodiesBeeHive hoy quiero mostrarles como preparar una deliciosa catalanas horneadas con vegetales que les va encantar a los amantes del pescado y comida sana porque queda muy natural y con mucho sabor.
Greetings Hivers friends from the beautiful #FoodiesBeeHive community today I want to show you how to prepare a delicious Catalan baked with vegetables that lovers of fish and healthy food will love because it is very natural and with a lot of flavor.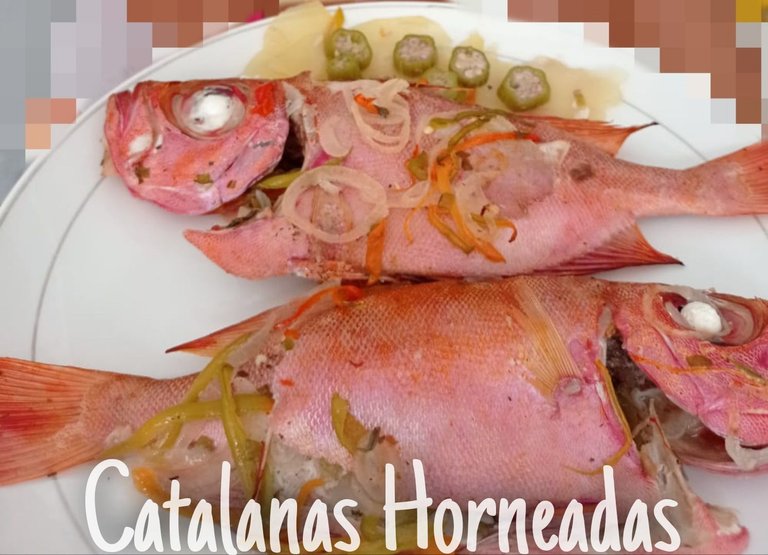 ---
Ingredientes para Catalanas Horneadas:
4 Catalanas Grandes
2 cebollas
1 tomate.
6 ajies.
1 papa.
5 chimbombo.
Sal.
Pimienta en polvo.
Orégano Orejón.
Orégano seco.
Ingredients for the stewed meat:
4 Large Catalan
2 onions
1 tomato.
6 peppers.
1 potato.
5 chimbombo.
Salt.
Pepper powder.
Oregano Orejón.
Dried oregano.
---
Preparación / Preparation:
---
Lo primero es lavar el pescado y abrirlo hacia un costado para dejarlo listo para ser rellenado. Se lavan todos los vegetales y se organizan todos los ingredientes y también el recipiente para llevar al horno nuestras catalanas.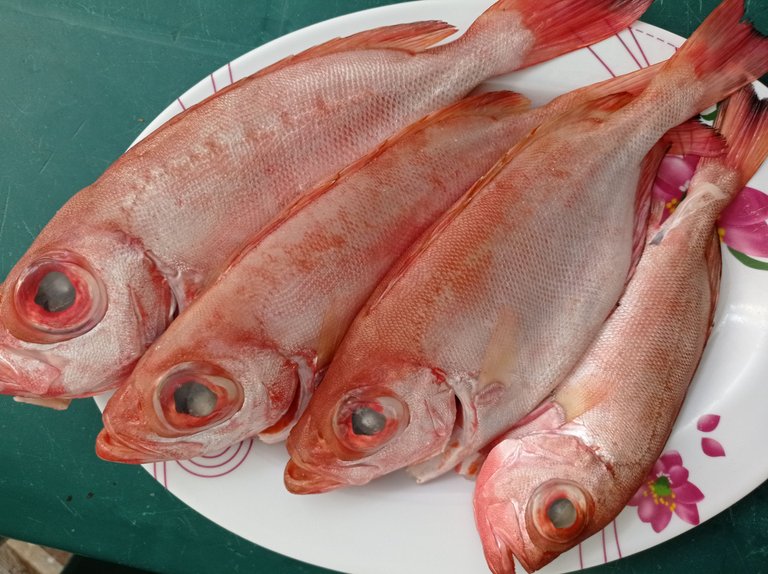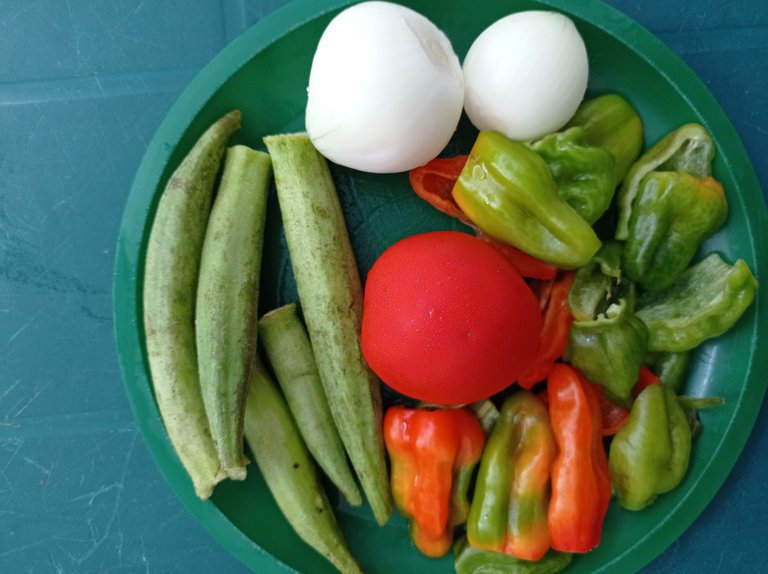 The first thing is to wash the fish and open it to the side to leave it ready to be stuffed. All the vegetables are washed and all the ingredients are oranized and also the container to take our catalanas to the oven.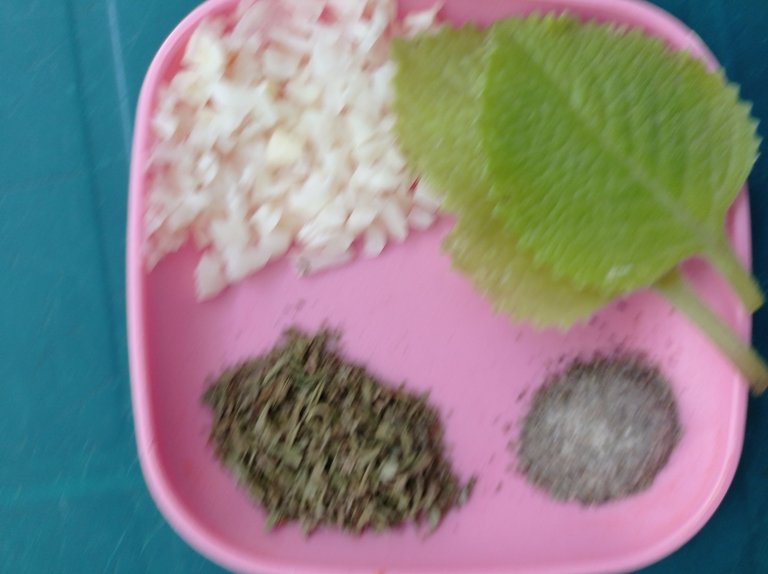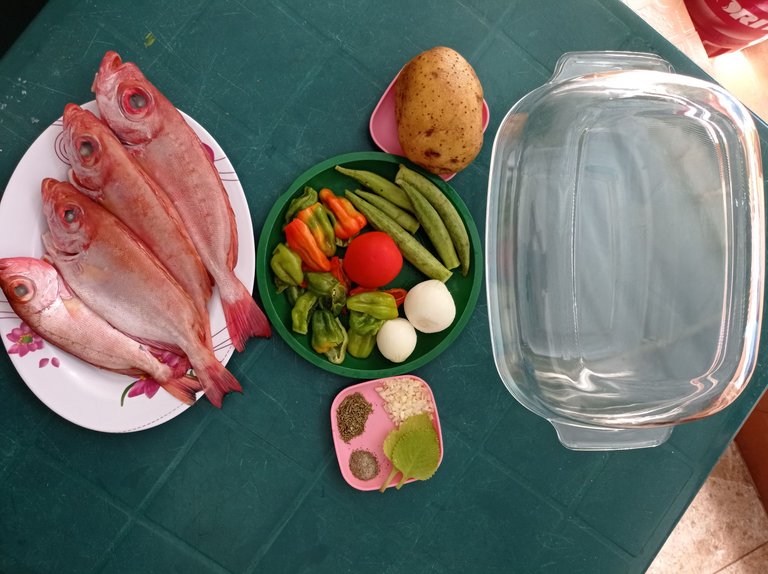 ---
Empiezo cortando y pelando la papa en rodajas.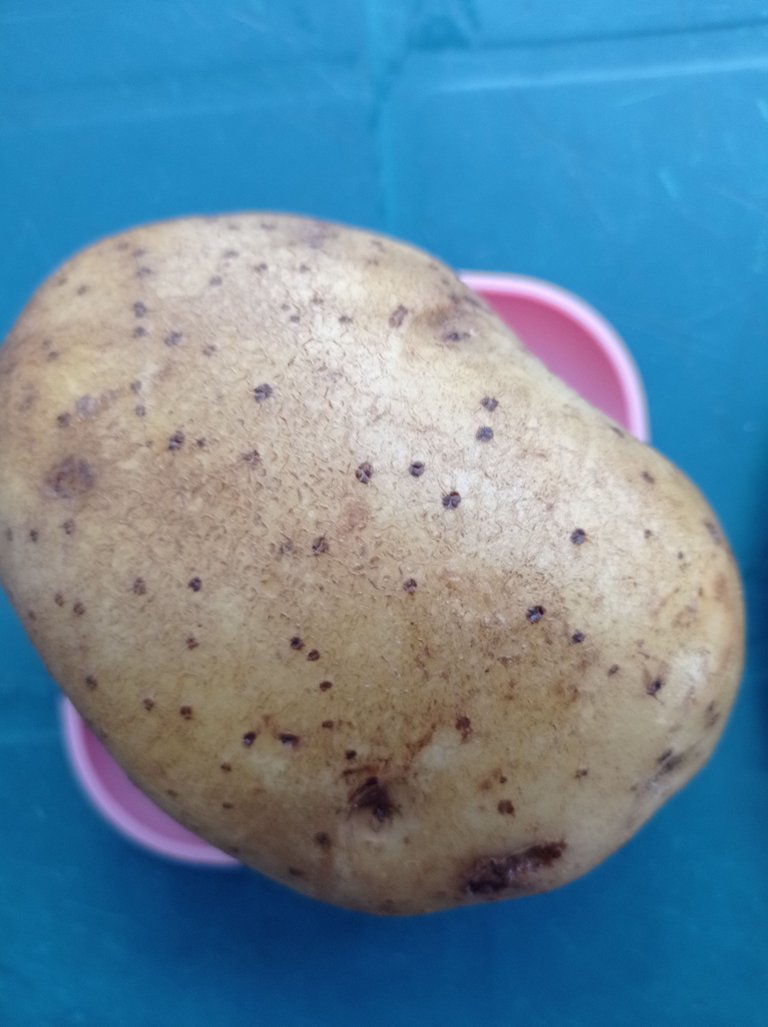 I start by cutting and peeling the potato into slices.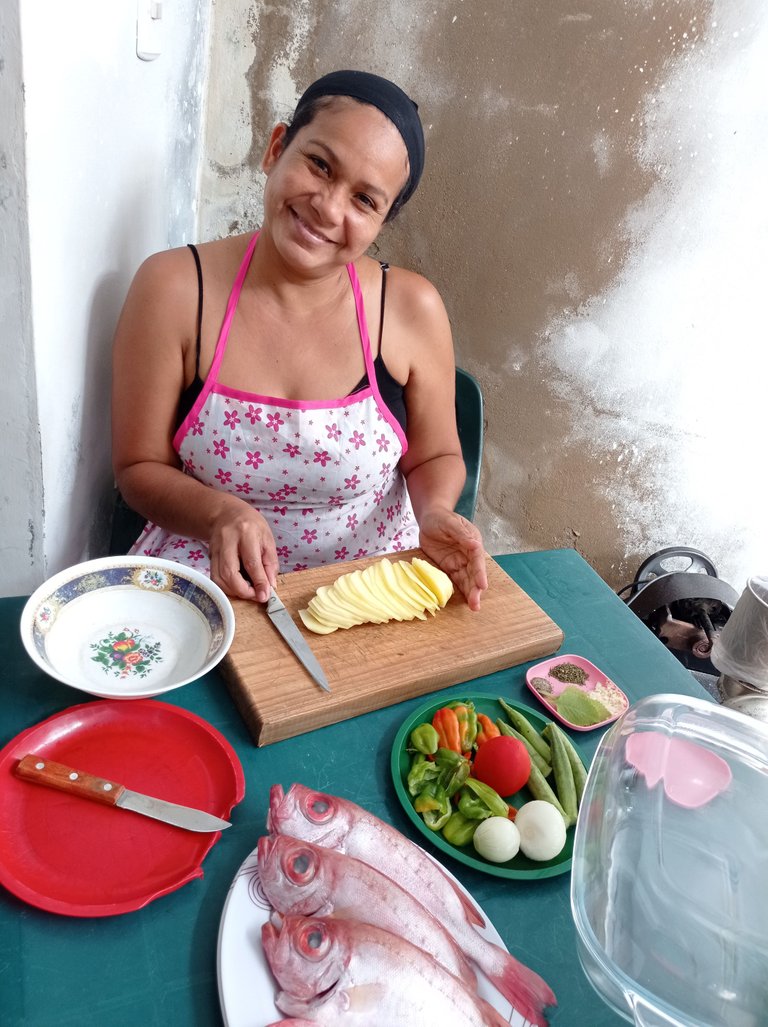 ---
También se cortan la cebolla, tomate, ajies y chimbombo.
I do the same with onion, tomato, chili peppers and chimbombo.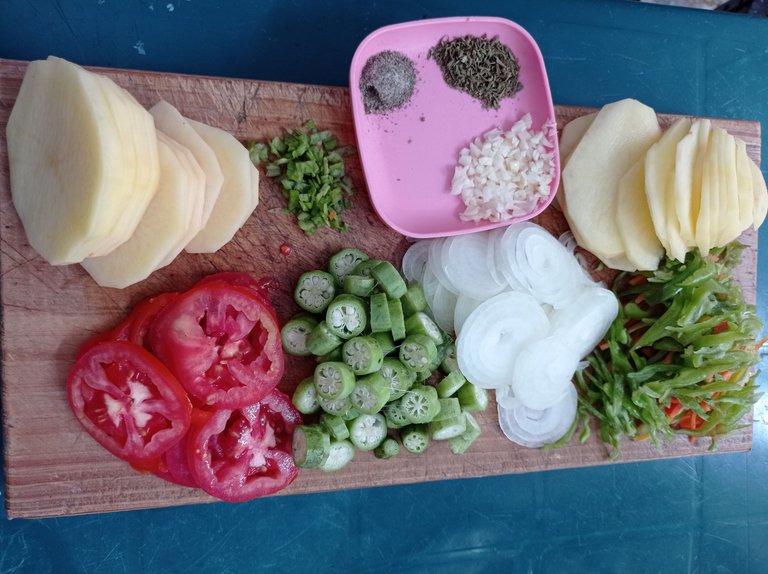 ---
Coloco todos el tomate, la cebolla y los ajies cortados en un recipiente para agregarle sal y el ajo ya mezclado con la pimienta.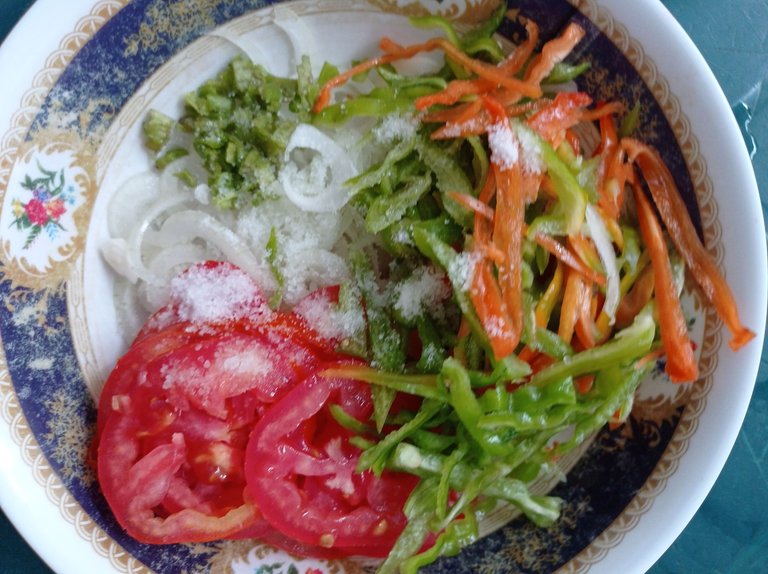 I place all the tomato, onion and cut peppers in a container to add salt and the garlic already mixed with the pepper.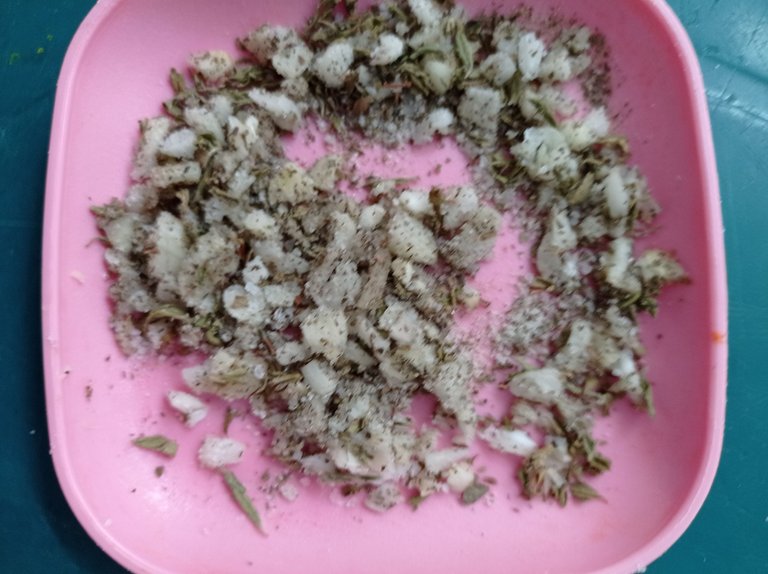 ---
Empiezo agregar en la bandeja la papa, seguidamente de los aliños y los chimbombo.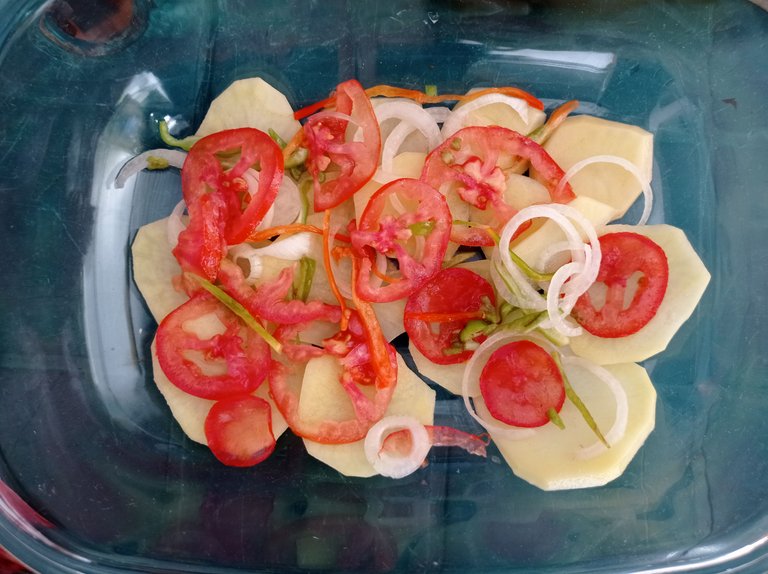 I start adding the potato to the tray, followed by the dressings and the chimbombo.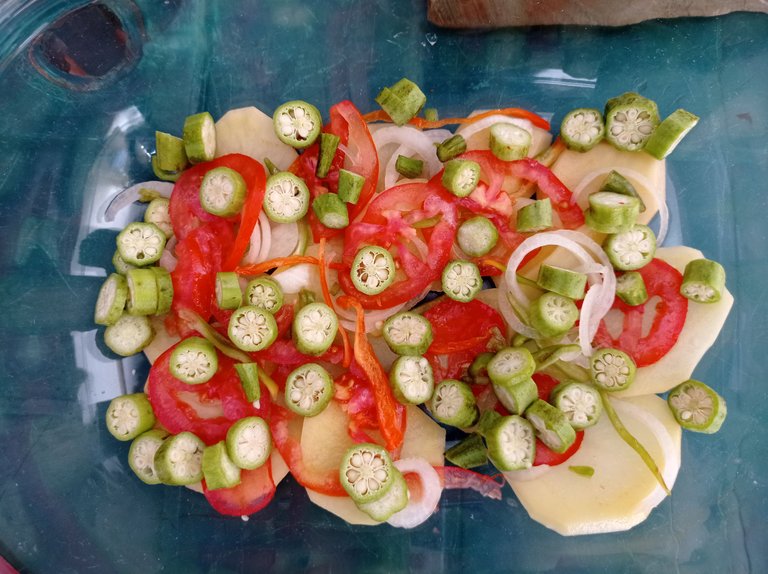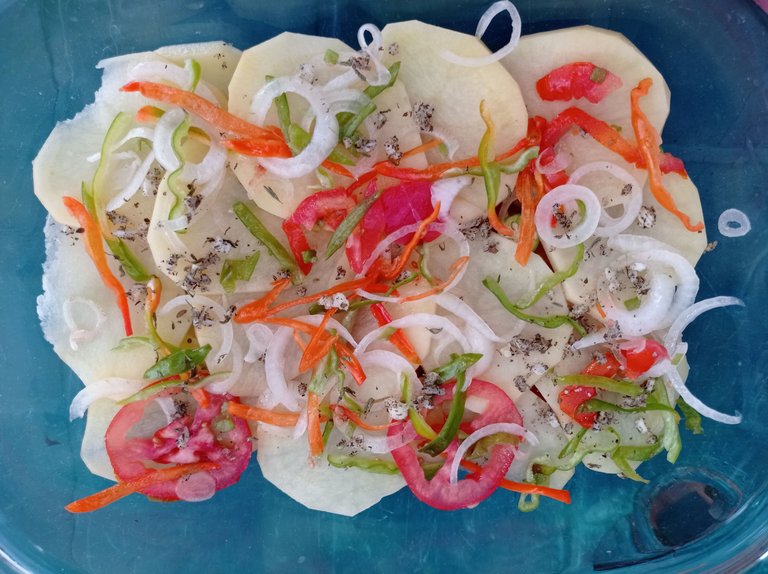 ---
Ahora sigue el pescado y empiezo a llenar con parte los aliños ya sazonados y se agrega en la bandeja, dejando parte del aliños para colocarle encima, la idea es hacer que cuando se coloque en el horno se concentren bien los sabores.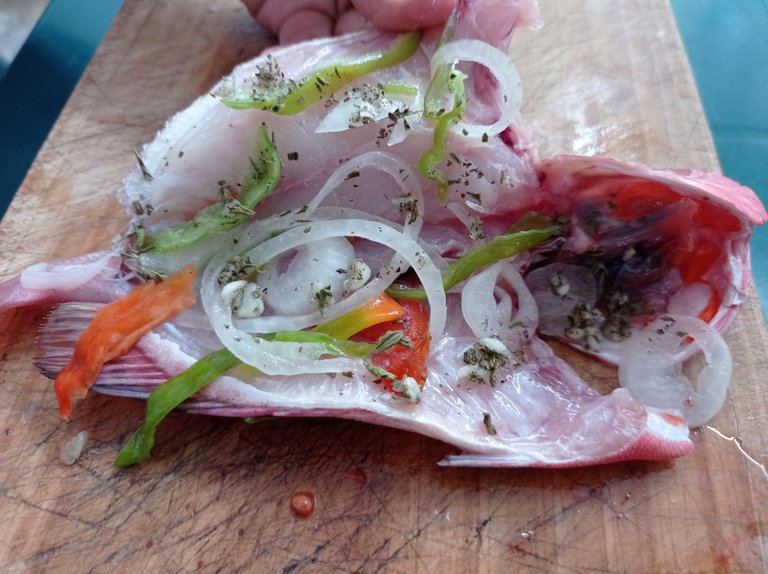 Now the fish follows and I begin to fill the seasoned dressings with part and I add on the tray, leaving part of the dressings to place on top, the idea is to make the flavors concentrate well when it is placed in the oven.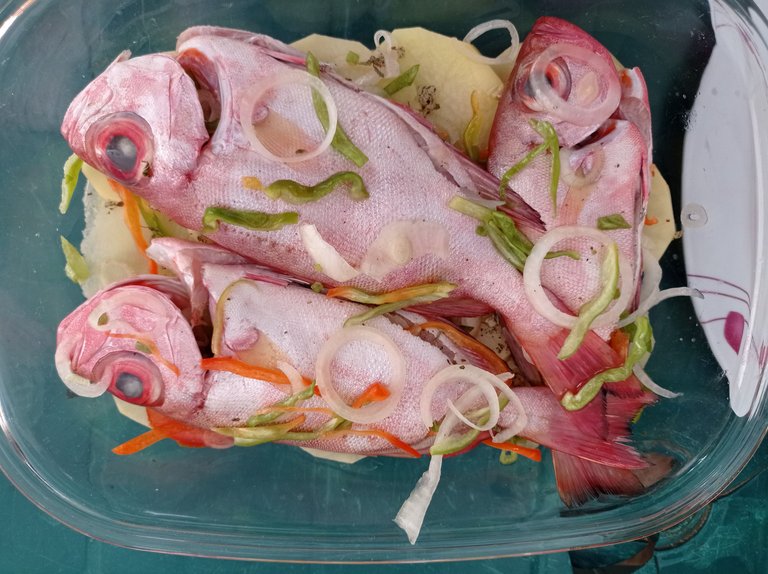 ---
Llevo al horno por unos 25 minutos y listo unas catalanas al horno que quedan super ricas.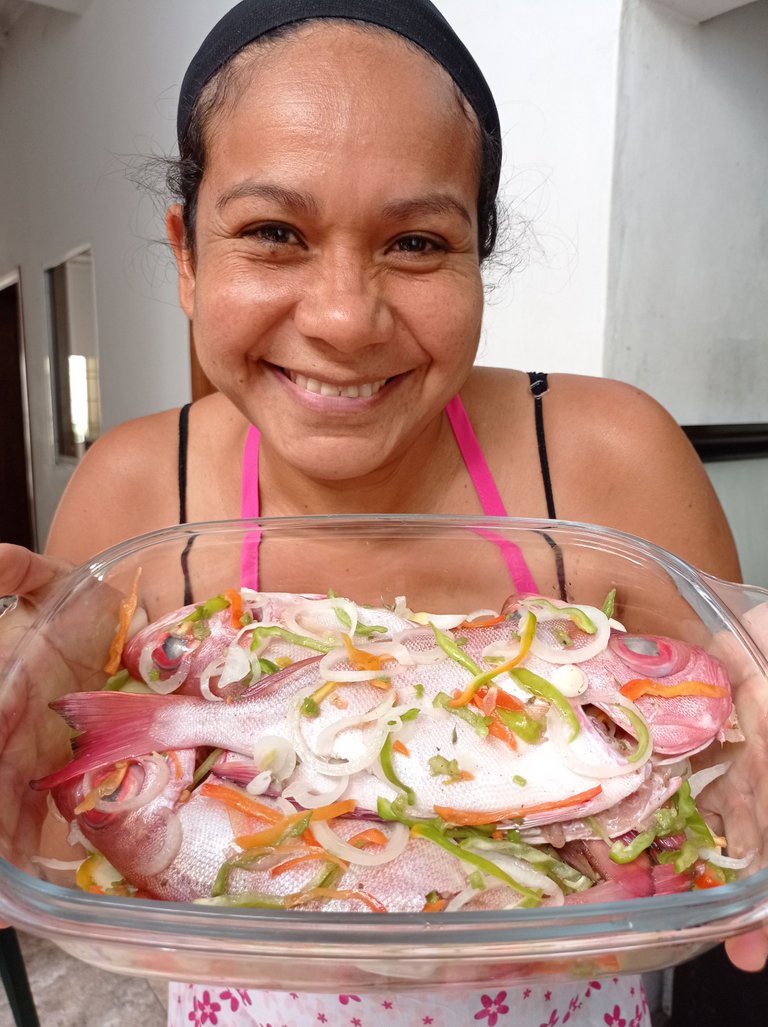 I have baked for about 25 minutes and ready some baked Catalan that are super rich.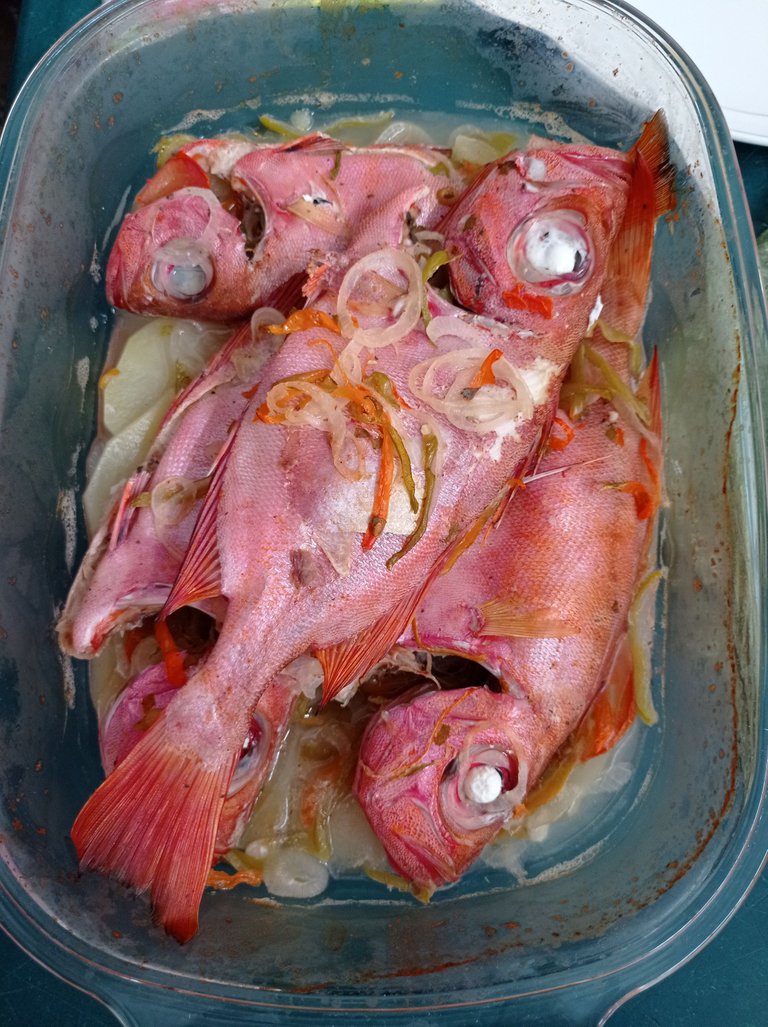 ---
---
Todas las fotos fueron tomadas por @alicargofer | Con Redmi Note 9 | Carúpano - Sucre-Venezuela.
---
---