Monomad: Ghost Ships and After the Storm
This is my entry for the #monomad challenge.
I photographed these two long exposure images near Galveston, Texas while visiting family. The gulf was eerily quiet that morning. I wanted to help translate that feeling in the final images so I took some long exposures for both images and then edited them in black and white to help bring out the structure.
These old pilings created some wonderful shadows in the water. Two ships which appear like ghost ships are barely visible in the distance.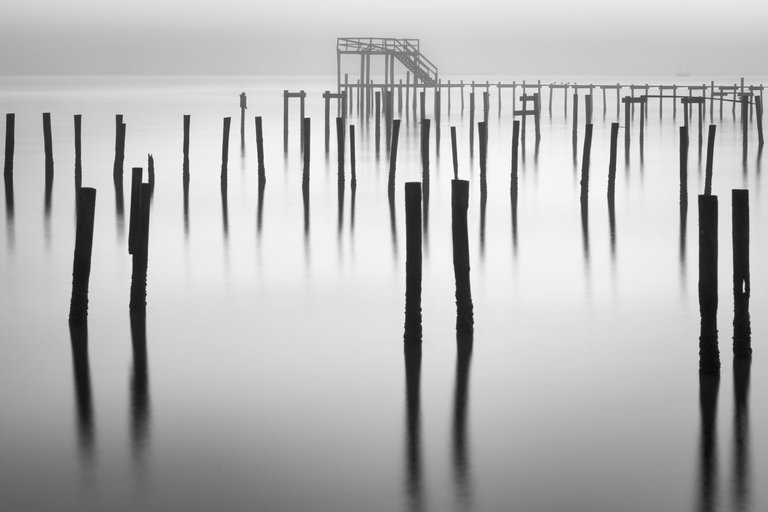 Ghost Ships
Sony a7RII + Zeiss Loxia 85mm, 85mm, f11, 1.3 sec, ISO50
---
This dilapidated pier created a nice leading line into a vanishing point. I loved the side light from the rising sun hitting the sides of the pilings.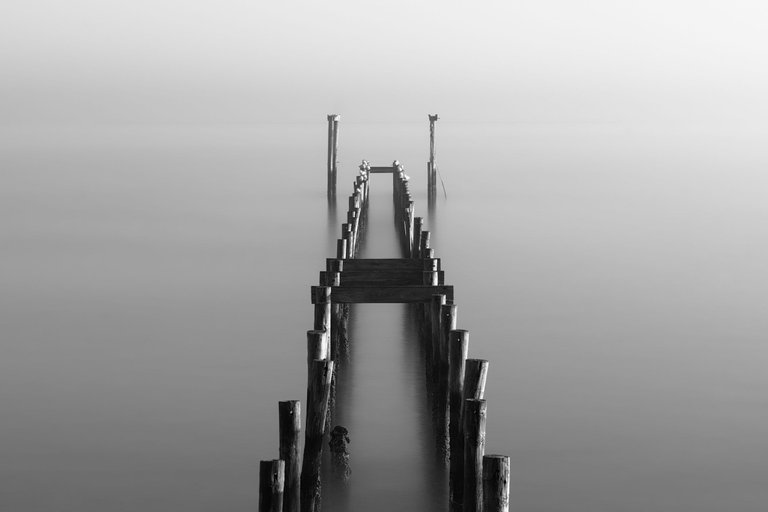 After the Storm
Sony a7RII + Zeiss Loxia 85mm, 85mm, f13, 1/40 sec, ISO50
---
Thanks in advance for your support.
My Links:
Website: https://alfredomora.net
Instagram: https://www.instagram.com/alfredomoraphotography/
Twitter: https://twitter.com/AlfredoMPhoto
---
---