Atlanta Cityscapes
I spent 2 weeks for 3 consecutive summers in Atlanta Georgia for work several years ago. The city surprised me with its fine architecture which is a confluence of classical, modernist, post-modernist, and contemporary architectural styles. I wanted to share with you some of my favorite cityscape images from Atlanta to highlight the city's architecture. Getting into position for some of these vantage points was sometimes tricky and some images required multiple attempts.
---
First up is one of my favorite cityscape images from north Atlanta in the Buckhead district. This is a time blend where I captured one image for the sunset and then another for the light trails. I had to time it for the train to run through the frame. The sky was beautiful as light beams burst through the clouds.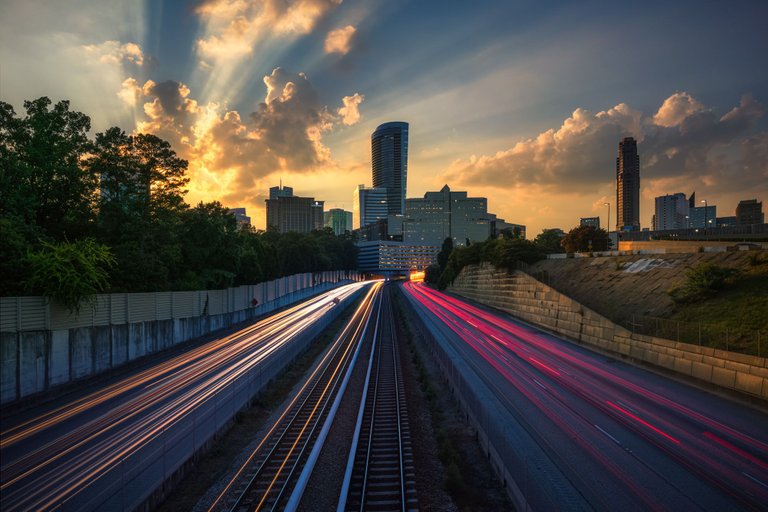 Sony a7RII + Zeiss Loxis 21, 21mm, f11, 6 sec, ISO50
Piedmont Park offers a grand view of the Atlanta skyline. This is the place where you can photograph the cityscape reflection.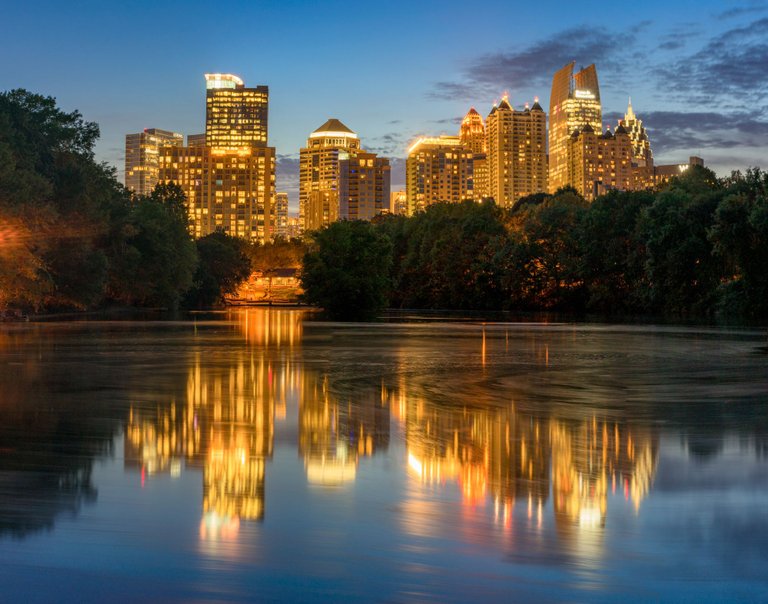 Sony a7RII + FE 55, 55mm, f11, 25 sec, ISO100
Two iconic buildings just north of Atlanta are the 34-story towers officially named Concourse Corporate Center V and VI, but are known locally as "the King and Queen towers" because their white lattice crowns resemble the heads of chess pieces.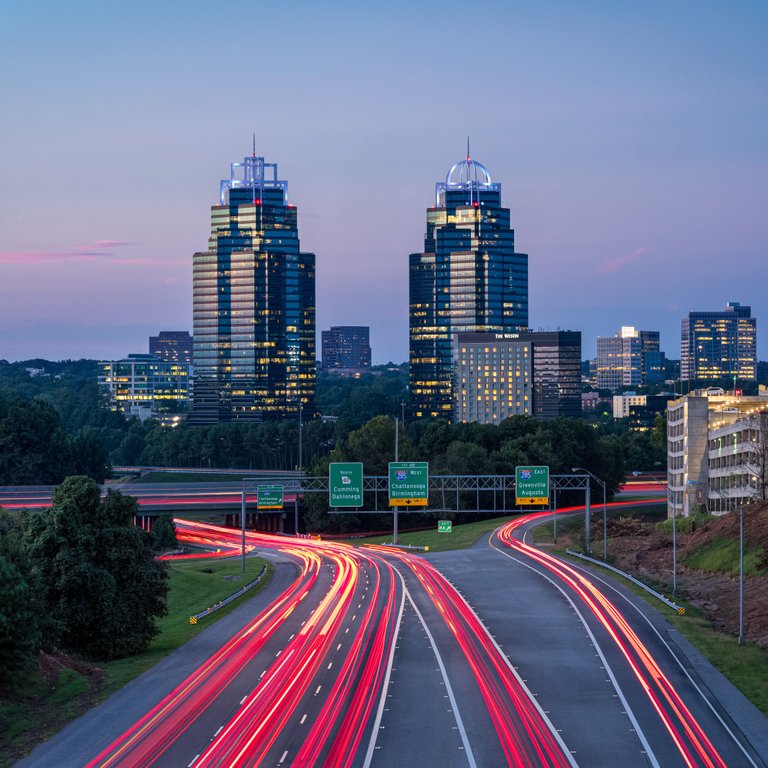 Sony a7RII + FE 55, 55mm, f11, 8 sec, ISO100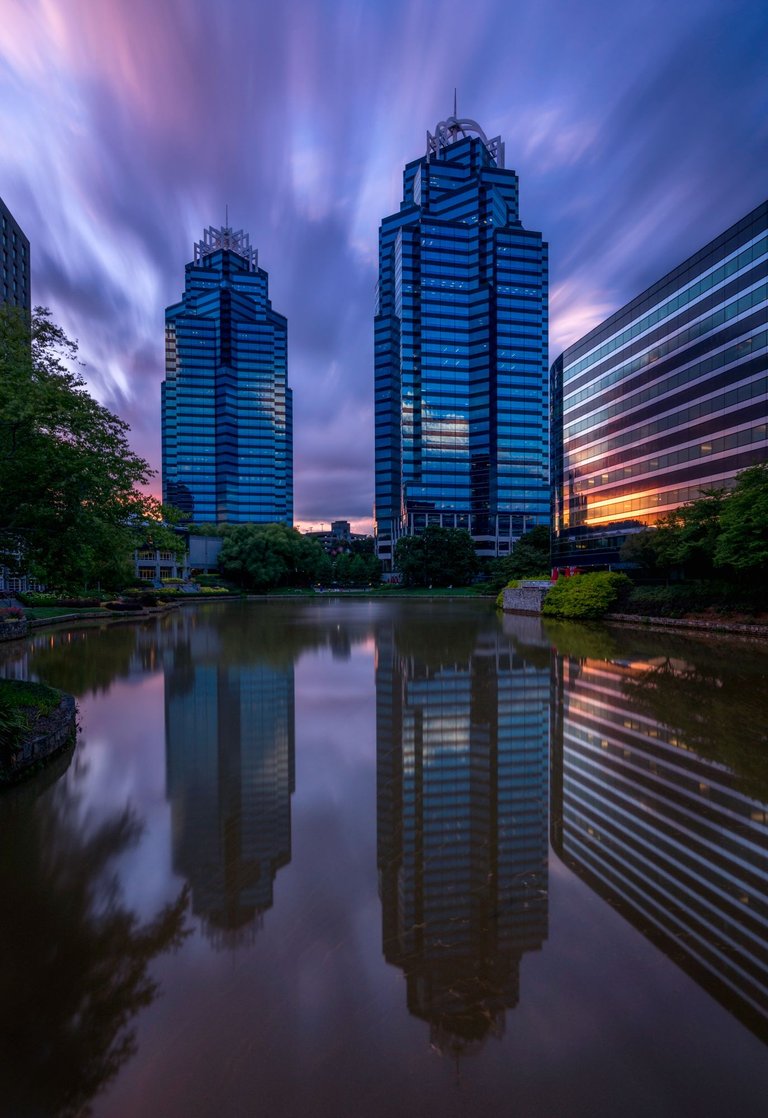 Sony a7RII + FE 16-35 GM, 18mm, f11, 132 sec, ISO100
The Millennium Gate Museum is a 100 foot tall monumental gate whose traditional exterior echoes Roman design ideals. I used an ultra wide angle lens to photograph the museum and lovely grounds. The foreground sort of reminds me of a UFO.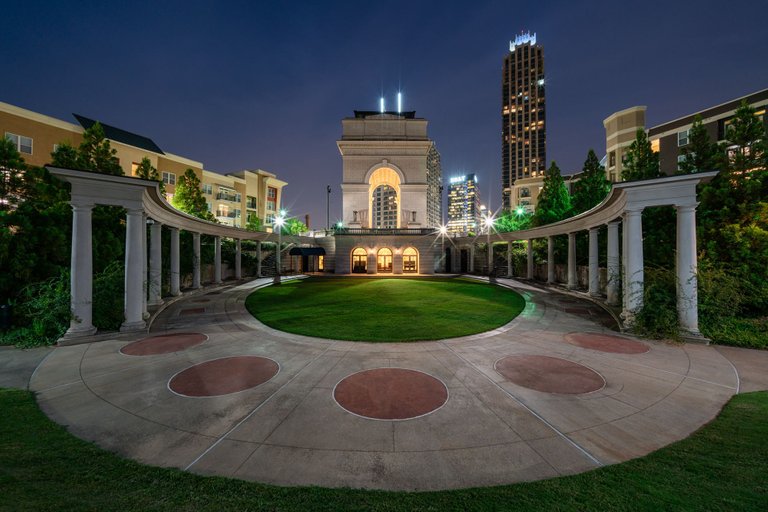 Sony a7RII + Voigtlander 12mm, 12mm, f10, 15 sec, ISO100
Not far from the Gate Museum is this classic view of the Atlanta skyline with the famous rush hour traffic. Blue hour is a favorite time of mine to photography cityscapes.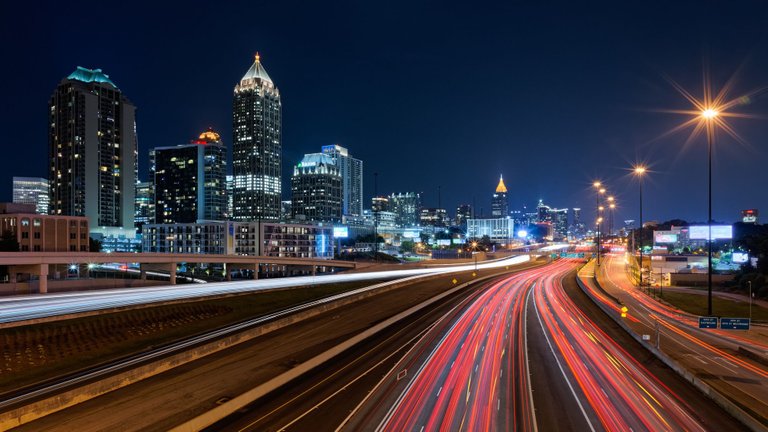 Sony a7RII + Zeiss Loxis 21, 21mm, f11, 13 sec, ISO100
Finally, no visit is complete without stopping at the famous Jackson Street Bridge for this often photographed view of the Atlanta skyline. You probably know this view from the tv series, "The Walking Dead" but without the traffic. You'll encounter all sorts of interesting characters at this bridge location but the cityscape view is beautiful.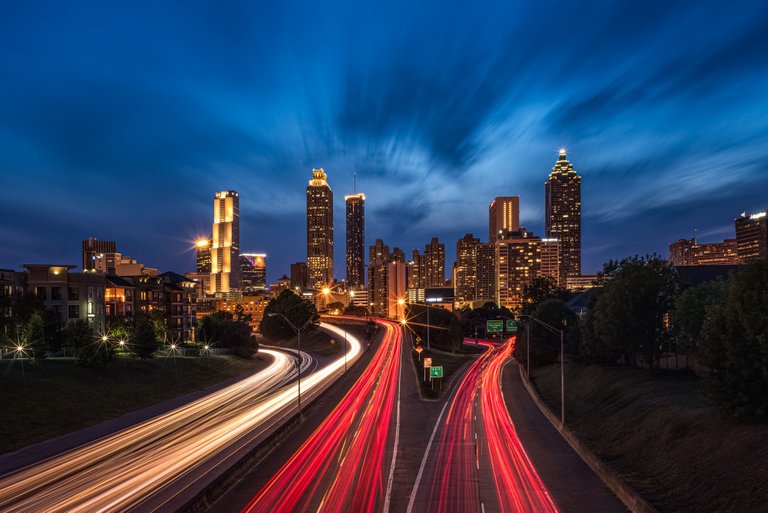 Sony a7RII + Zeiss Loxis 21, 21mm, f11, 20 sec, ISO100
---
If you have any questions, please let me know and thanks in advance for your support.
My Links:
Website: https://alfredomora.net
Instagram: https://www.instagram.com/alfredomoraphotography/
Twitter: https://twitter.com/AlfredoMPhoto
---
---