#Sunthursday - Swans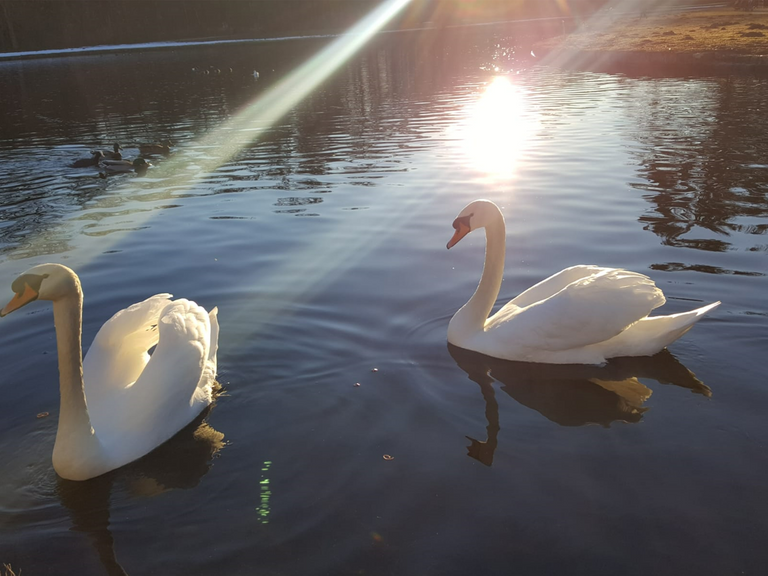 ---
Hi,
today is Saturday, the #SunThursday day, which was created by my friend @uwelang.
I was cleaning my old laptop and have stumbled on this photo. It fits, even if there is a reflection of the sun, not the sun directly.
Love the majesty of the swans in the sun rays. Next to the birds of prey like eagles and hawks, swans are my favourite. They are simply beautiful.
Love creatures that exist only because they are beautiful. For me, this is their purpose, make the world prettier and in style.
---
Love that I'm in a part of the world, where I can have a fair share of natural beauty around, where I see close swans, eagles, and hawks. Also love the mild sun, as if it would be stronger, I would get burned due to my skin condition. Being born in Transylvania, it might be just a coincidence.
And yes, Transylvania is real and beautiful, and is worth a visit if not a living.
---
I wish you all a pleasant day, full of beauty, wherever you might are.
---
---