New HiveStats.io - Did you check it out?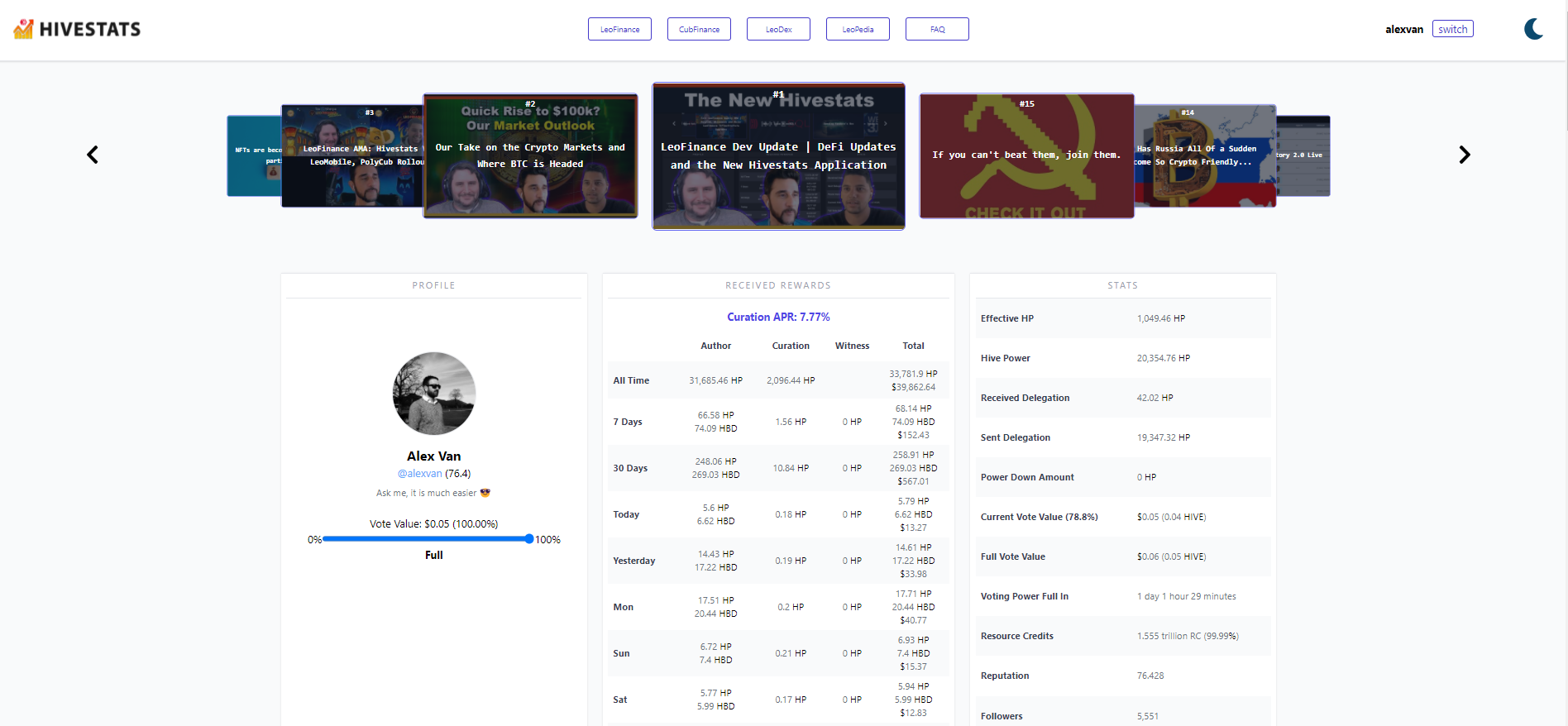 Hi,
here it is, the new hivestats.io. As announced by @leofinance in this post, it is a new site.
It started with the white screen, but luckily it has night mode also. Just click on the moon on the upper right corner.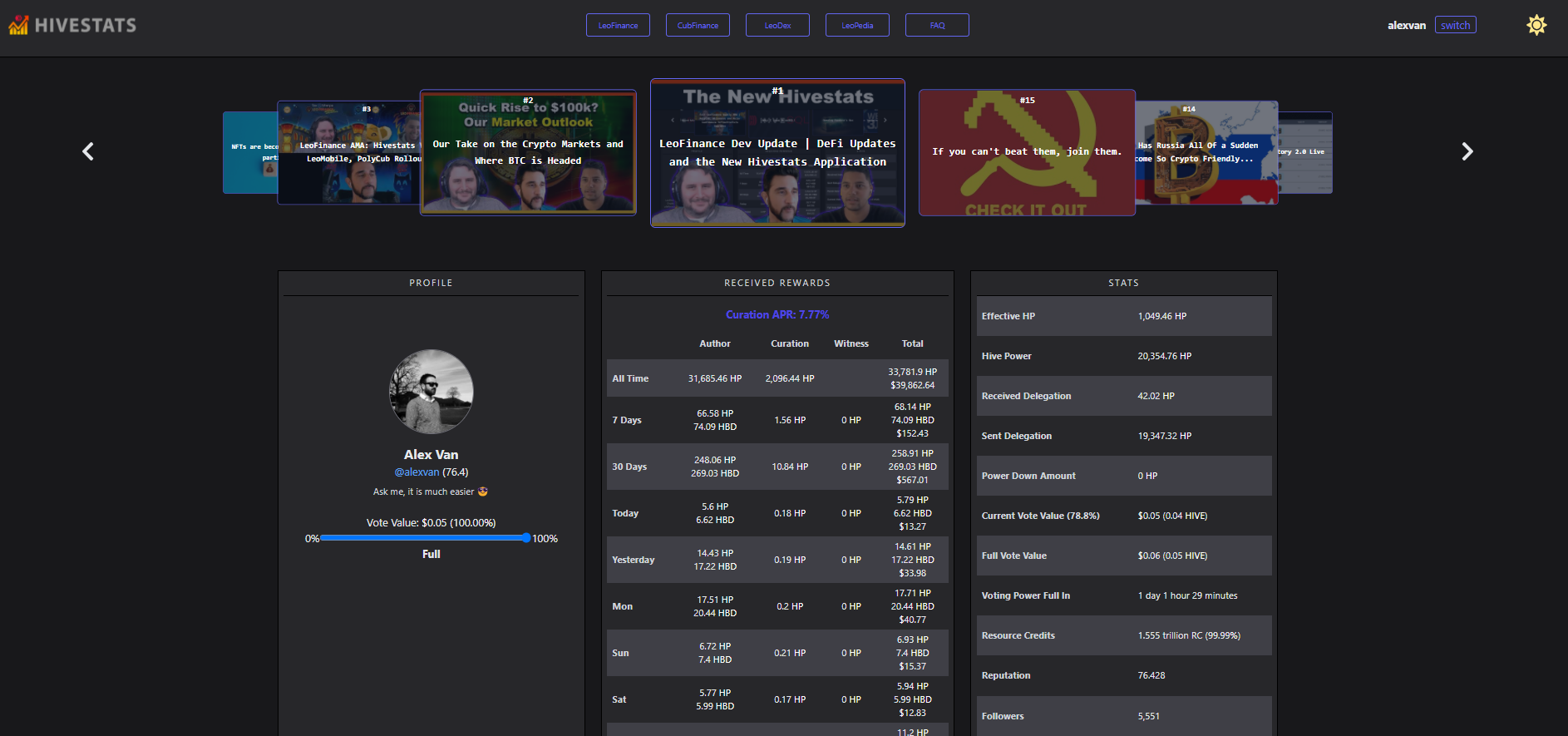 Night mode is definitely better, especially for the eyes after a long day working on the computer.
I like the first overview, as it gives the glance of the earnings. On the previous version, an additional click was needed, and I need to open two tabs to compare them. Now all in one glance.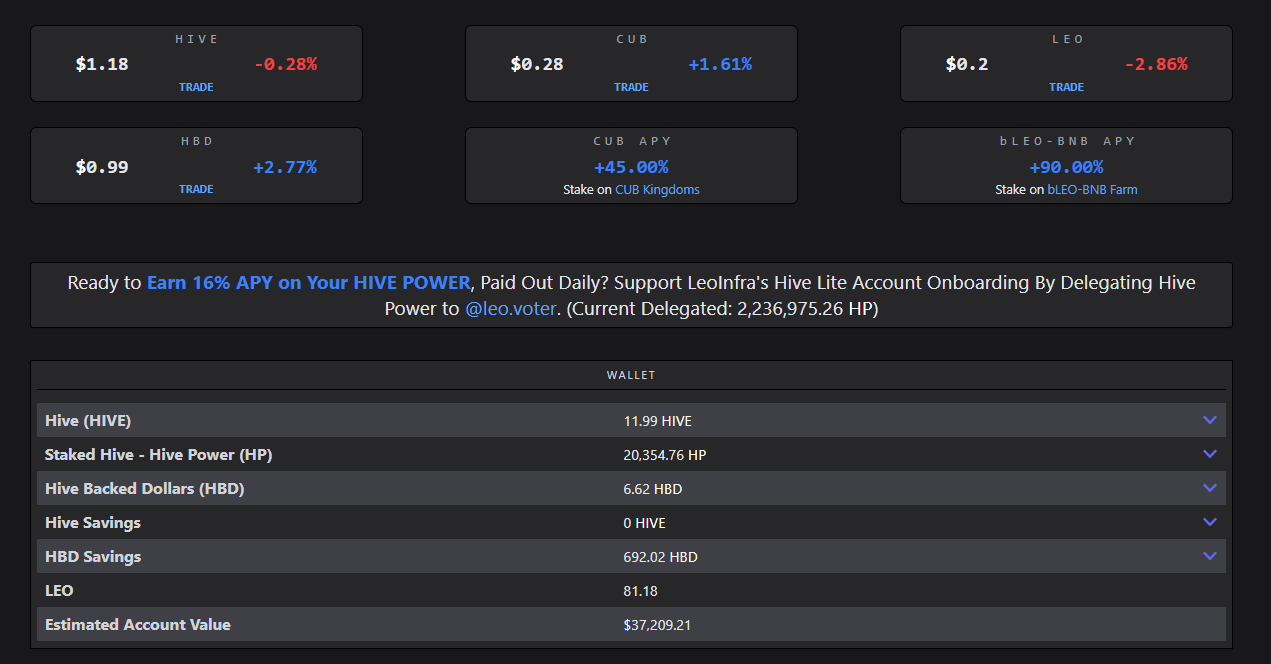 The wallet overview shows the balance and, on top of the wallet, the current prices for Hive and the Leofinance tokens.
The shortcuts on the trade buttons, bring you mostly to the coingecko website. Maybe for CUB a link directly to CubDeFi would be a little more intuitive.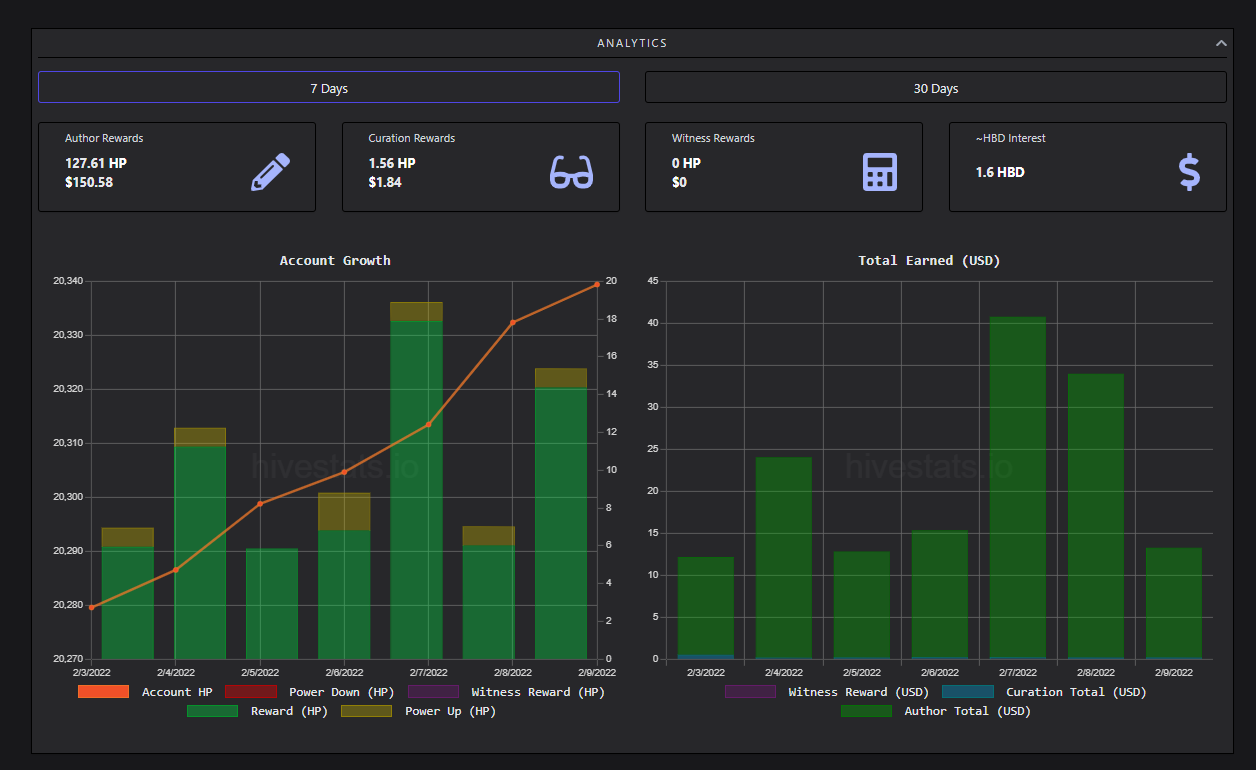 Now we come to my favourite part of the whole page. Love the analytics overview, with the graph and the earnings. This is pure motivation which fuels the spirit. Even if I don't plan to cash out anytime soon, I like how it grows.
Also adding the small bits daily by power up, helps the growth.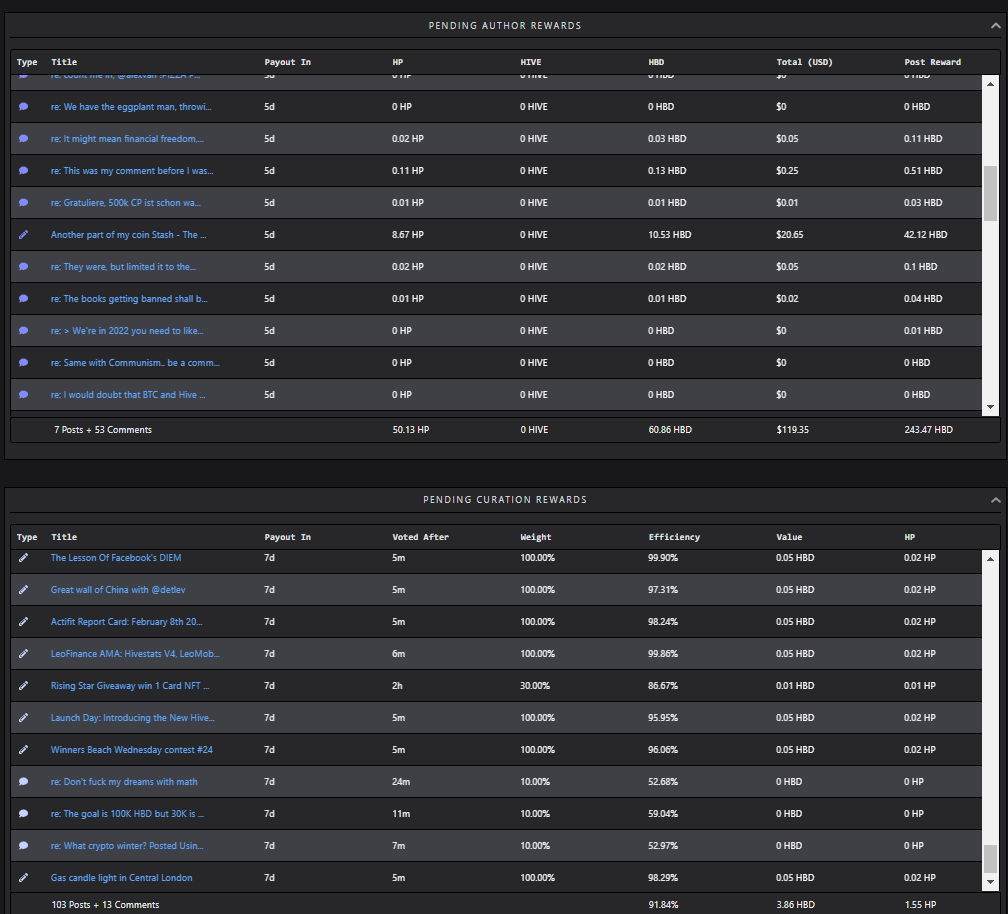 The pending rewards coming from posting and curation are easier to use now. Also, the total is displayed under each table. I had to figure out first where it was, as on the previous version it was other positioned.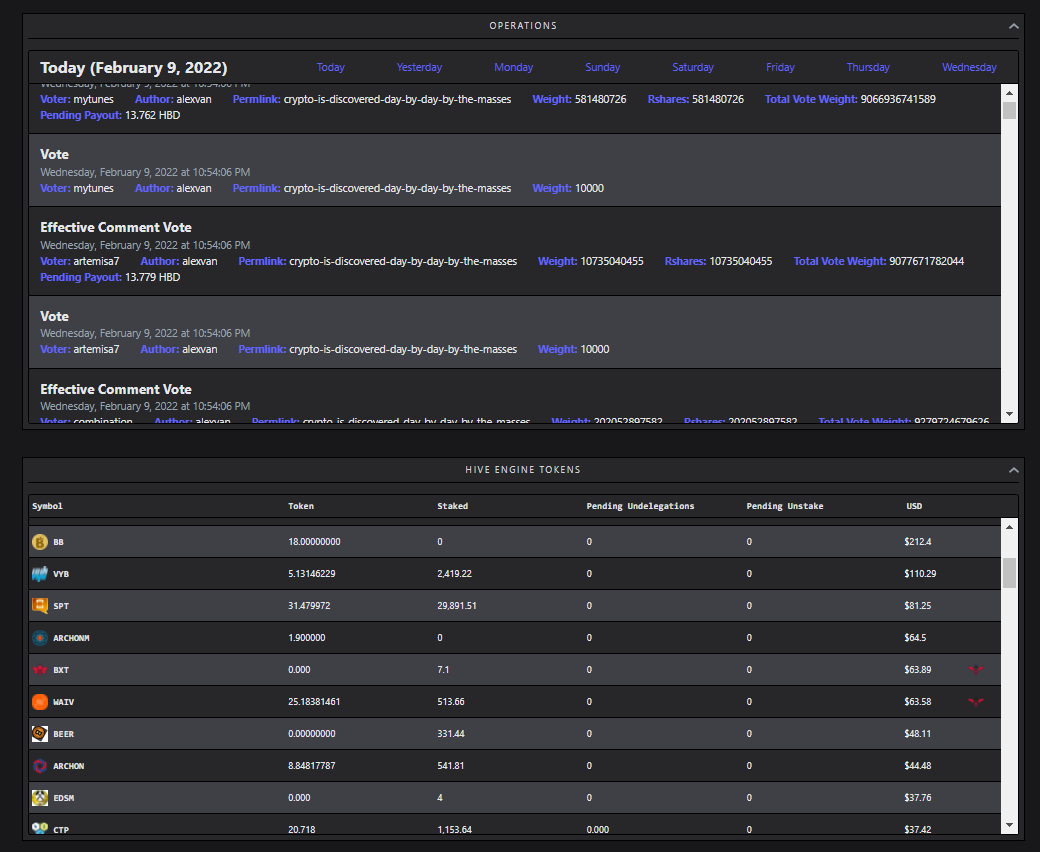 The Hive Engine has received a massive improvement. It displays all tokens in the wallet and also the tokens that have liquidity pools on beeswap.
It has also the pending undelegations and pending unstake display. Here I would like to see two more tabs, one with the delegations in and delegations out. That would make this the best overview tool for Hive Engine Tokens.
I like leodex here more, as it shows different information, and also has the rich list option.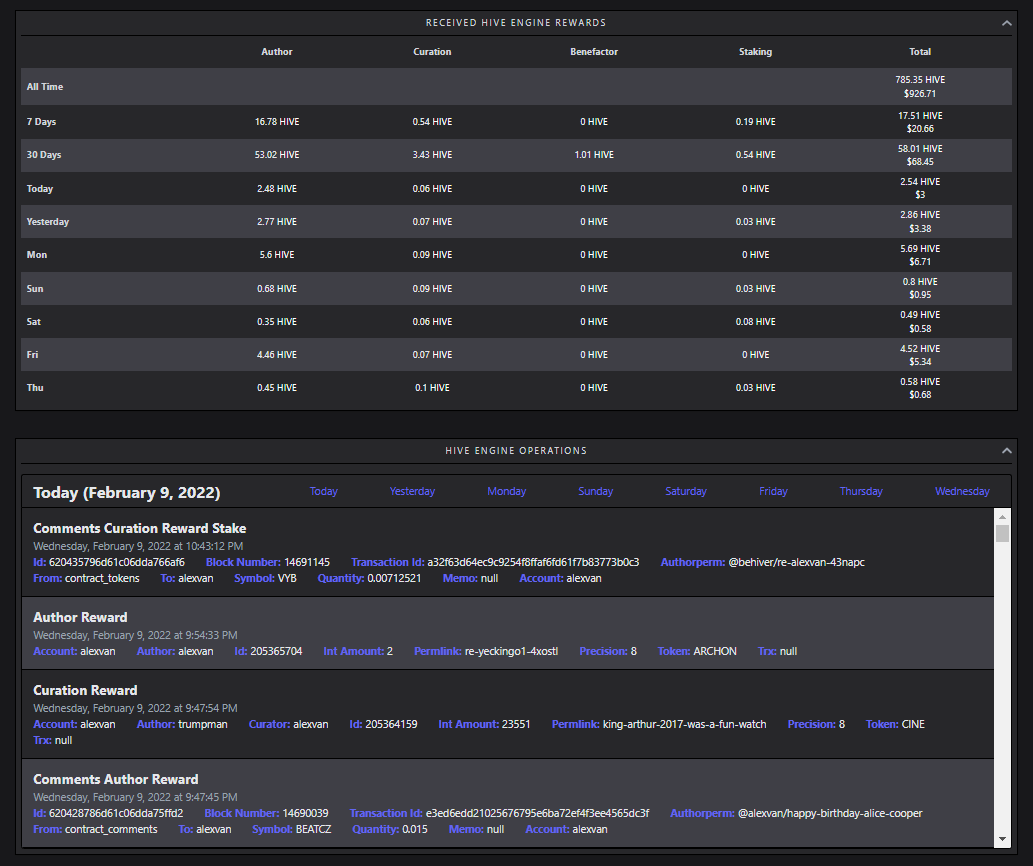 The part with the received hive engine rewards needs some rework, or is not finished yet. It is confusing in terms of rewards as it does not display the tokens earned in that day. This would be the only thing that I would comment on, but I think @khaleelkazi has this point in work somewhere.

For me, it is definitely an improvement. I like to analyse the data, and how the account is working.
How do you see it? Have you tested it already? What improvements would you like to see?
Posted Using LeoFinance Beta
---
---