Casting my first vote on Travala

Hi,
a few months ago, @trumpman shilled AVA, the travel token from the booking site travala.
AVA has changed a lot in the past months, becoming sustainable in the end and avoiding the trap of having an inflationary token. Well, I'm sad that the 24% revenue has been cancelled, but think that AVA is on the good way to become a token for travel rewards like the miles offered by other companies.
The difference here is that the AVA token can be traded instantly and not for some low quality and high-priced items.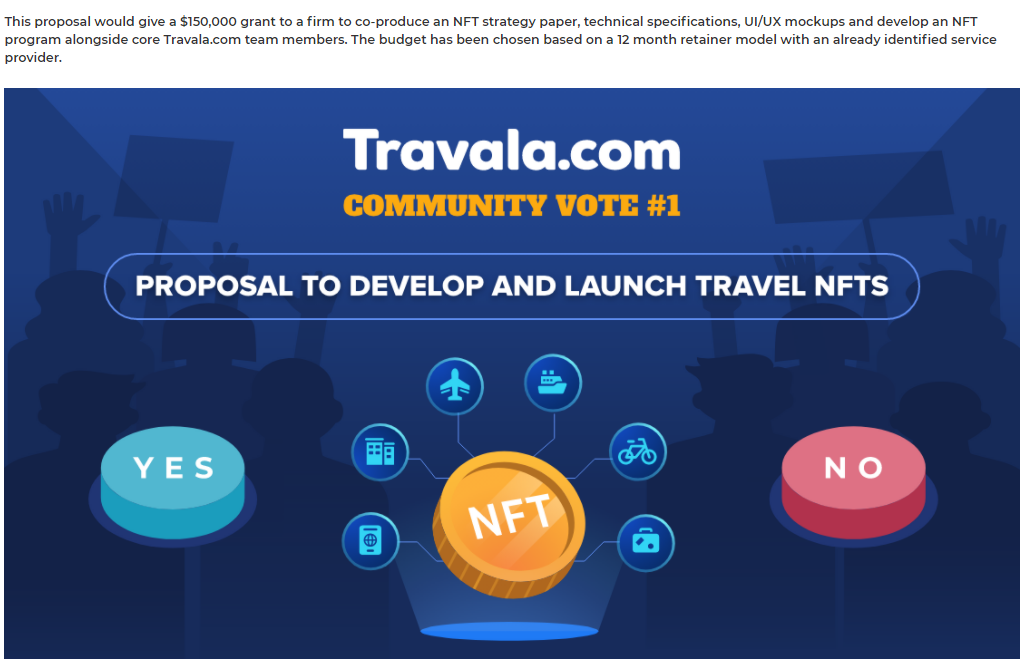 The travala team has put a proposal system in place, where the AVA token holders in the SMART program, can vote. The vote power is increasing with the Smart Level.
The first proposal is to create NFTs for the travala platform as rewards for travelling. We are in the NFT age, so this proposal can be interesting. The details are displayed on the proposal.
Of course, that I did my duty of voting. I won't tell what I've voted, for or against the proposal, but I did cast my vote, for the health of the project.
Do you own any AVA?

Posted Using LeoFinance Beta
---
---