Visit to the Varone Waterfall, Tenno - Trentino Alto Adige - Discovering Italy with alequandro!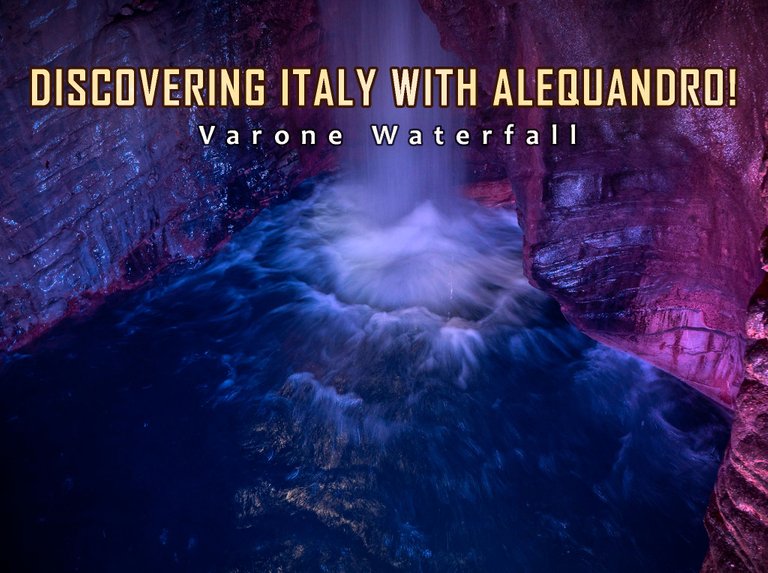 Hello everyone, I finally found the time to dedicate a post to this beautiful place: the Varone Waterfalls, in Trentino Alto Adige.
The waterfalls are located in Tenno in the province of Trento, 3 km from Riva del Garda, a beautiful place that I hope to visit in the next few days.
ITA
Ciao a tutti, finalmente ho trovato il tempo per dedicare un post a questo bellissimo posto: le Cascate del Varone, in Trentino Alto Adige.
Le cascate si trovano a Tenno in provincioa di Trento a 3 km da Riva del Garda, un bel posto che spero di visitare nei prossimi giorni.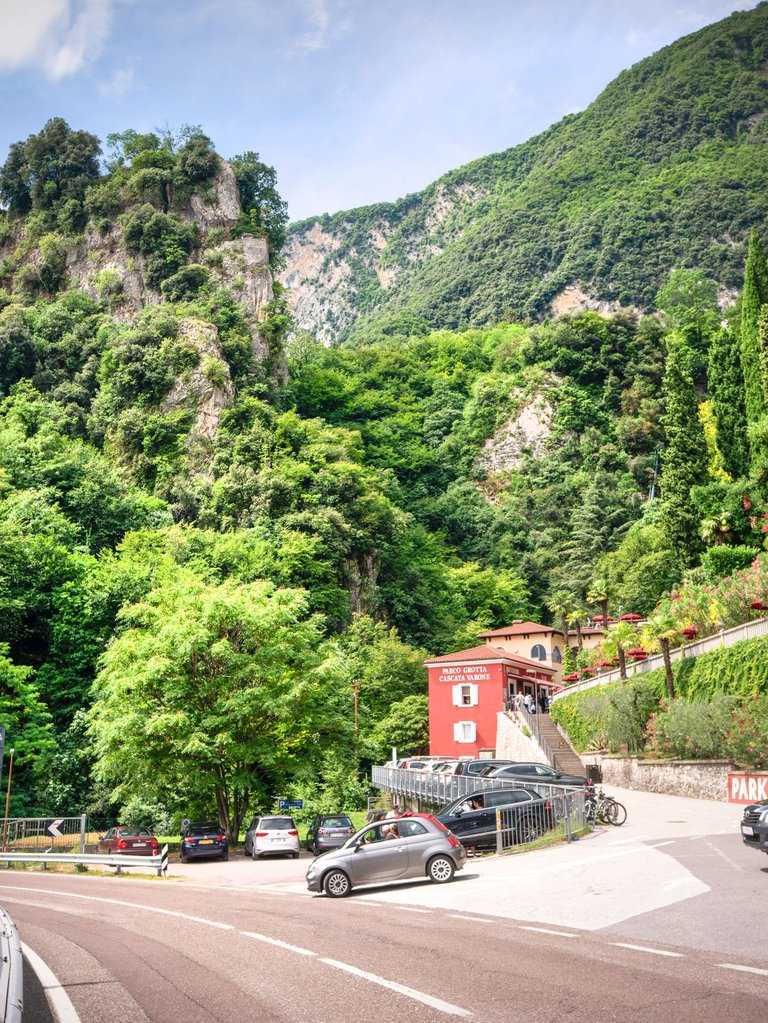 The falls are located inside a cave and have a height of up to 100 meters.
ITA
Le cascate si trovano all'interno di una grotta e hanno un'altezza che raggiunge i 100 metri.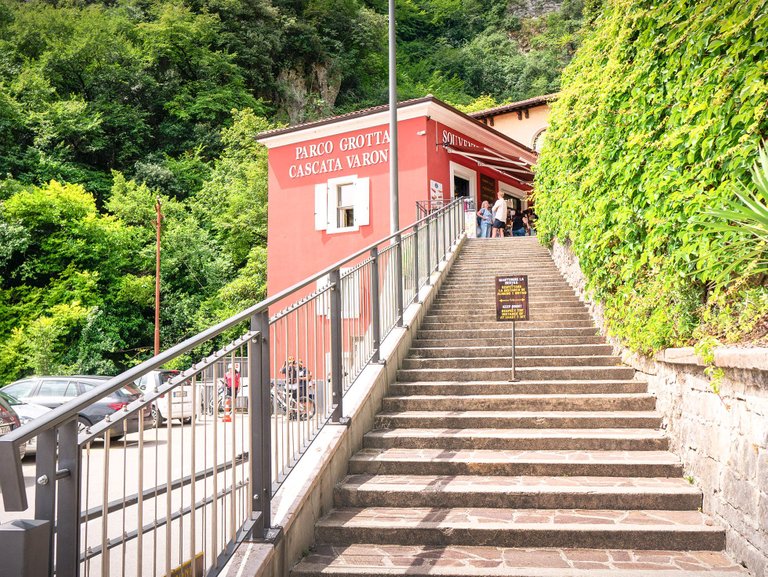 To reach the site you have to park your car in the nearby parking lot, which is often very crowded as this place is visited by many people all year round.
Through a long staircase you reach the entrance where you can buy the ticket.
ITA
Per raggiungere il sito deve parcheggiare l'auto nel parcheggio vicino, che spesso è molto affollato in quanto questo luogo è visitato da moltissime persone tutto l'anno.
Attraverso una lunga scalinata si raggiunge l'ingresso dove fare il biglietto.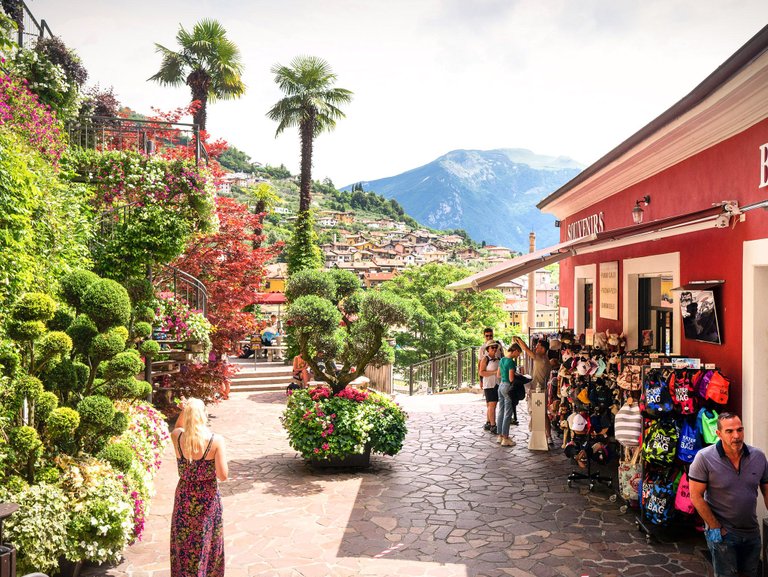 At the entrance, posted on the walls, there are historical photos of when the Varone electrical center was built.
ITA
All'entrata affisse sui mur ci sono delle foto storiche di quando è stato realizzato la centra elettrica di Varone.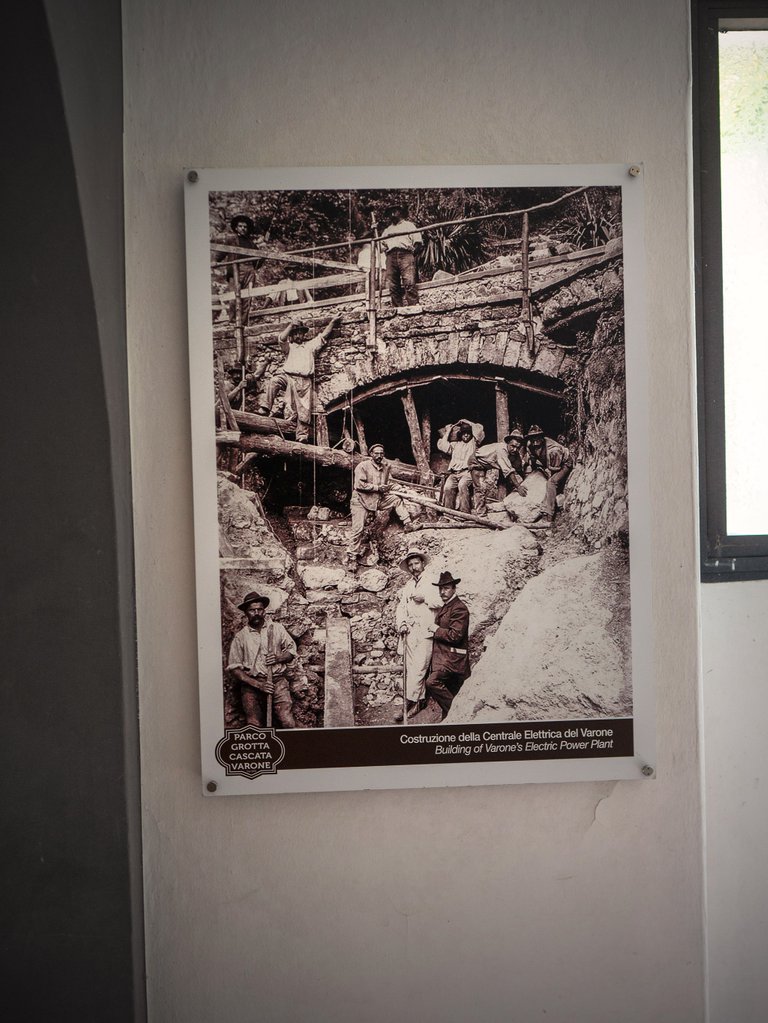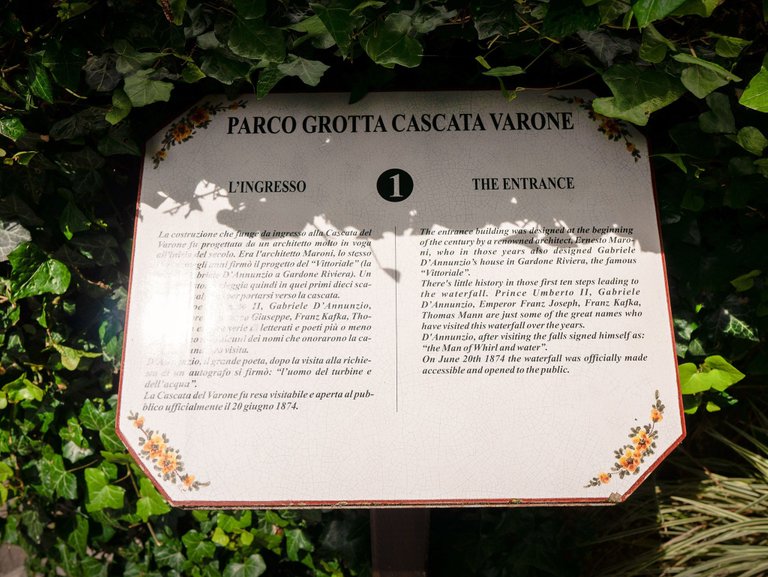 The whole area is very well maintained, there are flowers, plants, educational signs, and everything is very clean.
ITA
Tutta l'area è molto ben tenuta, ci sono fiori, piante, cartelli didattici, ed è tutto pulitissimo.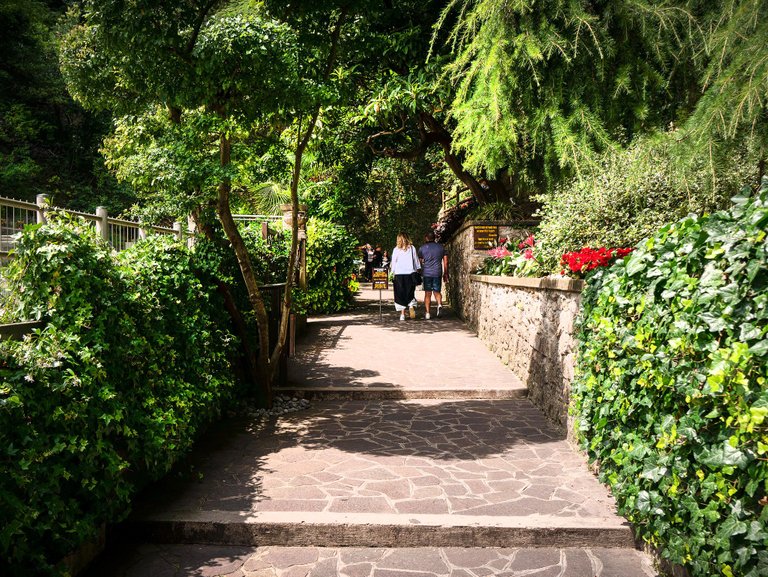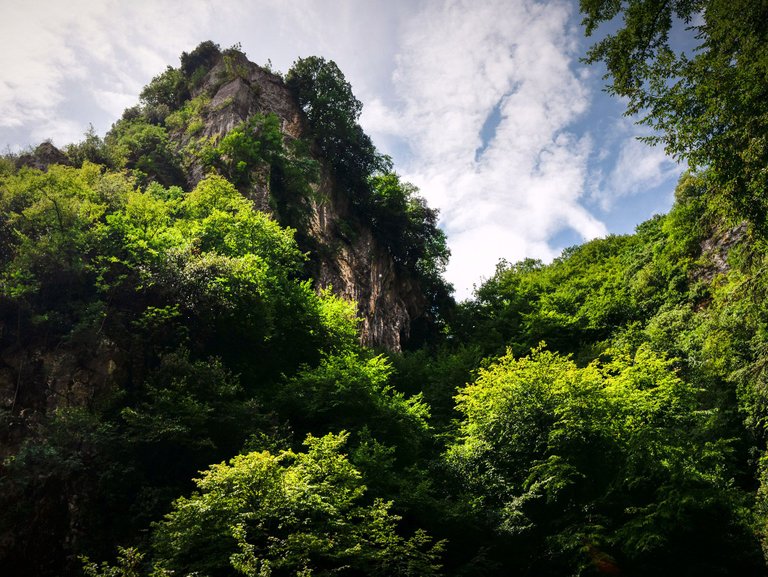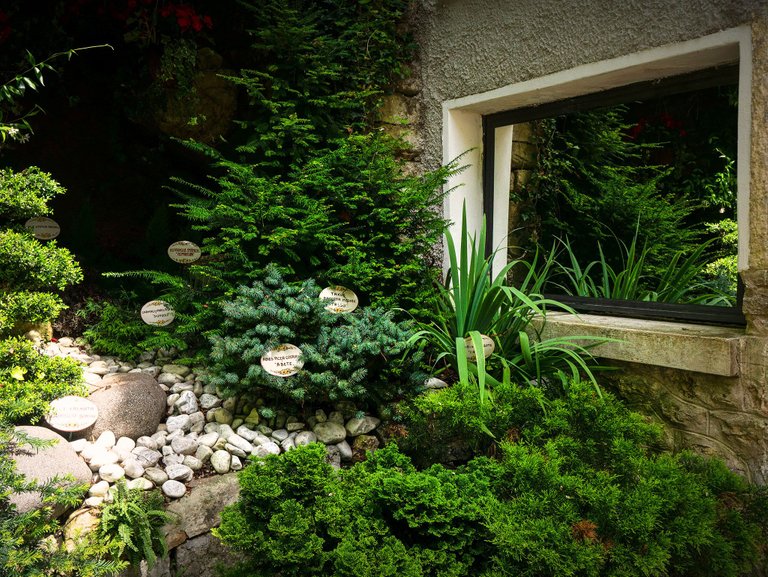 The route is spread over several levels and there are also suspended walkways and panoramic terraces.
ITA
Il percorso si sviluppa su più livelli inoltre ci sono passerelle sospese e terrazze panoramiche.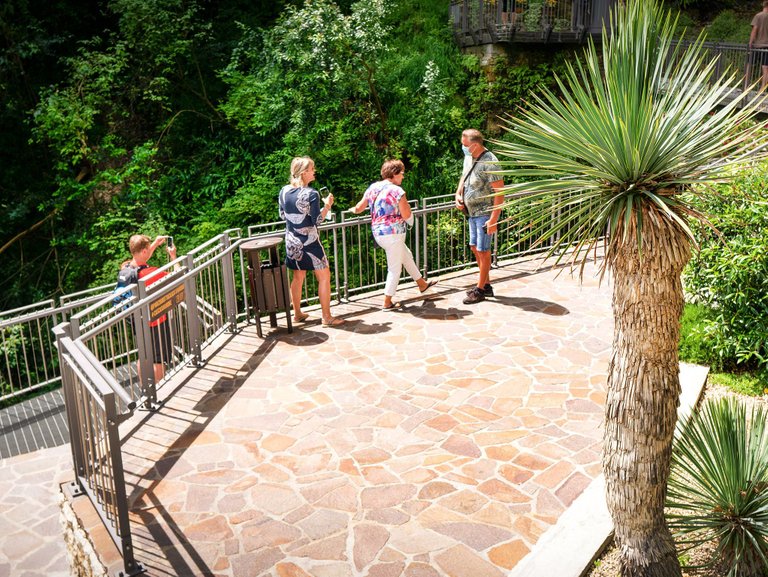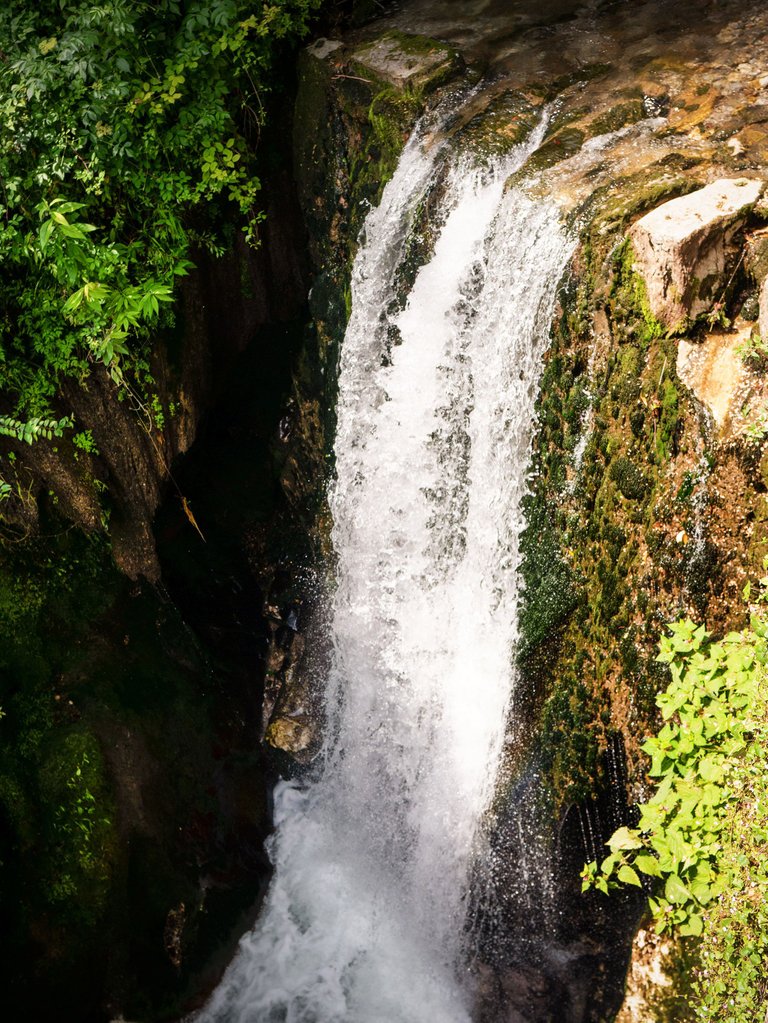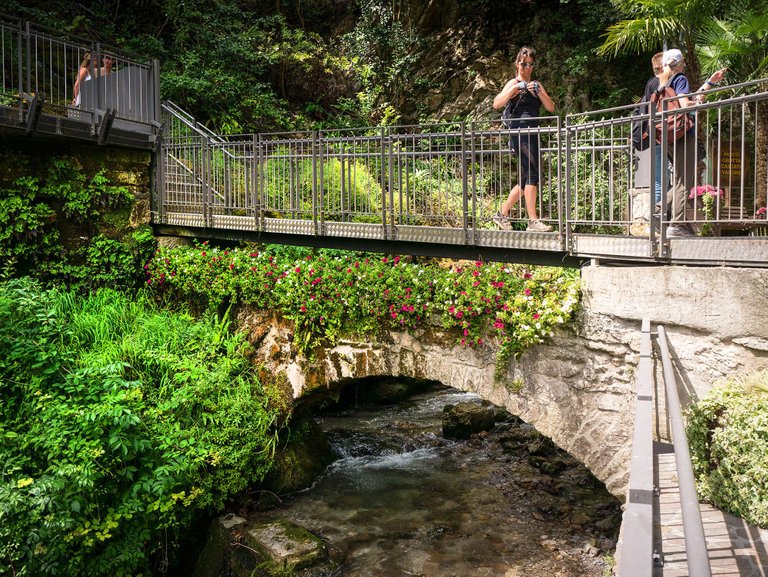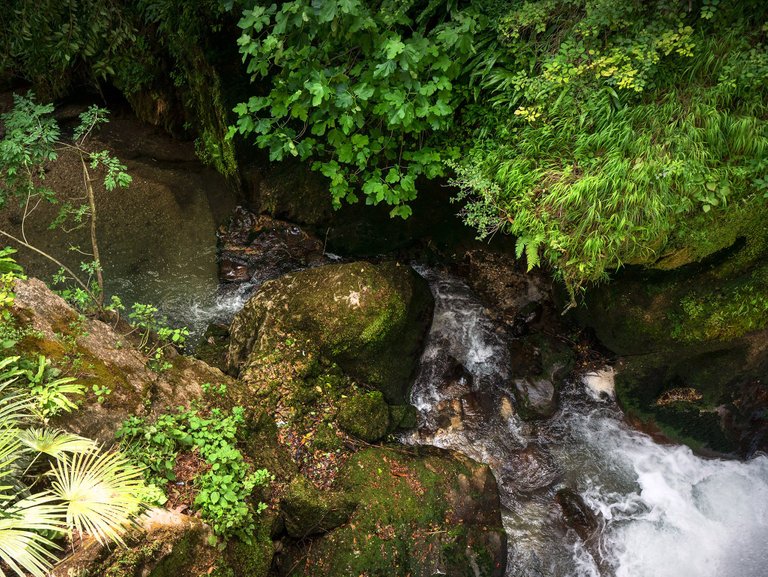 There is also a tank full of water with huge goldfish.
ITA
C'è anche una vasca piena d'acqua con dei pesci rossi grandissimi.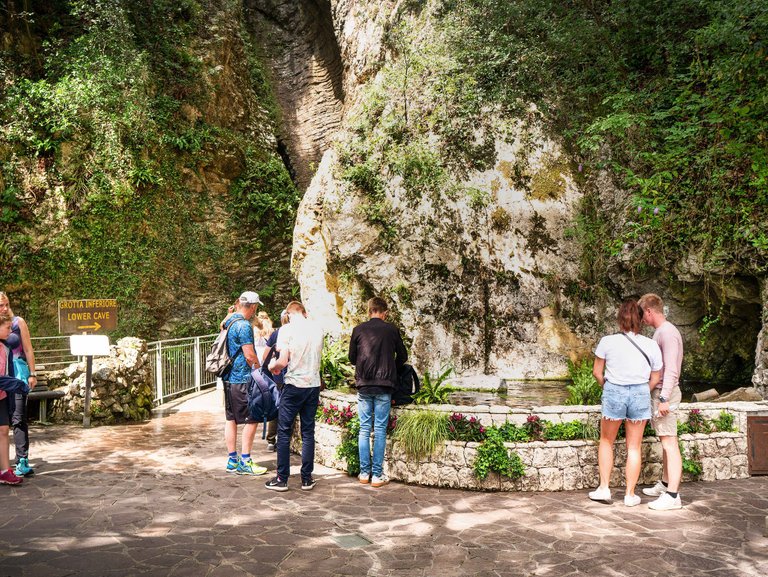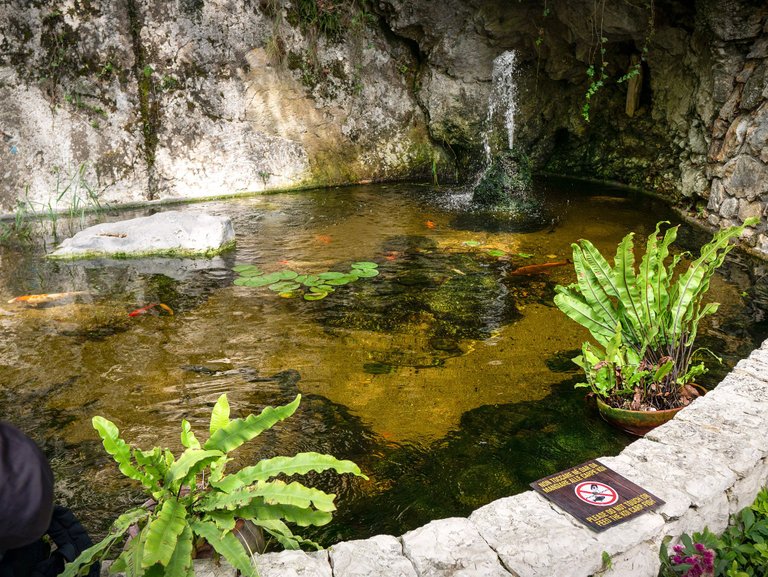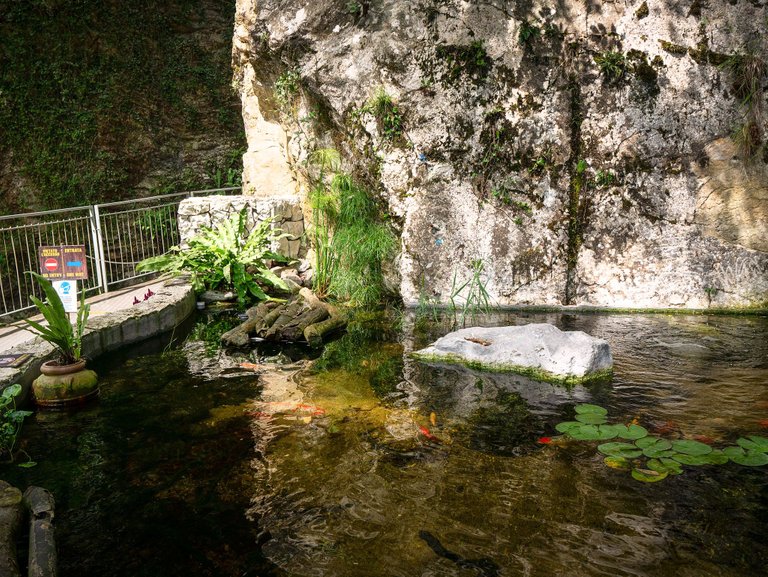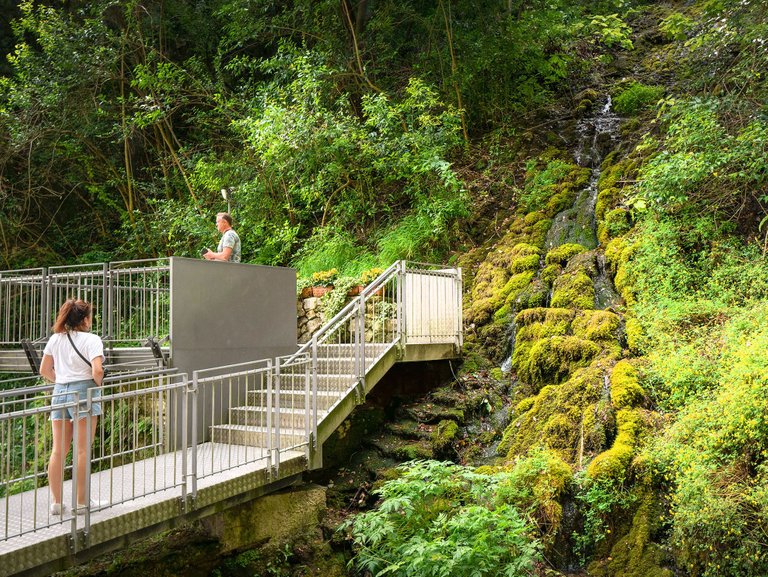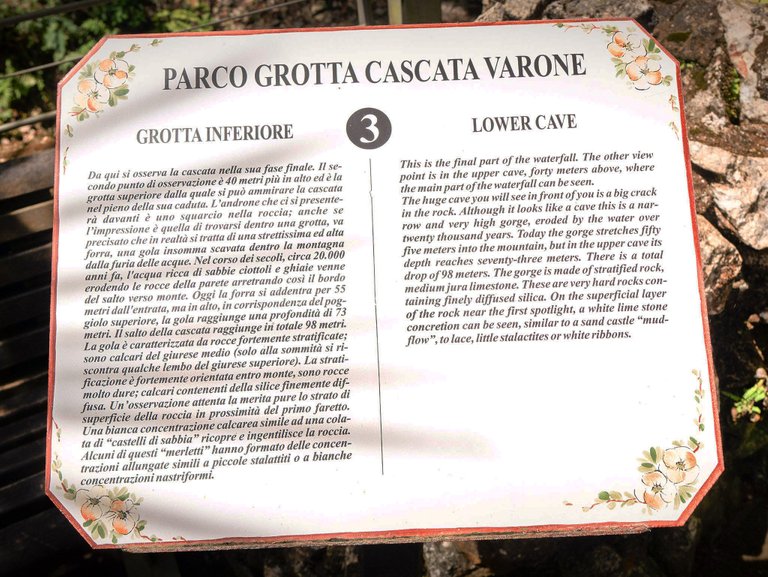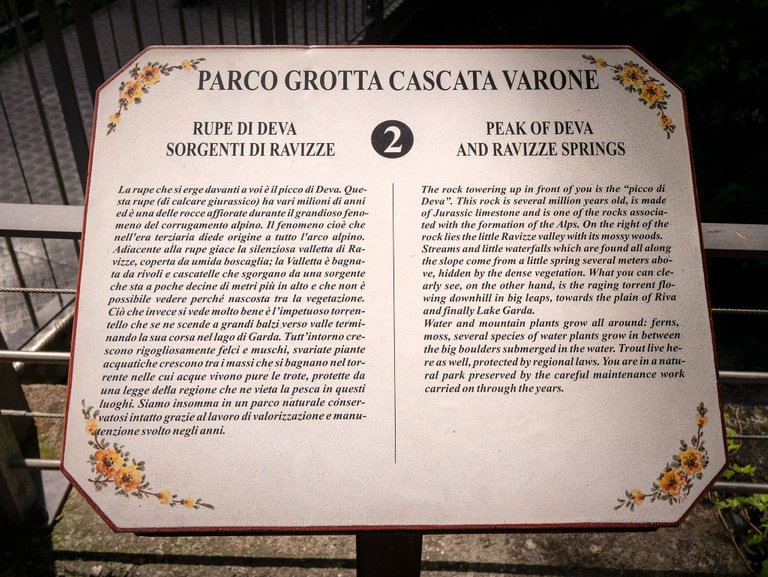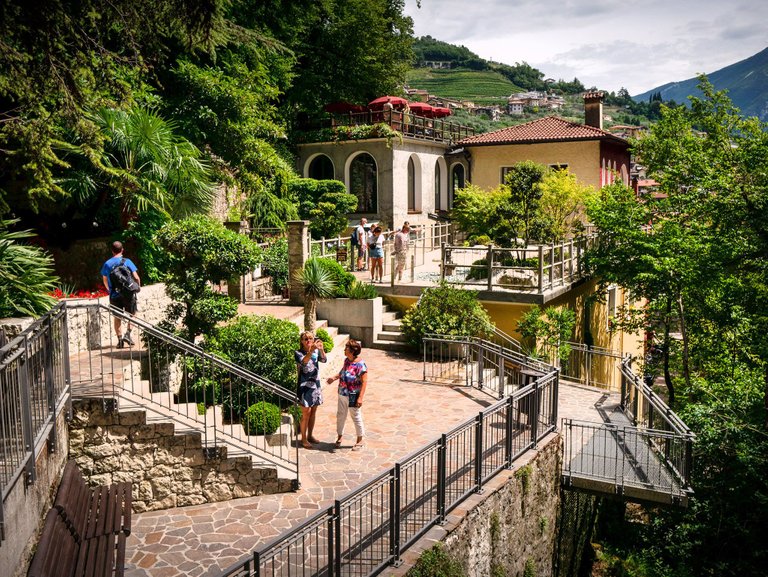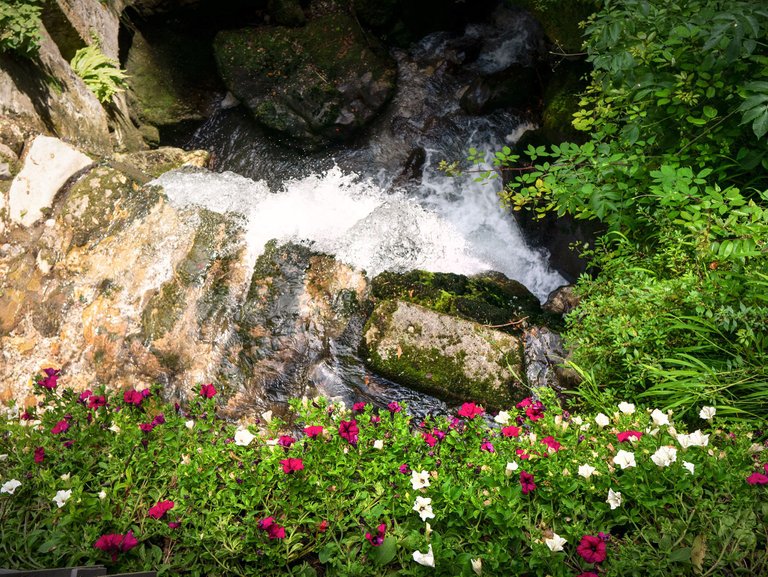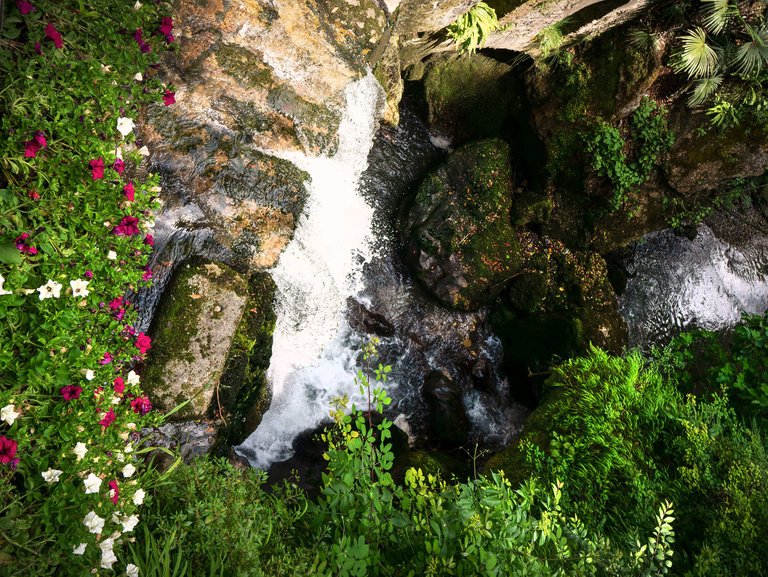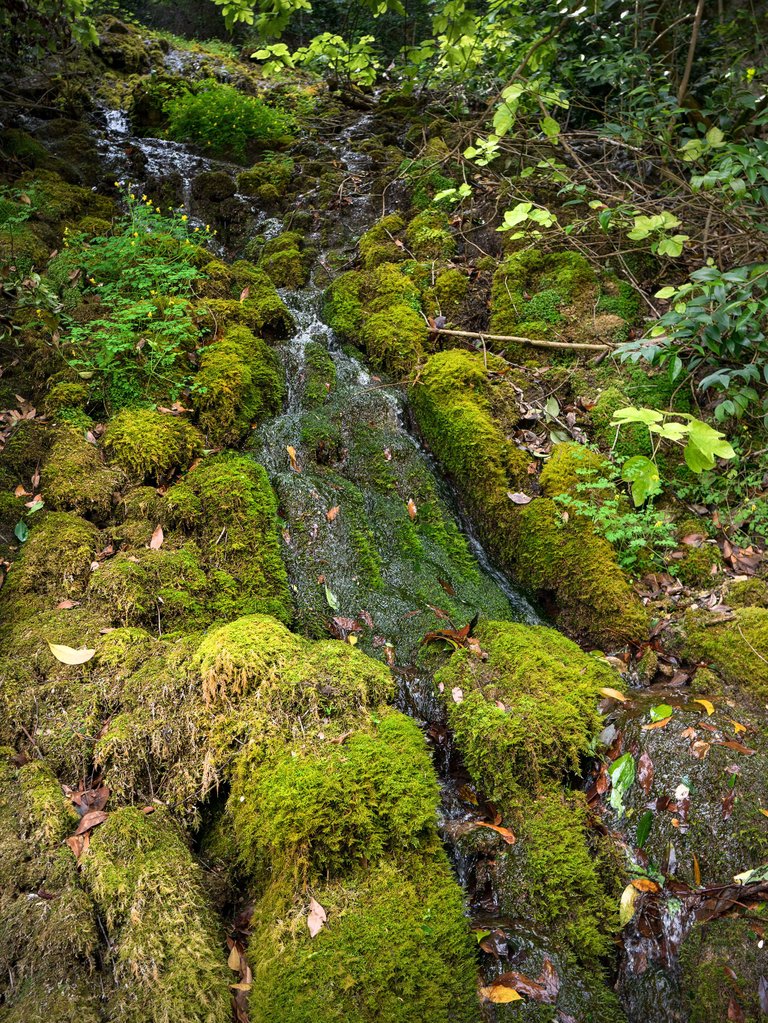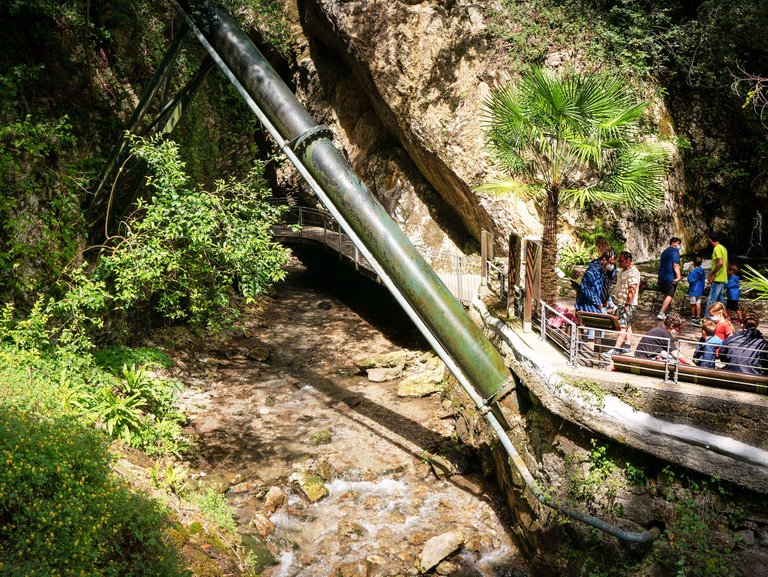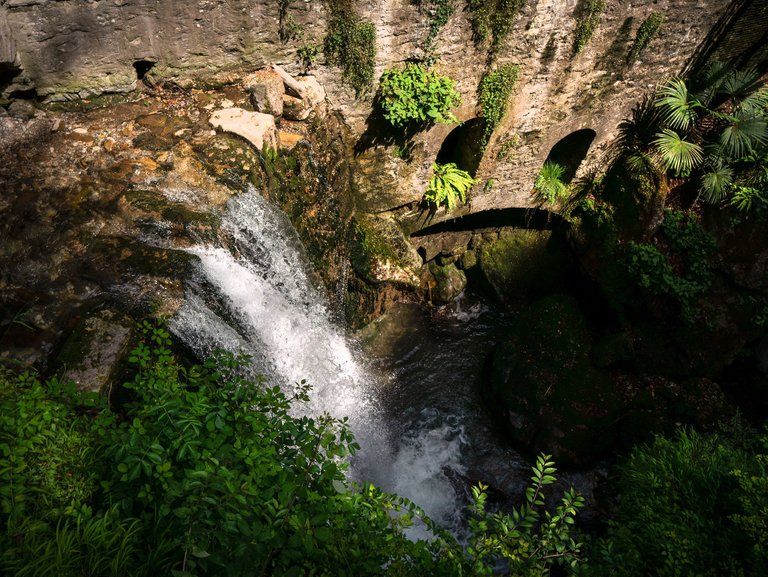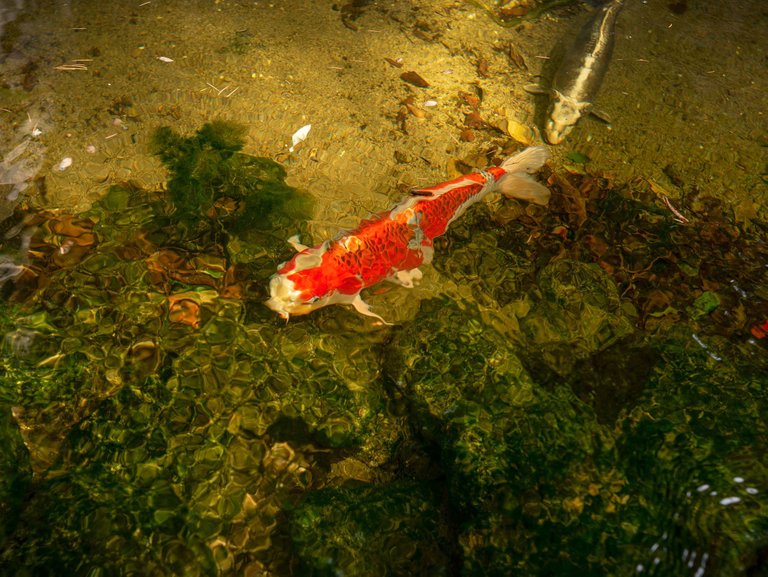 195 / 5000
Risultati della traduzione
The path in the cave is quite narrow, you pass one at a time.
I was there on a Wednesday and thought I would find fewer visitors.
My advice is to visit them in spring or autumn.
ITA
Il percorso nella grotta è abbastanza stretto, si passa uno alla volta.
Io ci sono stato di mercoledì e pensavo di trovare meno visitatori.
Il mio consiglio è di visitarle in primavera o autunno.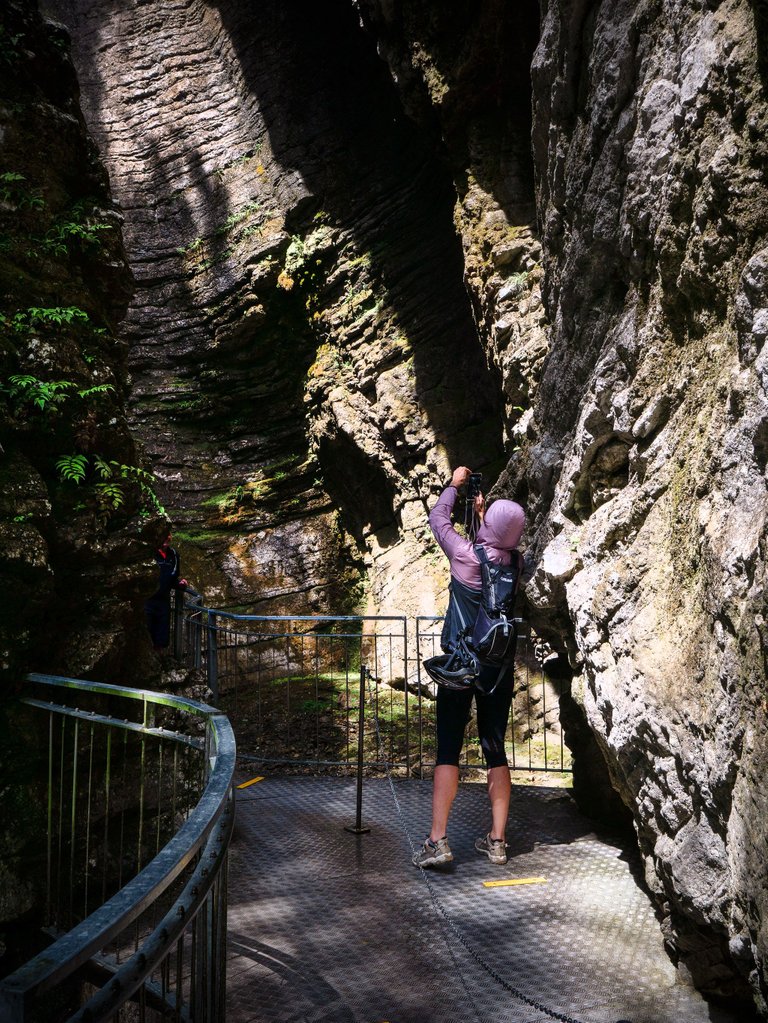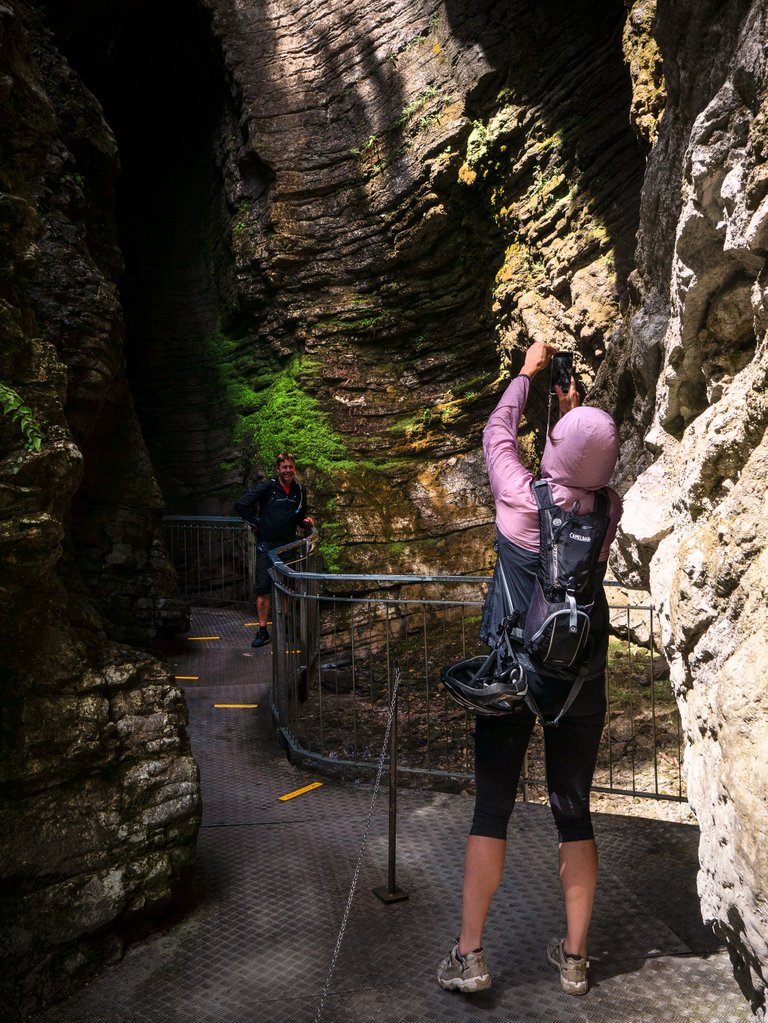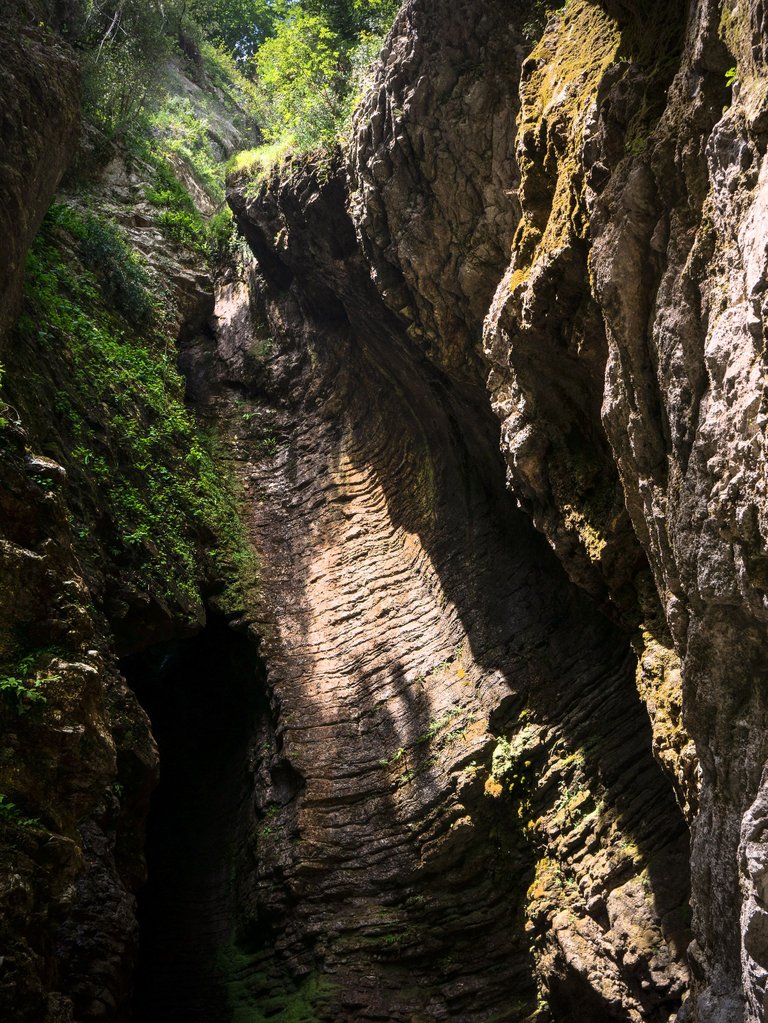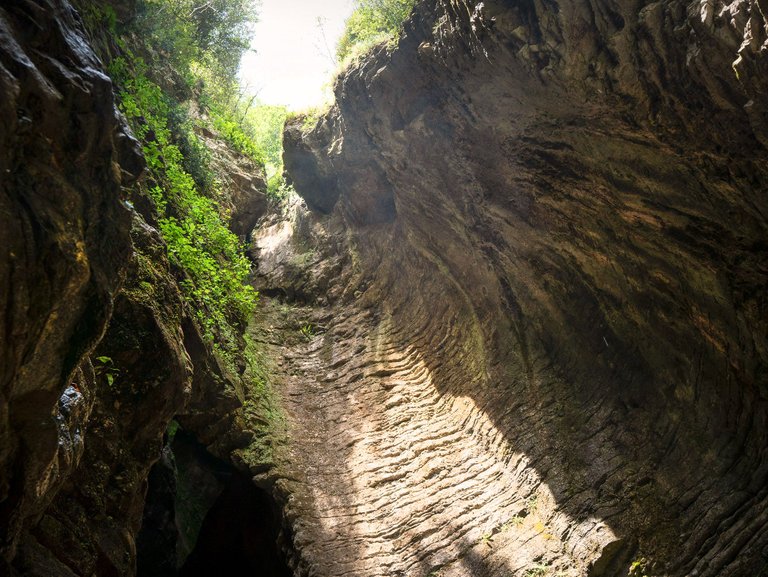 The plays of light that are created at the mouth of the cave are very beautiful, it is a very suggestive place.
ITA
I giochi di luce che si creano all'imboccatura della grotta sono molto belli, è un posto molto suggestivo.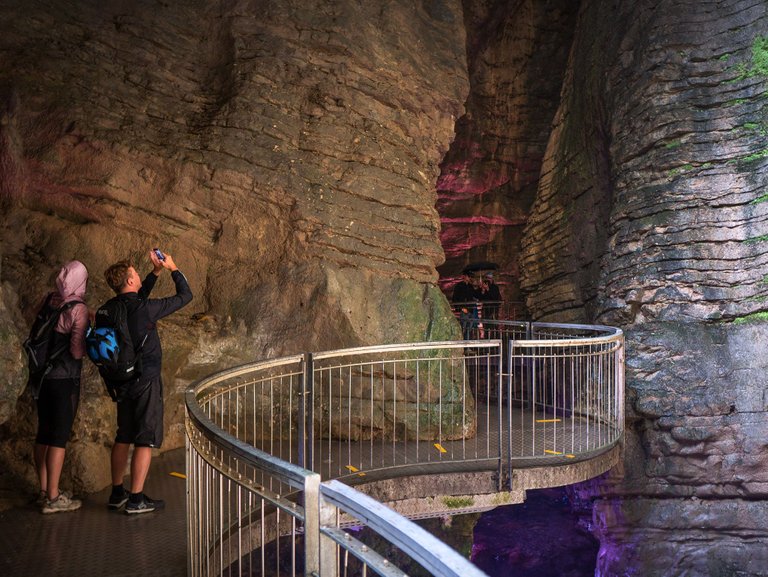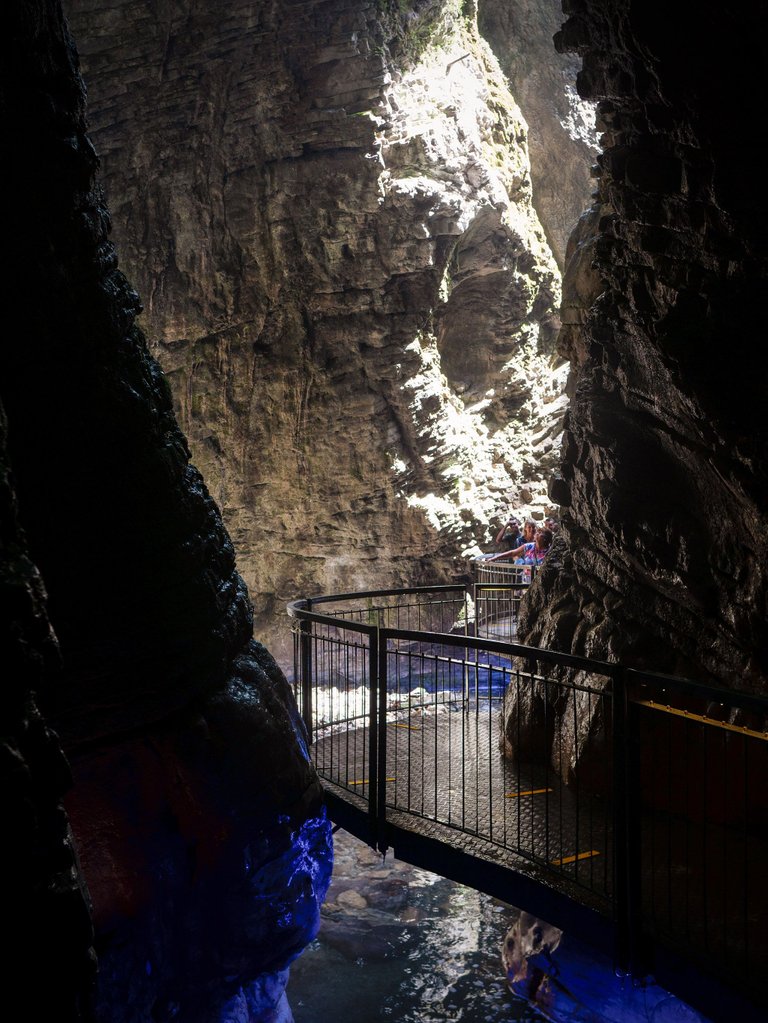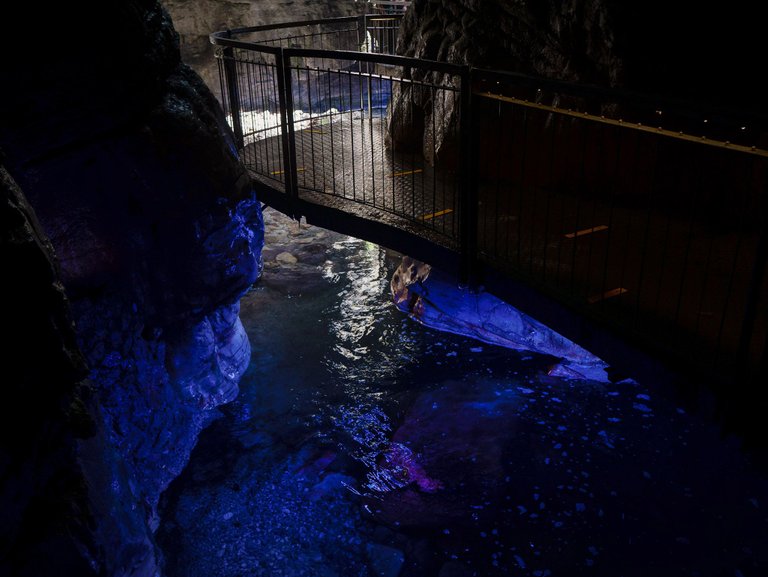 To make everything even more magical there are the rgb lights that change color and make everything even more magical.
ITA
A rendere il tutto ancora più magico ci sono le luci rgb che cambiano colore e rendono tutto ancora più magico.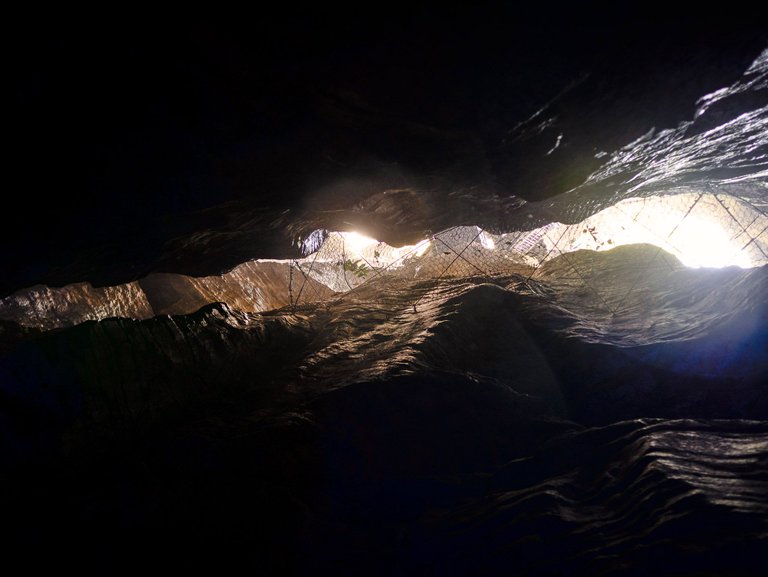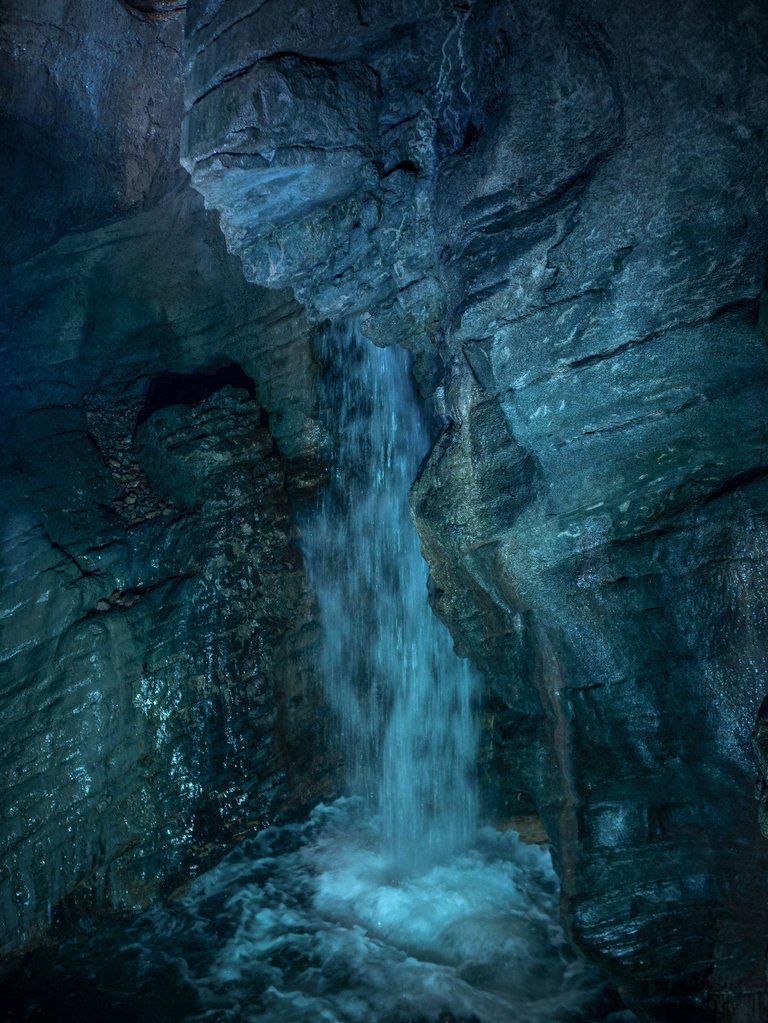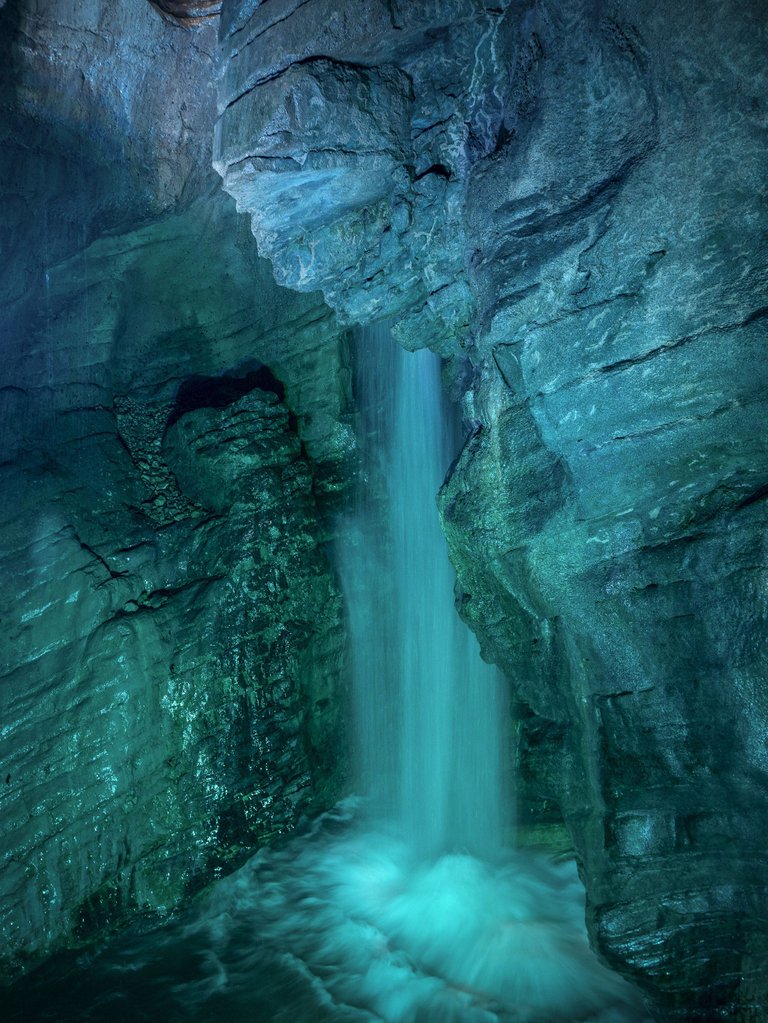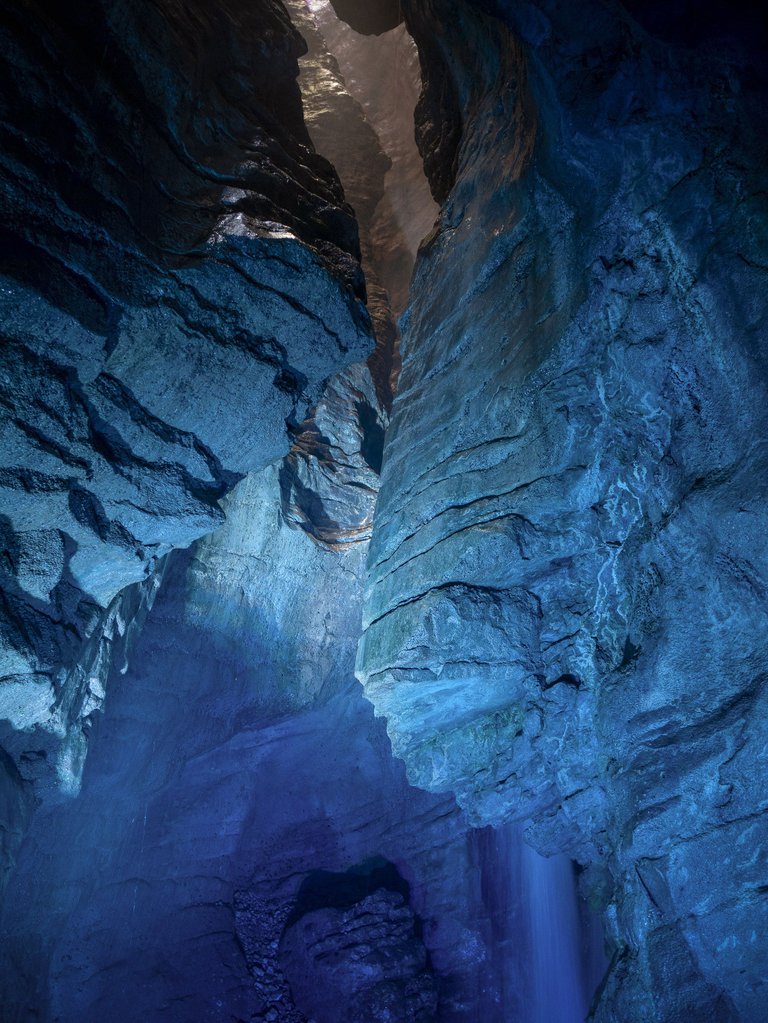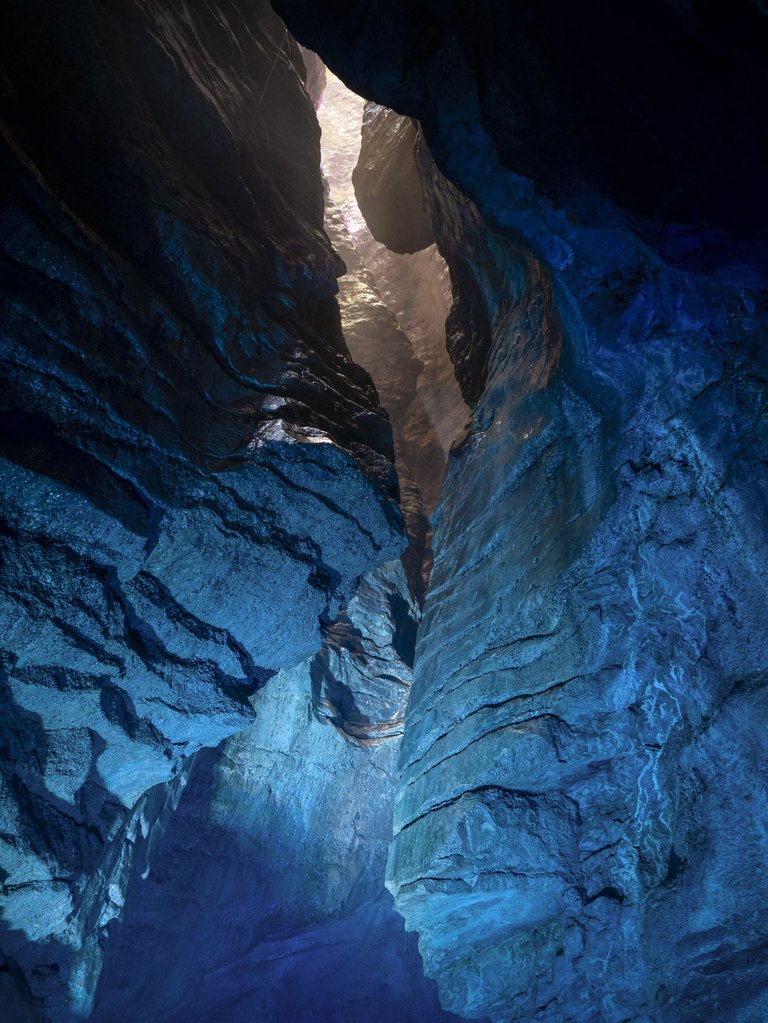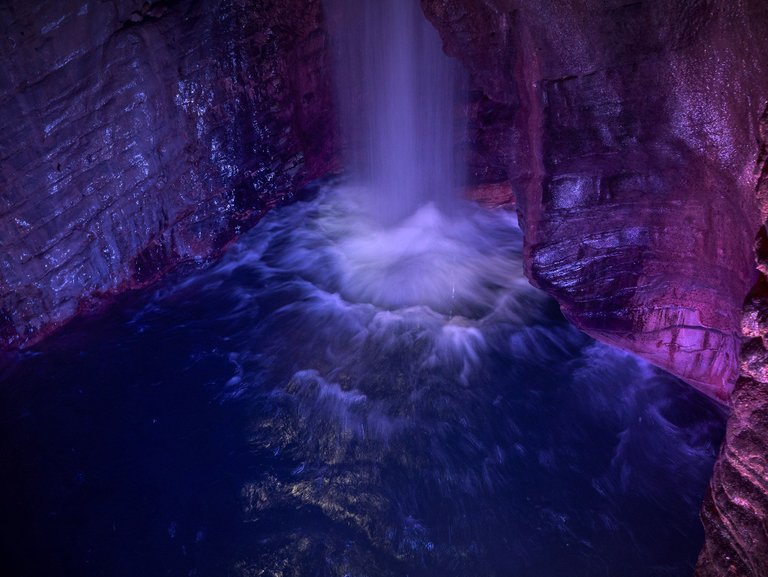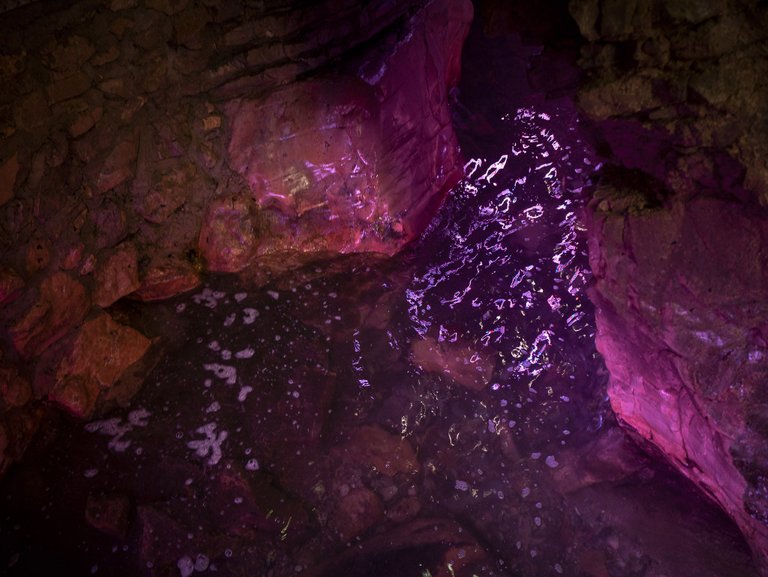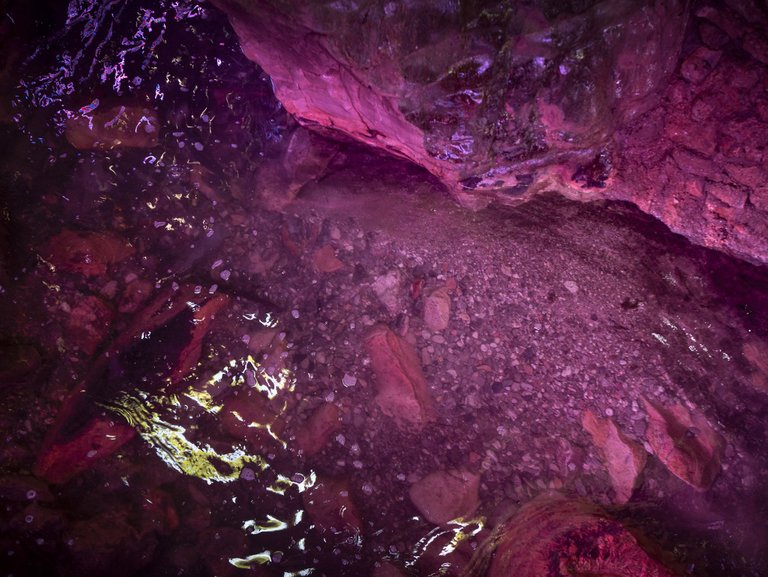 In a few minutes you can visit the first part, then you can go out and continue the path towards the highest part of the waterfall.
ITA
In qualche minuto si riesce a visitare la prima parte, poi si può uscire e proseguire il percorso verso la parte più alta della cascata.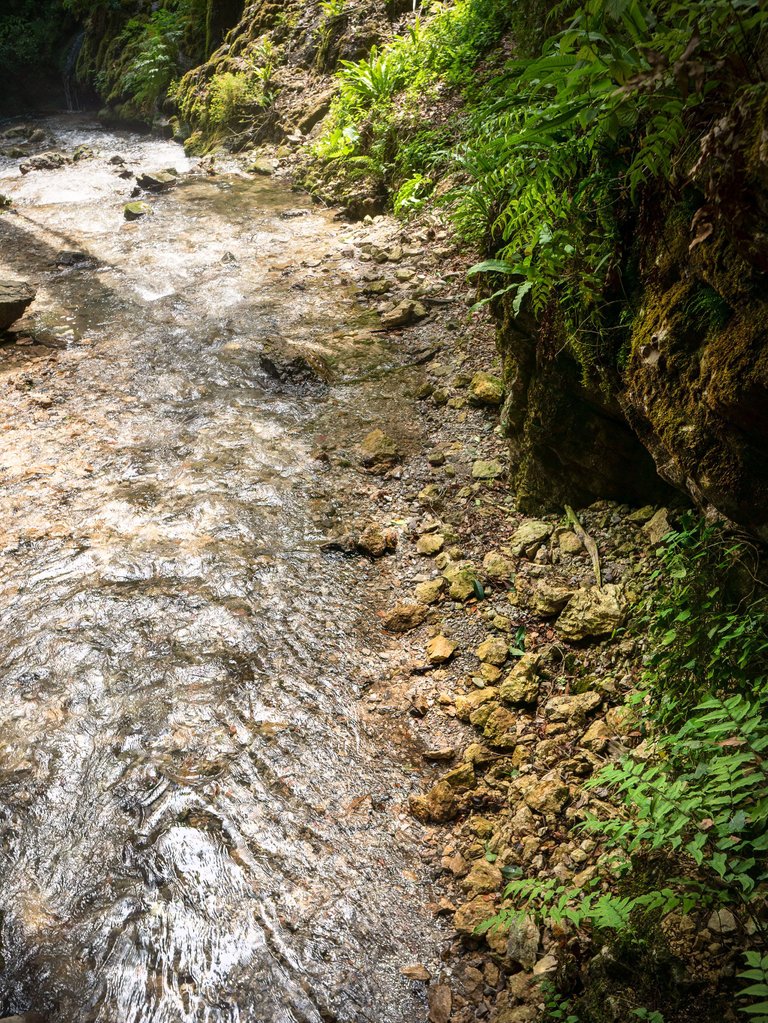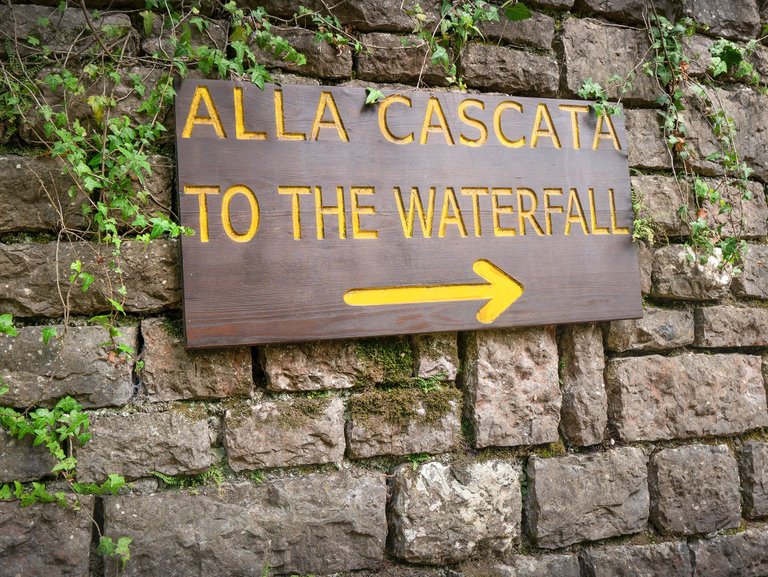 You walk along the terraced garden, pausing every few meters to observe the flowers or to contemplate the surrounding landscape.
ITA
Si cammina costeggiando il giardino su terrazzamenti, facendo pausa ogni qualche metro per osservare i fiori o per contemplare il panorama circostante.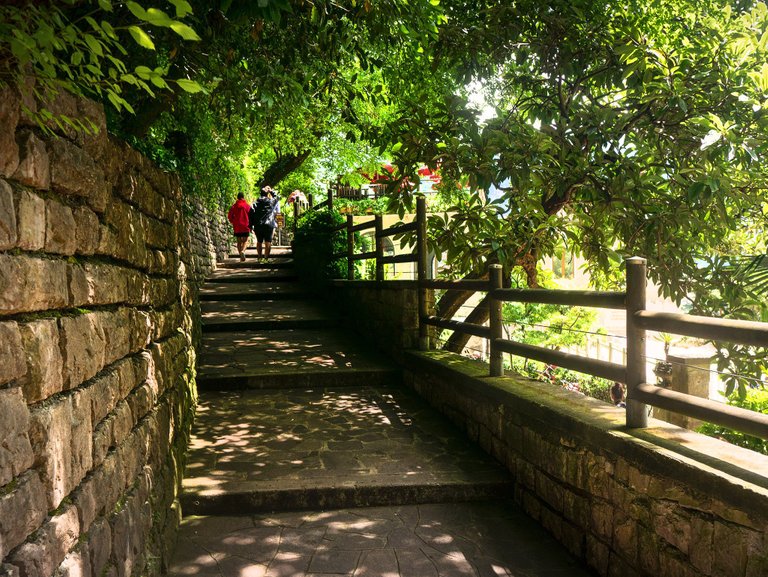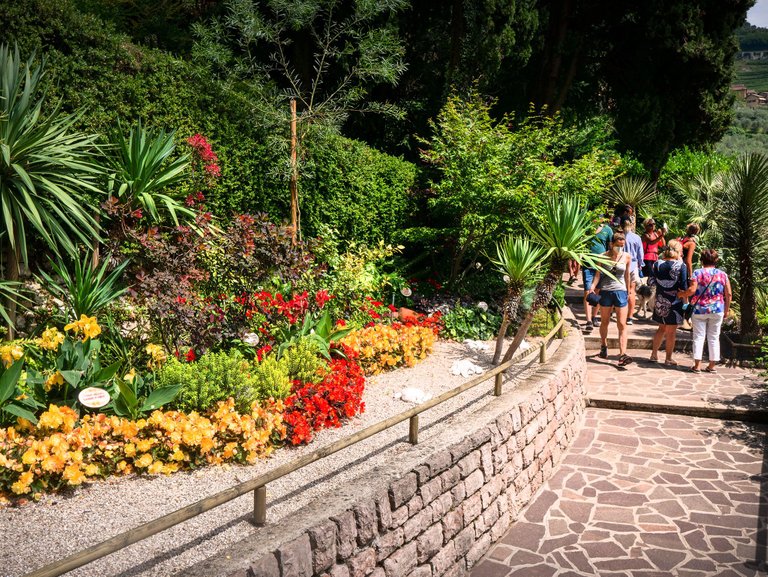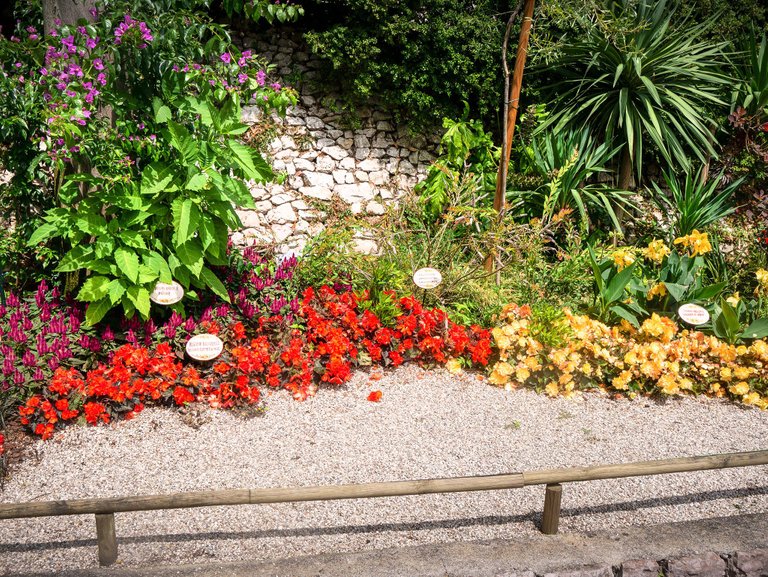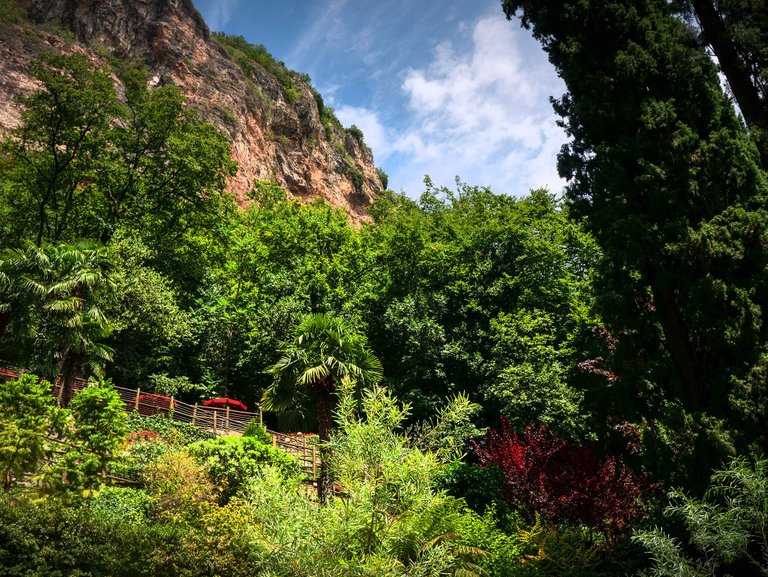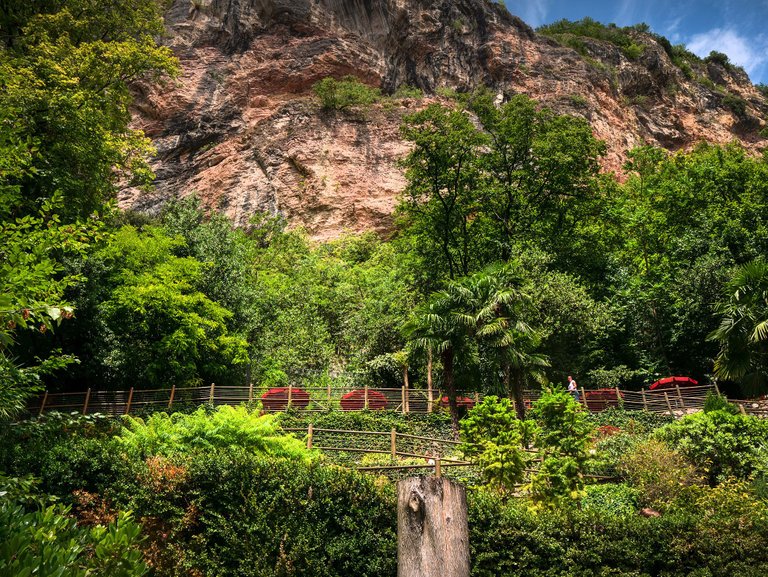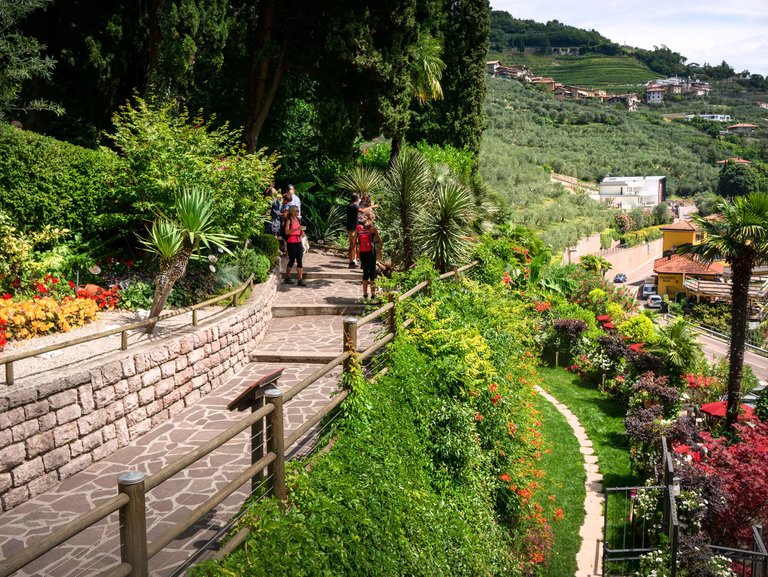 From above you can admire a Zen garden...
ITA
Dall'alto si può ammirare un giardino zen...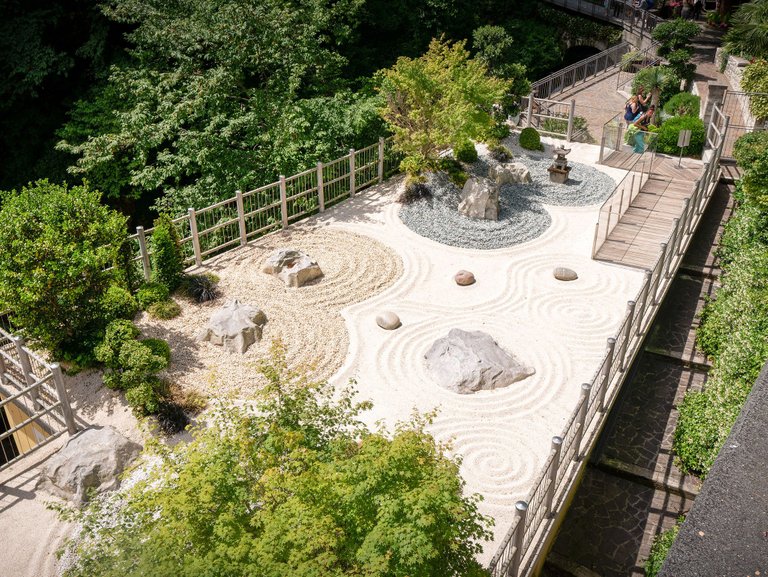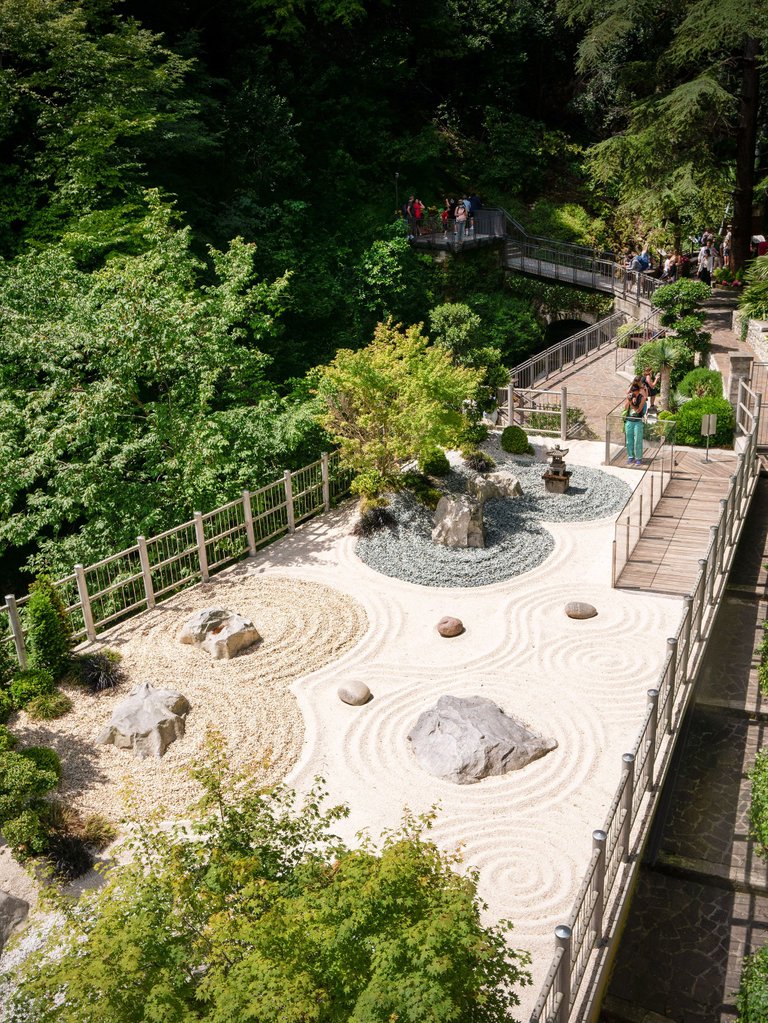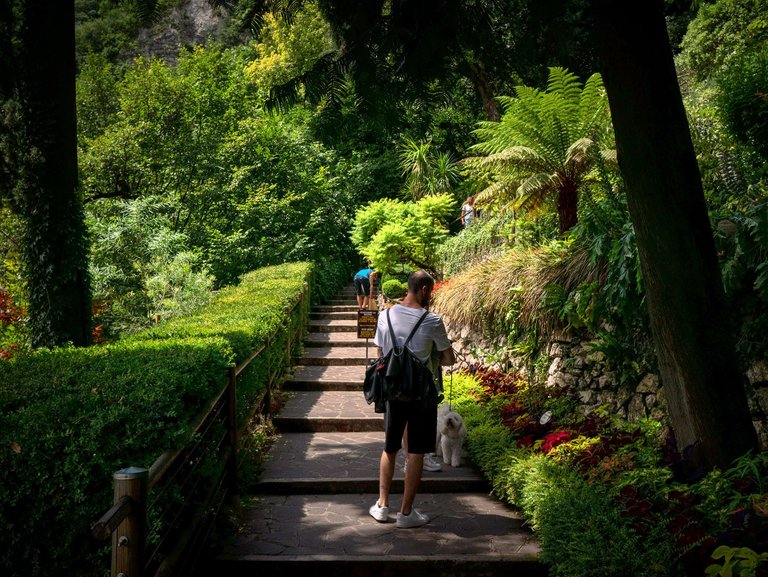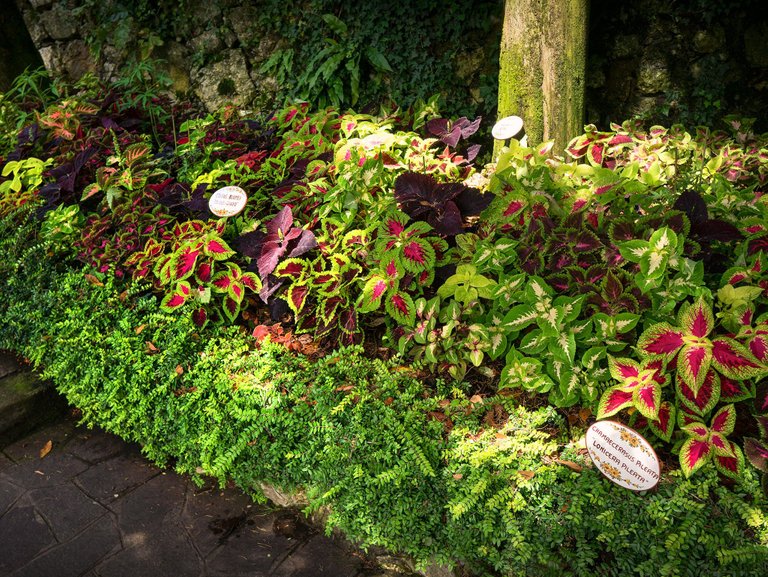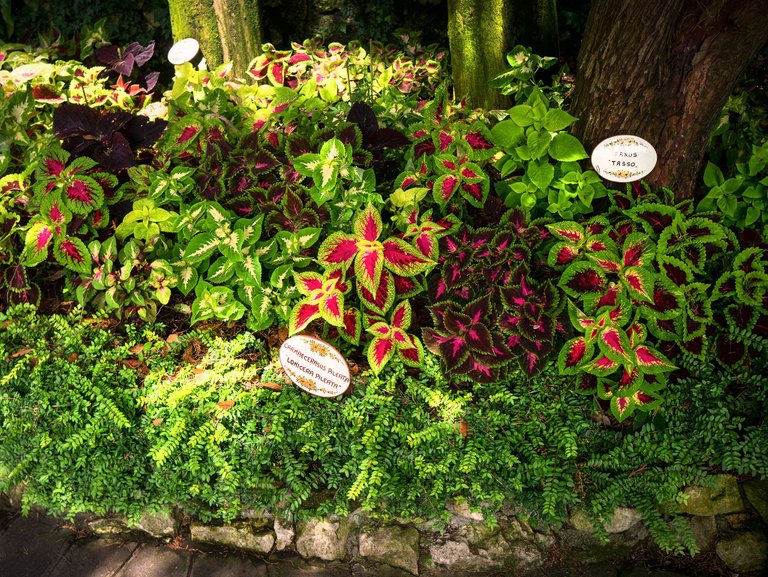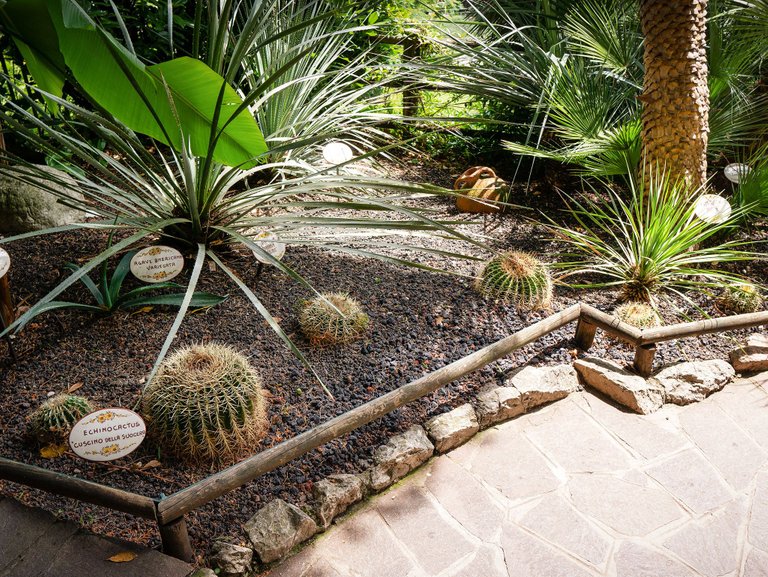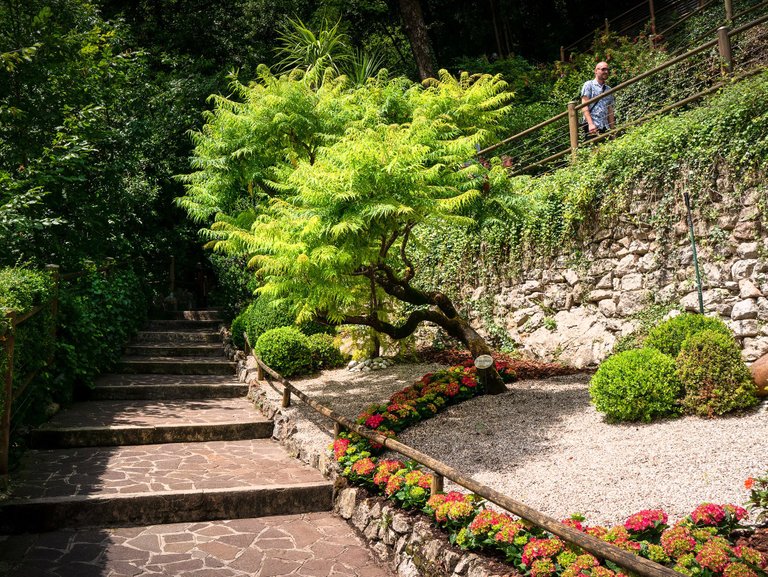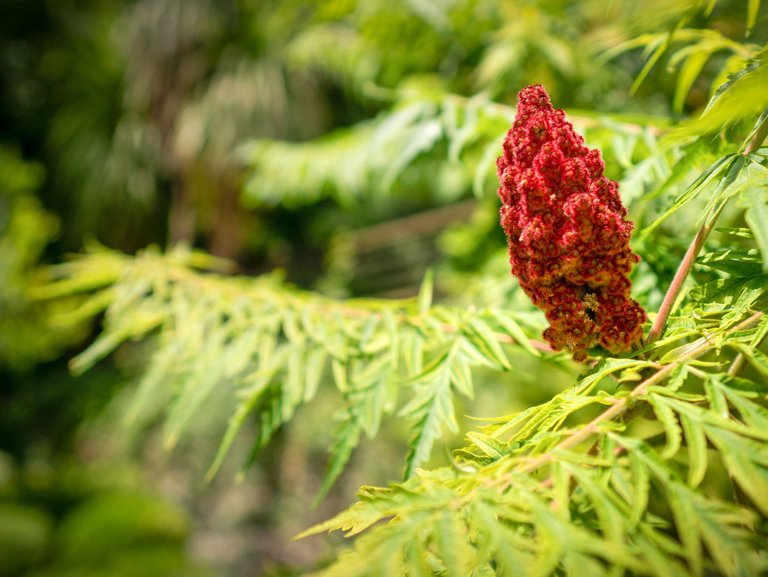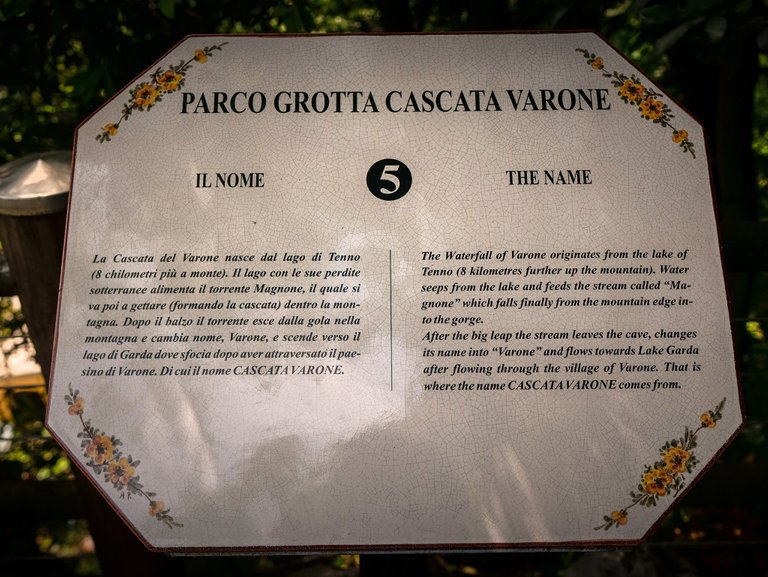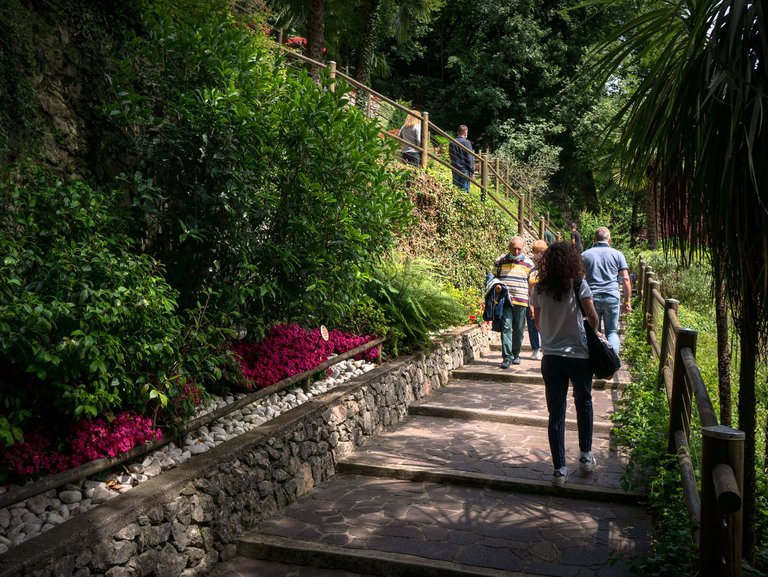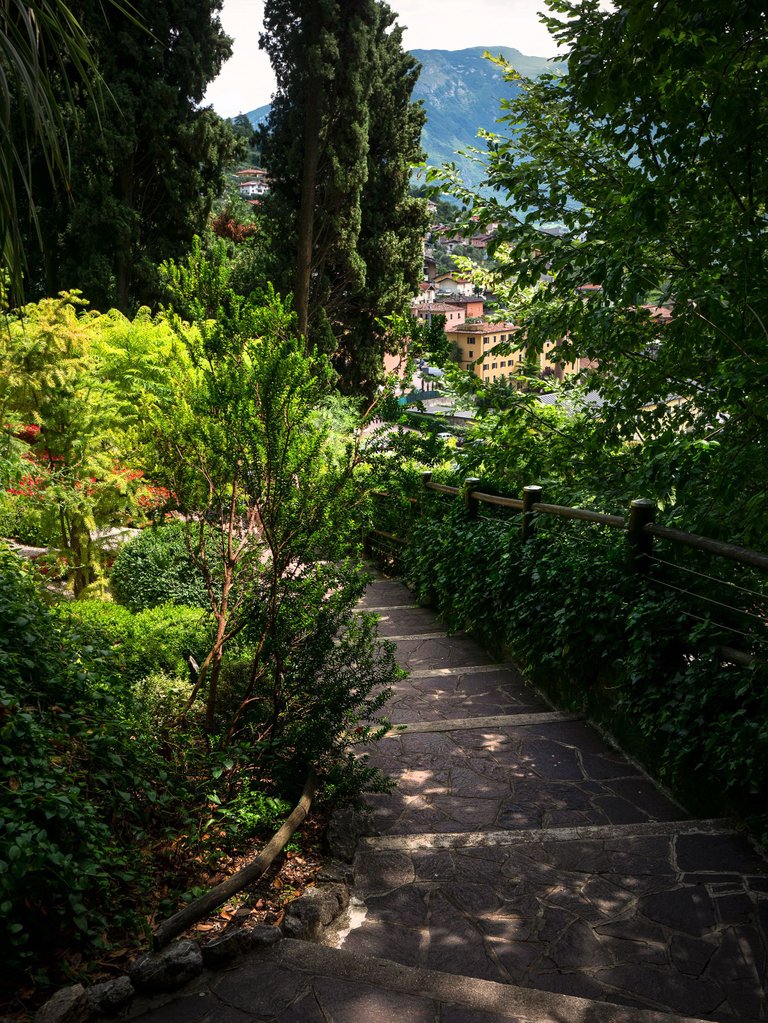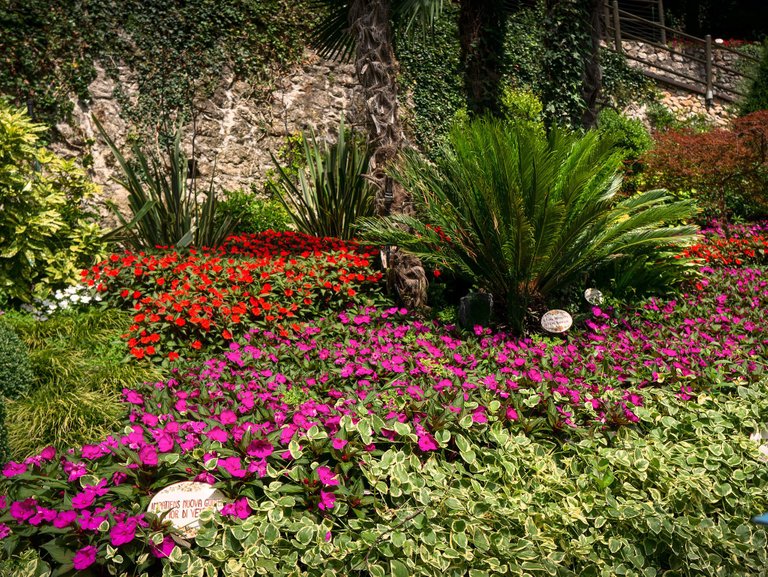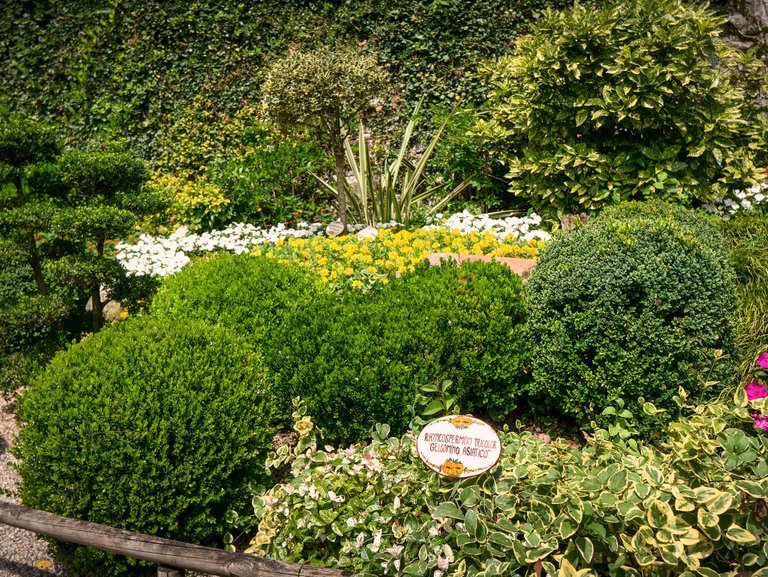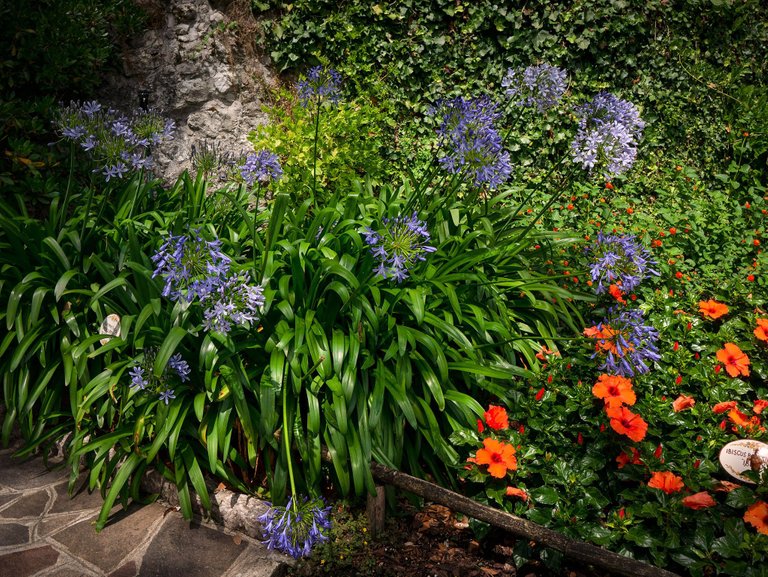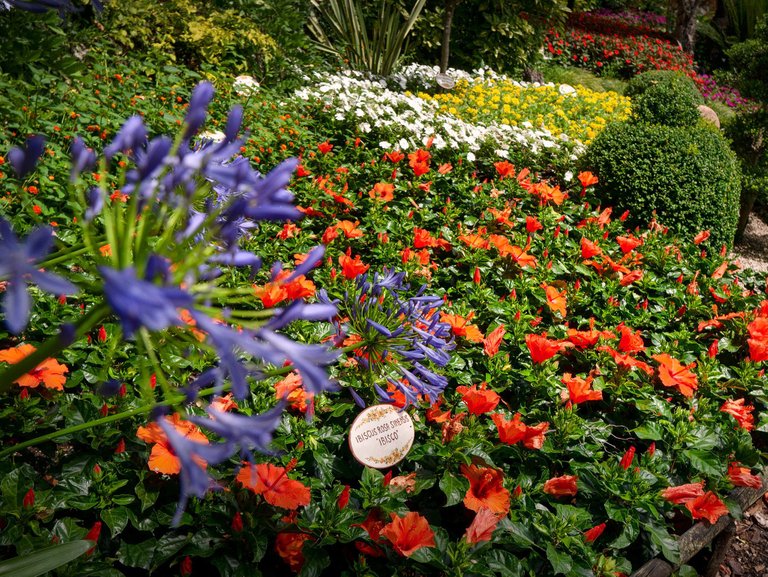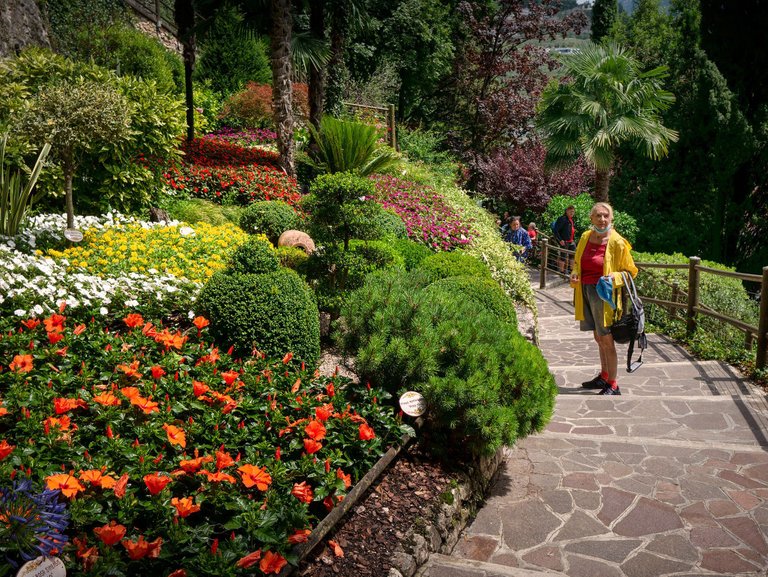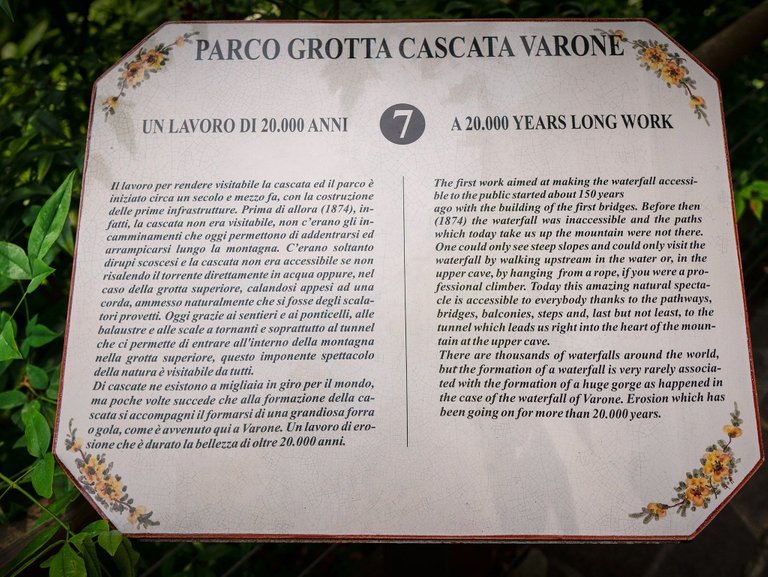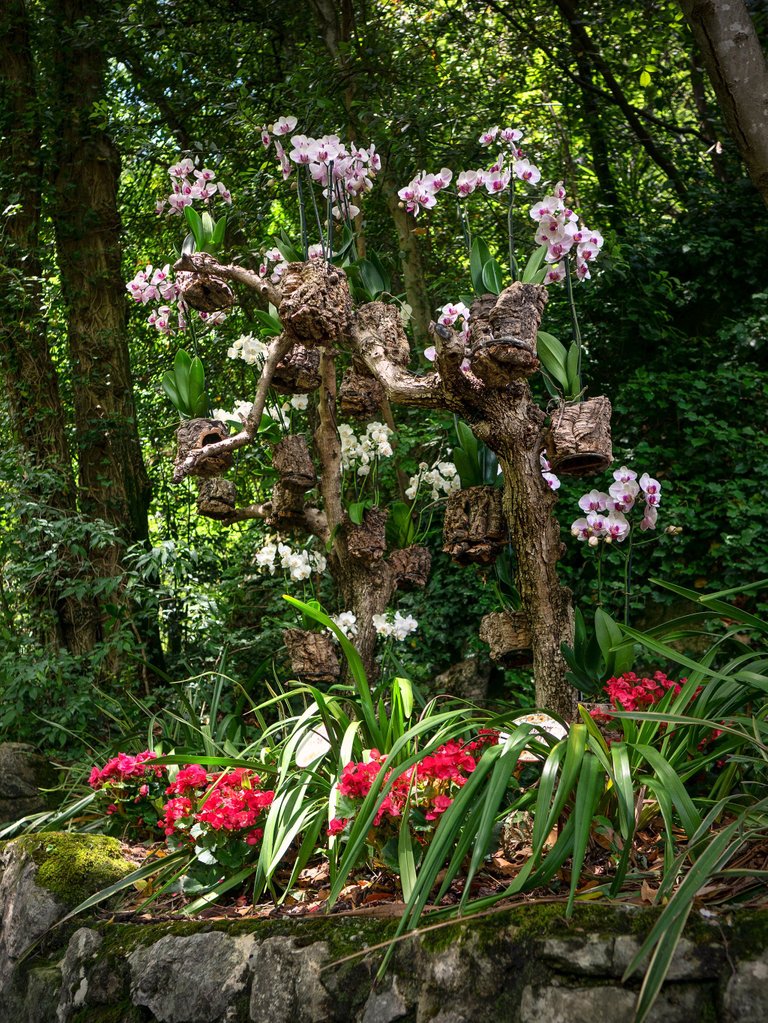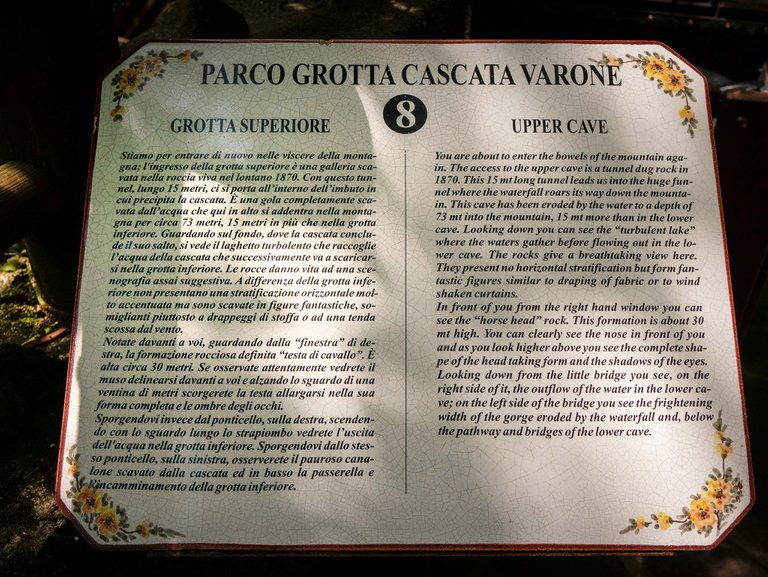 When you reach the entrance for the second part of the visit to the waterfall, you need to access a narrow tunnel carved into the rock.
ITA
Giunti all'accesso per la seconda parte della visita alla cascata bisogna accedere ad una stretta galleia scavata nella roccia.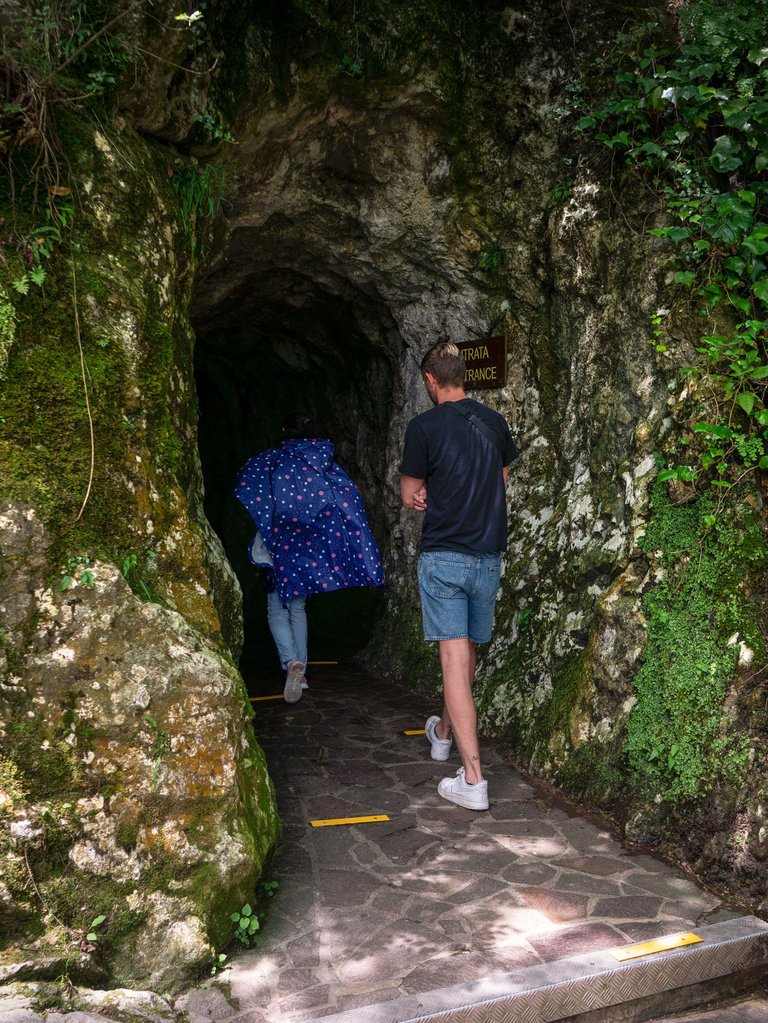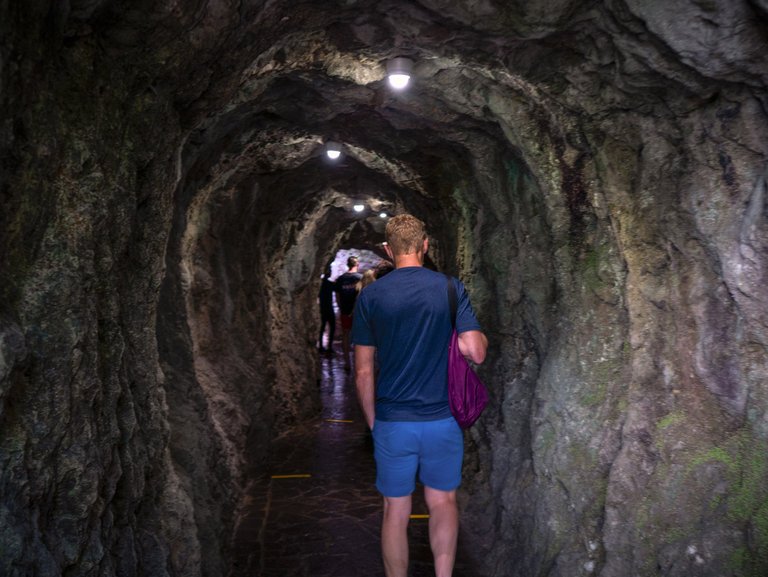 Here, too, the spectacle for the eyes is guaranteed.
You have to have a little patience because there is not much space and there are many visitors ... just a few seconds of waiting.
ITA
Anche qui lo spettacolo per gli occhi è assicurato.
Bisogna avere un po' di pazienza per chè lo spazio non è molto e ci sono molti visitatori...giusto qualche secondo di attesa.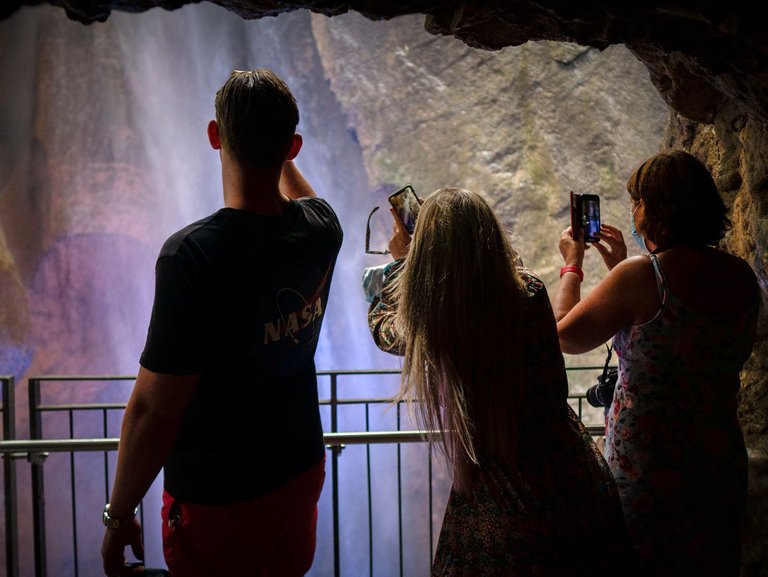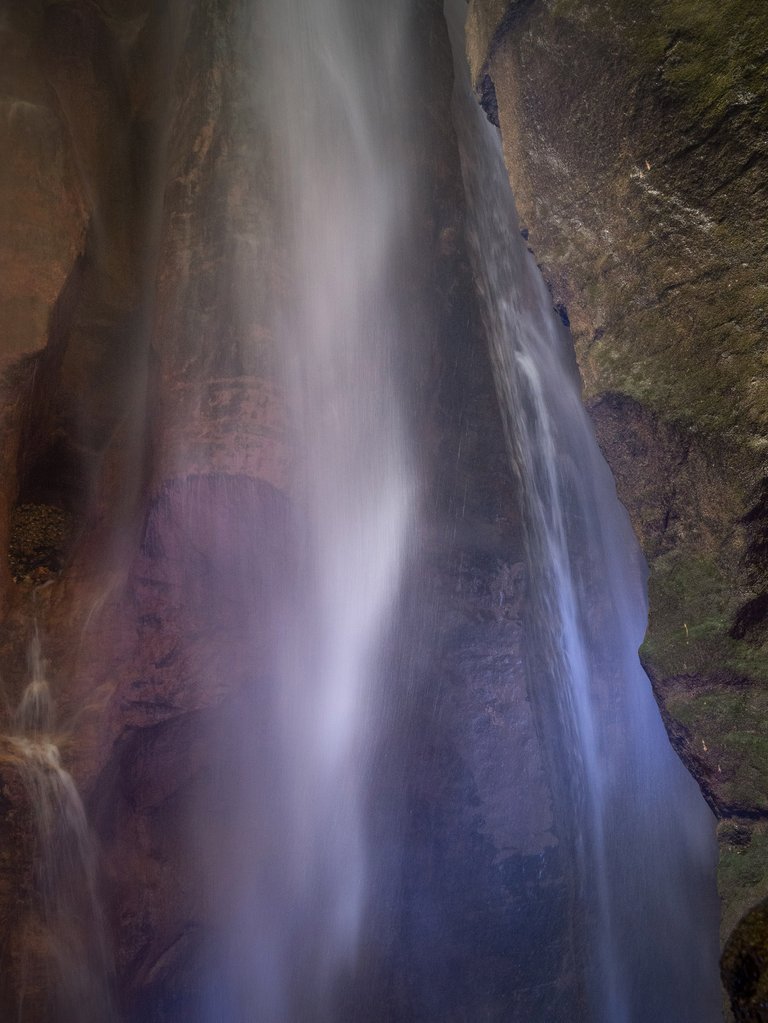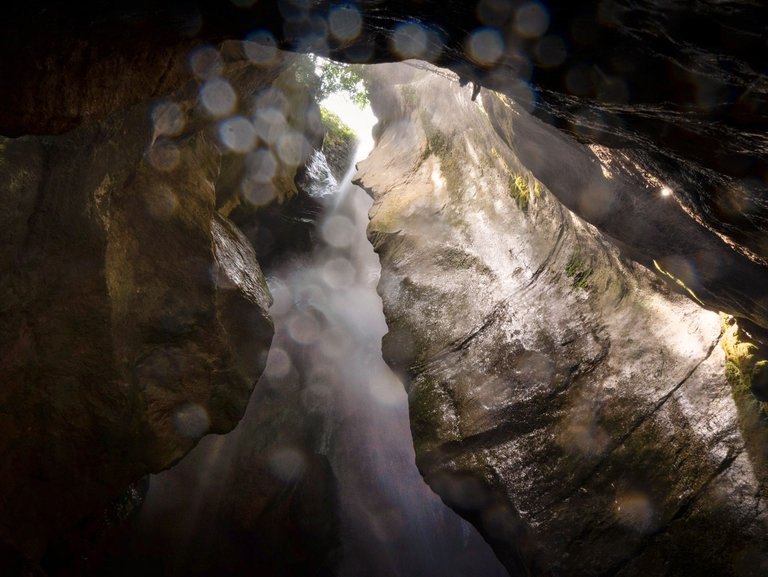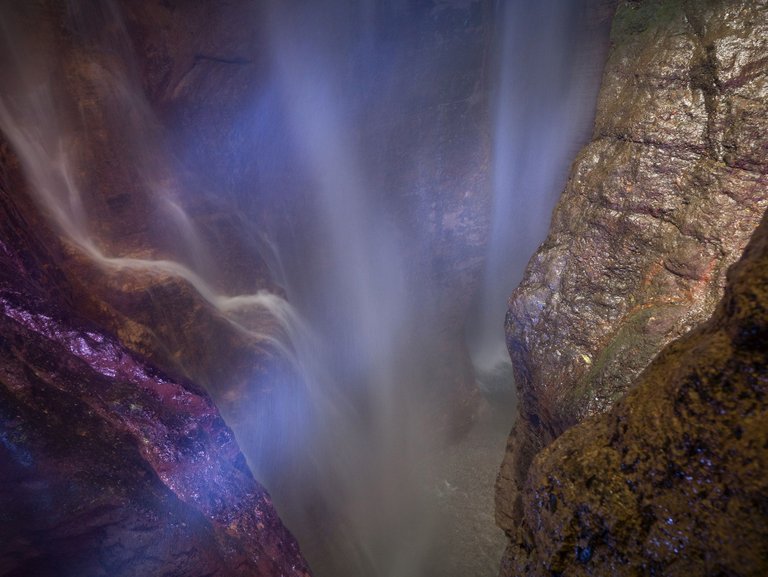 The shape of the rock is sinuous and fascinating, it is worth not rushing and observing calmly.
ITA
La forma della roccia è sinuosa e affascinante, vale la pena non avere fretta e osservare con calma.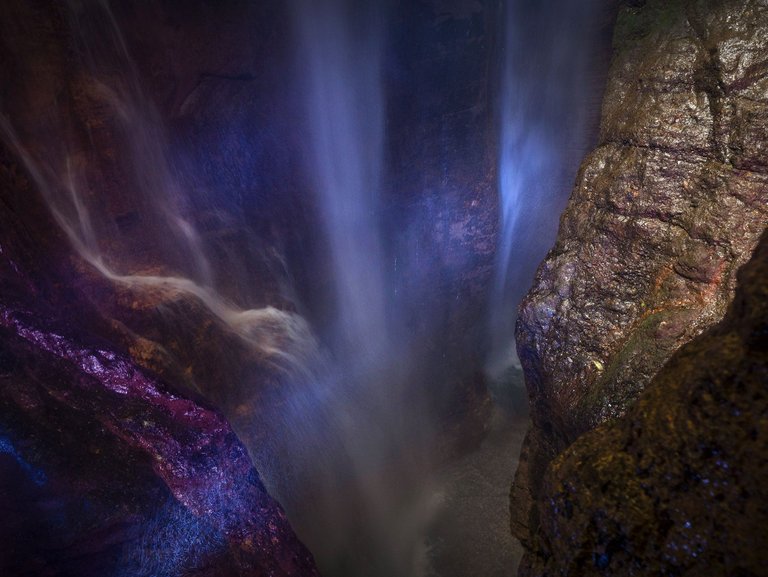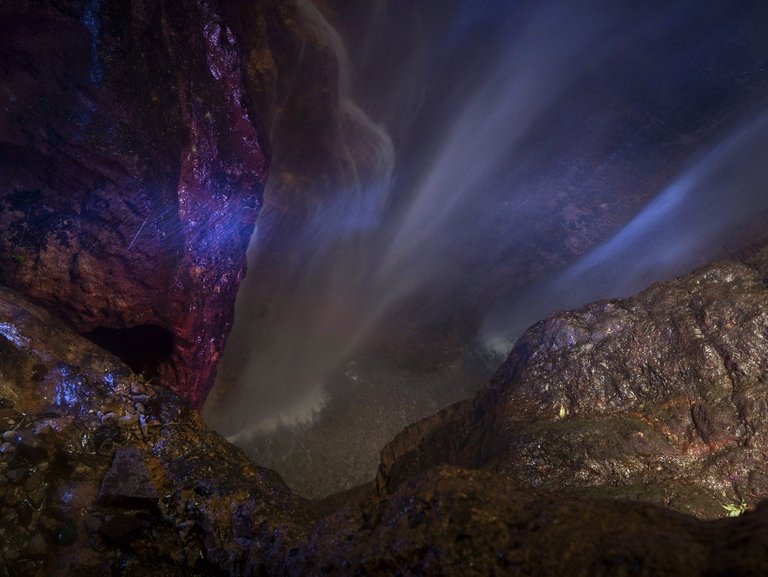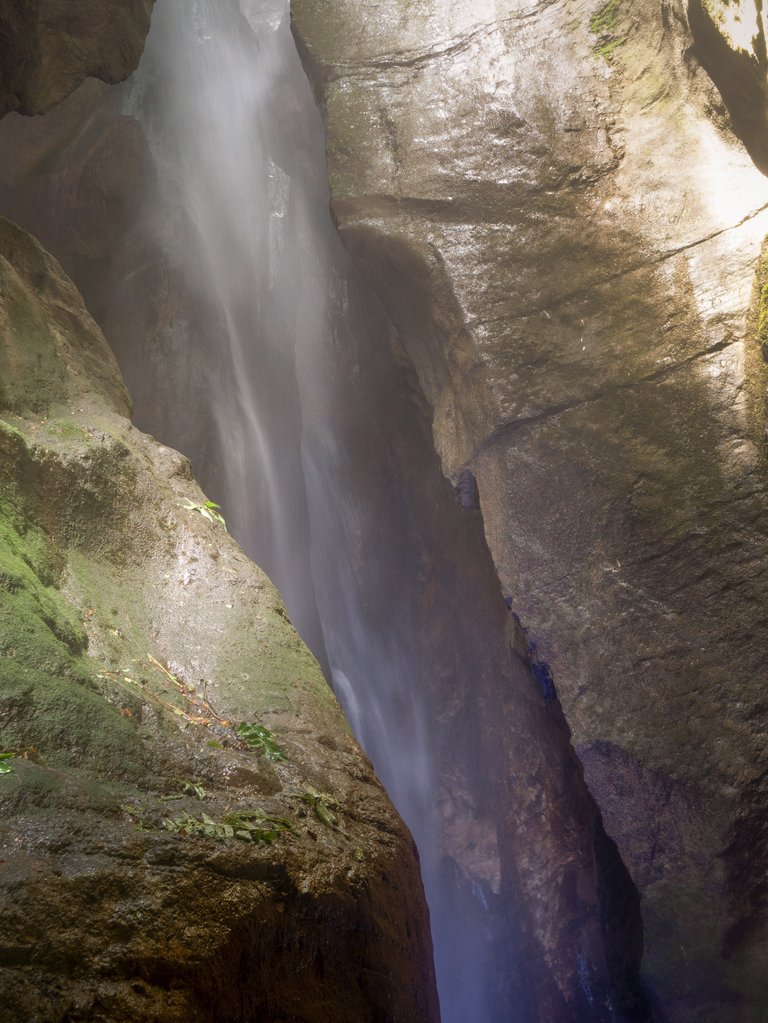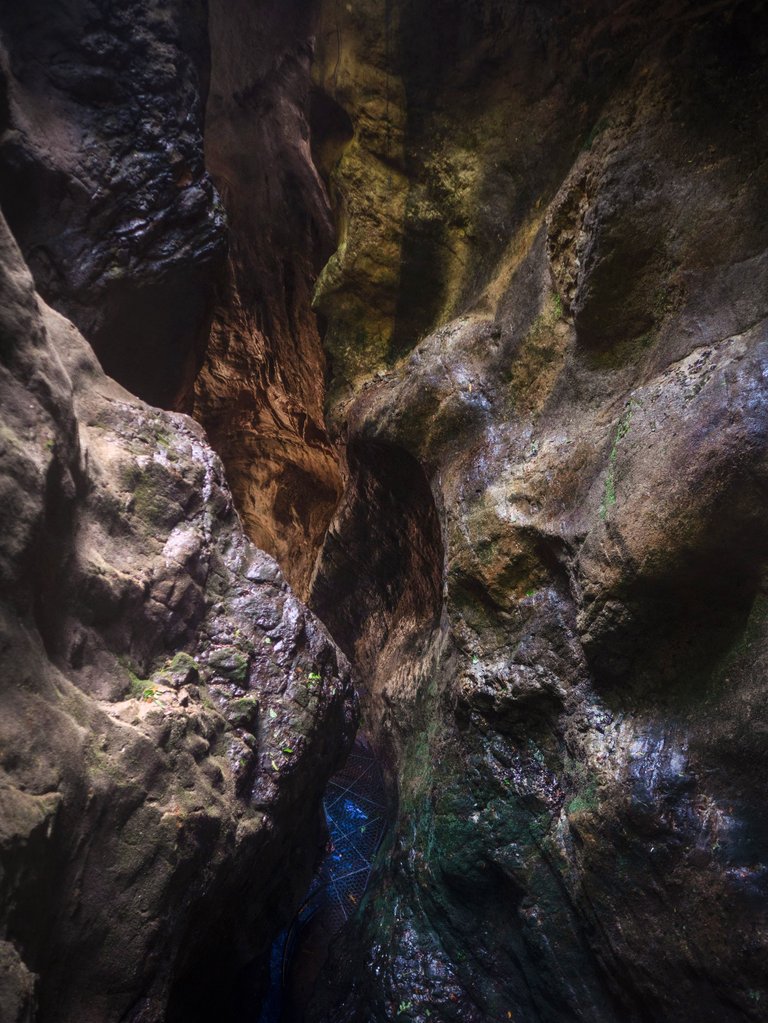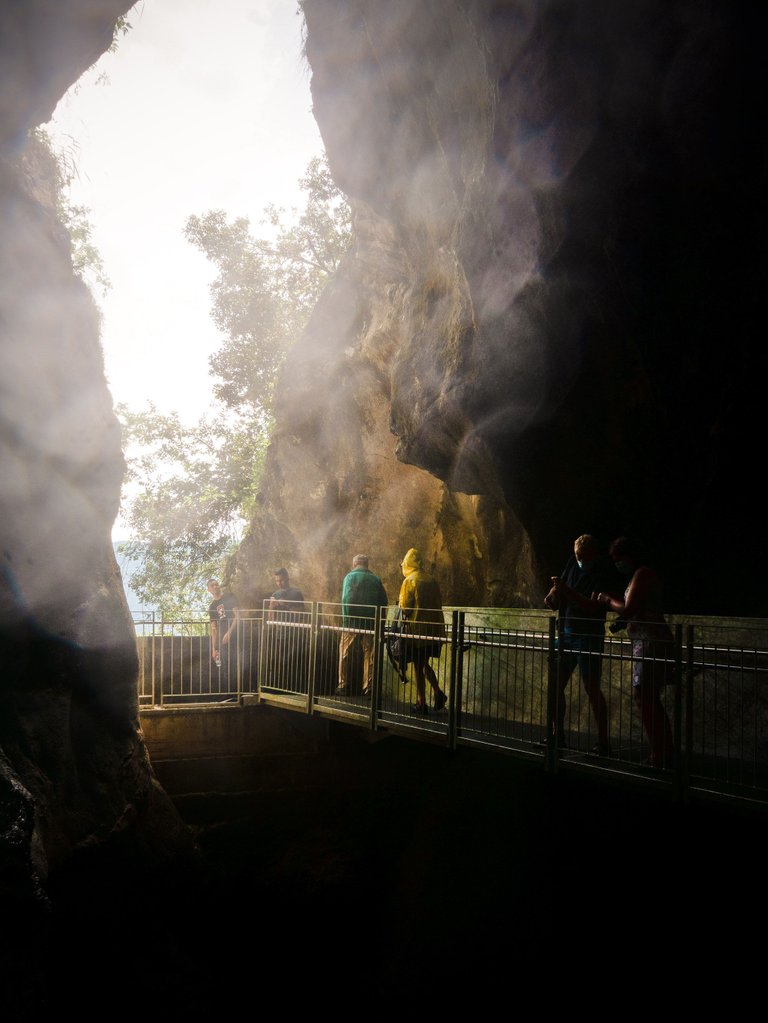 A suspended path leads to the outside, luckily I had a waterproof because the water of the waterfall would have wet me.
ITA
Un percorso sospeso riporta verso l'esterno, per fortuna avevo un impermabile perchè l'acqua della cascata mi avrebbe bagnato.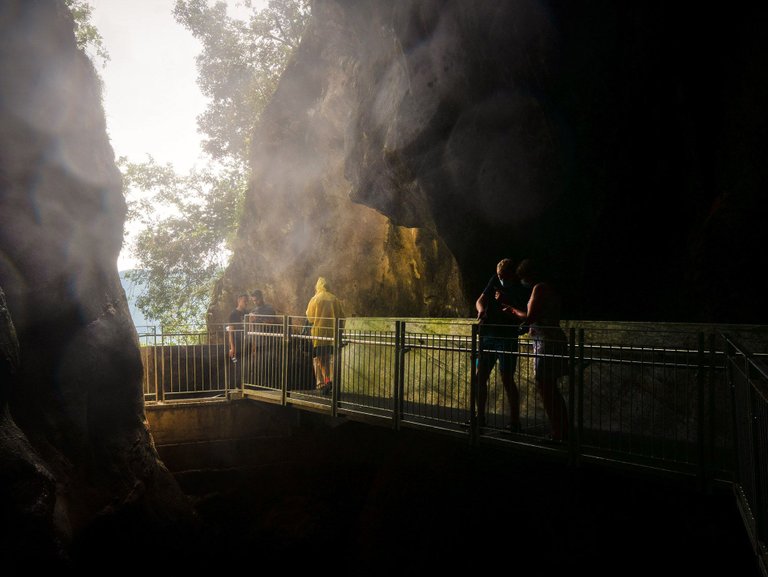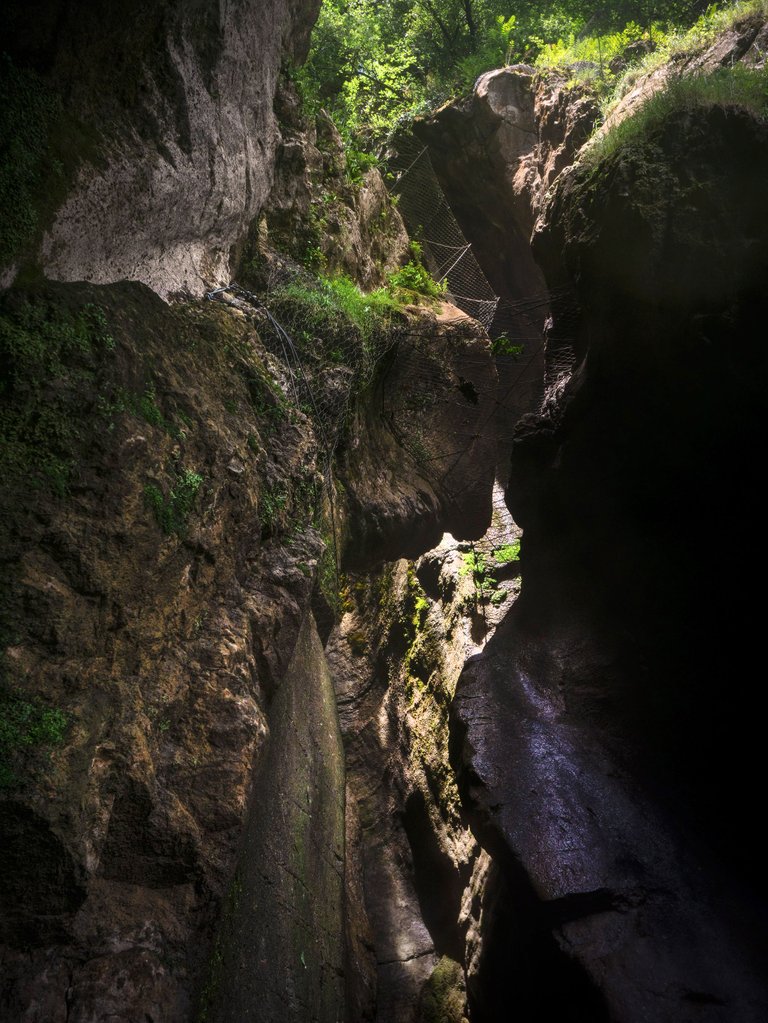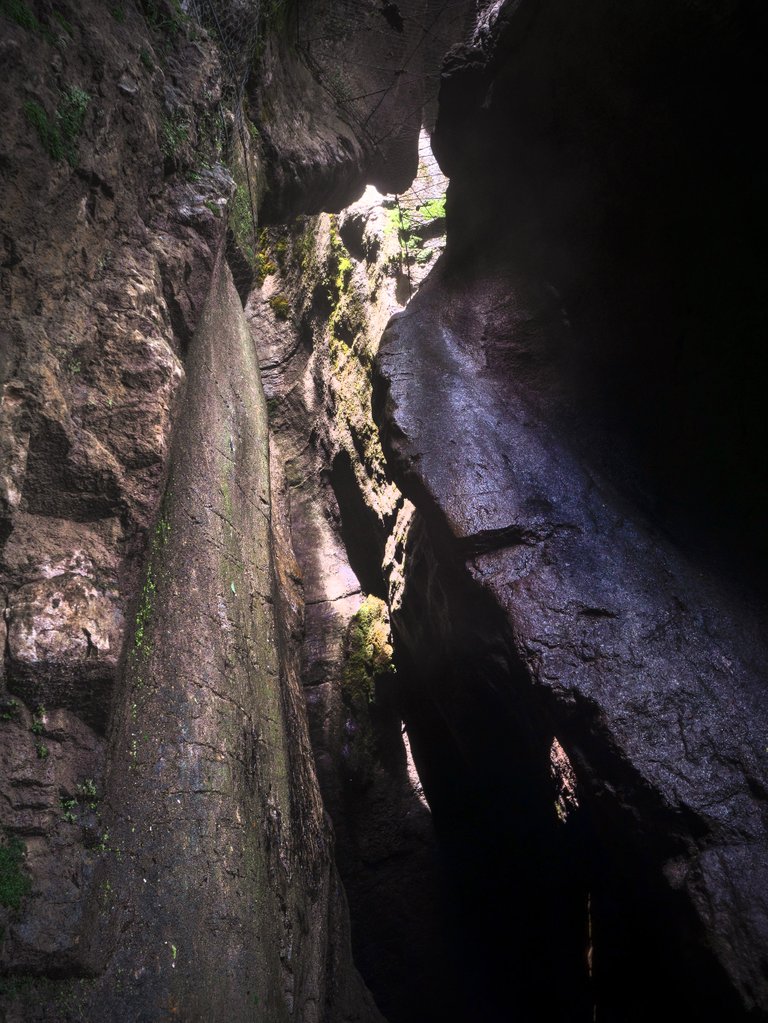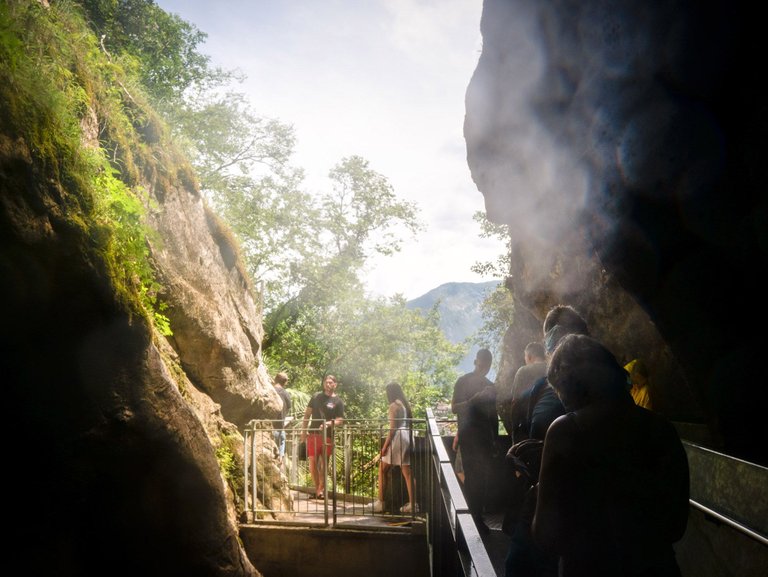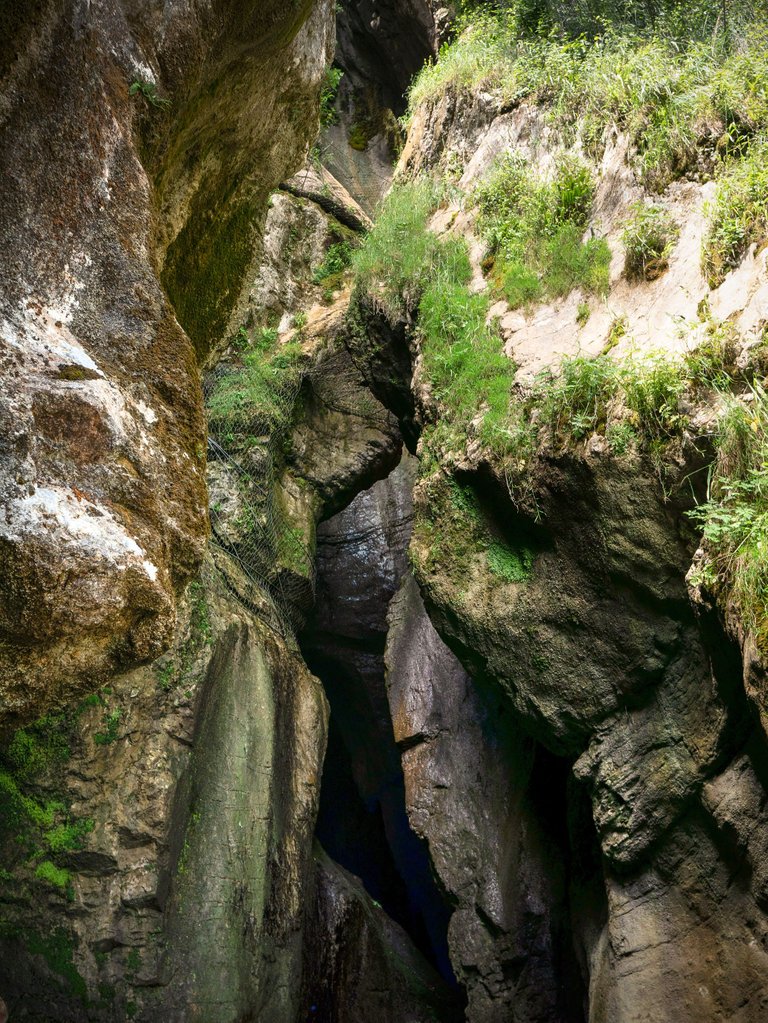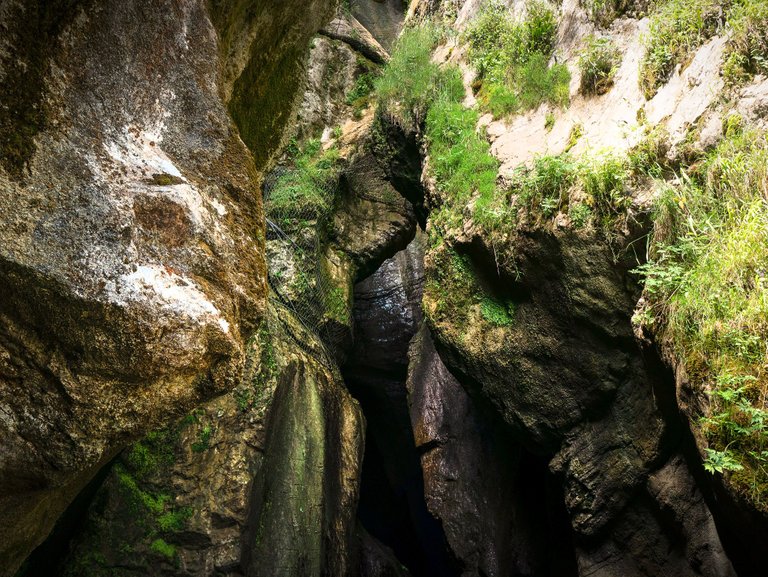 Once out of the cave, you can go down the previous path or stop in the relaxation area to have a drink or eat a sandwich.
ITA
Una volta usciti dalla grotta si può ridiscendere il percorso fatto in precedenza oppure sostare nell'area relax per bere qualcosa o mangiare un panino.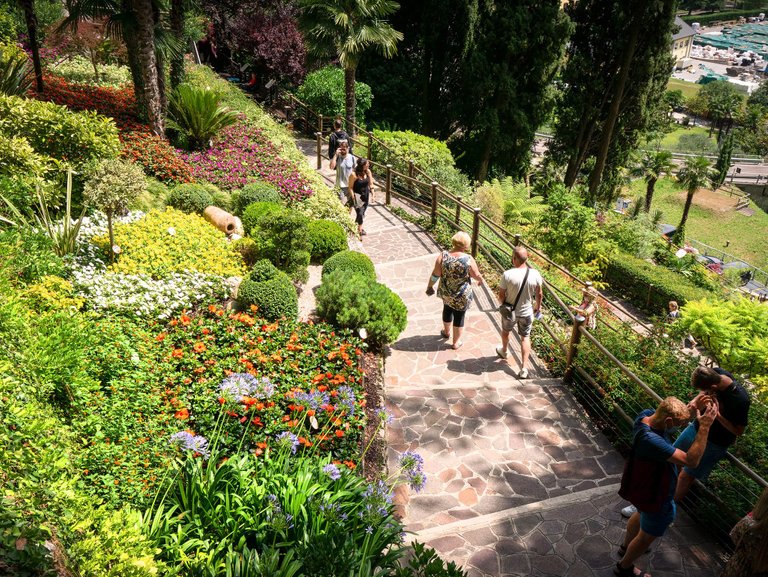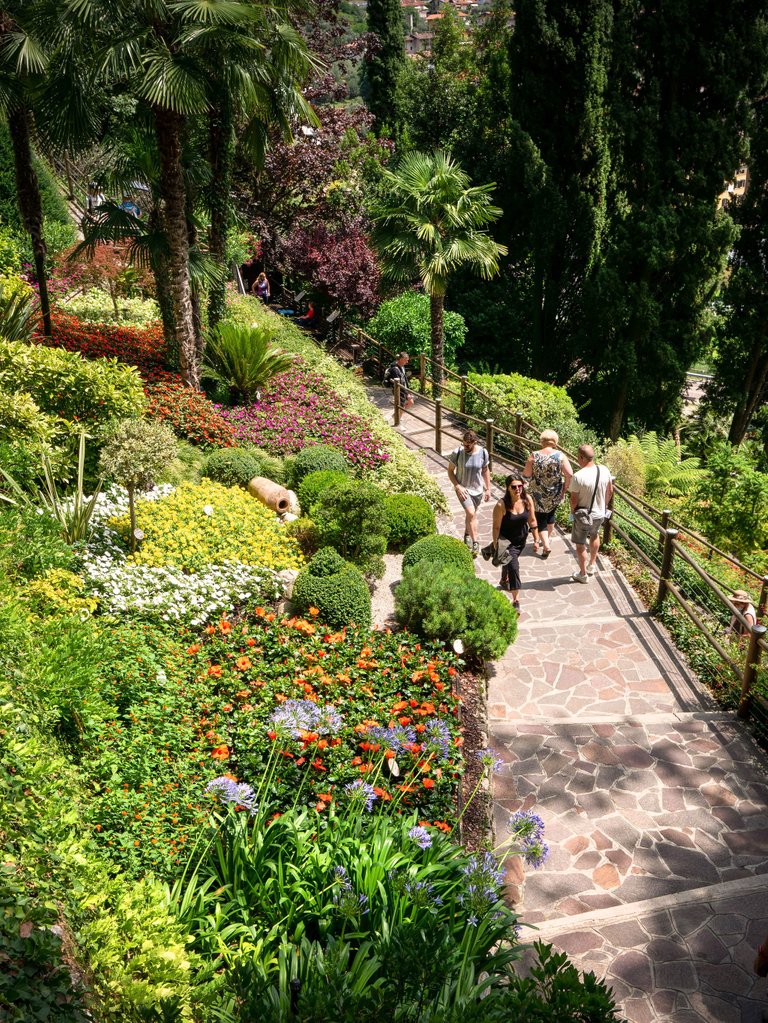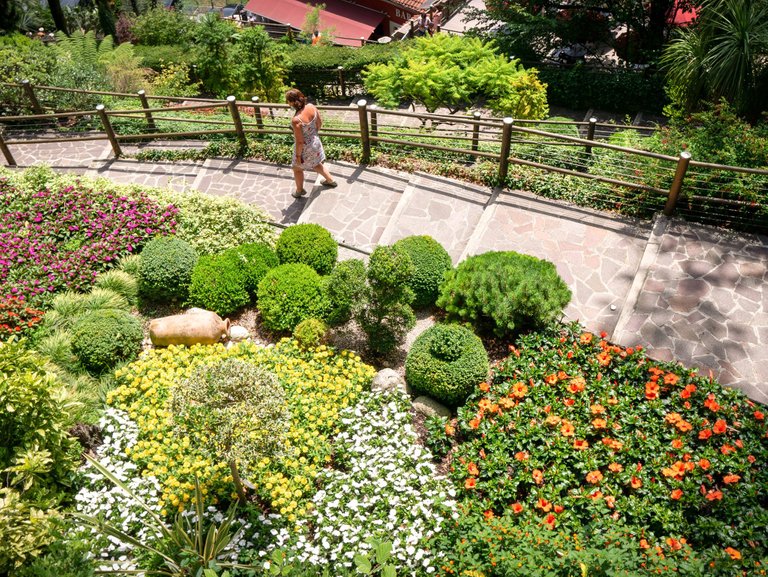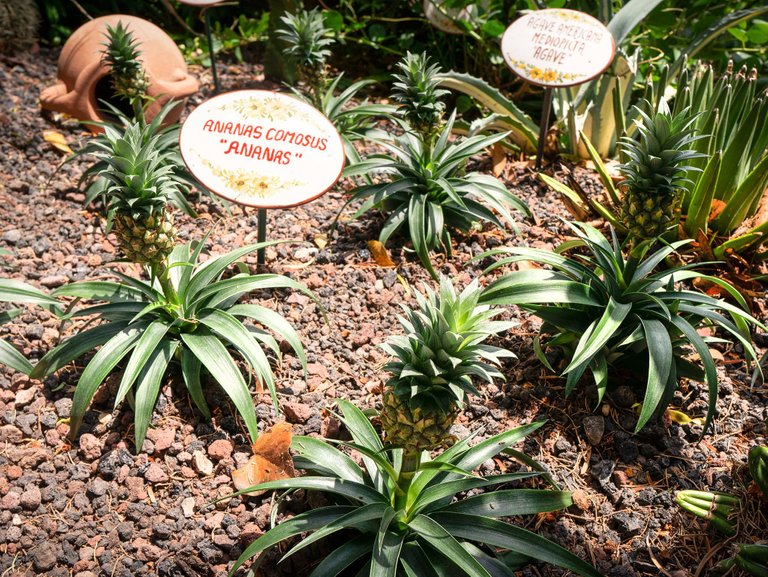 This is a place that I recommend you visit but you have to do it calmly, planning it as an intermediate stop along with others during your visit to Tenno.
The complete visit lasts 1 or 2 hours, it is not very big but the place is well maintained and valued.
I hope you enjoyed the place, see you next time!
ITA
Questo è un luogo che vi consiglio di visitare però dovete ffarlo con calma, programmandolo come tappa intermedia assieme ad altre durante la vostra visita a Tenno.
La visita completa dura 1 o 2 ore, non è molto grande però il posto è ben tenuto e valorizzato.
Spero il posto via sia piaciuto, alla prossima!
---
---