Visit to Lake Tenno - Trentino Alto Adige - Discovering Italy with alequandro!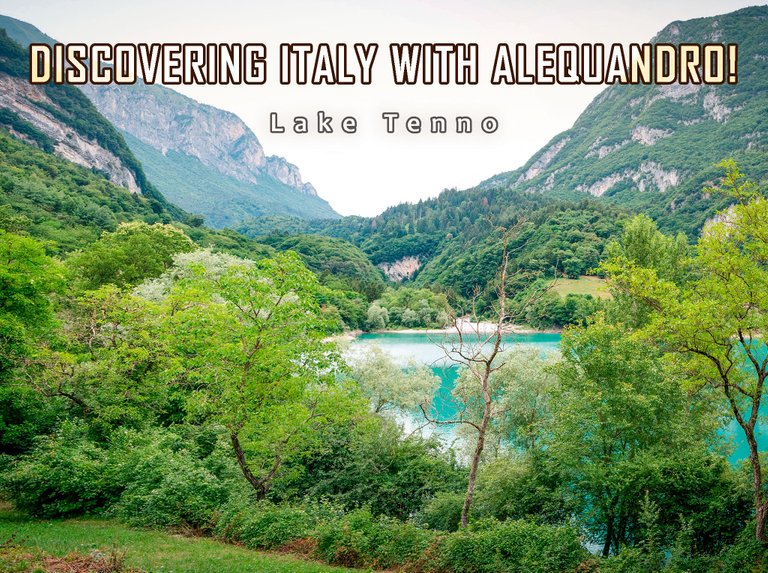 Hello everybody!
Today I bring you to Lake Tenno a beautiful body of water surrounded by nature at 570 meters above sea level.
ITA
Ciao a tutti!
Oggi vi porto al Lago di Tenno un bellissimo specchio d'acqua immerso nella natura a 570 metri sul livello del mare.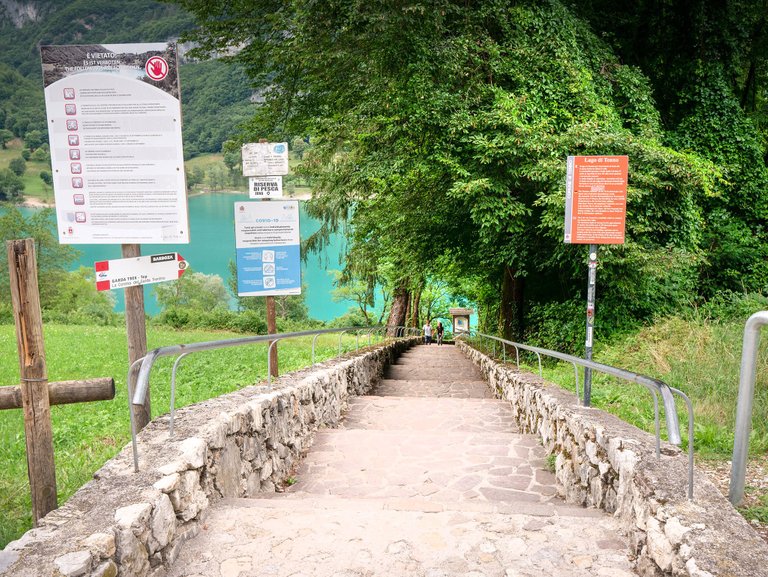 It was before the pandemic that I wanted to visit it and I finally succeeded.
The first thing that surprised me is that to reach it you have to go down a steep staircase that never seems to end.
ITA
Era da prima della pandemia che volevo visitarlo e finalmente ci sono riuscito.
La prima cosa che mi ha sorpreso è che per raggiungerlo bisogna scendere una ripida scala che sembra non finire mai.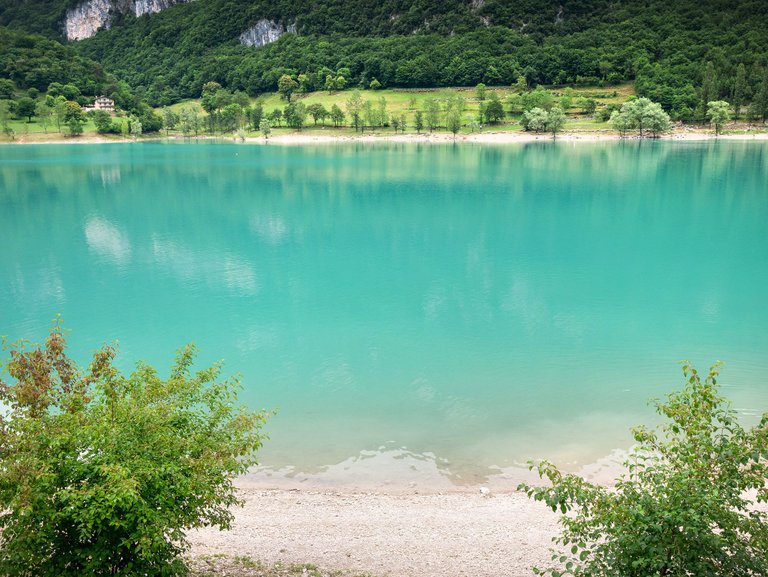 I therefore consider it a lake indicated mostly for young and healthy people.
ITA
Lo ritengo quindi un lago indicato per lo più per persone giovani e in salute.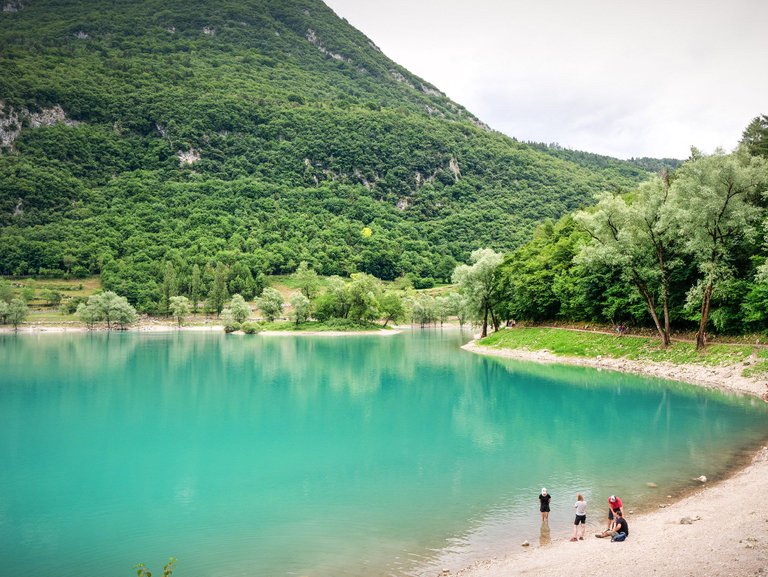 This first difficulty in accessing the lake actually proves to be a deterrent for lazy people and therefore it is more difficult to find the lake full of people.
ITA
Questa prima difficoltà nell'accedere al lago si rivela in effetti un deterrente per le persone pigre e quindi è più difficile trovare il lago pieno di gente.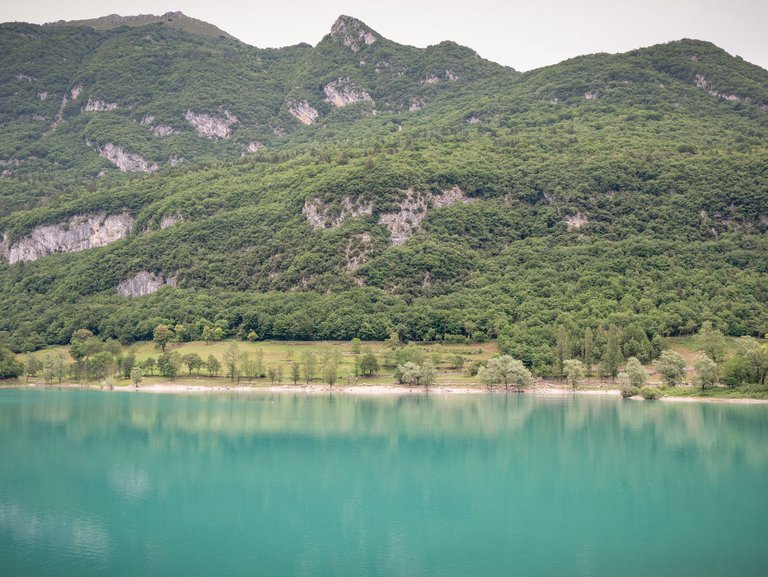 In this way you can better enjoy the panorama with the turquoise water which is splendid.
ITA
In questo modo si riesce a godere meglio del panorama con l'acqua turchese che è splendida.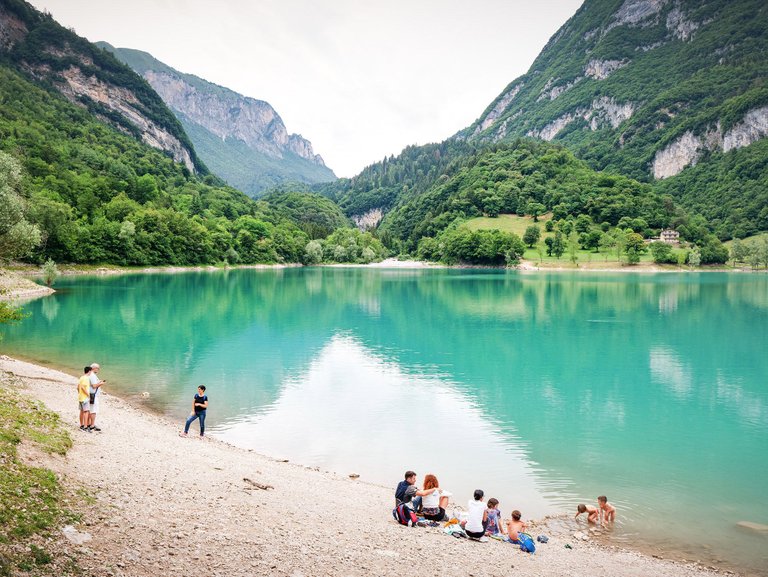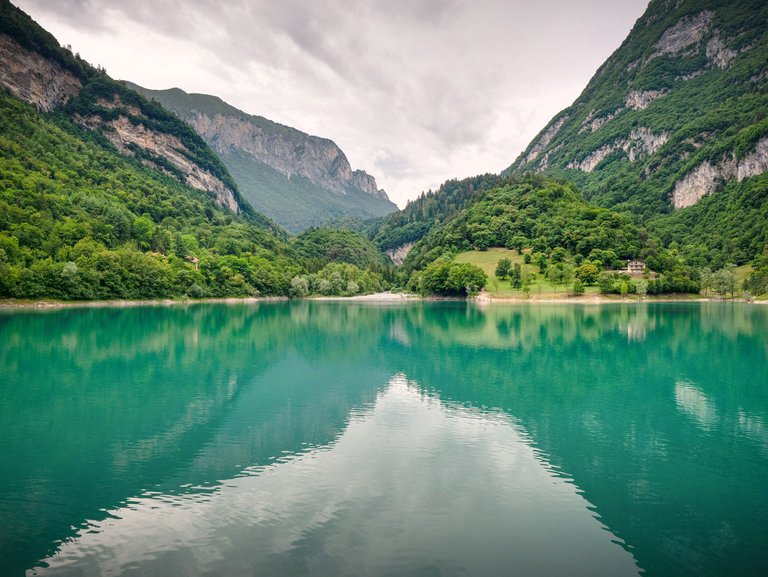 The perimeter of the lake can be crossed thanks to a pedestrian path and there is also the possibility of stopping at a well-equipped kiosk.
ITA
Il perimetro del lago può essere percorso grazie a un percorso pedonale e c'è anche la possibilitàè di fermarsi un chiosco ben attrezzato.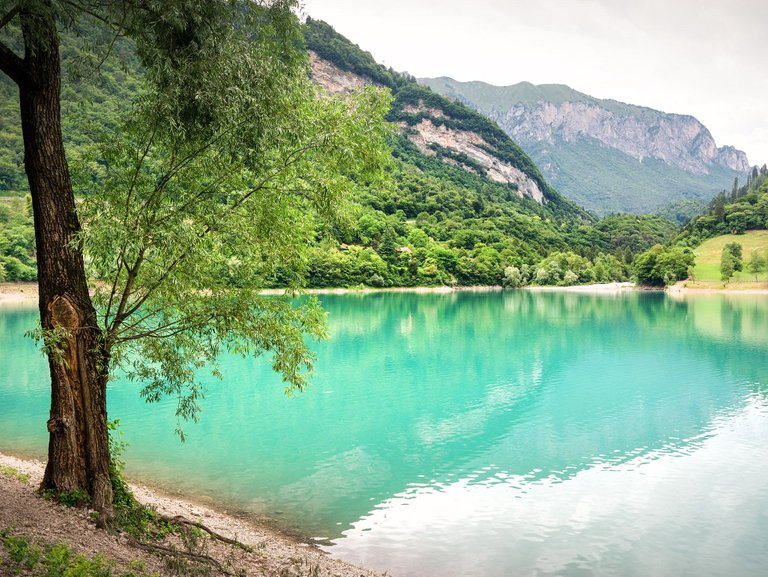 To safeguard the safety of swimmers who feel like swimming in cold water, there are lifeguards strategically placed along the banks, ready to help if needed.
ITA
Per salvaguardare l'incolumita dei bagnanti che se la sentono di nuotare nell'acqua fredda ci sono dei bagnini posti strategicamente lungo le rive, pronti a soccorrere qualora ce ne fosse bisogno.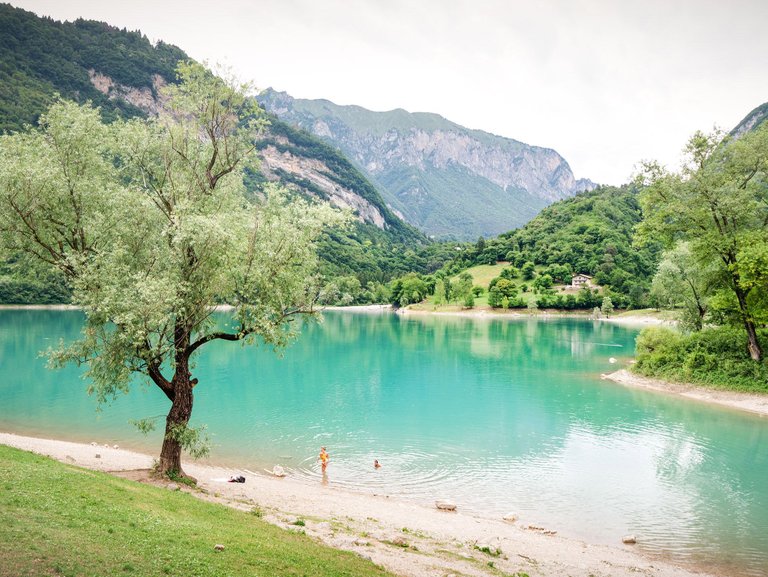 To make the environment even more magical there is an islet that I saw someone reached by swimming.
ITA
A rendere ancora più magico l'ambiente c'è un'isoletta che ho visto qualcuno ha raggiunto a nuoto.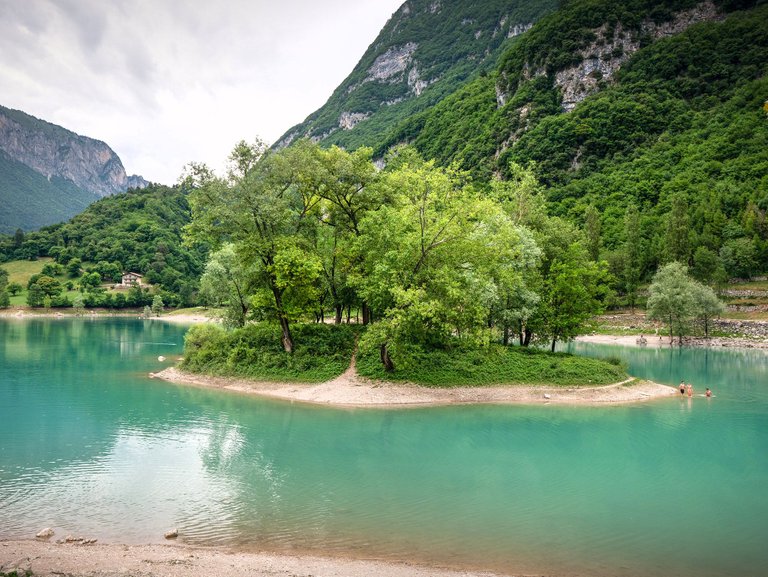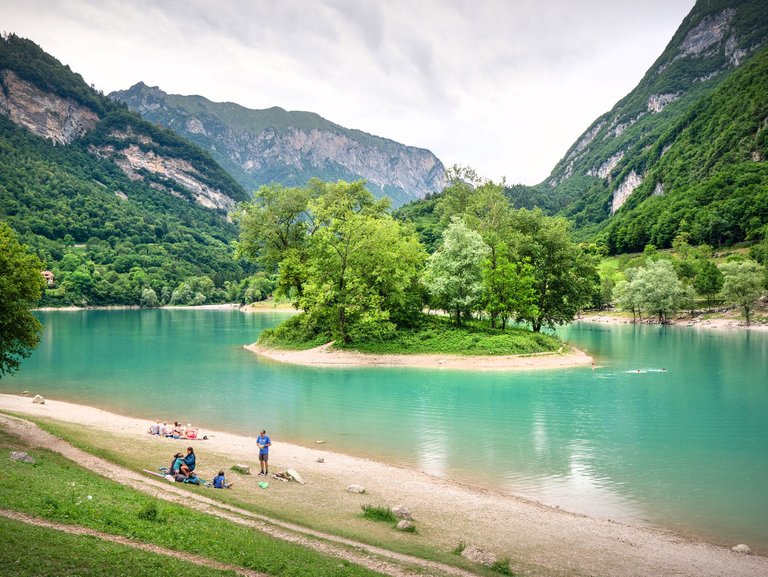 In some places there are tables and benches where you can take advantage of any snacks brought from home.
ITA
In alcuni punti ci sono dei tavoli e delle panche dove si può usufruire di eventuali spuntini portati da casa.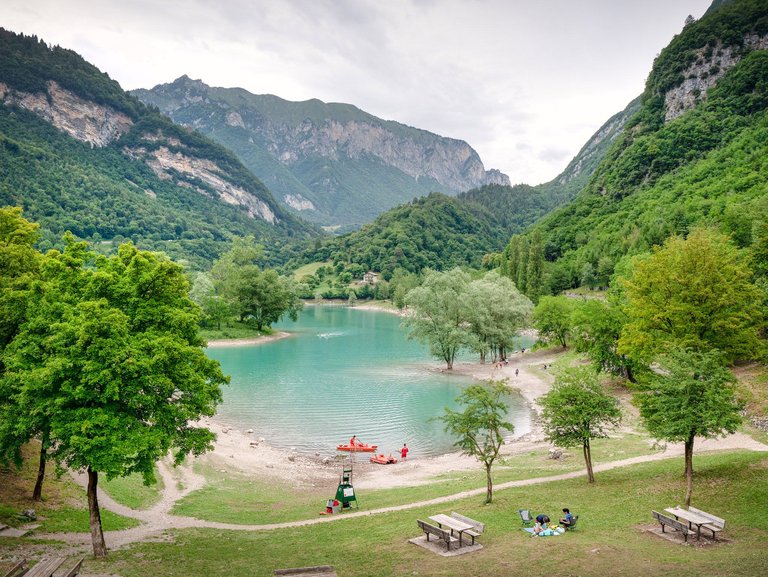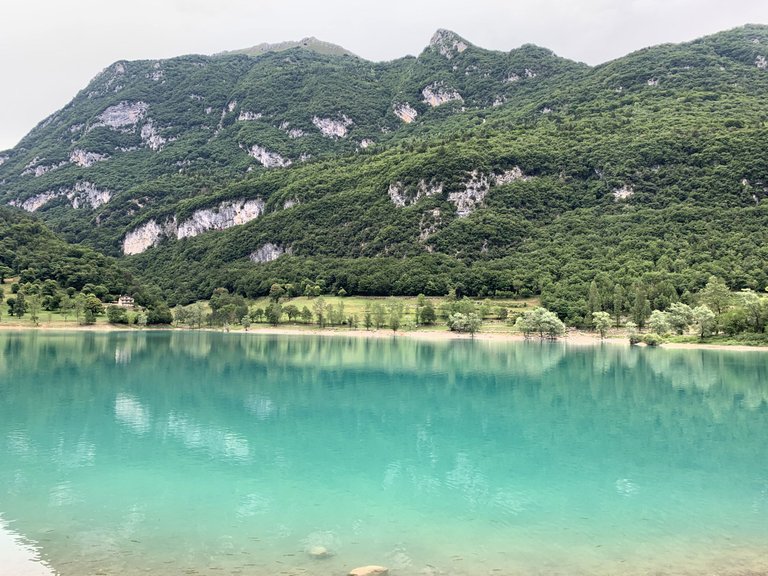 I have noticed that at least during this period, the visitors are mainly Austrian.
ITA
Ho notato che almeno in questo periodo, i visitatori sono principalmente austriaci.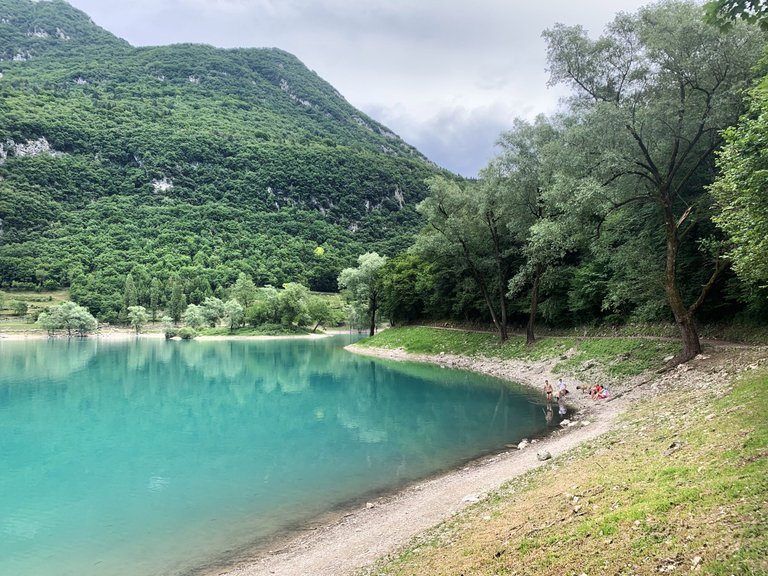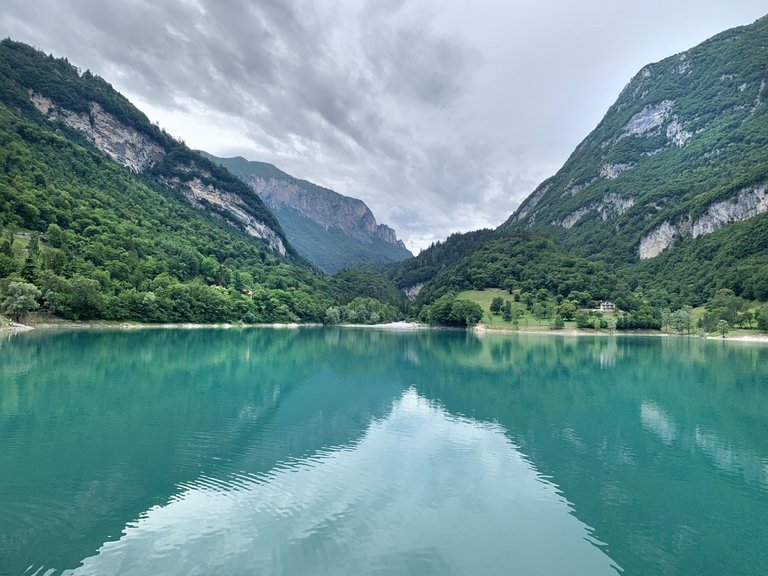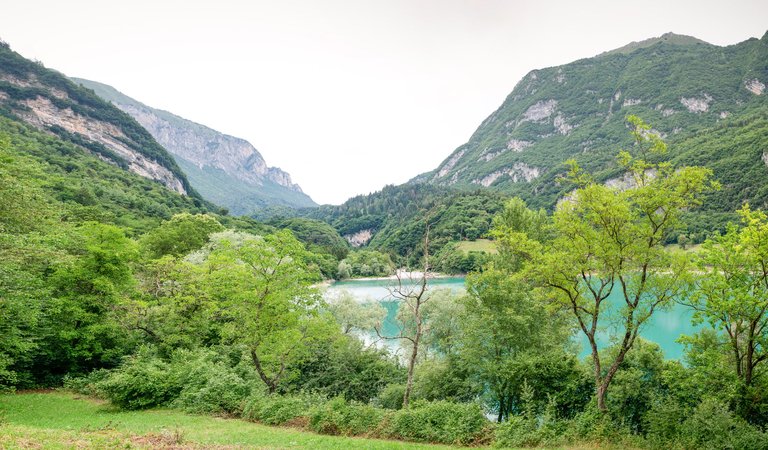 I was not able to do all the tour of the lake because then it started to rain, however I am happy to have visited it, it is a really nice place!
ITA
Non sono riuscito a fare tutto il giro del lago perchè poi ha iniziato a piovere, tuttavia sono contento di averlo visitato, è proprio un bel posto!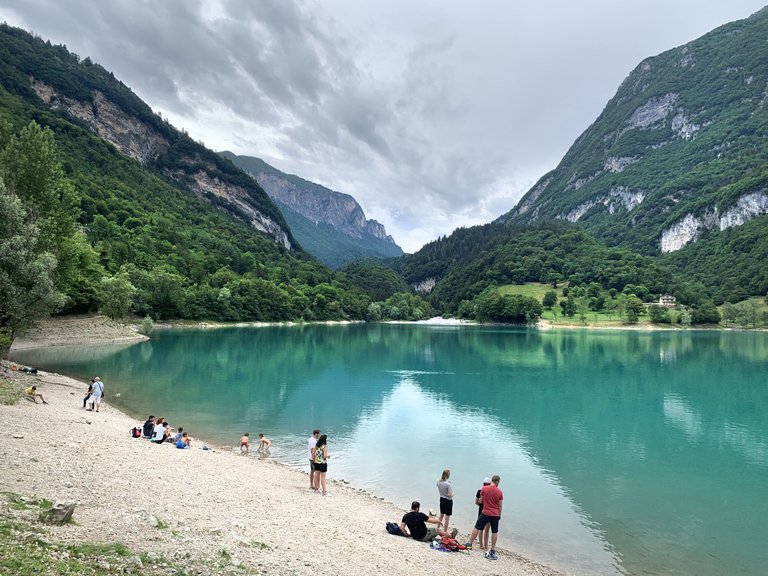 ---
---