Val Noana and Sensory Park of Imer, Trentino - Discovering Italy with alequandro!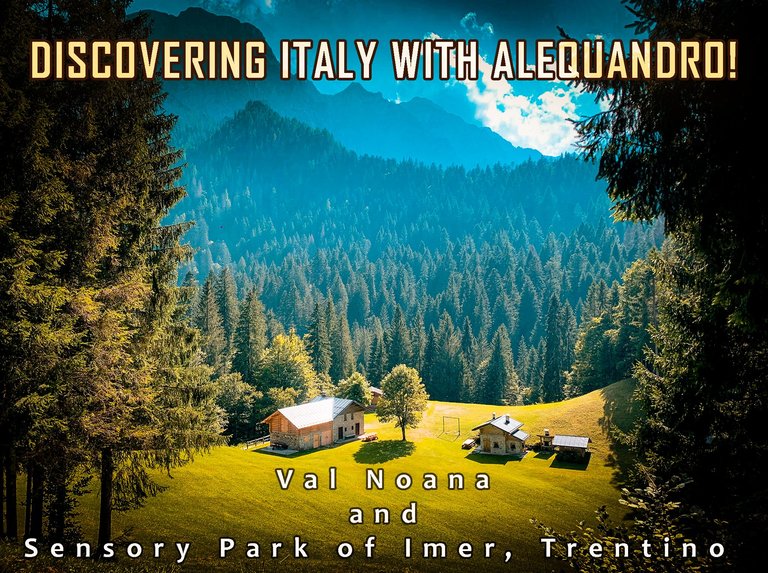 I left the city on a cool, clear morning, eager to immerse myself in the beauty of nature. My destination was the Val Noana in the beautiful Trentino which is giving me a lot of satisfaction. The starting point was the Fonteghi Refuge at 1110 meters above sea level.
ITA
Sono partito dalla città in una mattina fresca e serena, desideroso di immergermi nella bellezza della natura. La mia destinazione era la Val Noana nel bellissimo Trentino che mi sta regalando moltissime soddisfazioni. Il punto di partenza era il Rifugio Fonteghi a 1110 metri di altitudine.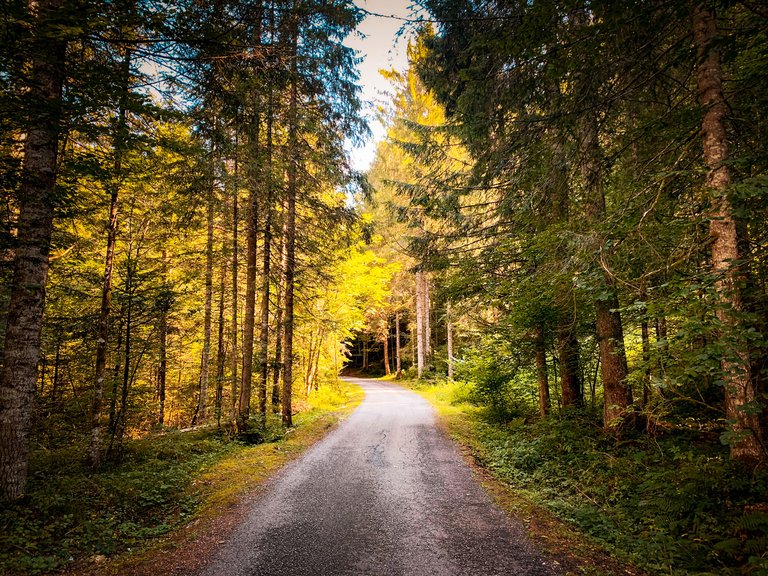 When I arrived at the shelter, the air was fresh and pine-scented. I got ready for the walk, wearing comfortable clothes and suitable footwear, and started following the path to the right. From the start, the forest welcomed me with its peace and its mystery.
ITA
Quando sono arrivato al rifugio, l'aria era fresca e profumata di pini. Mi sono preparato per la camminata, indossando abiti comodi e calzature adatte, e ho iniziato a seguire il sentiero sulla destra. Da subito, il bosco mi ha accolto con la sua quiete e il suo mistero.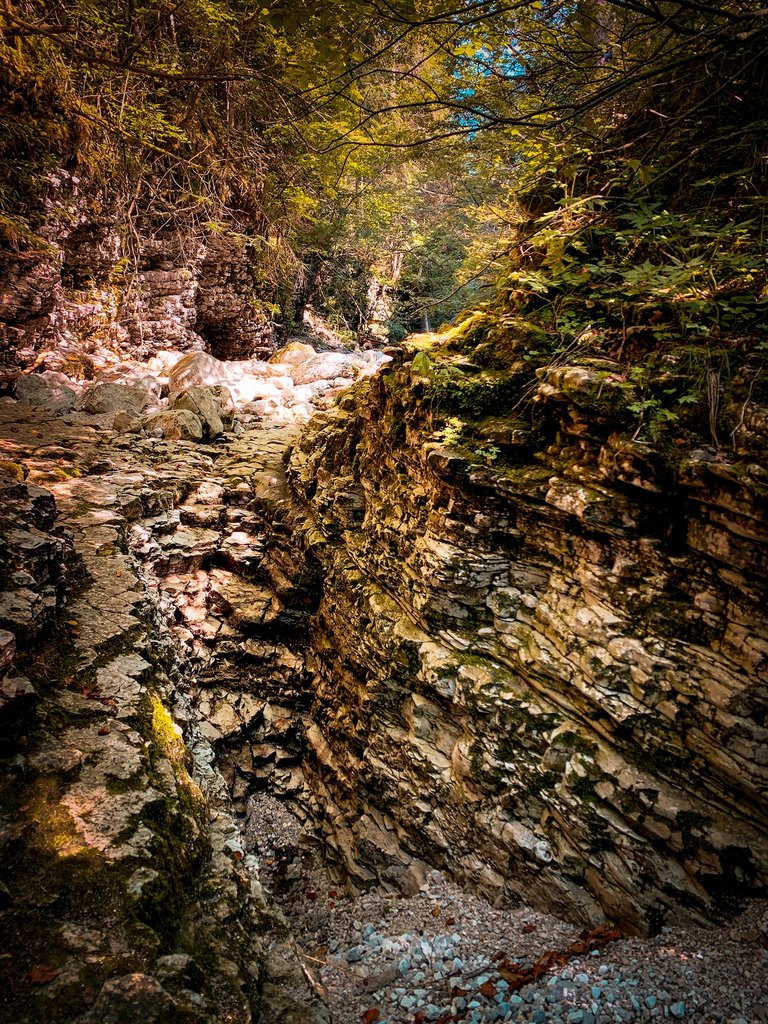 On the left was a stream bed without water, it was too fascinating to observe the smooth stones and the stratification of the rocks. A natural work of art!
For a while I decided to walk it, the play of light and shadow was fantastic!
ITA
Sulla sinistra c'era il letto di un torrente senza acqua, era troppo affascinante osservare le pietre levigate e la stratificazione delle rocce. Un'opera d'arte naturale!
Per un tratto ho deciso di percorrerlo, i giochi di luci e ombre erano fantastici!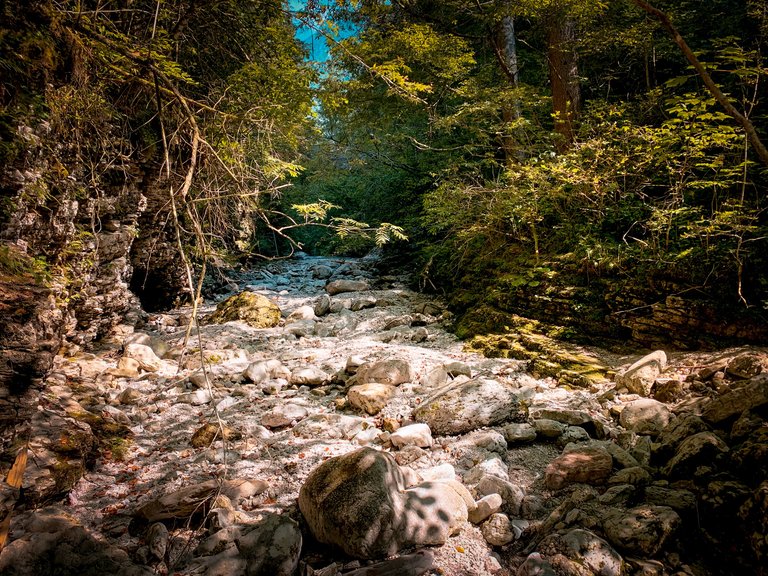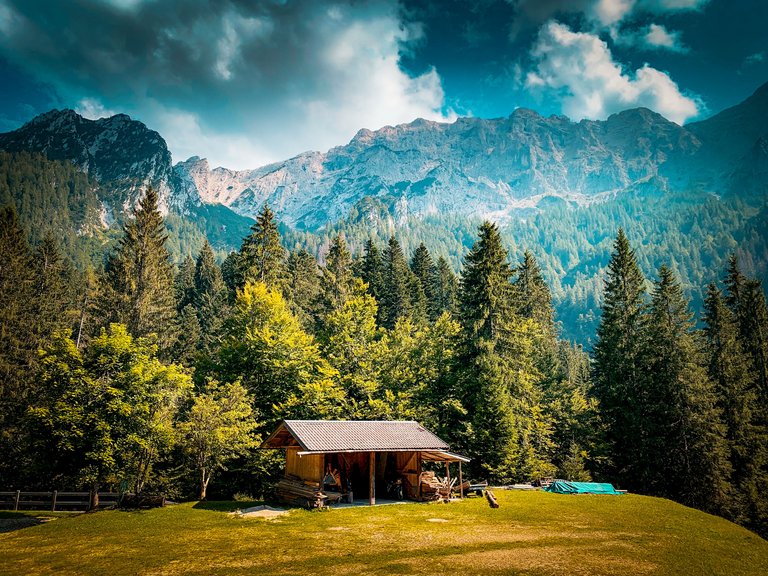 As I walked through the trees, the ground was dotted with small, brightly colored mushrooms. I have admired them up close, although I have avoided touching them, knowing how important it is to conserve the flora and fauna. The sun's rays filtered through the branches of the trees, creating plays of light and shadows on the path. It was a real feast for the eyes.
ITA
Mentre camminavo tra gli alberi, il terreno era punteggiato da piccoli funghi dai colori vivaci. Li ho ammirati da vicino, anche se ho evitato di toccarli, sapendo quanto sia importante conservare la flora e la fauna selvatica. I raggi del sole filtravano tra le fronde degli alberi, creando giochi di luce e ombre sul sentiero. Era una vera gioia per gli occhi.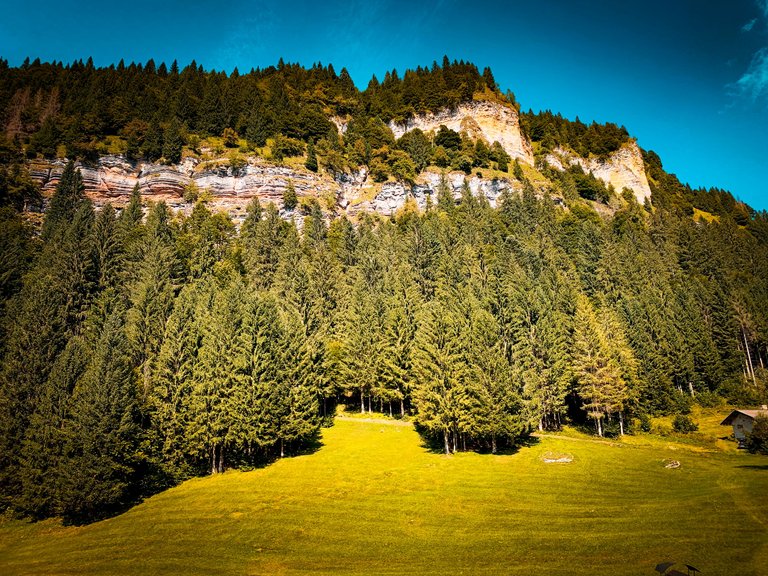 Continuing my journey, I reached flowery meadows, where a myriad of colors stood out against the intense green of the grass. Bees and butterflies hovered from one flower to another, and the scent of the flowers enveloped me in a fragrant caress. I sat for a moment, observing the beauty of nature around me, feeling the warmth of the sun on my skin and listening to the sound of the wind in the leaves and birds singing.
ITA
Continuando il mio percorso, ho raggiunto dei prati fioriti, dove una miriade di colori si stagliava contro il verde intenso dell'erba. Api e farfalle volteggiavano da un fiore all'altro, e il profumo dei fiori mi ha avvolto in una fragrante carezza. Mi sono seduto per un momento, osservando la bellezza della natura che mi circondava, sentendo il calore del sole sulla mia pelle e ascoltando il suono del vento tra le foglie e il canto degli uccelli.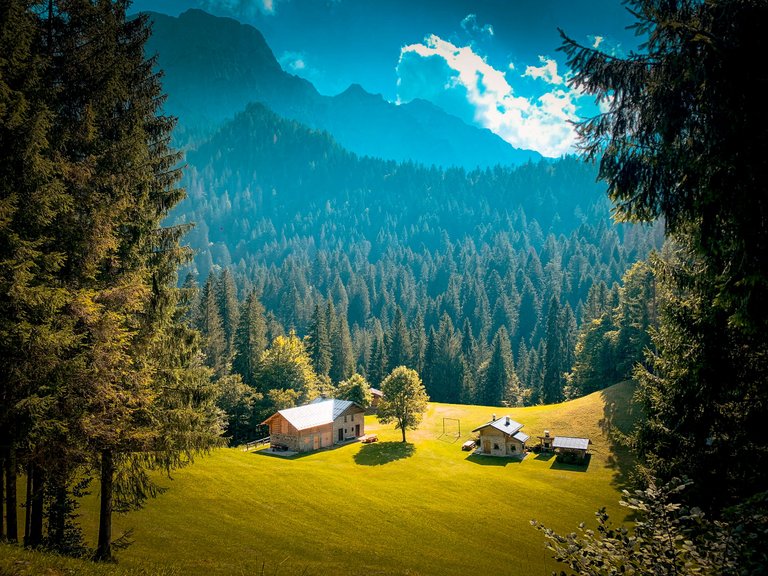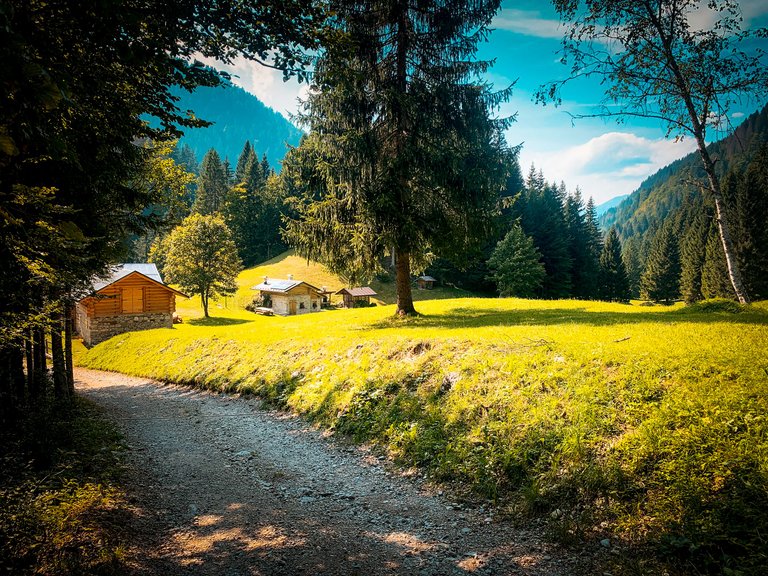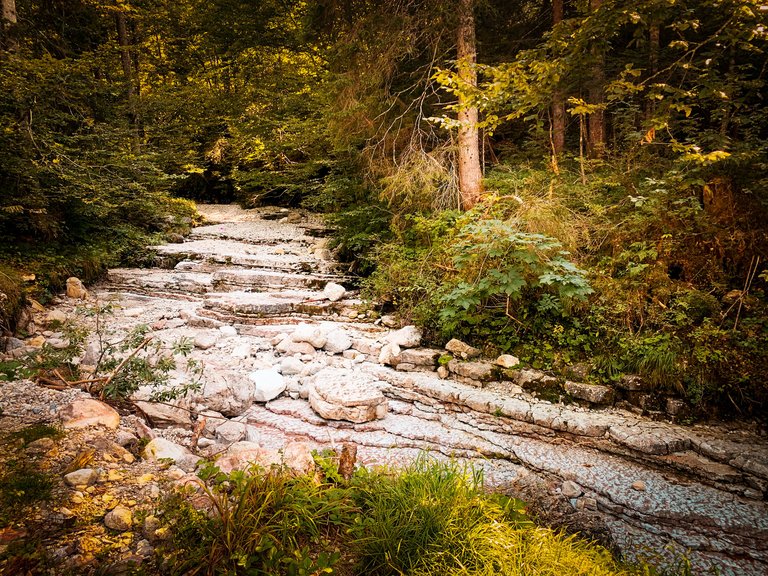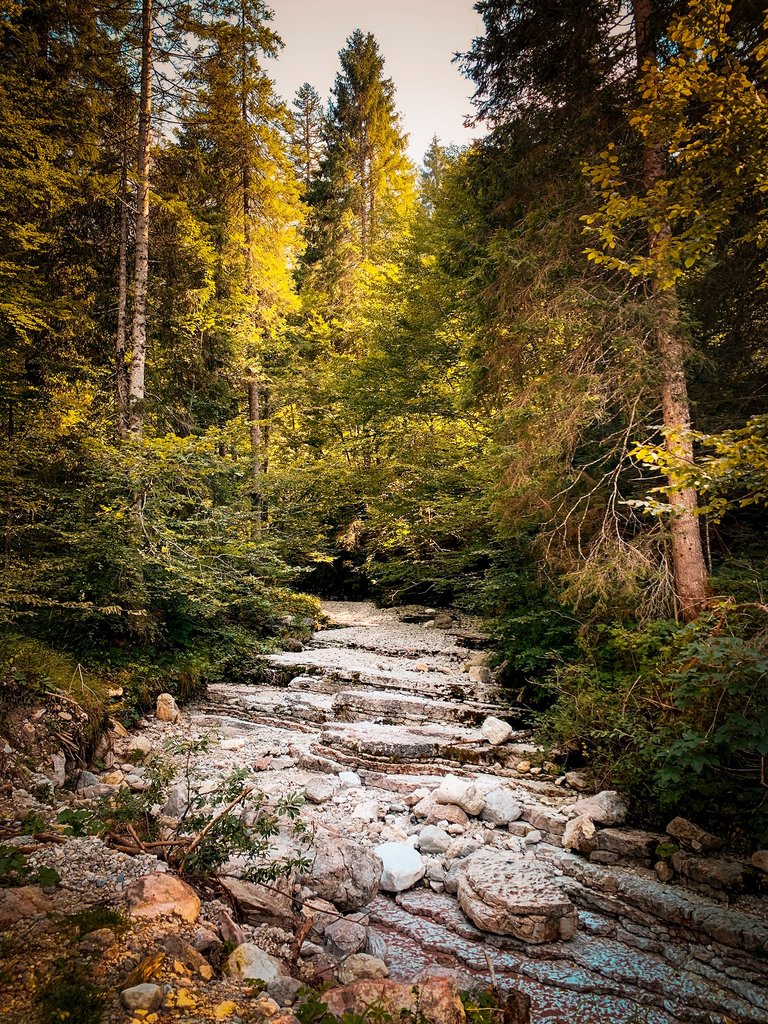 After a few hours of walking, I decided to go back to my car. Val Noana had given us an extraordinary experience, but it was time to conclude this adventure. The descent to Imer was smooth, and once I arrived in the village I decided to continue my relaxing day.
ITA
Dopo qualche ora di cammino, ho deciso di tornare alla mia macchina. La Val Noana aveva regalato un'esperienza straordinaria, ma era ora di concludere questa avventura. La discesa a Imer è stata tranquilla, e una volta arrivato in paese ho deciso di continuare la mia giornata di relax.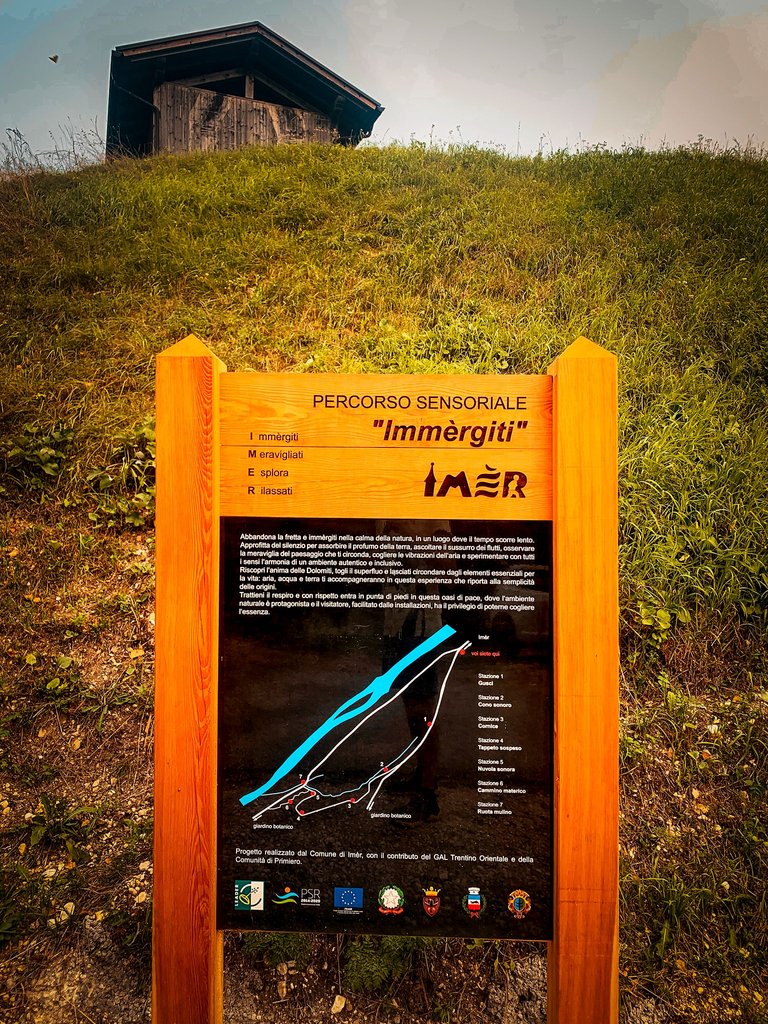 I discovered a park with a sensory trail and botanical gardens. As I walked the path, I was able to touch, smell and observe plants of various kinds, learning more about the local flora. The gardens were a surprise of color and scent, and I took my time to fully appreciate them.
ITA
Ho scoperto un parco con un percorso sensoriale e giardini botanici. Mentre percorrevo il sentiero, ho potuto toccare, annusare e osservare piante di vario genere, imparando di più sulla flora locale. I giardini erano una sorpresa di colori e profumi, e mi sono preso tutto il tempo necessario per apprezzarli appieno.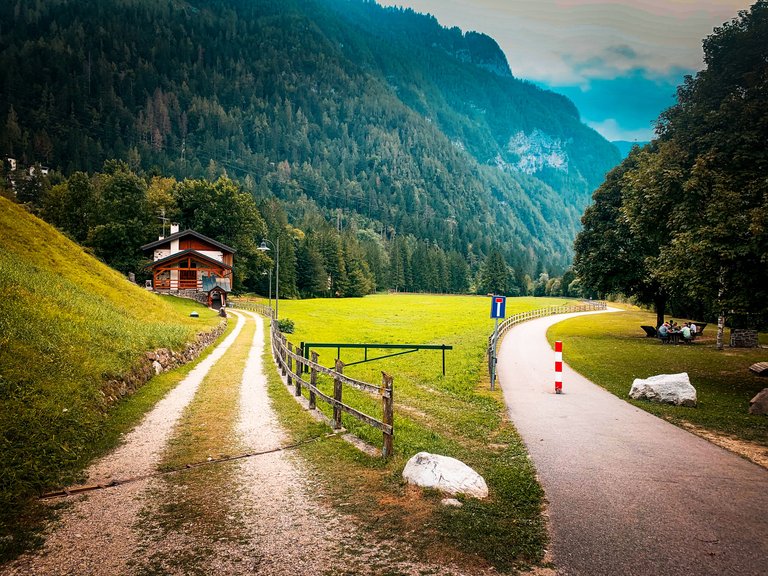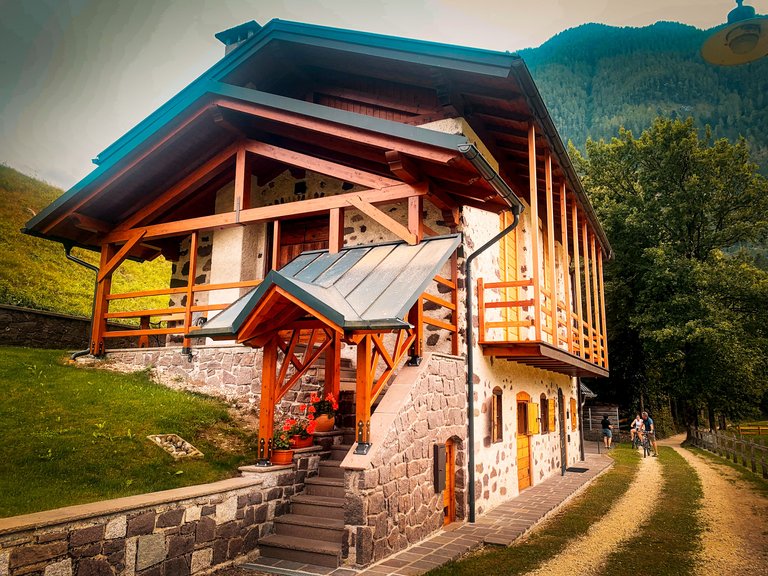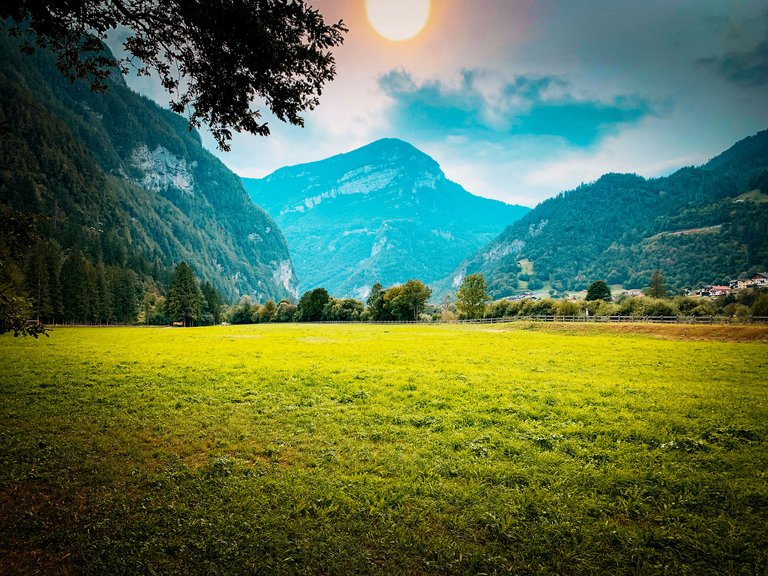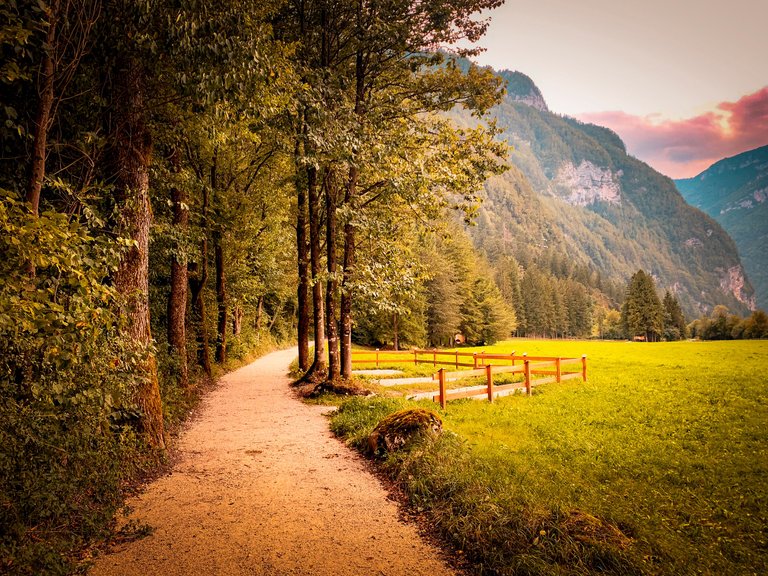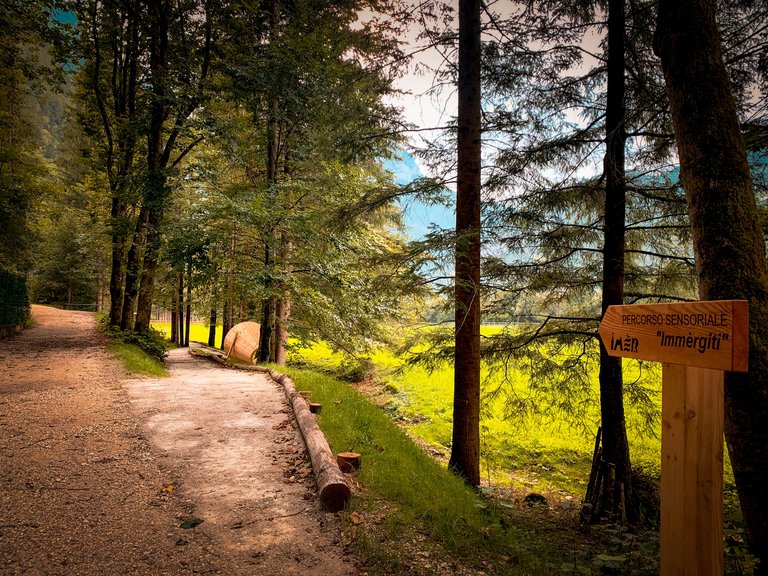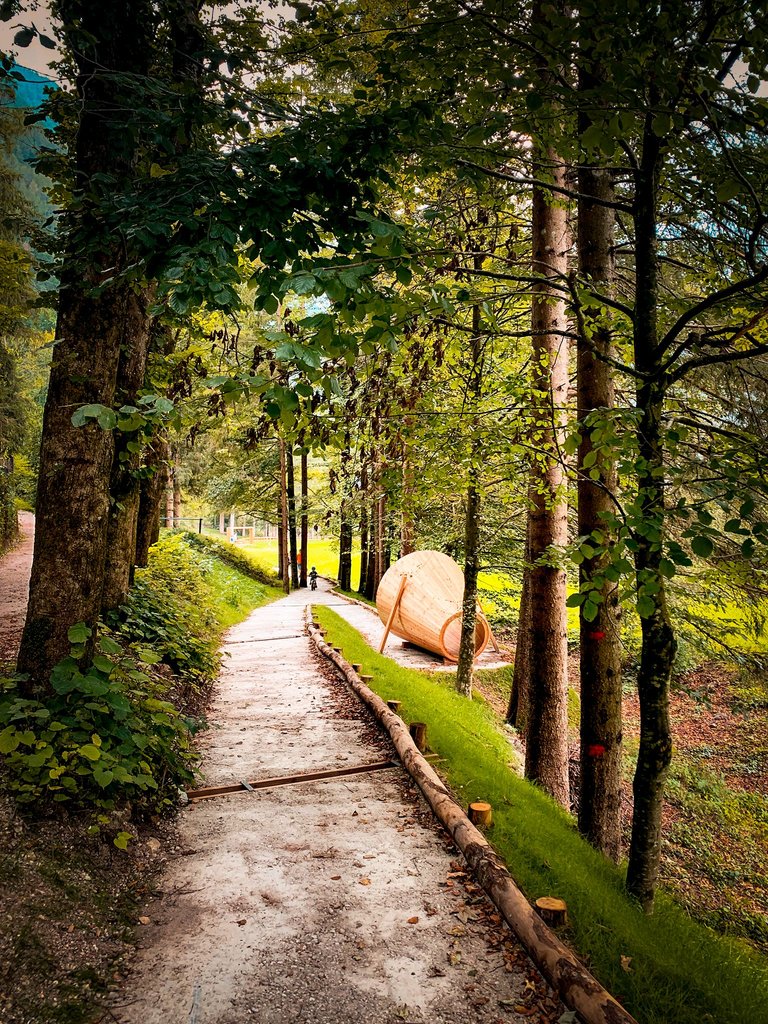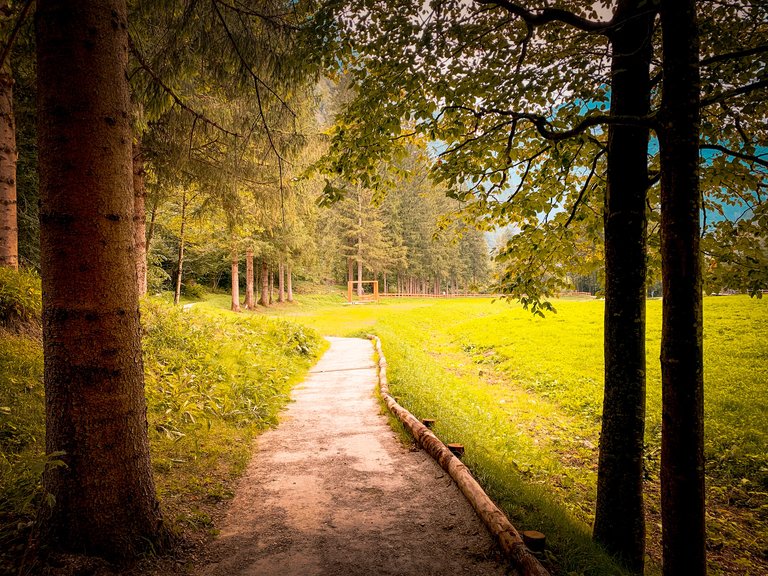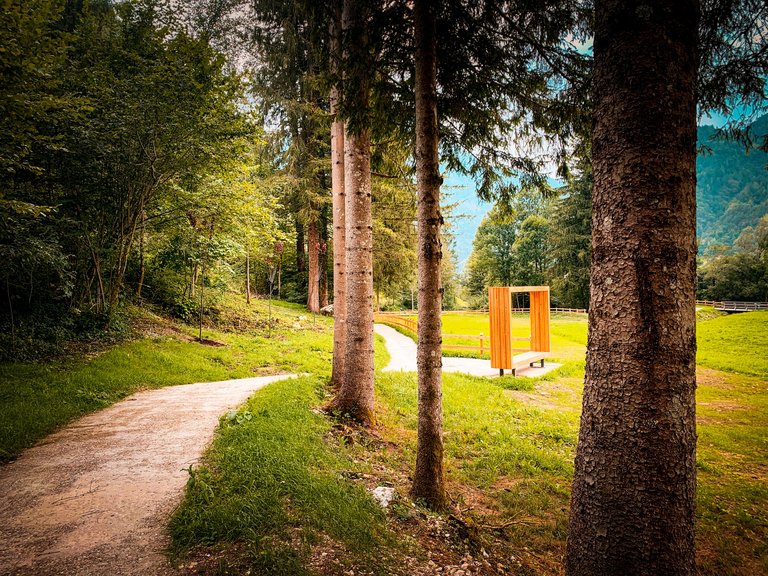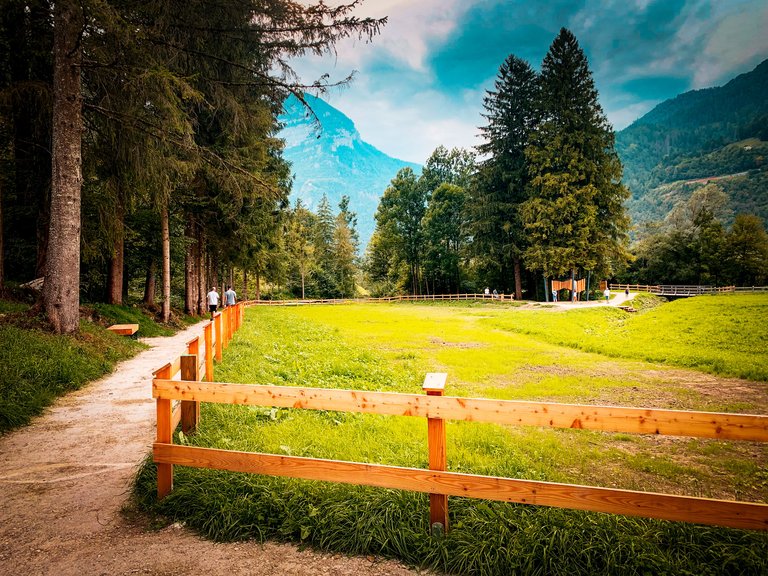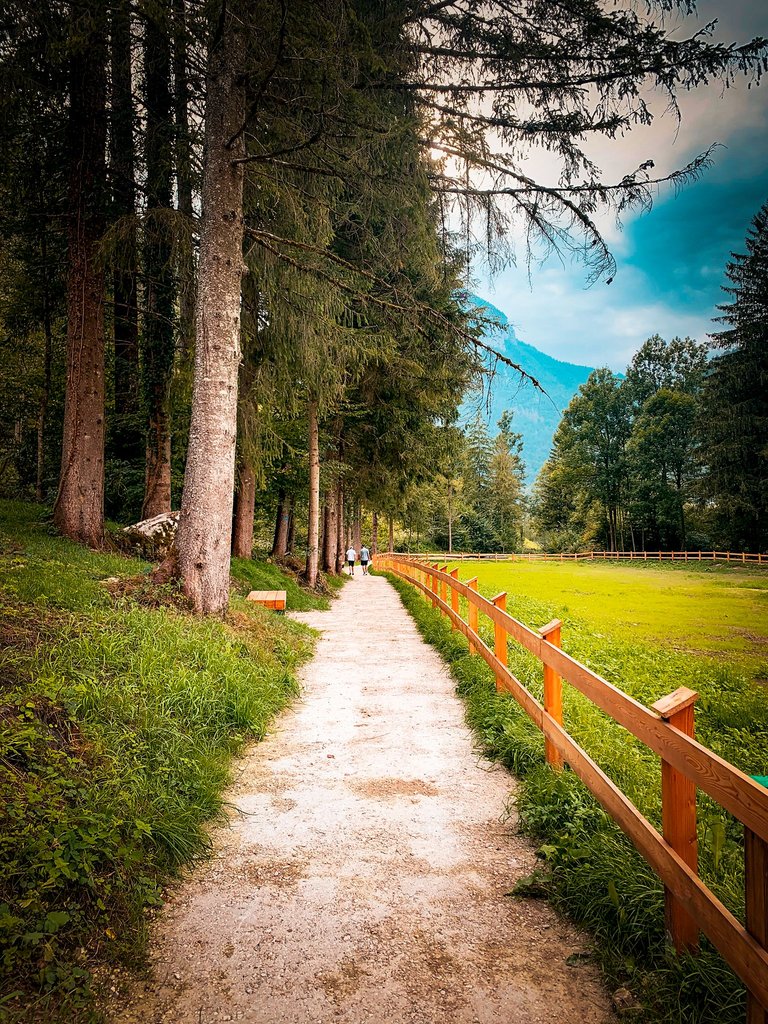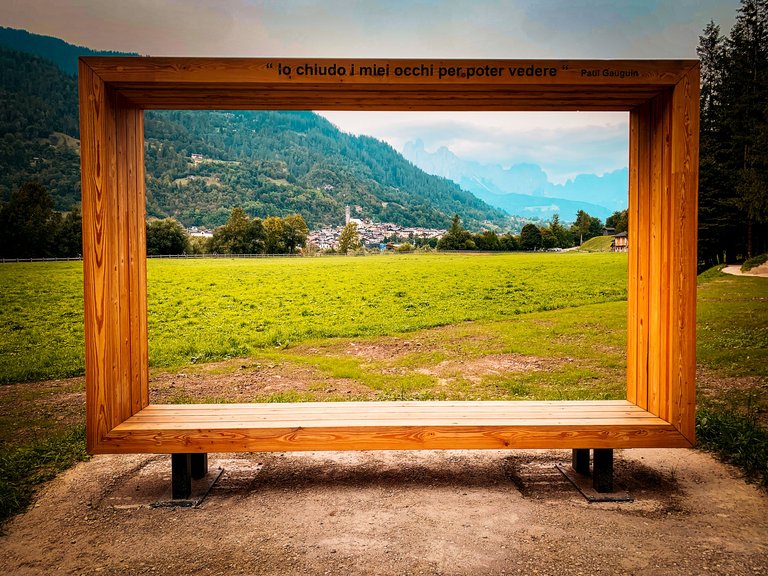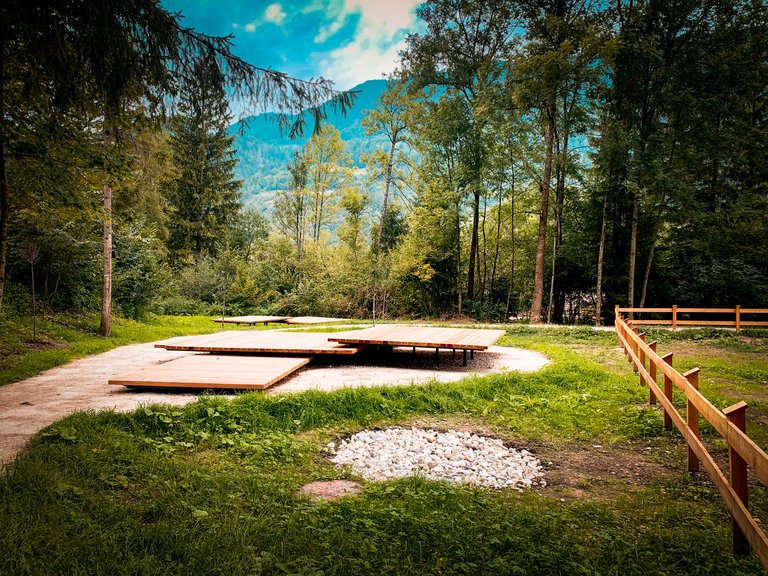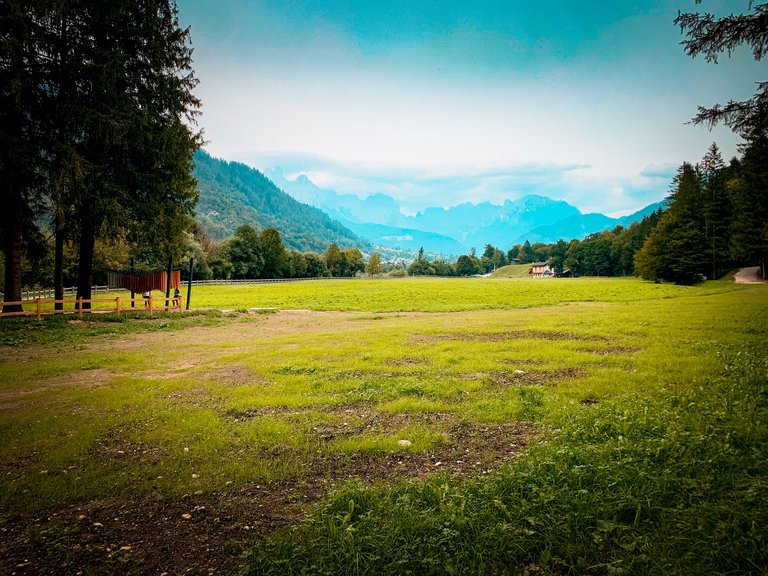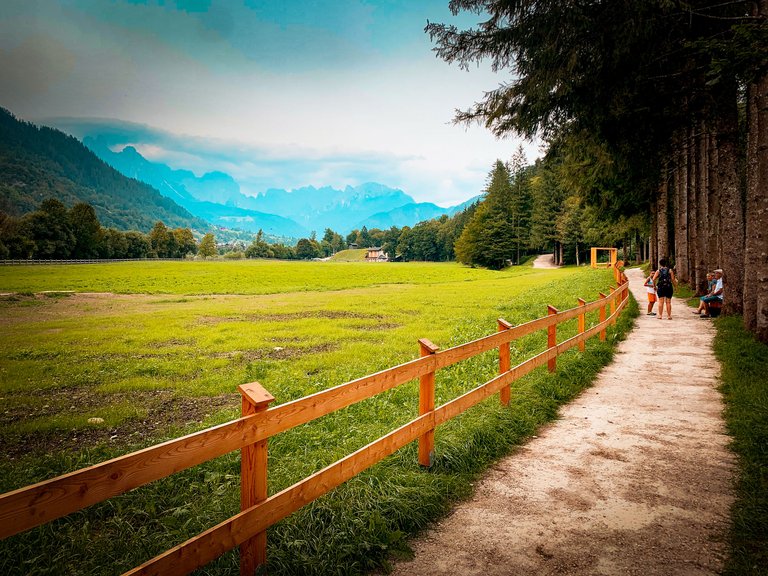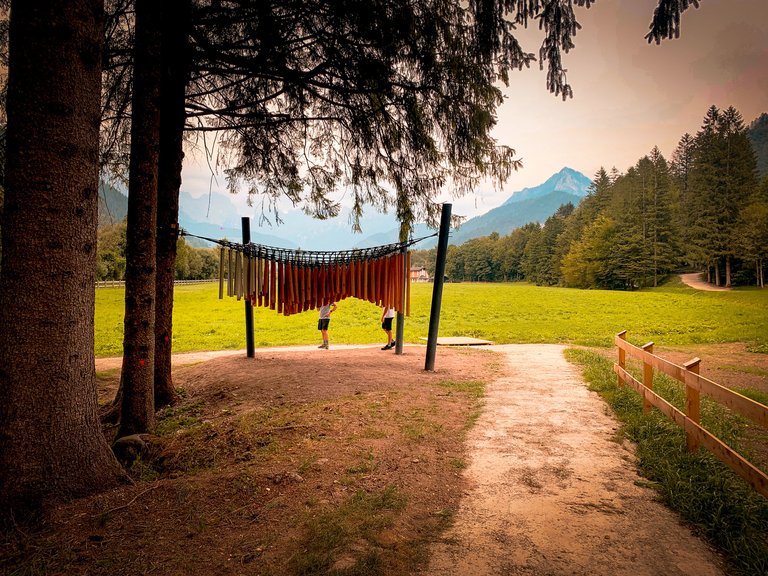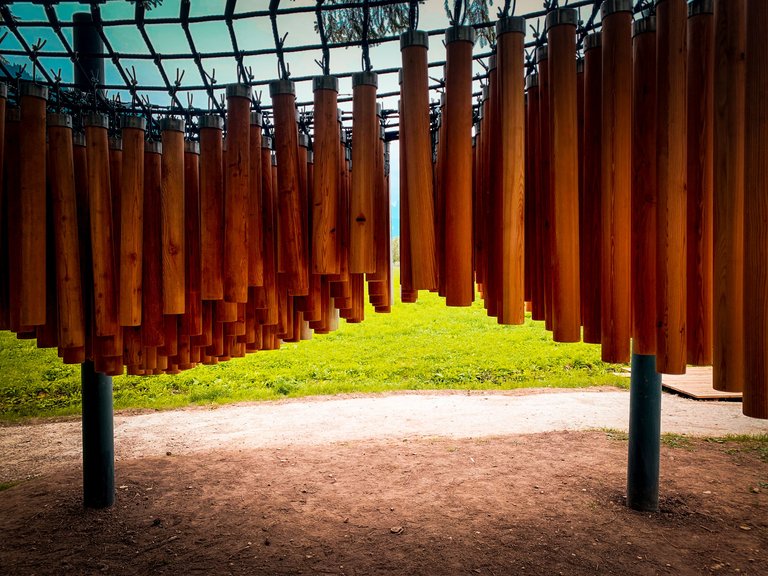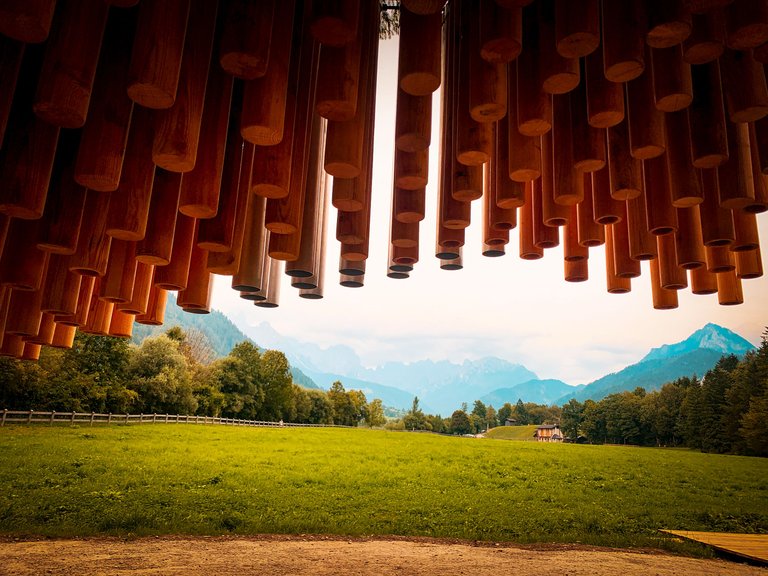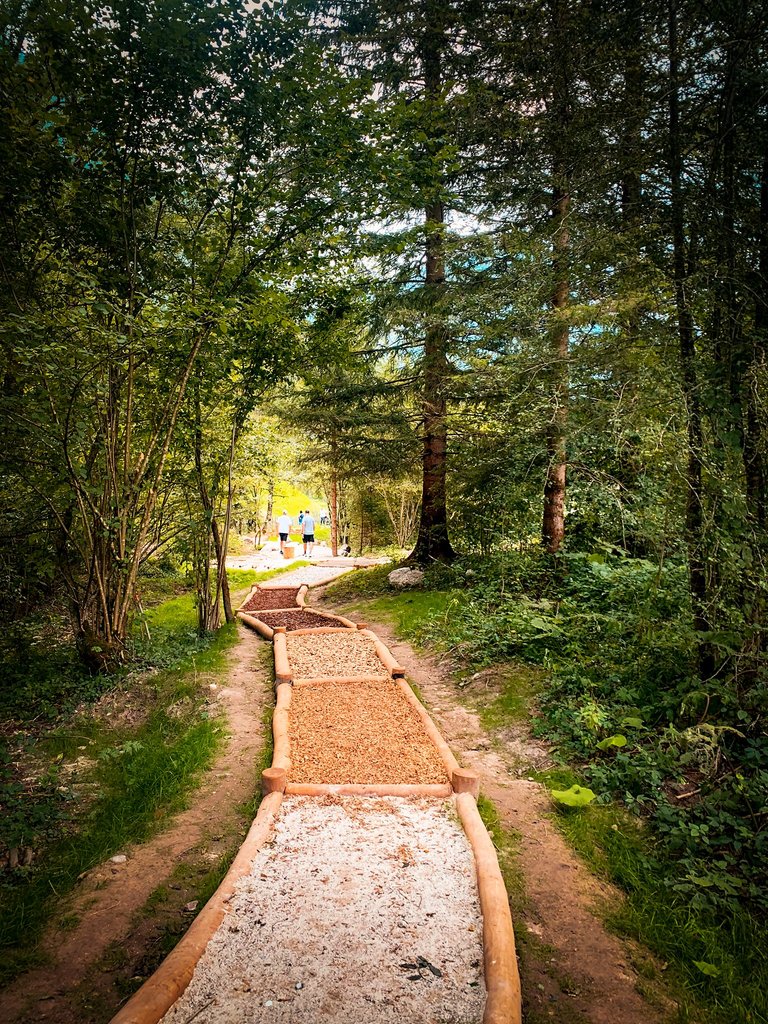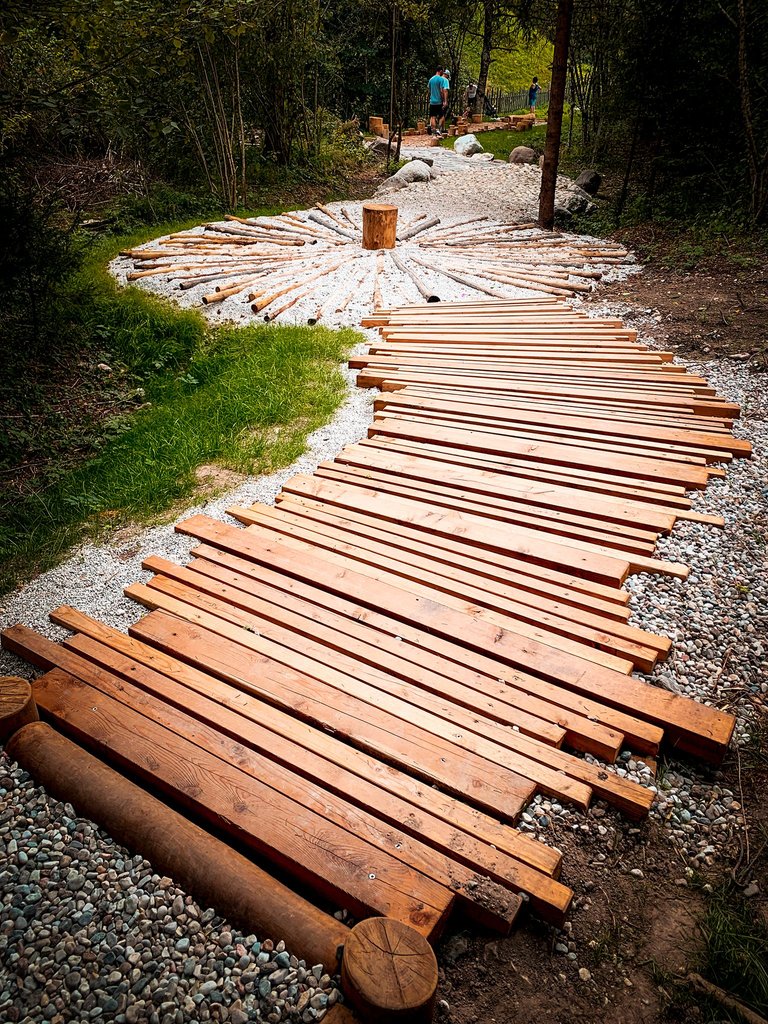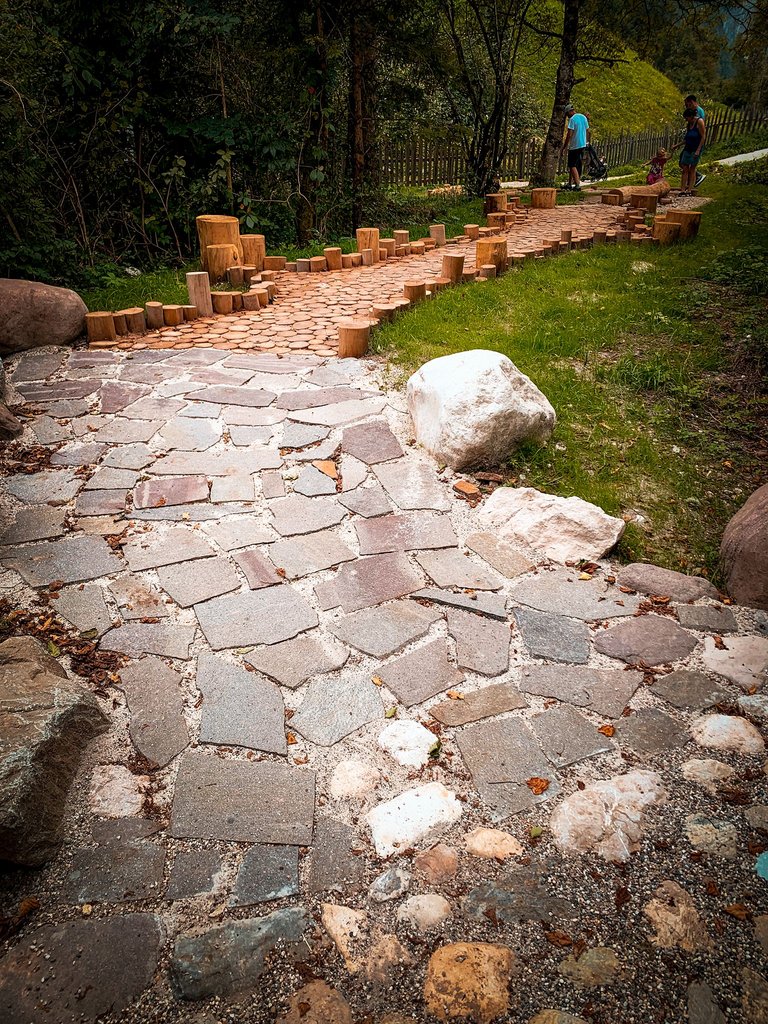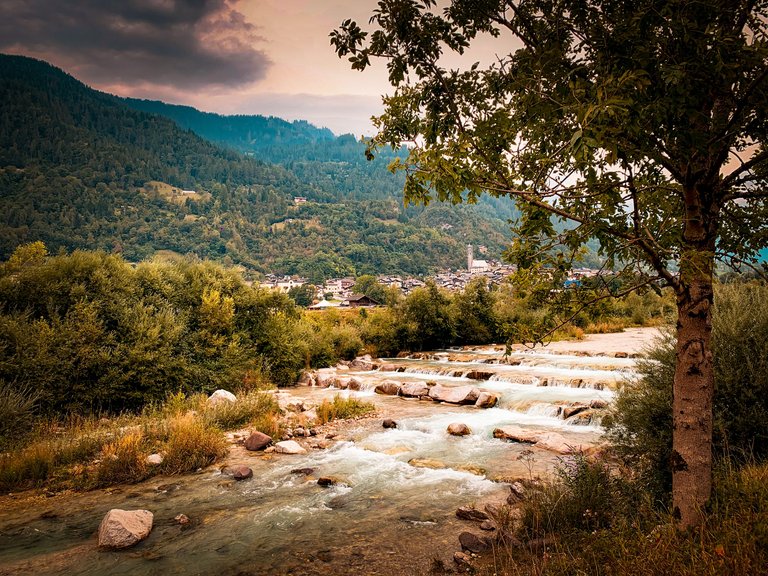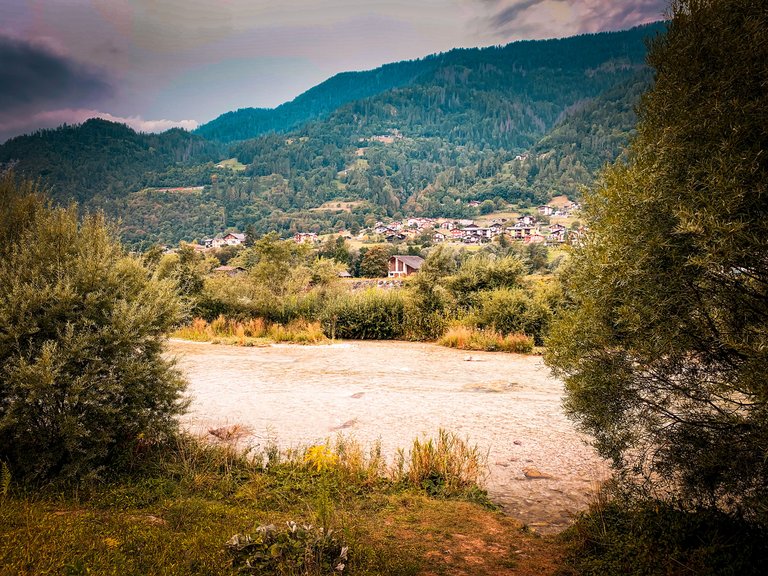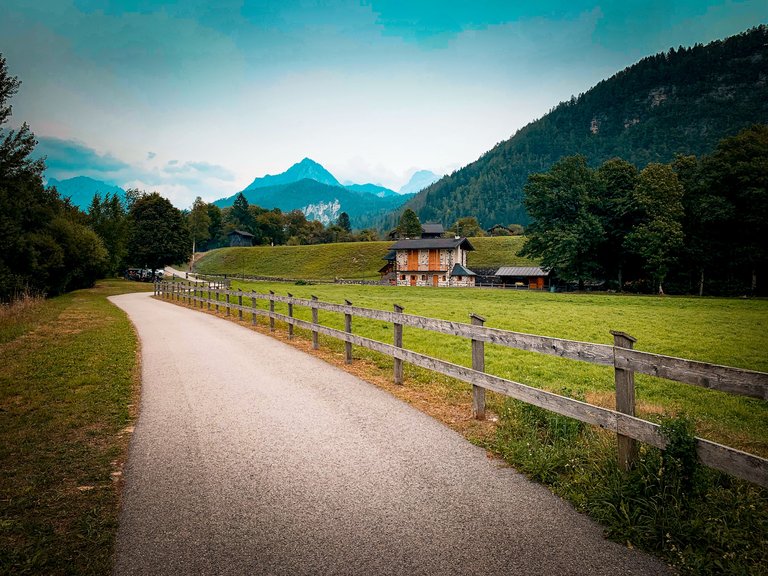 The day ended with a feeling of peace and gratitude in my heart. The Val Noana and the sensory journey in Imer had given me a regenerating break from the frenetic life of the city, filling me with natural beauty and tranquillity. I was thankful for this special day spent in the middle of nature.
ITA
La giornata si è conclusa con una sensazione di pace e gratitudine nel cuore. La Val Noana e il percorso sensoriale a Imer mi avevano regalato una pausa rigenerante dalla vita frenetica della città, ricolmandomi di bellezza naturale e tranquillità. Ero grato per questa giornata speciale passata in mezzo alla natura.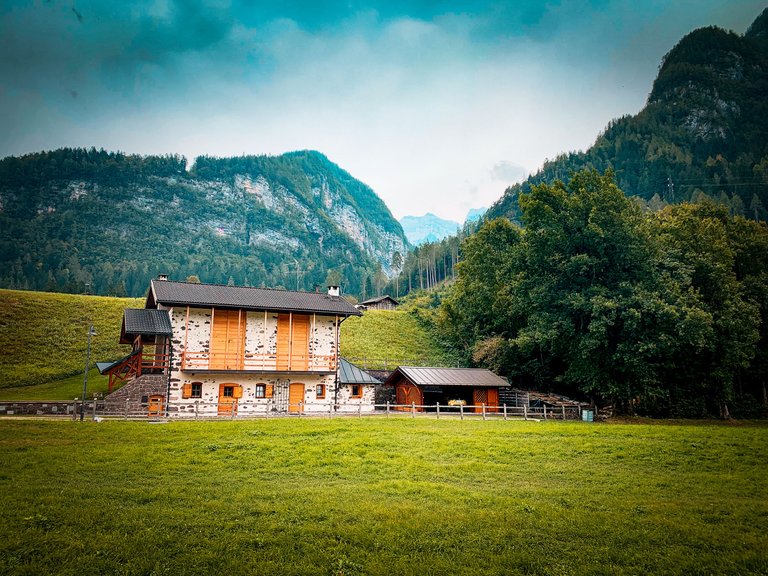 ---
---