Excursion to the Colbricon Lakes - Trentino Alto Adige - Discovering Italy with alequandro!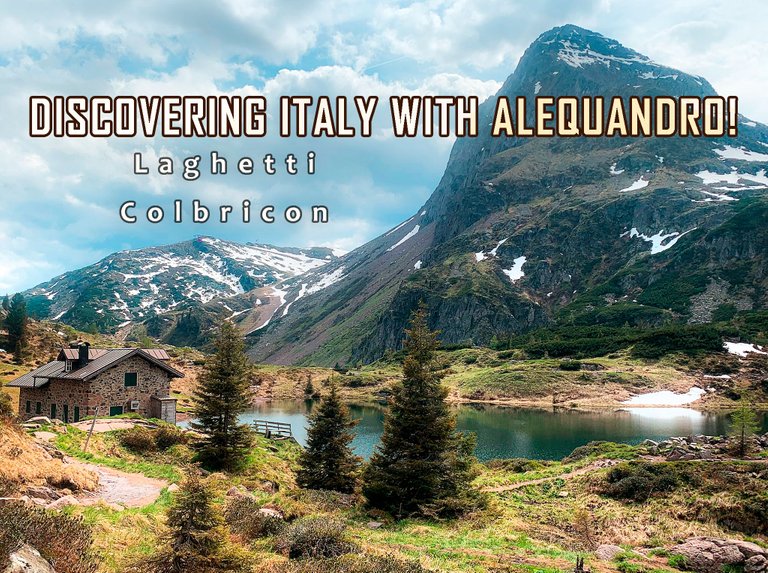 Hello everybody! Today I take you to a place that is at the top of my ranking of the most beautiful places I have visited in recent years.
What's even cooler is that I didn't plan to go there, I discovered this place by accident.
After passing the center of San Martino di Castrozza I drove to Passo Rolle where I had lunch and then, since the place was already beautiful, I decided to take the first path that happened to me...the path to the Colbricon lakes.
ITA
Ciao a tutti! Oggi vi porto in un posto che è in cima nella mia classifica dei posti più belli che ho visitato in questi ultimi anni.
La cosa ancora più bella è che non avevo pianificato di andarci, ho scoperto questo posto per caso.
Superato il centro di San Martino di Castrozza ho guidato per il Passo Rolle dove ho pranzato e poi, dato che il posto era già stupendo ho deciso di intraprendere il primo sentiero che mi è capitato...il sentiero per i laghi di Colbricon.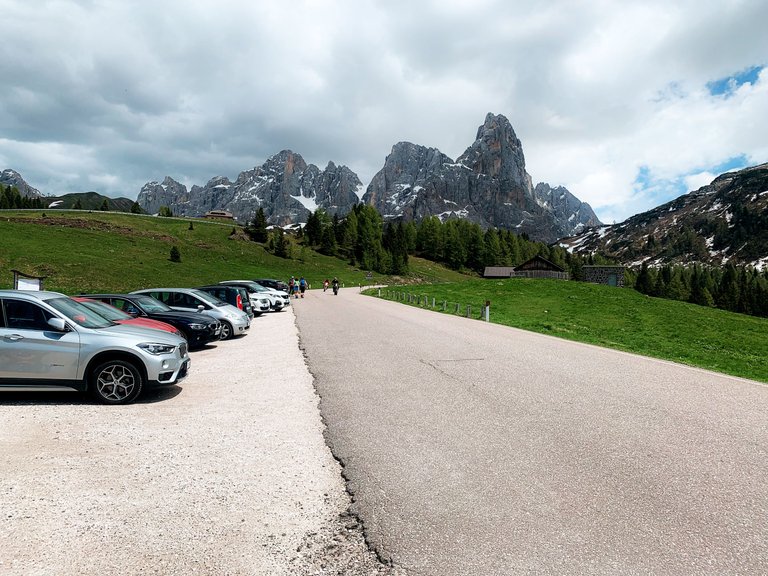 I've been to Passo Rolle three times and the view is breathtaking!
ITA
Sono stato tre volte sul Passo Rolle e il panorama è mozzafiato!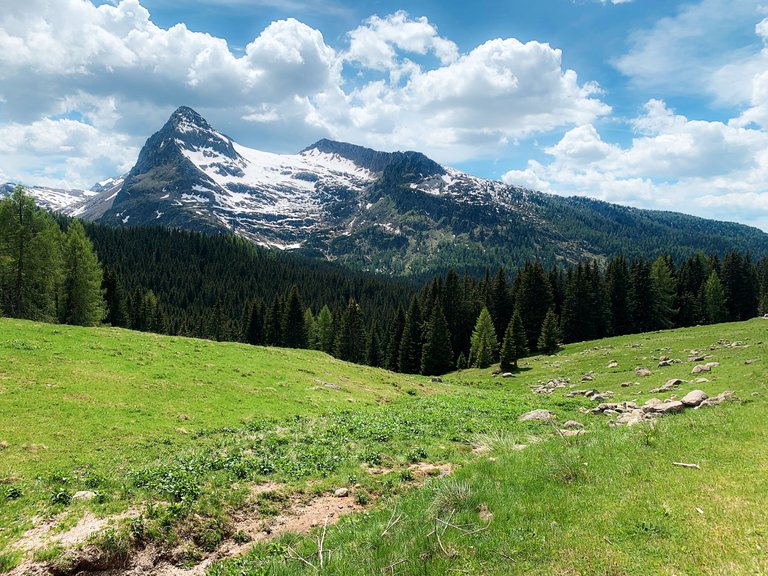 Here are some gentian flowers.
ITA
Ecco dei fiori di genziana.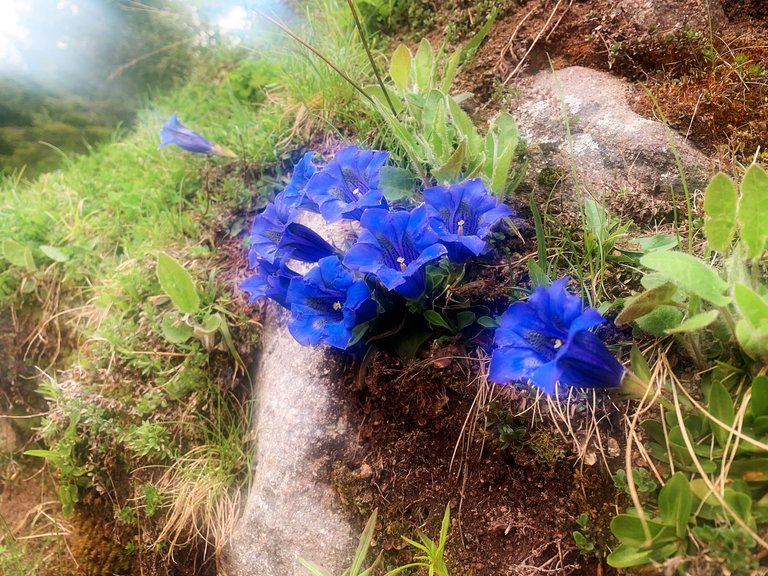 A fantastic thing is that the snow was not completely melted, along the path there were still traces of snow which made the environment even more suggestive.
ITA
Una cosa fantastica è che la neve non era sciolta del tutto, lungo il sentiero c'erano ancora delle tracce di neve il che rendevano l'ambiente ancora più suggestivo.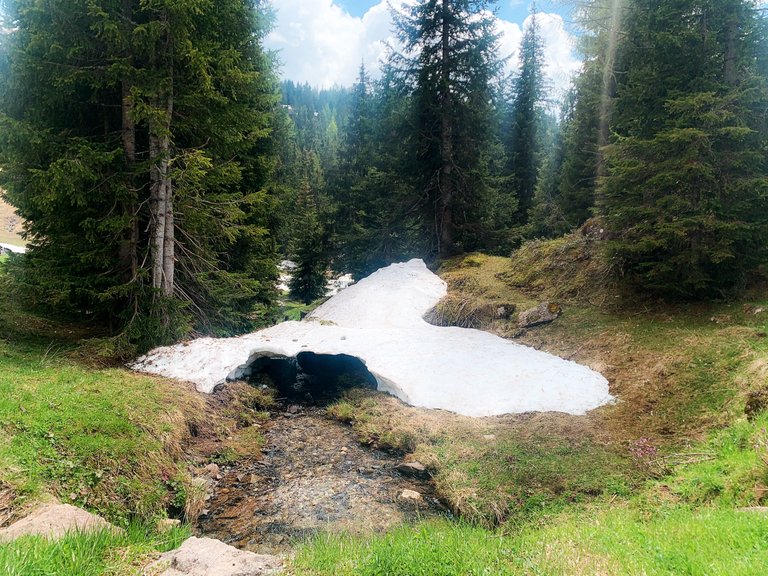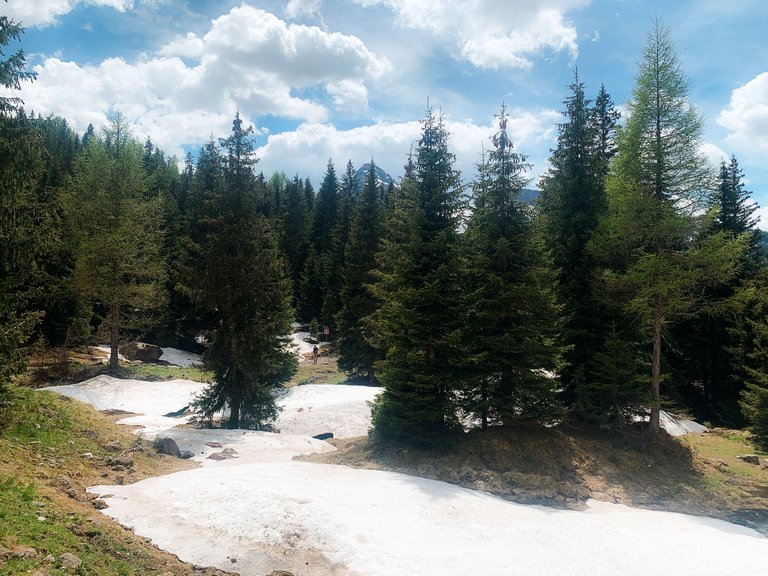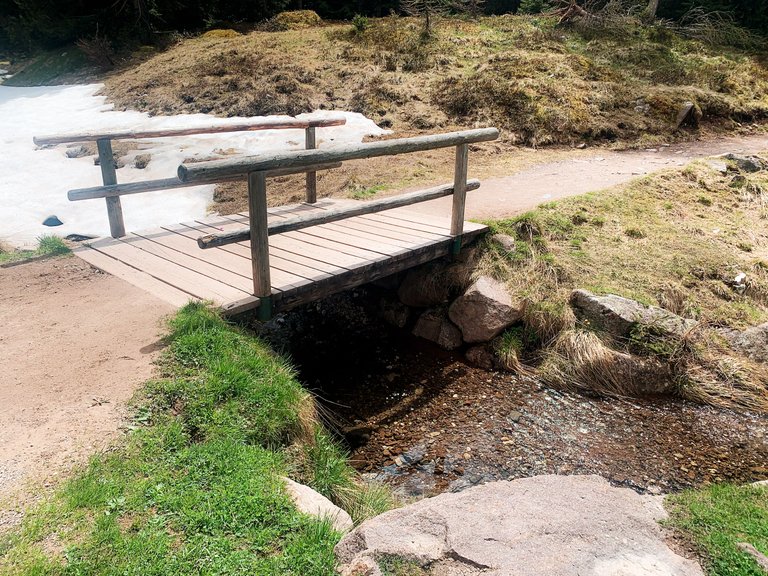 The walk lasted 30 minutes according to the sign but it took me 2 hours, perhaps because I stopped to look at that enchanted landscape almost every meter.
ITA
La passeggiata durava 30 minuti secondo il cartello ma io ci ho messo 2 ore, forse perchè mi fermavo a guardare quel paesaggio fatatoquasi ogni metro.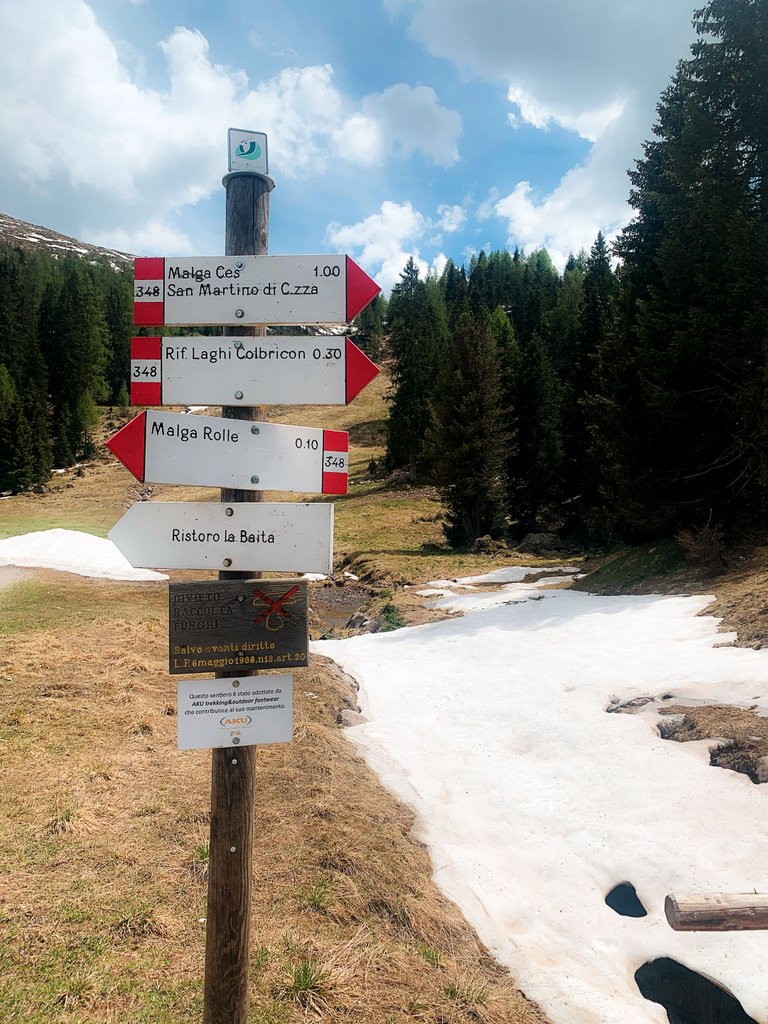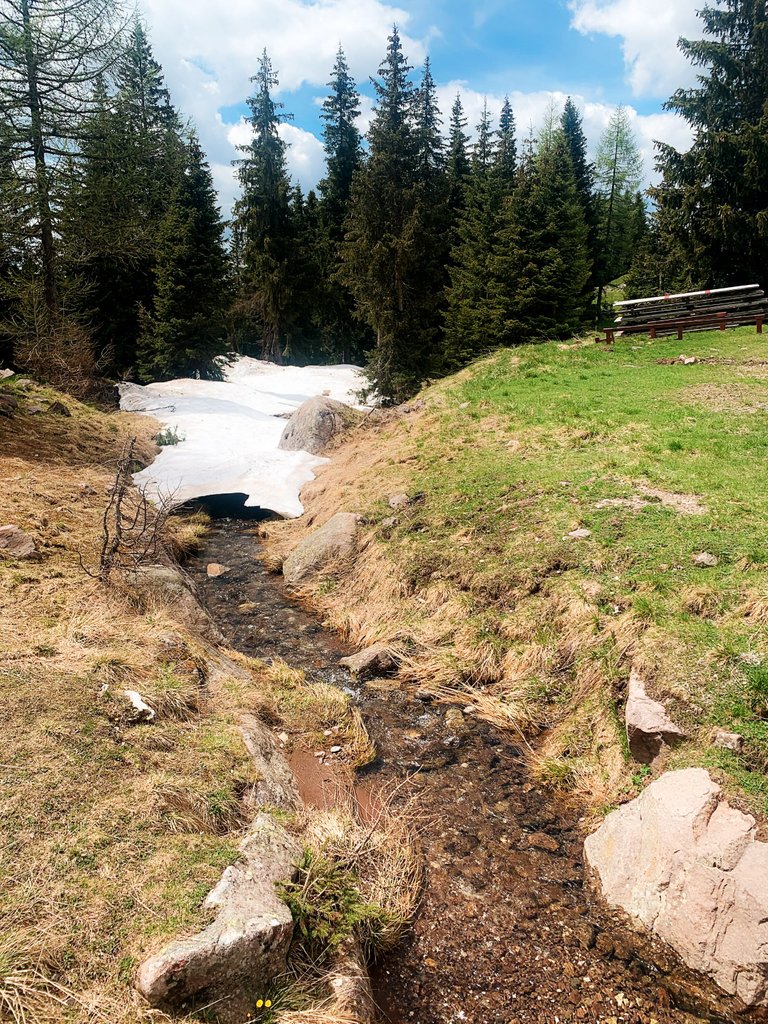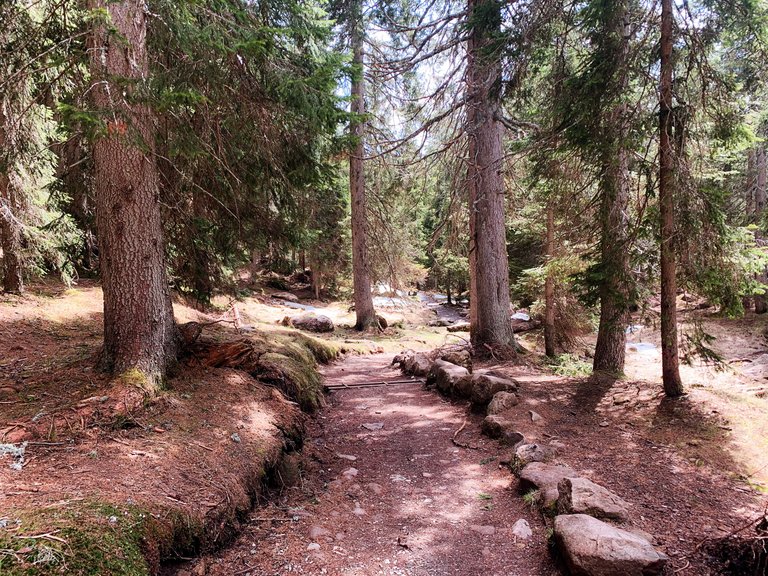 The beauty of this path is that it is very easy and is crossed by numerous streams.
ITA
Il bello di questo sentiero è che è molto facile ed è attraversato da numerosi torrenti.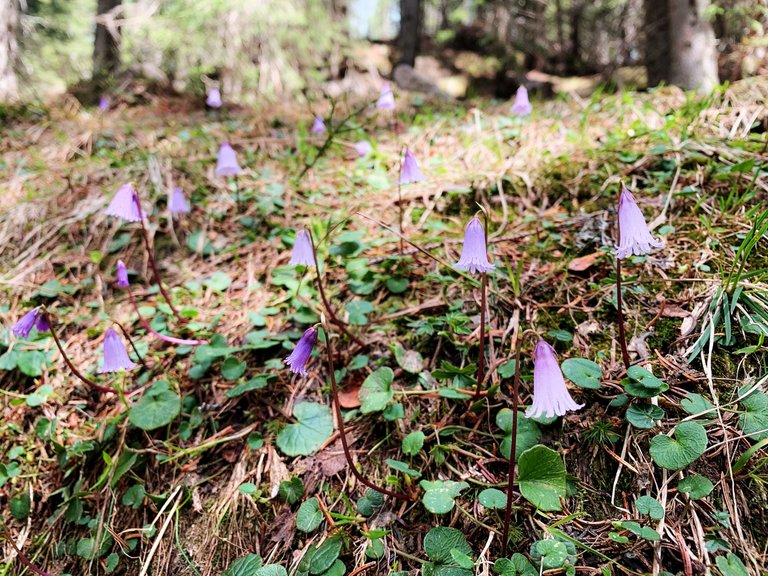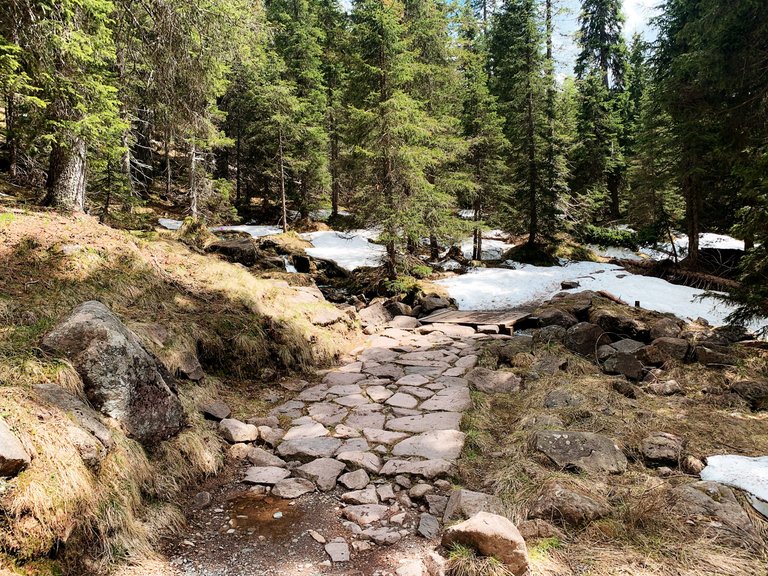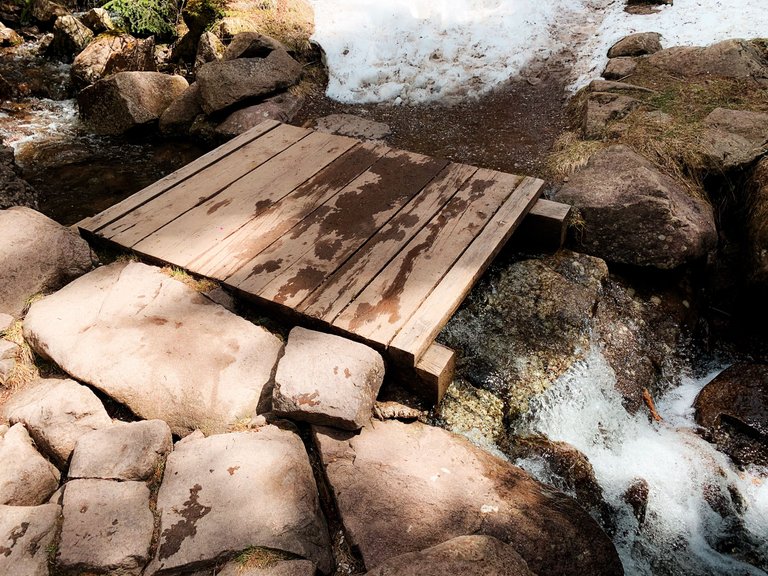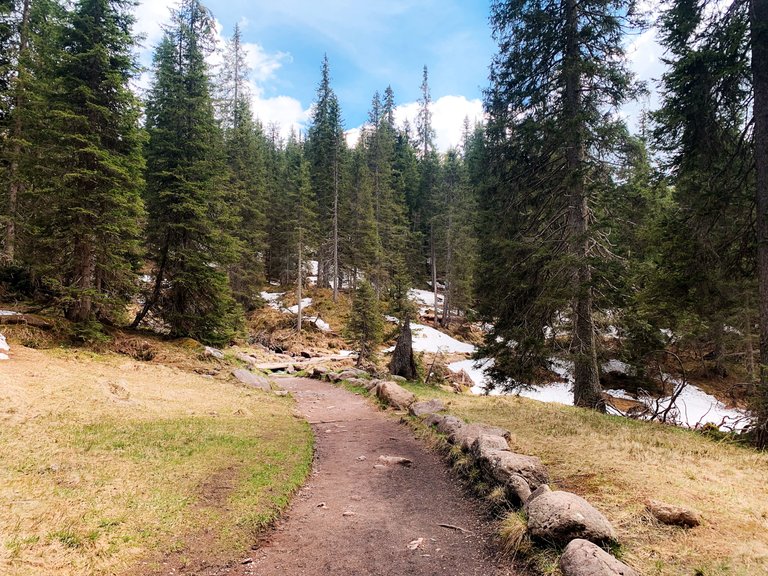 I met some hikers but not too many, it was fine and exchanged a few words with them.
ITA
Ho incrociato qualche escursionista ma non troppi, si stava bene e scambiato con loro qualche parola.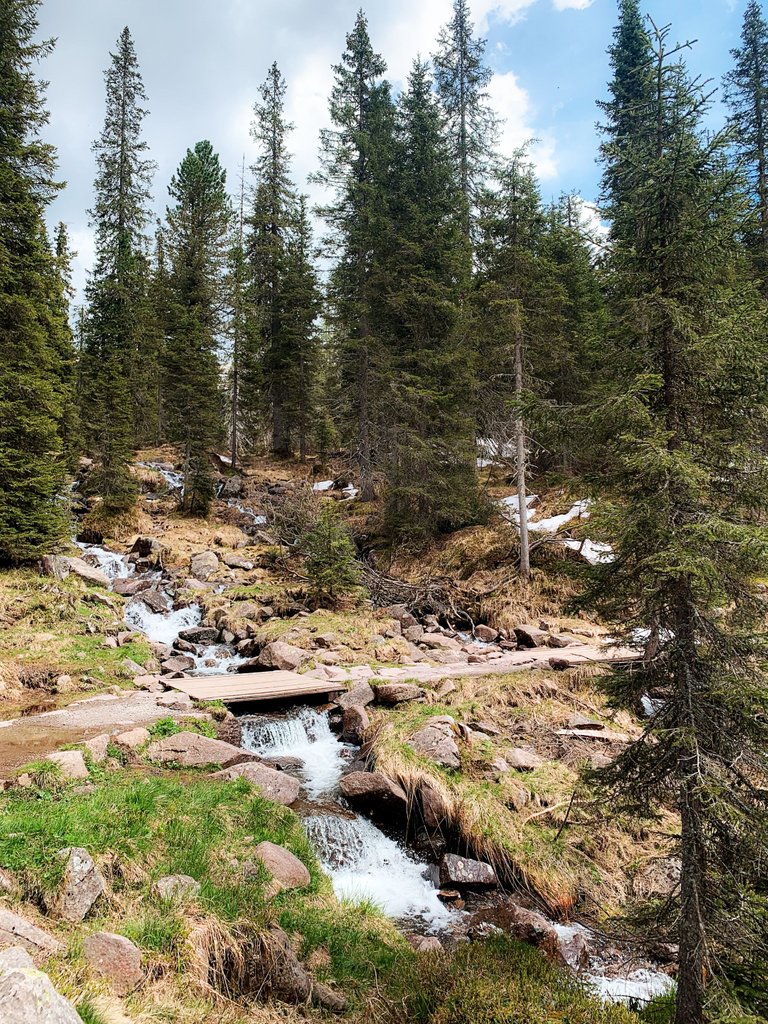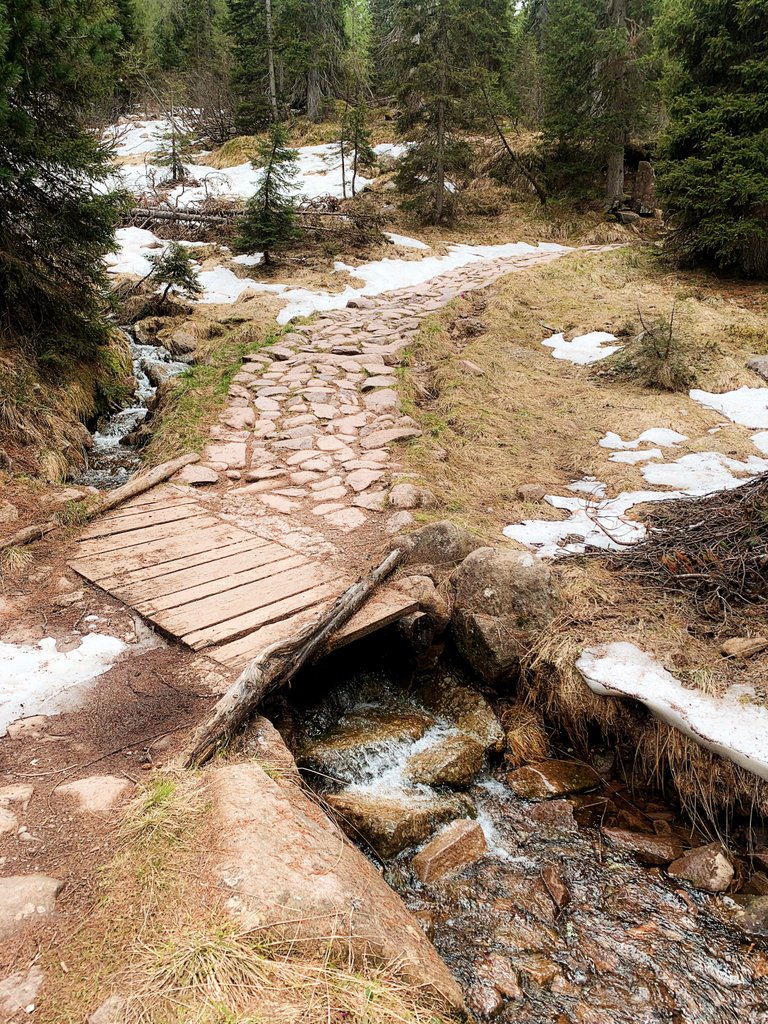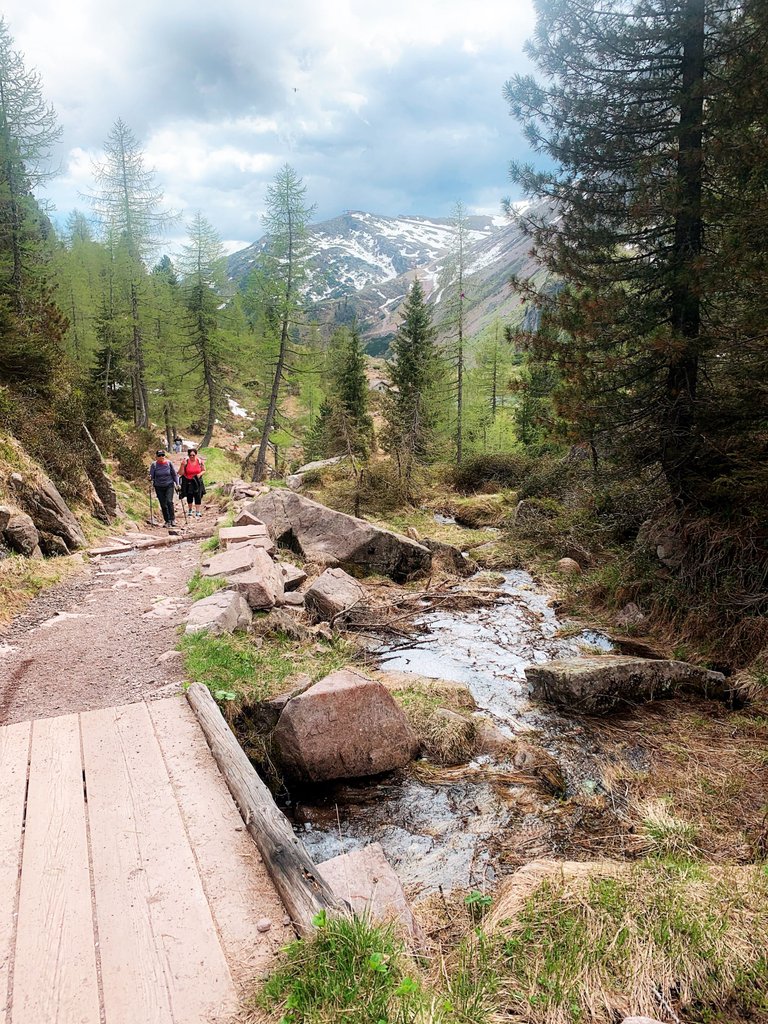 At a certain point you pass the highest point of the route and descend towards a panorama that opens towards a landscape that does not seem real from how beautiful it is.
ITA
Ad un certo punto si supera il punto più elevato del percorso e si ridiscende verso un panorama che si apre verso un paesaggio che non sembra reale da quanto è bello.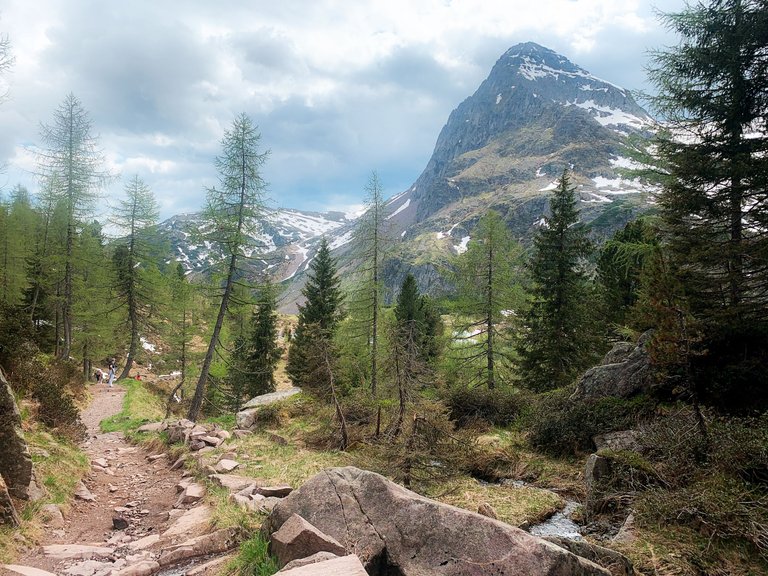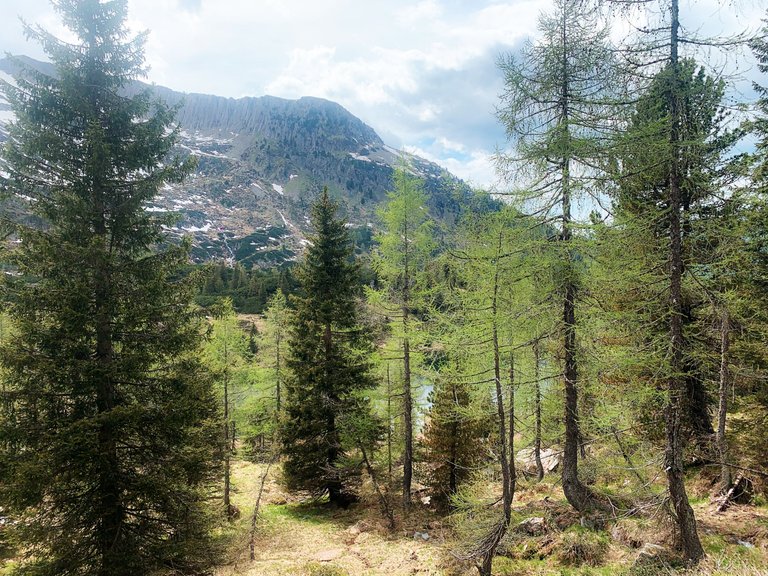 Unfortunately I took all the photos with the iPhone, who knows what fantastic photos I would have taken with my camera!
However, I made about 250 shots! It was all too good!
ITA
Purtroppo ho fatto tutte le foto con l'iphone, chissà che foto fantastiche che avrei fatto con la mia macchina fotografica!
Comunque ho fatto circa 250 scatti! Era tutto troppo bello!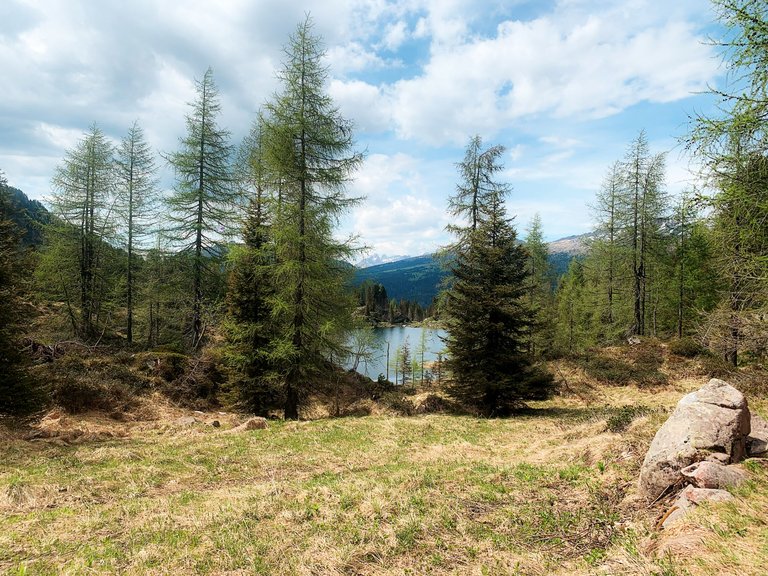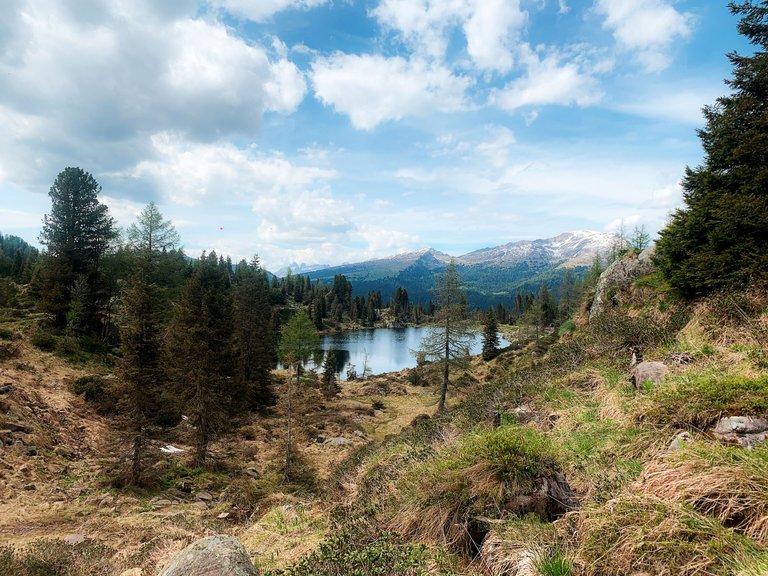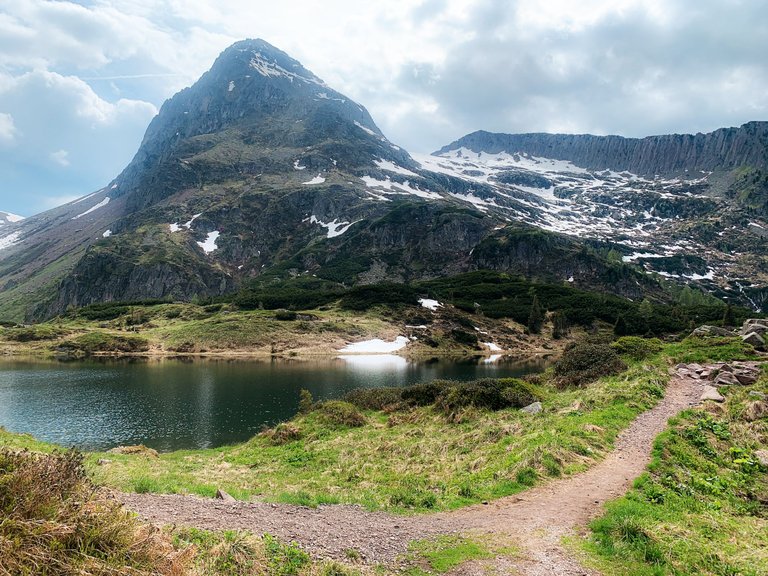 There are two lakes, one is bordered by a stone shelter that was closed but is probably open in this period.
I did this excursion in June.
ITA
I laghi sono due, uno è costeggiato da un rifugio in pietra che era chiuso ma probabilmente in questo periodo è aperto.
Io ho fatto questa escursione in giugno.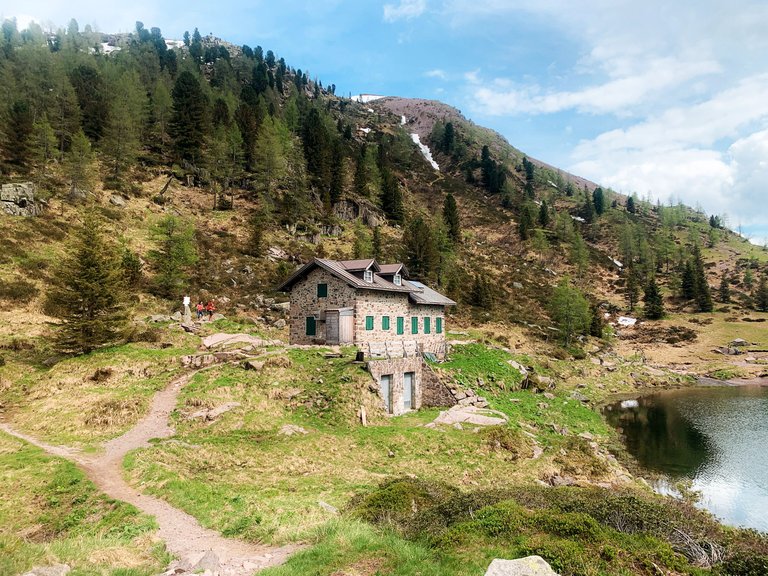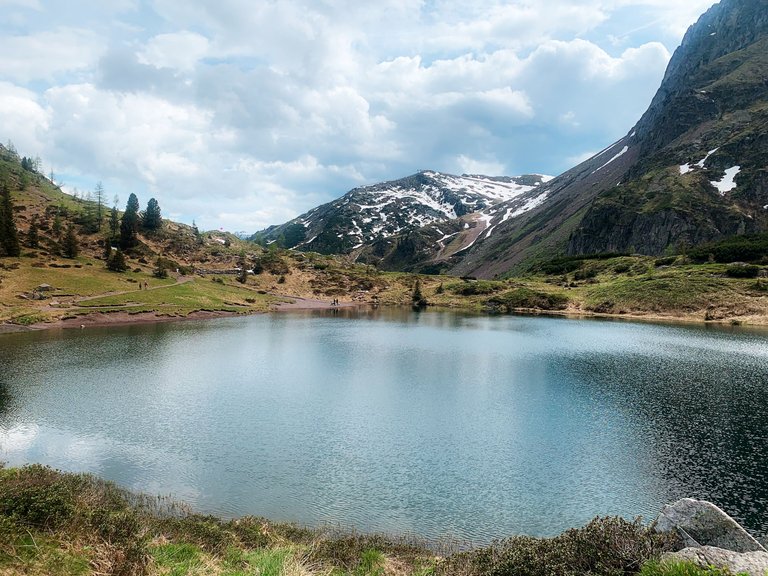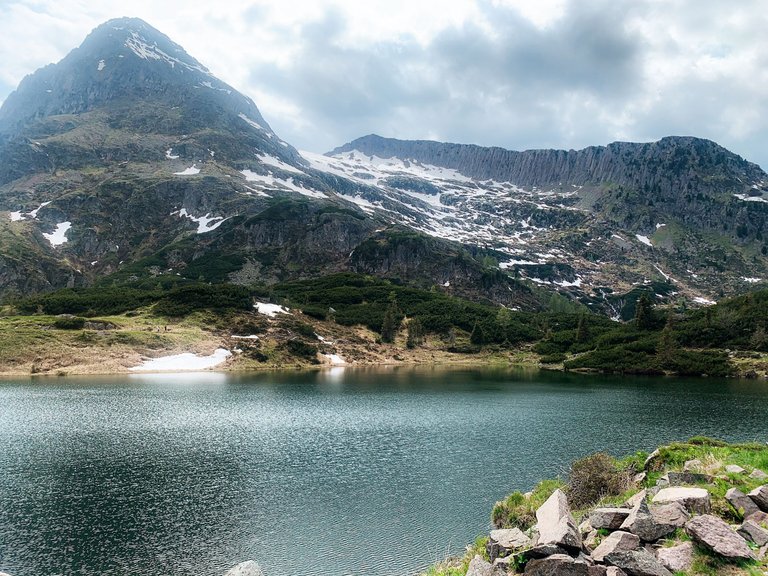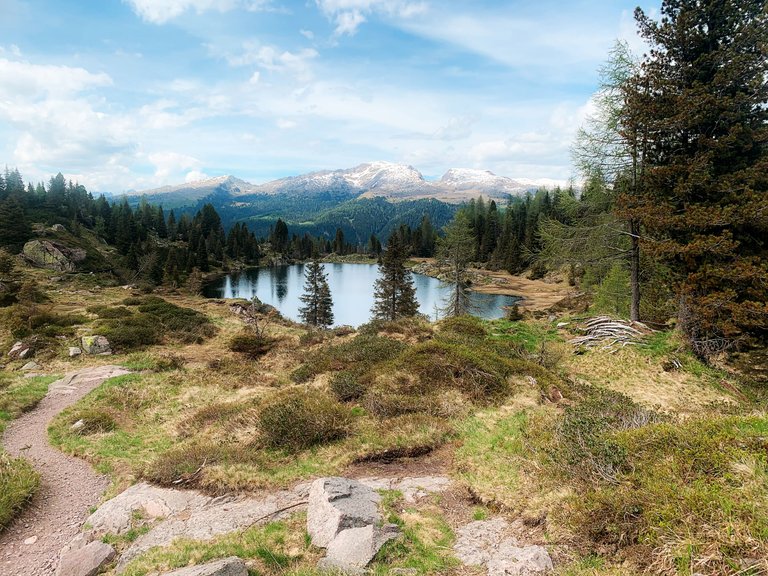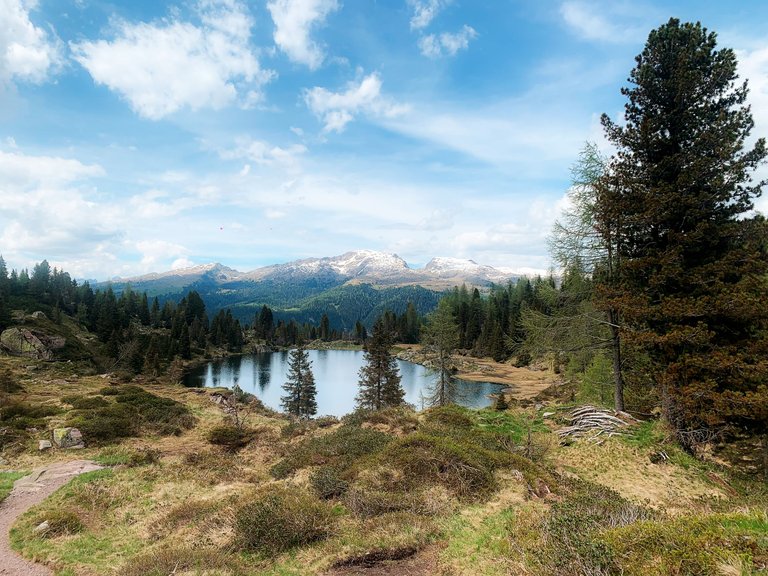 I think I will return to this place many times to see how it is during the different seasons, because it literally left me speechless and not just me.
While walking I passed a couple of guys, one of whom at the sight of the lake said:
ITA
Credo che tornerò molte volte in questo posto per vedere com'è durante le diverse stagioni, perchè mi ha lasciato letteralmente a bocca aperta e non solo me.
Mentre camminavo ho incrociato un paio di ragazzi, uno dei quali alla vista del lago ha detto:
-Adesso posso anche morire!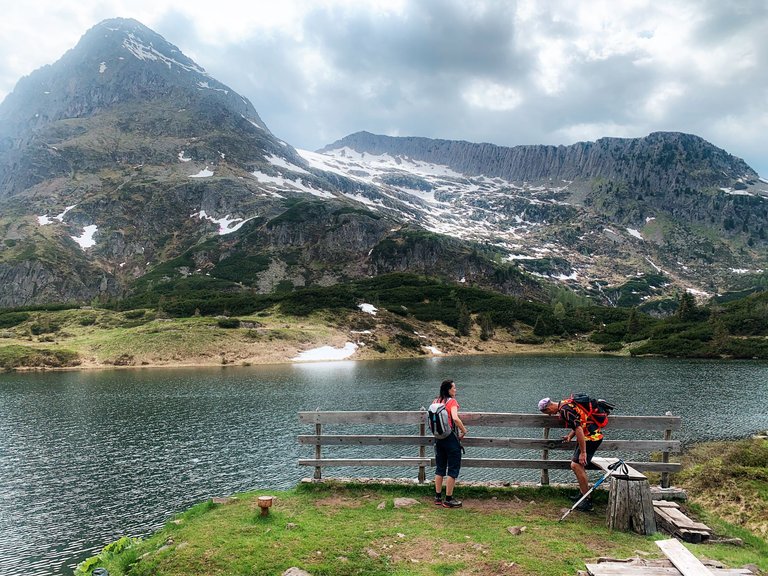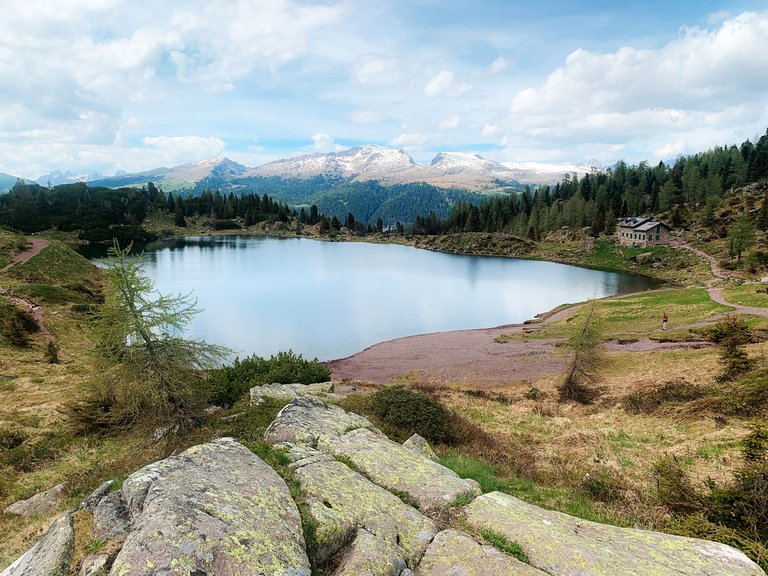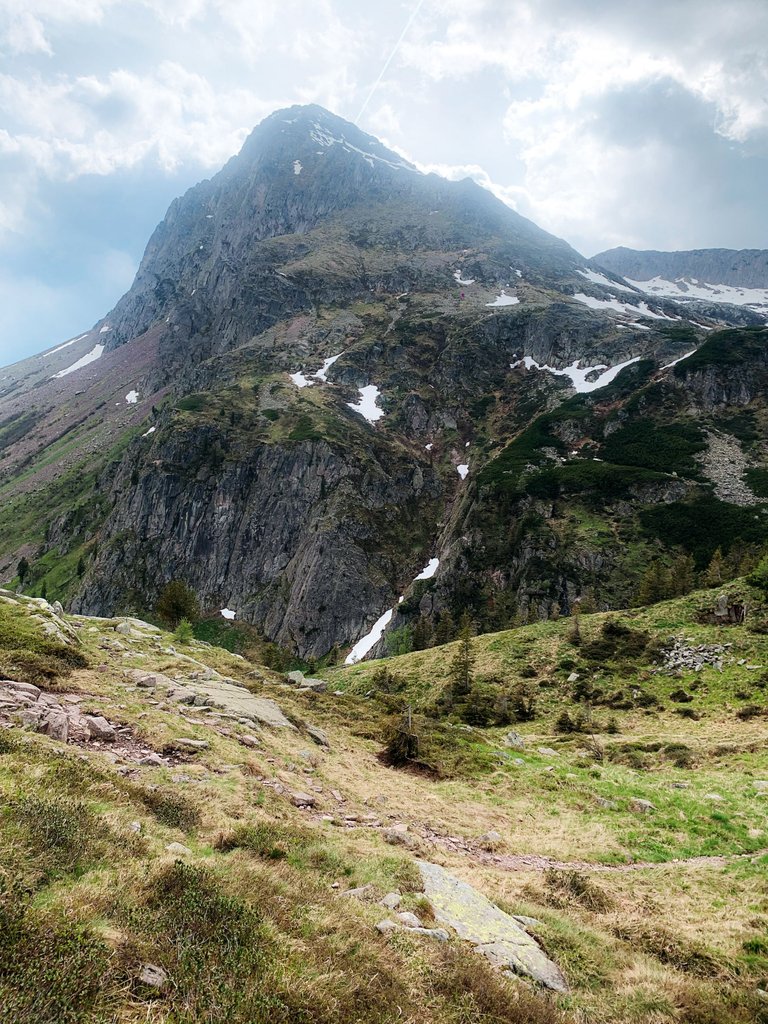 Just think that here, in 1971, a twenty-year-old who was fishing noticed some particular tools with carved stones, he decided to take them to an expert to understand what it was.
It turned out that they were tools of hunters dating back 11,000 years!
ITA
Pensate che qui, nel 1971, un ventenne che stava pescando si accorse di alcuni utensili particolari con pietre scolpite, decise di portarli ad un esperto per capire di cosa si trattava.
Si scopri che erano utensili di cacciatori risalenti a 11000 anni fa!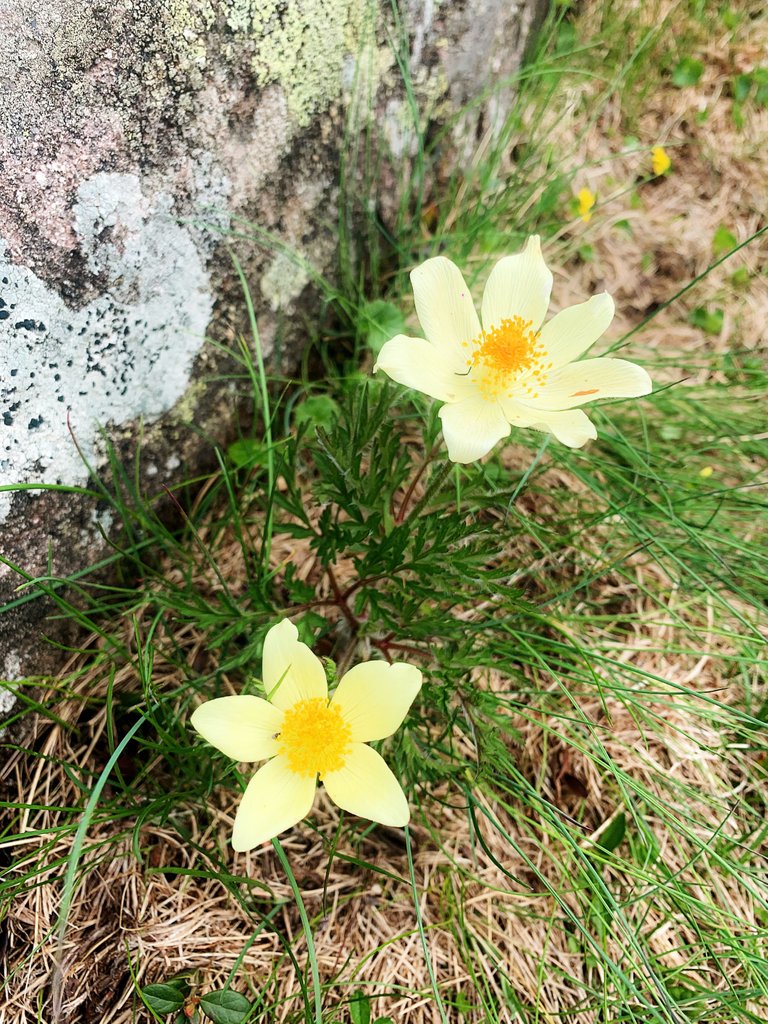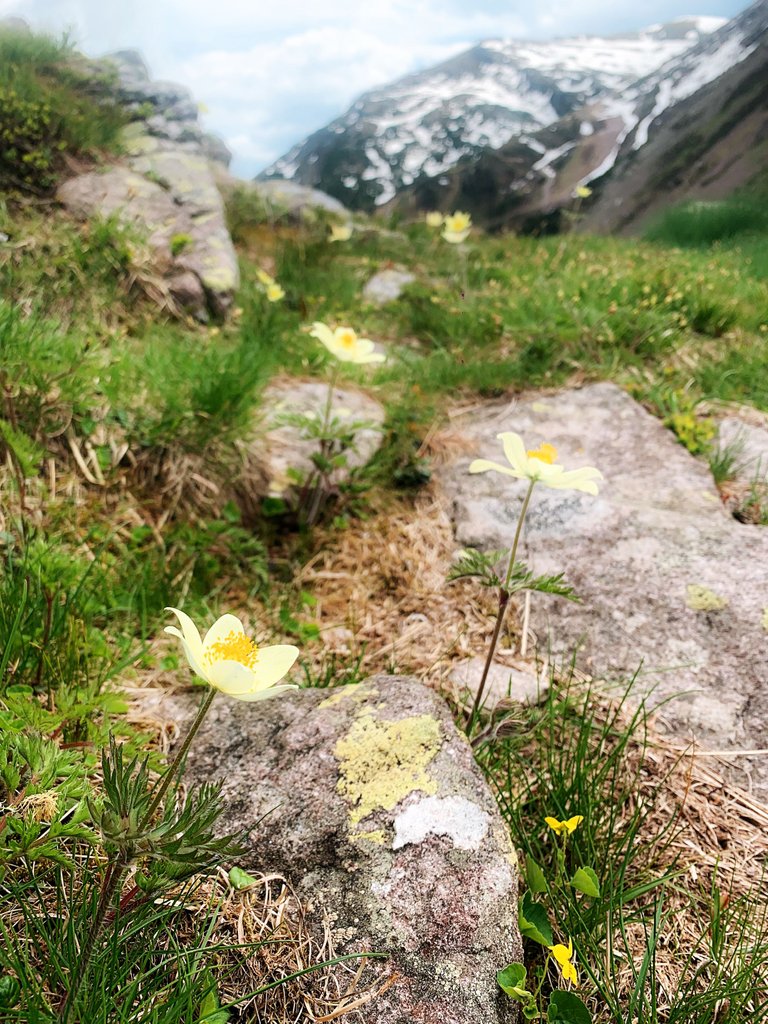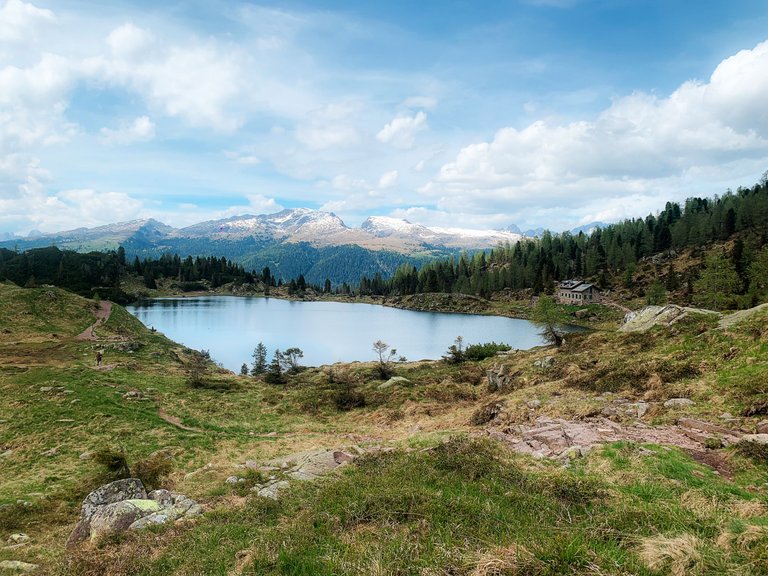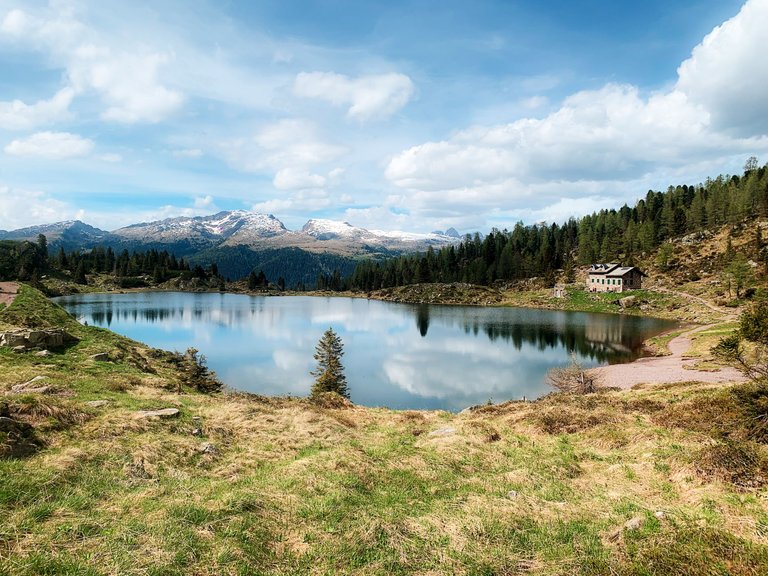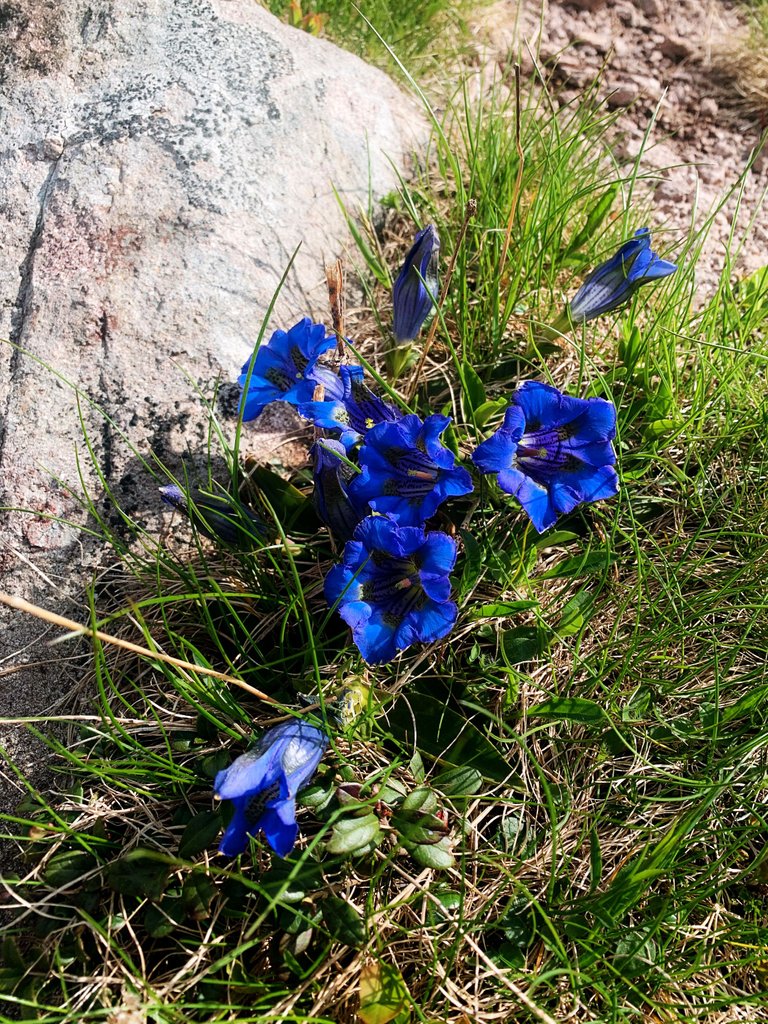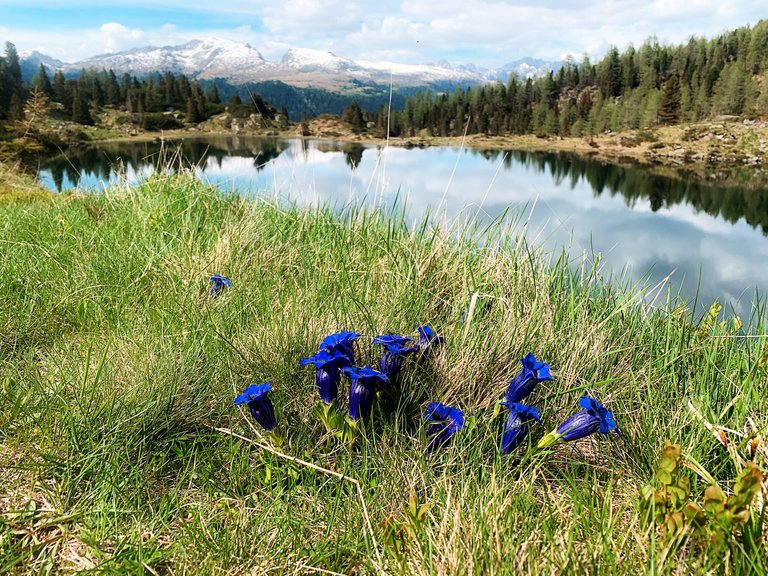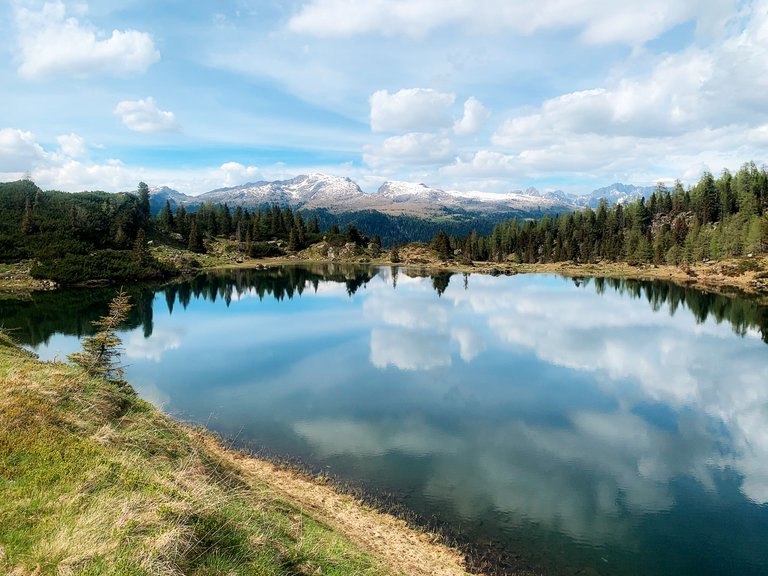 Look what clear water and what reflections!
I believe heaven should be like this!
ITA
Guardate che acqua limpida e che riflessi!
Credo che il paradiso dovrebbe essere così!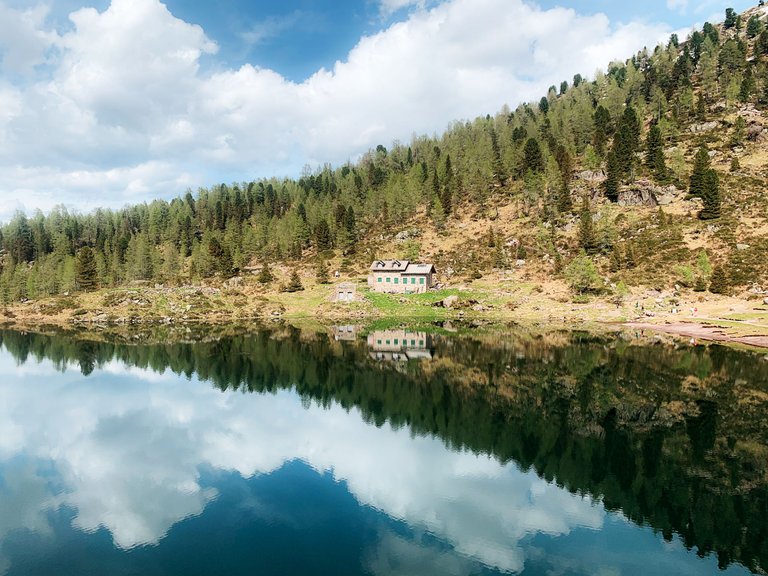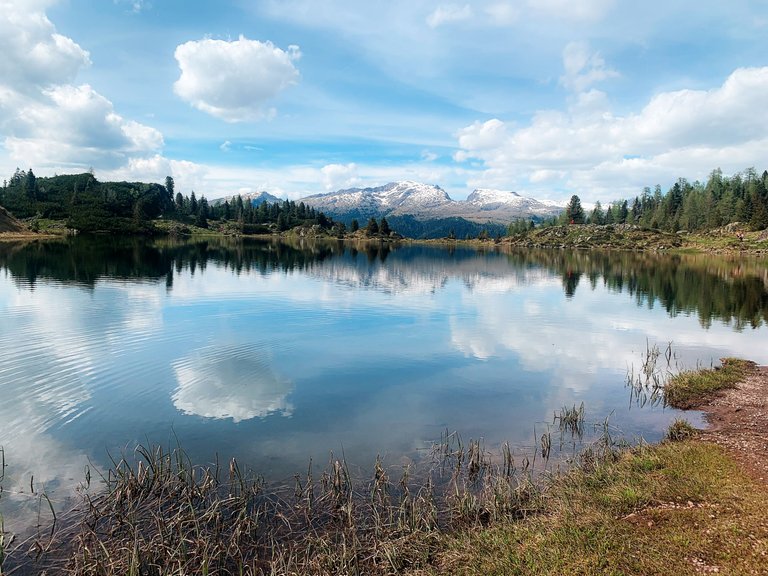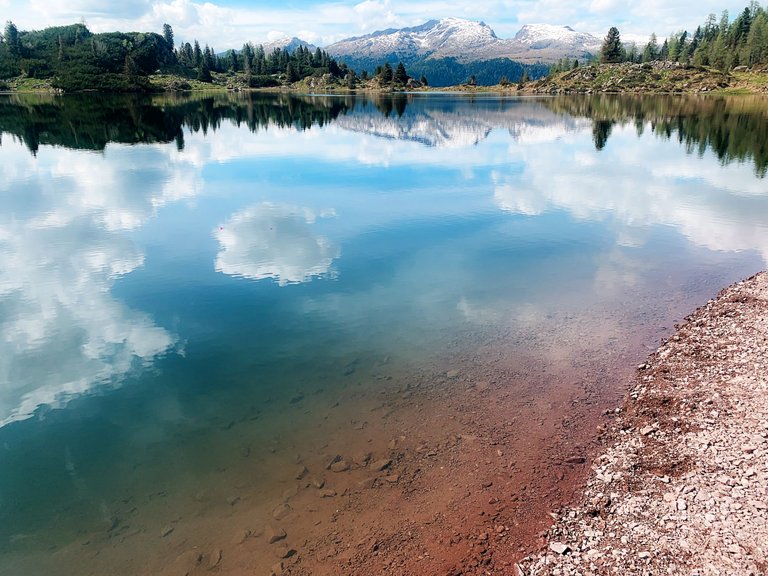 The photos lose 80% of the beauty of the place, I think I'll be back again this year to take more professional photos!
ITA
Le foto fanno perdere l'80% della bellezza del luogo, credo che ci tornerò di nuovo quest'anno per fare foto più professionali!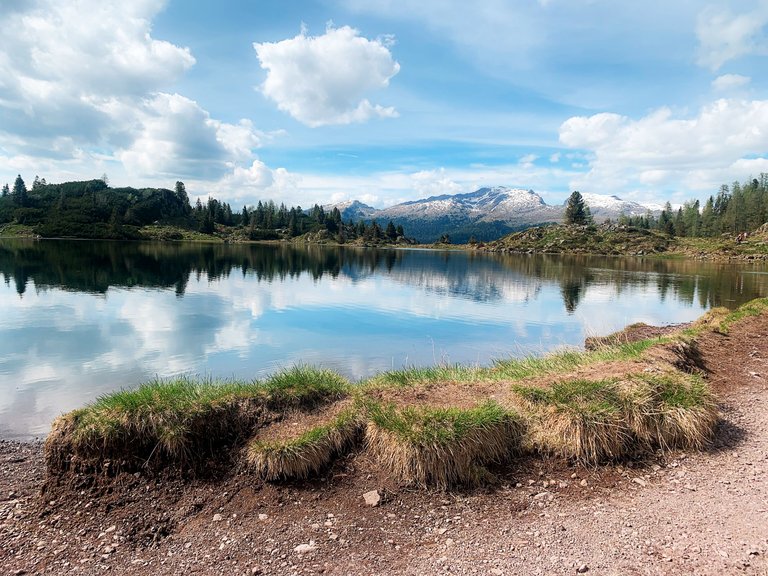 I just had an enlightenment!
I could go back with the tent and sleep by the lake!
If hunters lived there 11,000 years ago, I can sleep one night!
ITA
Ho appena avuto un illuminazione!
Potrei tornarci con la tenda e dormire in riva al lago!
Se ci vivevano i cacciatori 11000 anni fa, posso farcela a dormire una notte!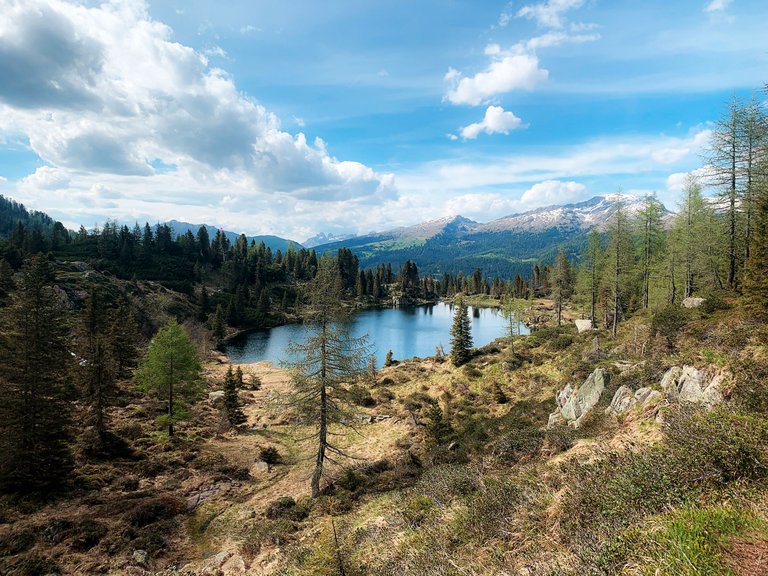 ---
---