Excursion to Prati di San Giovanni, Primiero, Trentino Alto Adige - Discovering Italy with alequandro!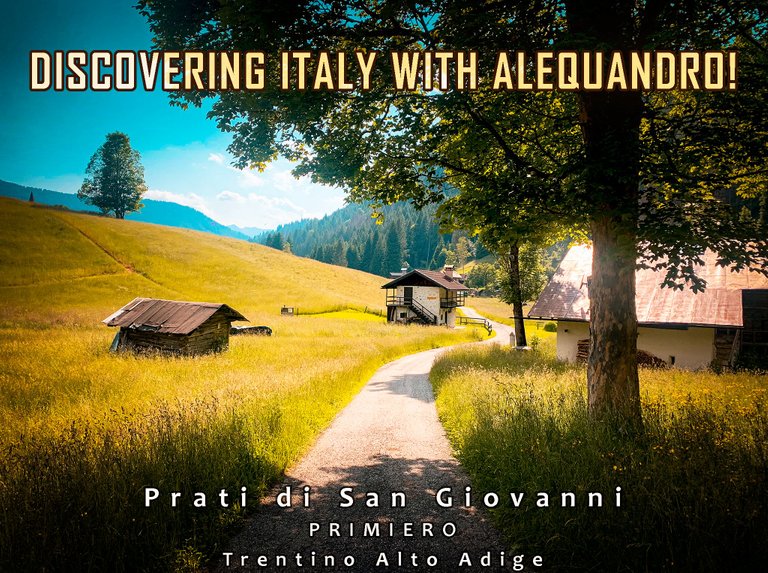 Hello everyone, a couple of weeks ago I visited the Prati di San Giovanni a Primiero in the picturesque region of Trentino Alto Adige. It was early afternoon so the intention was not to do a demanding trek but to explore a new place with ease.
ITA
Ciao a tutti, un paio di settimane fa ho visitato i Prati di San Giovanni a Primiero nella pittoresca regione del Trentino Alto Adige. Era primo pomeriggio quindi l'intenzione non era quella di fare un trekking impegativo ma esplorare con tranquillità un posto nuovo.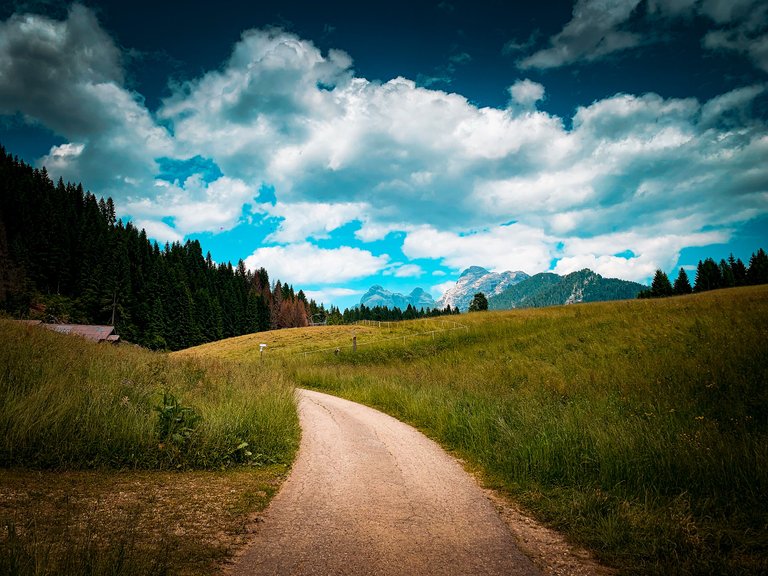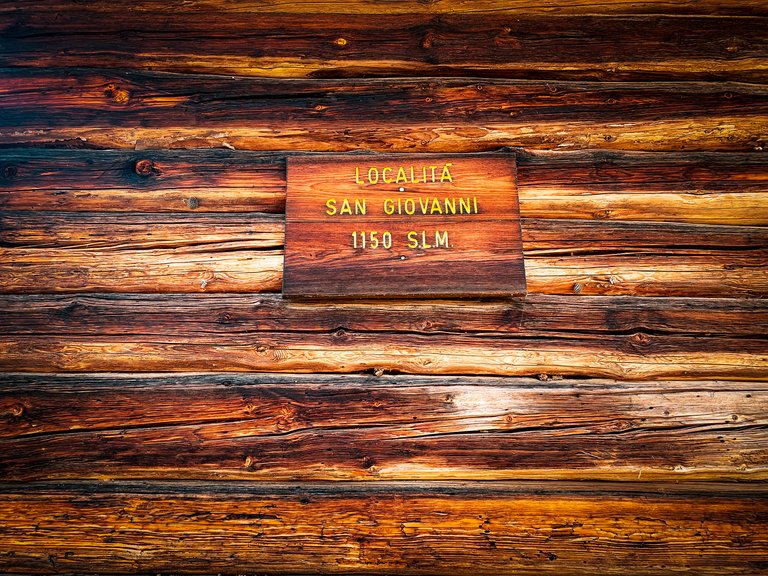 Approaching the Prati di San Giovanni, I was immediately captivated by the splendid landscape that opened up before my eyes.
The road to reach the place is narrow and quite sloping so if you find another car or tractor coming from the opposite direction you must know the size of your car well.
ITA
Avvicinandomi ai Prati di San Giovanni, sono stato subito rapito dallo splendido paesaggio che si è aperto davanti ai miei occhi.
La strada per raggiungere il posto è stretta e abbastanza in pendenza quindi se si trova un'altra vettura o trattore provenire dalla direzione contraria dovete conoscere bene l'ingombro della vostra auto.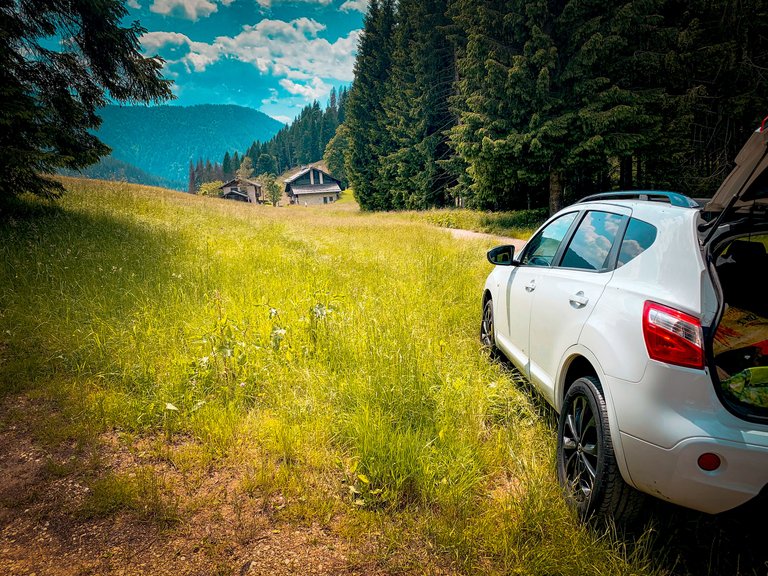 After some stress built up while driving I was mesmerized by the lush, rolling meadows that stretched as far as the eye could see.
It was an expanse of vibrant wildflowers that painted the landscape in a riot of color. The air was crisp and invigorating, carrying the scent of pine and earth, a perfect blend of nature's aromas.
ITA
Dopo un po' di tensione accumulata durante la guida sono rimasto incantato dai prati lussureggianti e ondulati che si estendevano a perdita d'occhio.
Era una distesa di vivaci fiori selvatici che dipingevano il paesaggio in un tripudio di colori. L'aria era frizzante e tonificante, portava il profumo dei pini e della terra, una miscela perfetta degli aromi della natura.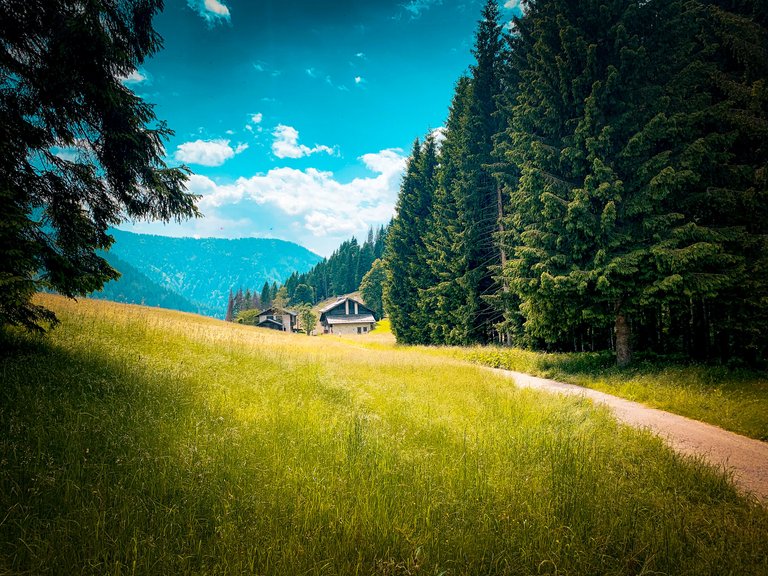 Just a few steps and I was surprised to find a beautiful church nestled in that wonderful landscape.
ITA
Appena pochi passi e ho avuto la sorpresa di trovare una bella chiesa incastonata in quel meraviglioso paesaggio.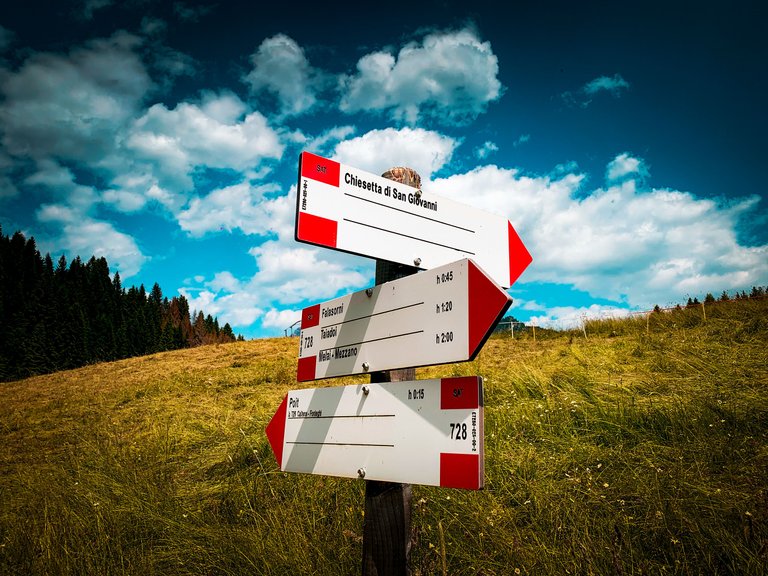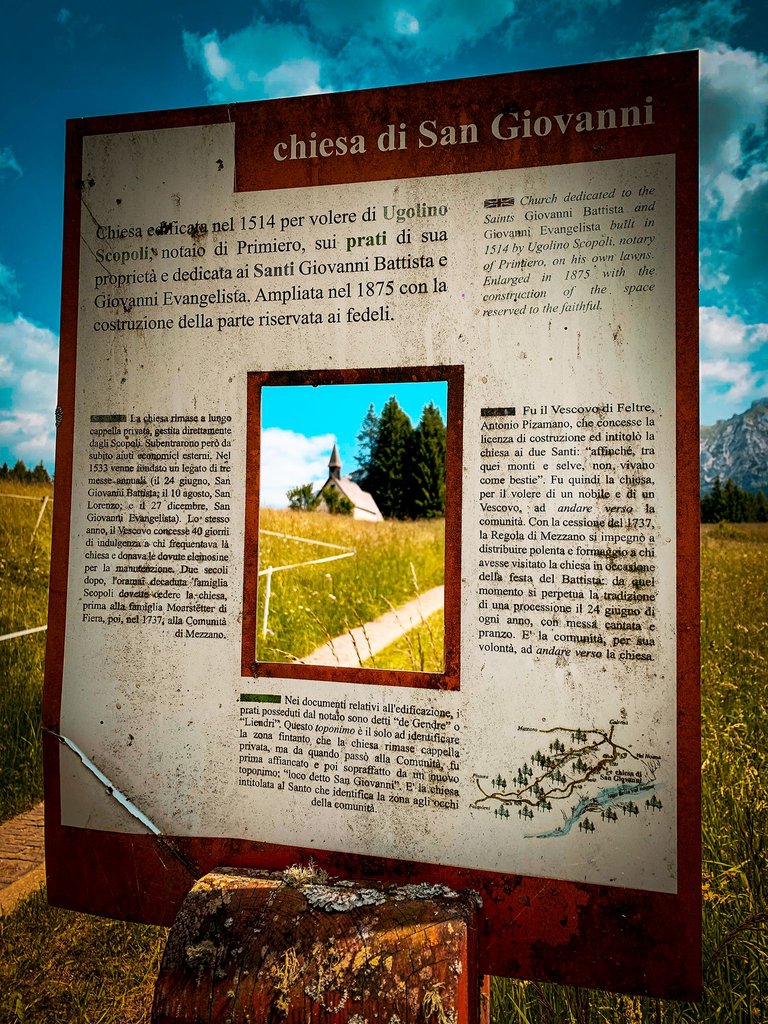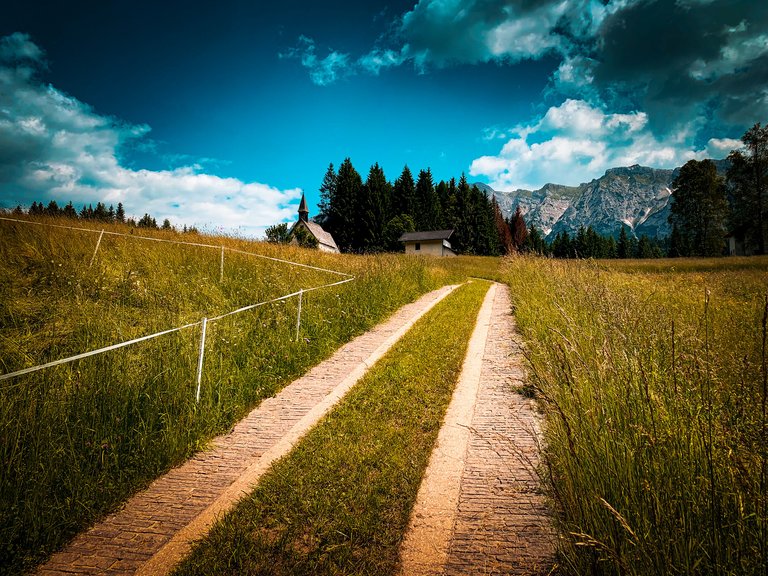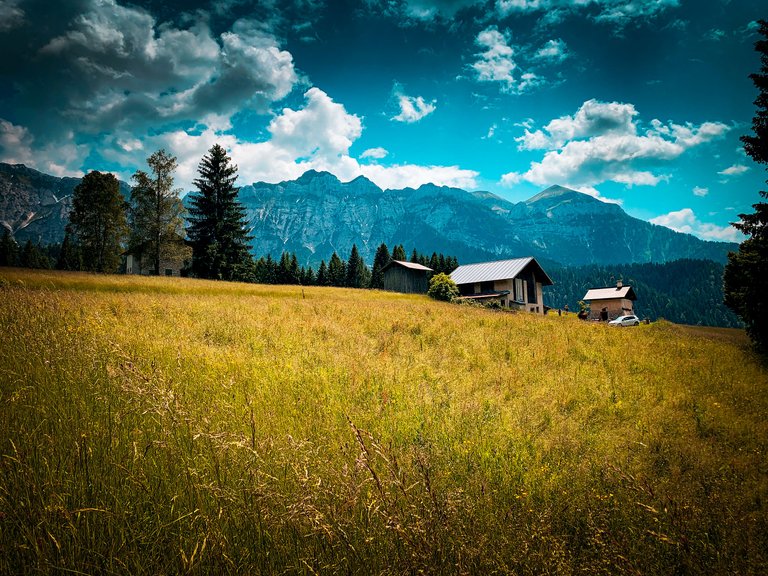 Built in the early sixteenth century by the will of the Scopoli family, it remained their property until the eighteenth century, after which it was donated to the community of Mezzano.
The small church was built to allow charcoal burners and farmers, who stayed at work in the locality for several months, to have a place of worship for Sunday mass.
ITA
Costruita ai primi del Cinquecento per volontà della famiglia Scopoli, rimase proprietà della stessa fino al Settecento, dopo di che fu donata alla comunità di Mezzano.
La chiesetta sorse per consentire a carbonai e contadini, che si trattenevano al lavoro nella località per diversi mesi, di disporre di un luogo di culto per la messa domenicale.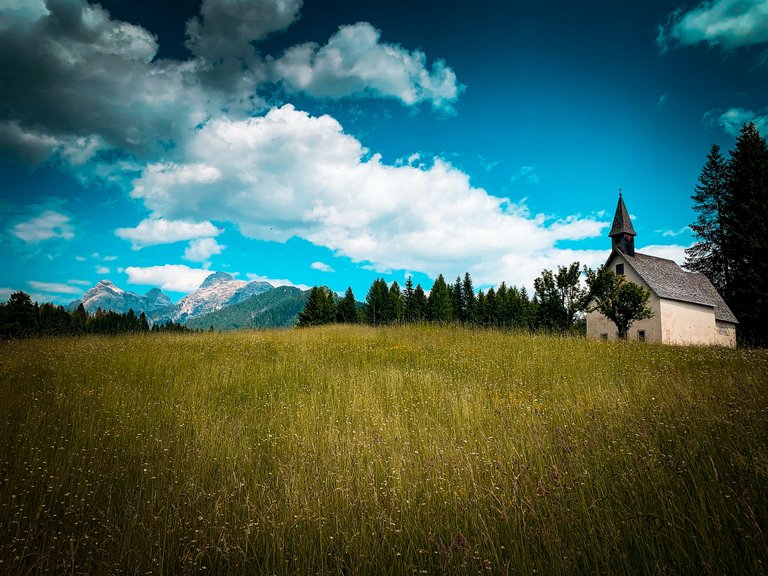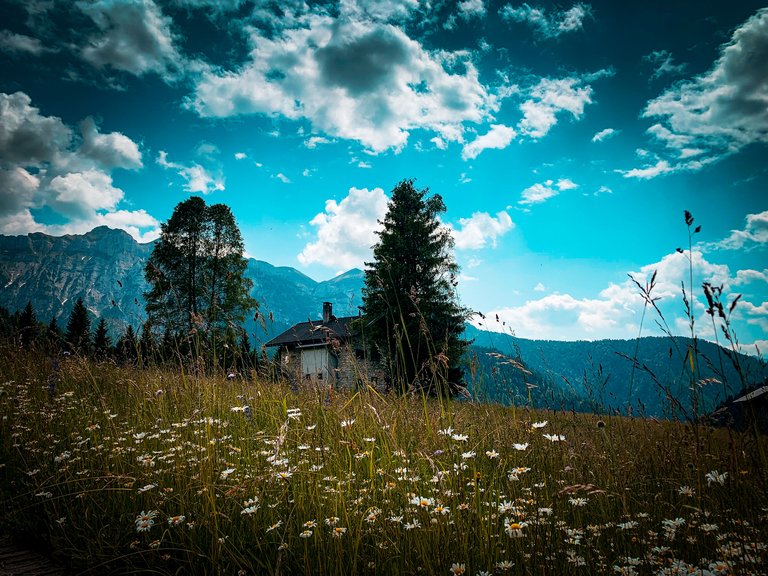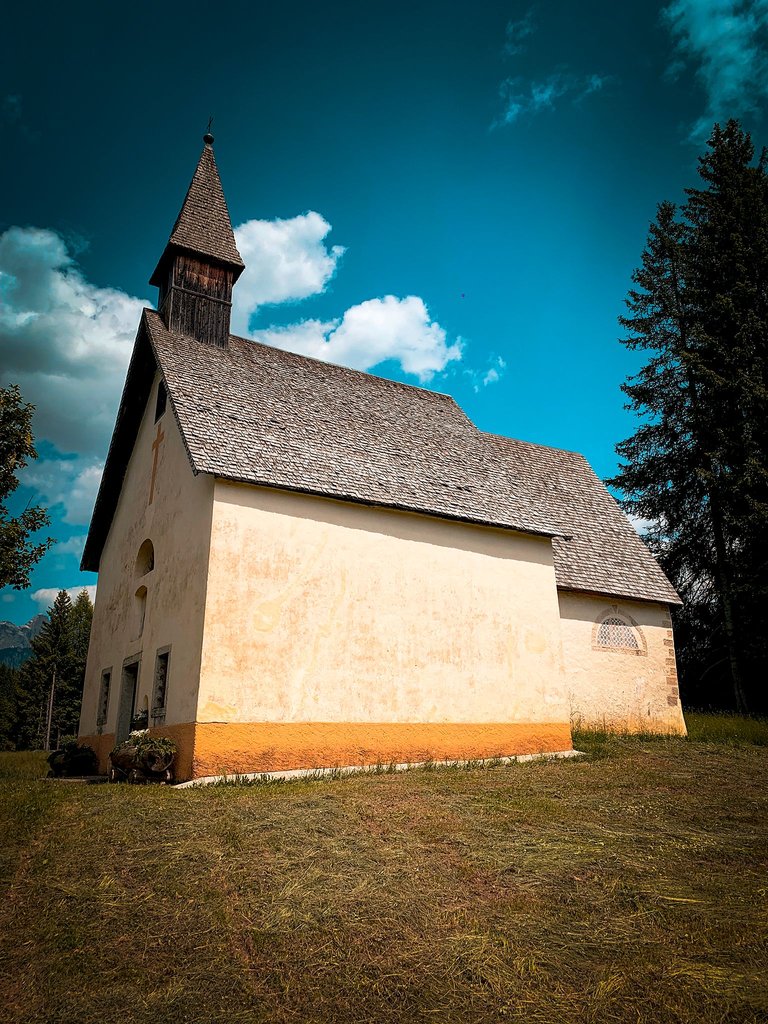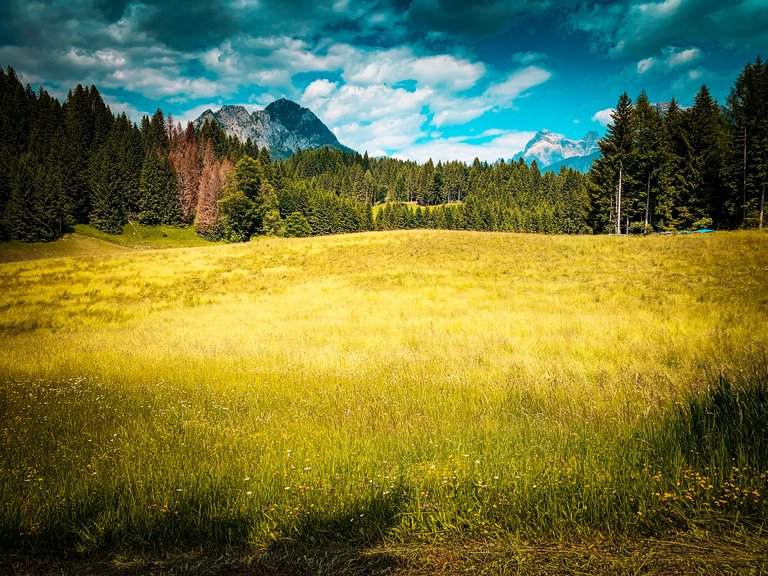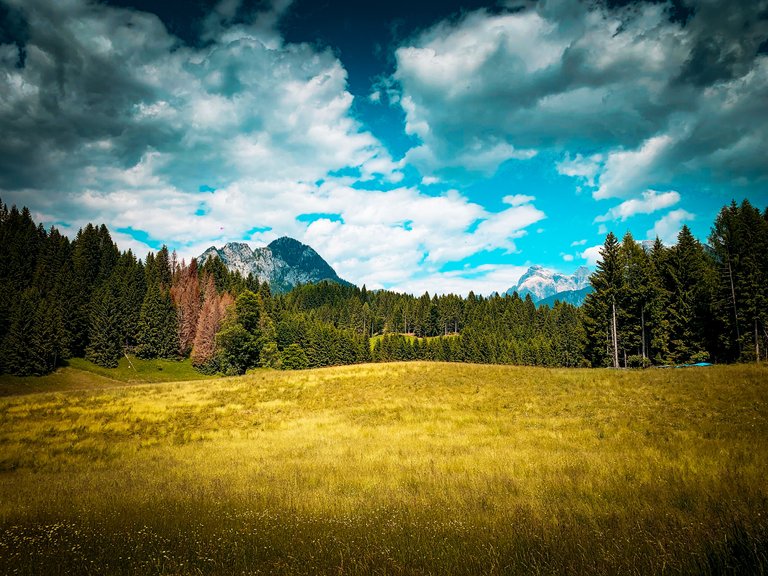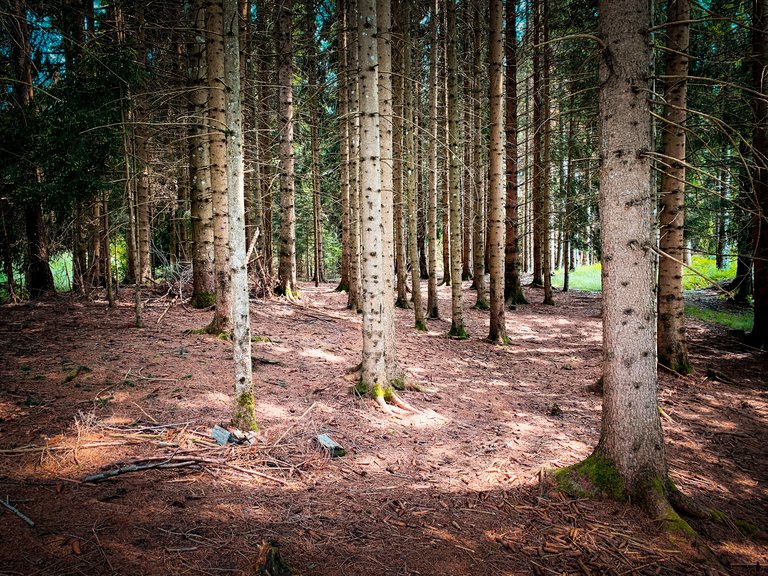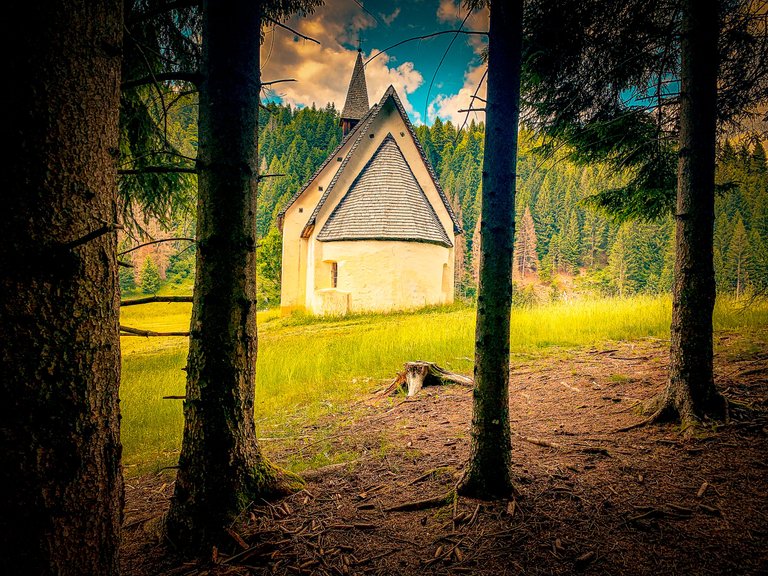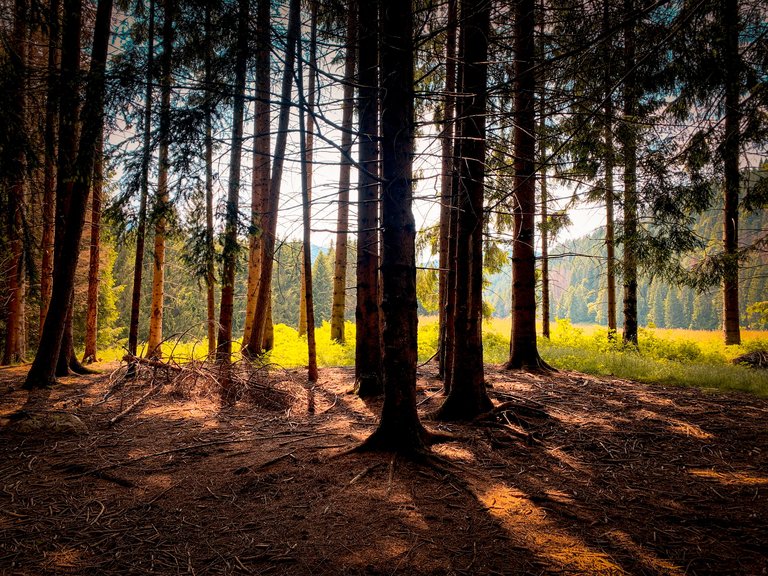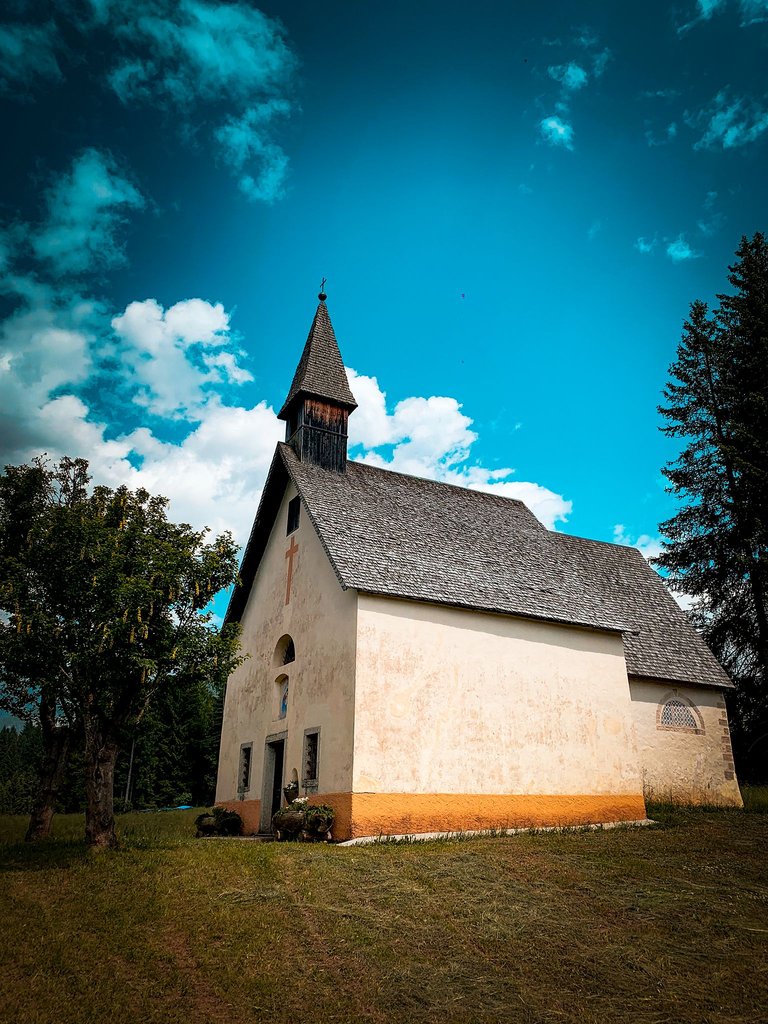 I ventured further into the meadows, my footsteps light on the soft grass underfoot. The tranquility of the place inspired awe; the only sounds that broke the silence were the soft rustle of leaves and the distant calls of birds hovering above them. It was as if time had slowed down, allowing me to fully immerse myself in the natural wonders around me.
ITA
Mi sono avventurato ulteriormente nei prati, i miei passi leggeri sull'erba soffice sotto i piedi. La tranquillità del luogo ispirava soggezione; gli unici suoni che rompevano il silenzio erano il dolce fruscio delle foglie e i richiami lontani degli uccelli che si libravano sopra di loro. Era come se il tempo avesse rallentato, permettendomi di immergermi completamente nelle meraviglie naturali che mi circondavano.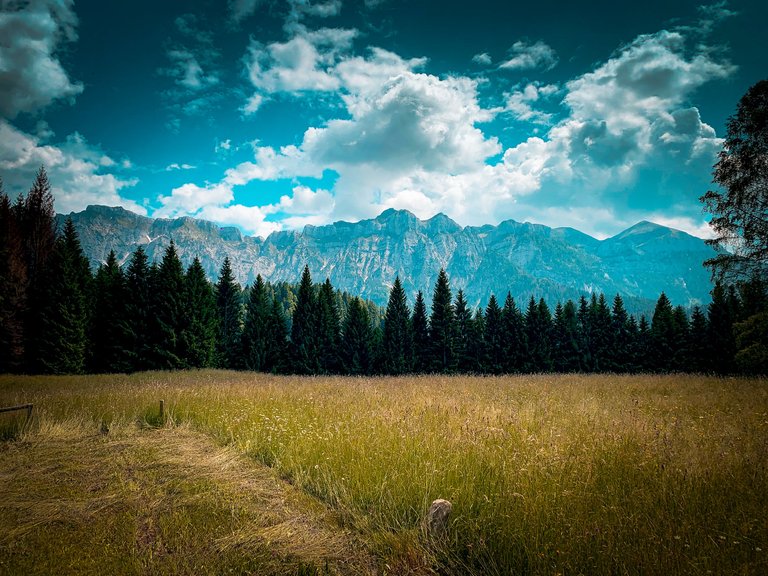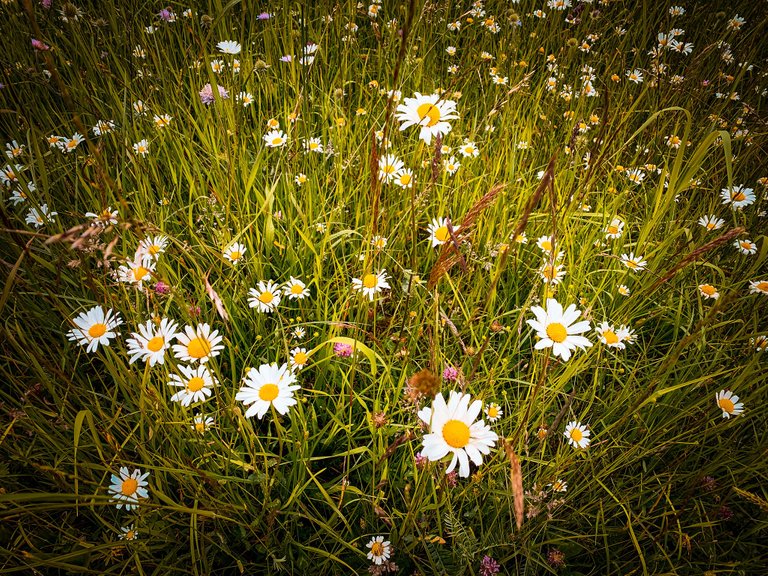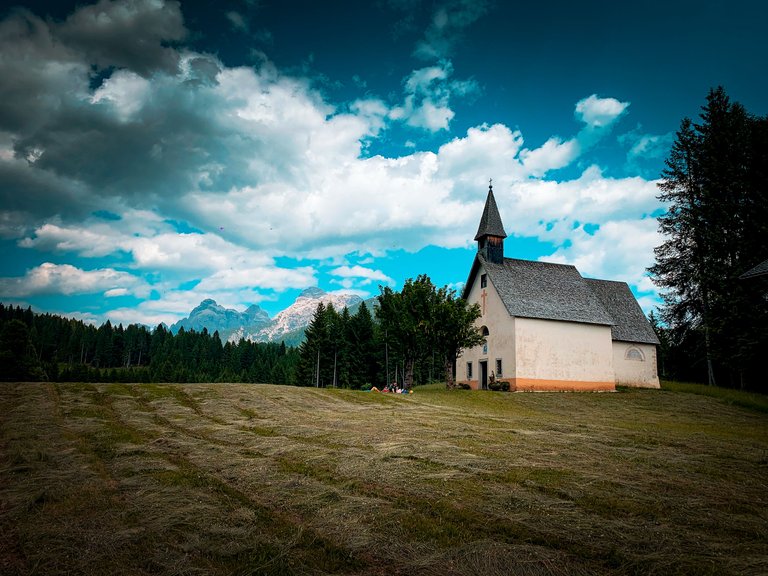 The meadows were interspersed with rustic barns converted into holiday homes.
ITA
I prati erano intervallati da rustici fienili convertiti in case vacanza.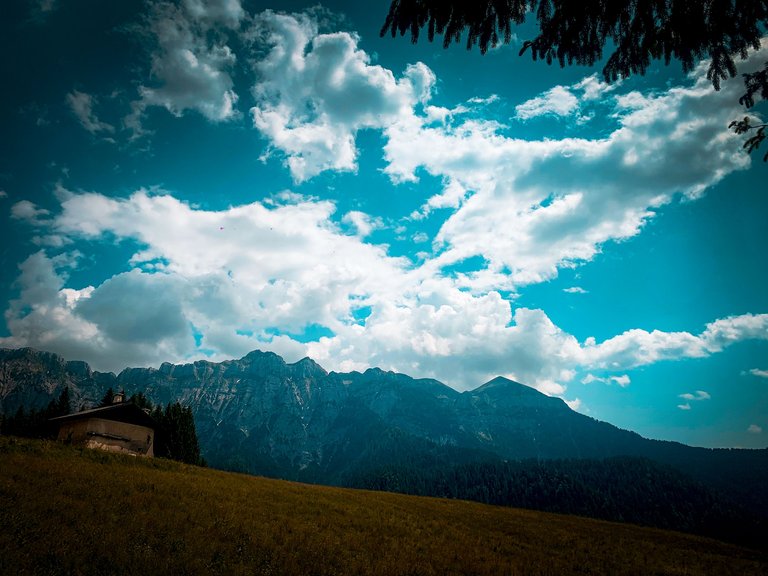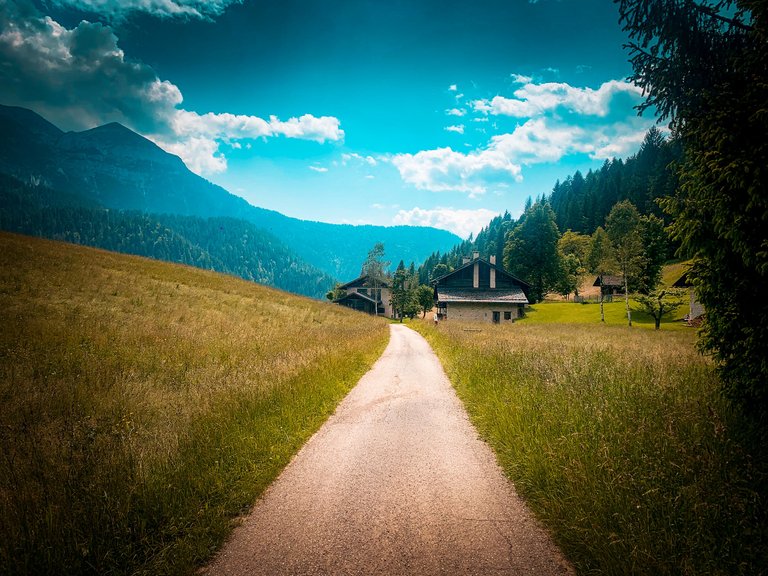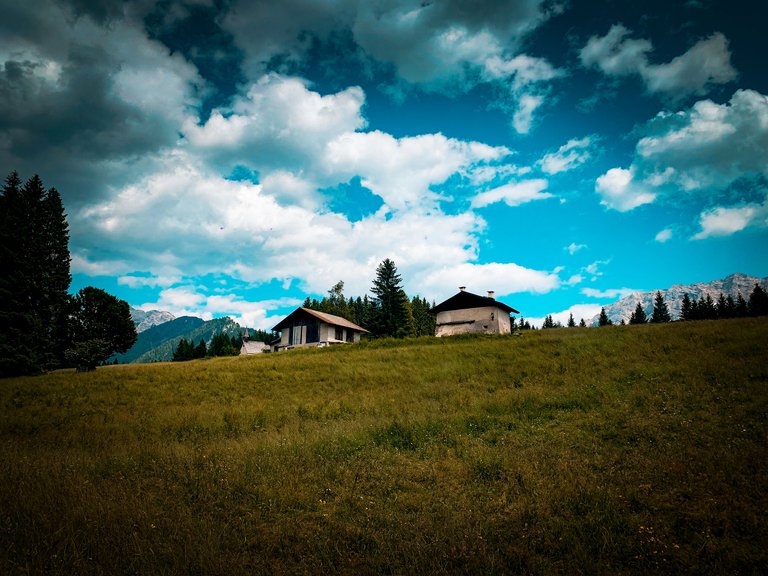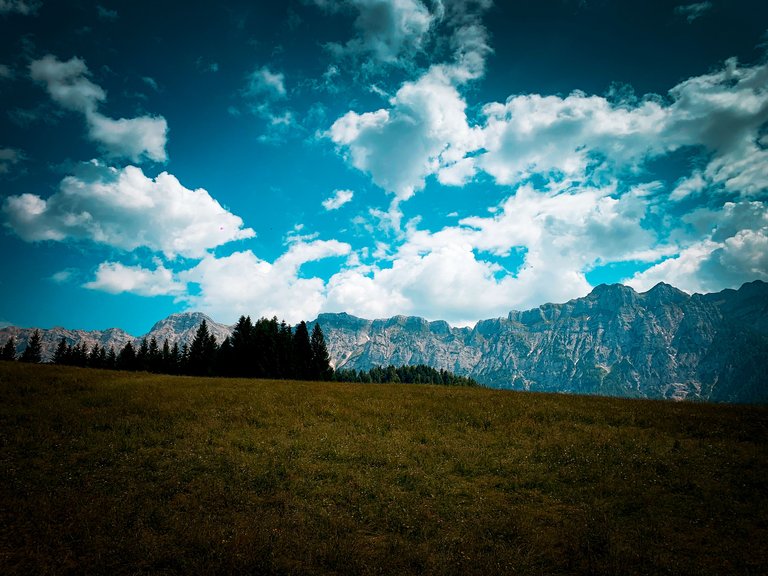 One of the highlights of my visit was the breathtaking view of the Dolomites, looming majestically in the distance. The jagged peaks stood out dramatically against the sky, their hues changing from soft pink to warm golden tones as the day progressed. It was as if the mountains were telling a story with their ever-changing appearance.
ITA
Uno dei momenti salienti della mia visita è stata la vista mozzafiato delle Dolomiti, che si staglia maestosa in lontananza. Le cime frastagliate si stagliavano drammaticamente contro il cielo, le loro sfumature cambiavano dal rosa tenue ai caldi toni dorati man mano che il giorno avanzava. Era come se le montagne raccontassero una storia con il loro aspetto sempre diverso.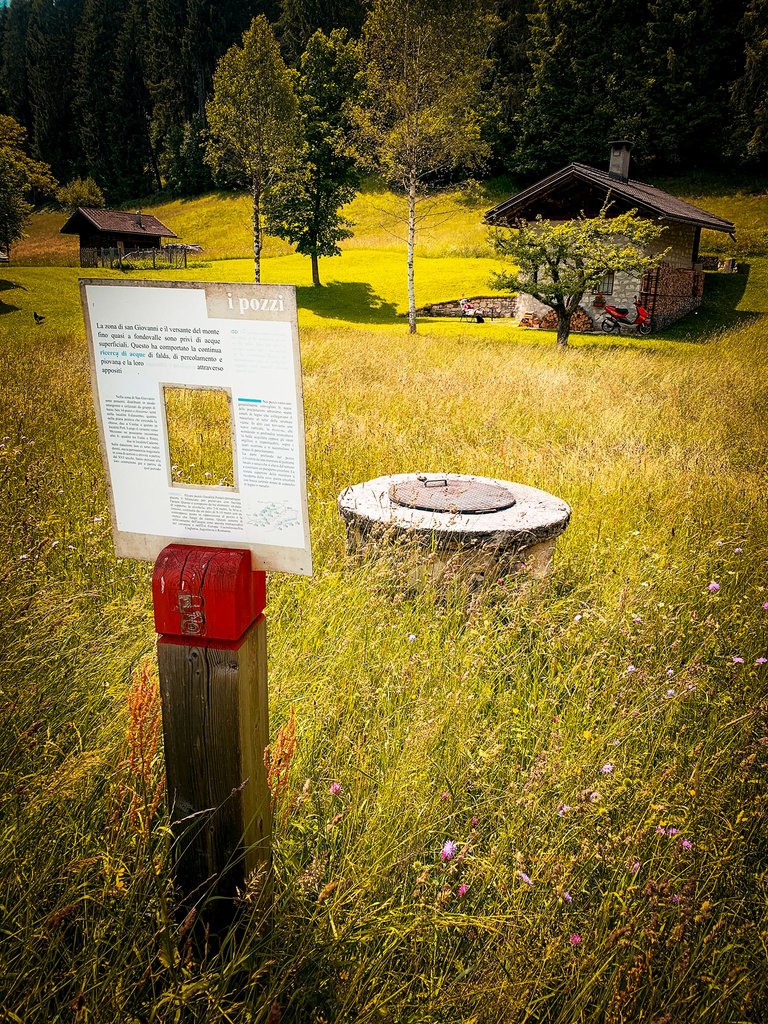 The whole area has no surface water, therefore the inhabitants had the need to collect water in wells.
There are 14 of them in the whole valley.
ITA
Tutta la zona è priva di acqua superficiale pertanto gli abitanti hanno avuto la necessità di raccogliere l'acqua nei pozzi.
Ne esistono ben 14 in tutta la valle.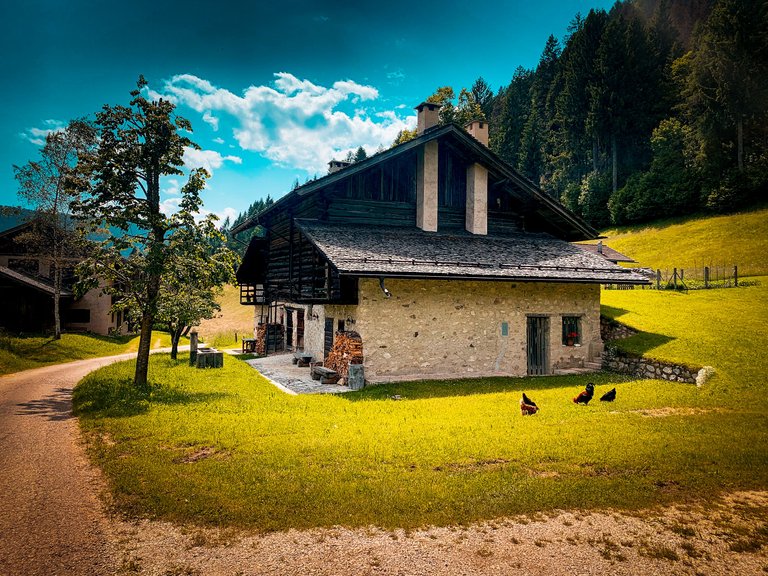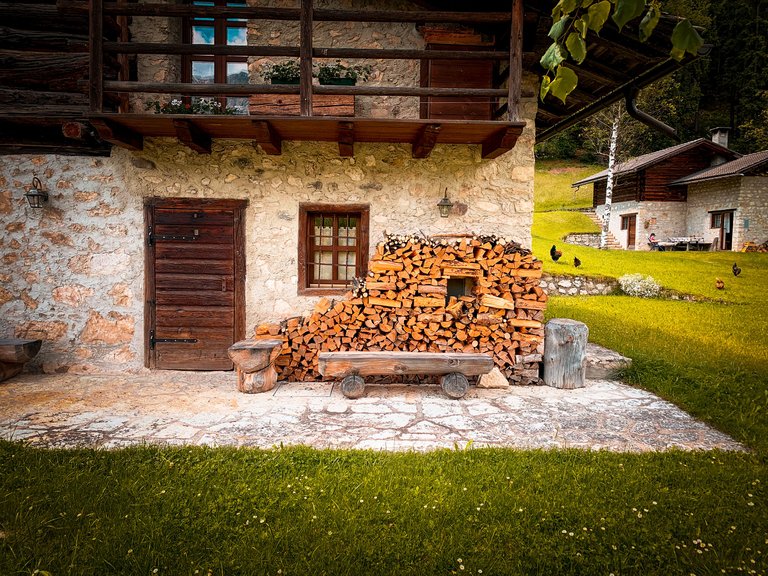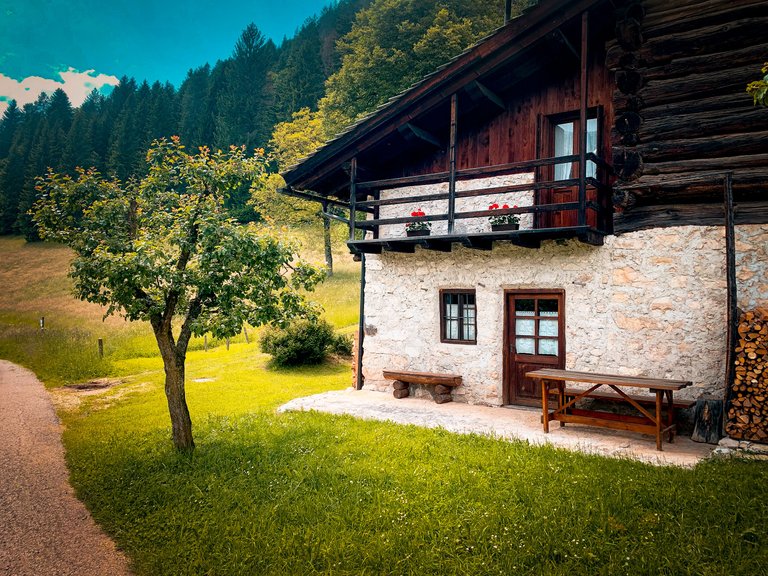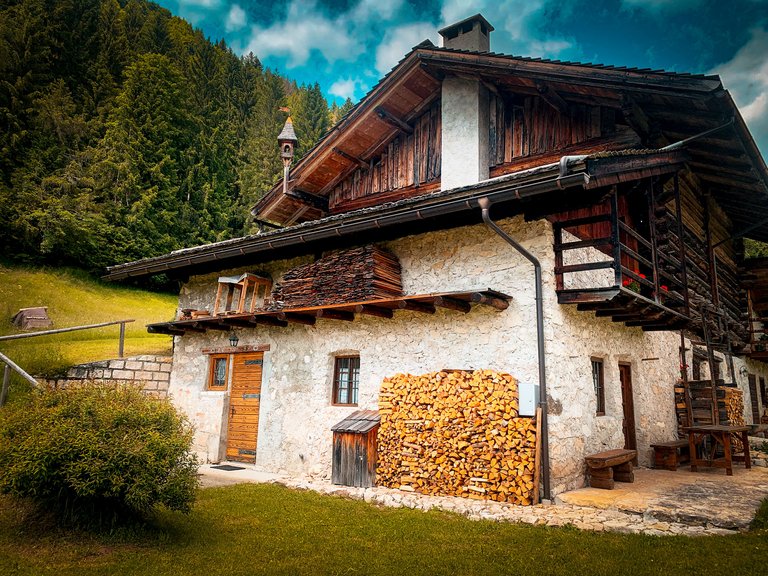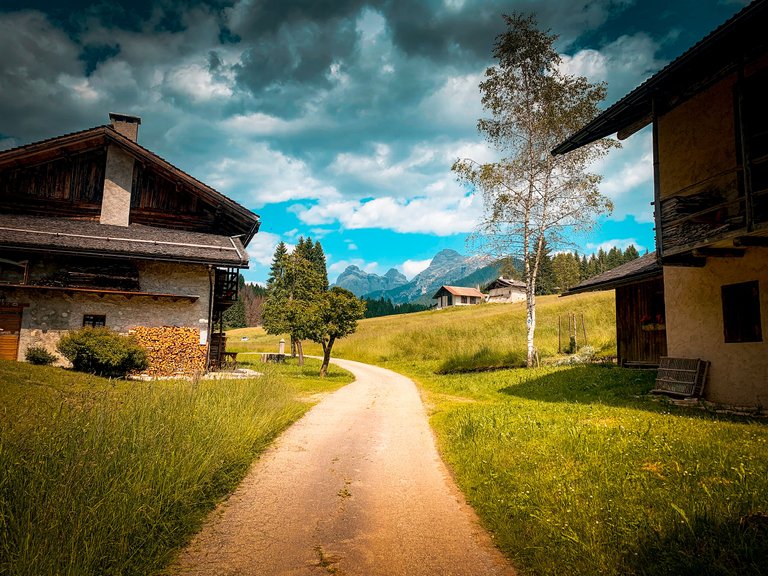 I took a leisurely stroll through the meadows, following well-marked trails that took me deeper into the heart of this natural wonderland. The tranquility of the surroundings was broken only by the soft rustle of leaves and the occasional chirping of birds.
ITA
Ho fatto una piacevole passeggiata attraverso i prati, seguendo sentieri ben segnalati che mi hanno portato più in profondità nel cuore di questo paese delle meraviglie naturali. La tranquillità dei dintorni era interrotta solo dal dolce fruscio delle foglie e dal cinguettio occasionale degli uccelli.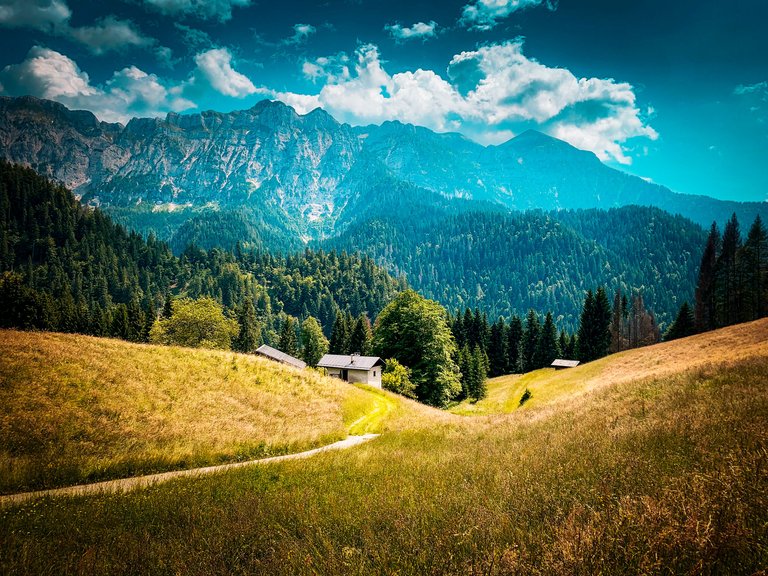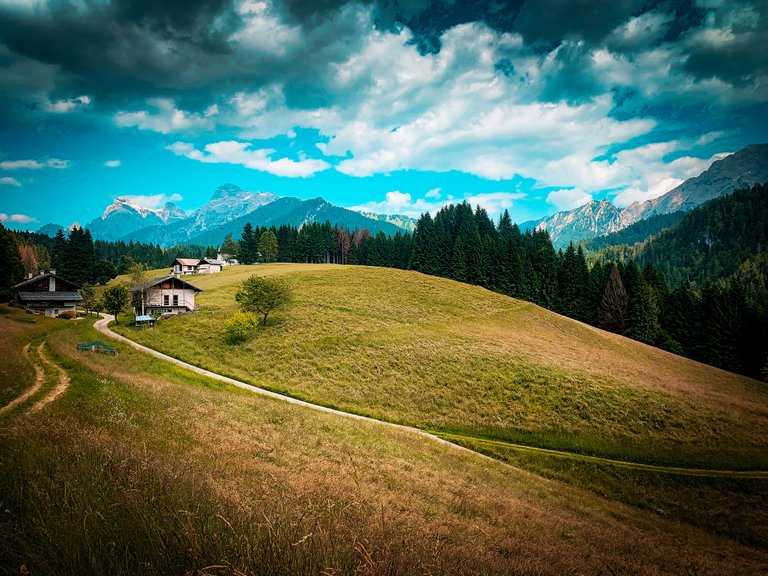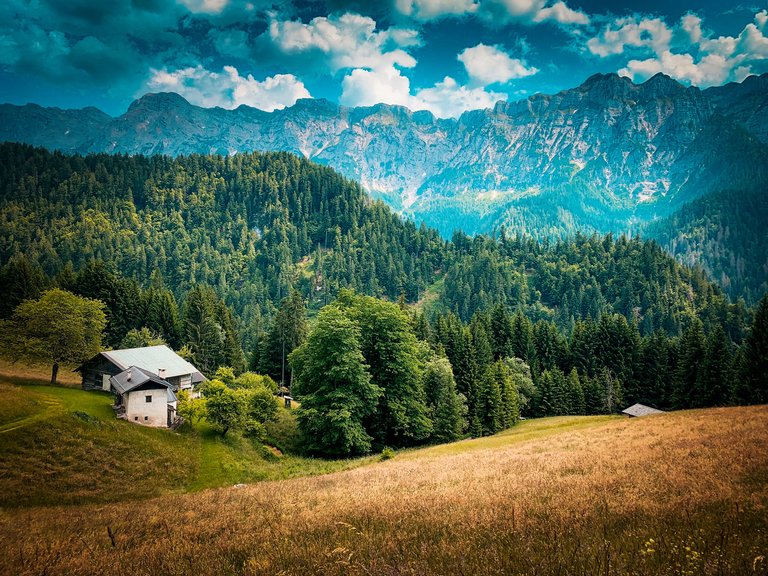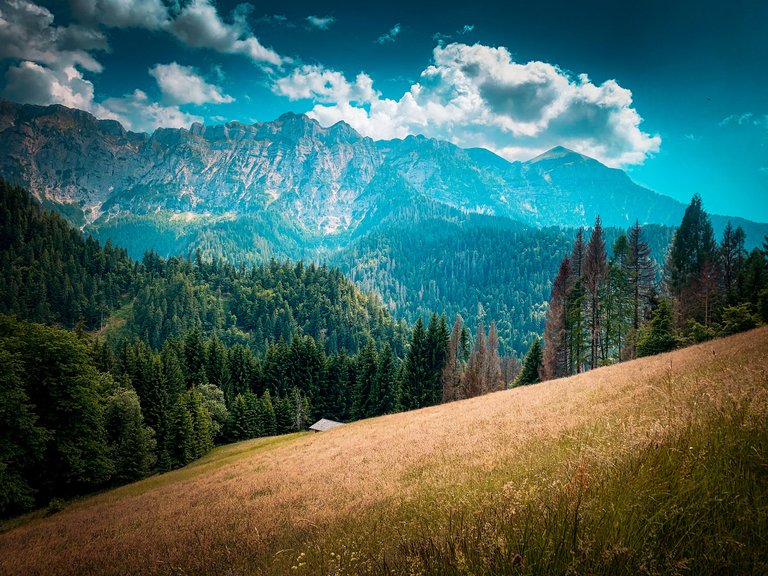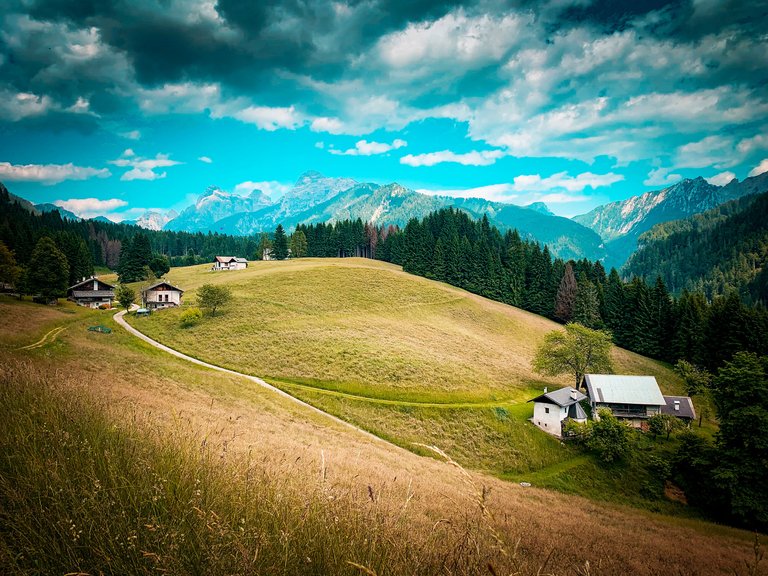 The path I had chosen then led me to a shadier area in a fir forest.
It must be a little frequented area because I have not found a soul.
ITA
Il sentiero che avevo scelto mi ha poi condotto in una zona più ombreggiata dentro un bosco di abeti.
Dev'essere una zona poco frequentata perchè non ho trovato anima viva.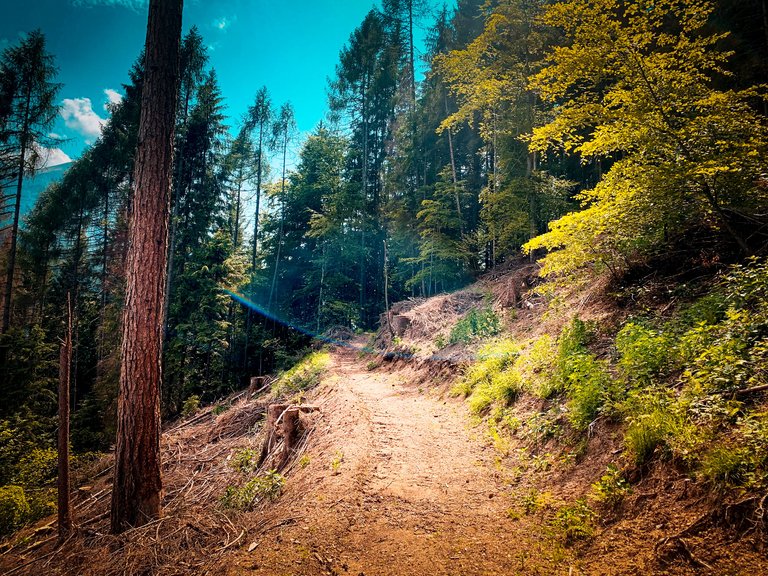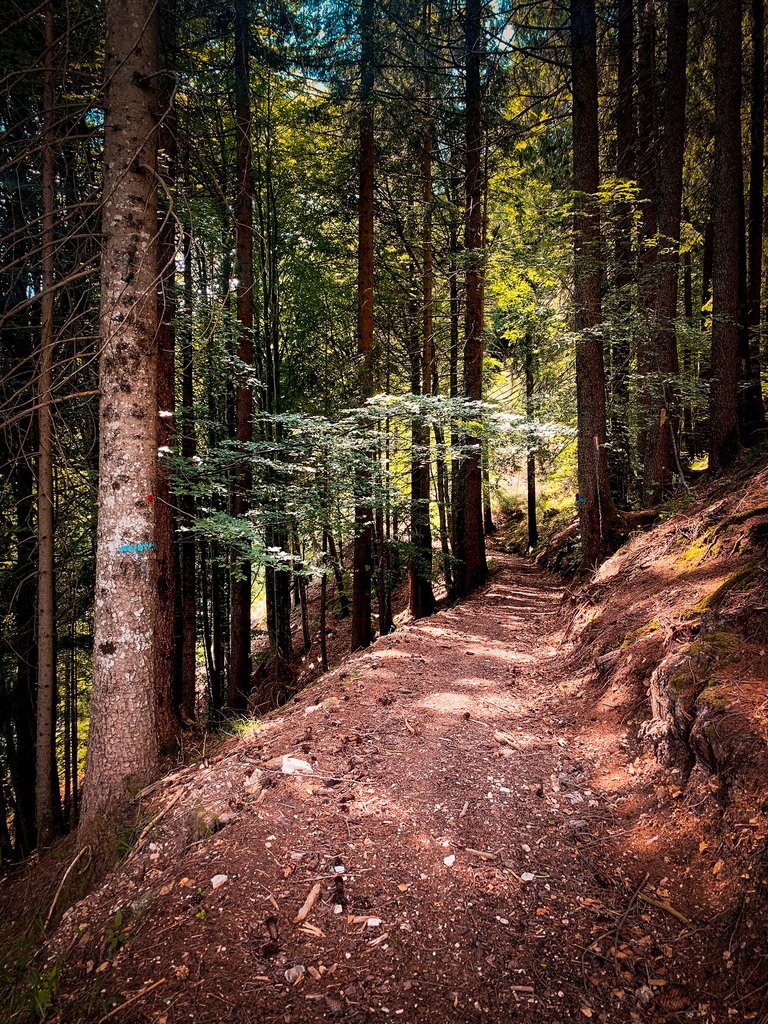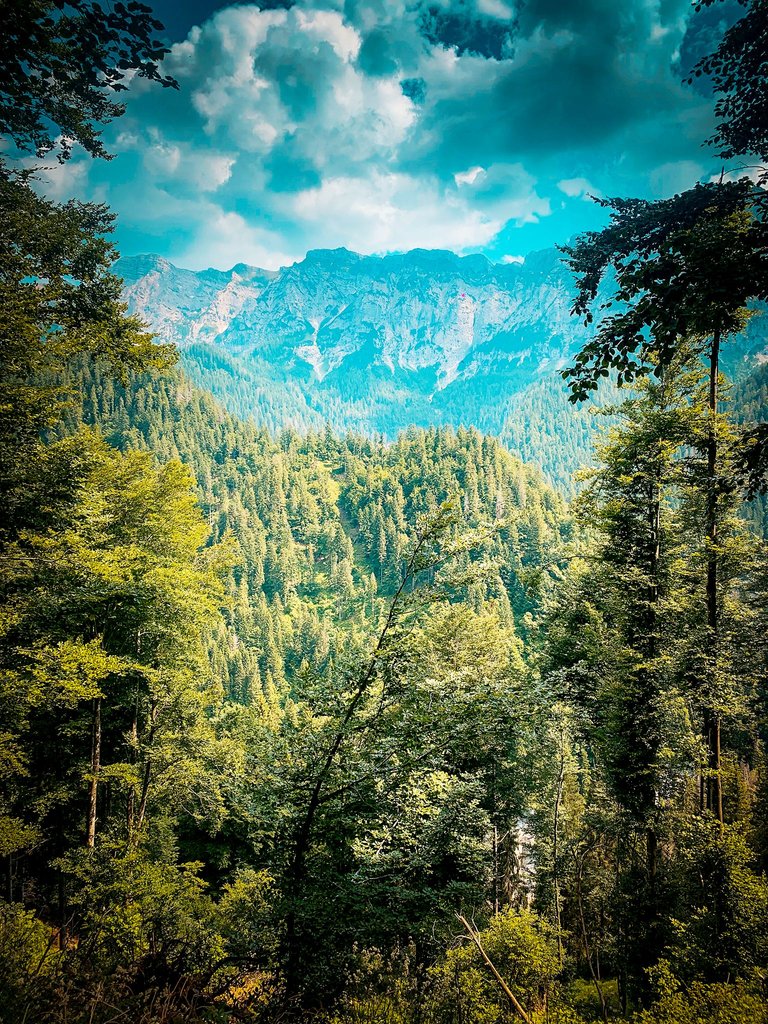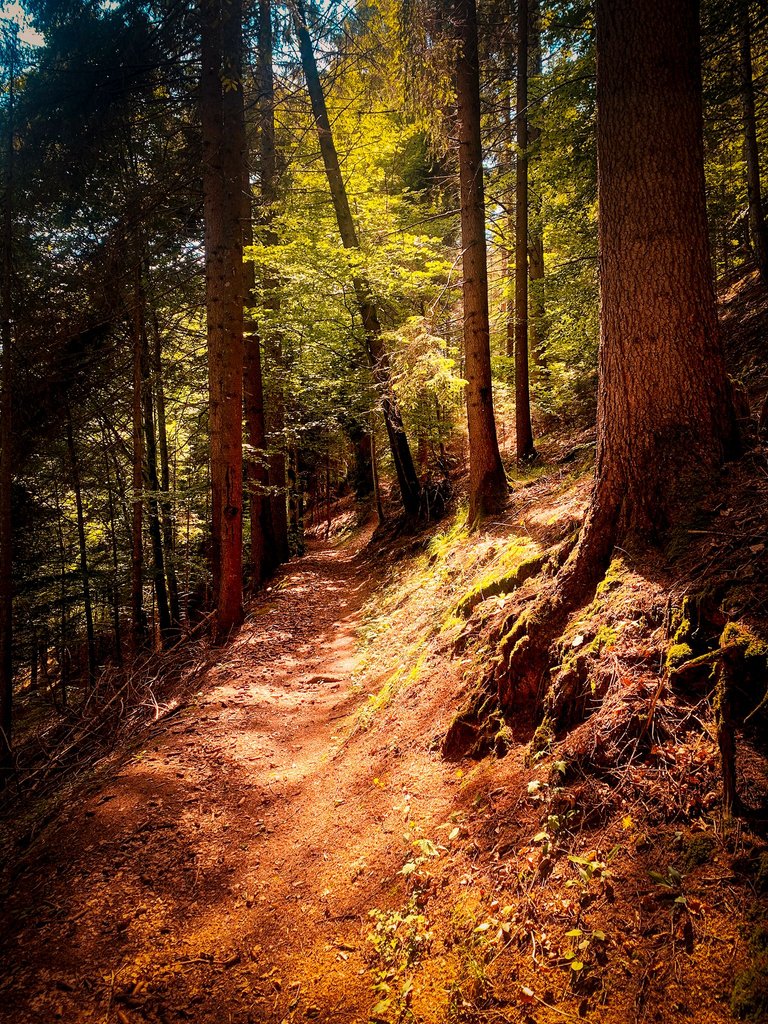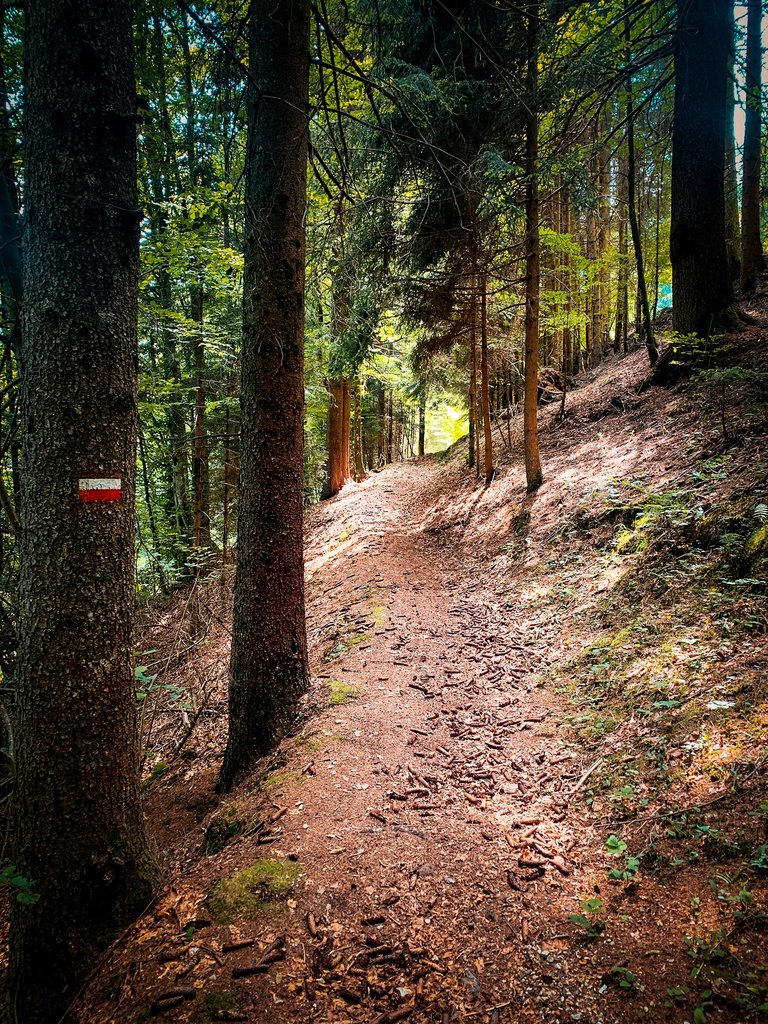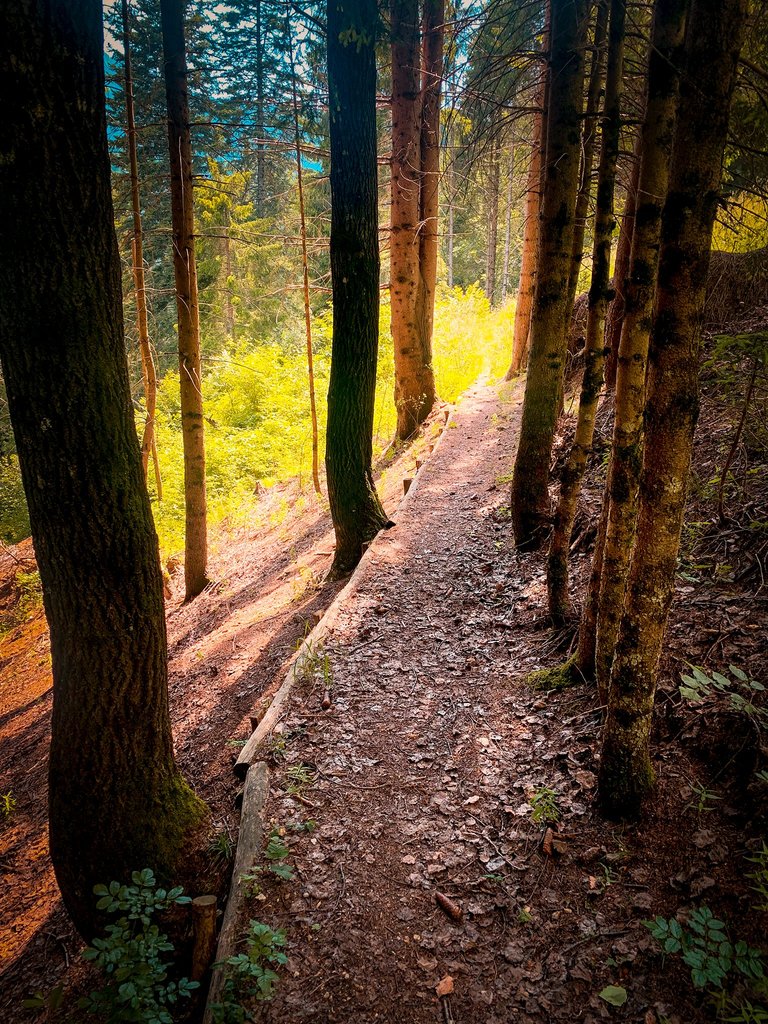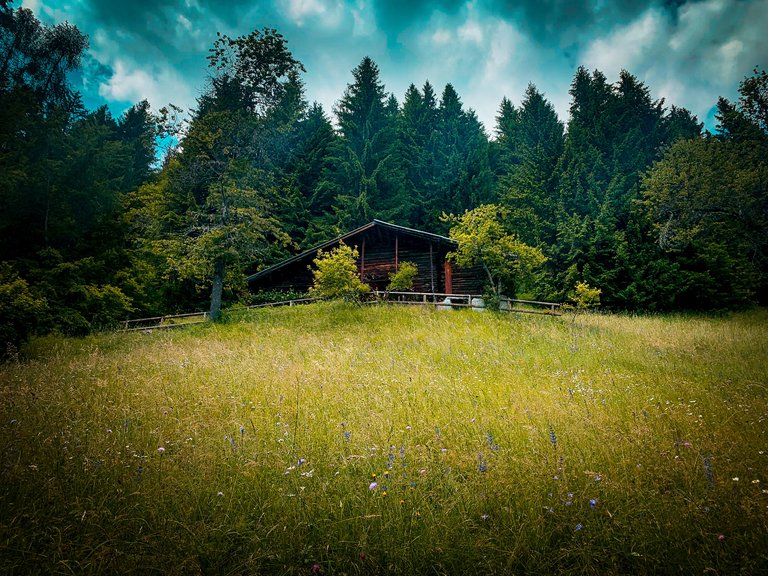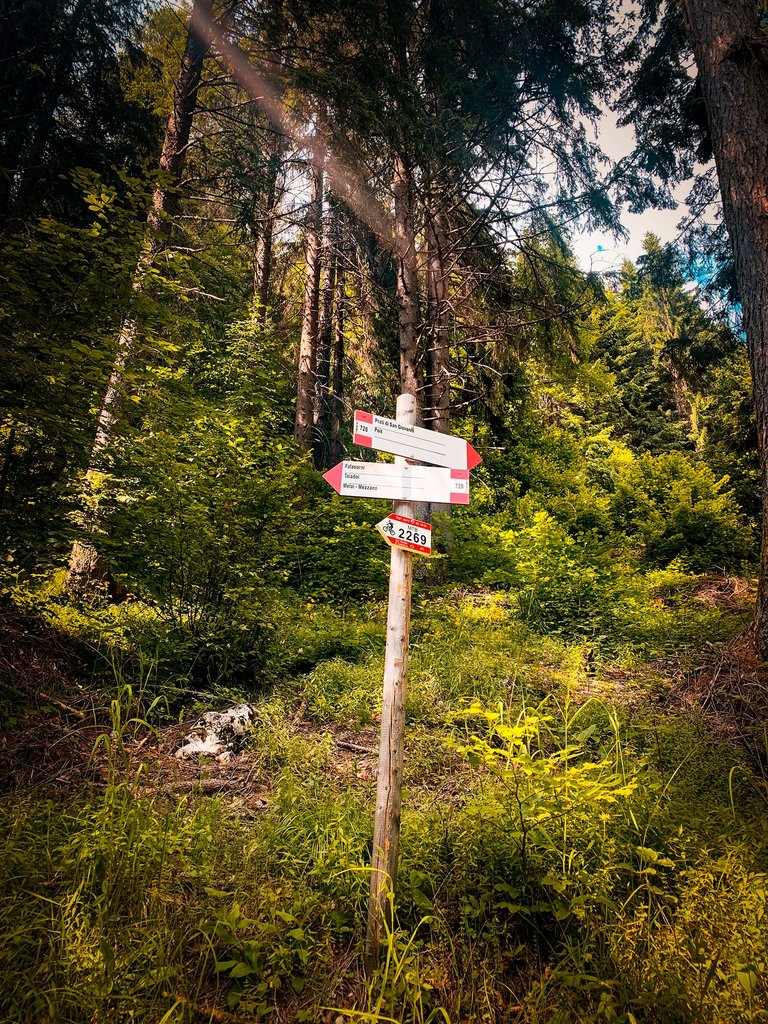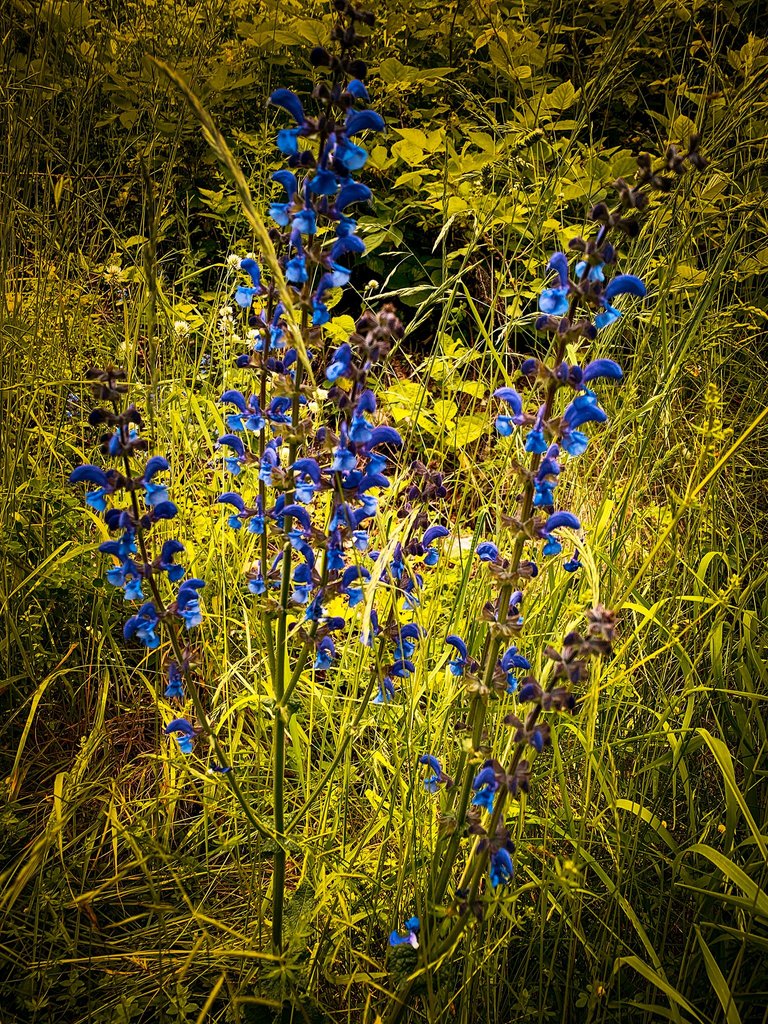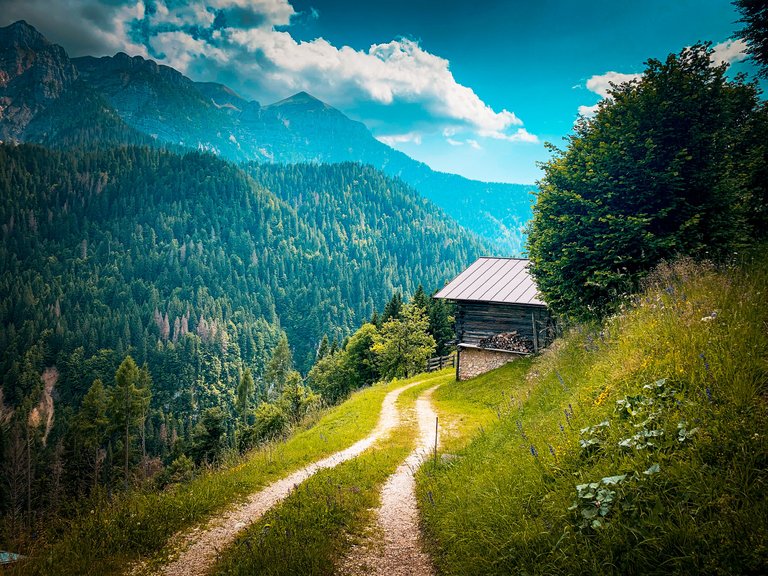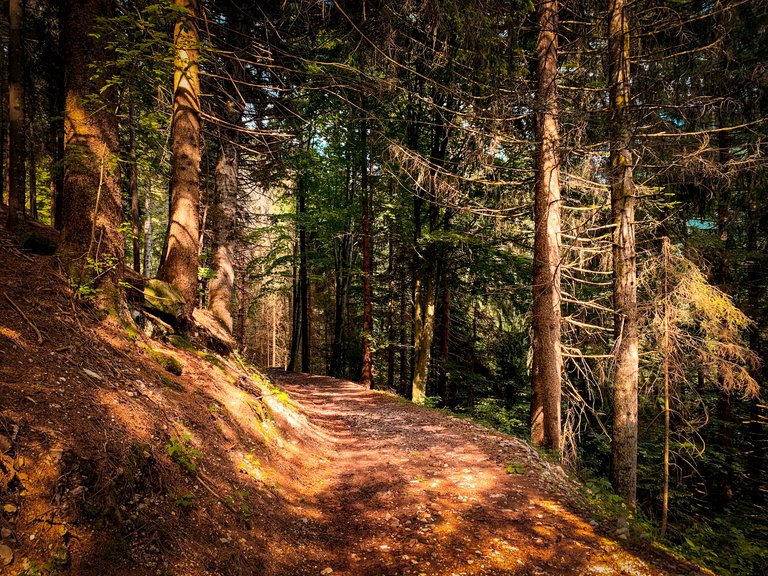 Thanks to a smartphone app I can consult the map of the place at any time, this has allowed me to plan the ring route.
ITA
Grazie ad un app dell'smartphone posso consultare in ogni momento la cartina del posto, questo mi ha permesso di pianificare il percorso ad anello.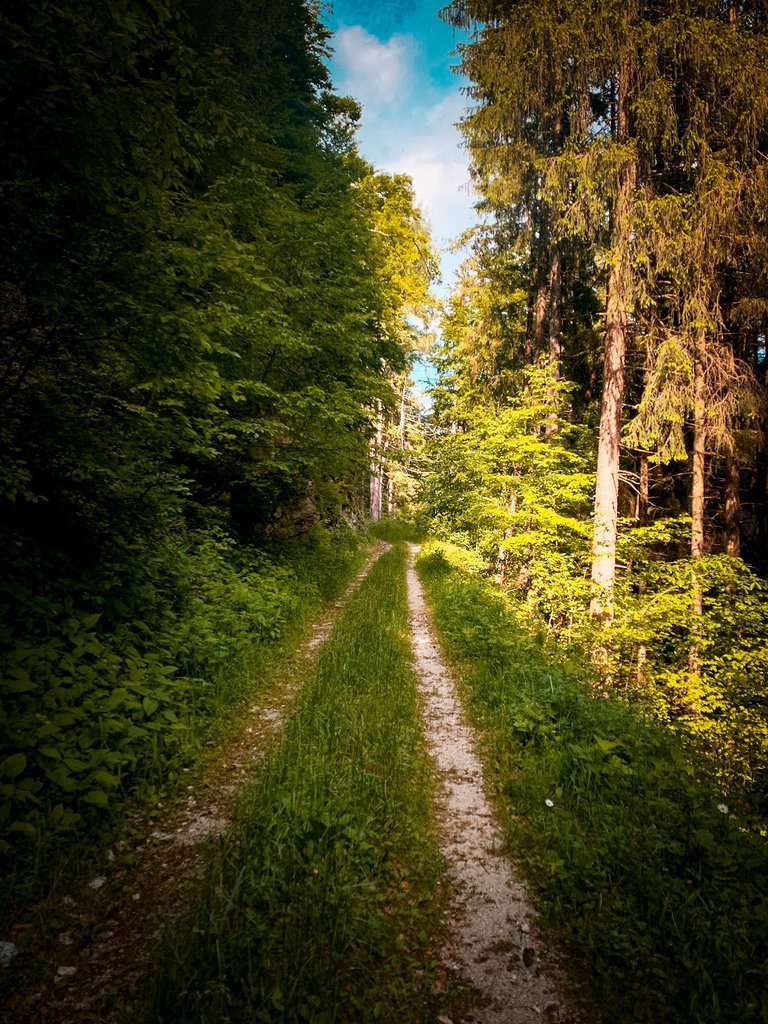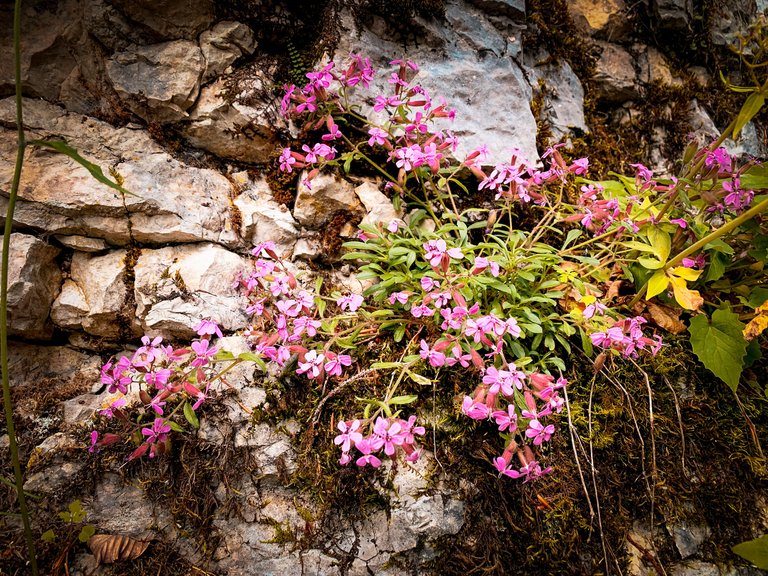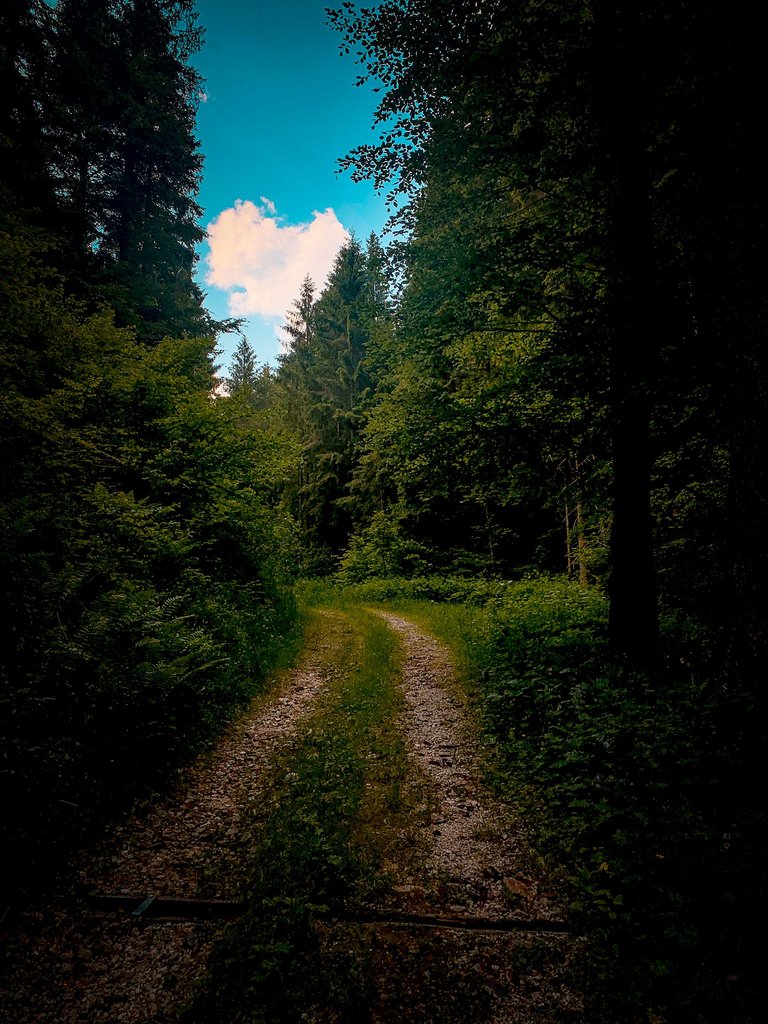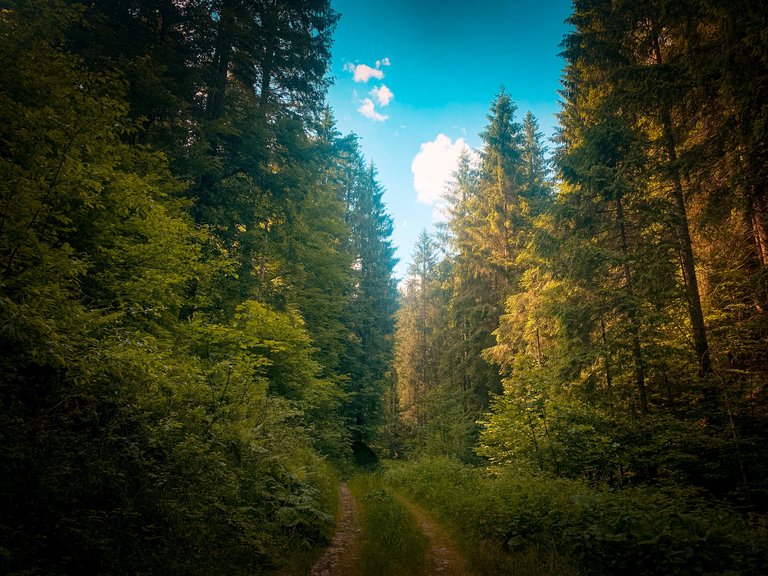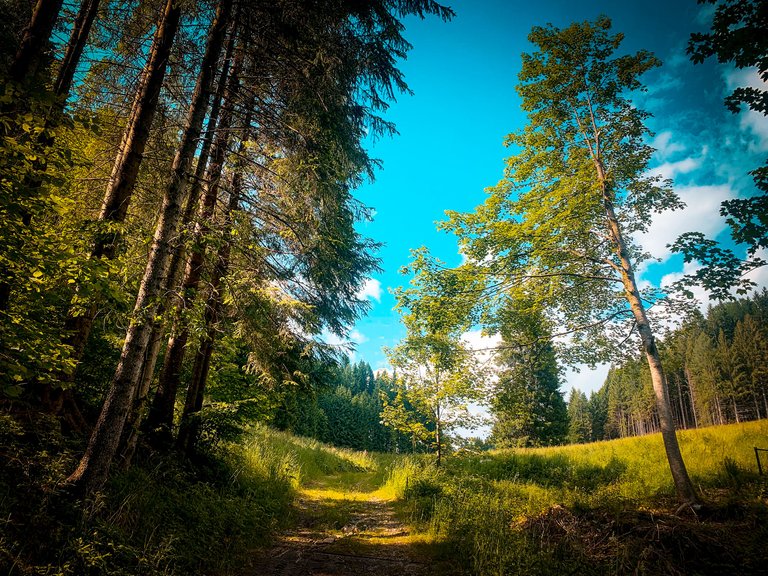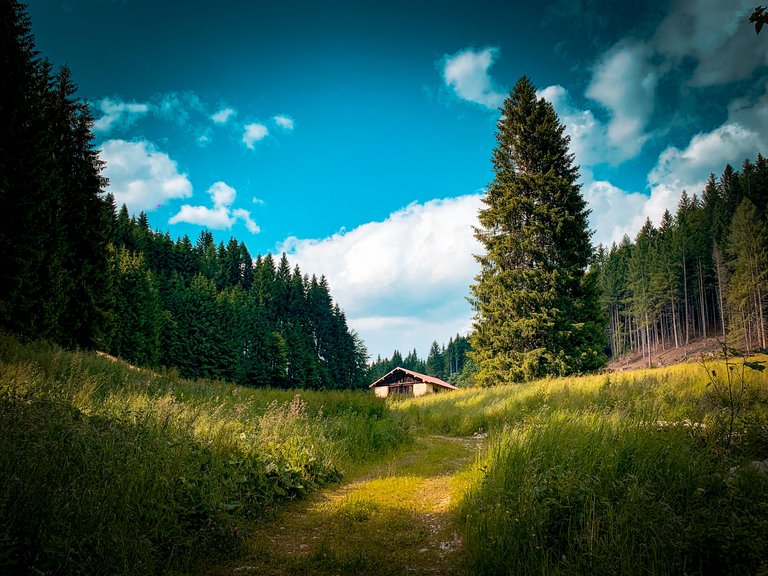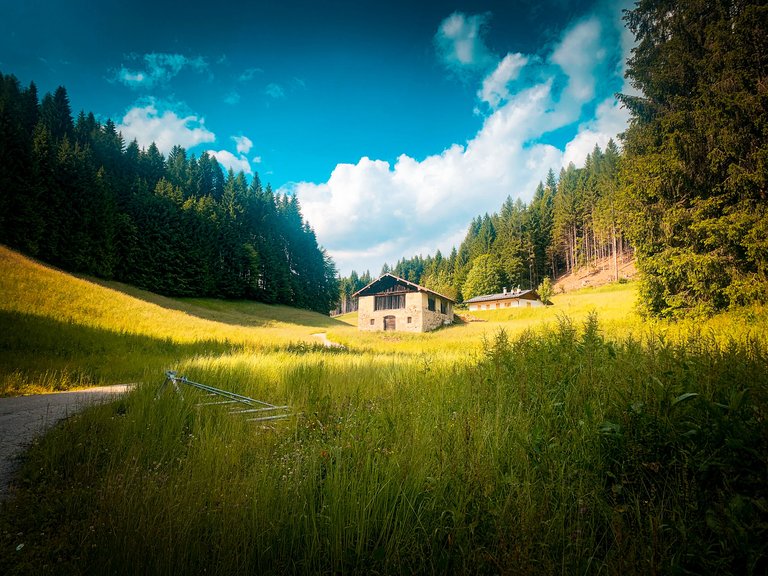 My visit to the Prati di San Giovanni in Primiero was an unforgettable experience that left me speechless for the wonders that nature and history can offer.
ITA
La mia visita ai Prati di San Giovanni in Primiero è stata un'esperienza indimenticabile che mi ha lasciato a bocca aperta per le meraviglie che la natura e la storia possono offrire.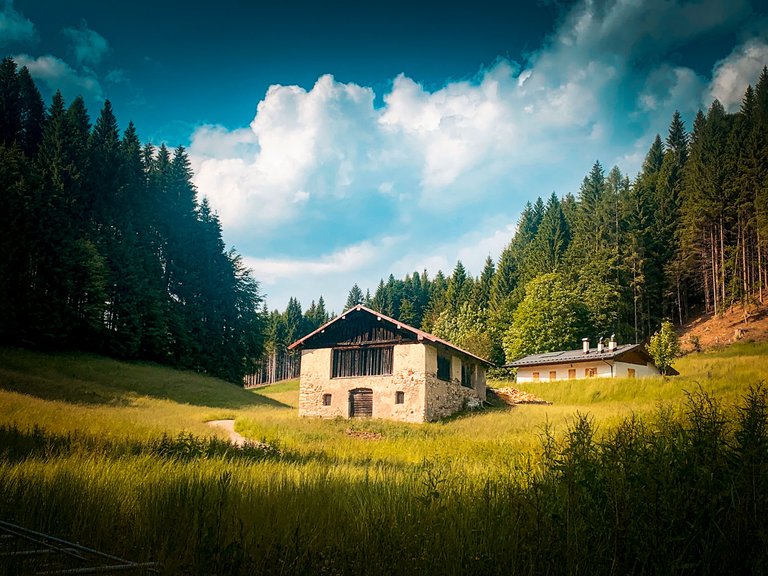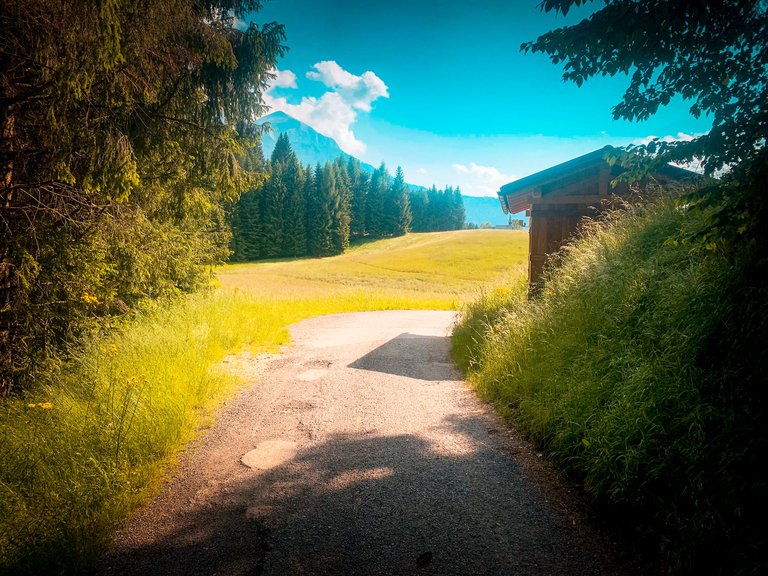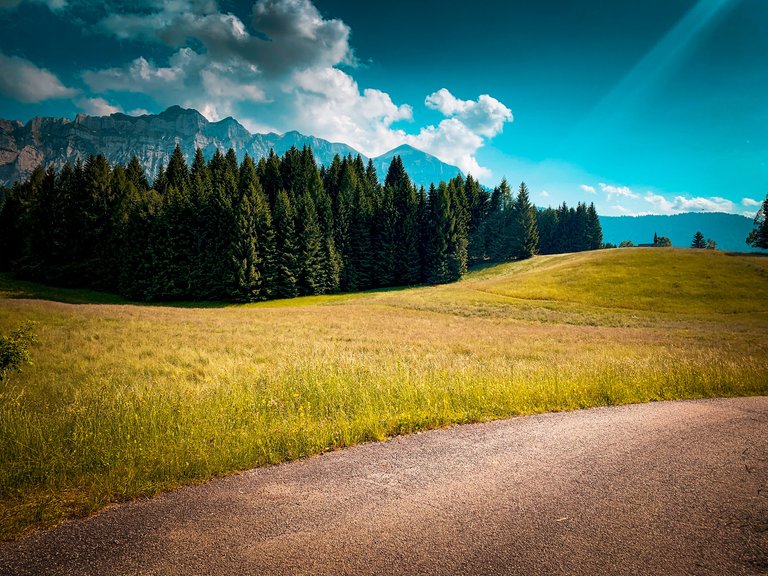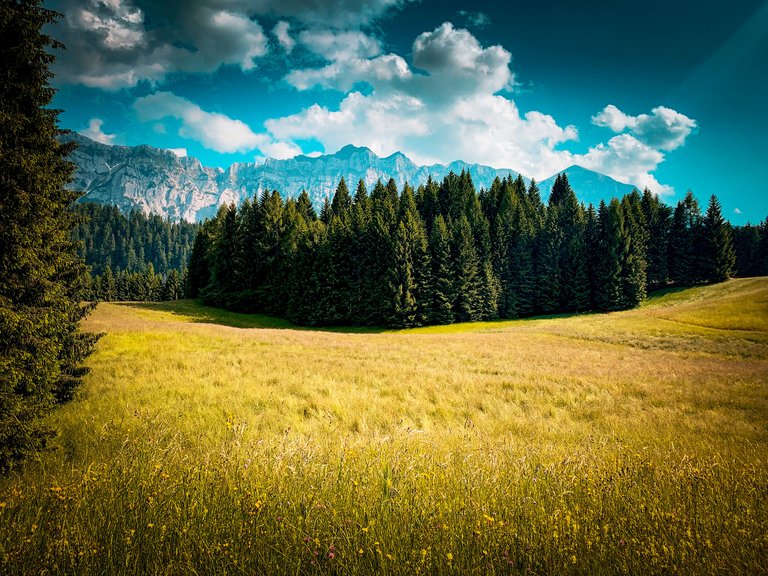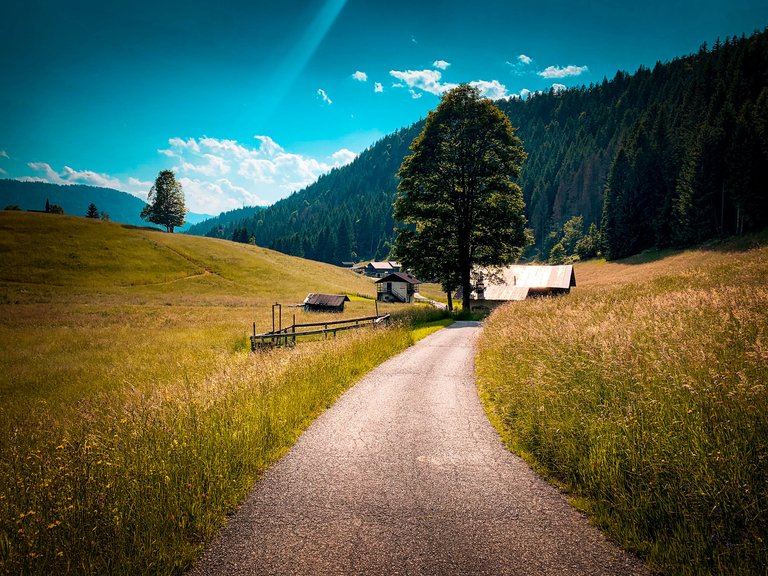 The combination of stunning landscapes and a has created a truly magical experience.
ITA
La combinazione di paesaggi mozzafiato e un ha creato un'esperienza davvera magica.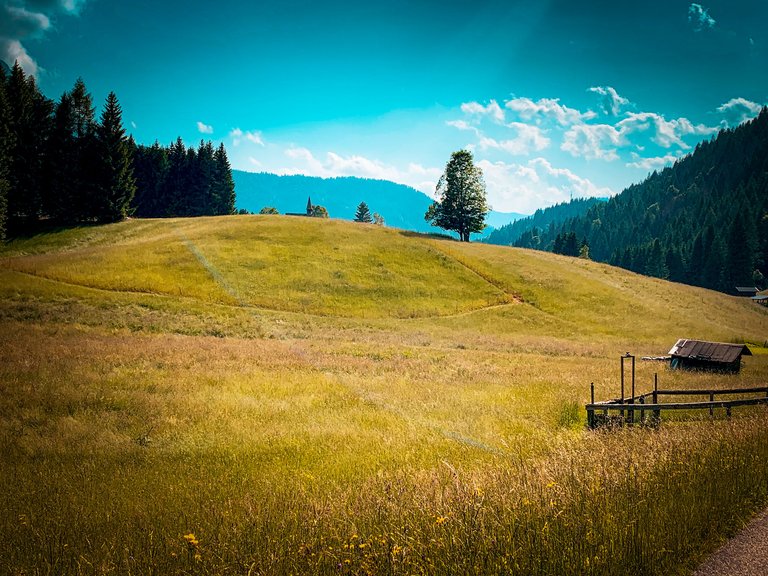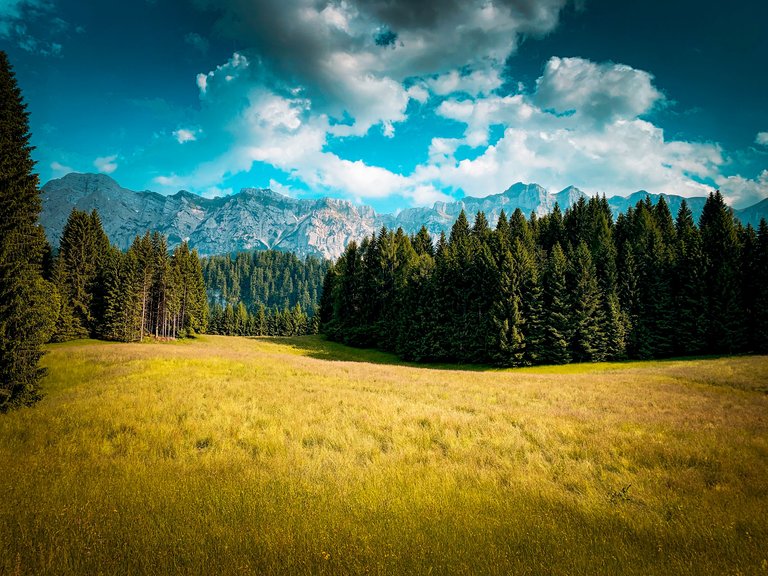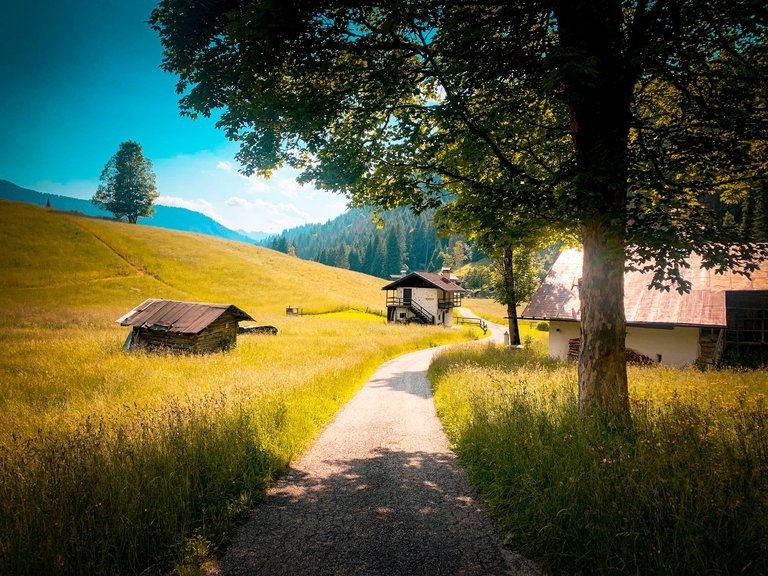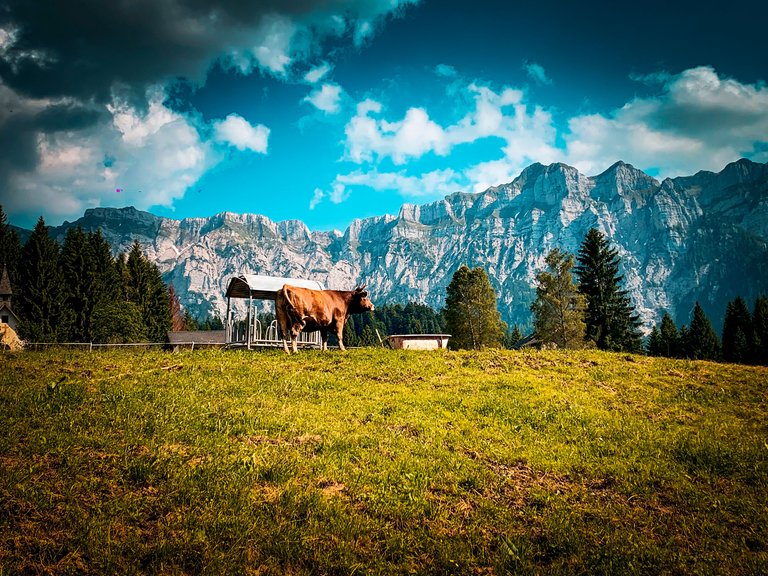 I will definitely come back to explore these areas that still have a lot to offer.
ITA
Sicuramente tornerò ad esplorare queste zone che hanno ancora molto da offrire.
---
---