Excursion to Corlo Lake - Province of Belluno - Discovering Italy with alequandro!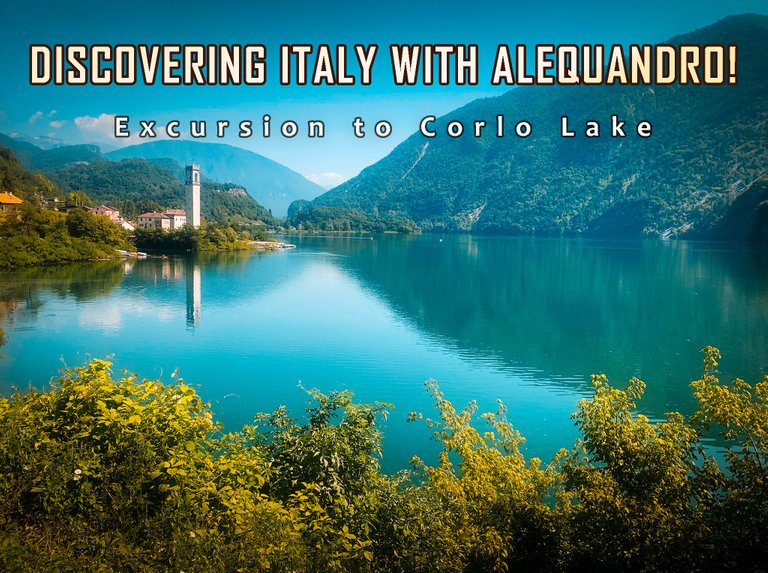 Goodmorning everyone!
Today we are in the province of Belluno, precisely at Lake Corlo, a beautiful place that I visited on a couple of occasions and that I thought I'd also show my brother who kept me company on this excursion.
ITA
Buongiorno a tutti!
Oggi siamo in provincia di Belluno, precisamente al Lago di Corlo, un bellissimo posto che ho visitato in un paio di occasioni e che ho pensato di mostrare anche a mio fratello che mi ha fatto compagnia in questa escursione.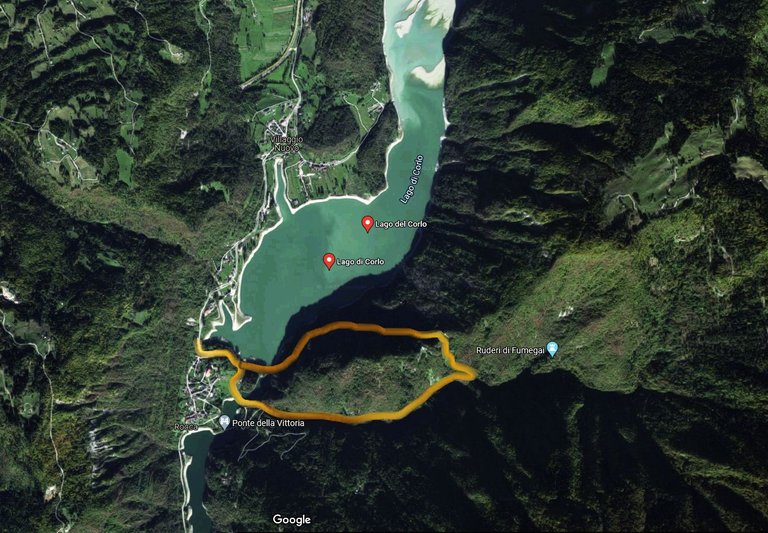 I already knew the initial part of the excursion, so I went without fail along a very beautiful and scenic path that I was sure my brother would like.
ITA
La parte iniziale dell'escursione la conoscevo già, così sono andato a colpo sicuro percorrendo un sentiero molto bello e panoramico che ero sicuro sarebbe piaciuto a mio fratello.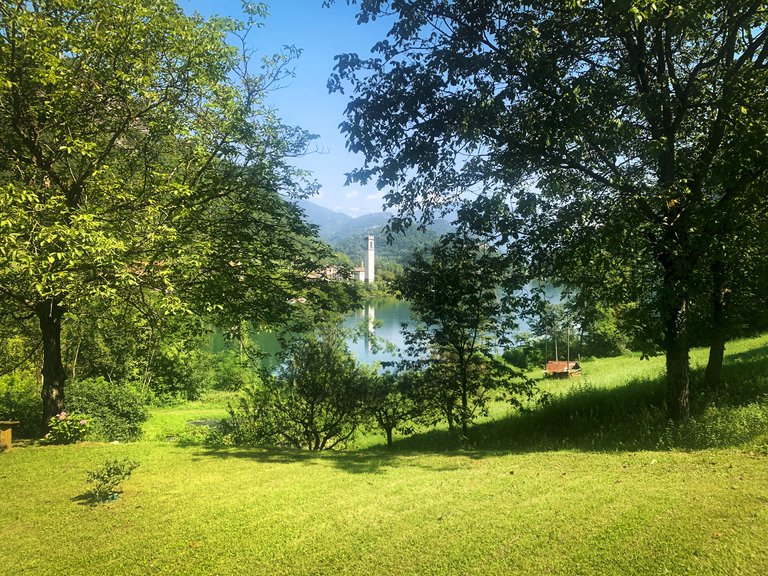 The first section is on asphalt, but there are few cars so you can walk in peace.
ITA
Il primo tratto è su asfalto, ma ci sono poche auto quindi si cammina in tutta tranquillità.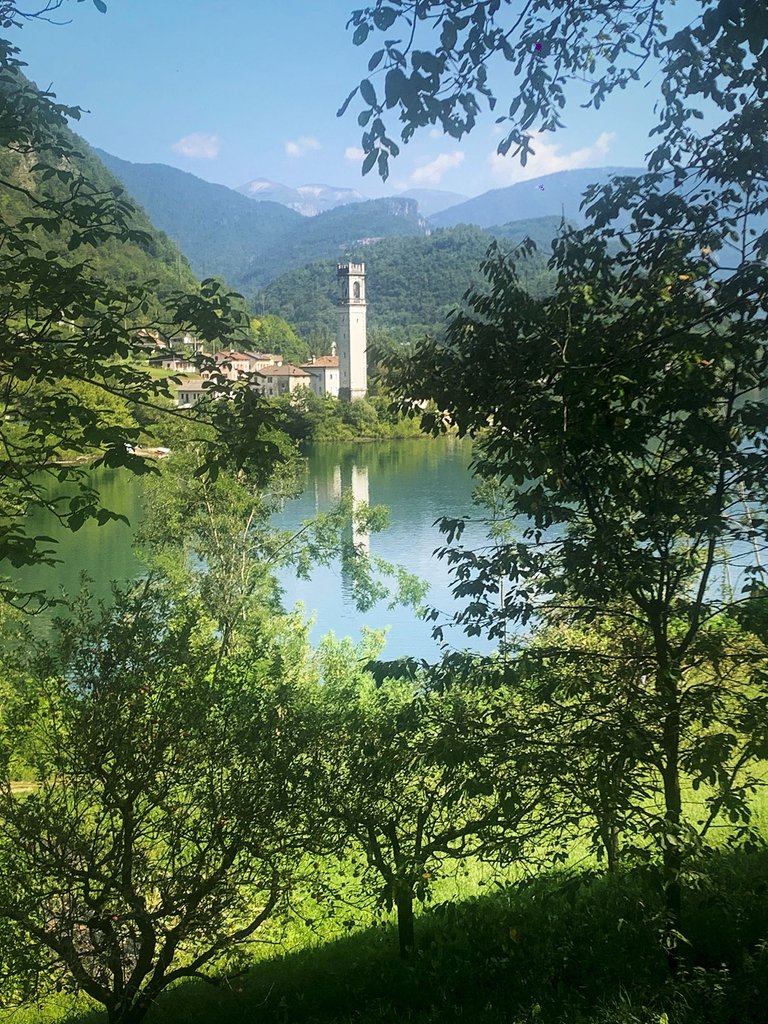 Characteristic is the isolated bell tower, it belonged to the old church which was demolished to make room for the reservoir of the lake.
The new church which is about half a kilometer away has no bell tower in fact this bell tower is still functioning today.
ITA
Caratteristico è il campanile isolato, apparteneva alla chiesa vecchia che è fu demolita per dare spazio all'invaso del lago.
La nuova chiesa che dista a circa mezzo chilometro è senza campanile infatti questo campanile è tutt'ora funzionante.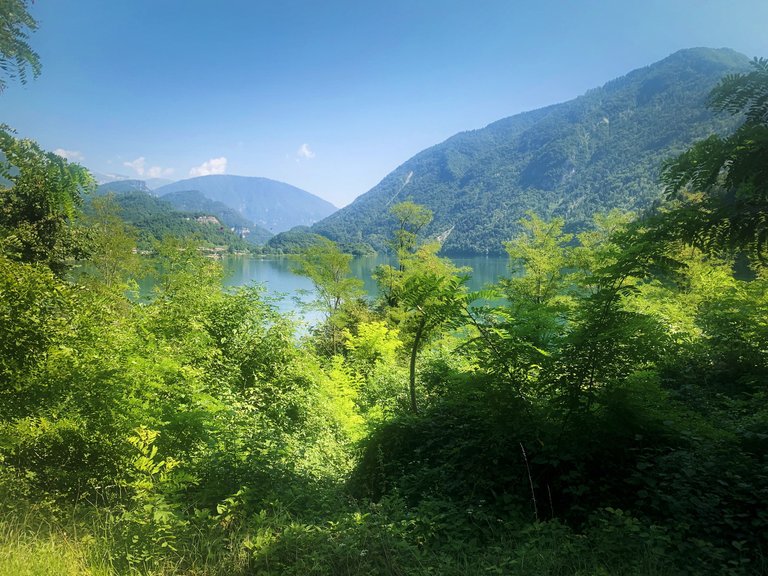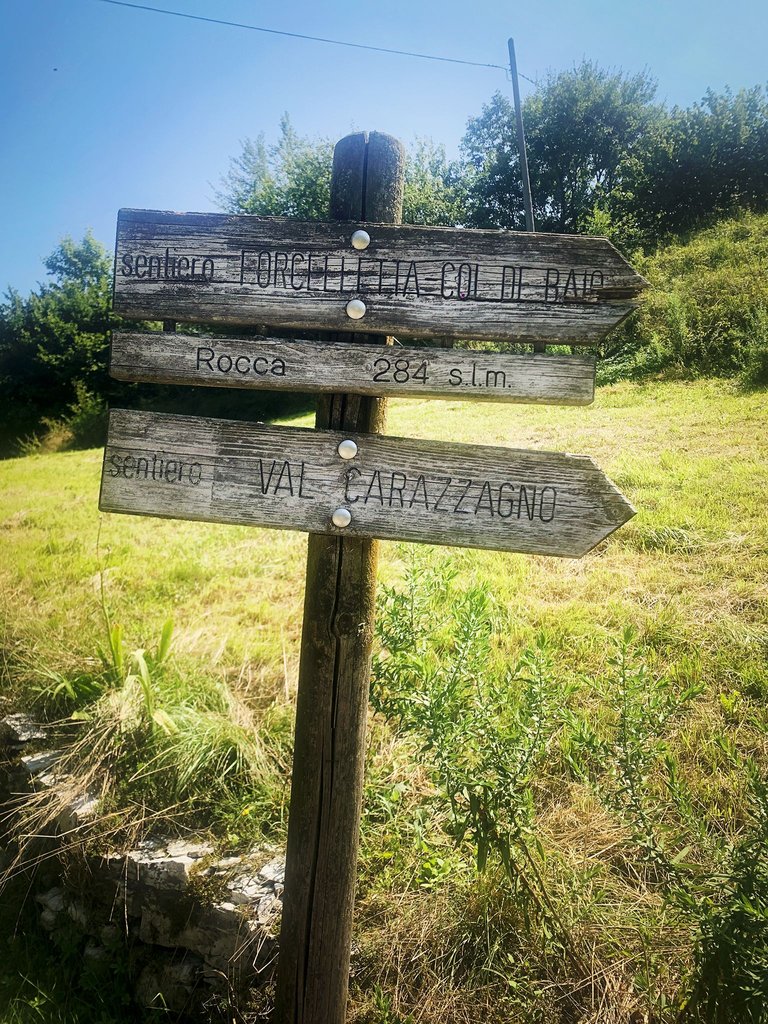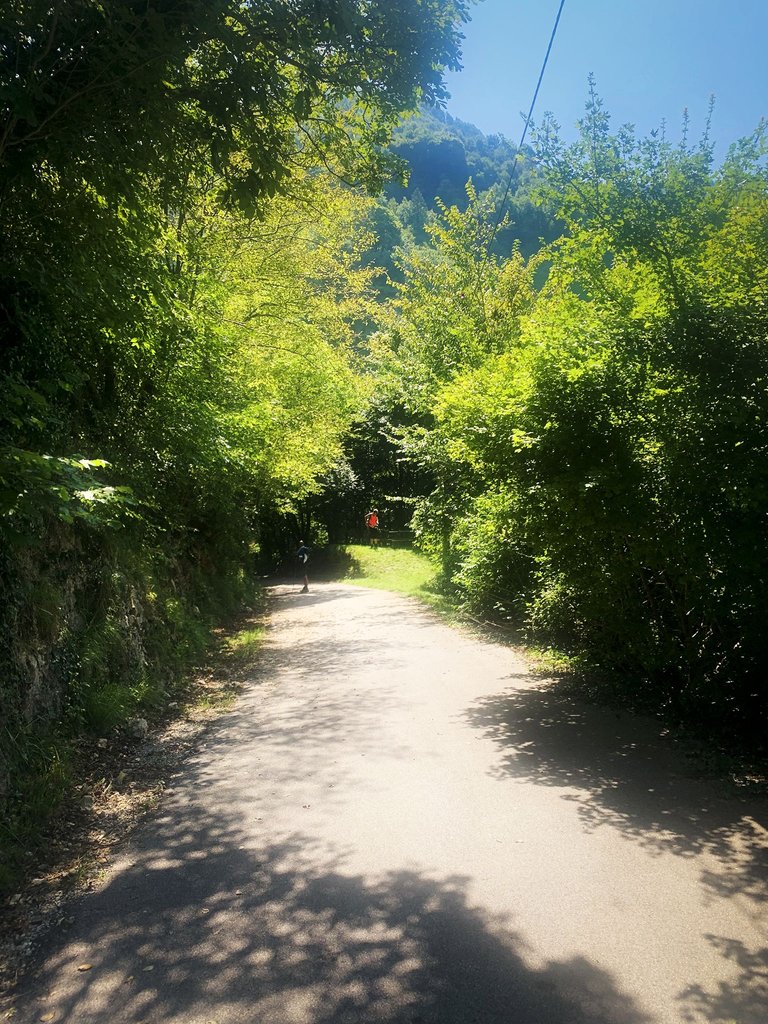 After a few minutes you arrive at the Ponte della Vittoria, built in 1926 and a really good spot for some photos on the lake.
ITA
Dopo pochi minuti si arriva al ponte della Vittoria, realizzato nel 1926 e un punto davvero otimo per qualche foto sul lago.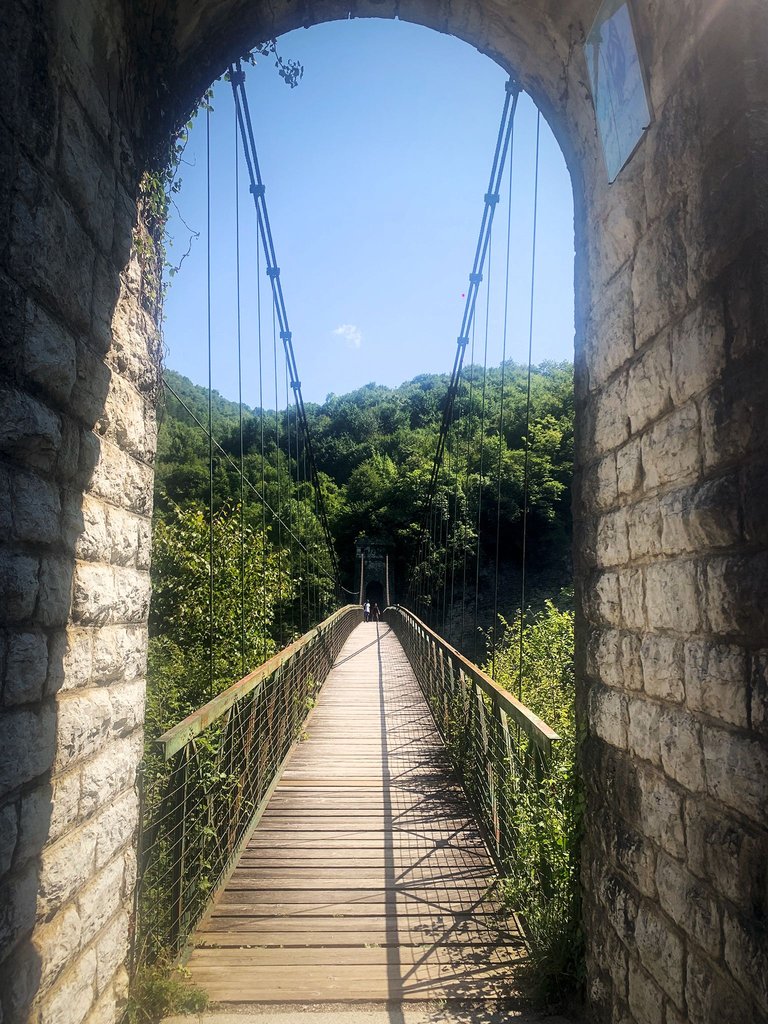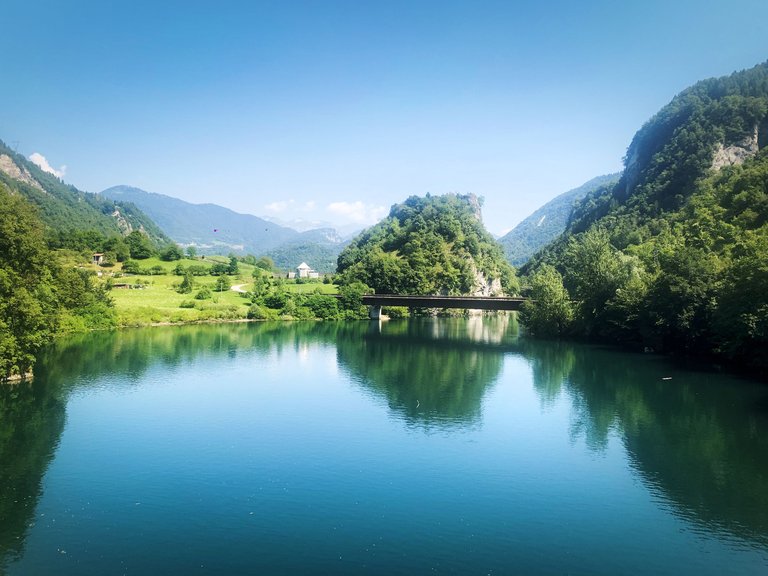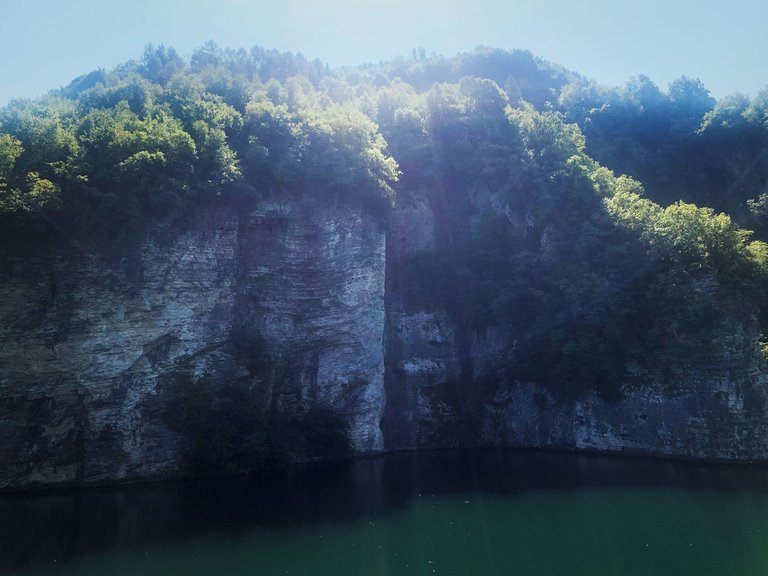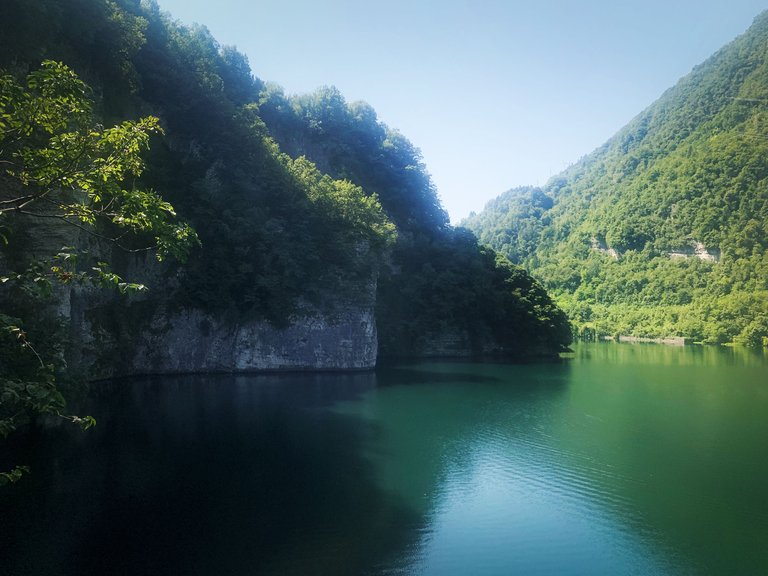 Subsequently, the path is a little uphill and gets deeper and deeper into the vegetation.
ITA
Successivamente il sentiero è un po' in salita e si infila sempre più nella vegetazione.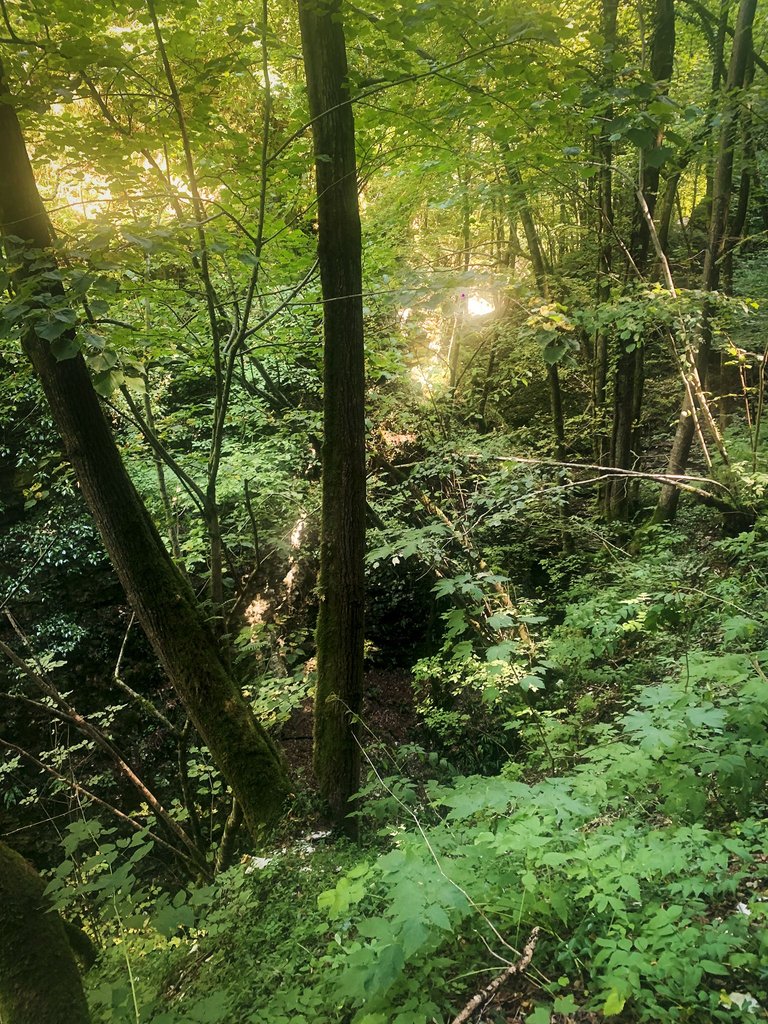 The beauty of this stretch is the presence of a stream that flows between the rocks and the vegetation.
ITA
Il bello di questo tratto è la presenza di un torrente che scorre tra le rocce e la vegetazione.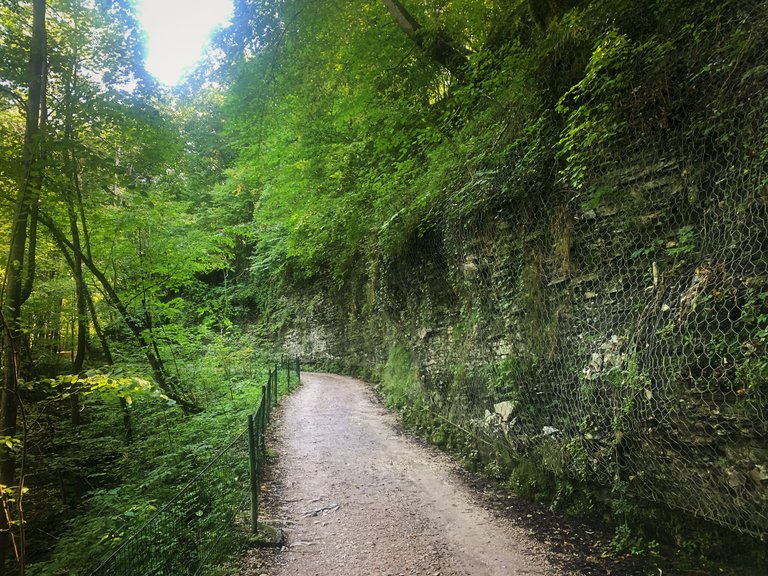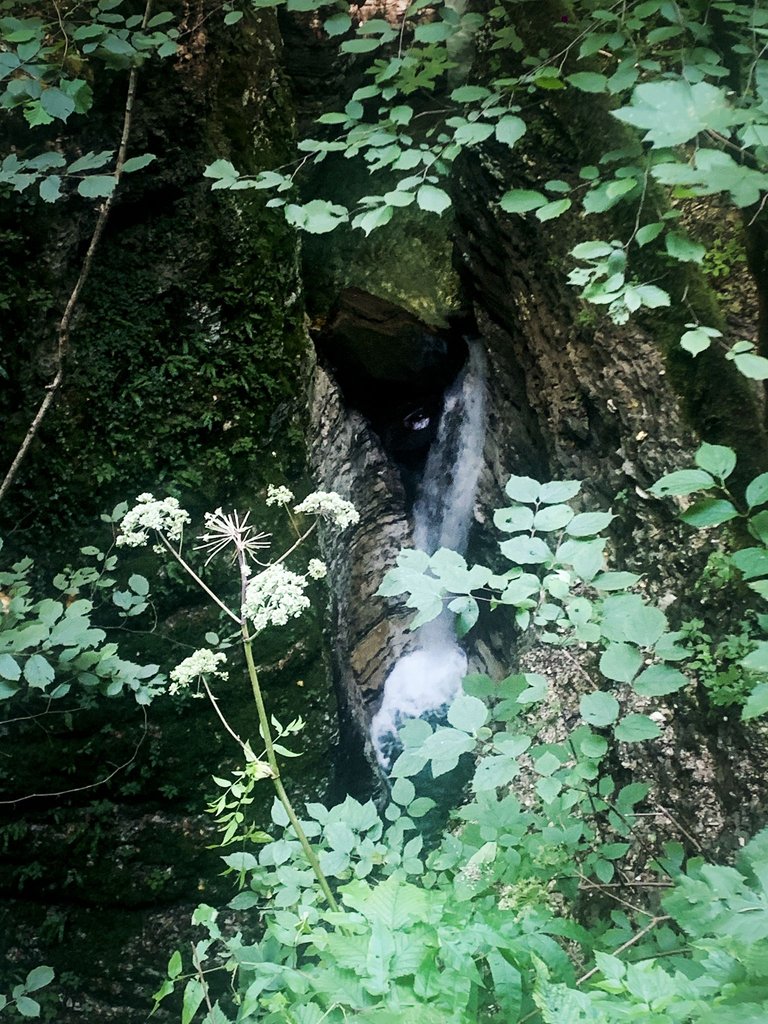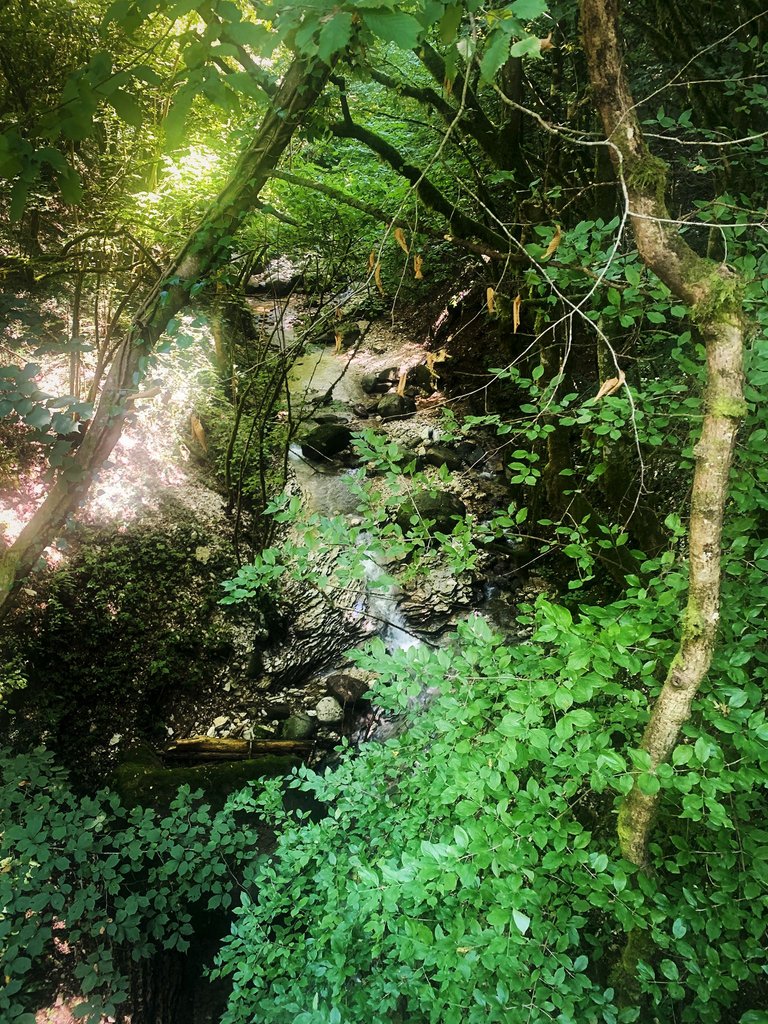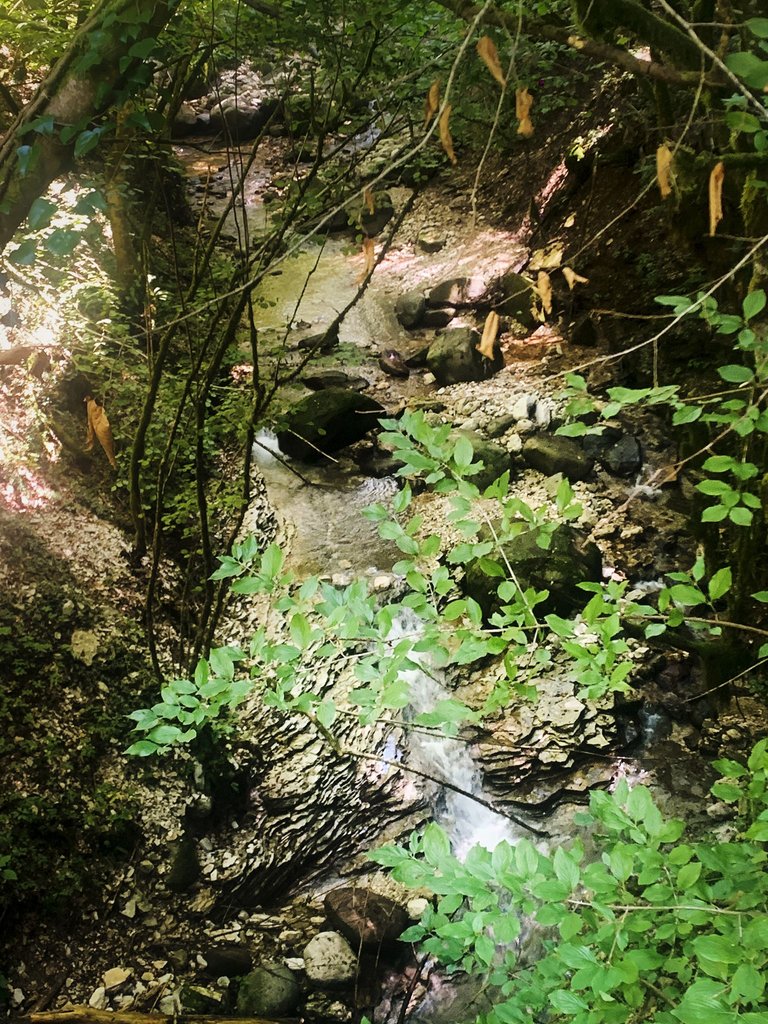 Step by step, you rise in altitude, you come out of the dense vegetation and the view towards the surrounding landscape begins to open up.
ITA
Passo dopo passo, ci si alza di quota, si esce dalla fitta vegetazione e comincia ad aprirsi la visuale verso il paesaggio circostante.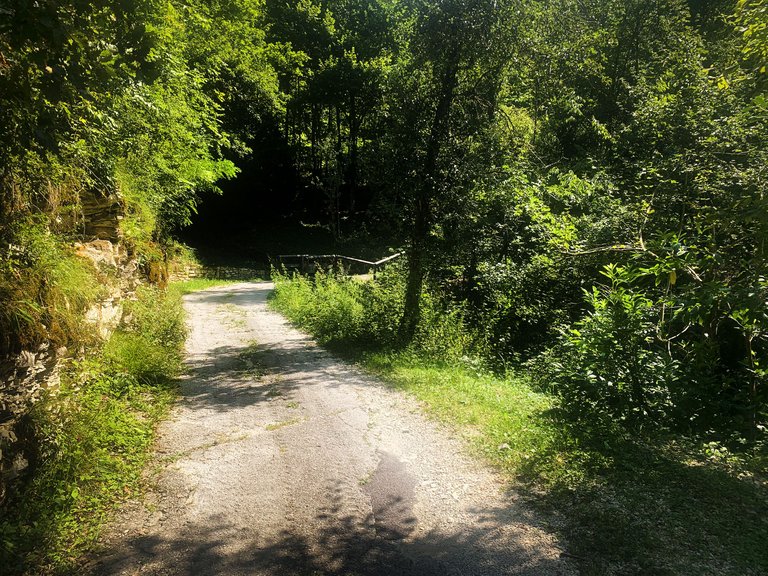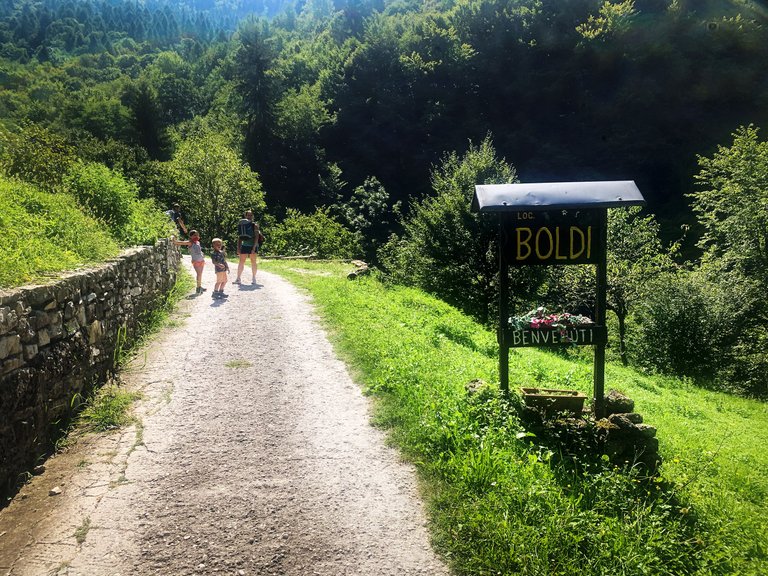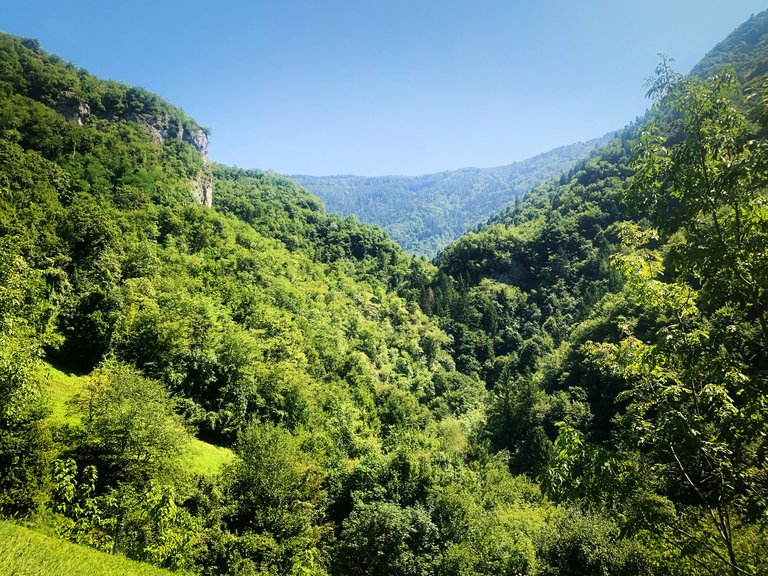 On the sides of the road, which in some sections is paved, you can appreciate colorful blooms.
ITA
Ai lati della strada, che in alcuni tratti è asfaltata si possono apprezzare fioriture colorate.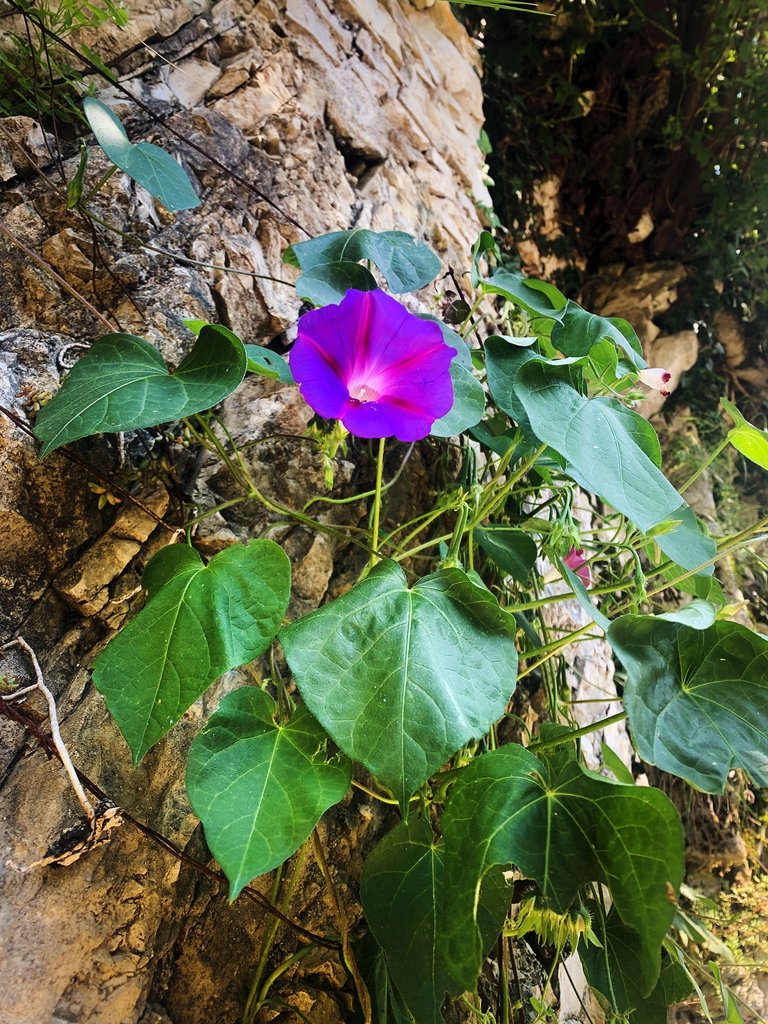 Once on the top of the mountain there is a small village and a beautiful panoramic point from where you can photograph the lake and the neighboring villages.
ITA
Arrivati sulla sommità del monte c'è un piccolo borgo e un bellissimo punto panoramica da dove si può fotografare il lago e i paesi vicini.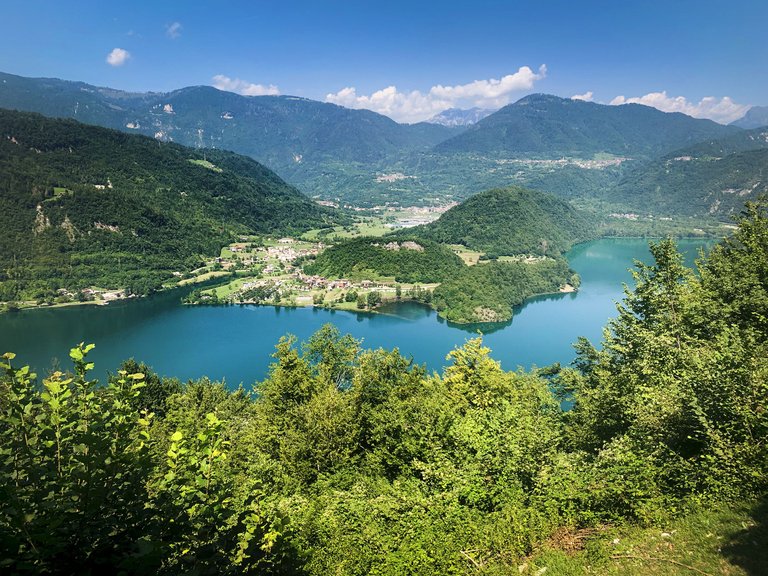 From this point on it is new for me because a few years ago I was advised against it because it is dangerous ... well ... if you are trained and not elderly you can do it safely.
ITA
Da questo punto in poi è una novità per me perchè qualche anno fa mi era stato sconsigliato perchè pericoloso...beh...se siete allenati e non anziani potete farlo tranquillamente.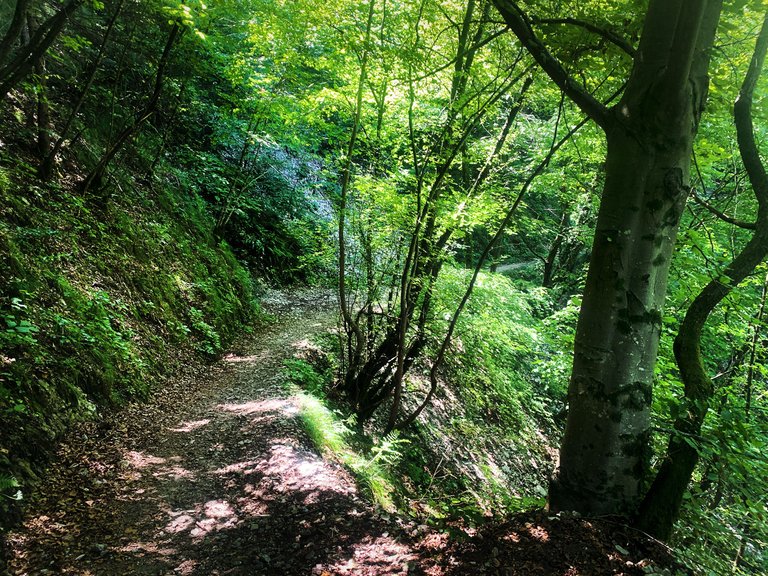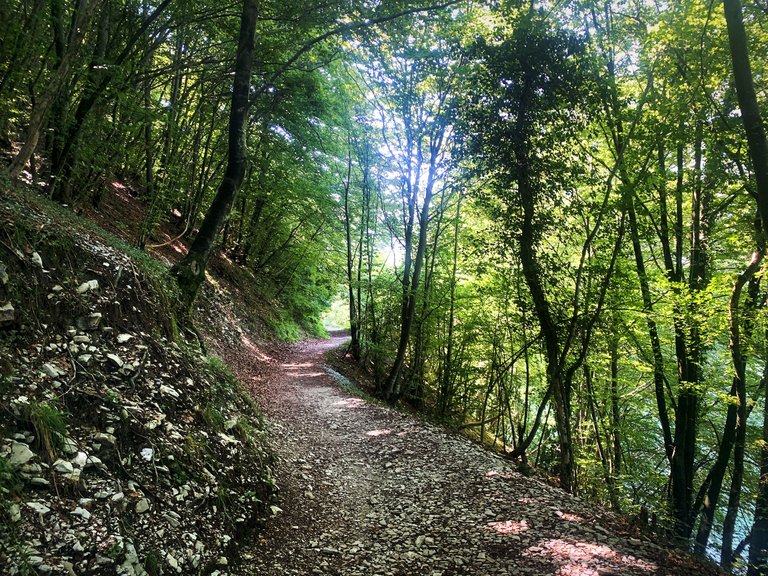 There are only a few stony and very steep spots but nothing dangerous in my opinion.
ITA
C'è solo qualche punto sassoso e molto in pendenza ma niente di pericoloso a mio parere.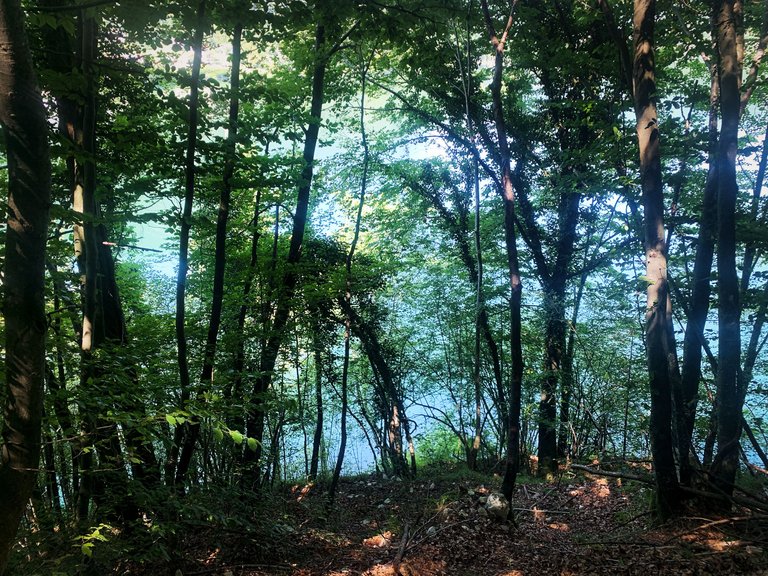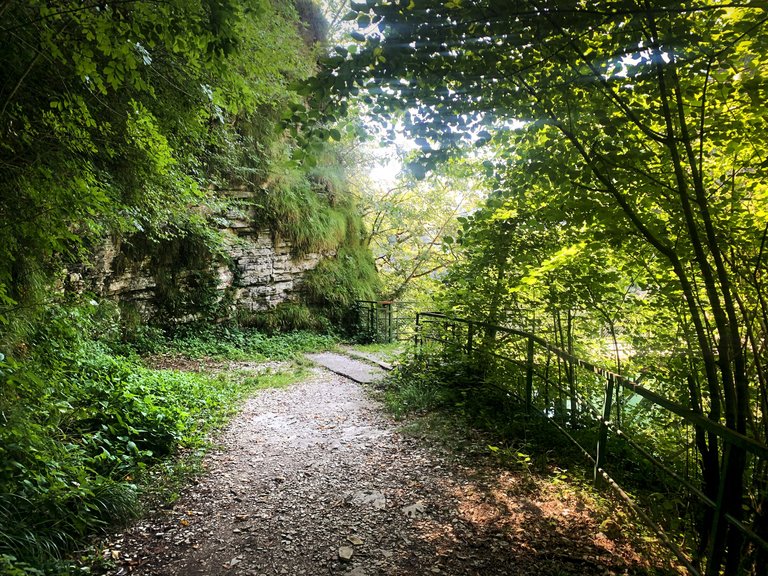 After walking for a shady stretch exposed on the lake, you reach a bridge and continue to conclude the excursion.
ITA
Dopo aver camminato per un tratto ombreggiato esposto sul lago, si raggiunge un ponte e si prosegue per concludere così l'escursione.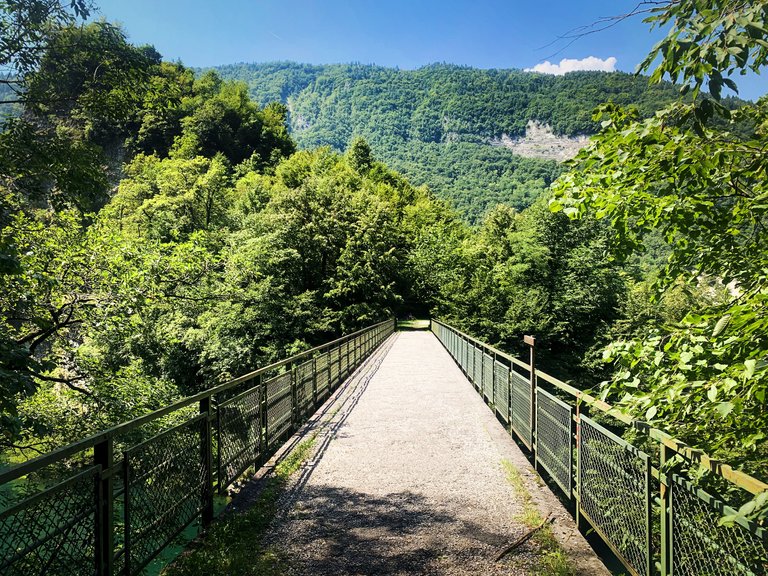 A few more final shots from the bridge and we were on time to go for lunch.
ITA
Qualche altro scatto finale dal ponte ed eravamo in orario per andare a pranzare.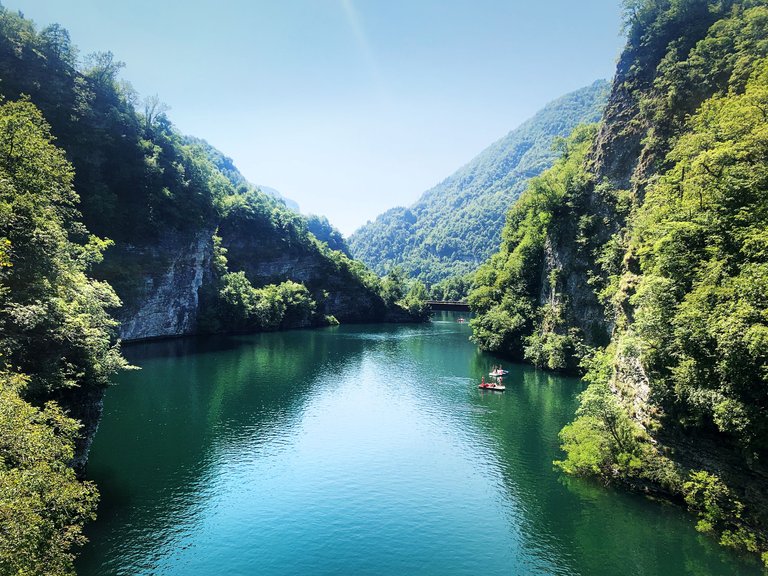 This is a simple excursion that can be done, including stops, in 3 hours. It can be done all year round and basic training is enough.
ITA
Questa è un escursione semplice che si può fare, comprese le soste, in 3 ore. Si può fare tutto l'anno ed è sufficiente avere un allenamento di base.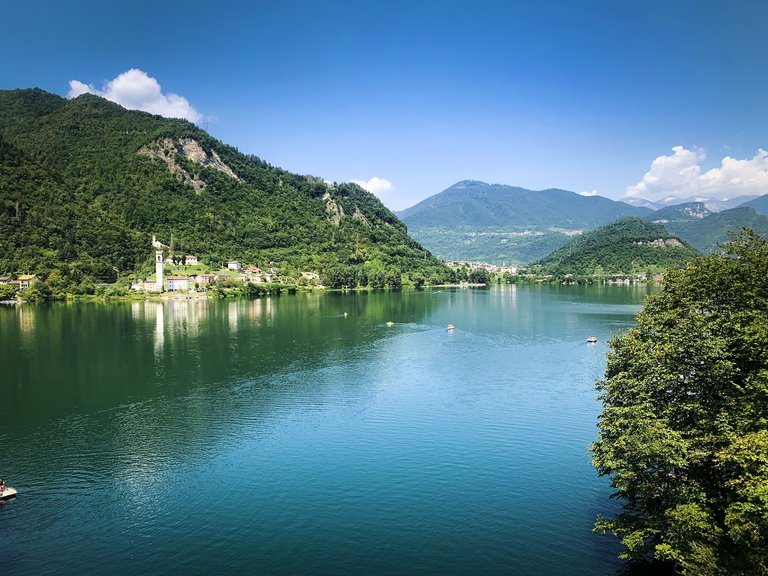 Now I greet you, I just have to decide on the next excursion! See you in the next post!
ITA
Ora vi saluto, non mi resta che decidere la prossima escursione! Ci vediamo al prossimo post!
---
---