#Music | Anhelante - Gualberto Ibarreto - Cover acústico by @alejandrorigo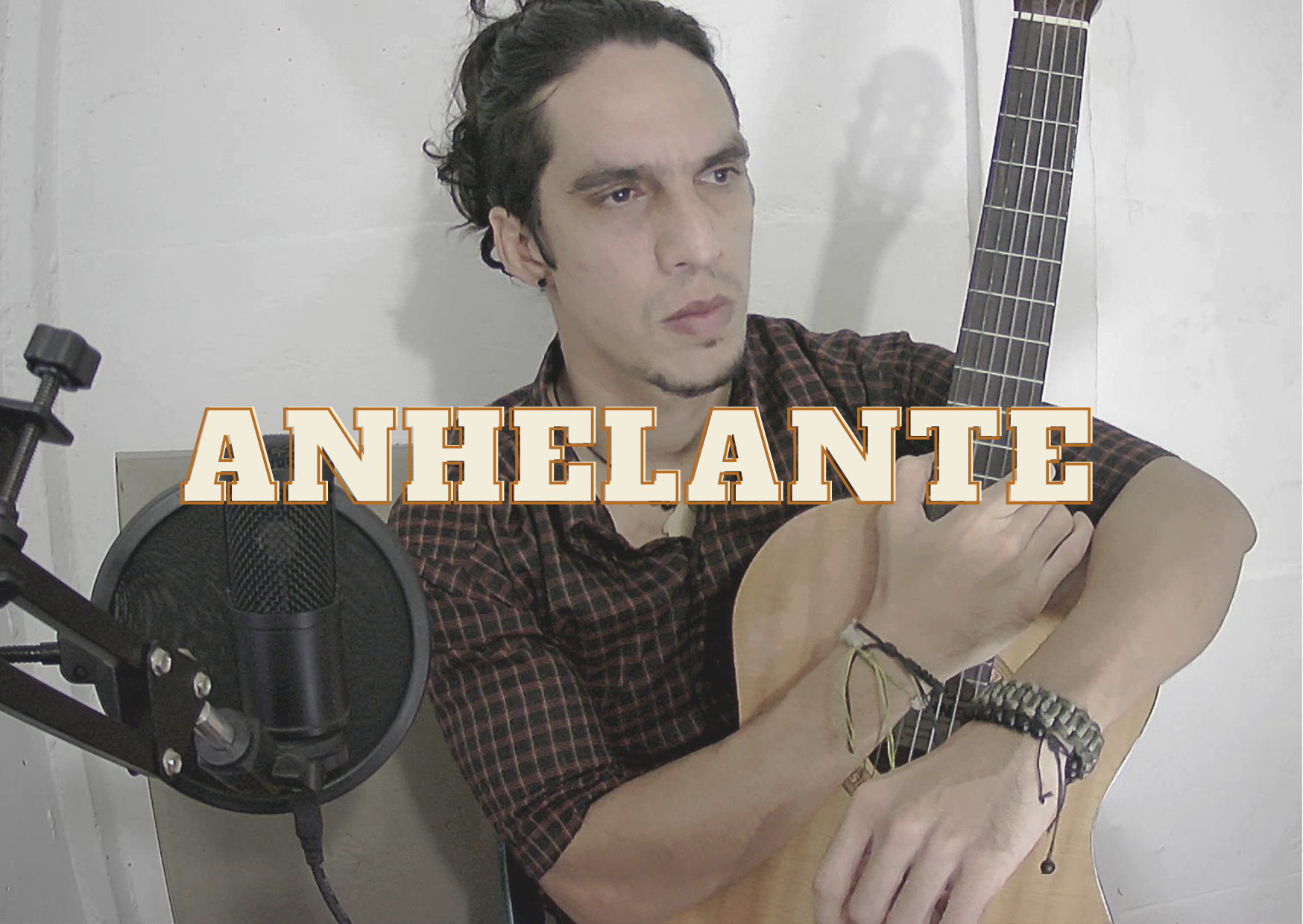 Durante toda mi vida estuve creyendo que la canción "Anhelante" era original del propio Gualberto Ibarreto...Pero que sorpresa para mi al enterarme que el compositor original es un músico poeta caraqueño llamado José Sifontes, quien la compuso en el año 1975. Fue en el 1976 cuando Gualberto la grabó, siendo no solamente un simple interprete, sino el interprete pionero y quien le dio vida a esta canción, dejando su versión para la historia con su característico color de voz.
Throughout my life I have been believing that the song "Anhelante" was original by Gualberto Ibarreto himself... But what a surprise for me when I found out that the original composer is a poet-musician from Caracas named José Sifontes, who composed it in 1975. It was in 1976 when Gualberto recorded it, being not only a simple interpreter, but the pioneer interpreter and the one who gave life to this song, leaving his version for history with his characteristic color of voice.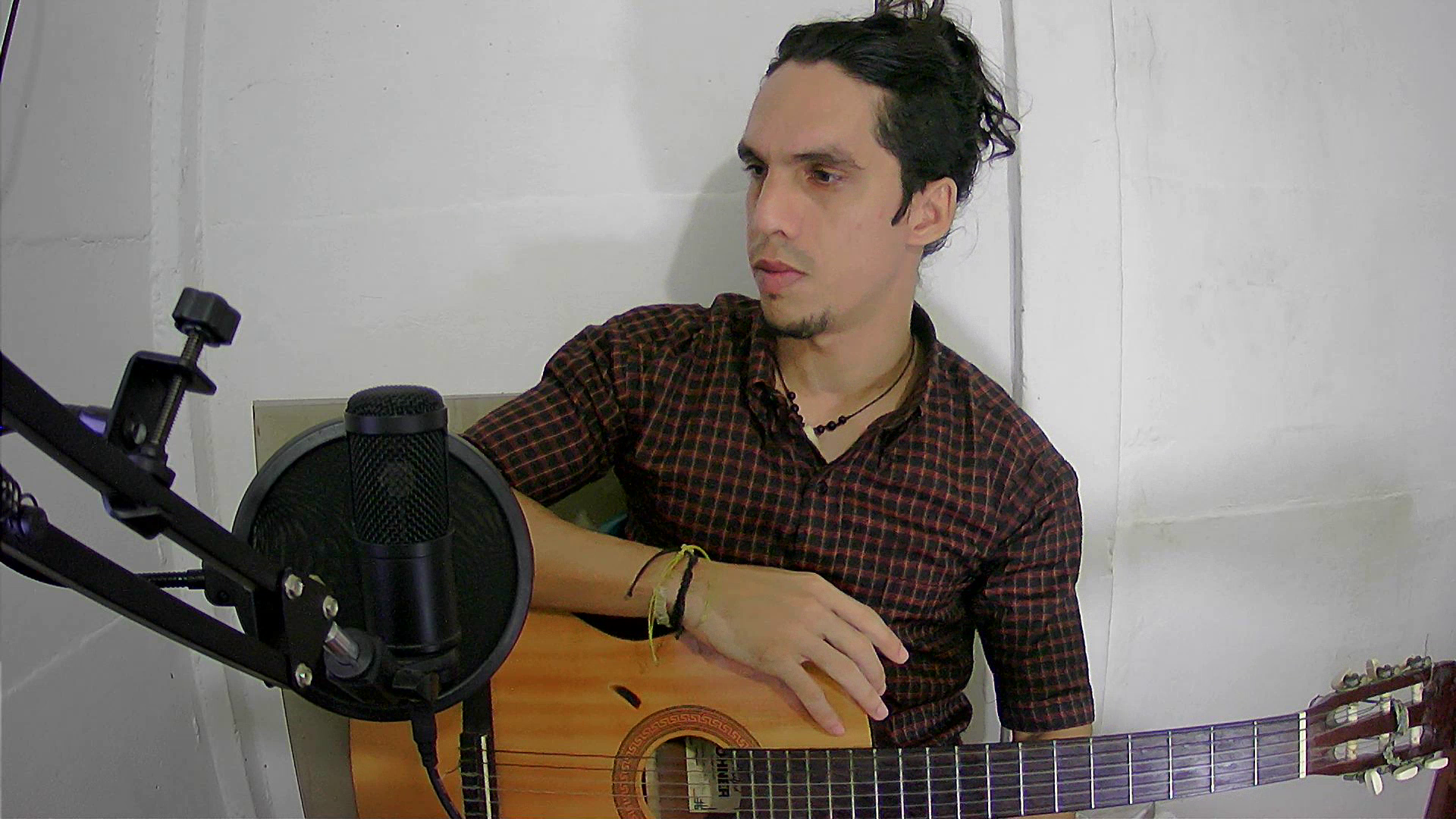 Siempre me he propuesta retos difíciles aquí en #Hive tratando de versionar canciónes las cuales normalmente no tengo en mi dominio, ya sea por su tono de voz o por lo complejo que sería tocarla y cantarla al mismo tiempo. Esta no solo es una de ellas, sino que una de las mas difíciles, ya que al ser un vals el ritmo es un poco mas complicado...Y mas aun para mi que no soy un cantante real. Pero me gusta muchísimo tomar este tipo de retos ademas que lo he disfrutado muchísimo...Y ademas esta es una de las pocas canciones cuya letra me llega al alma. Aquí les comparto entonces mi versión con mucho cariño..Espero pueda gustarles. Les envió un fuerte abrazo virtual y deseándoles Bendiciones infinitas.
I've always set myself difficult challenges here at #Hive trying to cover songs that I normally don't have in my domain, either because of their tone of voice or because of how complex it would be to play and sing it at the same time. This is not only one of them, but one of the most difficult, since being a waltz the rhythm is a little more complicated... And even more so for me, since I'm not a real singer. But I really like taking on this type of challenge, and I've also really enjoyed it... And this is one of the few songs whose lyrics touch my soul. Here I share my version with much love... I hope you like it. He sent them a big virtual hug and wishing them infinite Blessings.
---
---
ANHELANTE
Cover Acústico
Letra
Me conformo con verte, aunque sea un instante
Me conformo con mirarte, un momento nada más
Para llevarme lejos, el matiz y el contraste
Que dan tus ojos bellos junto a la inmensidad
Que dan tus ojos bellos junto a la inmensidad
Me conformo con verte, aunque sea un instante
Me conformo con mirarte, un momento nada más
Para llevarme lejos, el matiz y el contraste
Que dan tus ojos bellos junto a la inmensidad
Y aunque me digas que no me quieres
Dulcemente vivirás en mí
Como cantío de inquietas aves
Como el rocío de una nube gris
Y aunque mi vida se torne errante
Te juro que anhelante esperaré por ti
Y aunque me digas que no me quieres
Dulcemente vivirás en mí
Como cantío de inquietas aves
Como el rocío de una nube gris
Y aunque mi vida se torne errante
Te juro que anhelante esperaré por ti
Te juro que anhelante esperaré por ti
I'm satisfied with seeing you, even for a moment
I'm satisfied with looking at you, just a moment
To take me away, the hue and contrast
That your beautiful eyes give next to the immensity
That your beautiful eyes give next to the immensity
I'm satisfied with seeing you, even for a moment
I'm satisfied with looking at you, just a moment
To take me away, the hue and contrast
That your beautiful eyes give next to the immensity
And even if you tell me that you don't love me
Sweetly you will live in me
Like the song of restless birds
Like the dew from a gray cloud
And although my life becomes wandering
I swear that I will wait for you longingly
And even if you tell me that you don't love me
Sweetly you will live in me
Like the song of restless birds
Like the dew from a gray cloud
And although my life becomes wandering
I swear that I will wait for you longingly
I swear that I will wait for you longingly
---
Original

---
---
GRACIAS por visitar. BENDICIONES
THANKS for visit. BLESSINGS
---
---



---
---