"I shot the sheriff" - Acoustic Cover by @alejandrorigo - (enºes)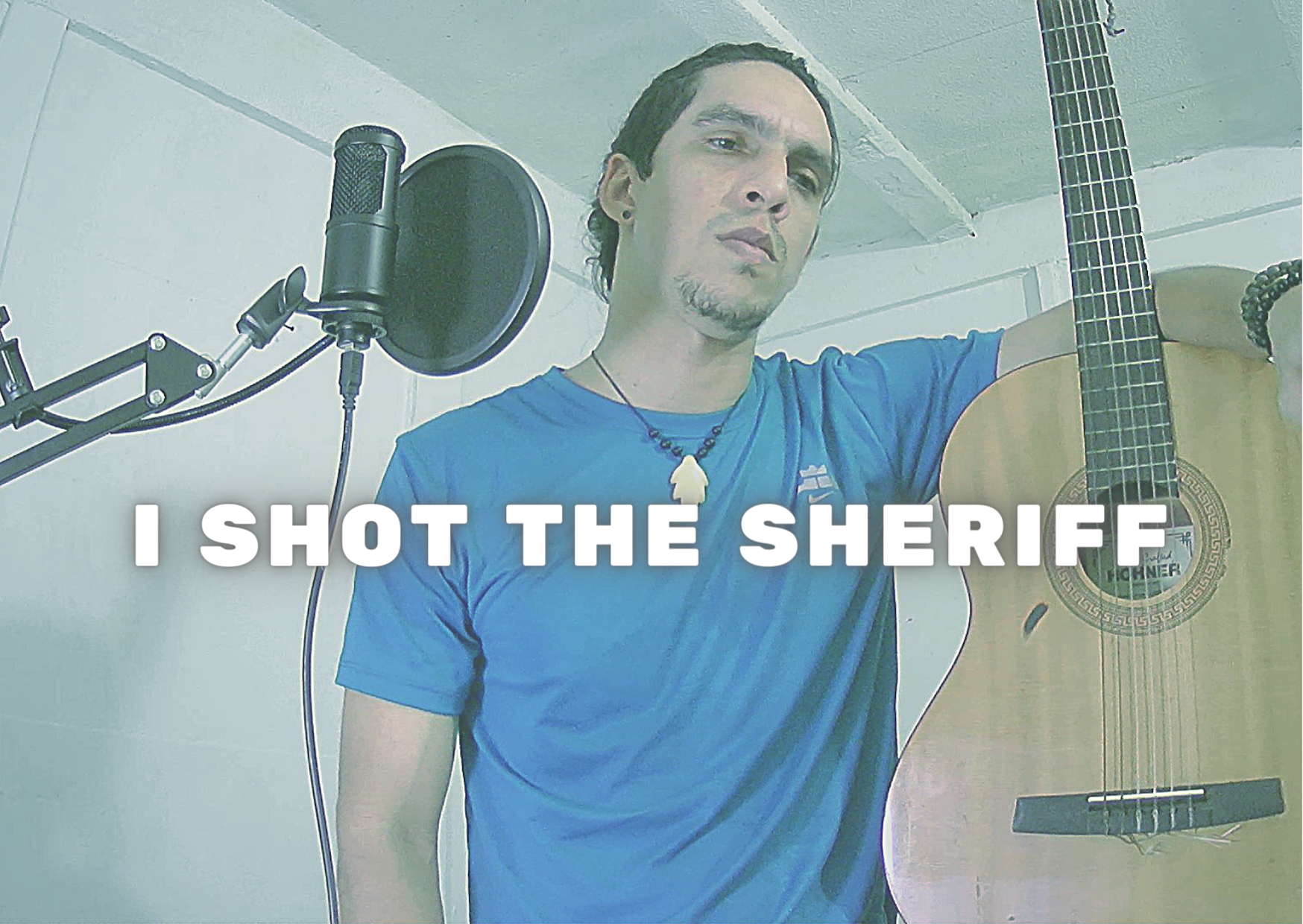 Today he proposed a new challenge for me with this song, since it has quite a high pitch and is quite a hard singing style. It is a song that I like very much, both the rhythm, the melody, the riff and the lyrics...Very rarely do I attract a song for its lyrics...It is always more for its musical part, but this song has it all . As is already evident, it is "I shot the sheriff" by the legendary Bob Marley, a song included in the original album "The Wailers Burnins" from 1973. This song is a great classic not only of reggae or alternative music, but music in general... It was covered by the great Eric Clapton who gave it his personal touch and made it practically his own.
I really wanted to cover it and bring it to the community to share it with all of you. I tried my best but in the end I couldn't help but sing it with my throat and maybe that makes my voice sound a bit shrill...I think that this type of high tones is required to sing from the stomach for more strength and precision, they are vocal techniques that I have been learning but that it is a bit difficult for me to apply, especially when I play and sing at the same time. But even so I put all the love necessary for it to come out, I hope I don't disrespect the great Bob and of course the colleagues here who like his music and specifically this piece. Without further ado, here I share my version. Infinite blessings to all and total success!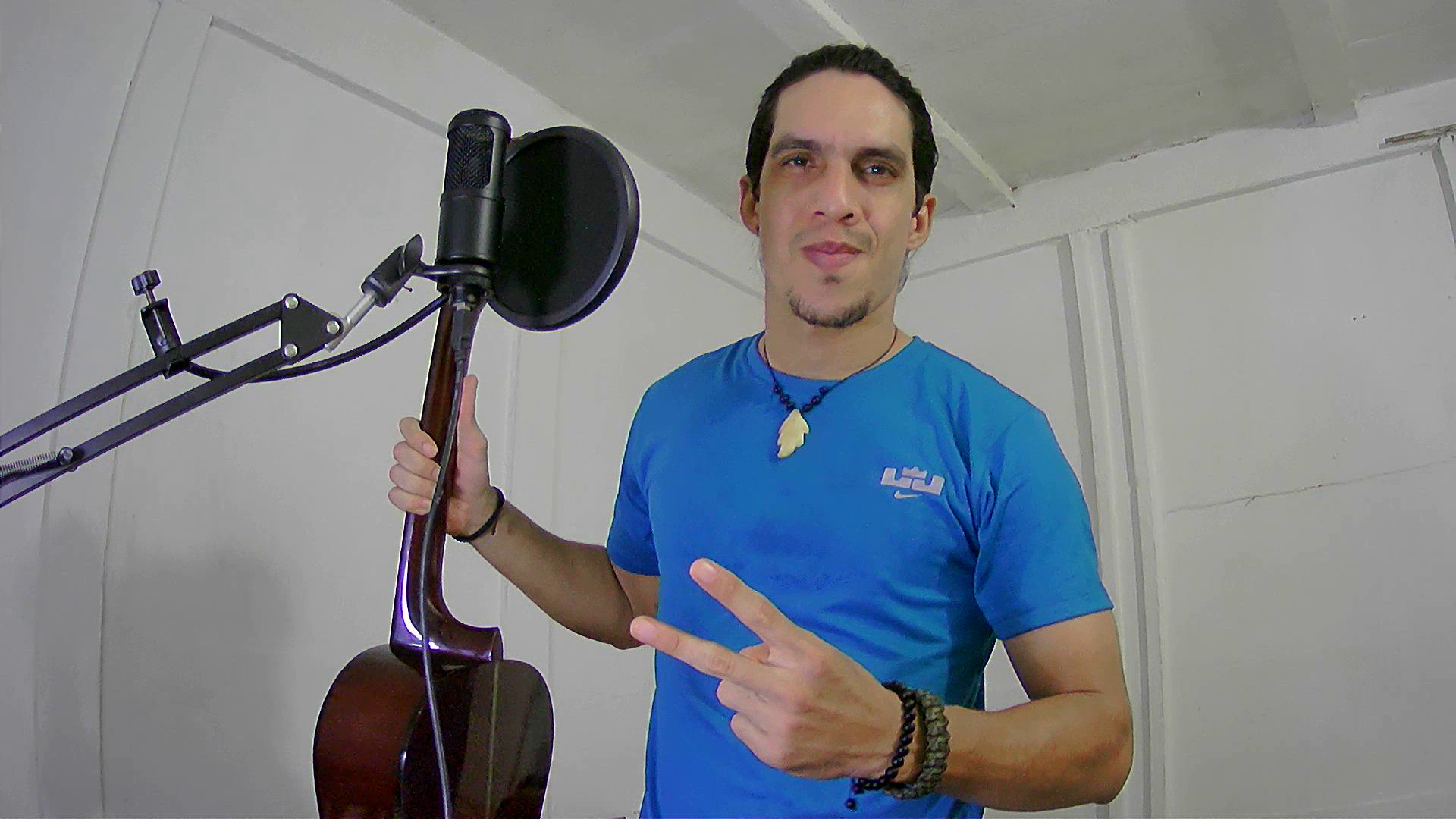 Hoy me he propuesto un nuevo reto con esta canción, ya que tiene un tono bastante alto y es un estilo de canto bastante hard. Es una canción que me gusta muchísimo, tanto el ritmo, la melodía, el riff y la letra...muy pocas veces me atrae una canción por su letra...siempre es mas por su parte musical, pero esta canción lo tiene todo. Como ya es evidente se trata de "I shot the sheriff" de el legendario Bob Marley, canción incluida en el álbum "The Wailers Burnins" original de el año 1973. Esta canción es un gran clásico no solo del reggae o la música alternativa, sino de la música en general...Fue versionada por el gran Eric Clapton el cual le dio su toque personal y la hizo prácticamente suya.

Tenia muchas ganas de hacerle el cover y traerla a la comunidad para compartirla con todos ustedes. Hice el mejor esfuerzo aunque al final no pude evitar cantarla con la garganta y tal vez eso hace sonar la voz un poco chillona...creo que este tipo de tonos altos se requiere cantar desde el estomago para mas fuerza y precisión, son técnicas vocales que he ido aprendiendo pero que me cuesta un poco aplicar, sobretodo cuando toco y canto al mismo tiempo. Pero aun así le puse todo el cariño necesario para que saliera, espero no faltarle el respeto al gran Bob y por supuesto a los compañeros aquí a quienes les guste su música y en especifico esta pieza. Sin mas que agregar aquí les comparto mi versión. Bendiciones infinitas para todos y Éxitos totales!

𝑰 𝑺𝒉𝒐𝒕 𝑻𝒉𝒆 𝑺𝒉𝒆𝒓𝒊𝒇𝒇
Acoustic Cover
Lyrics
I shot the sheriff
But I did not shoot the deputy
I shot the sheriff
But I did not shoot the deputy
All around in my own town
They're trying to track me down
They say they want to bring me in guilty
For the killing of a deputy
For the life of a deputy
I say
I shot the sheriff
But I swear it was in self-defense
I shot the sheriff
And they say it is a capital offense
Sheriff John Brown always hated me
For what I don't know
Every time that I plant a seed
He said: Kill it before it grows
He said: Kill them before they grow
I say
I shot the sheriff
But I swear it was in self-defense
I shot the sheriff
But I swear it was in self-defense
Freedom came my way one day
And I started out of town
All of a sudden I saw sheriff John Brown
Aiming to shoot me down
So I shot, I shot him down
I say
I shot the sheriff
But I did not shoot the deputy
I shot the sheriff
But I did not shoot the deputy
Reflexes are the better of me
And what is to be must be
Every day the bucket goes to the well
But one day the bottom will drop out
Yes, one day the bottom will drop out
I say
I shot the sheriff
But I did not shoot the deputy
I shot the sheriff
But I did not shoot the deputy
---
Original


ᵛⁱᵈᵉᵒ ᵉᵈⁱᵗᵉᵈ ⁱⁿ Movavi Video Editor Plus
ᵇᵃⁿⁿᵉʳˢ ᵉᵈⁱᵗᵉᵈ ⁱⁿ Canva.com
ˡʸʳⁱᶜˢ Letras.com
---
---
THANKS for your valuable visit. BLESSINGS for you
GRACIAS por tu valiosa visita. BENDICIONES para ti




---
---