"Dime si se nota" - Cover acústico by @alejandrorigo - (esºen)
Cada presentación representa una gran emoción, pero en esta ocasión la emoción es un poco mas grande ya que vengo a interpretar un cover de una canción original de mi amigo músico artista de la ciudad de Cumaná, Rodrigo Cabrera. Esta canción es composición de su autoría, letra música y arreglos. La canción fue grabado el año pasado (2021) en un Live Session en el que se muestran 3 temas, estos 3 temas me gustan muchísimo...Pero mi favorita y el que mas me marco con su melodía y letra fue "Dime si se te toca"...Así que desde hace rato que tenia pendiente hacerle un cover, y hoy fue el día que me he decidido hacerlo. Me gusta muchísimo el arreglo del sintetizador que se hizo en la canción original, por eso trate de emularlo haciendo el mismo arreglo con la guitarra agregando unos efectos analógicos.
Each presentation represents a great emotion, but this time the emotion is a little bigger since I come to perform a cover of an original song by my artist-musician friend from the city of Cumaná, Rodrigo Cabrera. This song is a composition of his authorship, music lyrics and arrangements. The song was recorded last year (2021) in a Live Session in which 3 songs are shown, I like these 3 songs a lot... But my favorite and the one that marked me the most with its melody and lyrics was "Dime si se nota"... So for a long time I had to do a cover, and today was the day I decided to do it. I really like the synth arrangement that was made in the original song, so I tried to emulate it by doing the same arrangement with the guitar adding some analog effects.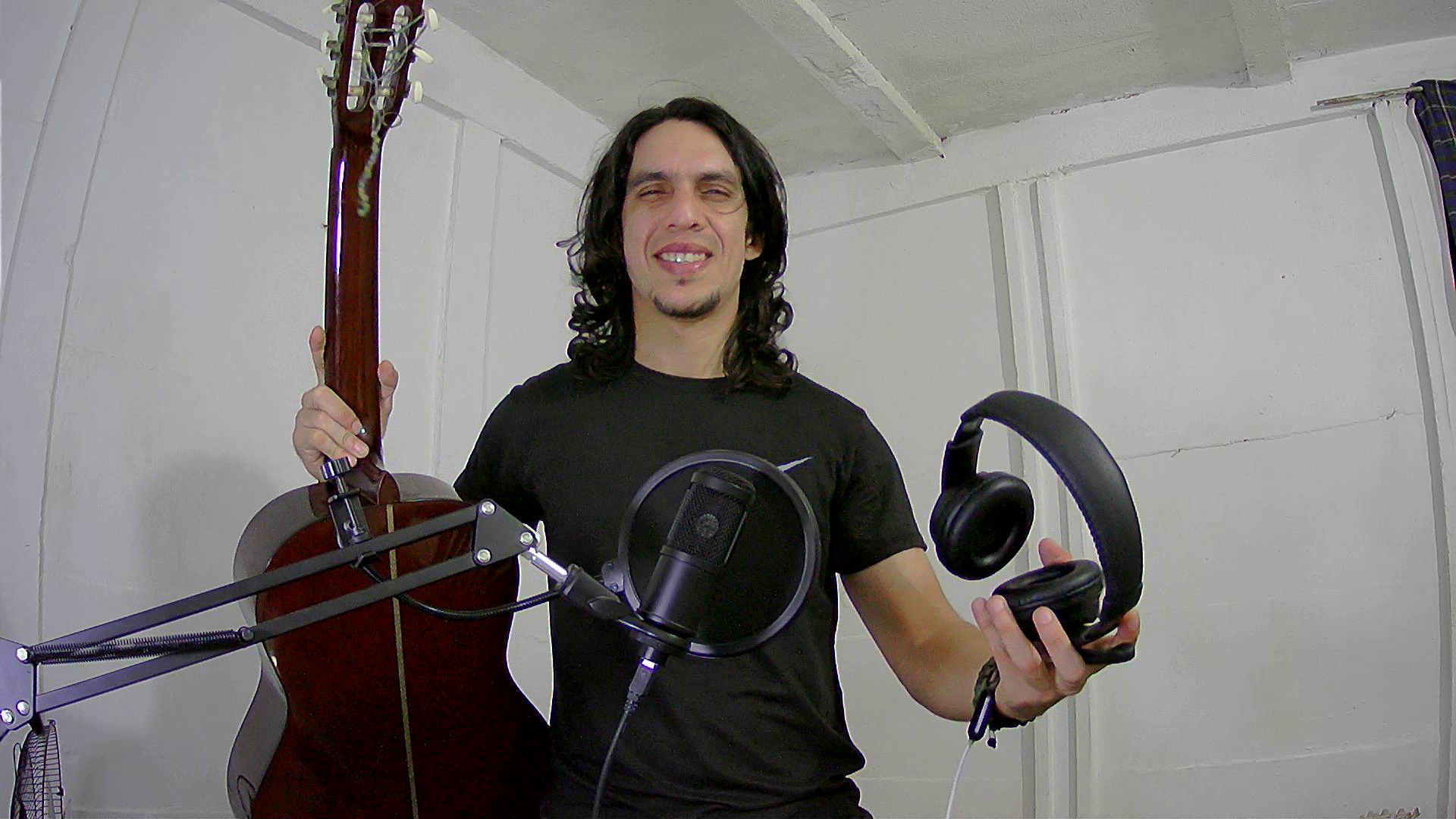 Como siempre poniéndole mucho cariño y corazón a cada trabajo. Y aunque siempre hay errores evidentes, siempre trato de traerles el mejor contenido posible, y siempre tratando mejorar para dar el mejor trabajo posible y bien merecido para esta comunida y esta plataforma en general. Por lo demás, solo me queda desperdirme por ahora y dejarles aqui mi video. Espero que les pueda gustar. Un fuerte abrazo virtual y bendiciones infinitas para todos los usuarios.
As always putting a lot of love and heart into each job. And although there are always obvious mistakes, I always try to bring you the best possible content, and always trying to improve to give the best possible and well-deserved work for this community and this platform in general. For the rest, I just have to get lost for now and leave my video here. I hope you can like it. A big virtual hug and infinite blessings for all users.

𝓓𝓲𝓶𝓮 𝓢𝓲 𝓢𝓮 𝓝𝓸𝓽𝓪
Cover Acústico🎸
---
Letra
Dime si se nota
Que sueño con besar
La piel bajo tu ropa
Dime si se nota
Que ningun otro cuerpo
Me provoca
Asi como tu cuerpo
Cuando intento
Nunca acierto
Pero lo cierto es
Que aprendo lo que me toca
Dime si se nota
Aqui es donde esta
Lo que tengo para decirte
Son tantas cosas
Que me has hecho imaginar
Que ya no puedo ocultarlo
Es evidente
Dime si se nota
Dime si se nota
Que por lo que tu haces
Mi corazon rebota
Dime si se nota
Cuando tu no estas
Mi paciencia explota
Y vivo en el recuerdo
Pienso y pienso
Donde estas, que estas haciendo
La mente se me pone loca
Dime si se notaaa
Lyrics

tell me if it shows
What a dream of kissing
The skin under your clothes
tell me if it shows
that no other body
provokes me

just like your body
When I try
I never hit
But the truth is
that I learn what touches me
tell me if it shows

this is where it is
what i have to tell you
There are so many things
What have you made me imagine?
That I can no longer hide it
It is obvious
tell me if it shows

tell me if it shows
that for what you do
my heart bounces
tell me if it shows
When you are not here
my patience explodes

And I live in the memory
I think and think
where are you, what are you doing
my mind goes crazy
Tell me if it shows
---
Aquí la versión original a partir del minuto 4. Pero les recomiendo ver el Live Session completo que esta de lujo
Here's the original version from minute 4. But I recommend you see the full Live Session that is luxurious

ᵇᵃⁿⁿᵉʳˢ ᵉᵈⁱᵗᵃᵈᵒˢ ᵉⁿ Canva.com
ᵛⁱᵈᵉᵒ ᵉᵈⁱᵗᵃᵈᵒ ᵉⁿ Movavi Video Editor Plus
ᵃᵘᵈⁱᵒ ᵉᵈⁱᵗᵃᵈᵒ ᵉⁿ Adobe Audition GS6
---
---
GRACIAS por tu visita y por tu apoyo. BENDICIONES para ti
THANKS for your visit and your support. BLESSINGS for you
---
---



---
---