[ESP/ENG] ['A weekly band...' Week #1: "Sin Bandera"] ~ "¡Que lloro!" (Sin Bandera) ~ Acoustic cover by @alejandrop ♪
---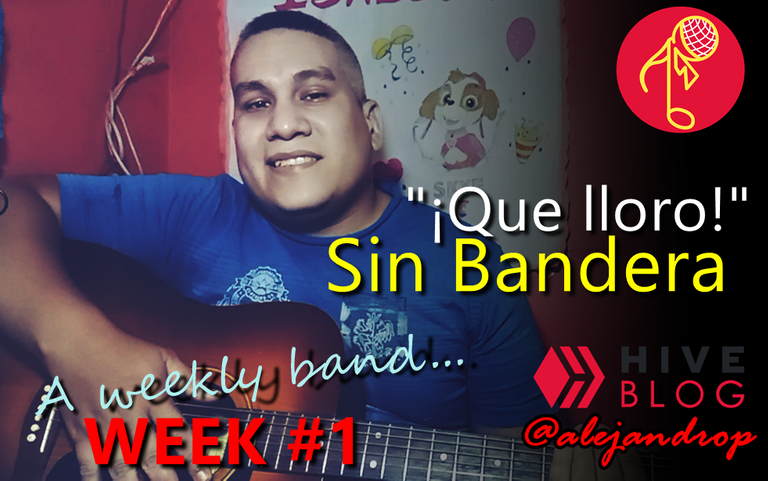 ¡Una abrazo, comunidad de #MUSIC!
Por fin, nuevamente con ustedes luego de un par de días muy pero muy ocupado, y también con problemas de internet (esta vez son más intensos), pero finalmente ya estoy aquí. Cuando estaba realizando mis grabaciones para semana, se me ocurrió una idea: Grabar canciones de un artista únicamente por semana, y de vez en cuando, tampoco es que tengo un repertorio amplio de todos... pero por ejemplo, esta semana se me ocurrió darle el lugar a la banda Sin Bandera, que como ustedes sabrán tienen una de las mejores letras en sus canciones, y hoy repasando una de sus más emblemáticas y conocidas de la agrupación musical, titulada "¡Que lloro!", una canción que podríamos decir fue la segunda canción que me aprendí en guitarra en toda mi vida, y también he visto a muchos principiantes tratar de aprendérsela por lo sencilla que es. Espero les guste mi interpretación y nos vemos en la próxima oportunidad, en un par de días o quizás mañana mismo. Un saludo a todos y les deseo el mejor de los éxitos.
A hug, #MUSIC community!
Finally, with you again after a very, very busy couple of days, and also with internet problems (this time they are more intense), but I'm finally here. When I was making my recordings for the week, an idea occurred to me: Record songs by one artist only per week, and from time to time, it's not like I have a wide repertoire of all of them... but for example, this week it occurred to me give place to the band Sin Bandera, which as you may know have one of the best lyrics in their songs, and today reviewing one of their most emblematic and well-known musical group, entitled "¡Que lloro!", a song that we could say was the second song that I learned on the guitar in my entire life, and I have also seen many beginners try to learn it because of how simple it is. I hope you like my interpretation and see you next time, in a couple of days or maybe tomorrow. Greetings to all and I wish you the best of success.
---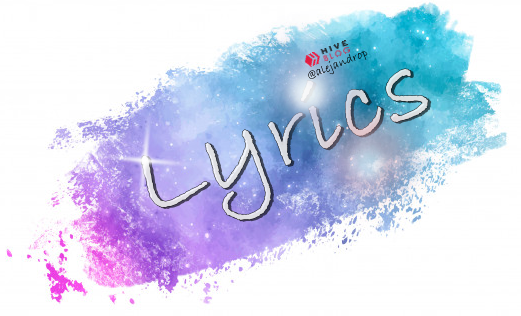 Quédate un momento así
No mires hacia mí que no podré aguantar
Si clavas tu mirada que me hiela el cuerpo
Me ha pasado antes que no puedo hablar
Tal vez pienses que estoy loco
Y, es verdad, un poco, tengo que aceptar
Pero, si no te explico lo que siento dentro
No vas a entender cuando me veas llorar
Nunca me sentí tan solo
Como cuando ayer, de pronto lo entendí, mientras callaba
La vida me dijo a gritos
Que nunca te tuve y nunca te perdí
Y me explicaba
Que el amor es una cosa
Que se da de pronto, en forma natural
Lleno de fuego
Si lo forzas, se marchita
Y sin tener principio, llega a su final
Ahora, tal vez, lo puedas entender
Que, si me tocas, se quema mi piel
Ahora, tal vez, lo puedas entender
Y no te vuelvas si no quieres ver
Que lloro por ti
Que lloro sin ti
Que ya lo entendí
Que no eres para mí
Y lloro
Nunca me sentí tan solo
Como cuando ayer de pronto lo entendí, mientras callaba
La vida me dijo a gritos
Que nunca te tuve y nunca te perdí
Y me explicaba
Que el amor es una cosa
Que se da de pronto, en forma natural
Lleno de fuego
Si lo forzas, se marchita
Y sin tener principio, llega a su final
Ahora, tal vez, lo puedas entender
Que, si me tocas, se quema mi piel
Ahora, tal vez, lo puedas entender
Y no te vuelvas si no quieres ver
Que lloro por ti
Que lloro sin ti
Que ya lo entendí
Que no eres para mí
Y lloro, uh-uh
Hmm, uuh
Que lloro por ti
Que lloro sin ti
Que ya lo entendí
Que no eres para mí
Y lloro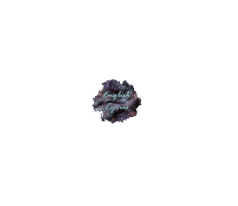 stay a moment like this
Don't look at me I won't be able to hold on
If you nail your gaze that freezes my body
It's happened to me before that I can't speak
Maybe you think I'm crazy
And, it's true, a little, I have to accept
But, if I don't explain to you what I feel inside
You won't understand when you see me cry
I never felt so alone
Like when yesterday, suddenly I understood it, while I was silent
Life screamed at me
That I never had you and I never lost you
and explained to me
that love is a thing
What happens suddenly, naturally
full of fire
If you force it, it withers
And having no beginning, it comes to an end
Now maybe you can understand
That, if you touch me, my skin burns
Now maybe you can understand
And don't turn around if you don't want to see
that I cry for you
that I cry without you
that I already understood
that you are not for me
and I cry
I never felt so alone
Like when yesterday I suddenly understood it, while I was silent
Life screamed at me
That I never had you and I never lost you
and explained to me
that love is a thing
What happens suddenly, naturally
full of fire
If you force it, it withers
And having no beginning, it comes to an end
Now maybe you can understand
That, if you touch me, my skin burns
Now maybe you can understand
And don't turn around if you don't want to see
that I cry for you
that I cry without you
that I already understood
that you are not for me
And I cry, uh-uh
Hmm, ooh
that I cry for you
that I cry without you
that I already understood
that you are not for me
and I cry
---

OFFICIAL MUSIC VIDEO
Source: YouTube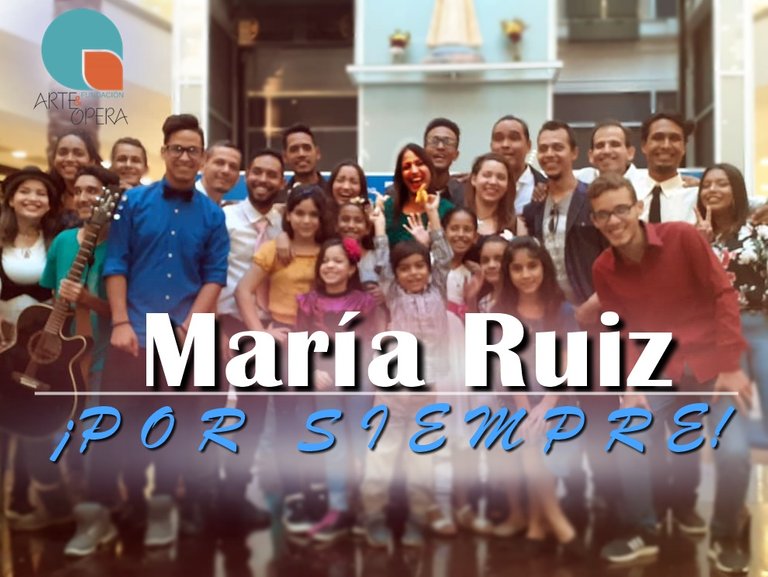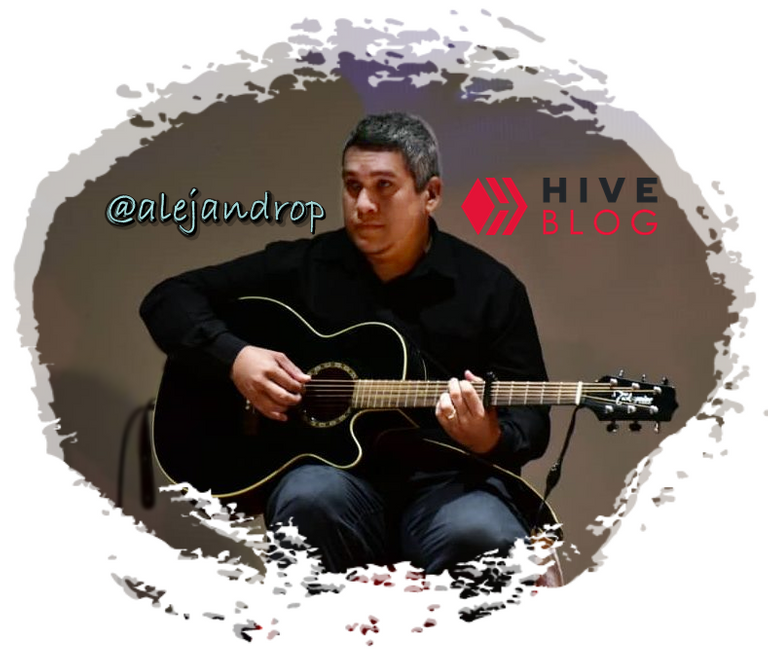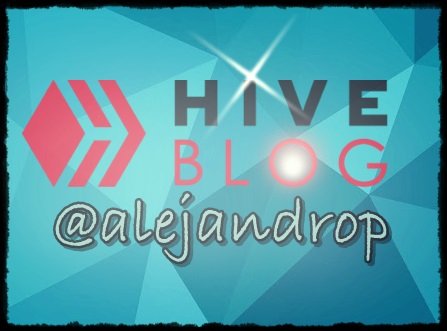 ---
▶️ 3Speak
---
---