Trip to Ponte da Barca #1 - Portugal
Hi all :)
Nestled in the rolling hills of the north of Portugal lies the charming Ponte da Barca village, a place rich in history and tradition. These photographs, taken during a visit with family, offer a glimpse into the idyllic garden situated near the river, where the top of some of the village's ancient granite buildings can be seen peeking above the lush green grass. The garden is a tranquil haven, surrounded by the natural beauty of the region. The cobbled streets of the village center, lined with traditional buildings made of granite stones, provide a glimpse into the village's rich history.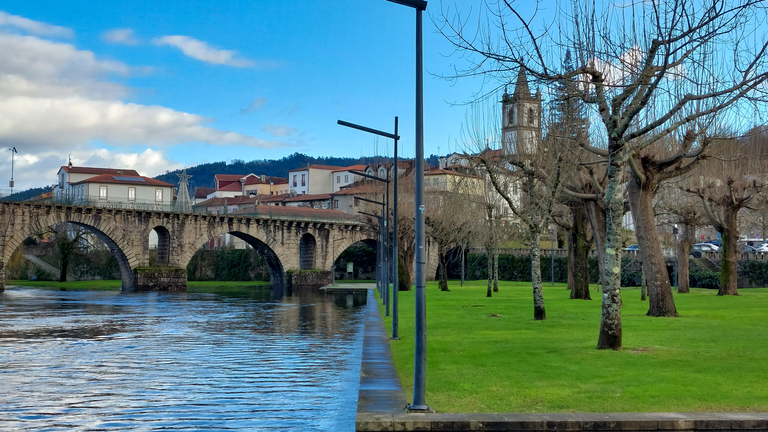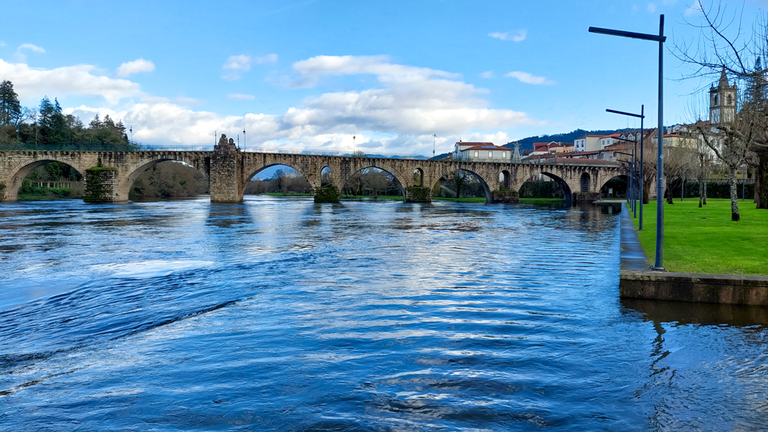 As you take in the picturesque scenery, you can't help but feel a sense of serenity and peace. The blue sky above serves as the perfect backdrop, adding to the idyllic atmosphere of the village. The garden is a popular spot for locals and visitors alike, as it offers a peaceful escape from the hustle and bustle of daily life. Visitors can take a leisurely stroll along the river, marvel at the beauty of the garden, or even have a picnic on the grassy banks.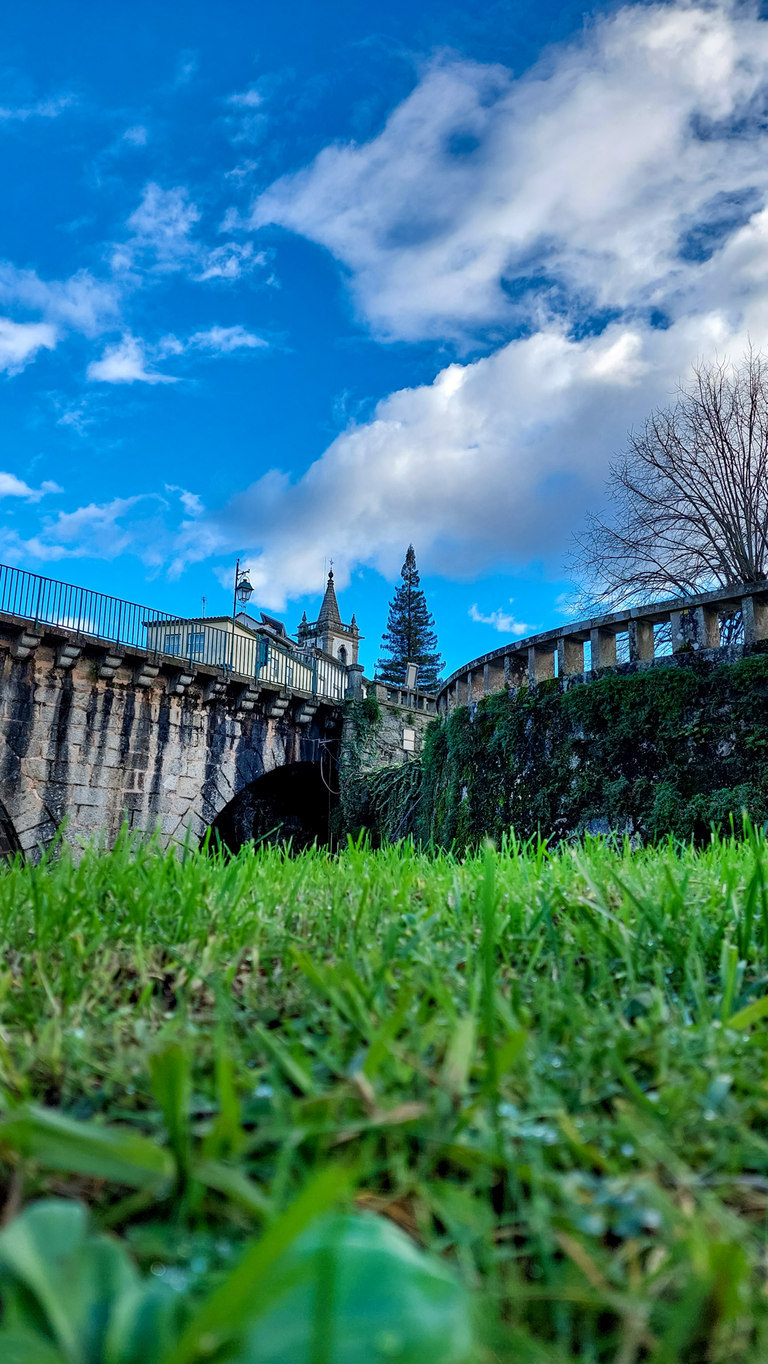 This is the first article through this charming village, and in the coming days, i'll be showcasing more of the village's hidden gems, from its traditional architecture to its beautiful natural landscape. I invite you to join me on this journey and discover the beauty of Ponte da Barca for yourself.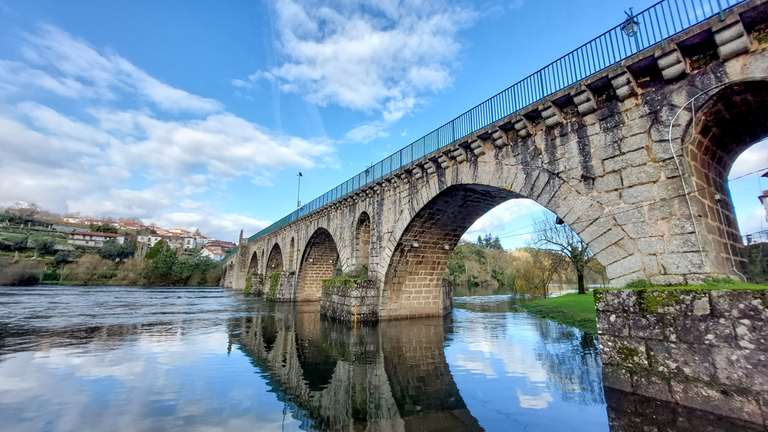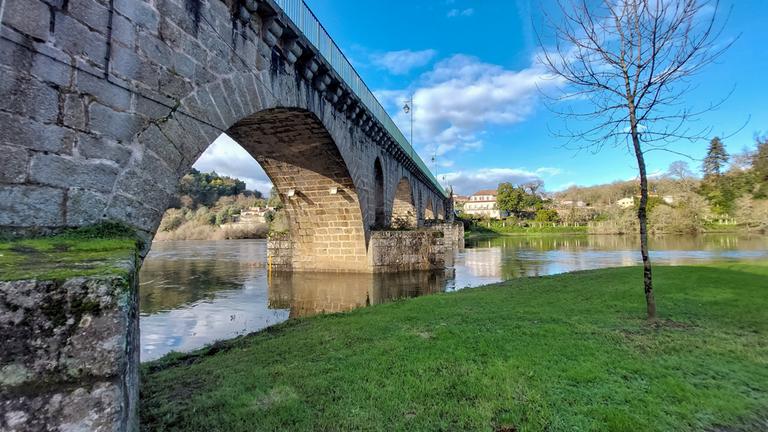 The old stone bridge is a picturesque structure that spans the winding river at the entrance of the village. The bridge is made of rough-hewn grey stones that have been worn smooth by the passage of time and the elements. The bridge has several arches that rise gracefully above the water. The arches are made of the same grey stones as the bridge and are held together by a thick mortar. The bridge is a popular spot for tourists and locals alike, who come to admire the beautiful architecture and enjoy the peaceful surroundings. The sound of the river flowing under the bridge and the chirping of the birds in the nearby trees make it a serene place to sit and relax.
As you enjoy these photographs, remember to cherish every moment and live life to the fullest. This is a reminder that life is meant to be savored and enjoyed. I hope you will take the time to visit this picturesque village and experience its beauty for yourself.
That´s all for today
Wish you all a long and fulfilling life.
Photo by @aleister
Camera - Canon EOS 600D
Lens - EFS 18-55mm
Location - Portugal
Thanks for following me and support my work!

Thank you for watching
Never forget
The price of anything is the amount of life you trade for it.
Time is life... value yours, make every fraction worth it.
---
---